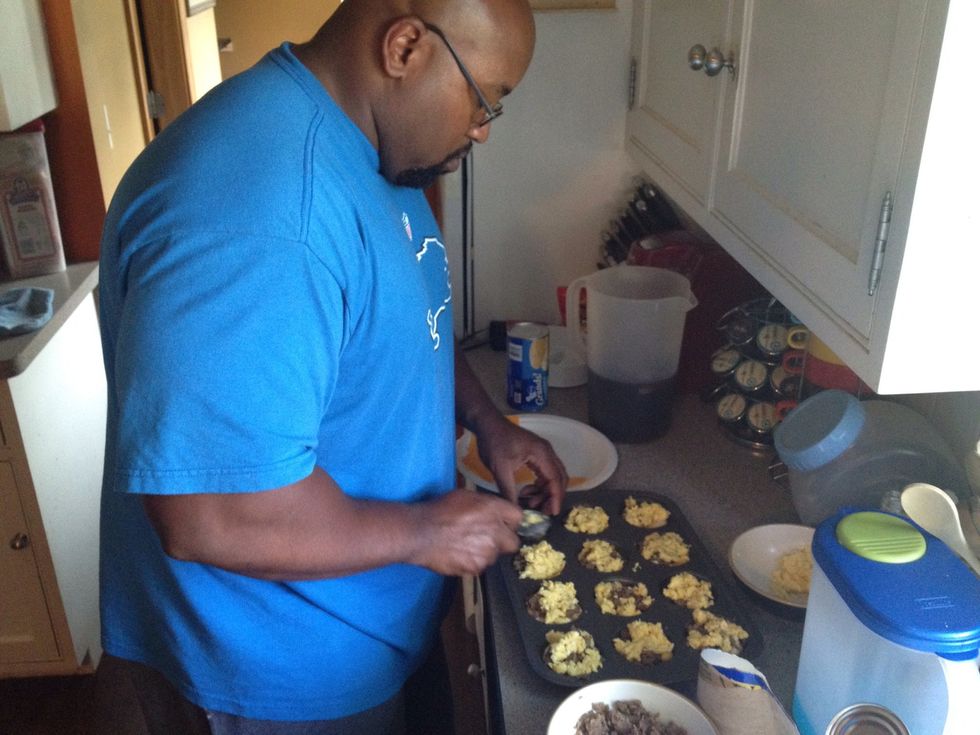 After splitting your biscuits, put halves in muffin pan and fill with sausage, cheese, and eggs - all pre-cooked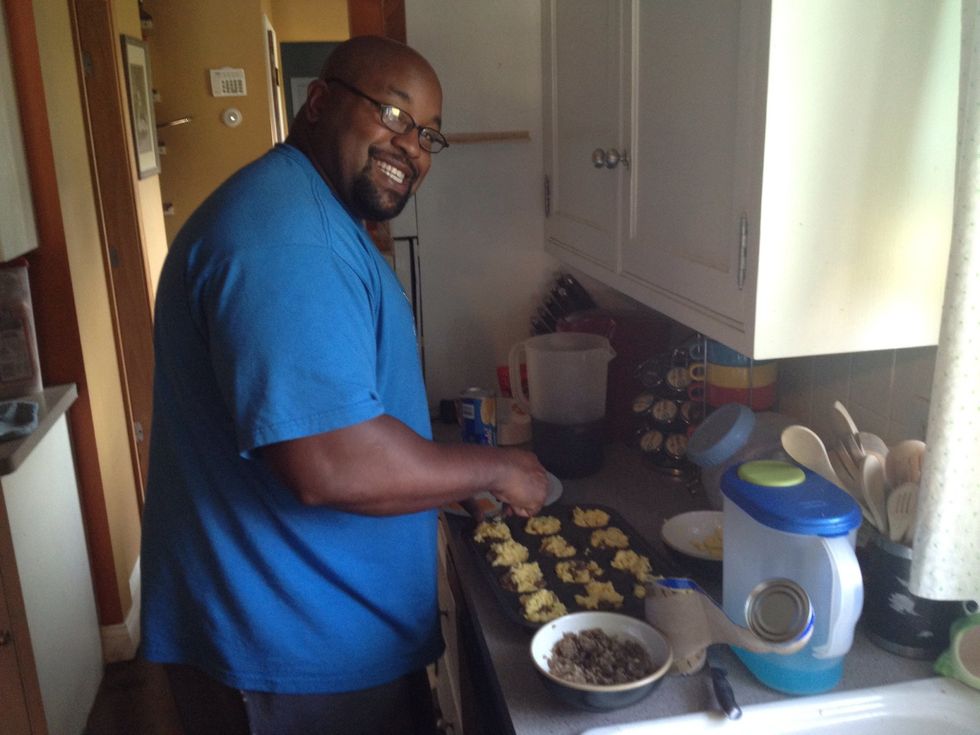 Remember to smile!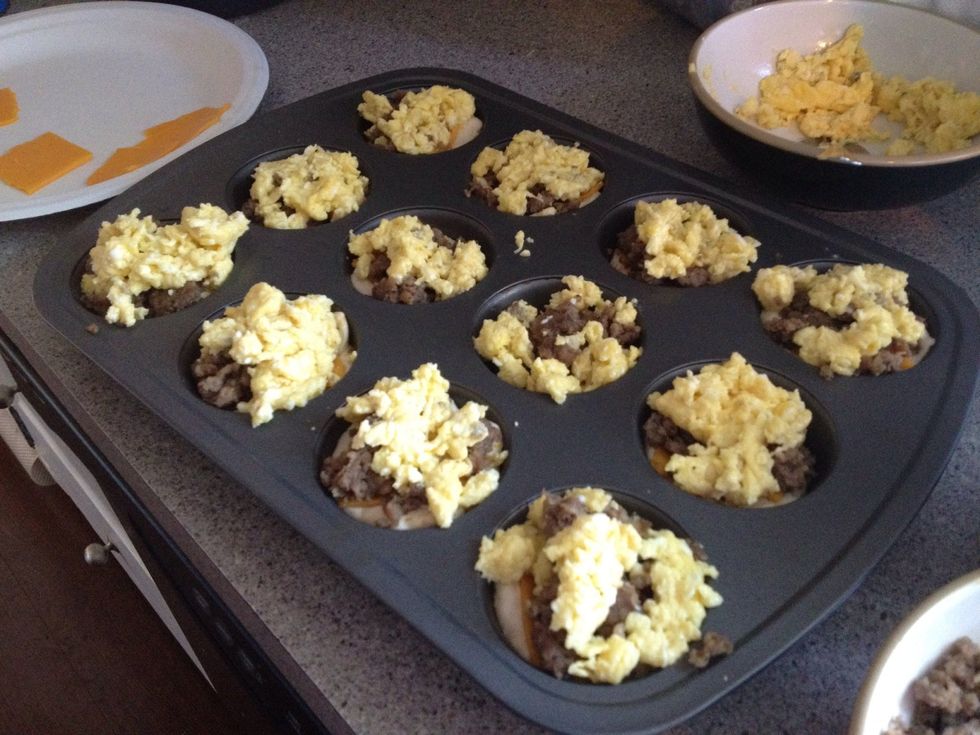 They can be about that full, but too much more will keep your biscuit halves from closing properly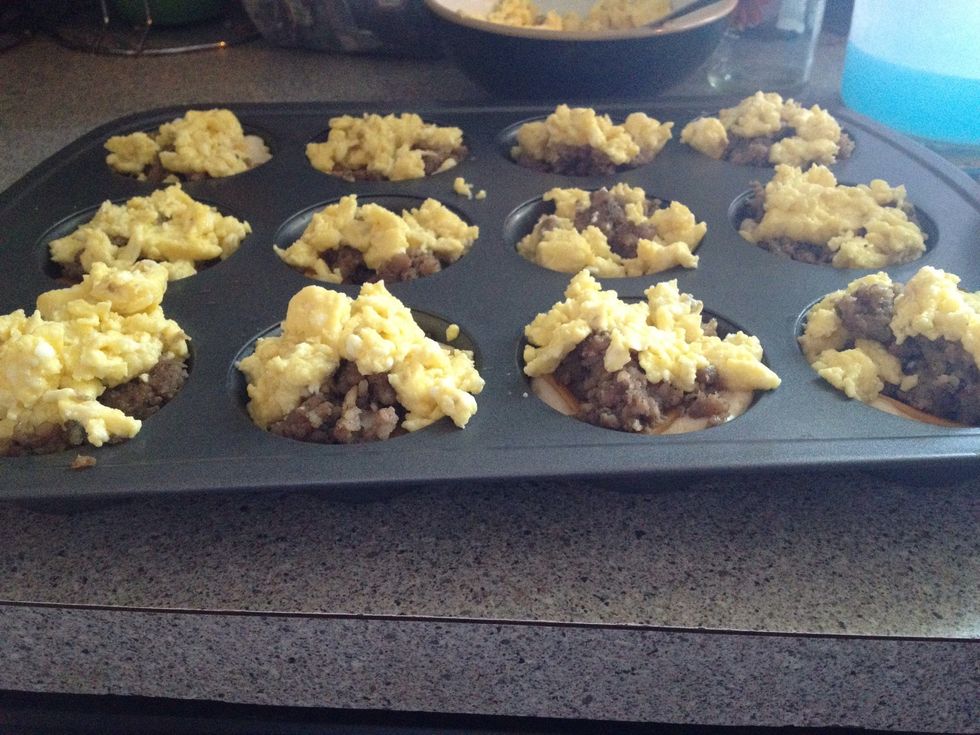 This is maple flavored sausage to add extra zing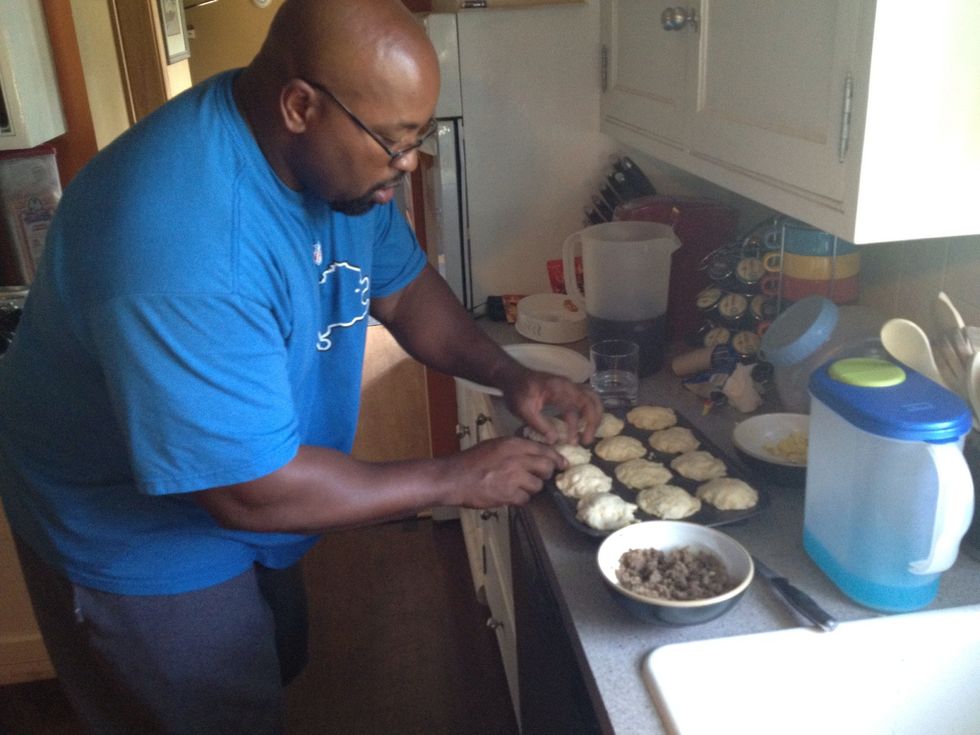 Using the remaining halves, cover the mess you made and try to get a decent seal, either with wet or flour-tipped fingers. The baking will seal most of everything if not too full.
Ready for the oven!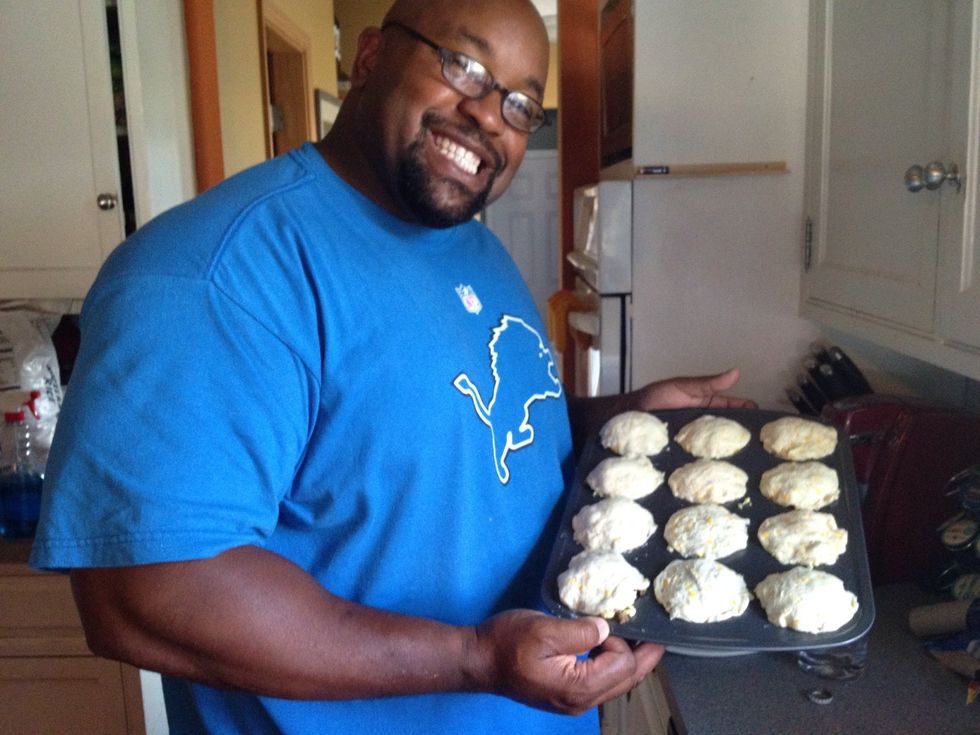 Follow package directions for baking, adding time if needed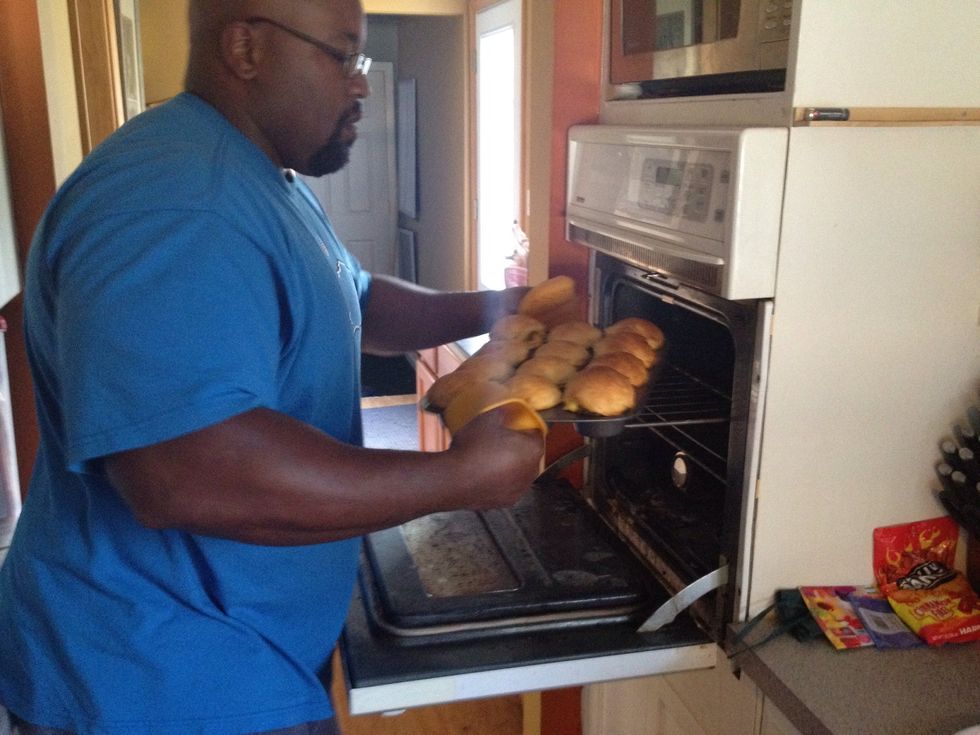 Lookin good! Let them out to cool before you eat them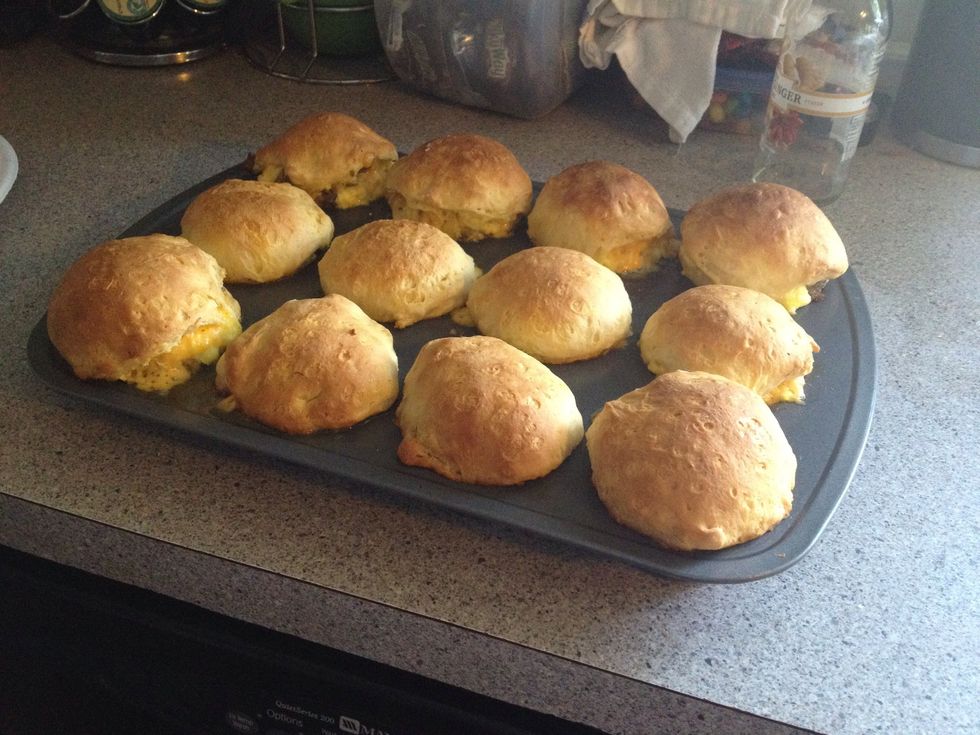 Nice golden brown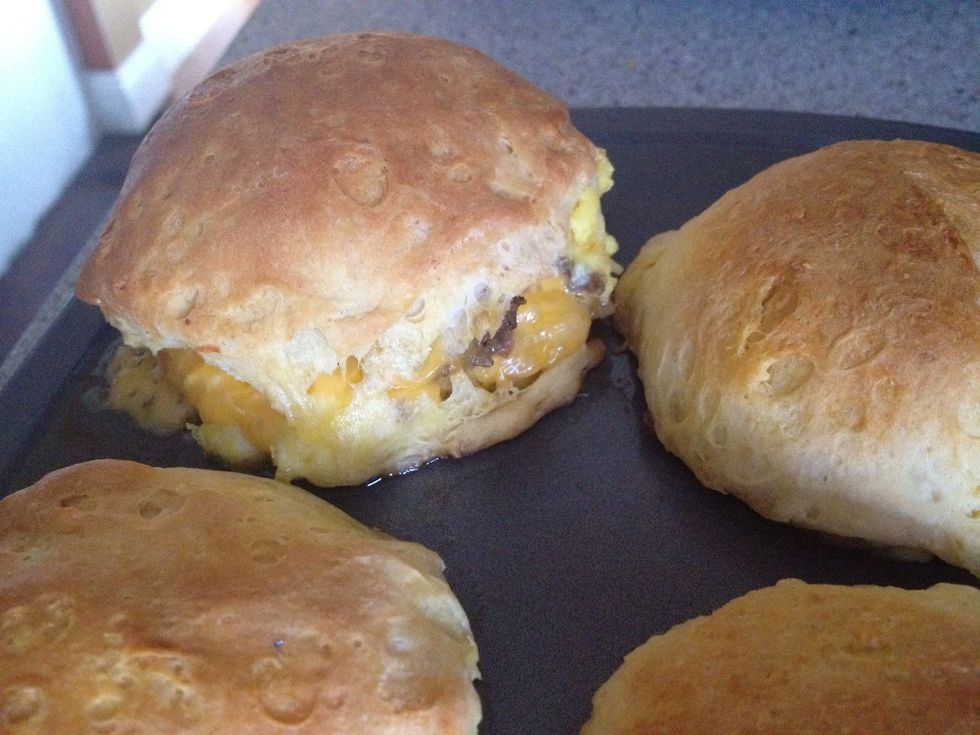 Juicy!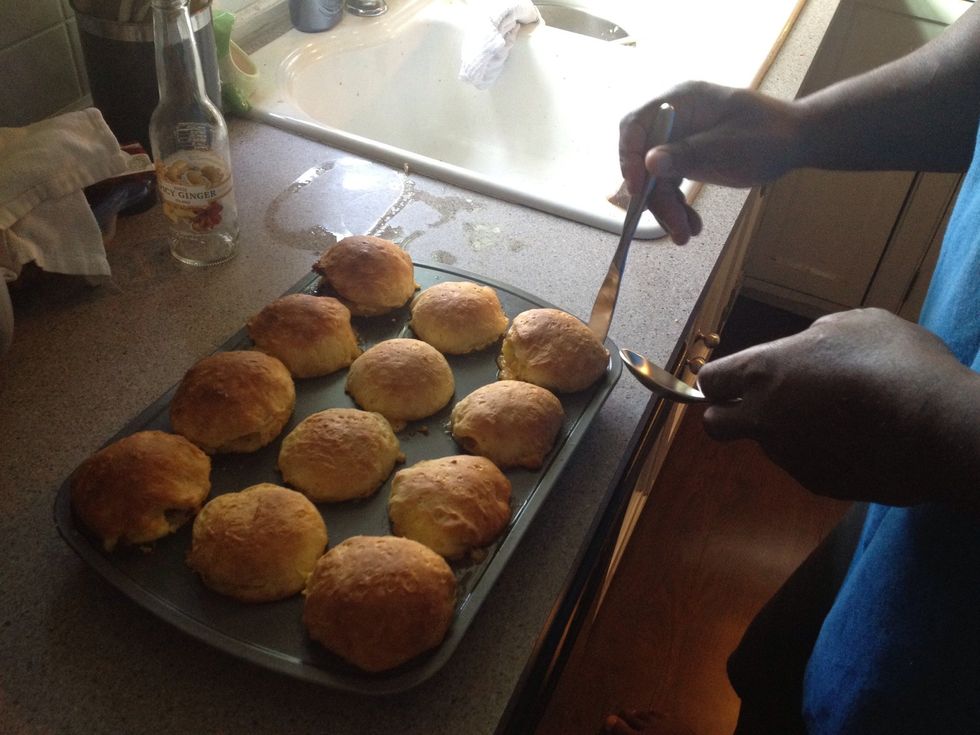 Remove with utensils
Brefast. Just add JAM!
1.0 Home style biscuits
1.0 Muffin pan
1.0lb Maple sausage
Cheese of choice
6.0 Eggs