I used a blender to chop bread into crumbs. Put in a bowl.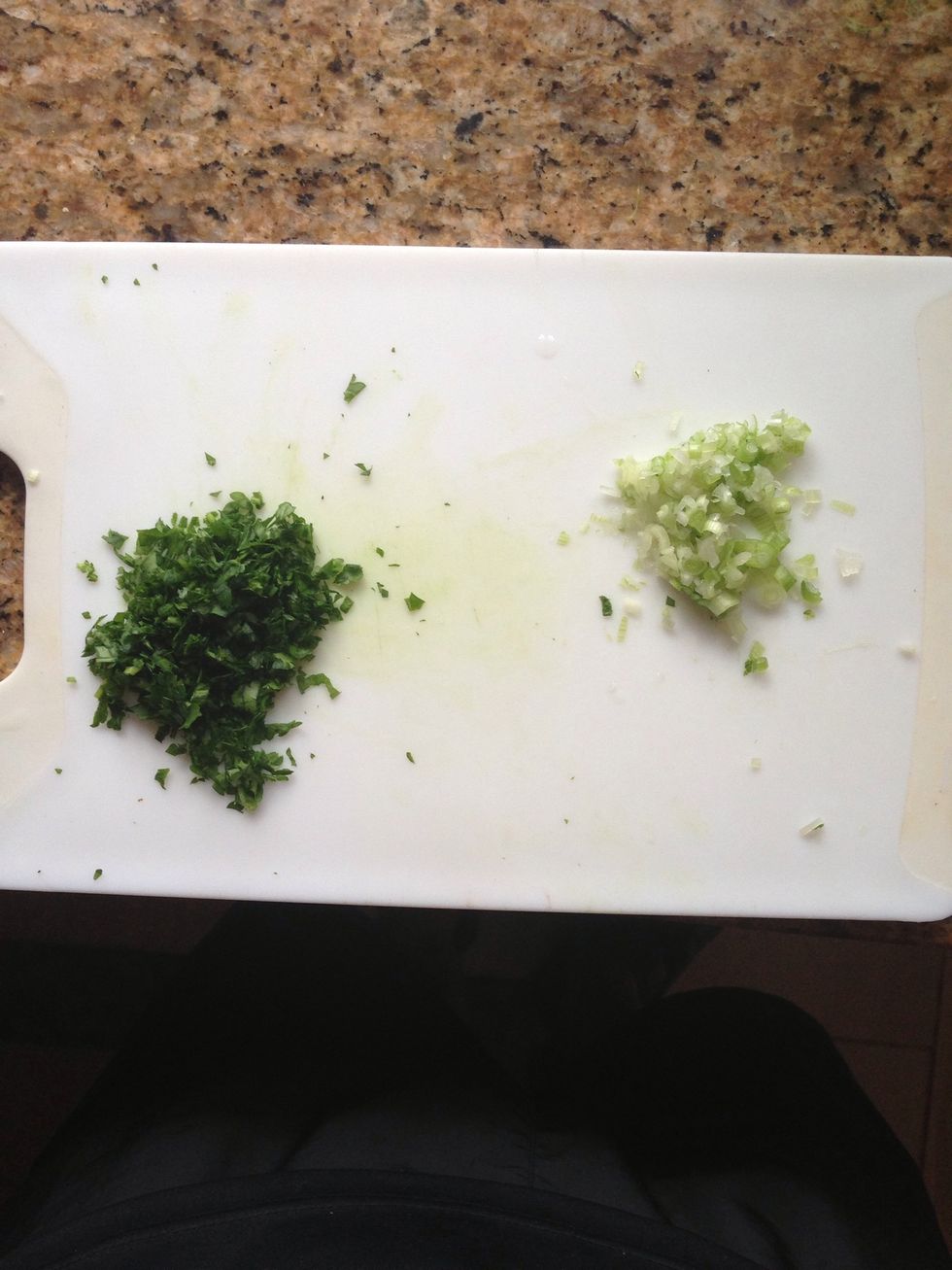 Finely chop parsley and spring onions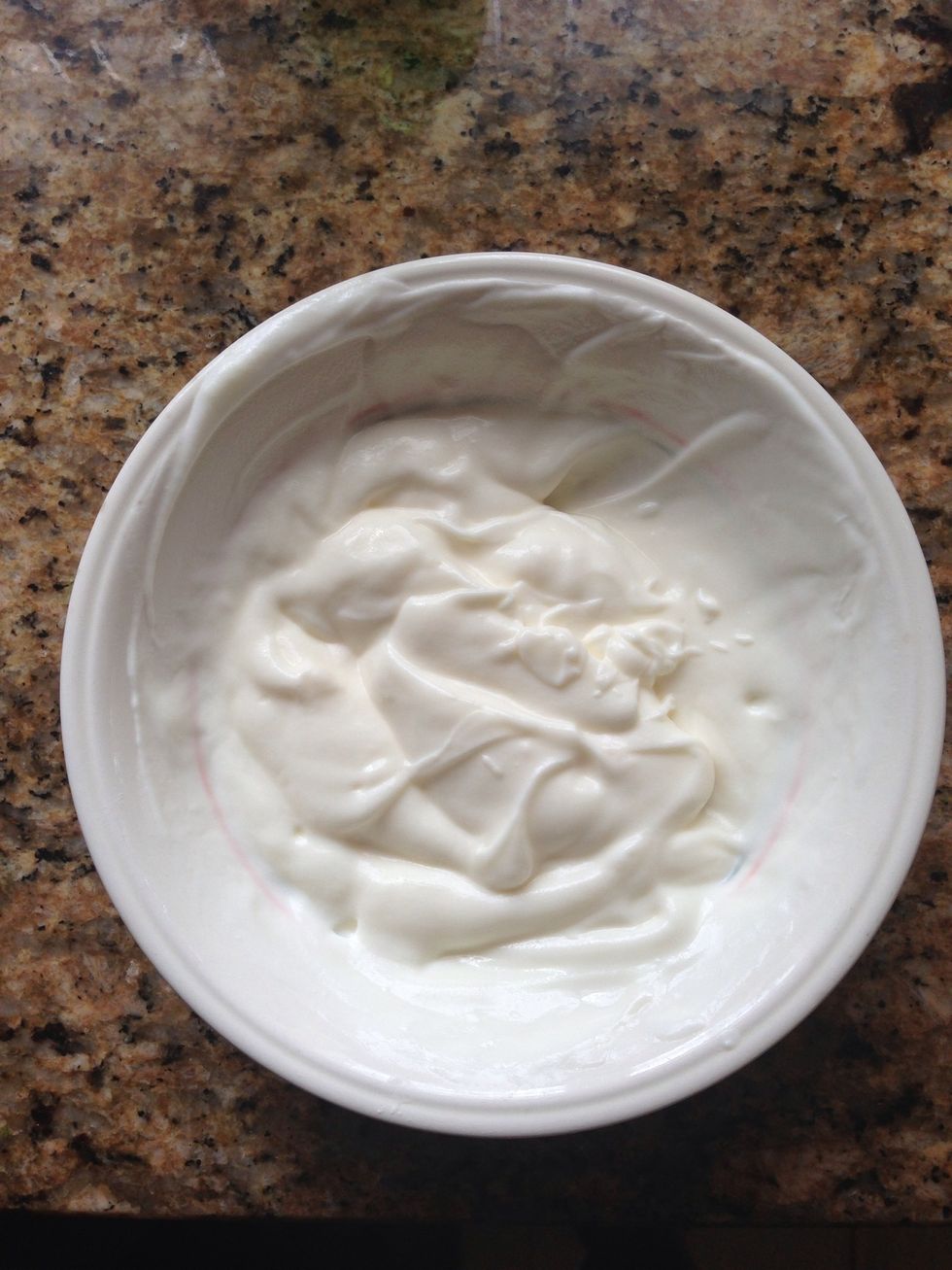 Mix natural yoghurt and mayonnaise.
Add onions and parsley and mix together. Add lemon juice and season to taste. Place in a fridge until finish.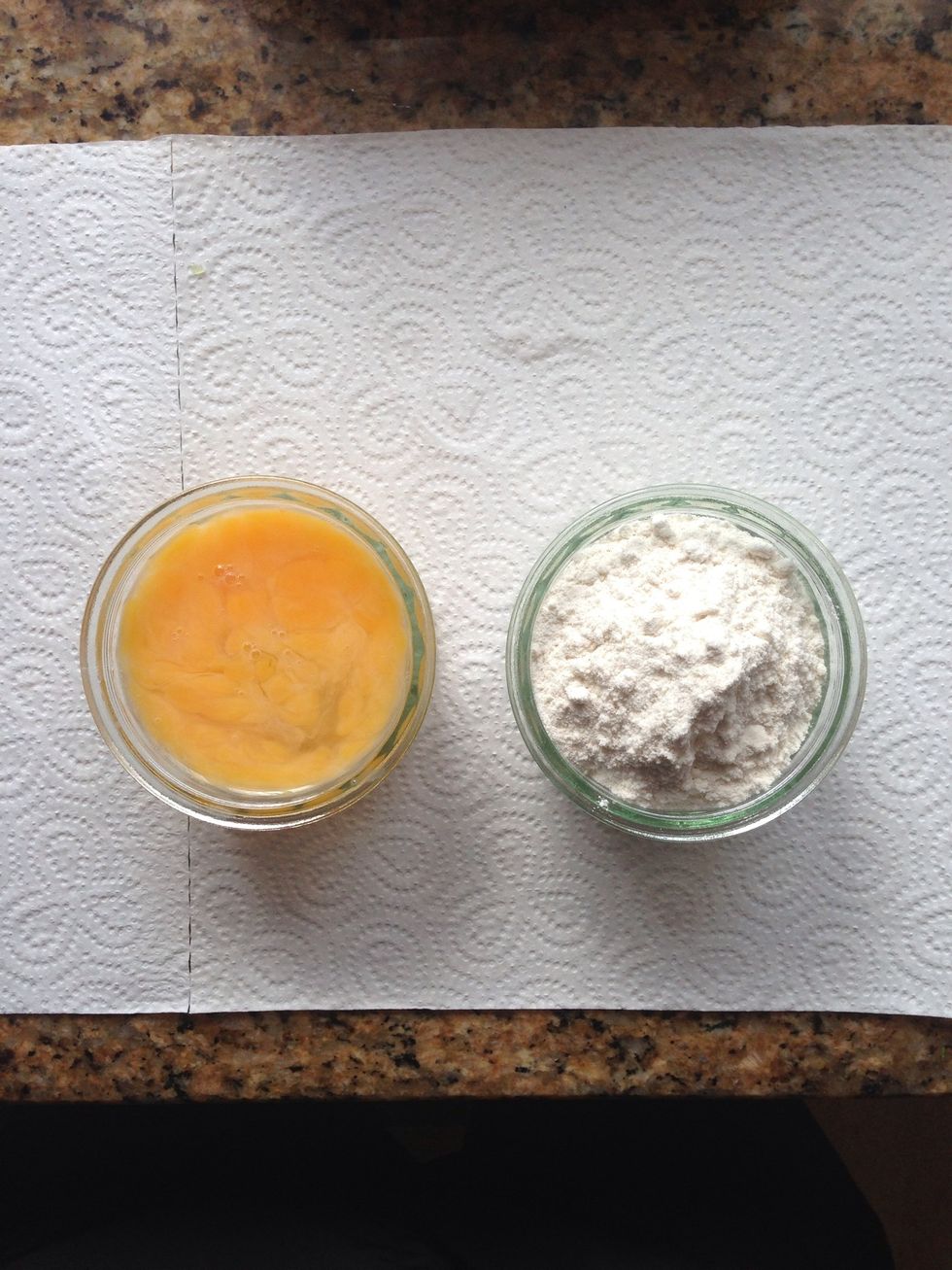 Crack two eggs into a bowl and add flour to another bowl.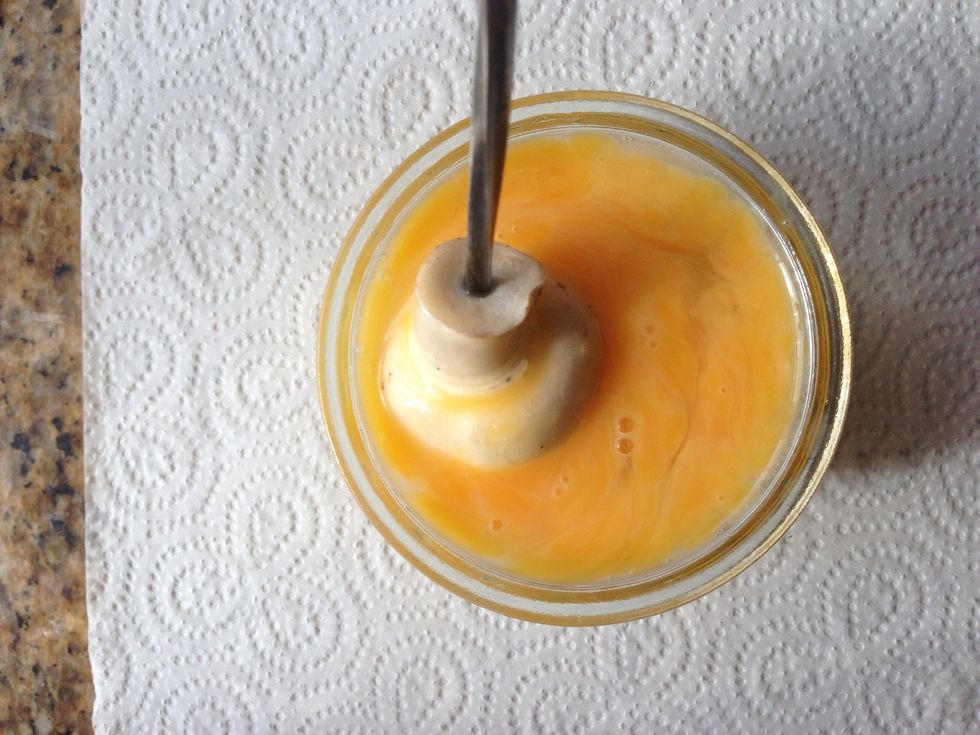 I used a skewer but a straw is also as good. Poke it into the end of the mushroom and dip into the flour first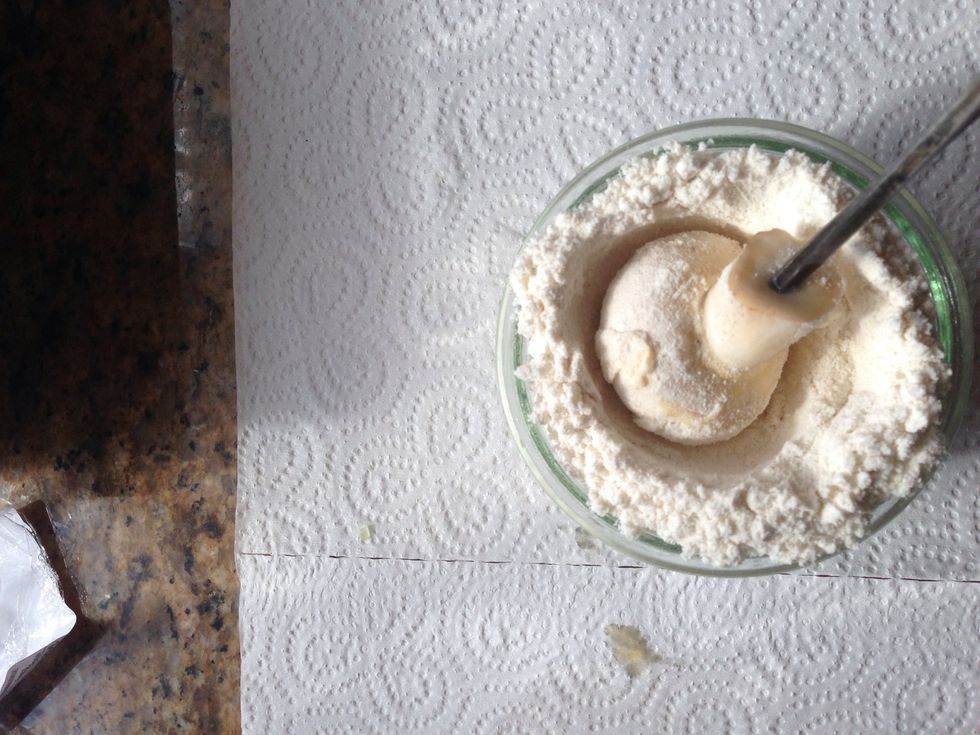 Then into the egg. Sorry I got the photos mixed up.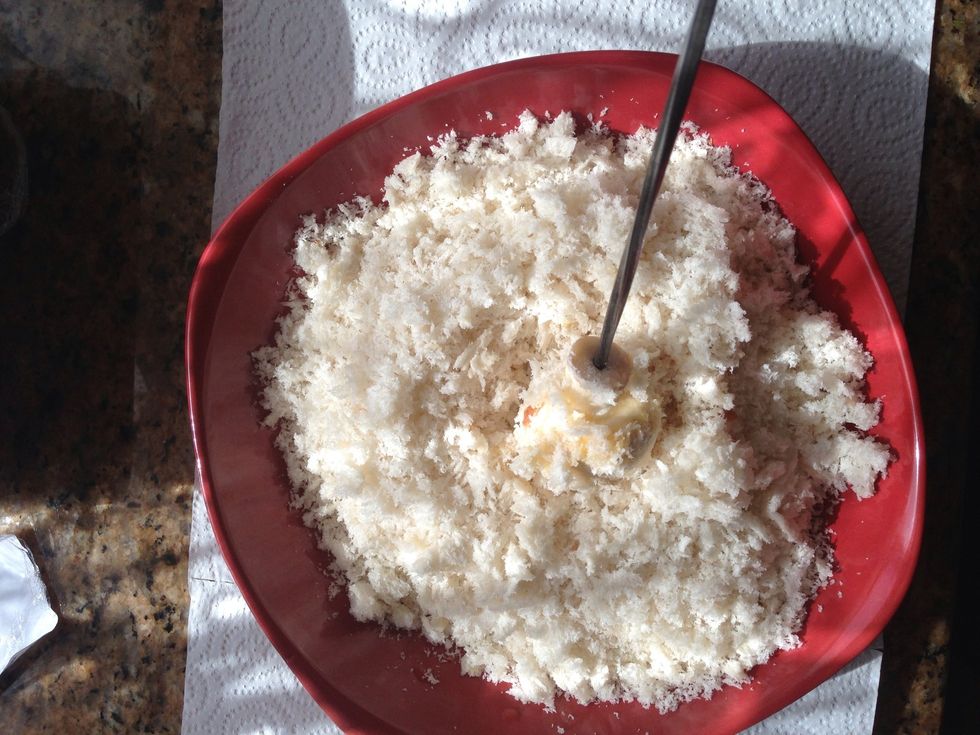 Then coat in the breadcrumbs.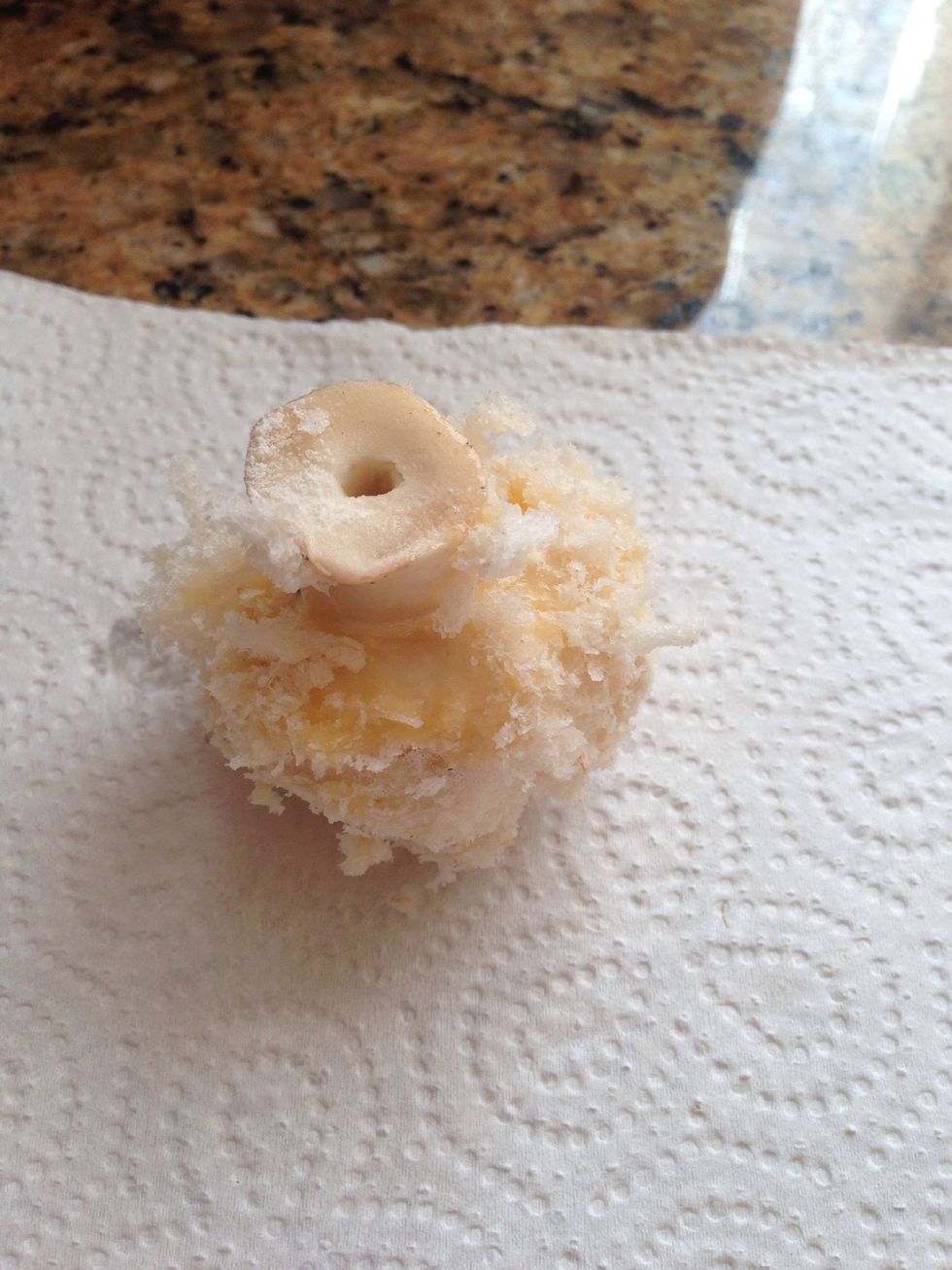 Should look like this.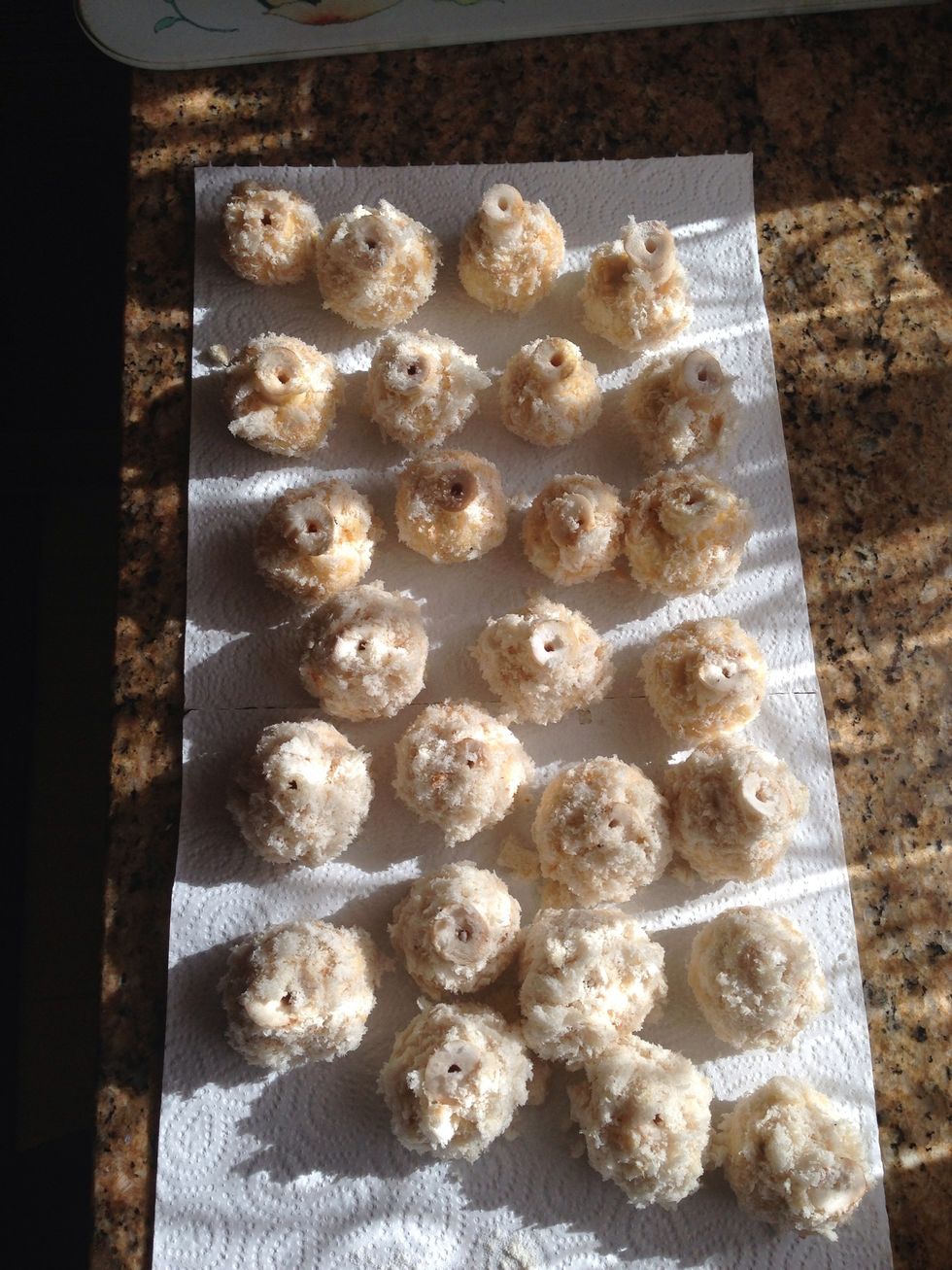 Dip as many mushrooms as you require. I love 'em so I've done a lot .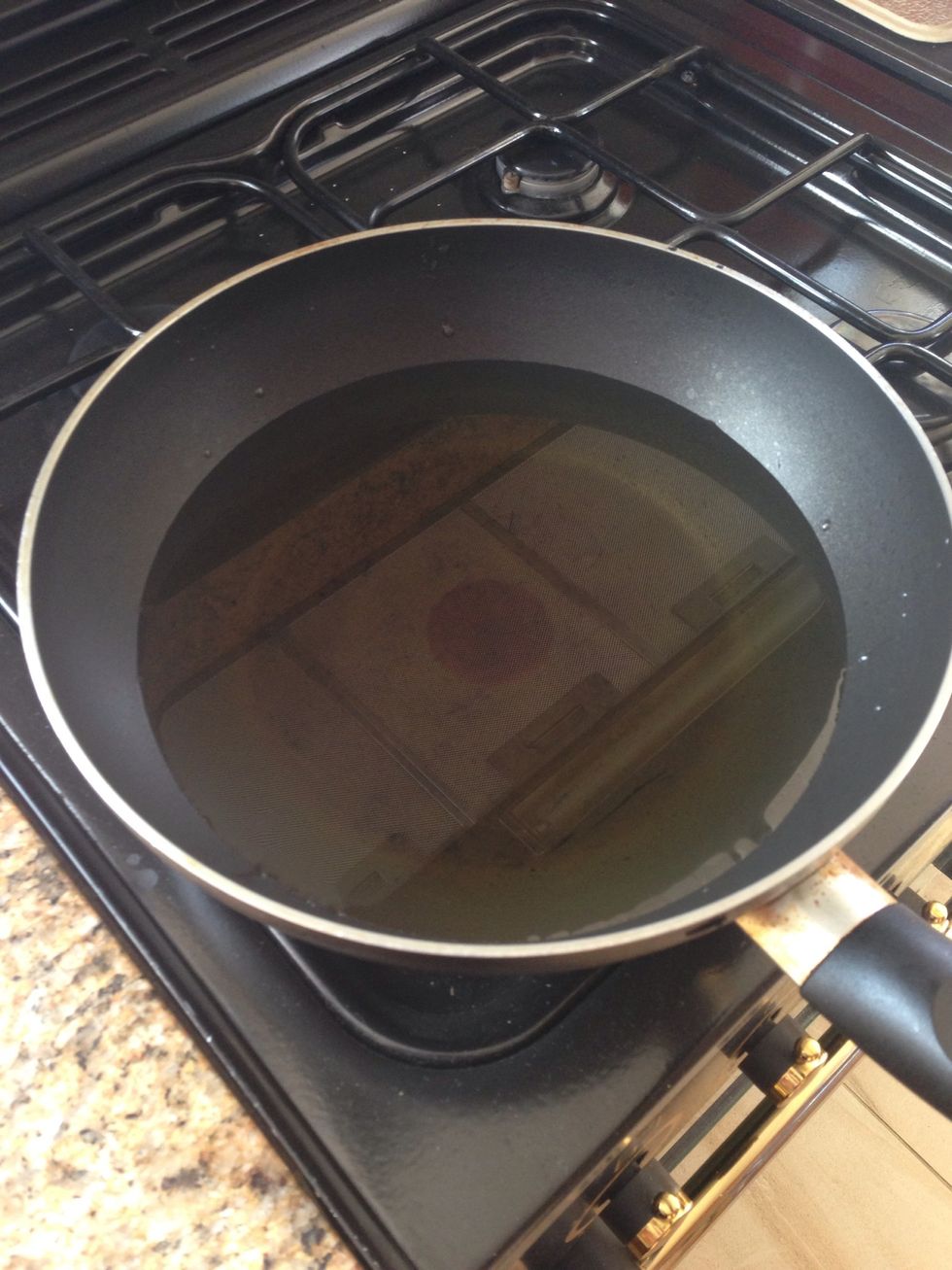 Heat the oil. I used a wok.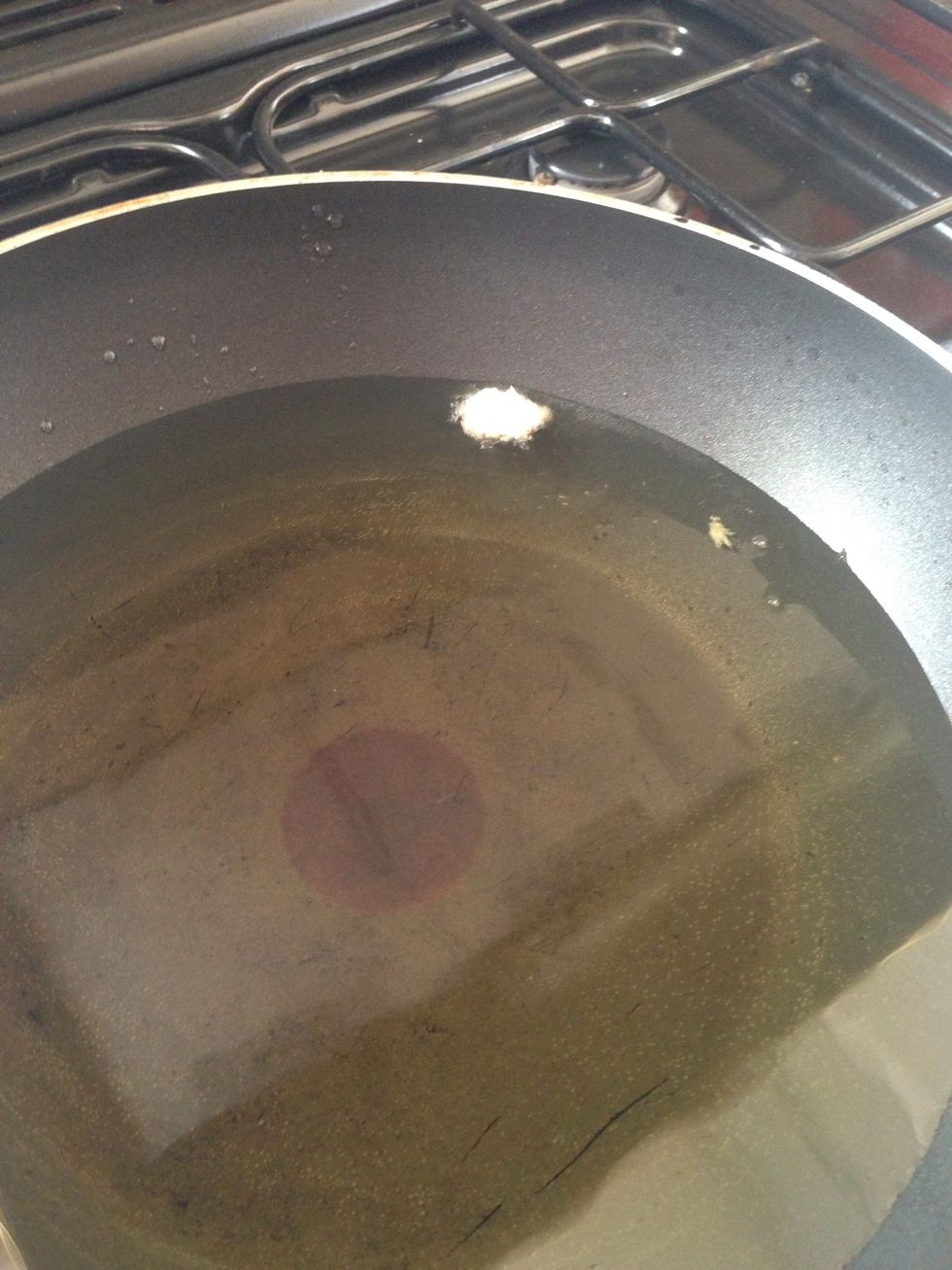 Put a small piece of bread into the oil. It should 'fry' when ready.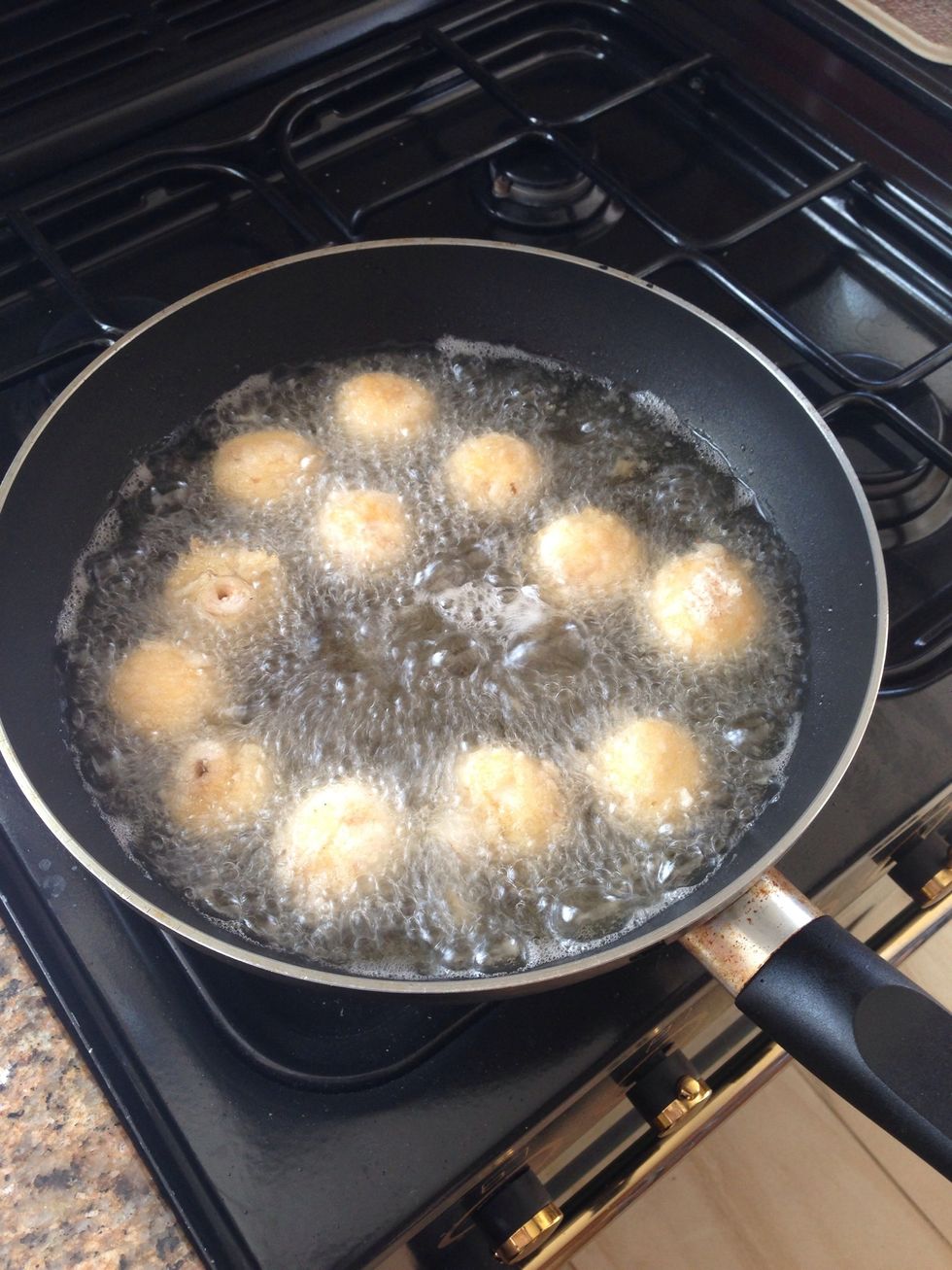 Then add the mushrooms. Try not to add too many.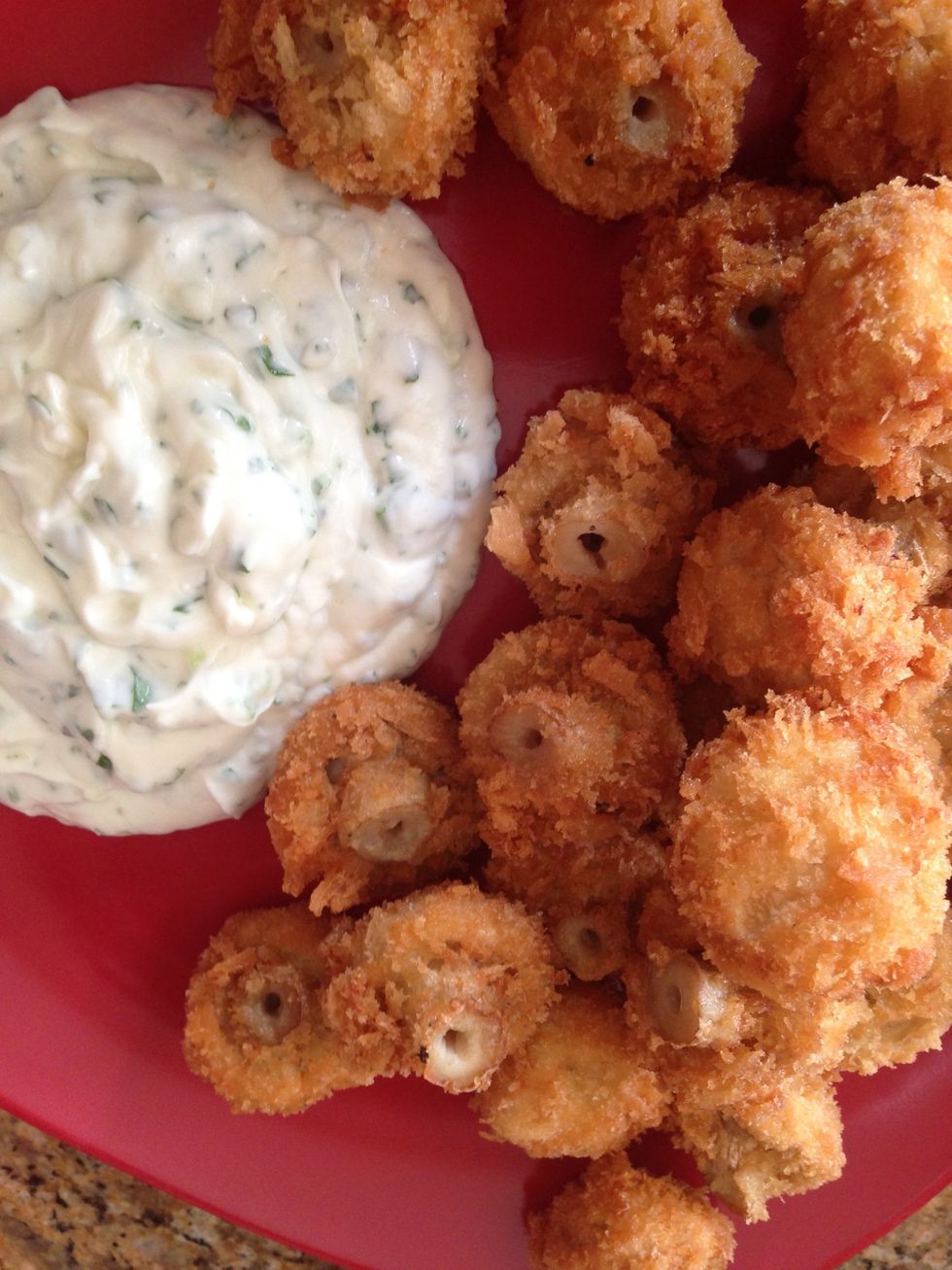 Place cooked mushrooms on some kitchen paper until all mushrooms are done. Take out the mixture from the fridge plate up and serve. Delicious!!!
500g button mushrooms
4 tablespoons plain flour
2 eggs
90g fresh breadcrumbs
Bunch of flat leaf parsley
Half bunch spring onion
100g mayonnaise
100g natural yoghurt
Lemon juice to taste
Sunflower oil to deep fry