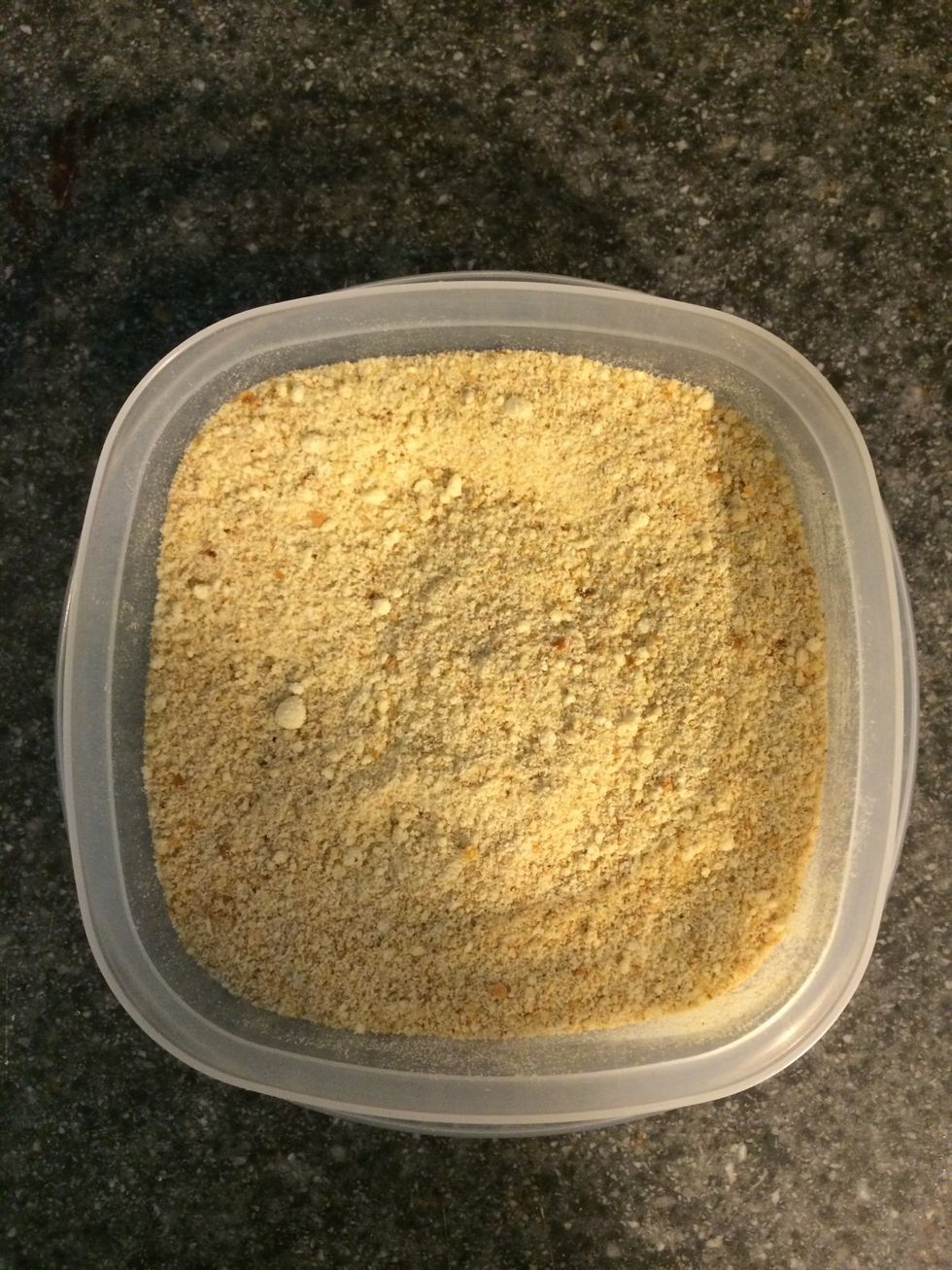 Mix the bread crumbs with the grated Parmesan cheese and the Cavender's Greek seasoning.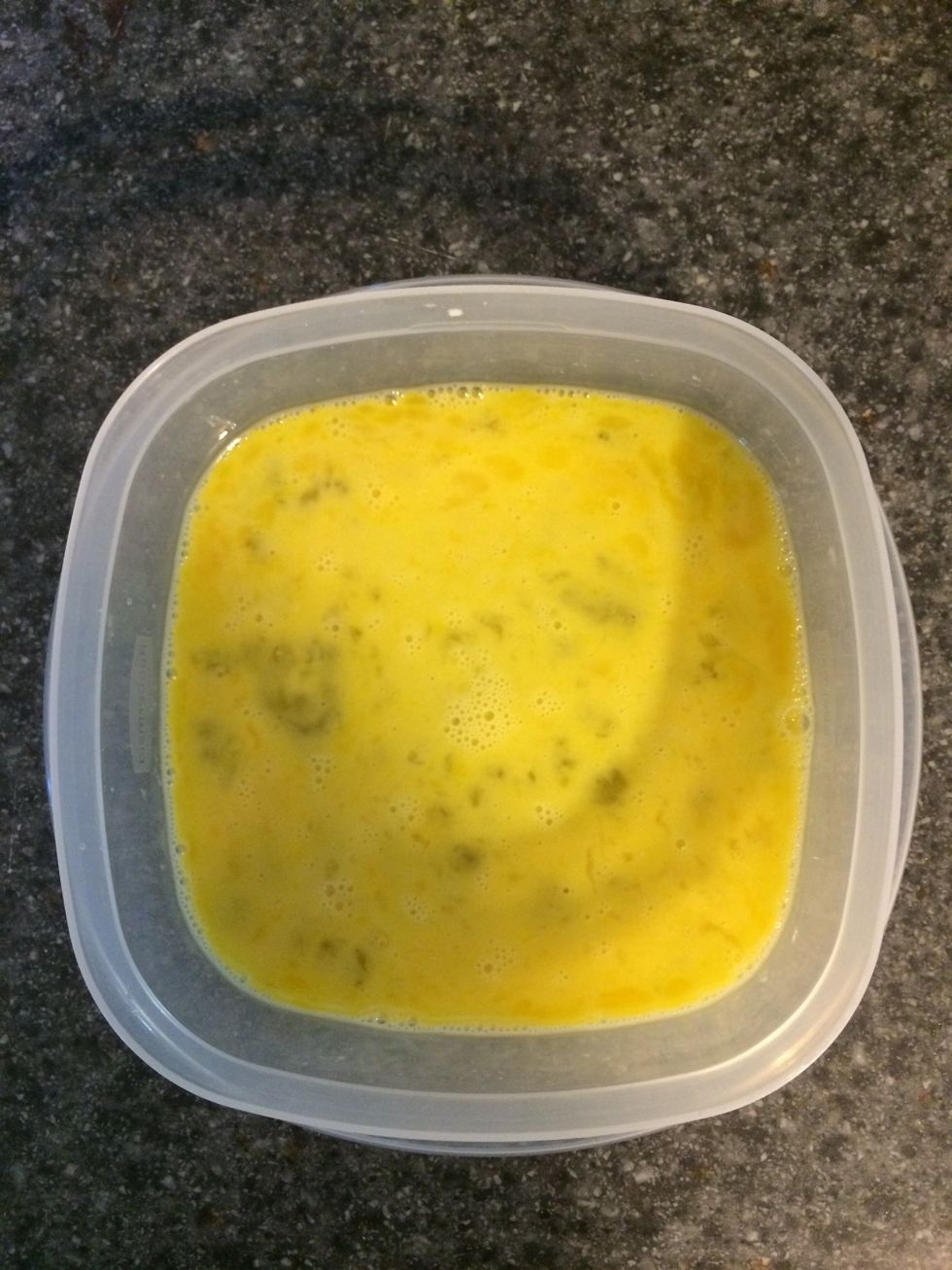 Scramble the eggs in a separate dish.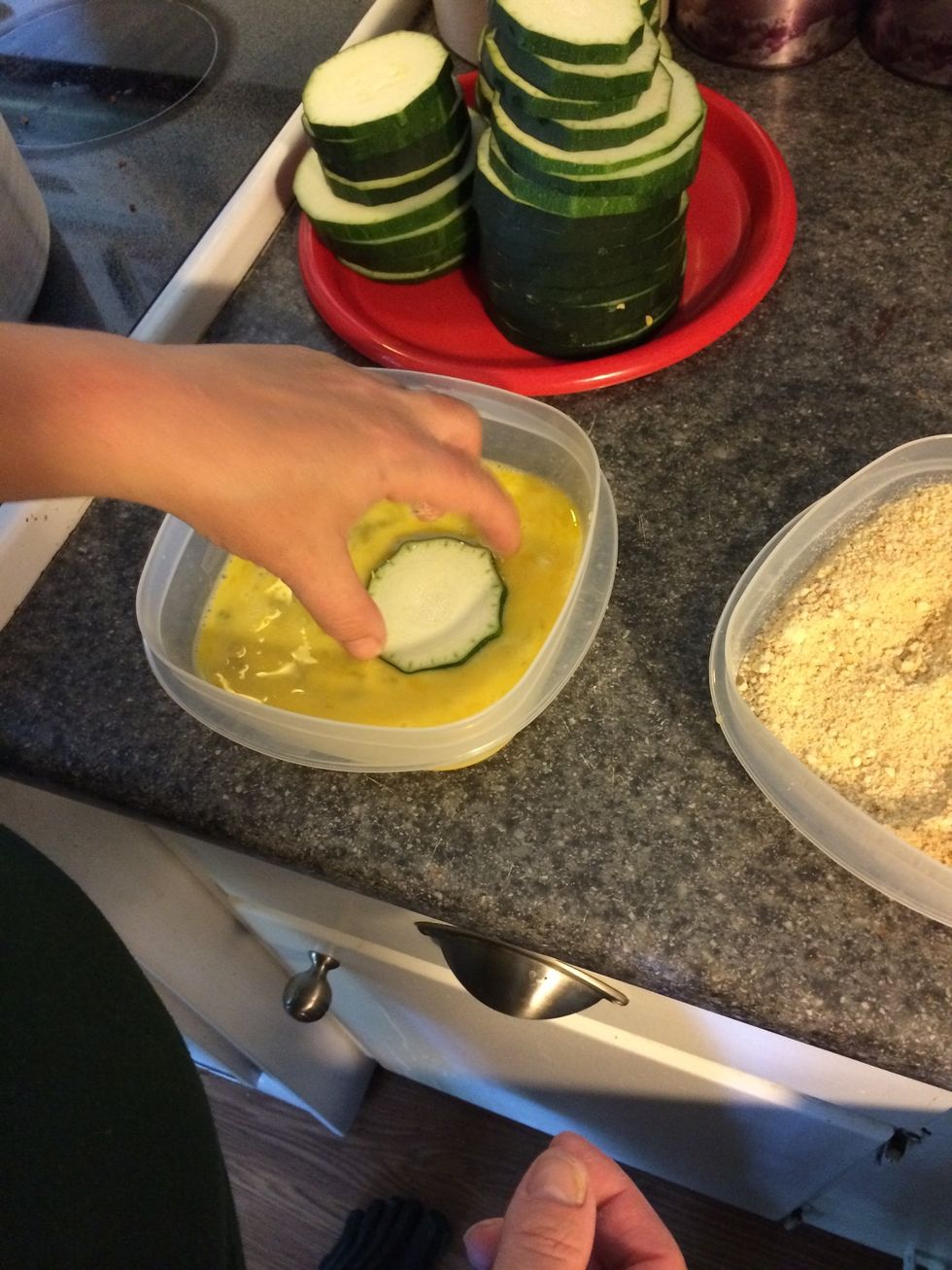 Cover your zucchini with the egg...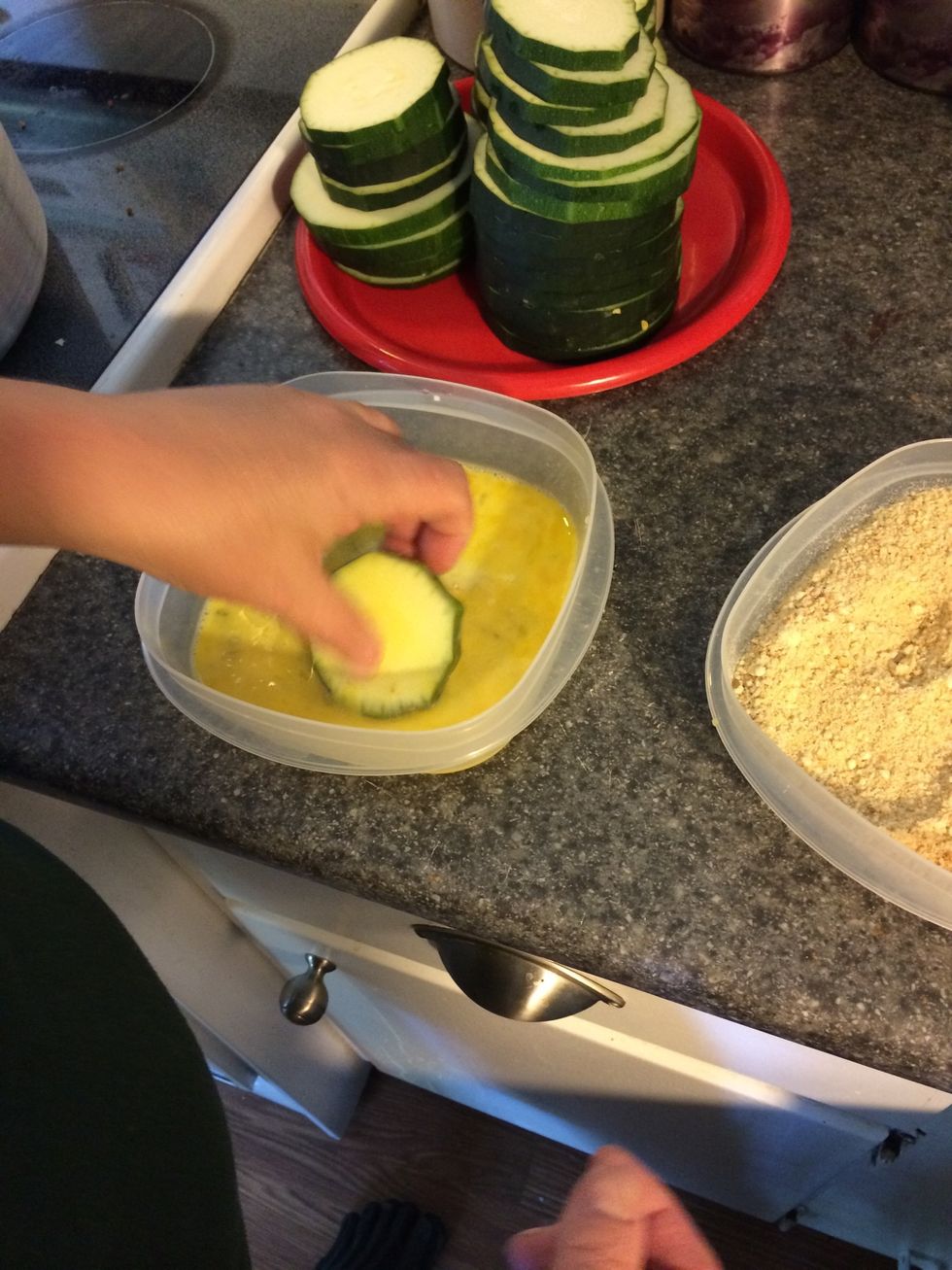 ...Using the flip and dunk method...
...After covering the zucchini with the eggs, cover the zucchini with the bread crum mix...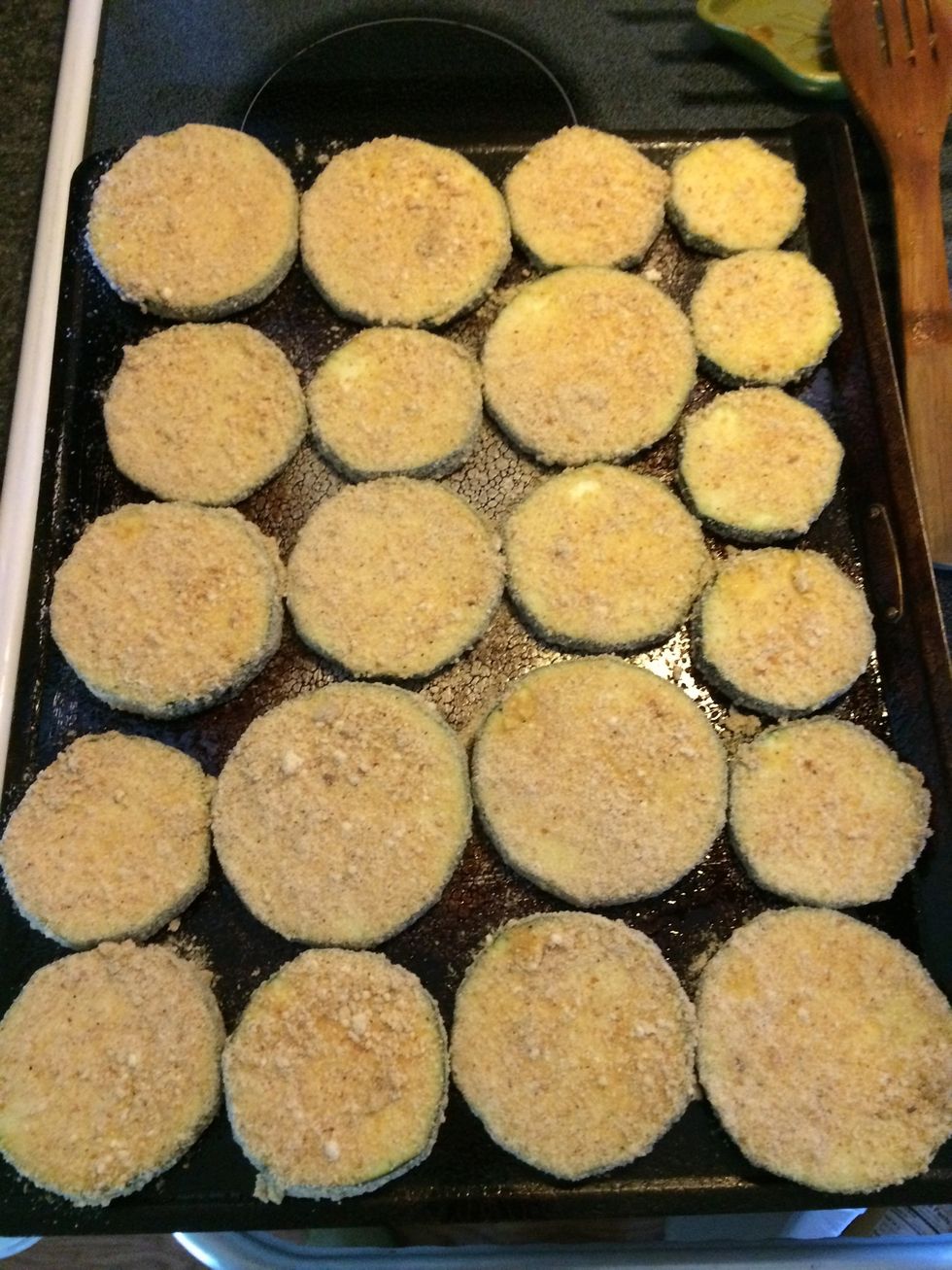 ...Put the covered zucchini on a tray you have sprayed with the Pam olive oil spray...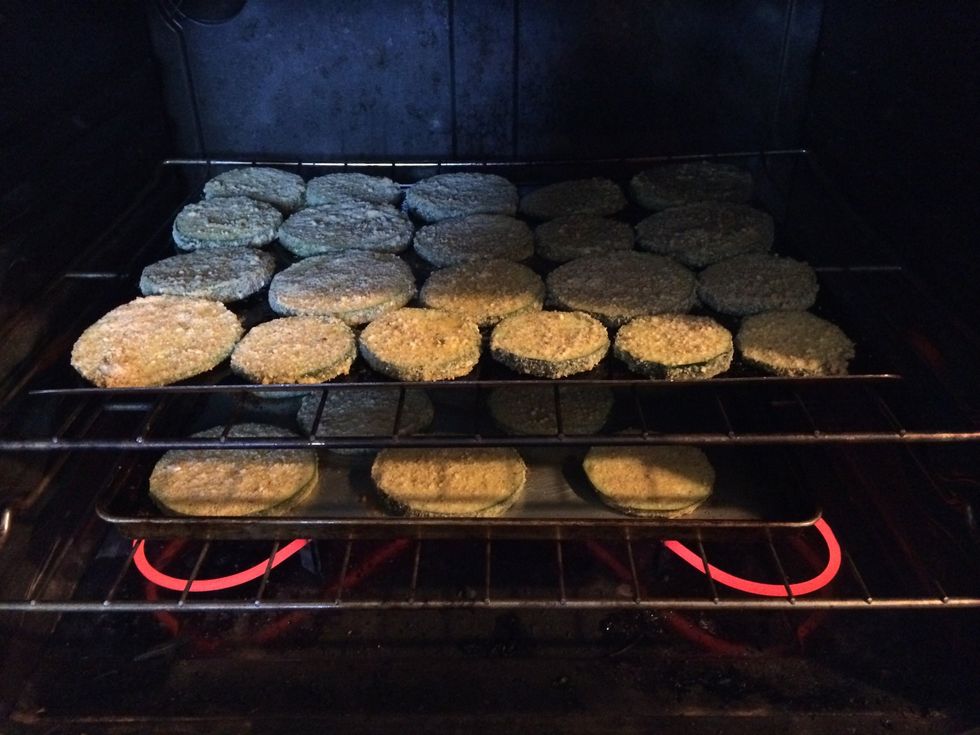 ...Bake at 475 for 5-10 minutes...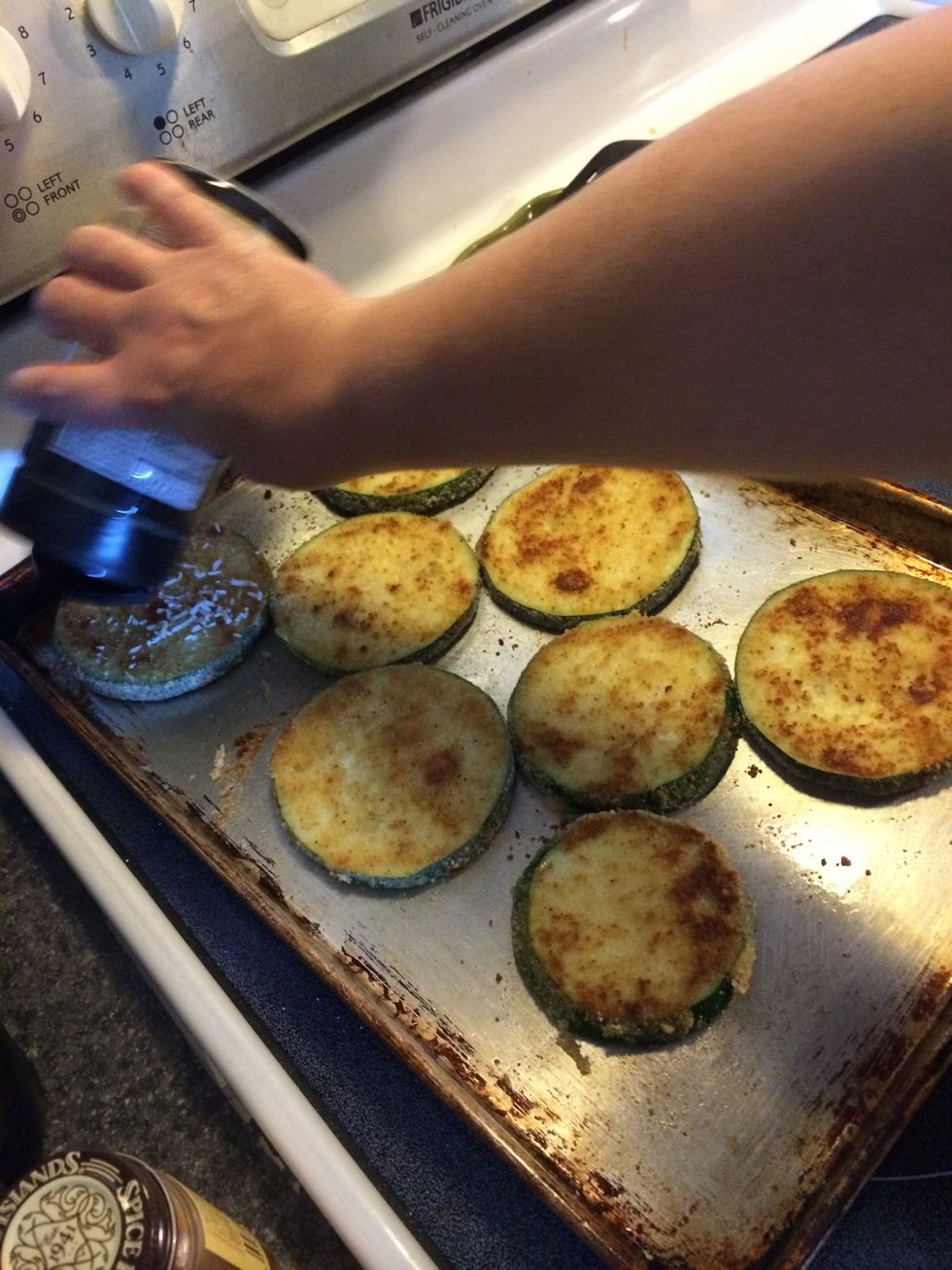 ...After the 5-10 minutes take the zucchini out of the oven and flip them over and sprinkle the asiago cheese mix over each piece...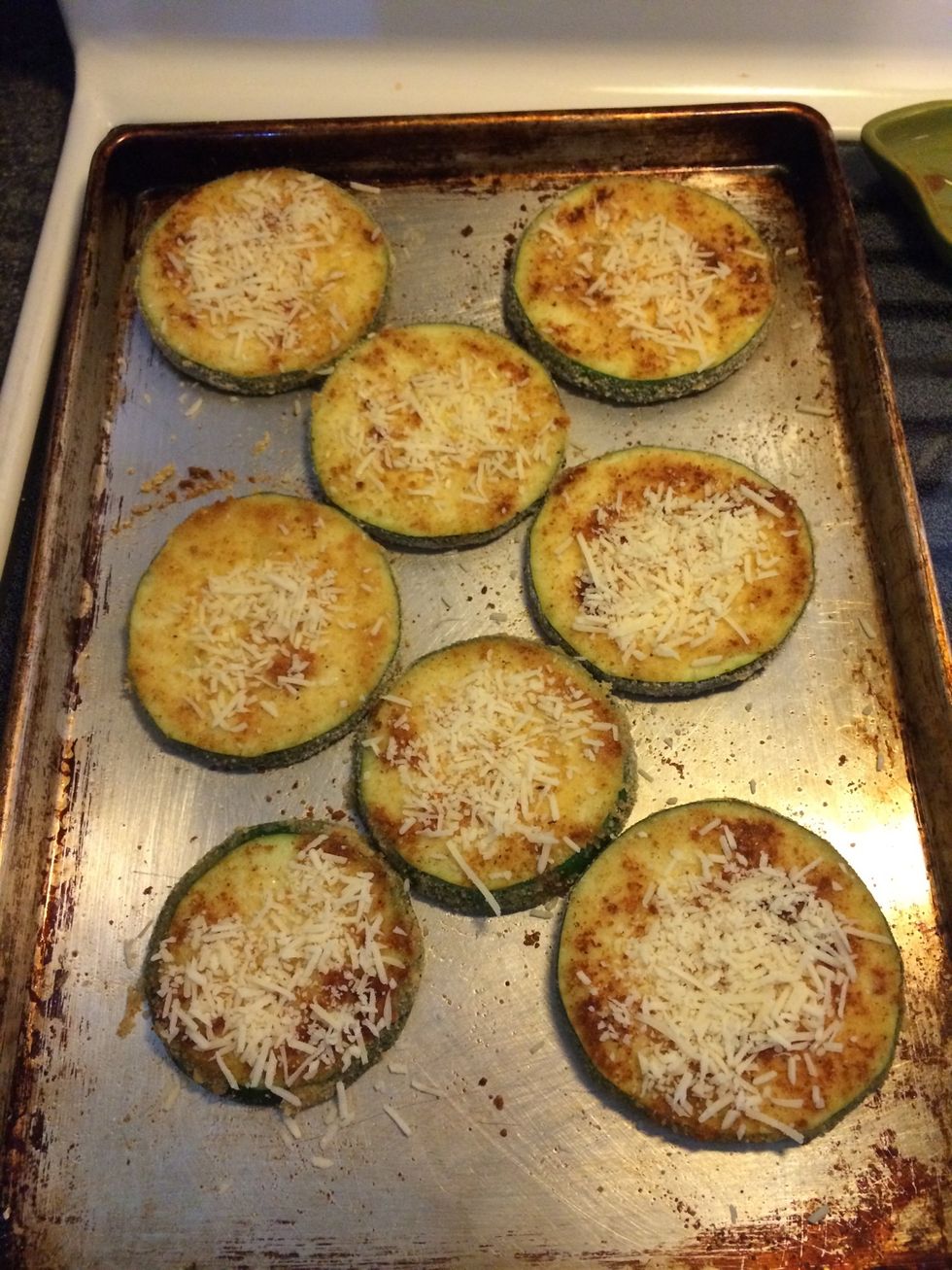 ...Make sure the cheese is evenly distributed...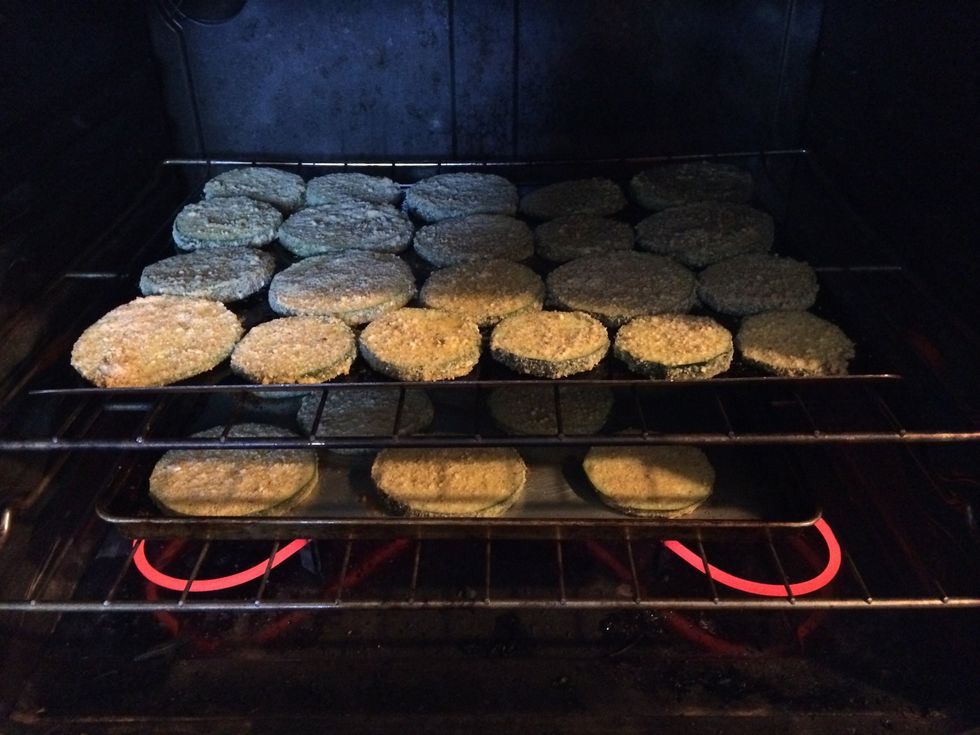 ...Back in the oven for 5-10 more minutes...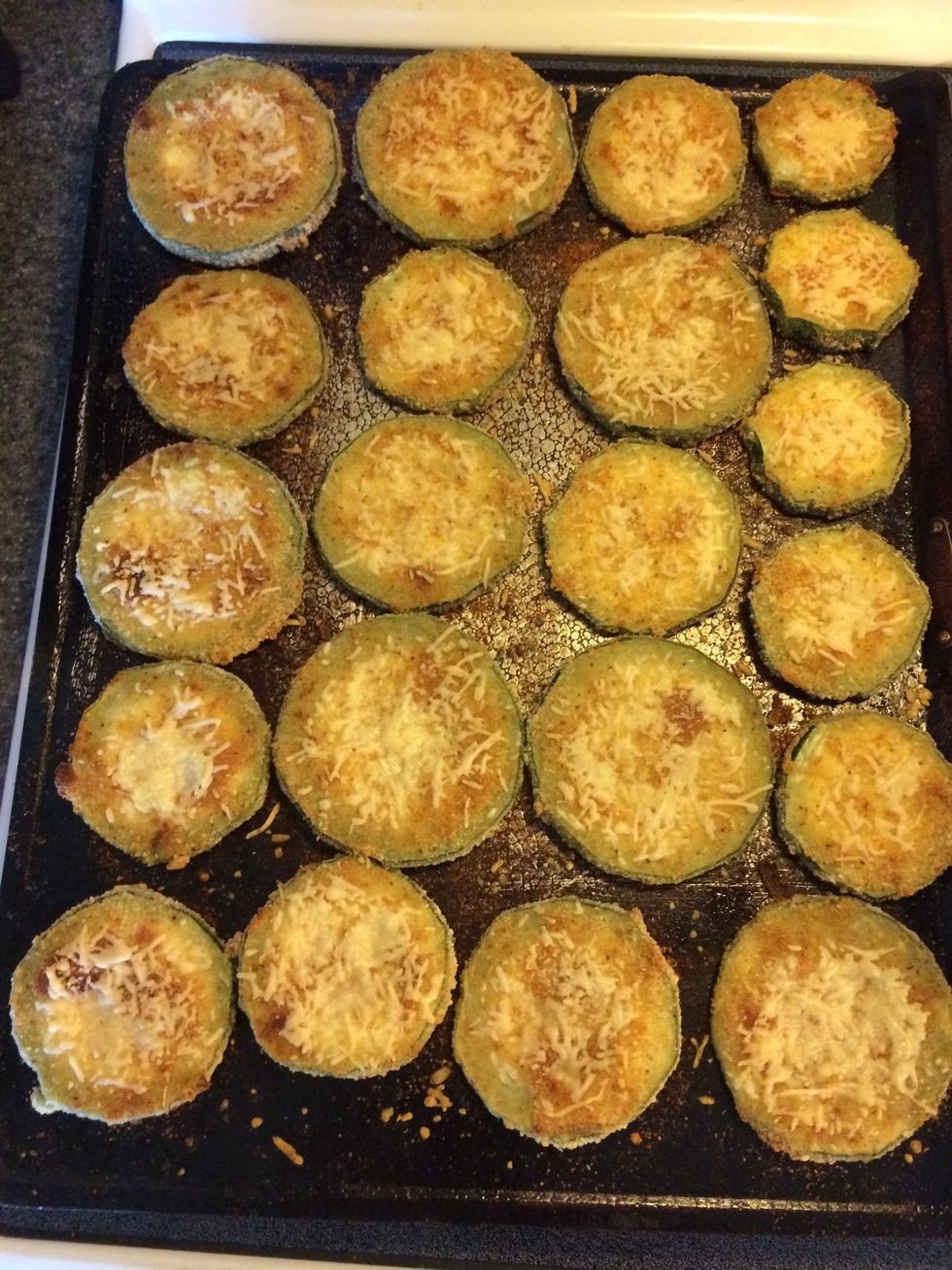 ...Cook until golden brown or as dark as you prefer.
1.0 Large Zucchini
2.0c Bread crumbs
1/2c Kraft shredded Parmesan Romano and Asiago cheese
1.0c Grated Parmesan cheese
2.0Tbsp Cavender's all purpose Greek seasoning
4.0 Eggs
Pam olive oil spray