Follow this guide and you will have lovely homemade bread rolls that you will adore!
16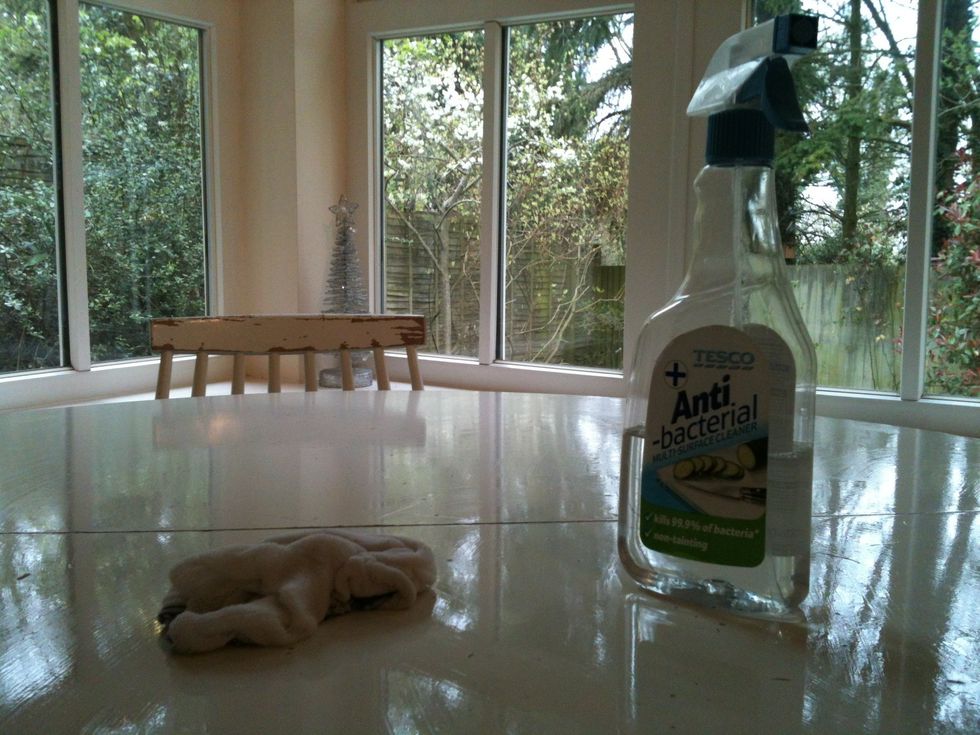 Firstly wipe down your working area with the help of an antibacterial spray as you don't want bits of old food going into the dough!
Ok. Now add the 30g of Butter/Marg to the 300g of flour.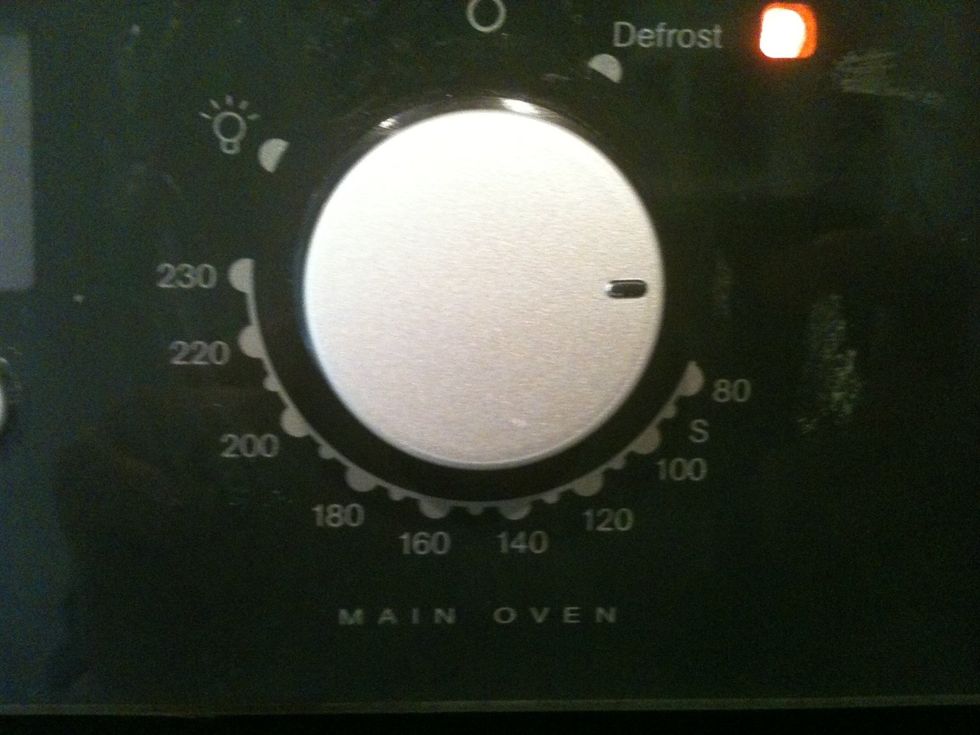 Pre heat your oven to only 60C/140F/Gas 1 This is for the fermentation process later.
Add the 1/2 tsp of salt into the bowl.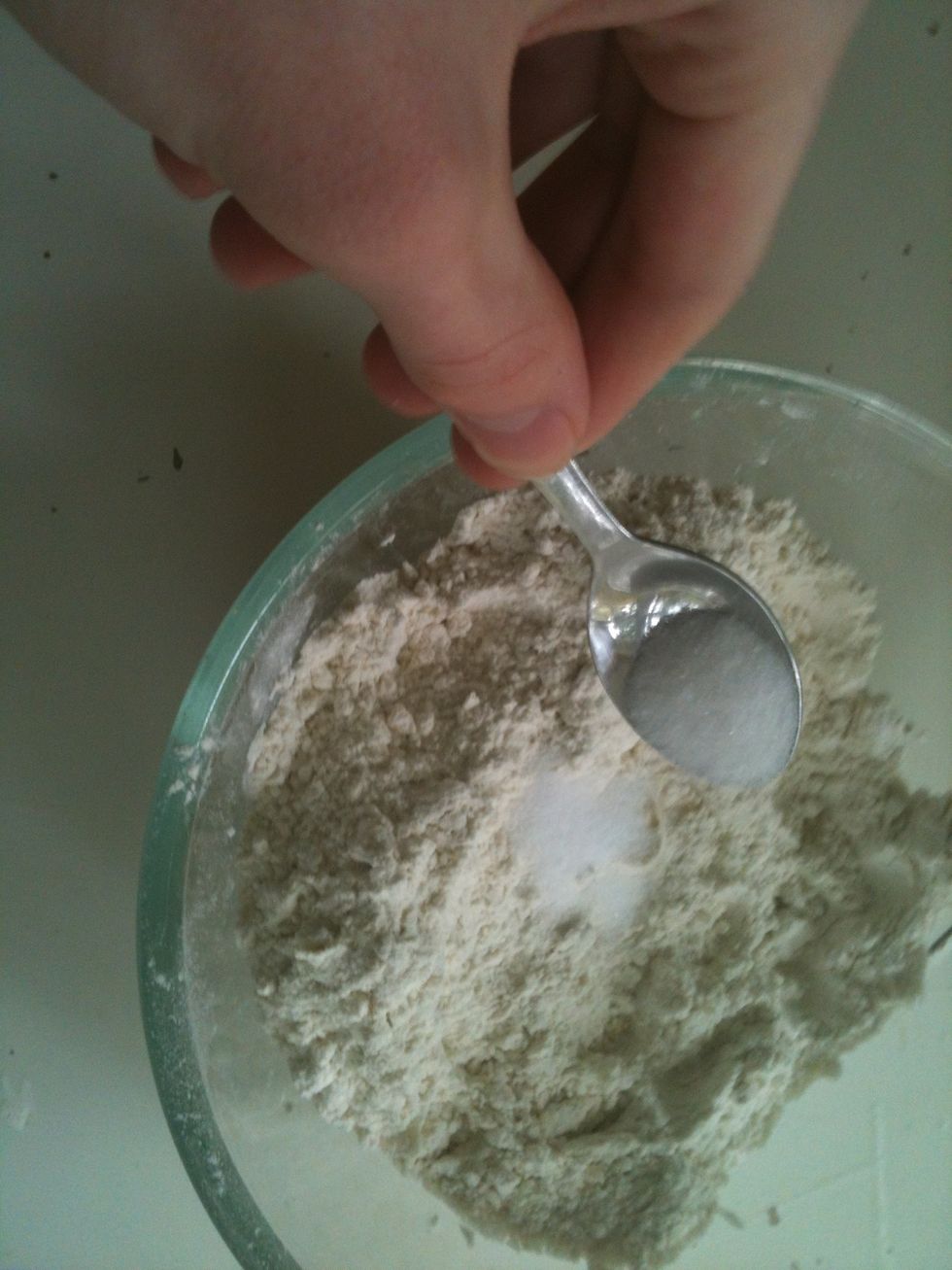 Now add the 1/2 tsp of sugar to the bowl.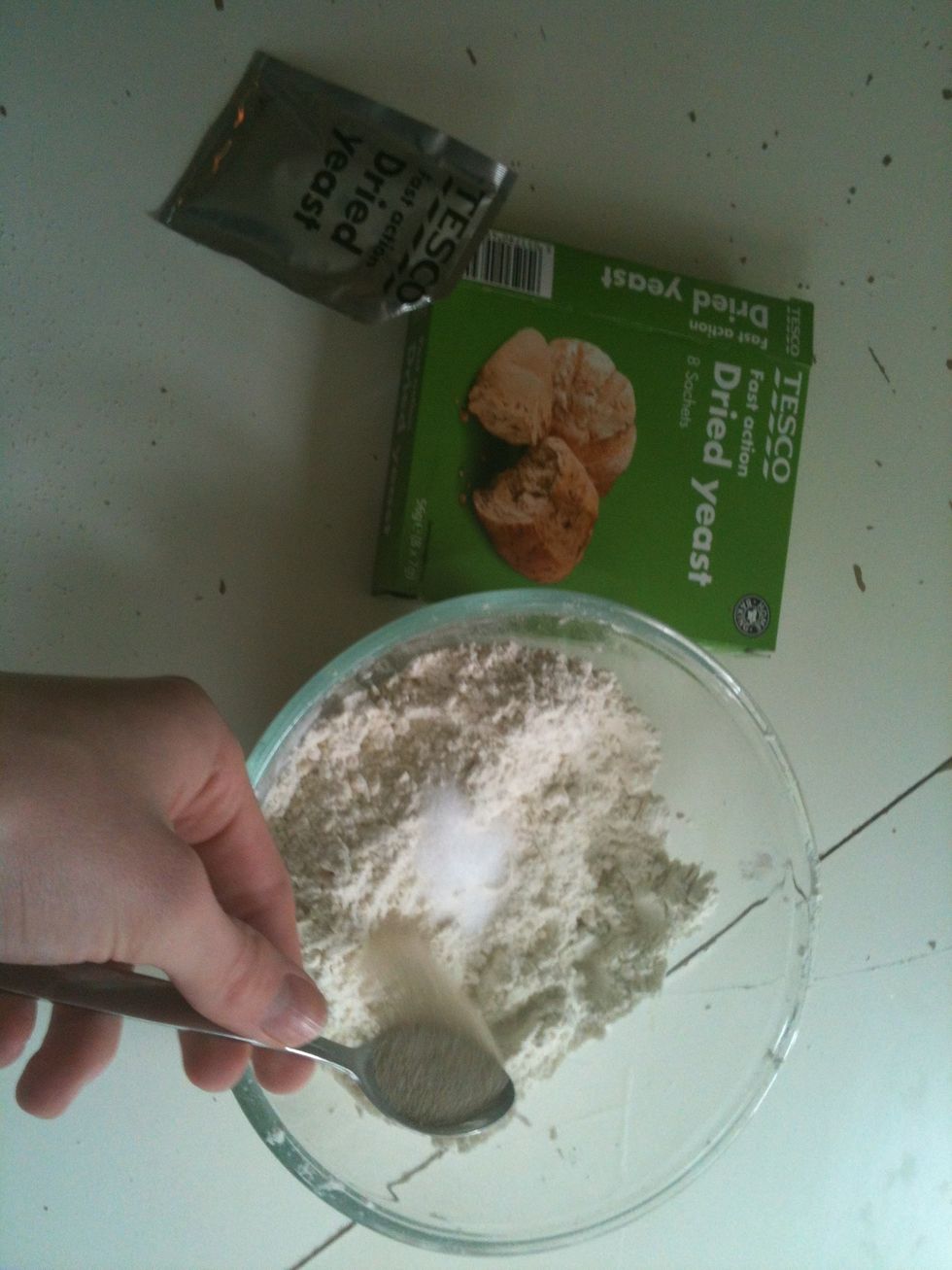 Add the tsp of fast action quick dried yeast.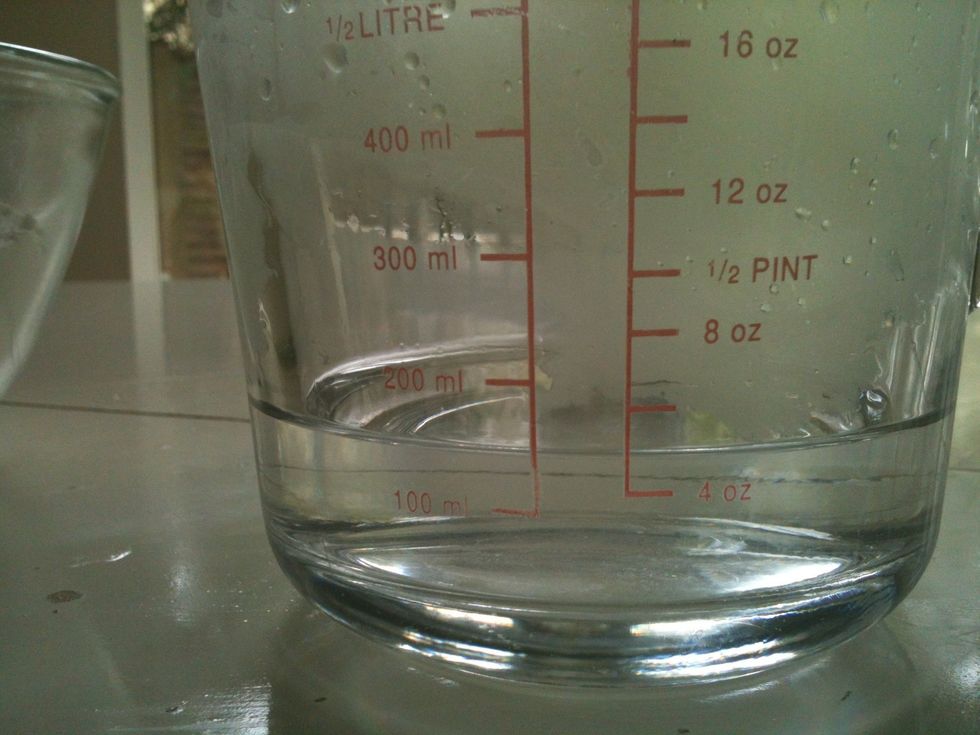 Get 150ml of warm water into a measuring jug, 160ml is fine also.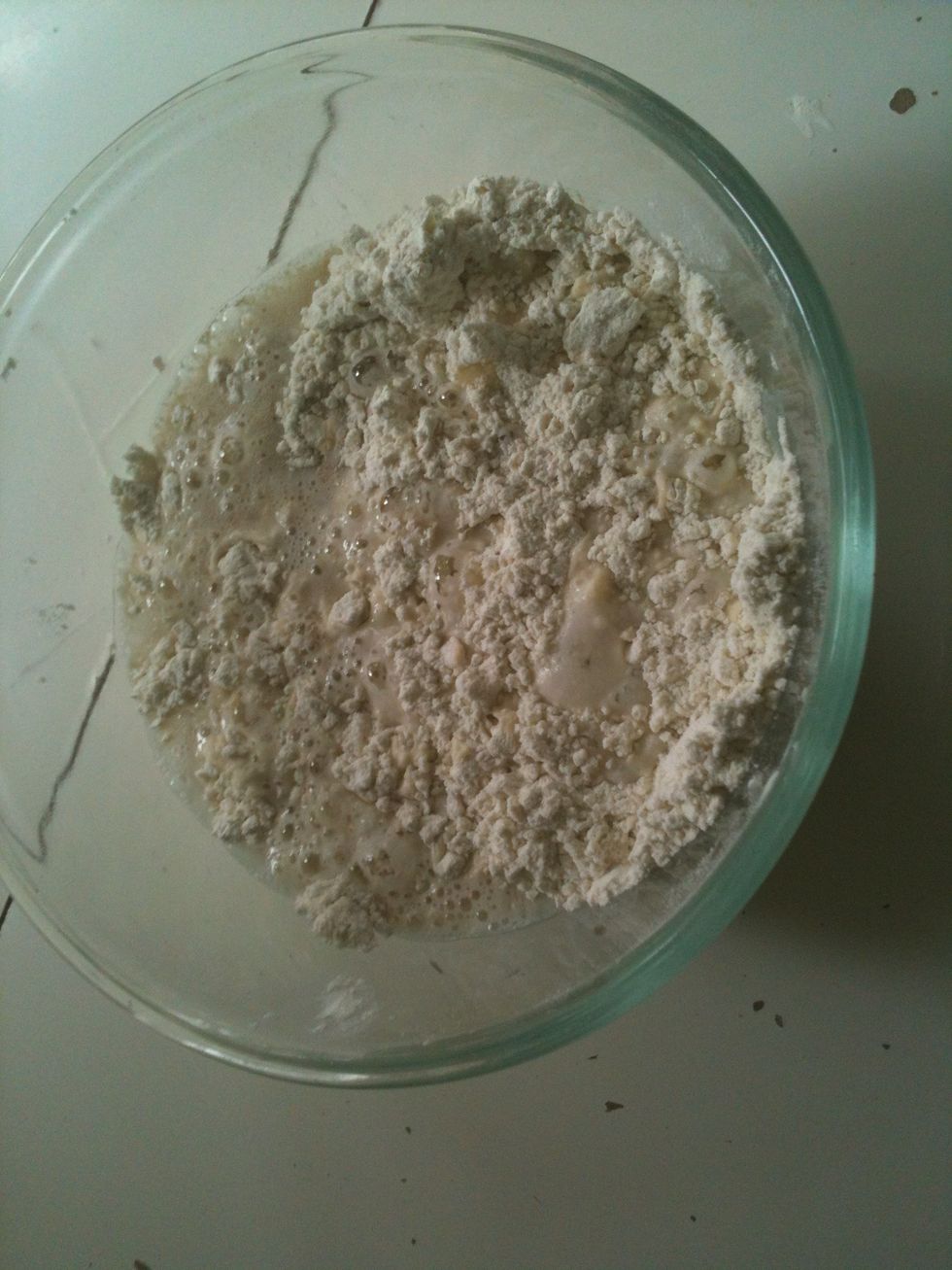 Add the water to the mixture. It will look a little unappetising!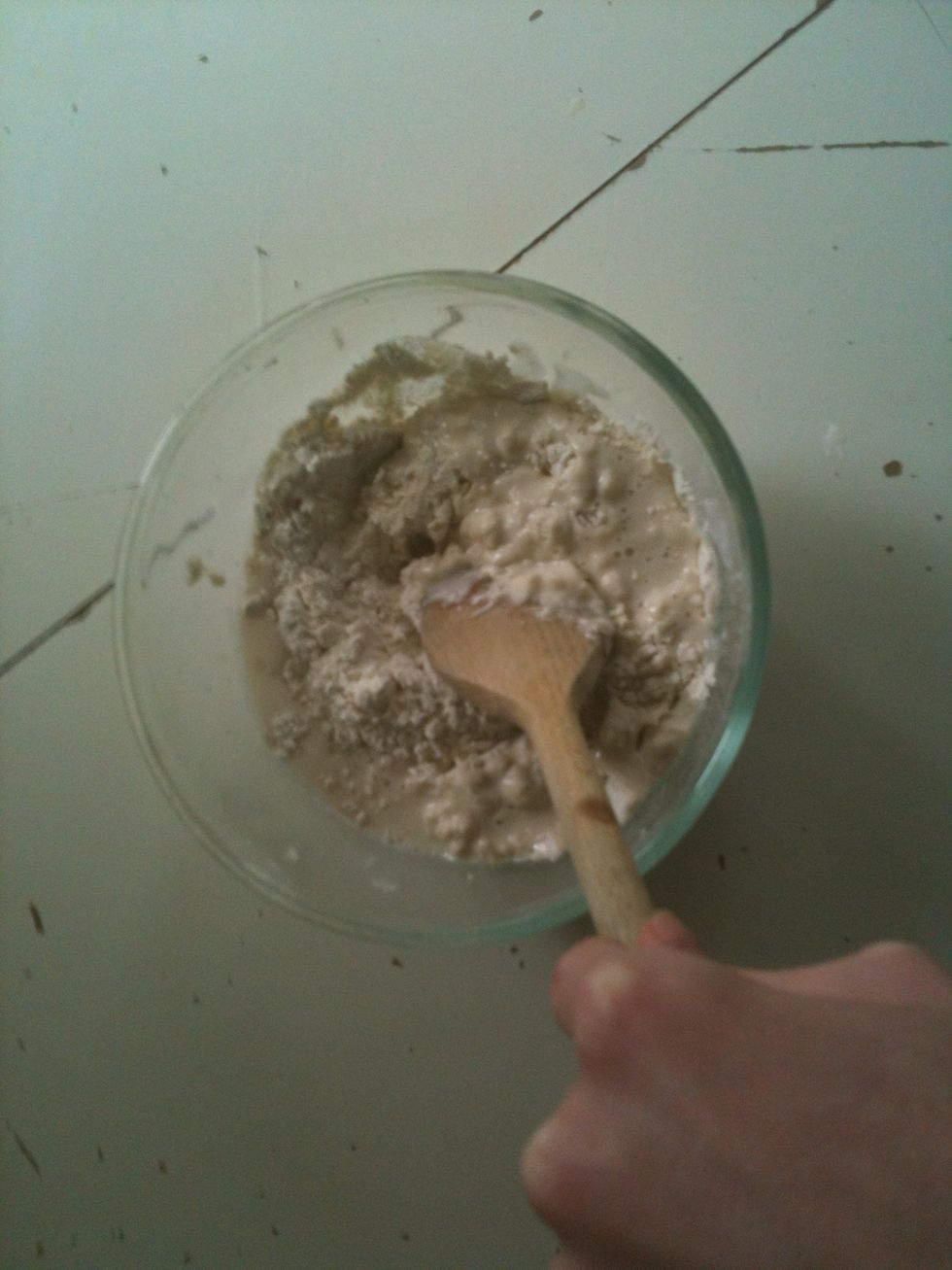 Then start mixing with a wooden spoon.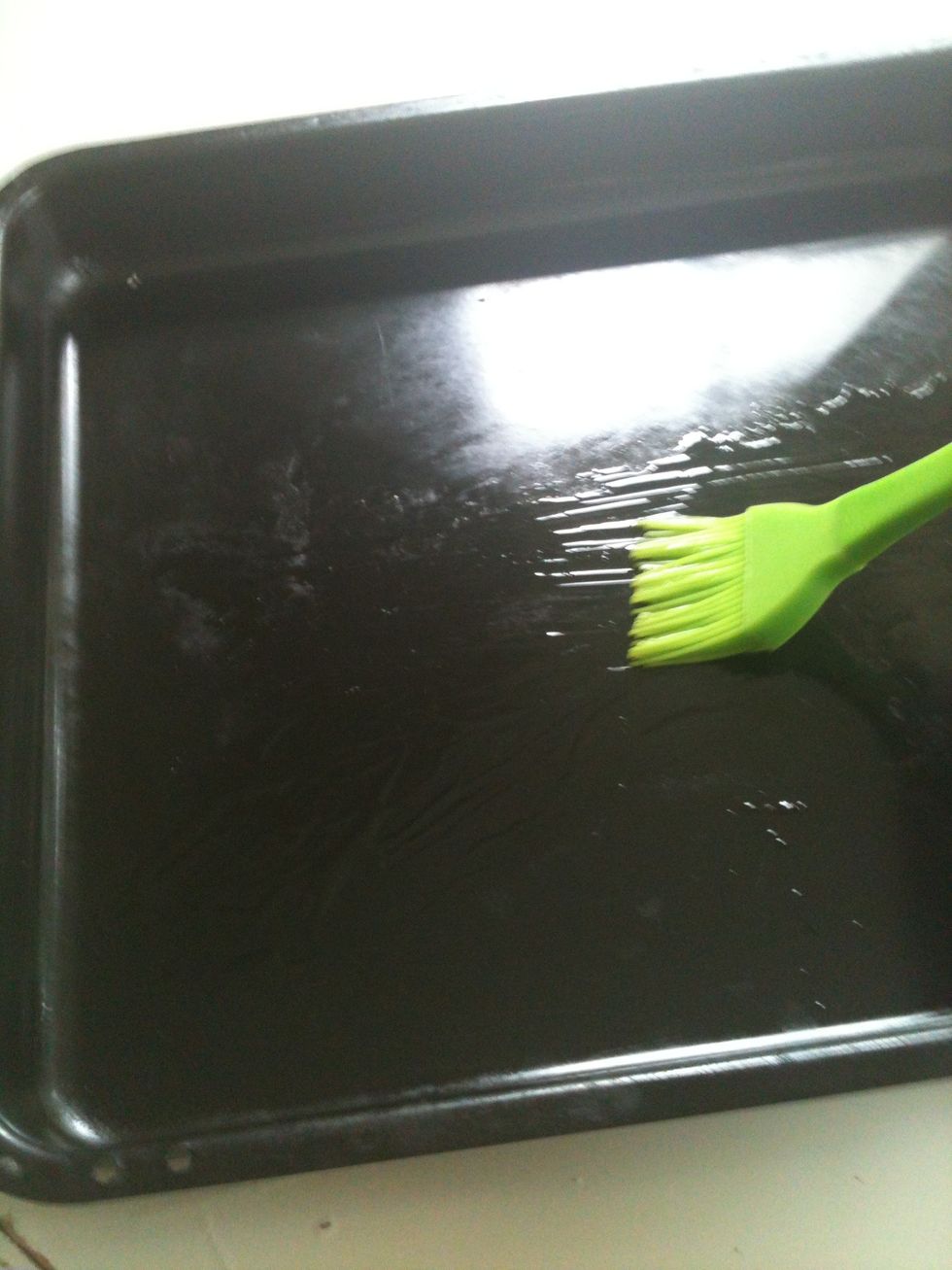 Lightly grease a baking tray.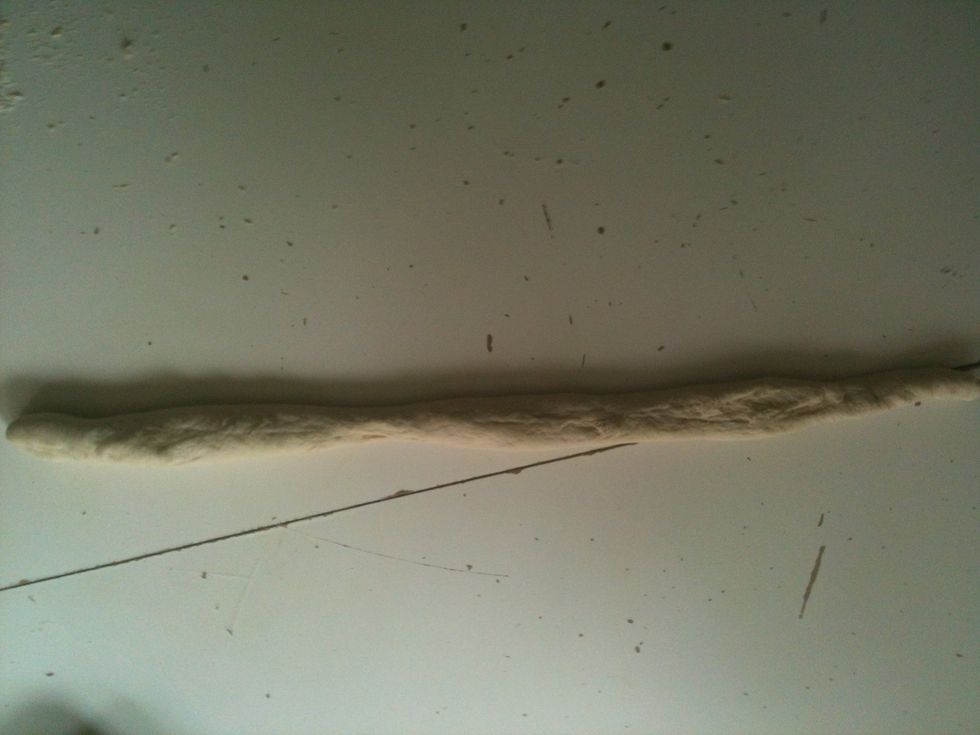 Stretch the dough out in a line. Then separate it into about 5/6 sections and tear them apart.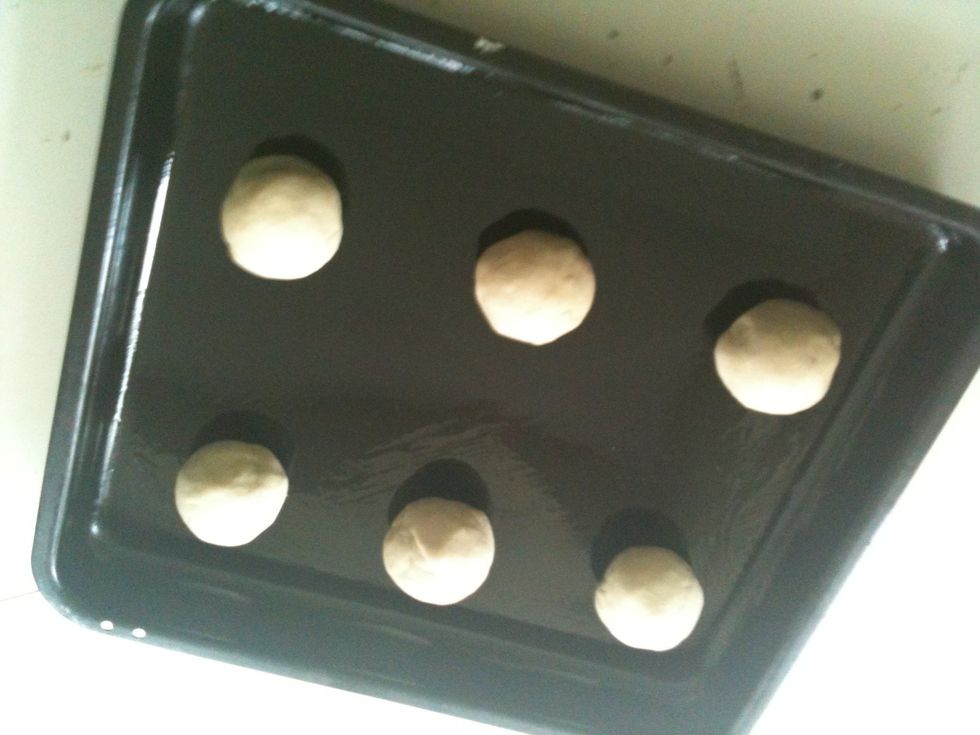 Then place the balls onto the baking tray, ready to go in the oven. Cling-film is optional for the next process. I normally top them with a little milk!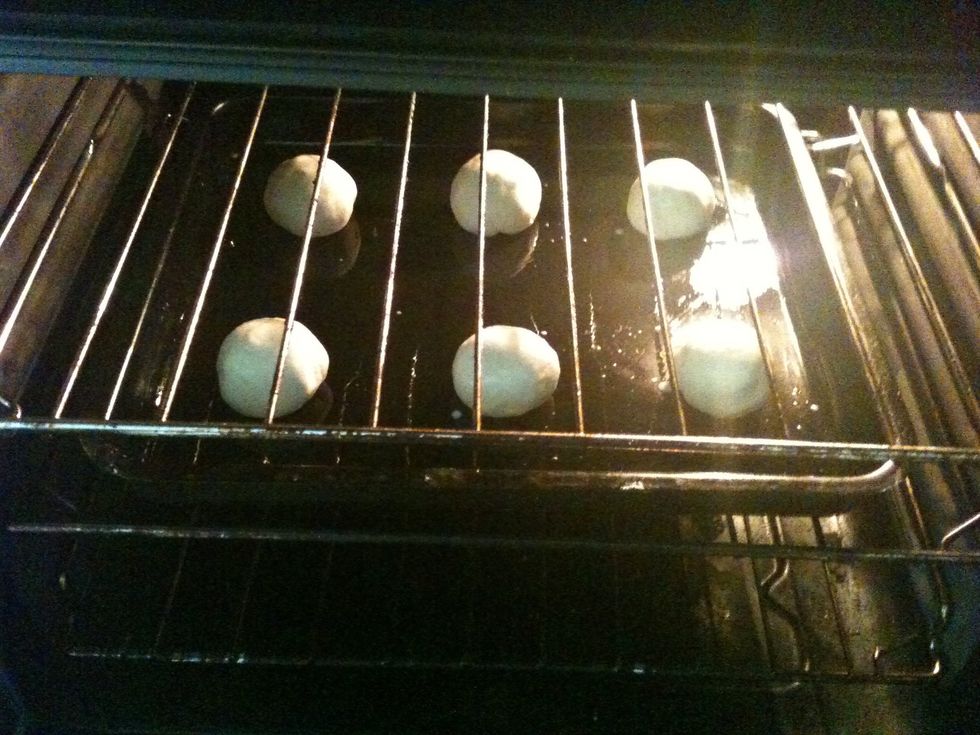 Place in the oven to start the fermentation process. The oven needs to be at the temperature stated earlier or the yeast will be killed and your bread will not rise!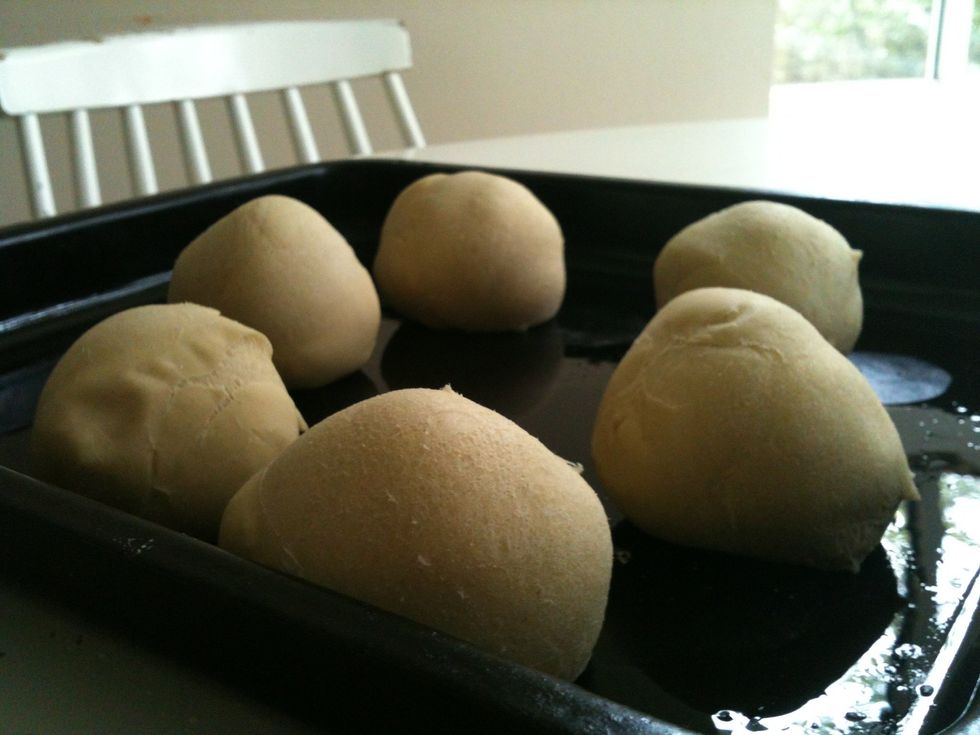 The rolls should have tripled in size, ready to go back in the oven to bake. Do not leave the rolls out for long.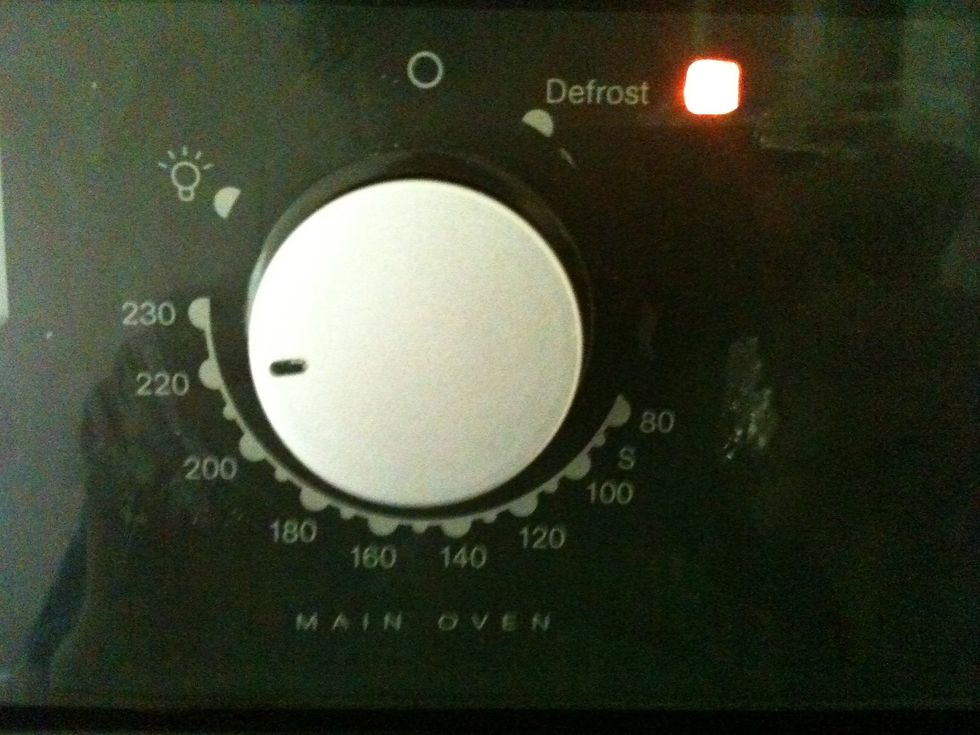 Now turn the oven up to 220C/428F/Gas 8-9 And put the rolls back in. The rolls will not rise anymore as the yeast will be killed. Make sure your happy with the size!
Warm bread! Mmmm... Will be hot!
Warm bread from birds eye view! Mmmm...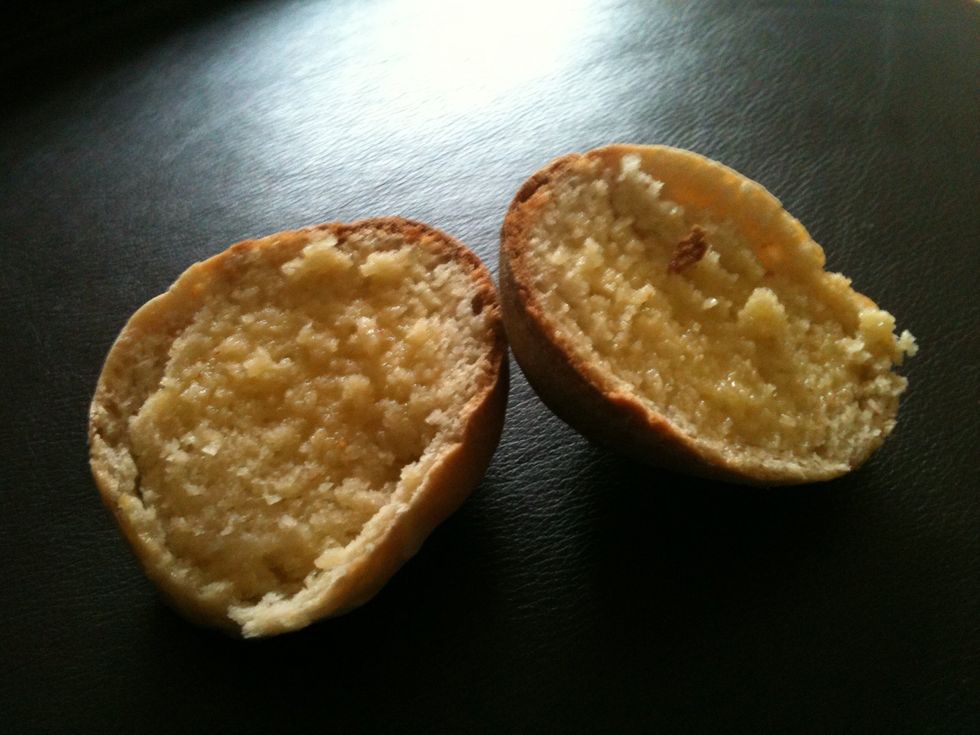 Cut a roll in half, then spread butter in to melt then ENJOY!
300g Strong White Bread Flour
30g Fat- (Butter, Margarine etc.),
1/2 tsp Salt
1/2 tsp Sugar
1 Level tsp of Fast Action Dried Yeast
150 ml Warm water