Cut the crusts off 8 slices of white bread
Done!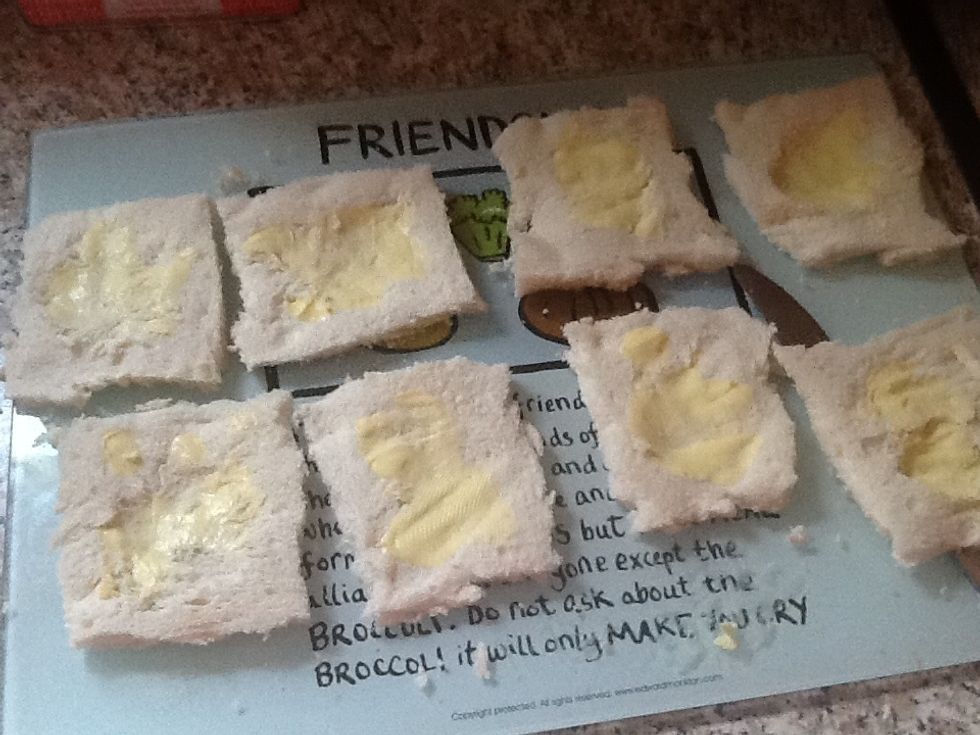 Butter each slice,but on 1 side only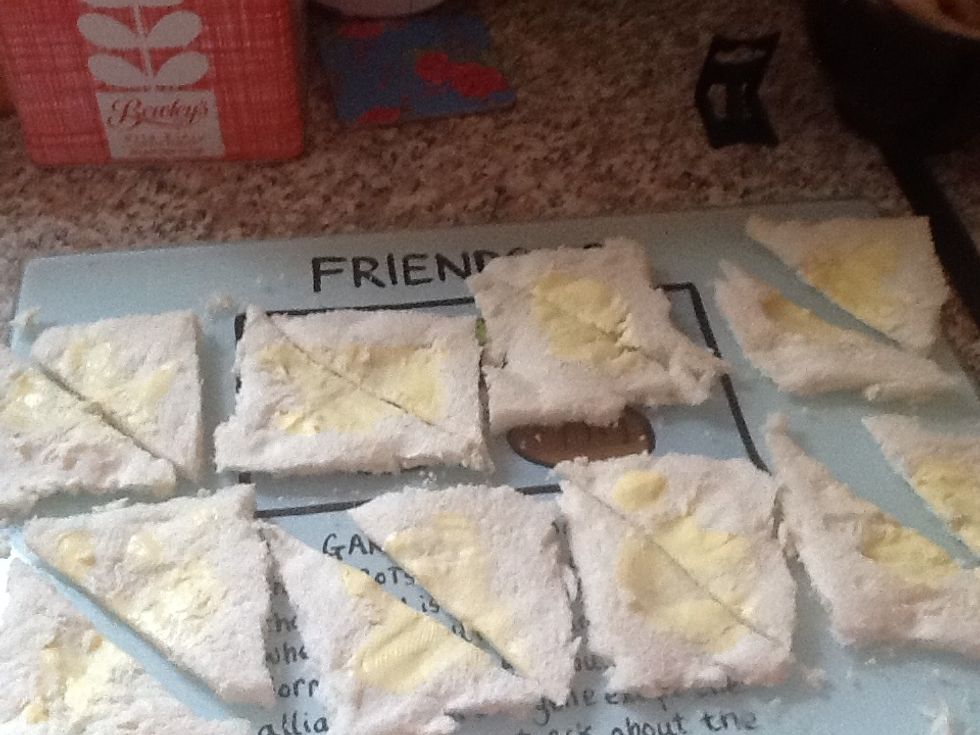 Then cut into triangles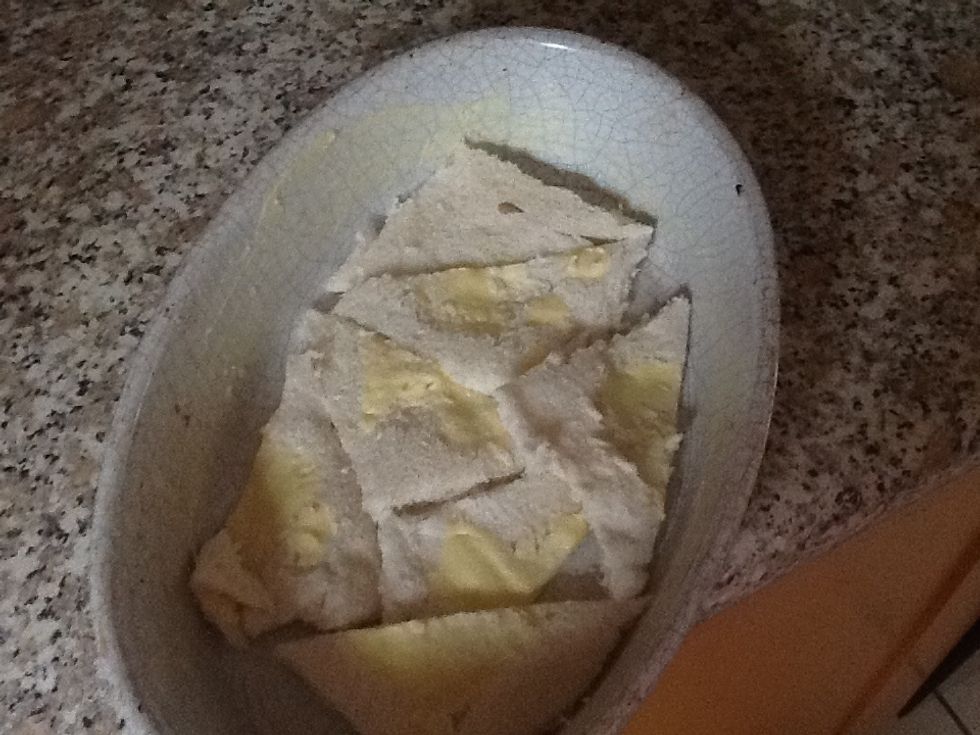 Grease an oven proof dish with butter the arrange 1 layer of the buttered bread on it,butter side down.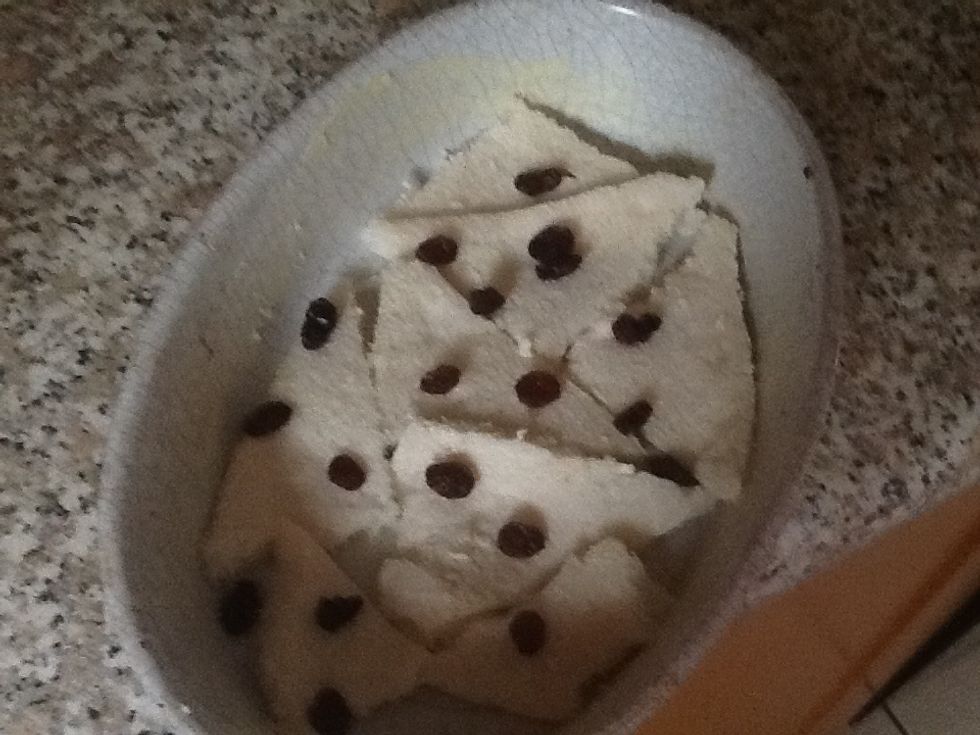 Then add sultanas/raisins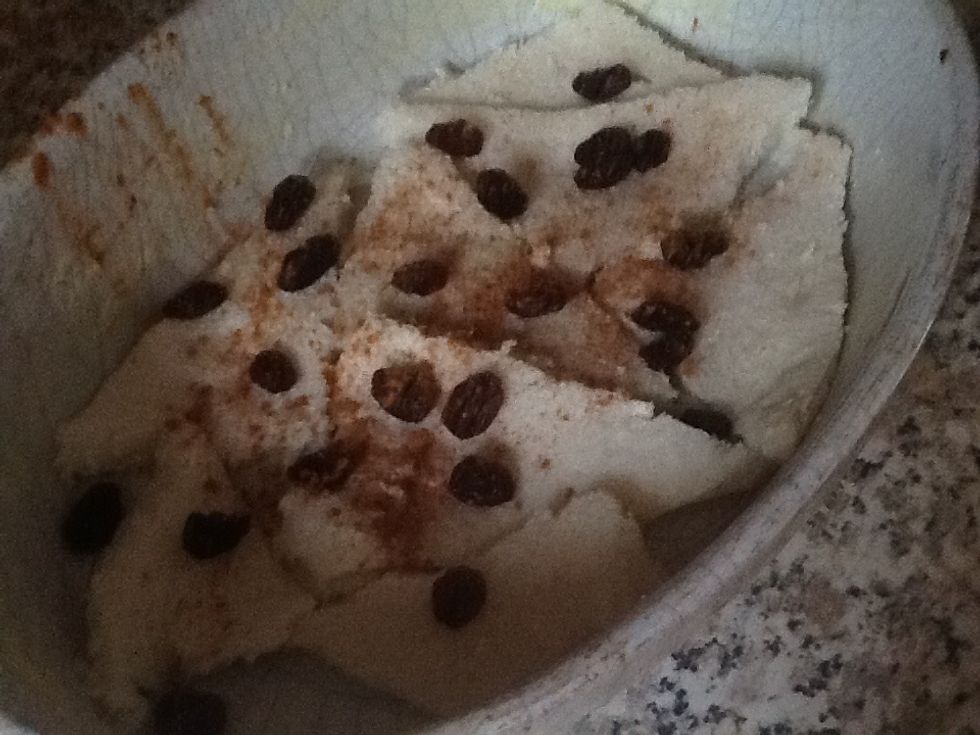 And some cinnamon/nutmeg
Repeat with another layer of bread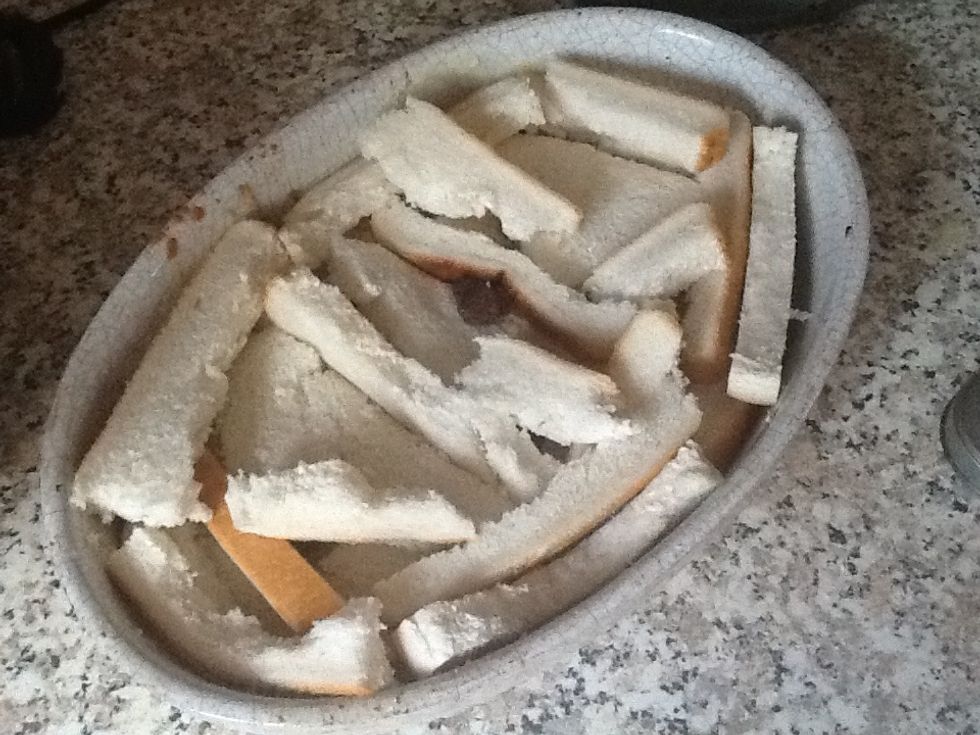 Add some of the crusts from the start too
Then add the raisins/spices
2 eggs 450ml milk ( 3/4 pint ) 50g sugar (2oz) For the custard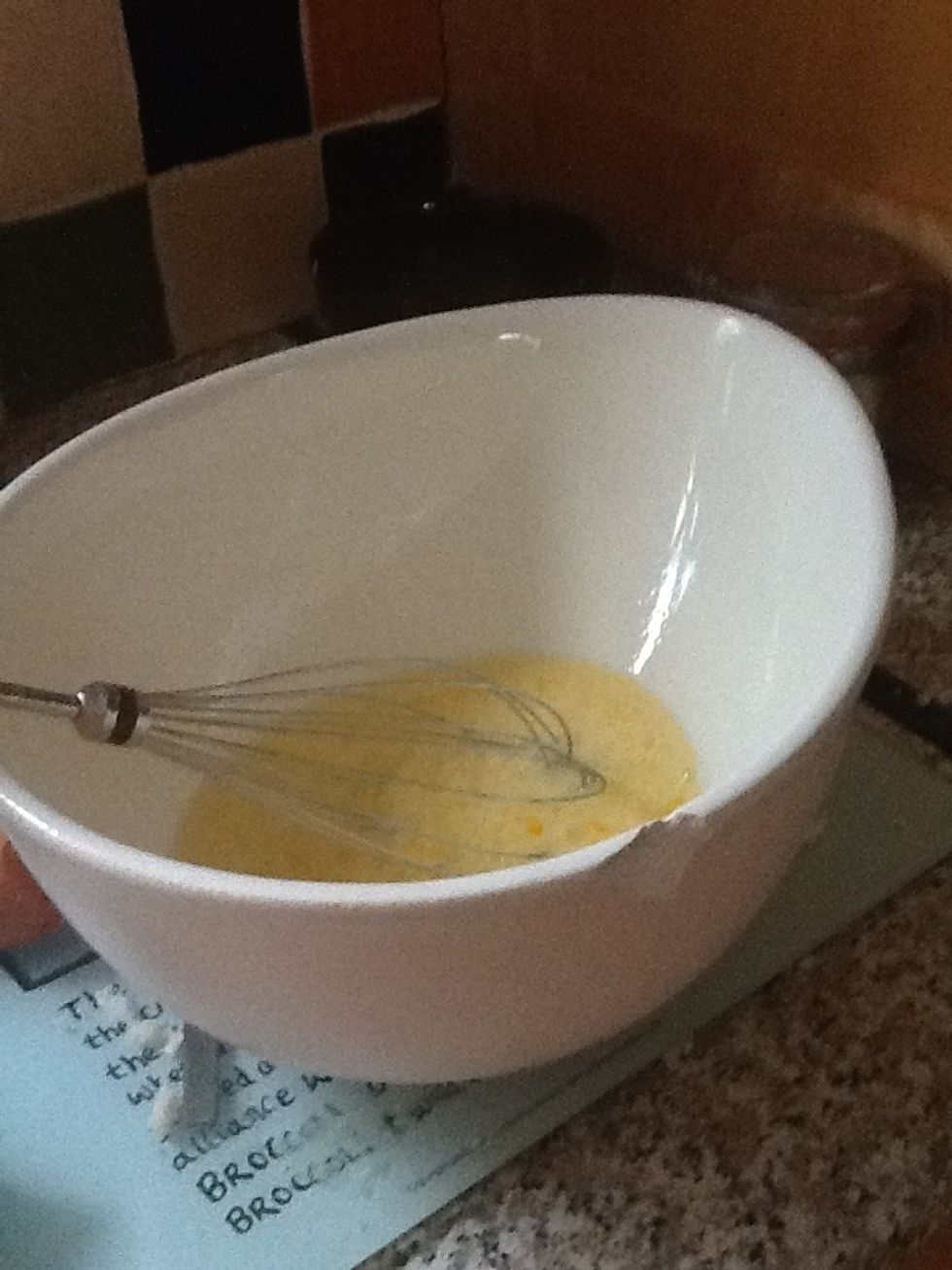 Beat
Leave sit for 30 mins then put into the oven at 180' degrees for 30 mins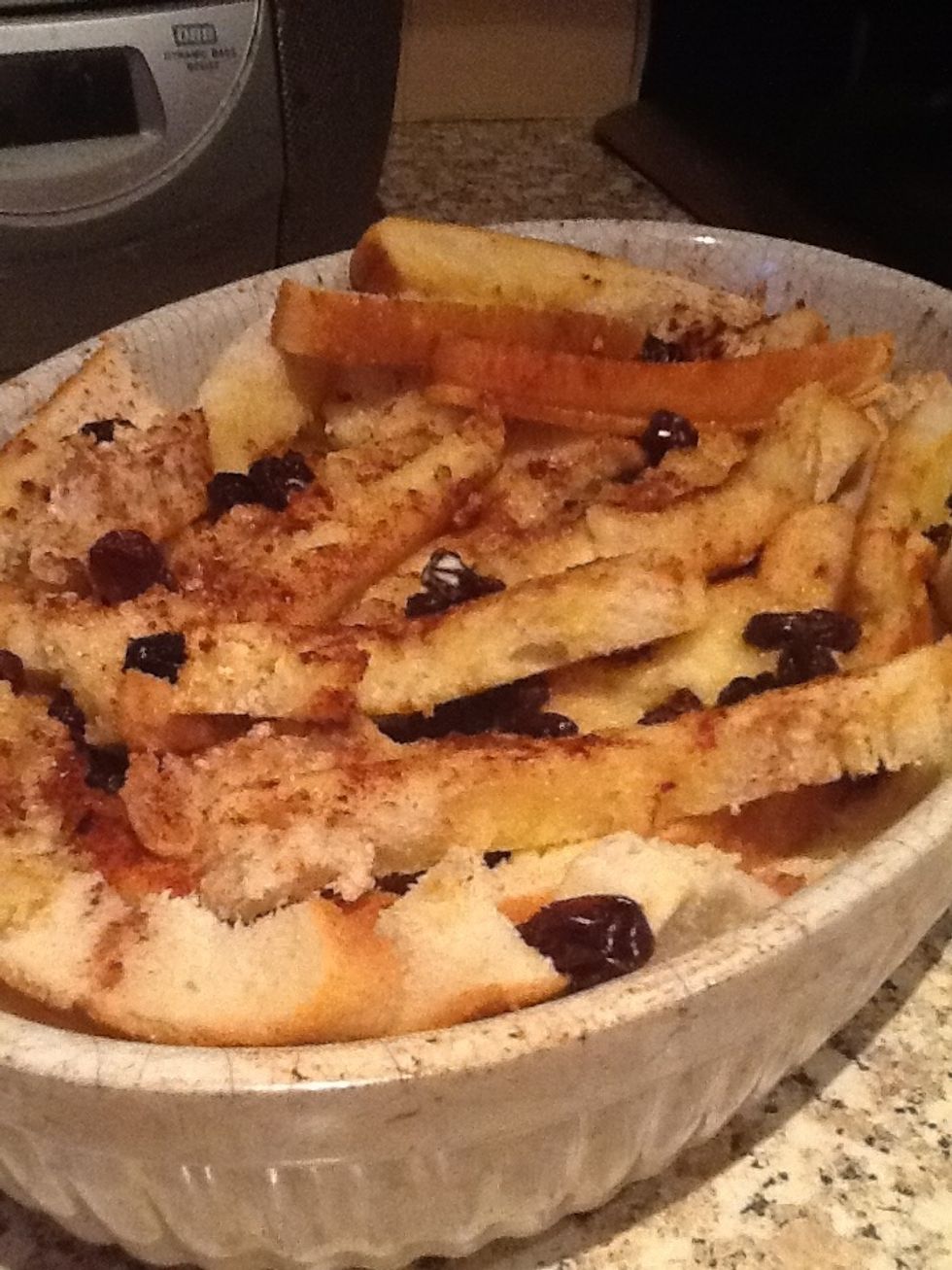 Take it out 15 mins in and pour some cream over then bck in the oven again
Finished !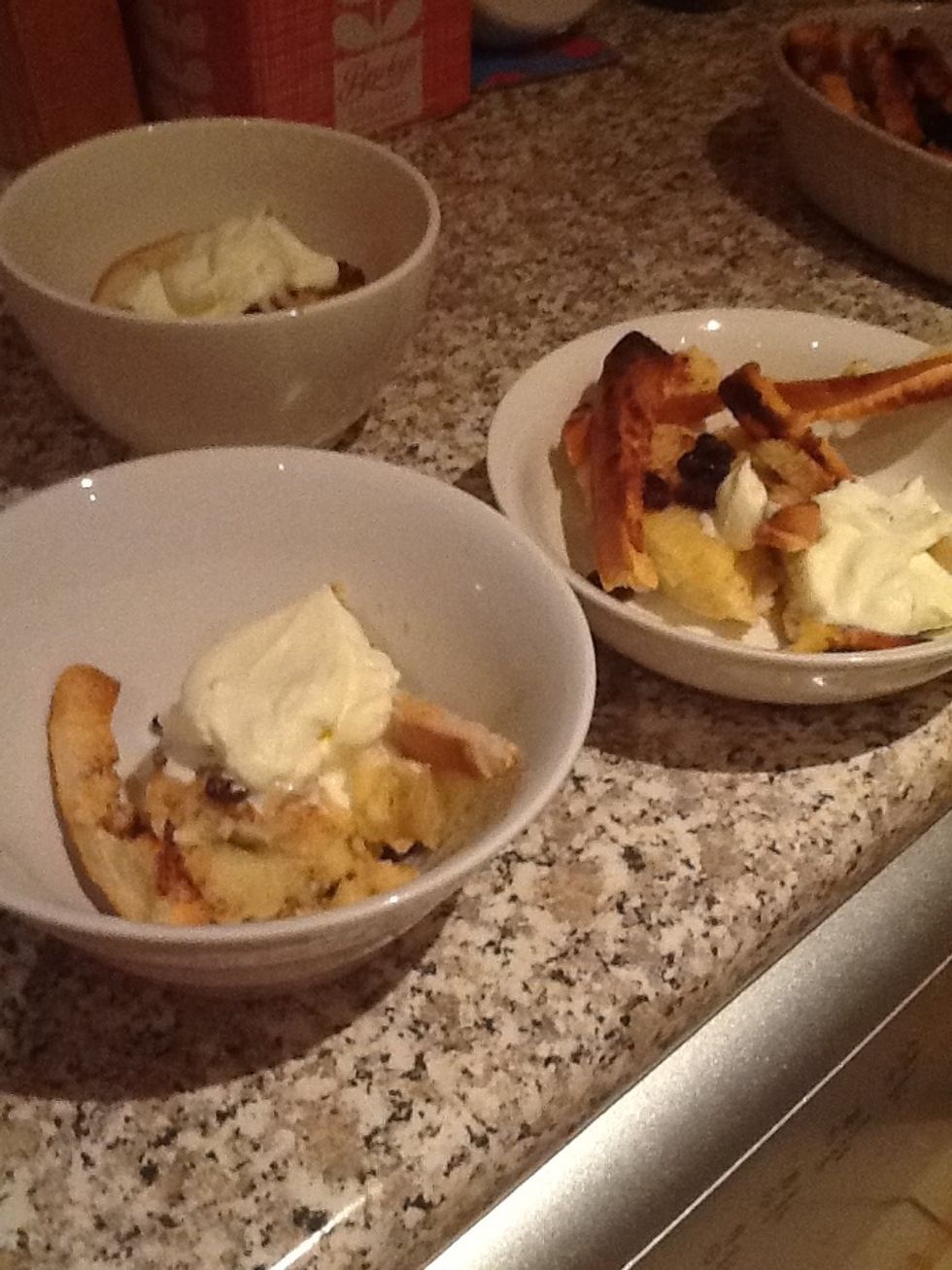 Serve with whipped cream and a smile :)
This was my 1st time making this and can I just say it is now my favourite desert! It is moist,crunchy and FULL of flavour! This is a traditional Irish desert so go on! Make it for st.patricks day!
The creator of this guide has not included ingredients