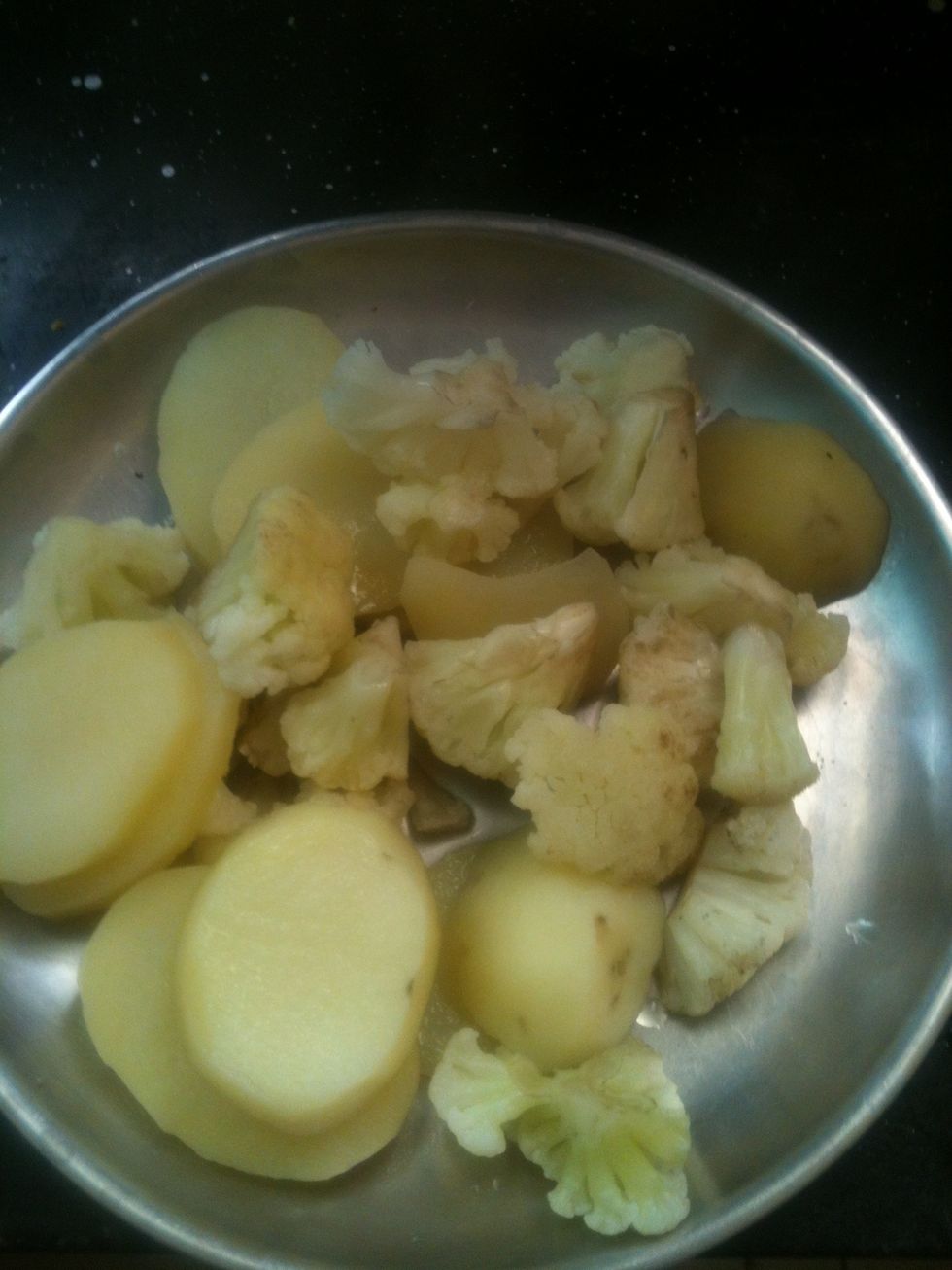 Boil the Potatoes and Cauliflower till soft. Cut the potatoes however you want to. I had precut cauliflower so what I did was to add the potatoes to the Cauliflower.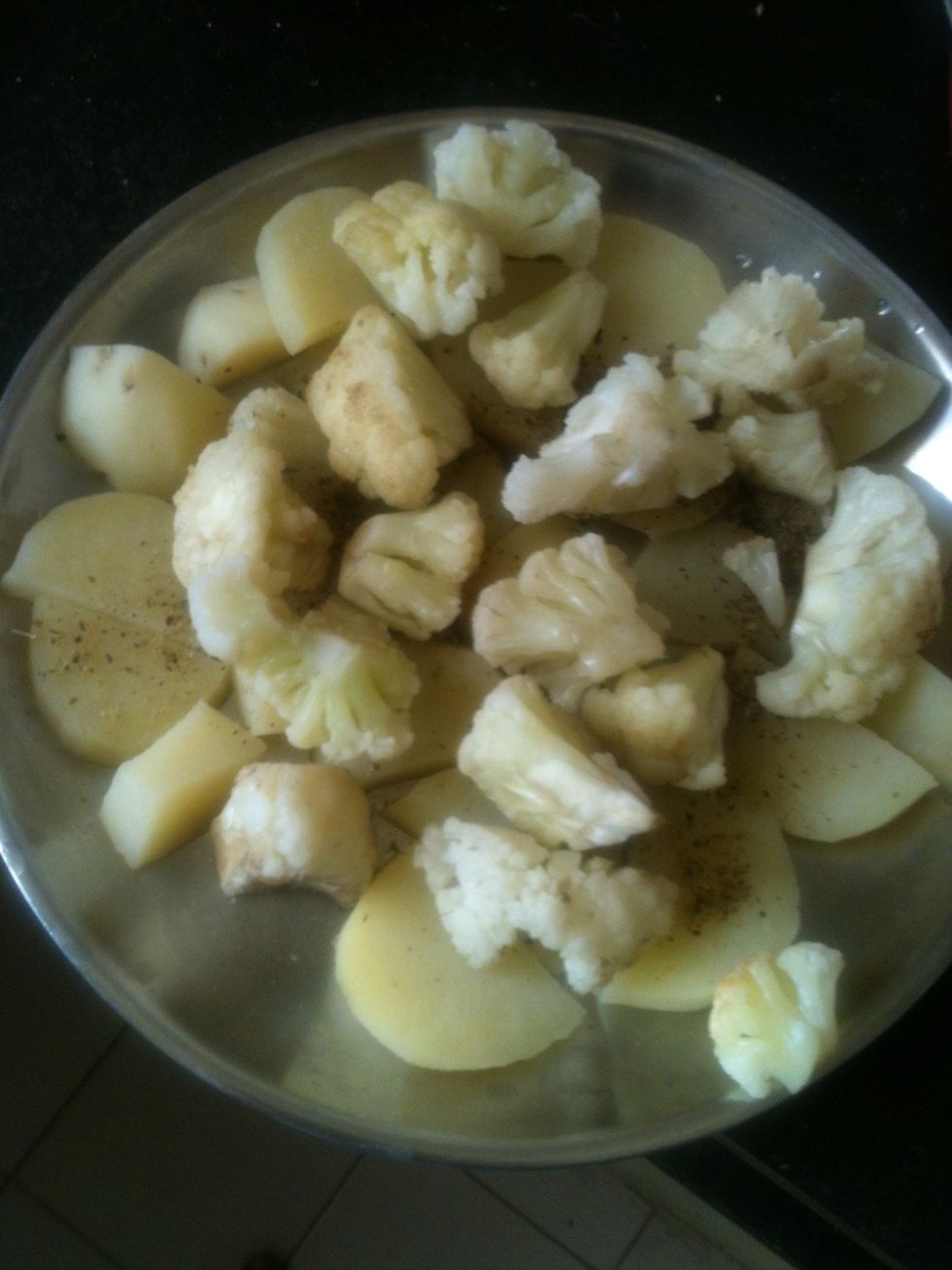 After boiling the veggies, place them together and season them.
You can cut up the bread however you want to. I like a circular Burger-shaped bread. And then you need to toast it.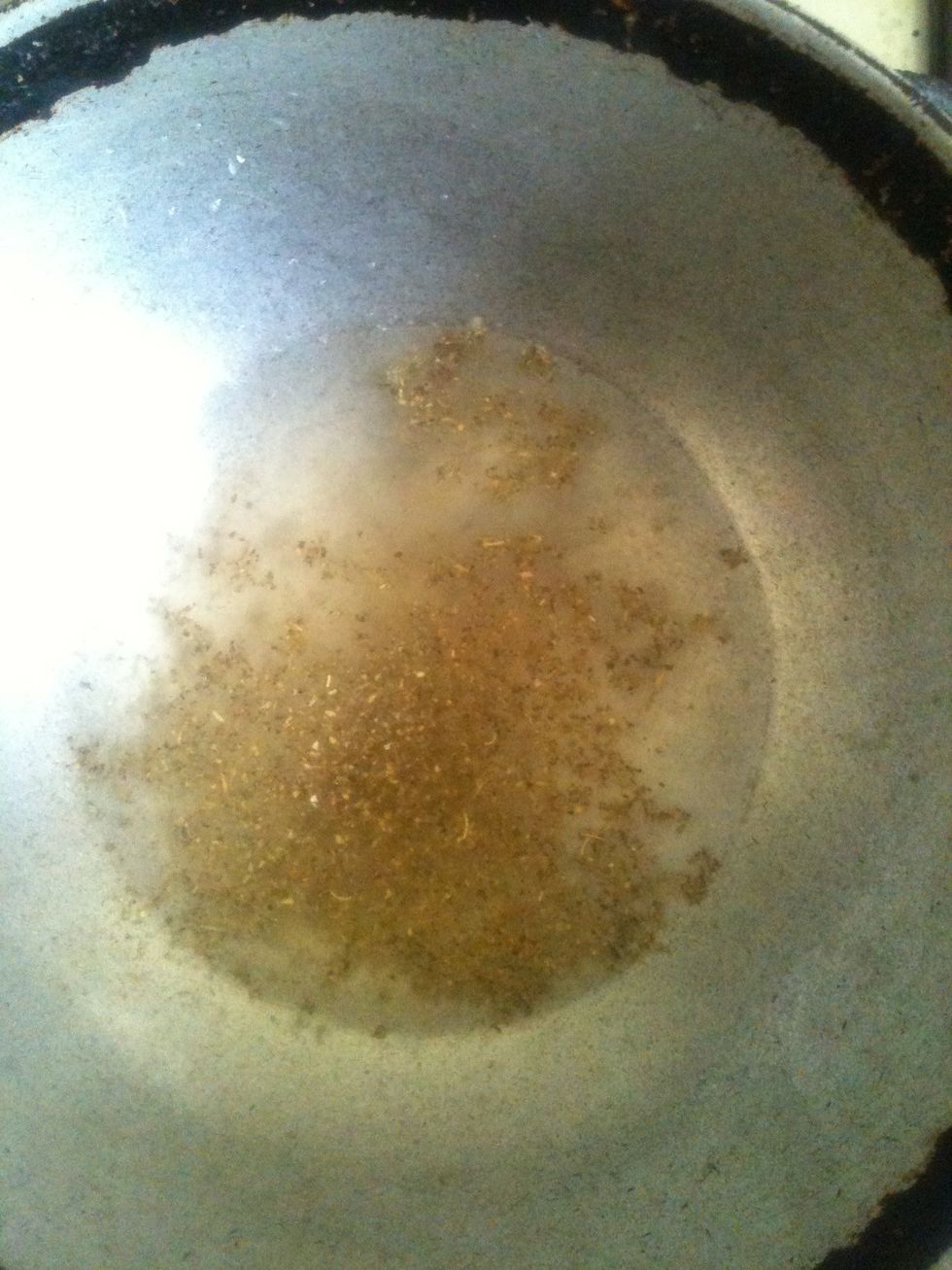 Pour the water used to boil the veggies in a sauce-pan and add some seasoning. I've added Oregano and some Pepper.
Now add the Ketchup to the broth and let it boil for about 5-10 minutes, till the water evaporates and you get the thick ketchup.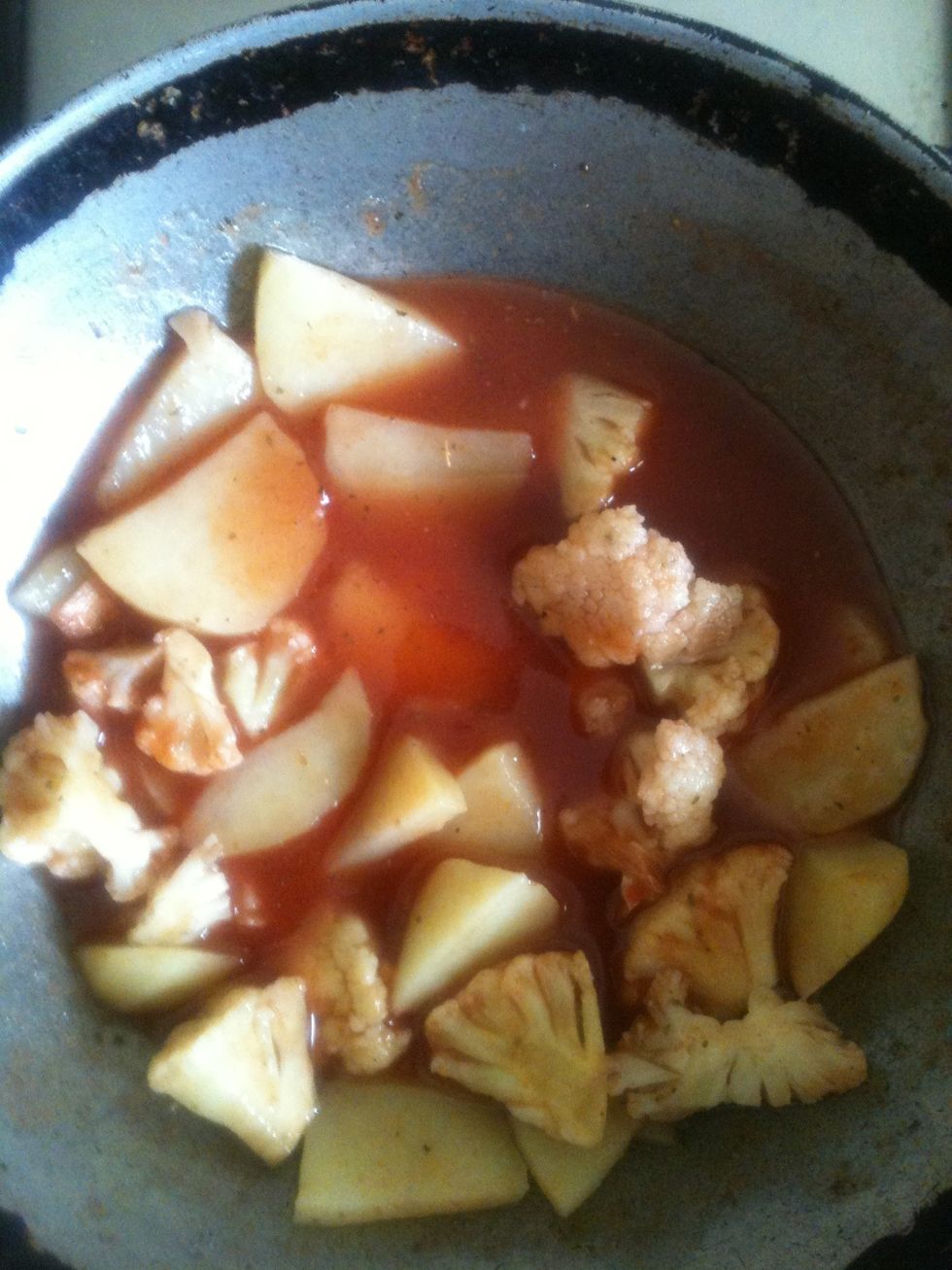 Now add the boiled veggies to the broth with some more ketchup and let it aside for it to soak up the flavor from the broth.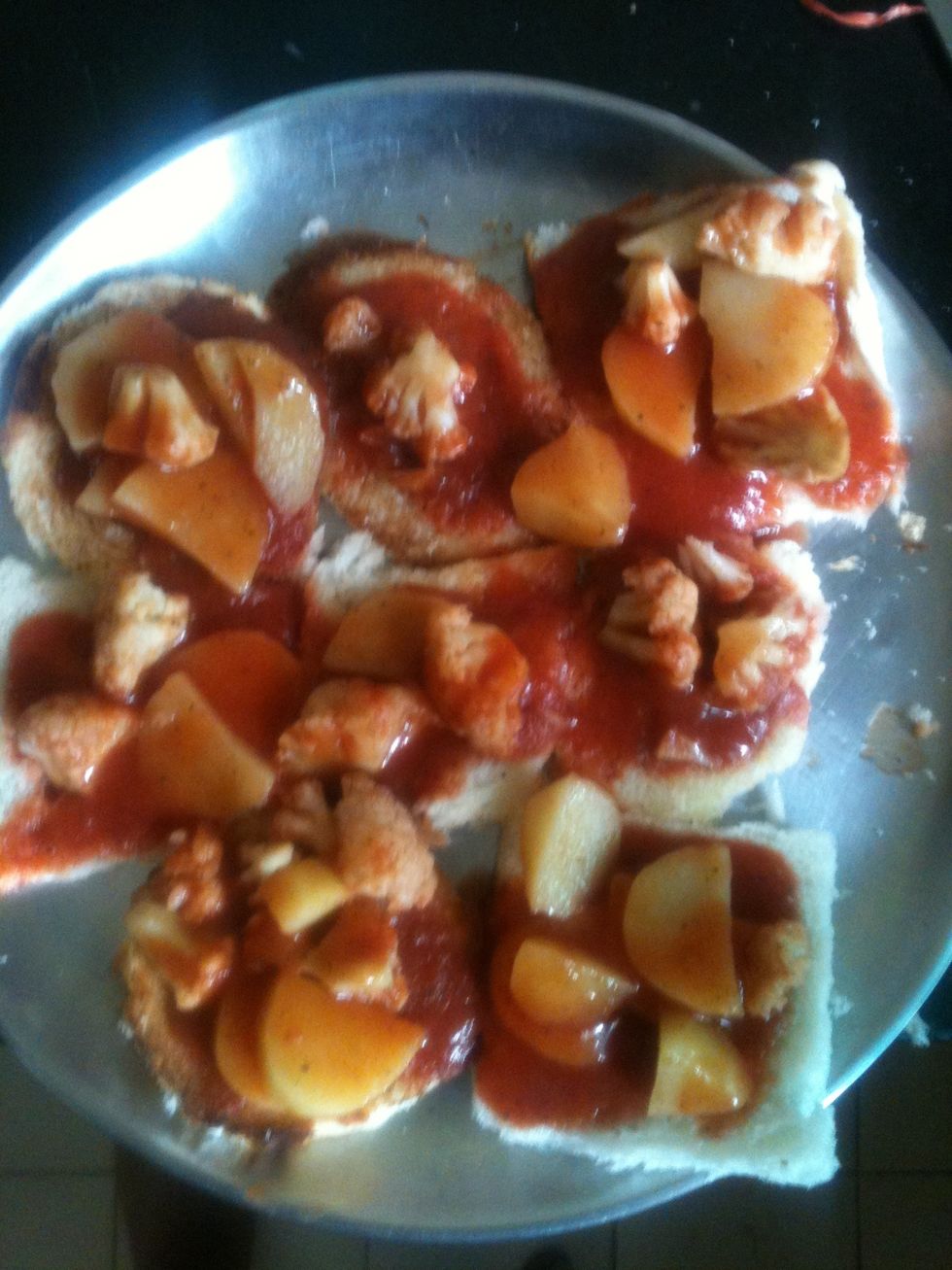 Now apply the veggies with the sauce over 6-10 slices of Toasted Bread. You can also add Cheese Spread over the toast and then add the sauce. Voilà! Here's the Bread with Veggies!
Like and Follow please! :)
Bread
1.0c Potato
Cauliflower
Onions
Ketchup
Salt
Pepper