How to make braised rabbit stew with spring vegetables
Rabbit is a delicious spring time meat that pairs great with seasonal vegetables. The dish is pretty easy to prepare and like anything, the fresher the ingredients, the better tasting it will be.
462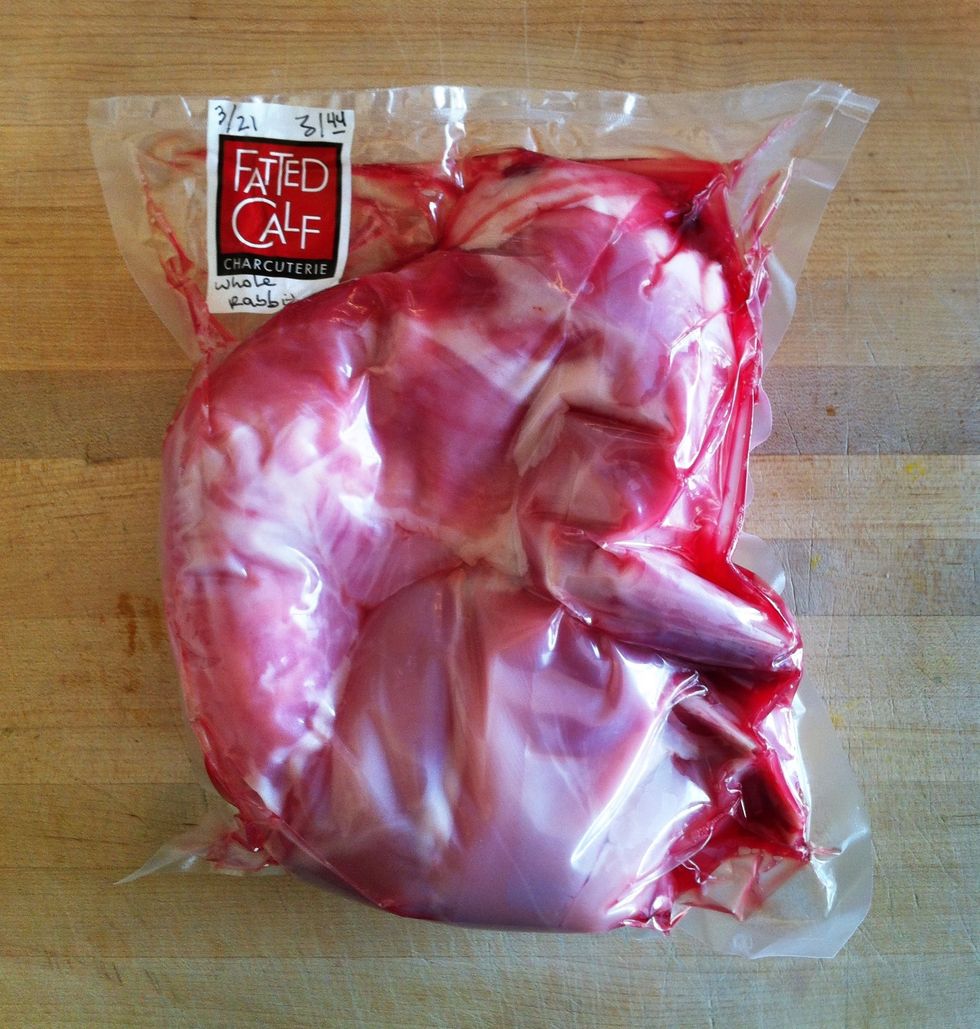 Prepare rabbit by roughly cutting it into quarters then generously season with salt, pepper and cumin and set aside. If your rabbit came with the giblets, reserve those to blend with the stock later.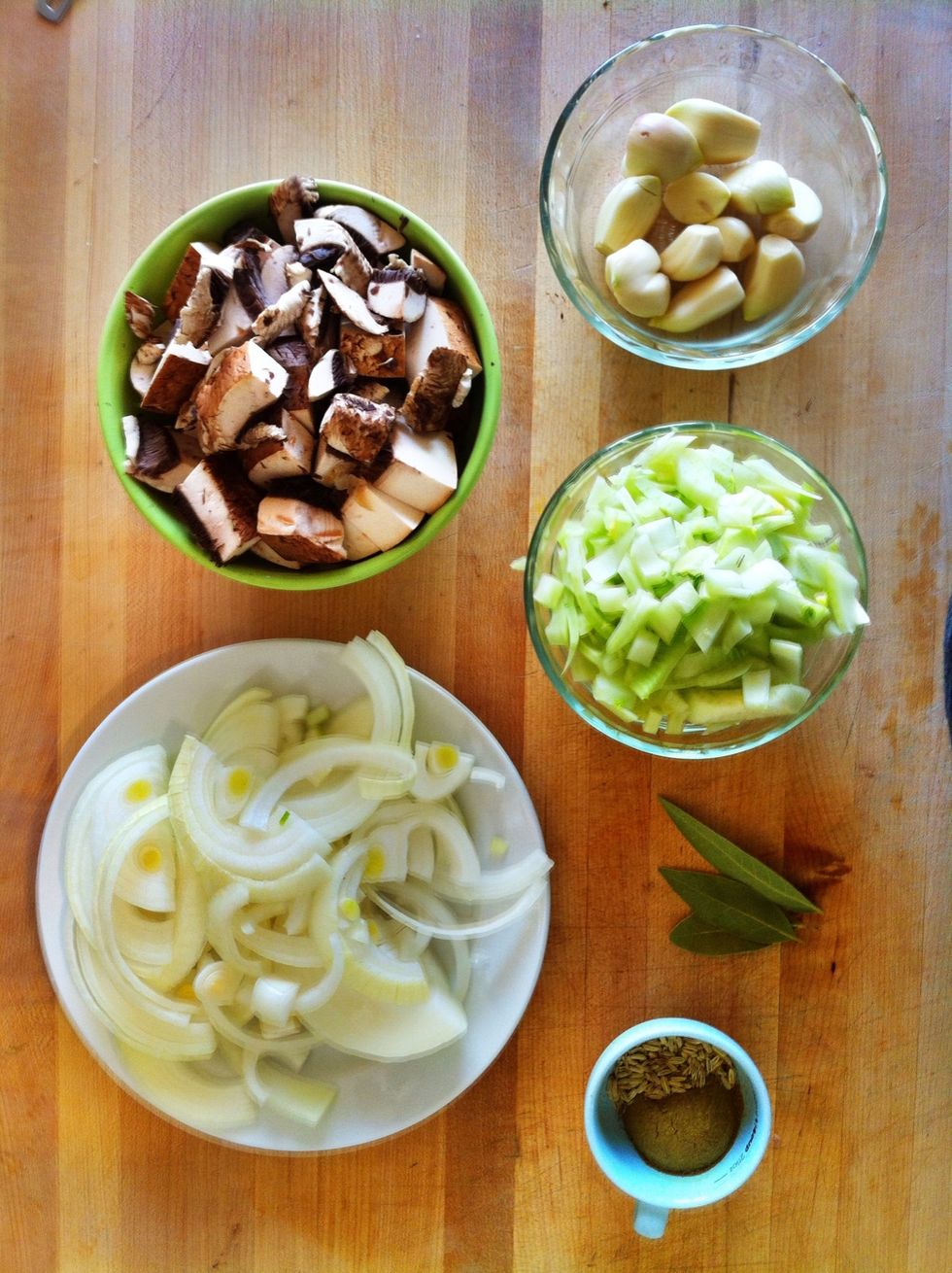 Prepare vegetables by cutting onion in half then into crescents. Remove stems from fennel then chop bulb into cubes. Cut mushrooms into large pieces. Peel garlic and soak dried Porcini in hot water.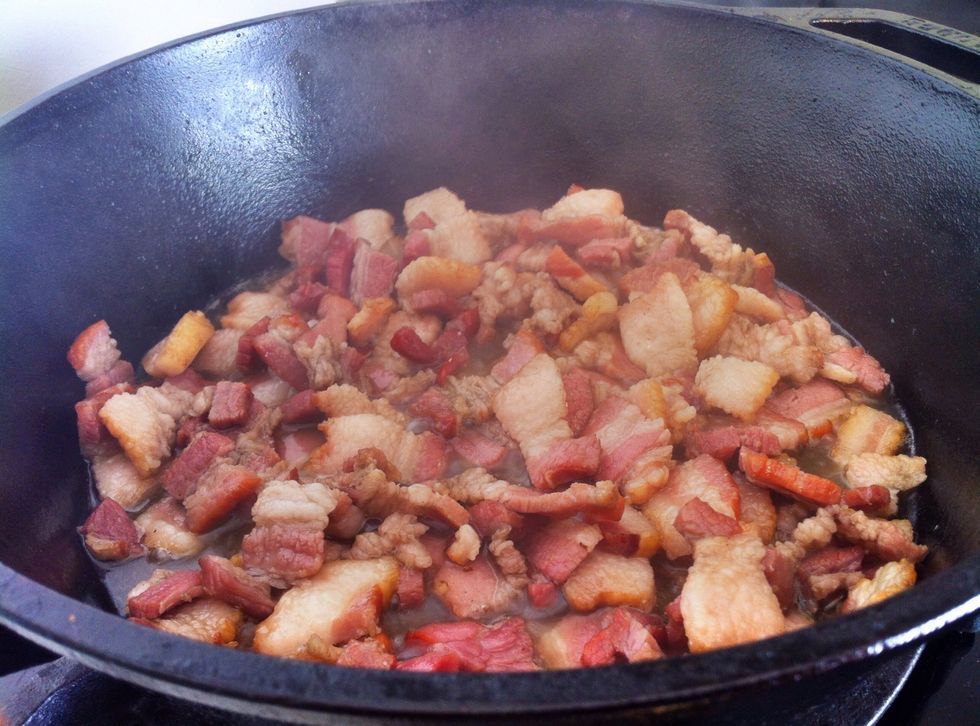 In a large heavy bottomed pot or Dutch oven, heat olive oil on medium flame then add cubed bacon. Cook bacon until crispy and remove, pouring off a good amount of the rendered fat left in the pot.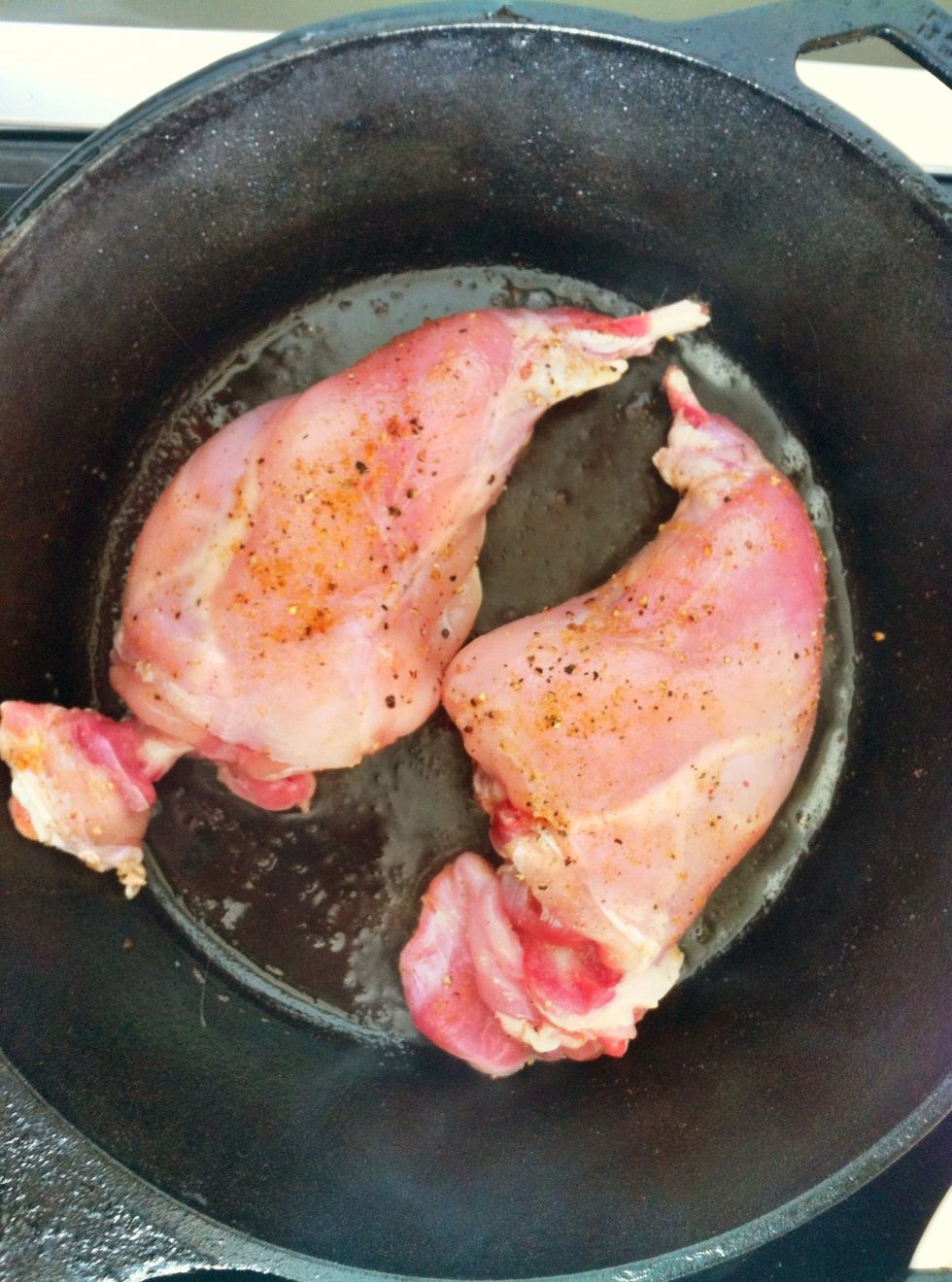 Increase flame to high heat, then in small batches, brown quartered rabbit until all pieces are evenly colored then set aside with the bacon.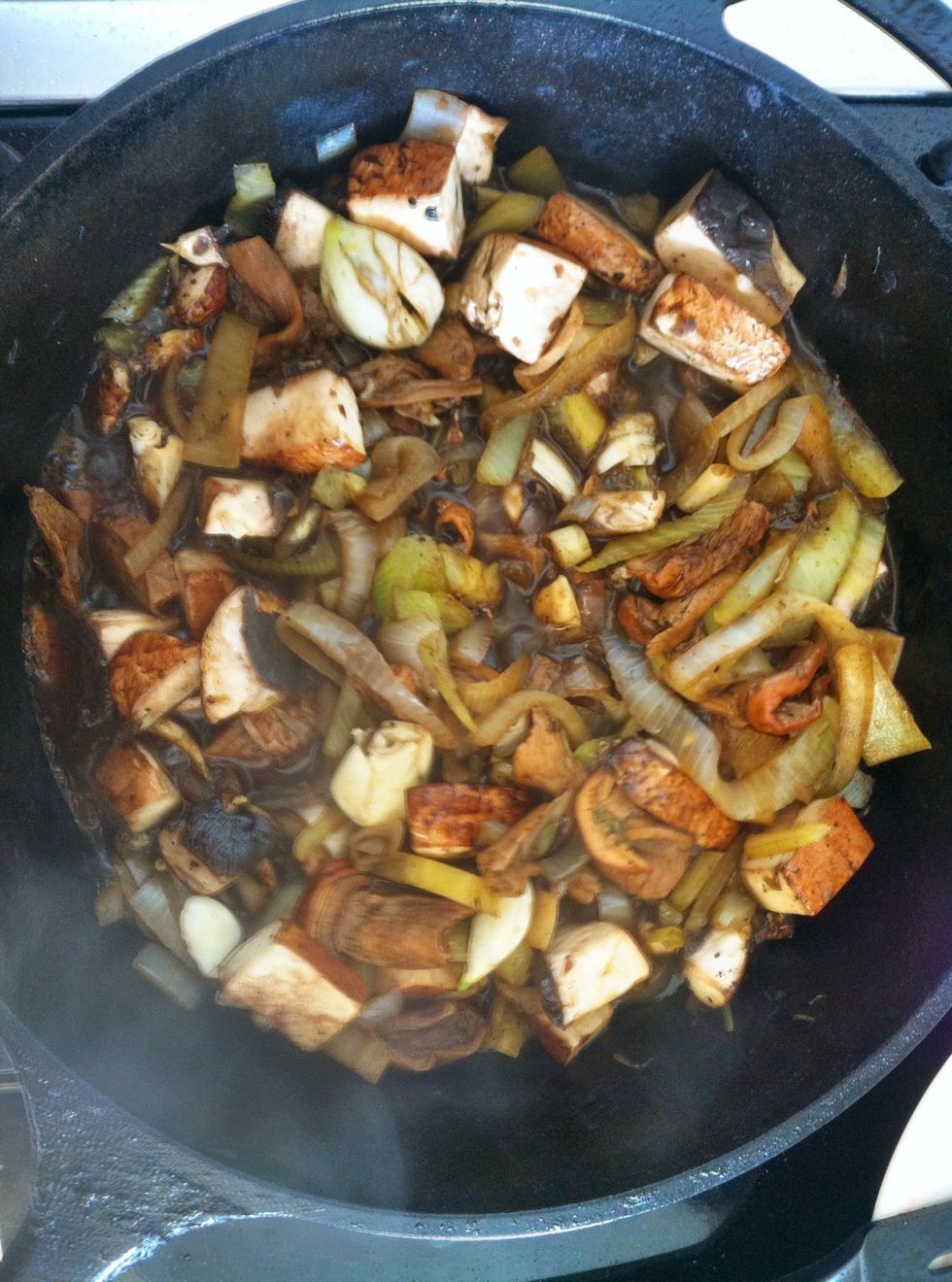 Reduce heat to medium, then combine onions, fennel and dried Porcini with soaking water in the pot. Sauté until onion is translucent then add fresh mushroom, garlic and brandy. Cook for 5 minutes.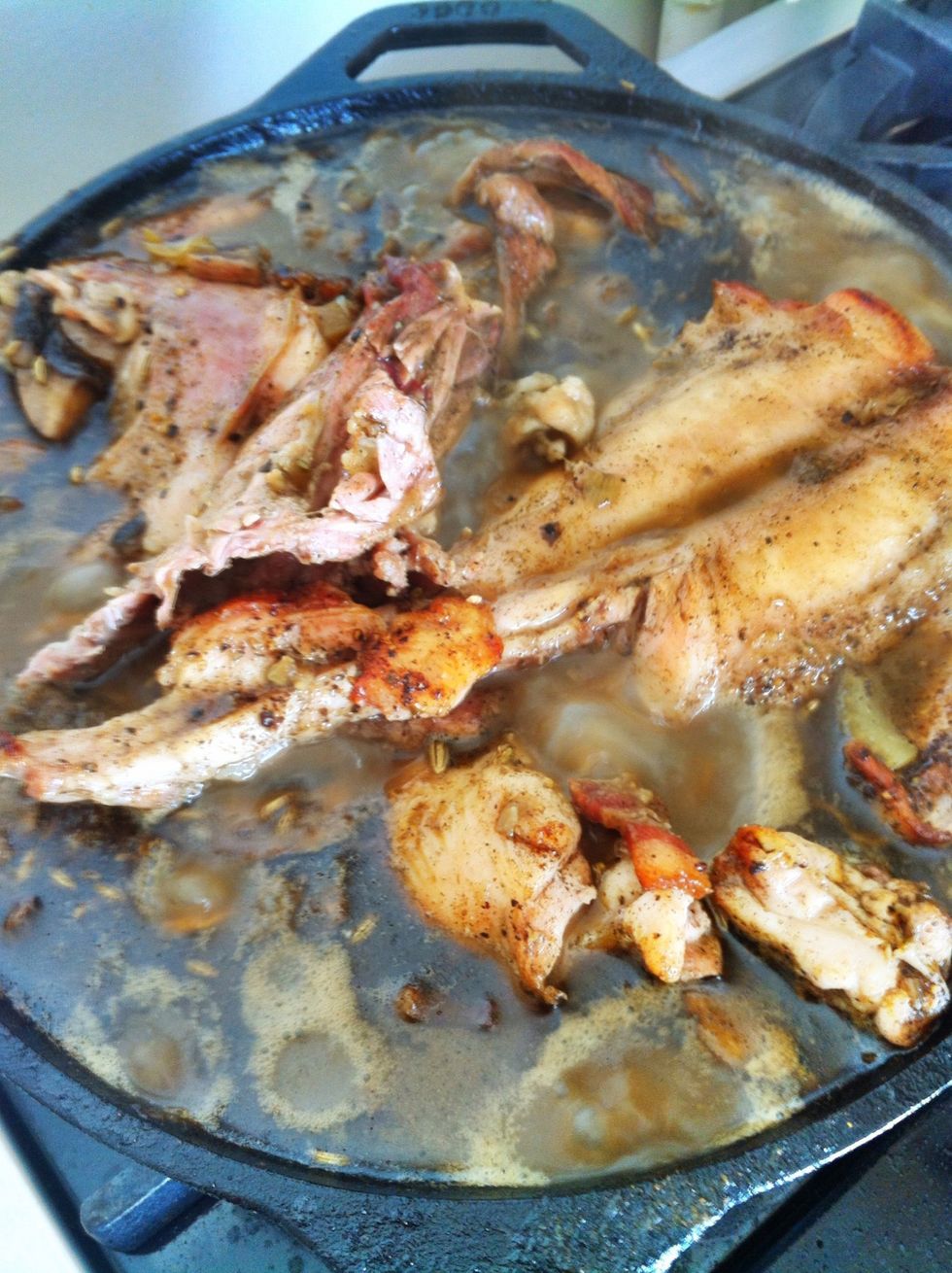 Add the rabbit pieces and bacon back to the pot along with the dried oregano, fennel seeds and bay leaves. Pour in wine and bring to a boil for around 30 min, reducing the total liquid to about half.
When wine has reduced, slowly add in stock, just submerging the rabbit pieces, then simmer for at least 1 hour. If your rabbit came with giblets, blend them with a little stock and pour in as well.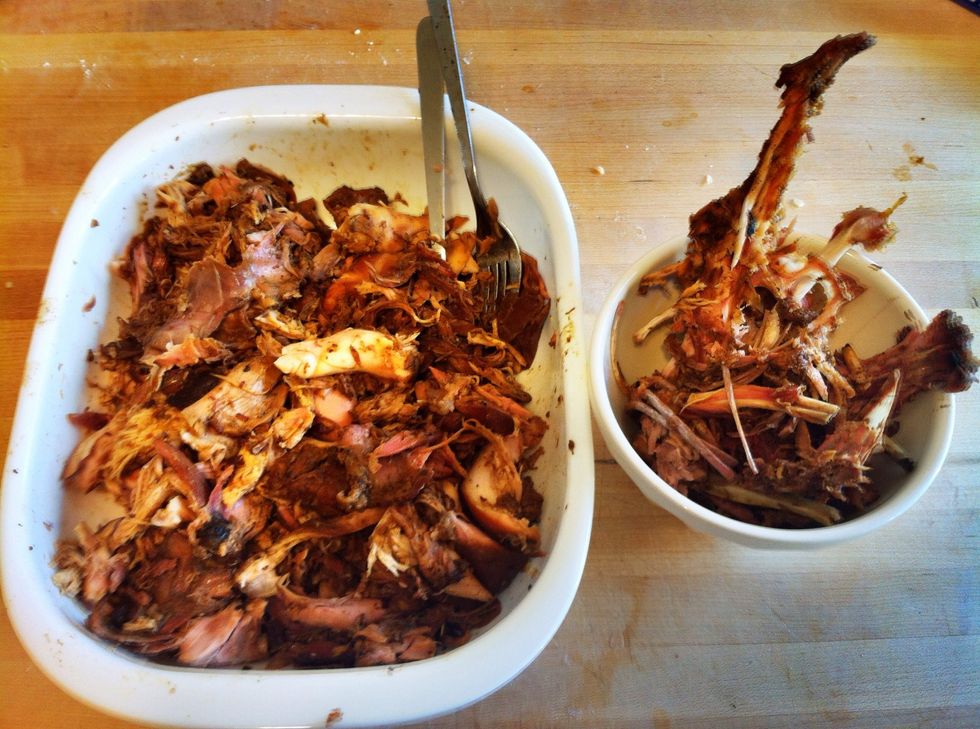 After an hour, use tongs to carefully pull out rabbit pieces and place them in a large bowl. Then with two forks, separate the meat from the bones and return to the pot to simmer at a very low heat.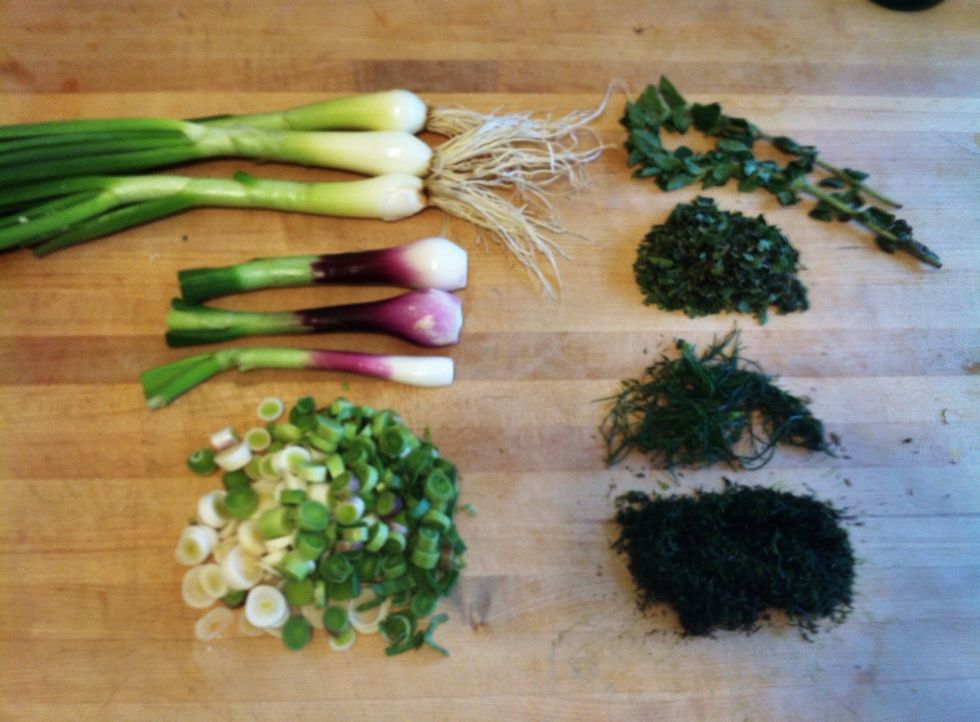 Prepare spring onions, green garlic, fresh oregano and fennel fronds, then stir in 5 min before serving. Be sure to not overcook garlic and onion, they should be bright green and still have crunch.
Serve hot with your favorite bread and garnish with an oregano sprig. This pairs great with a nice Cabernet Sauvignon. Total prep time: 40 min Total cook time: 3 hours
3.0lb Fresh Rabbit
1/4lb Thick-cut Bacon
3.0Tbsp Olive oil
1.0 Onion halved and sliced
1.0 Head of Garlic, cloves peeled
1.0 Whole Fennel bulb, stems reserved
1/2c Dried Porcini mushrooms
1/2lb Assorted fresh mushrooms
3.0 Bay leaves
1.0Tbsp Dried oregano
1.0tsp Fennel seed
1/4c Brandy
2.0c Full-bodied White Wine
3.0c Stock
5.0 Green garlic shoots
5.0c Spring onions
2.0Tbsp Fresh oregano
2.0tsp Ground Cumin
Salt and Pepper to taste