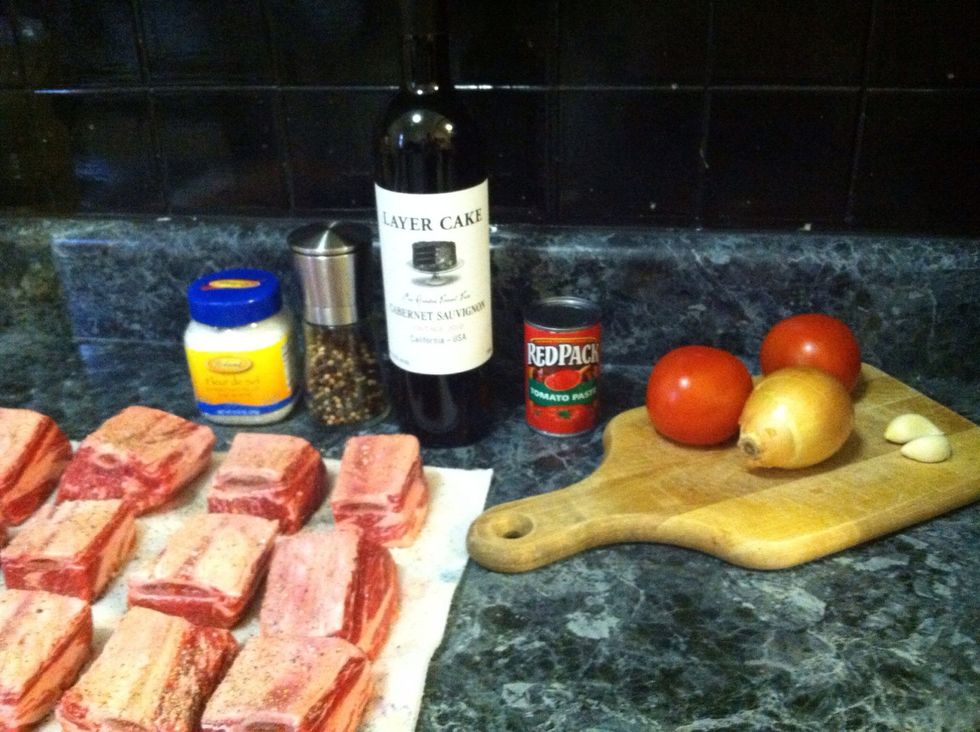 It's always best to assemble all of your ingredients before you start cooking.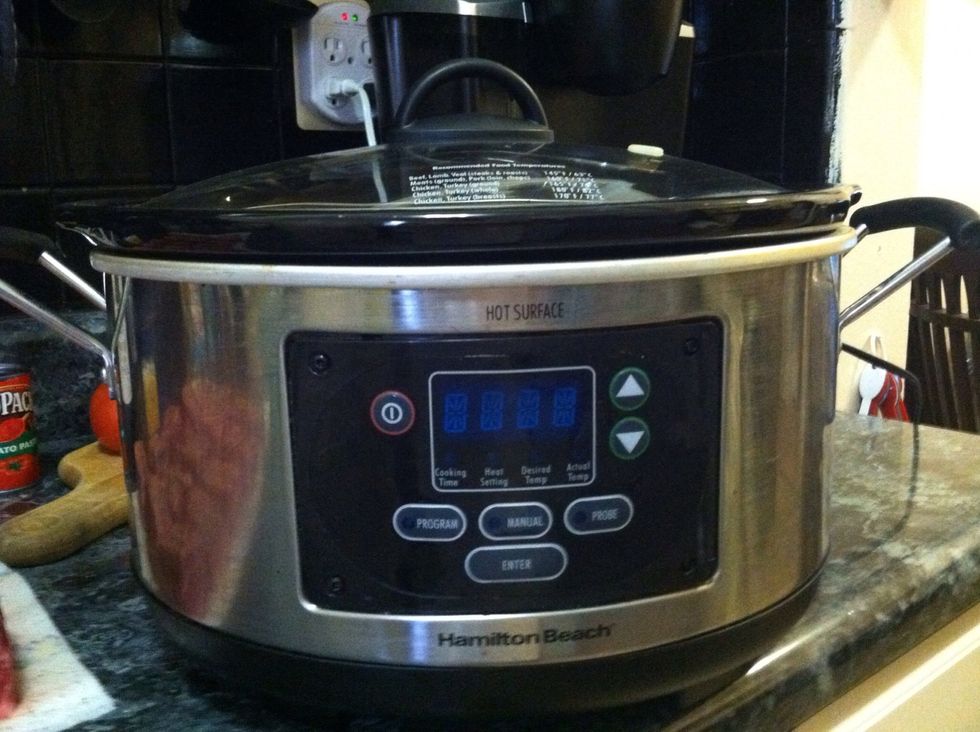 You will need a crock pot for this recipe.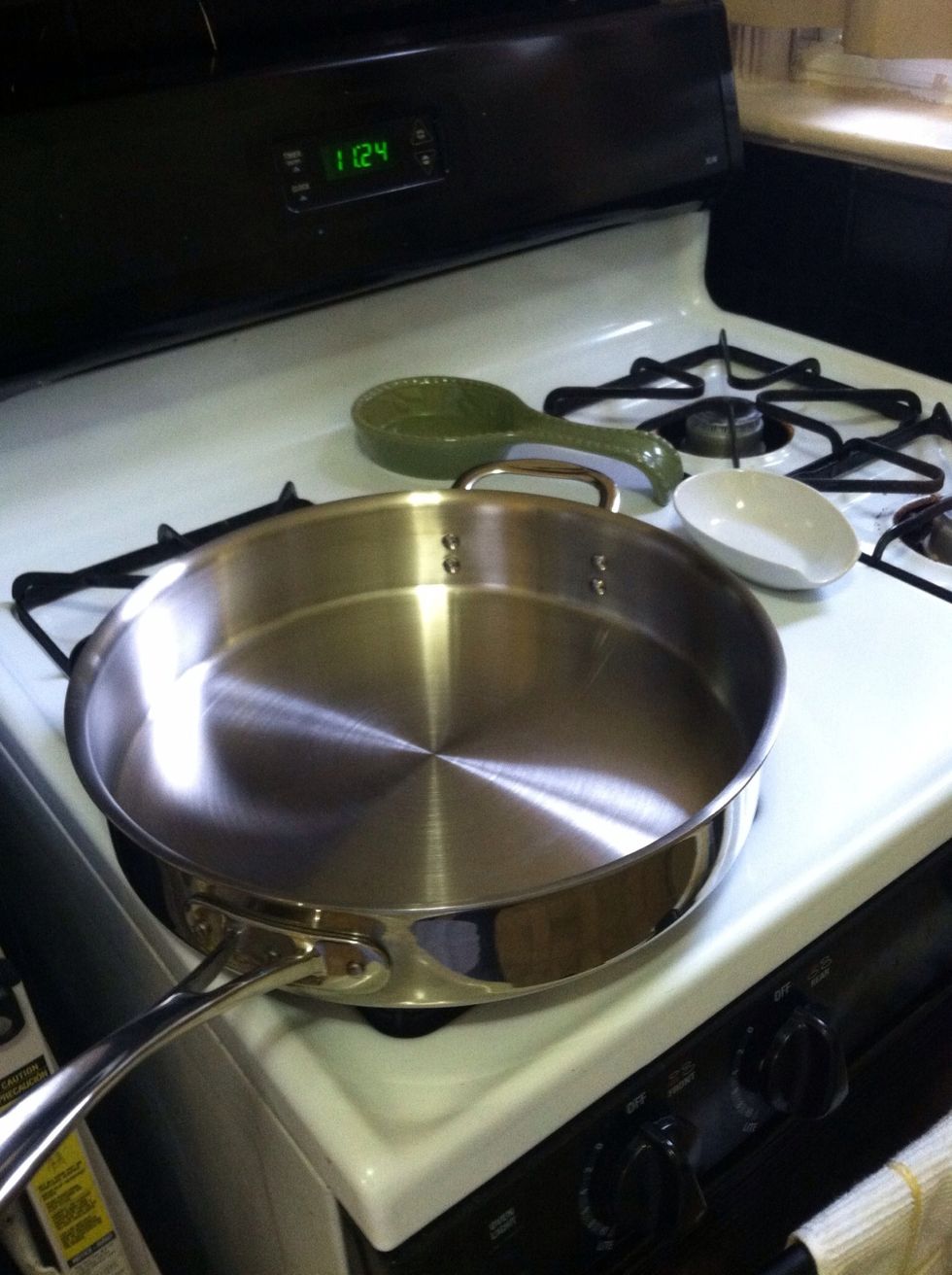 And you'll also need a large skillet.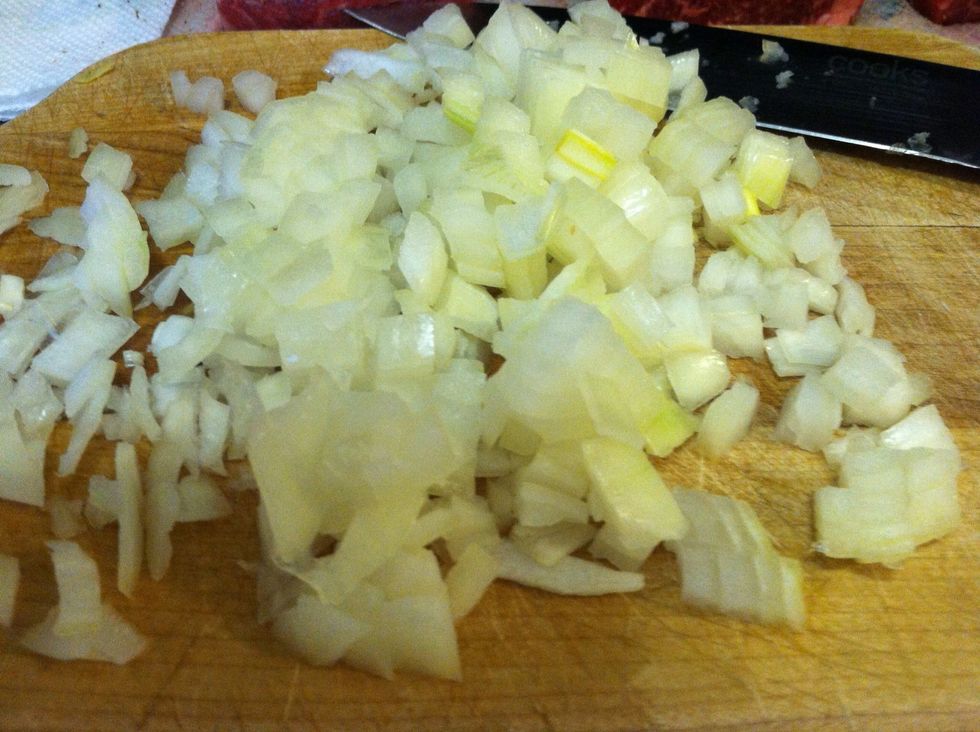 First, chop your onion.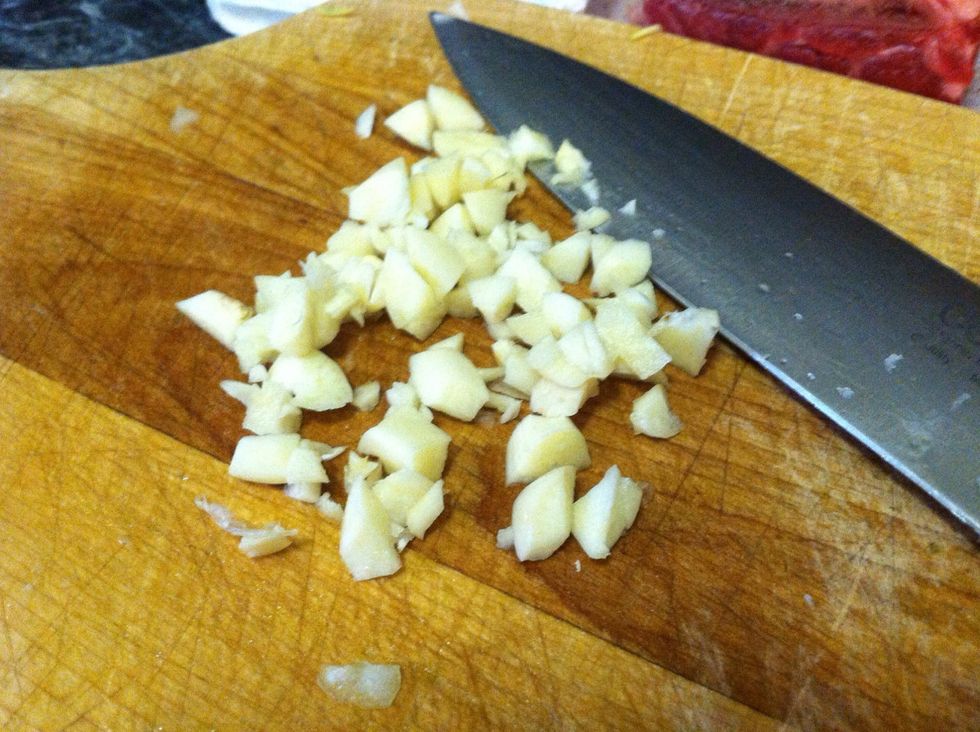 And then chop your garlic.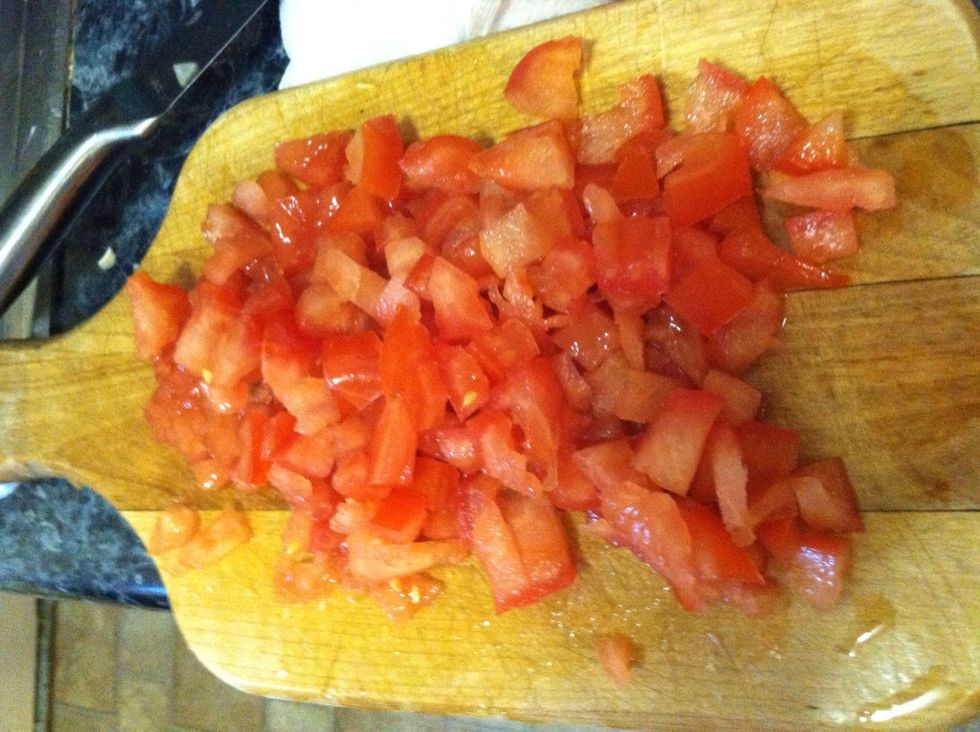 Next, seed and chop your tomatoes.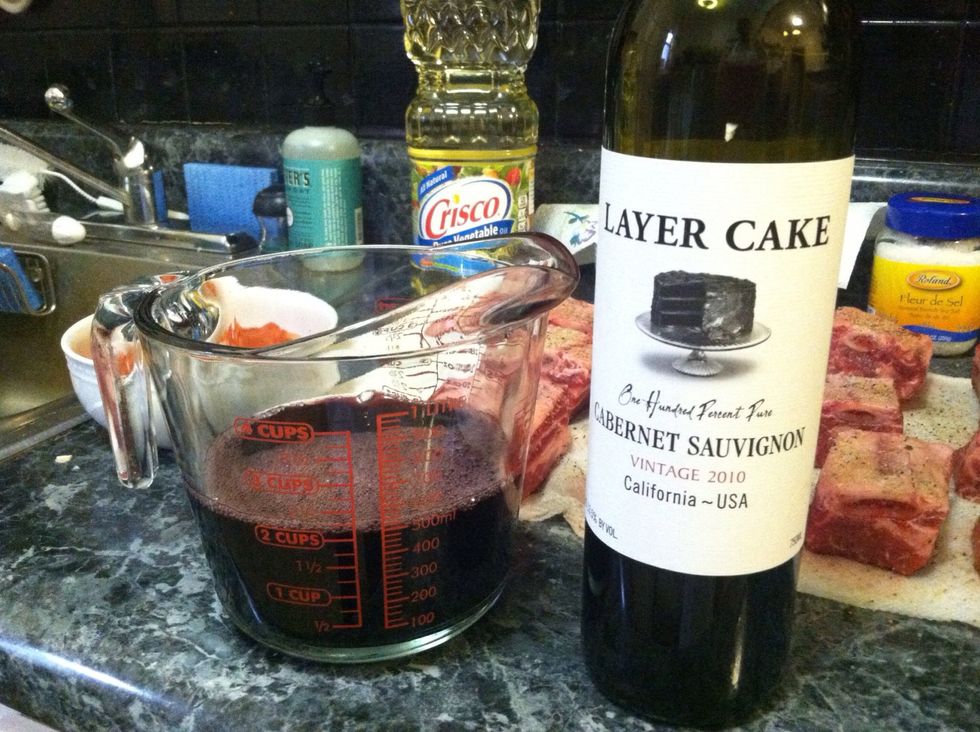 You'll need 2 cups of good wine. The recipe calls for chianti, but I used a Carbernet Sauvignon that I had on hand, and it was great!
Heat up your skillet with the vegetable oil.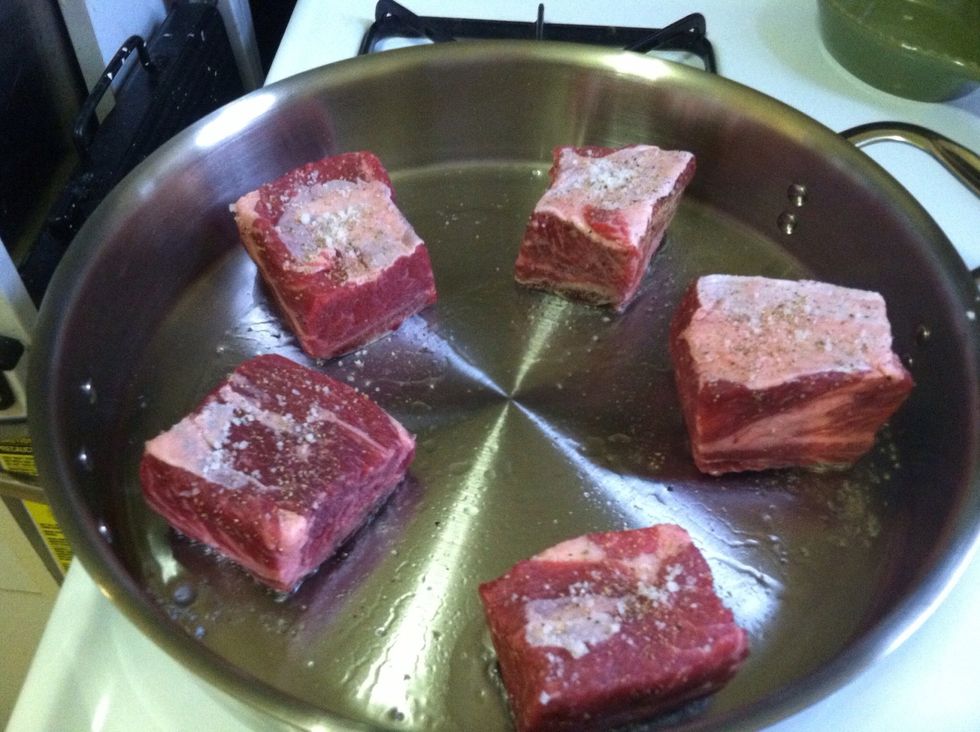 Then pan sear your short ribs on all sides. Work in batches, so you don't overcrowd the pan.
Cook until the ribs have a nice dark brown color.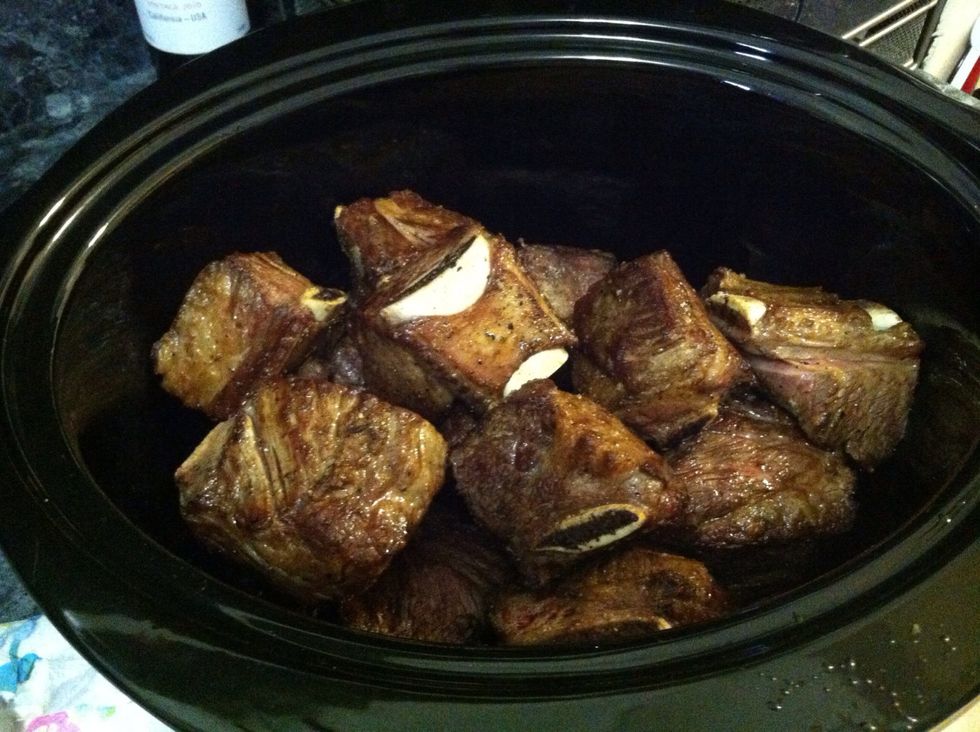 As you remove the ribs from the skillet, add them to your crock pot.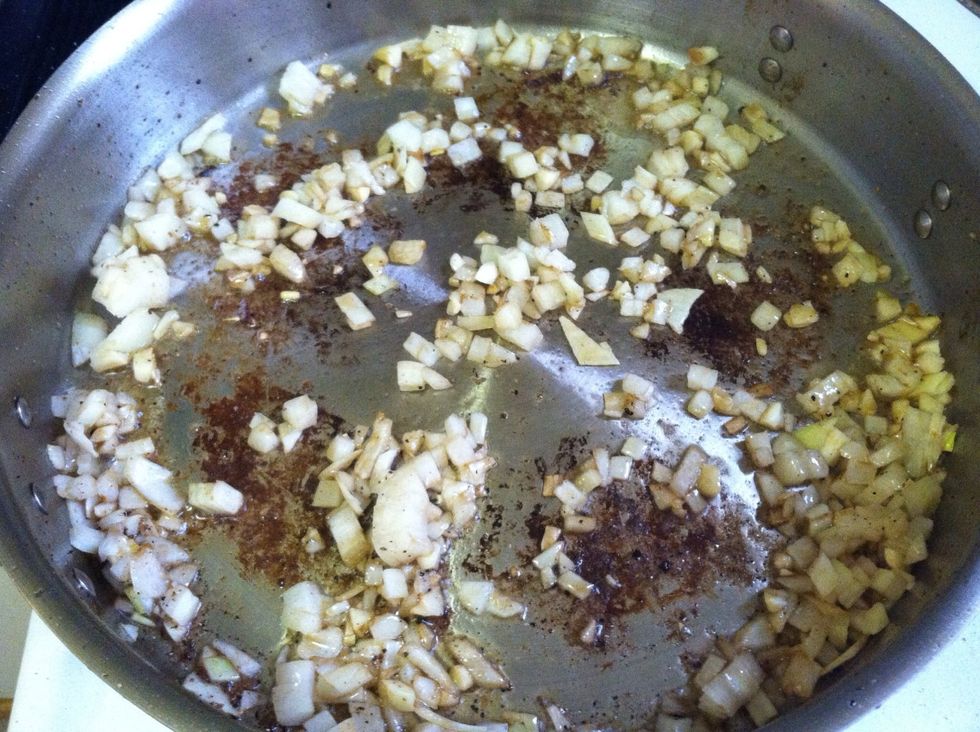 After you have removed all the ribs from the pan, pour off all but about 1 tablespoon of fat from the pan. Next add your onion and garlic and sauté until softened.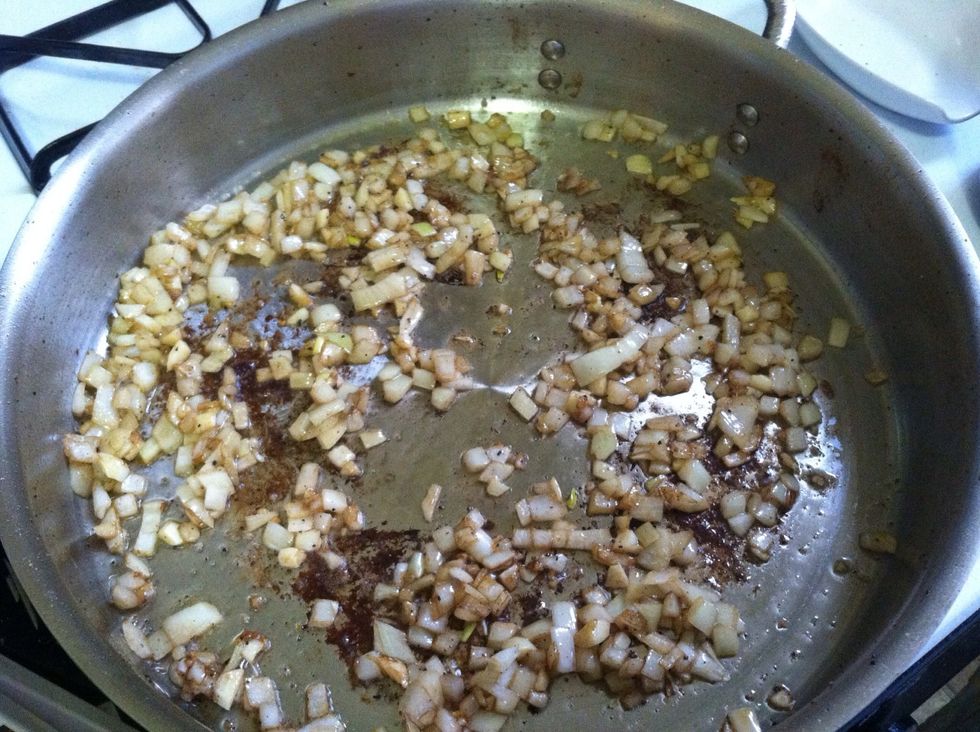 You'll want your onion and garlic to be softened, but be careful not to burn it. While sautéing, use a wooden spoon to scrape up all of the brown bits from the pan.
Then add the wine and tomatoes, and bring to a boil.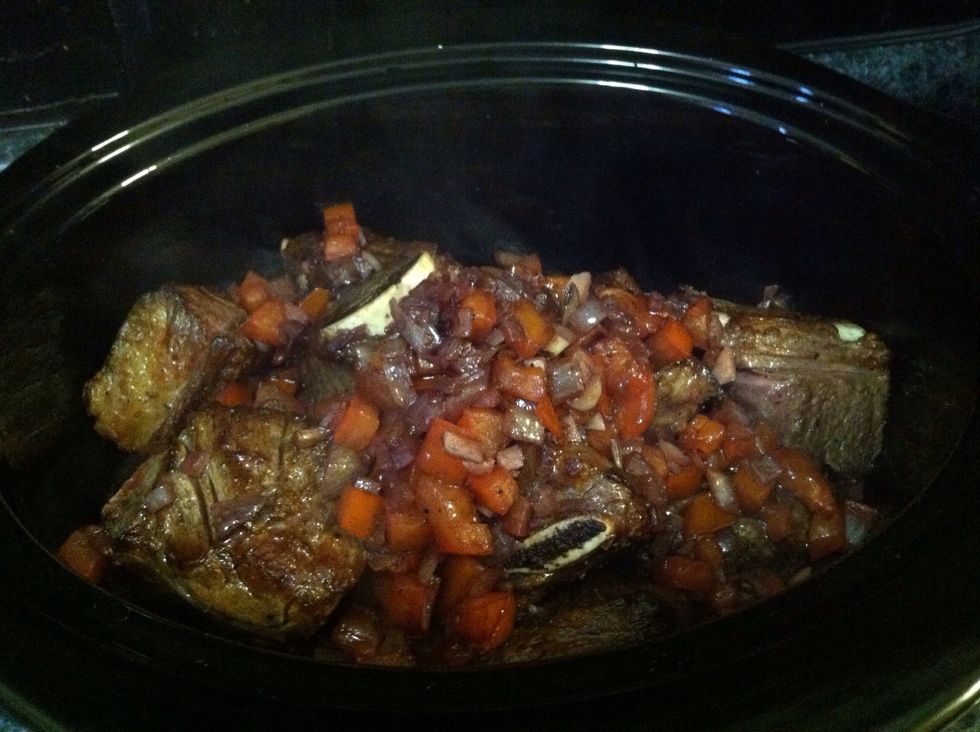 Next, pour the mixture over the ribs in the crock pot. Cook on low for 6 hours.
Remove the ribs from the crock pot, strain the cooking liquid into a sauce pan, and cook until it has reduced to about one cup. Whisk in the tomato paste and pour over your short ribs before serving.
5.0lb Beef Short ribs on the bone
Salt and pepper
1.0Tbsp Vegetable oil
1.0 Onion, finely chopped
2.0 Garlic cloves, finely chopped
2.0c Chianti wine
2.0 Tomatoes, seeded and chopped
1.0tsp Tomato paste