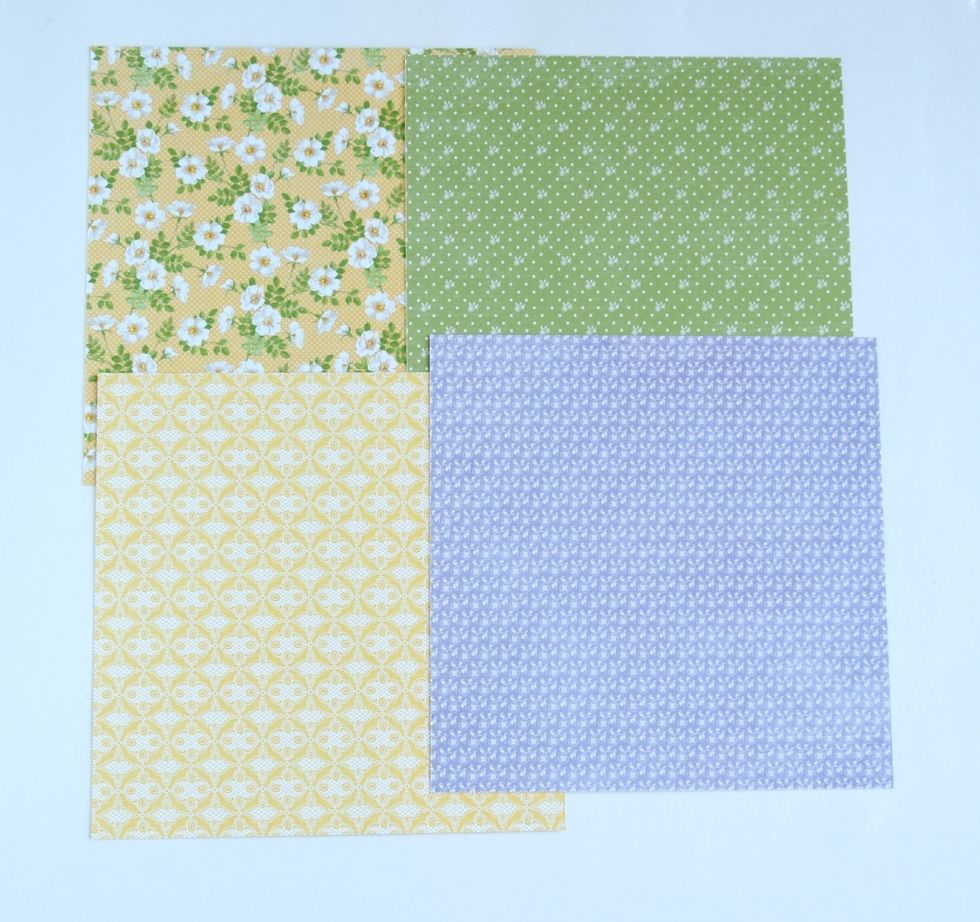 Prepare the details for our card: 4 pc patterned paper 6х6 inches. I use the Secret Garden collection of Graphic45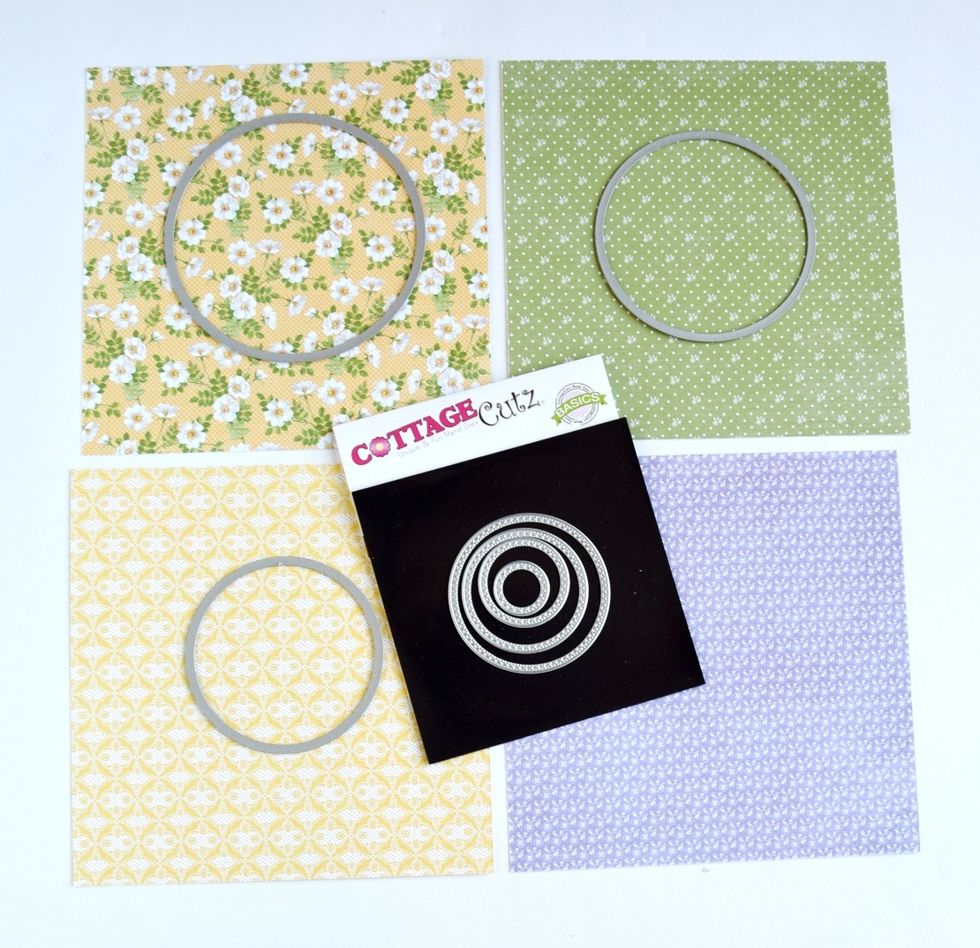 With CottageCutz Cross-Stitched Circle Set (Basics) cut the frame out with patterned paper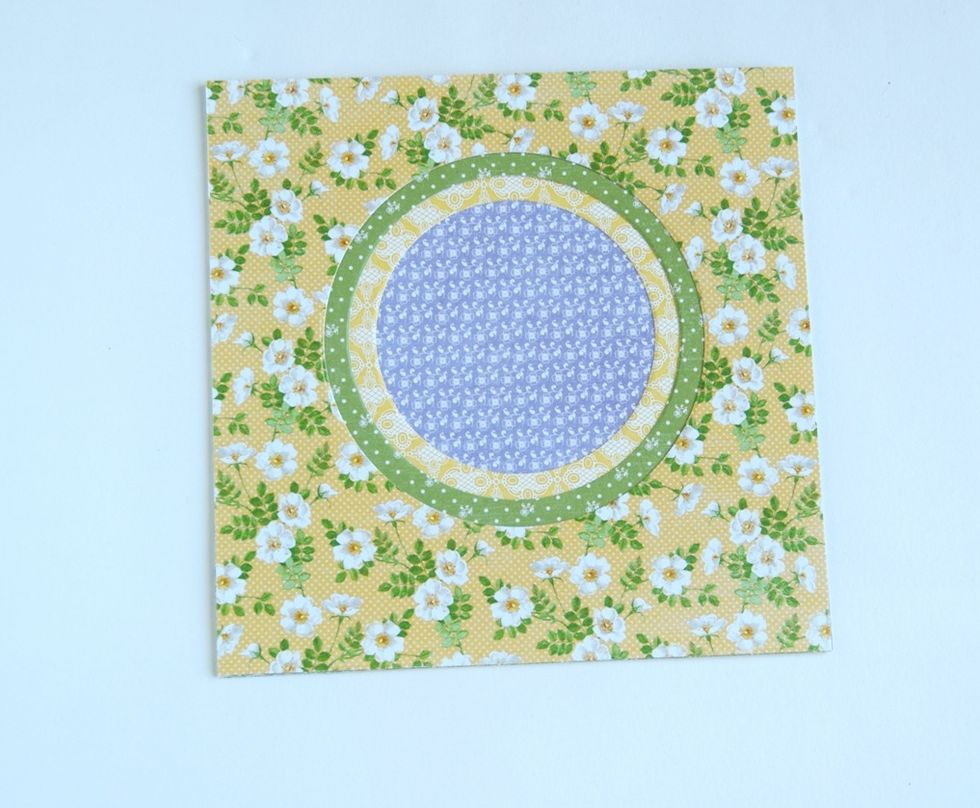 Our details are ready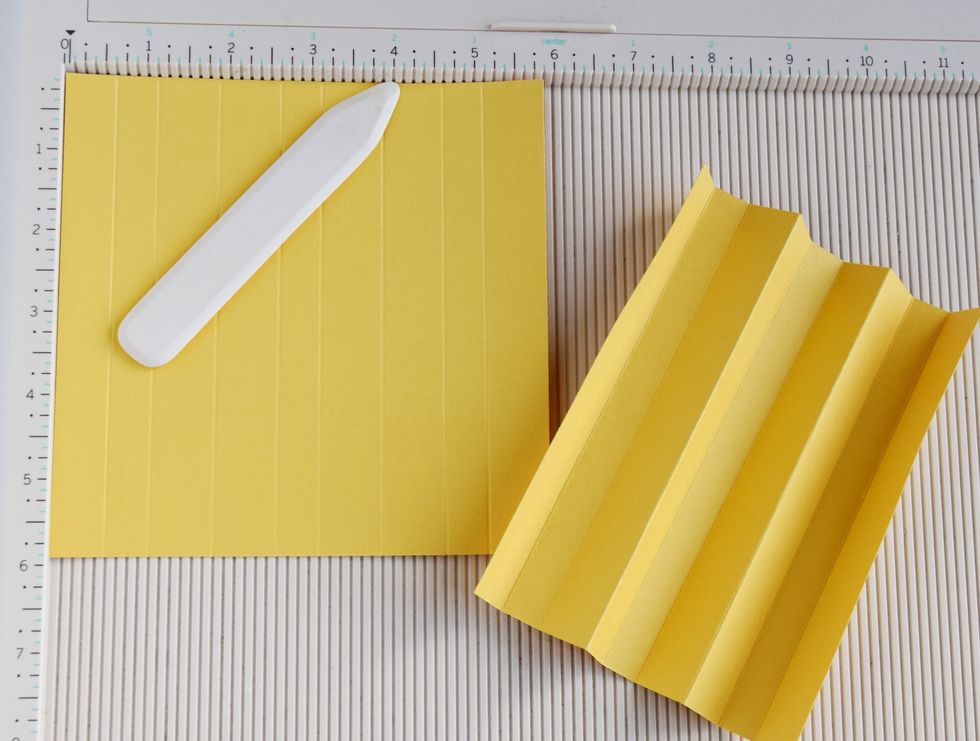 Prepare 4 details 6х6 inches for base Box. Fold it as it is shown on the picture.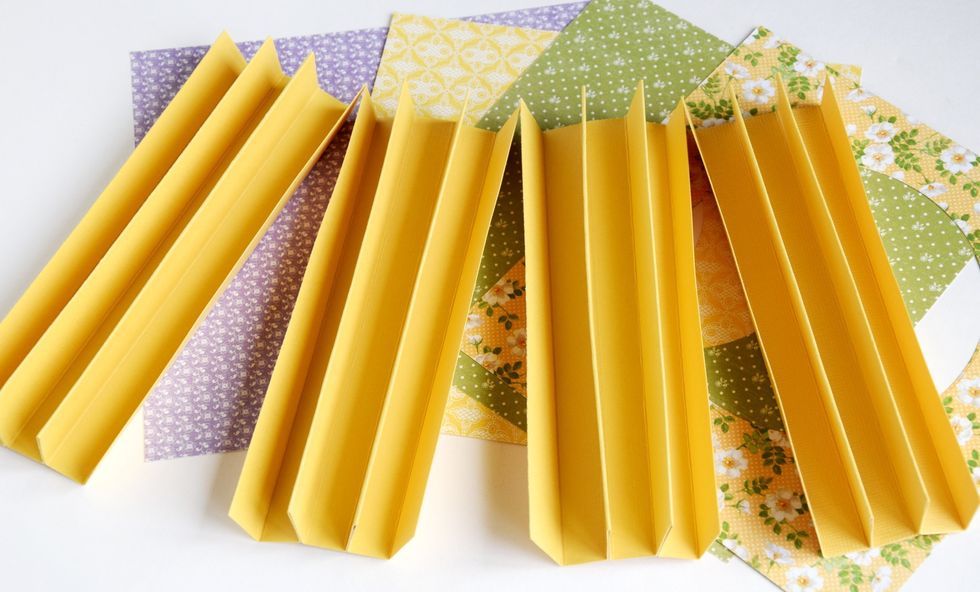 Glue so as it is shown on the picture.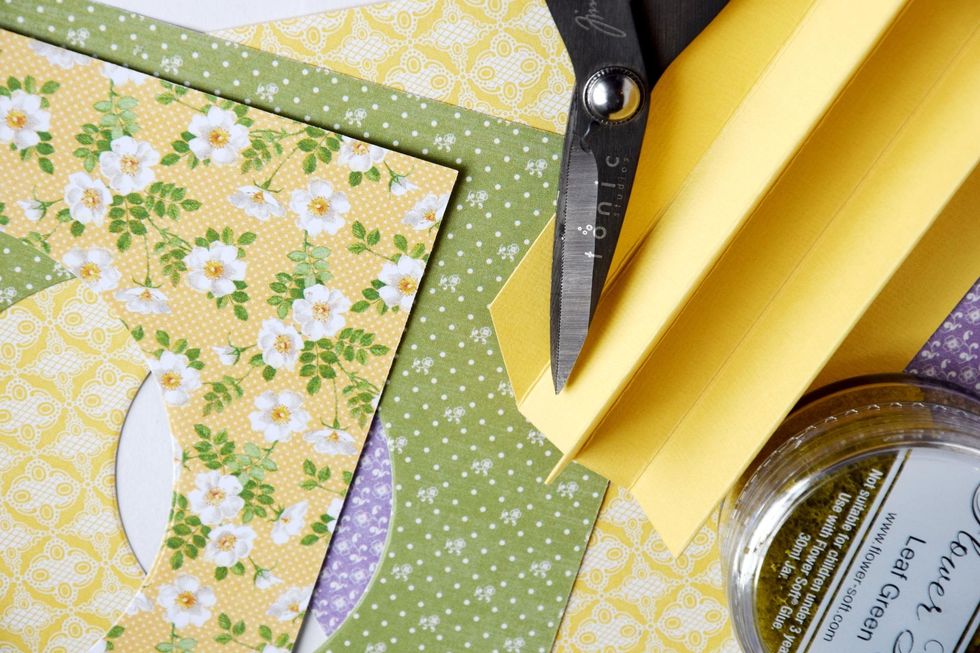 Make neat corners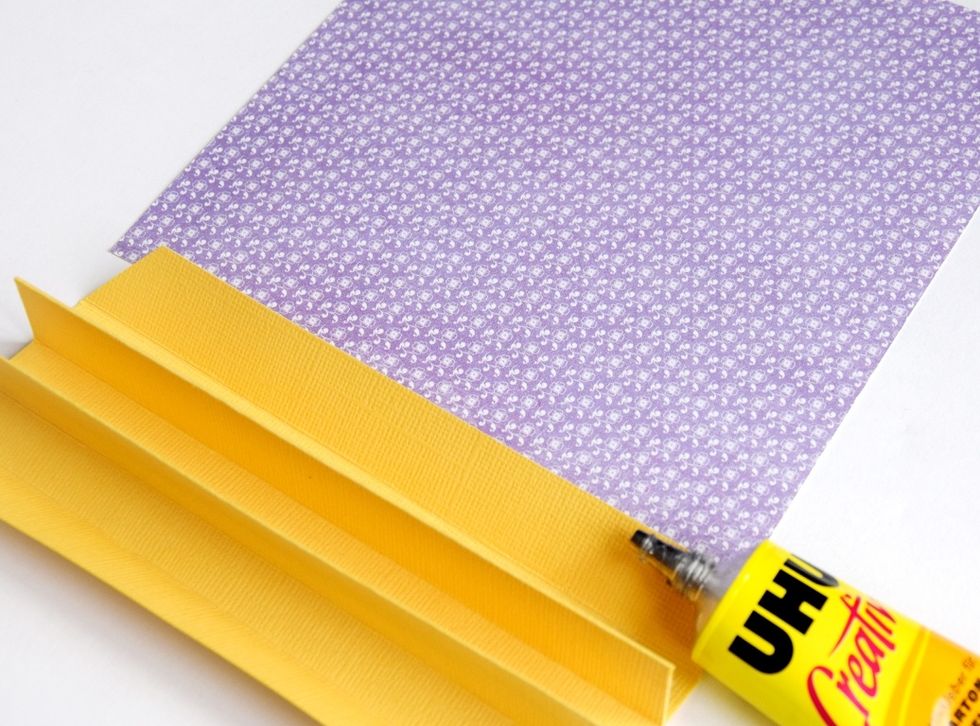 Glue the first detail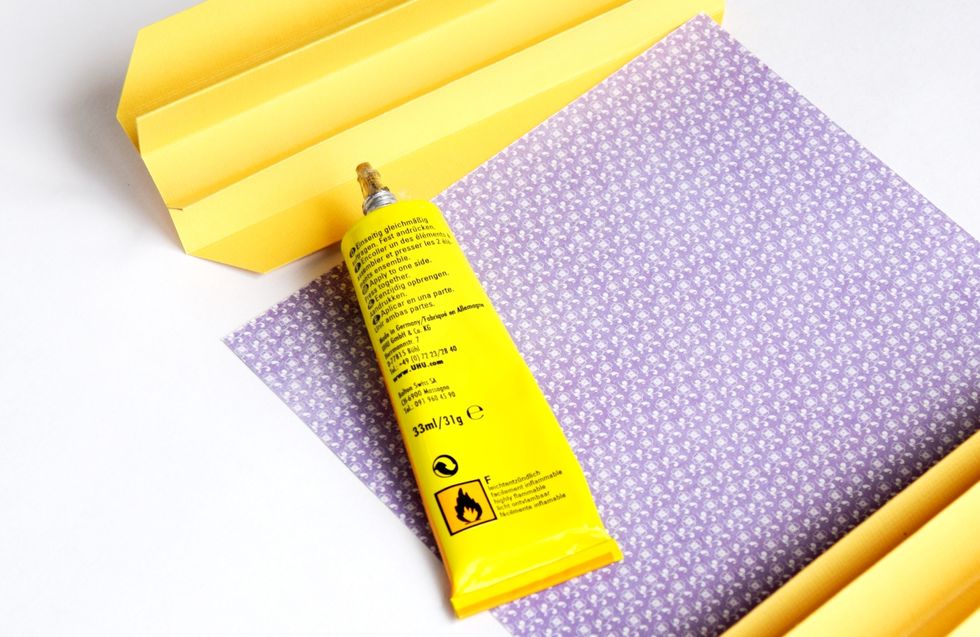 Prepare some die-cuts. I use CottageCutz Bird Trio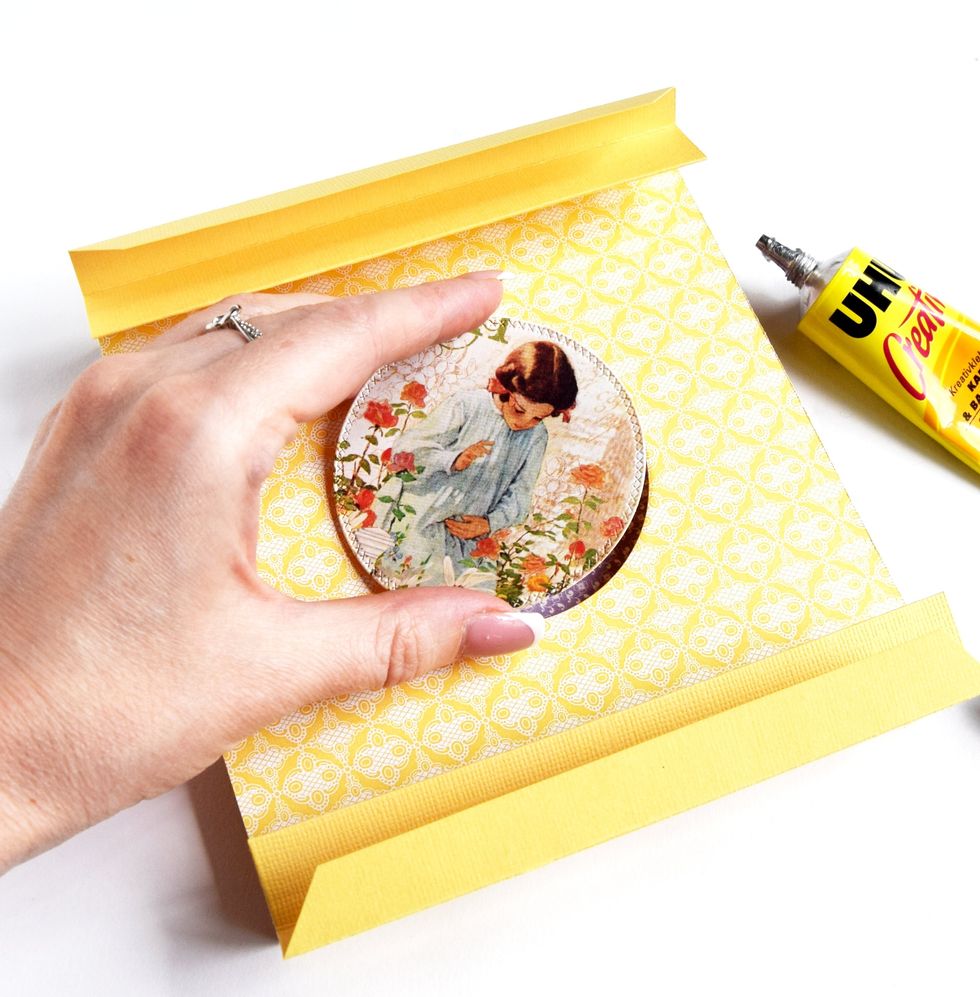 Glue image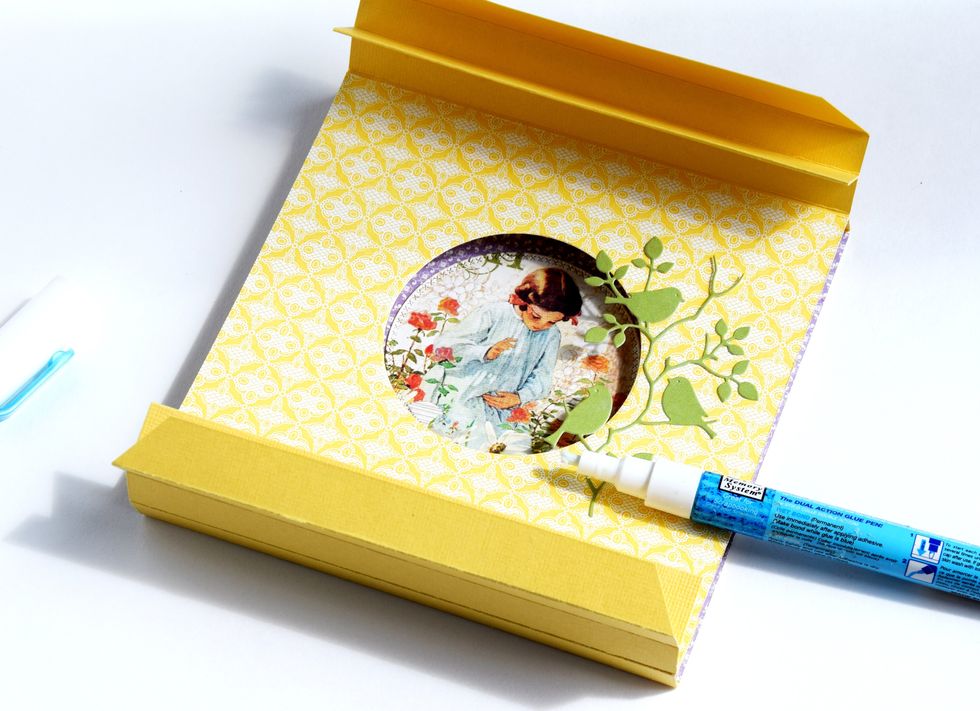 Glue the other details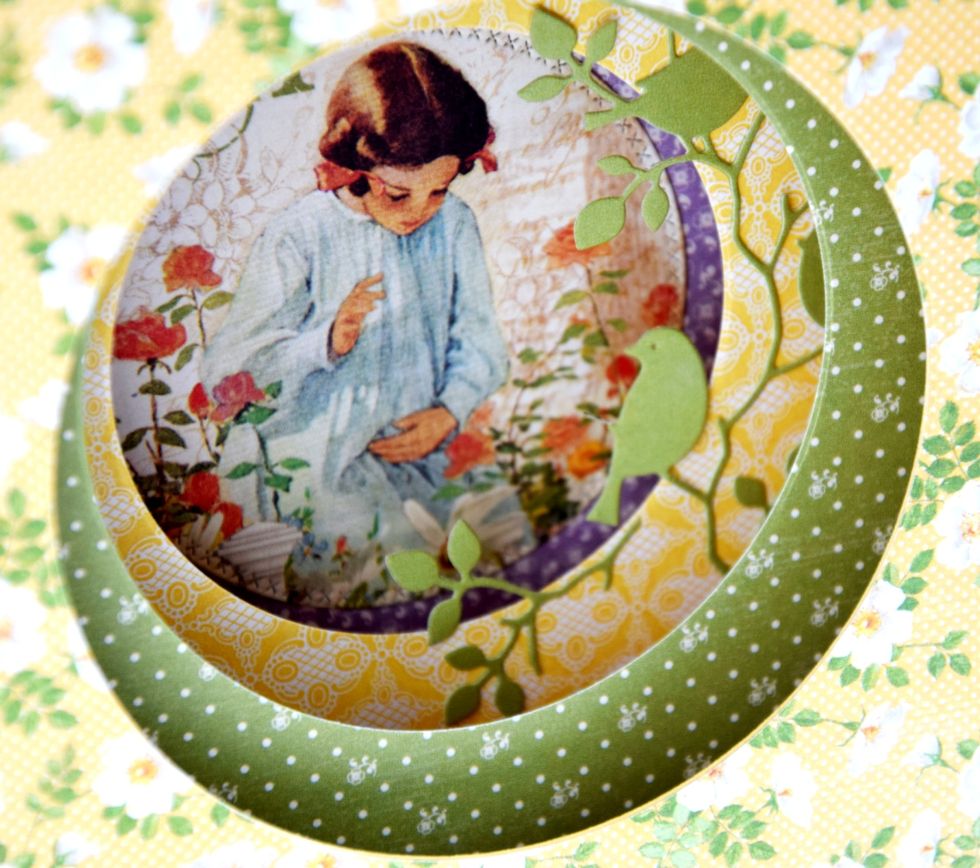 So cute, isn't it?)
Cut out many pieces from CottageCutz 3D Flower 5 die on 160 gsm white cardstock (Canson).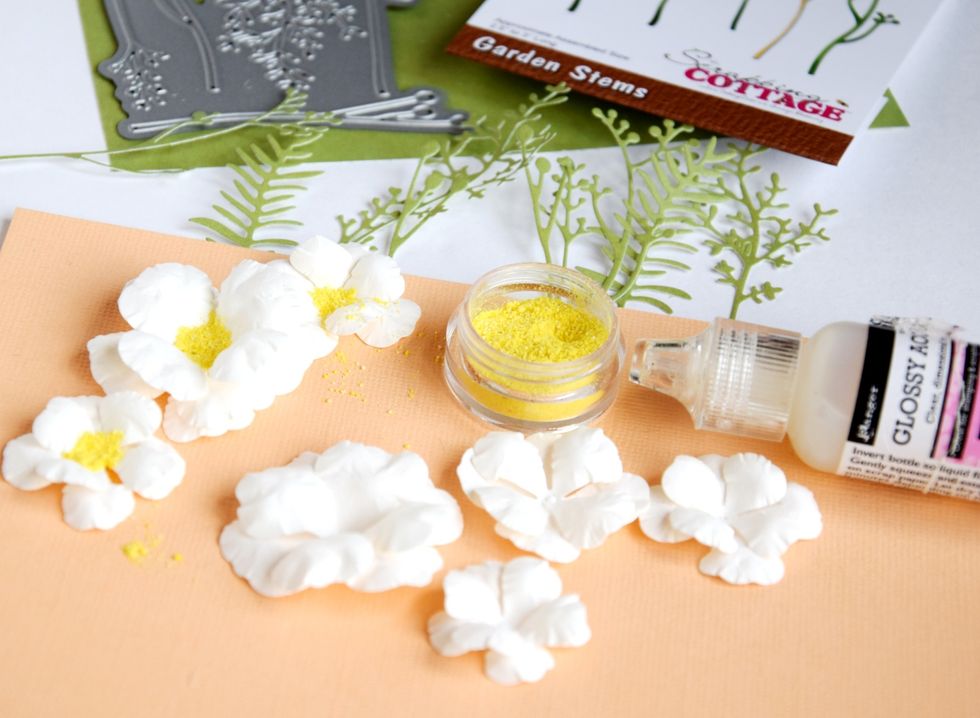 I use Glossy accents and "deco-topping" for my flowers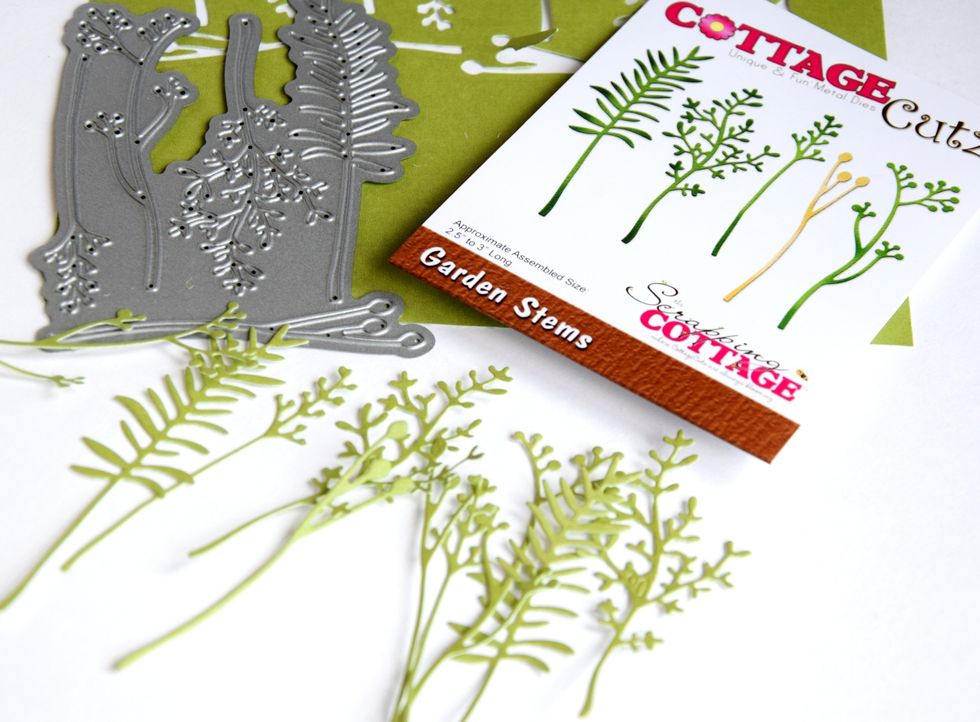 With CottageCutz Garden Stems cut the details out with patterned paper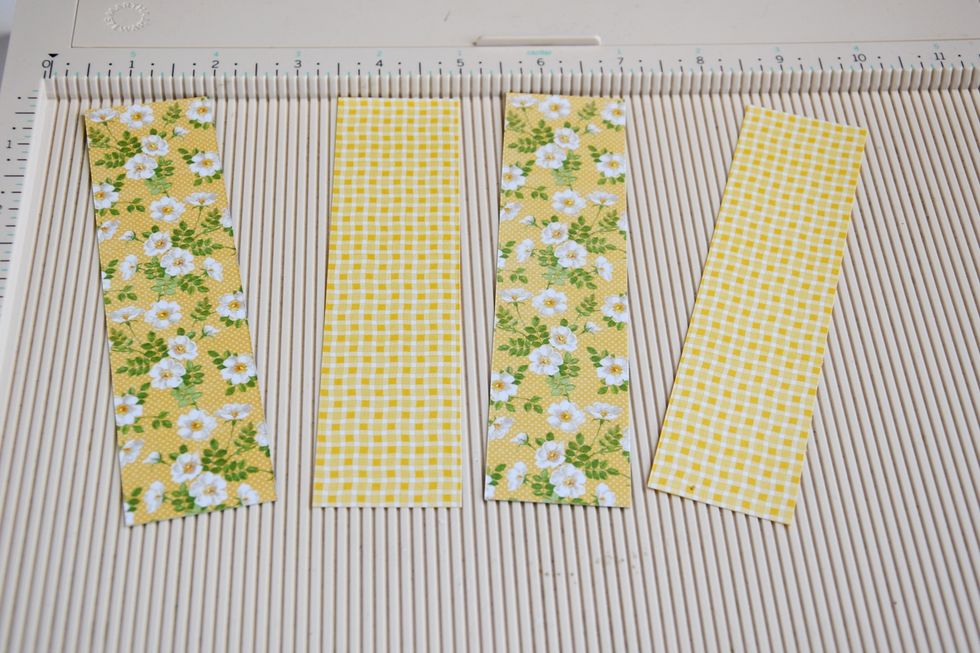 Prepare the details: 4 pc 4 cmх14,8 cm
Let's decorate our Box with paper details outside.
Let's decorate with flowers!)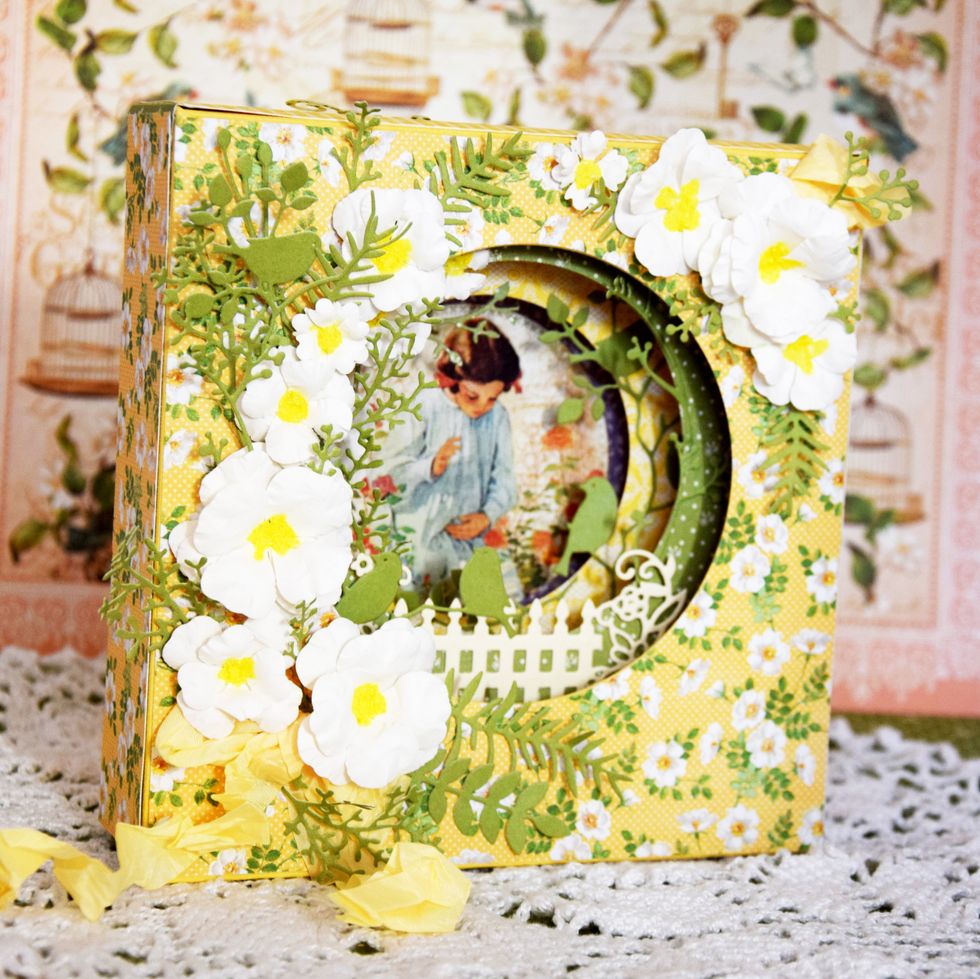 I love my Box-tunnel!))
I hope you enjoy the tutorial and will be happy to inspire you! Have fun and thank you!
yellow cardstock 2 pc 12 х 12 inches,
white cardstok for flowers
Patterned paper. Use Graphic45 : 6 pc 6 х 6 inches
CottageCutz Cross-Stitched Circle Set (Basics)
CottageCutz Birds On A Wire (Elites)
CottageCutz Fancy Pocket Plus
CottageCutz Garden Stems
CottageCutz 3D Flower 5
Sizzix machine
scissors
glue
glue marker ZIG memori system
Yulia Kuznetsowa
My name is Julia Kuznetsova. I live and work in Volgograd, Russia. \nAt present I'm a scrapbooker, cardmaker and decorator.