You can use this guide as a base. Chang to fit your taste. This is also a lot cheaper than buying it.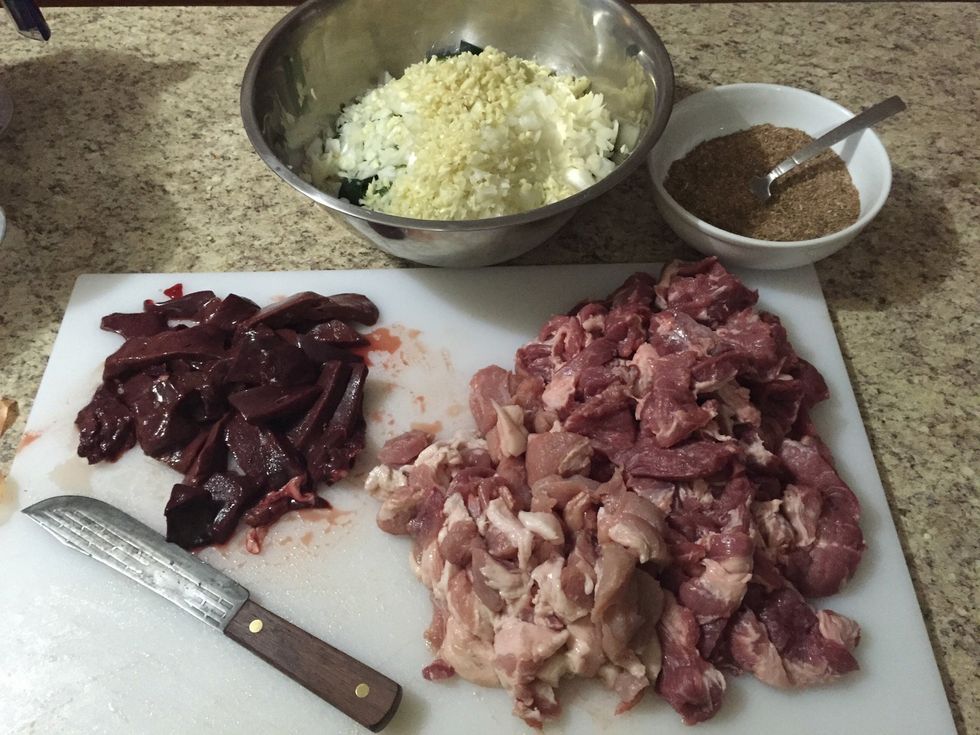 Cube up your meat, fat and liver. Mix with the onions, peppers, garlic, salt and spice blend.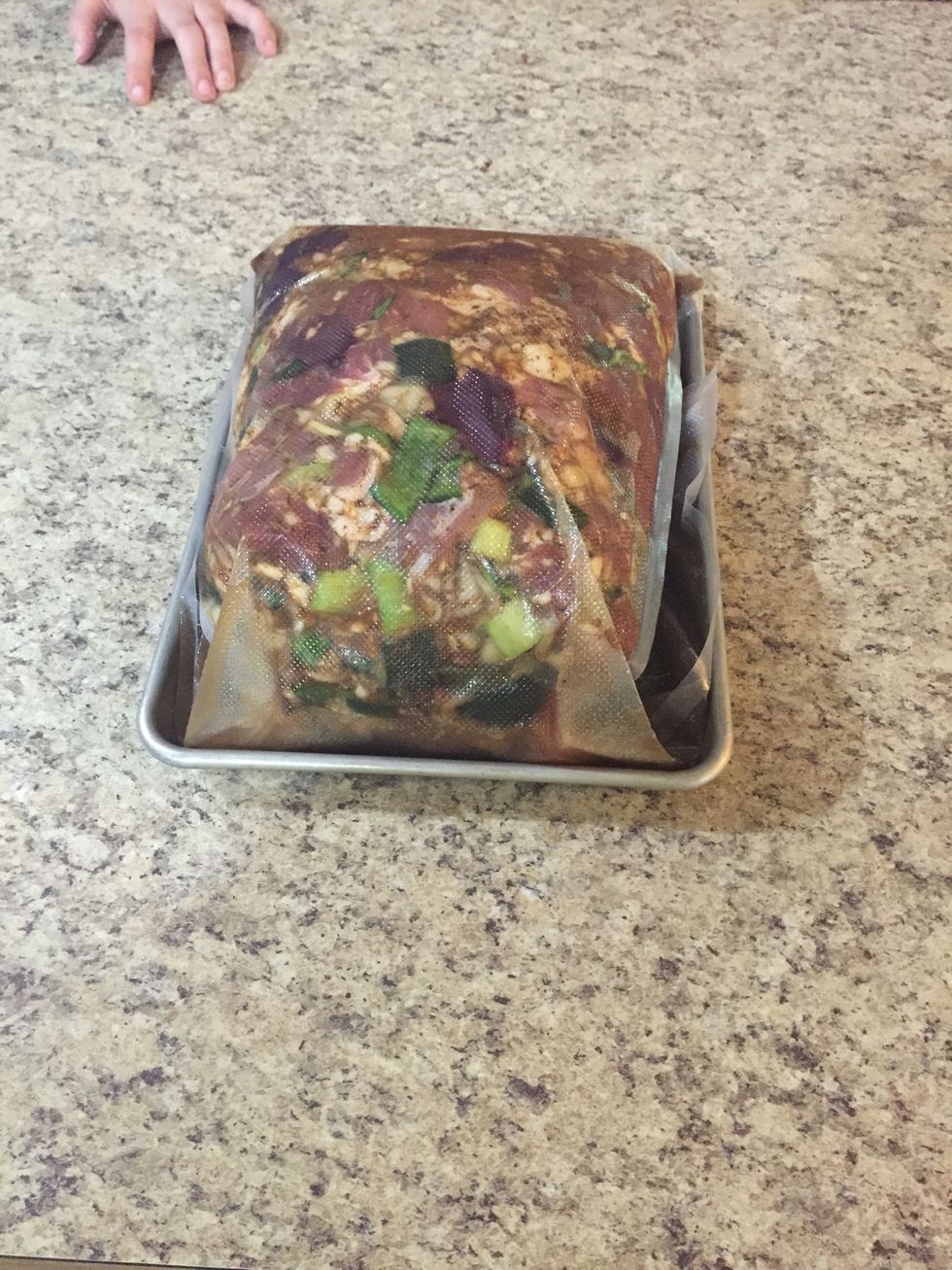 Refrigerate for a few ours. Overnight is better.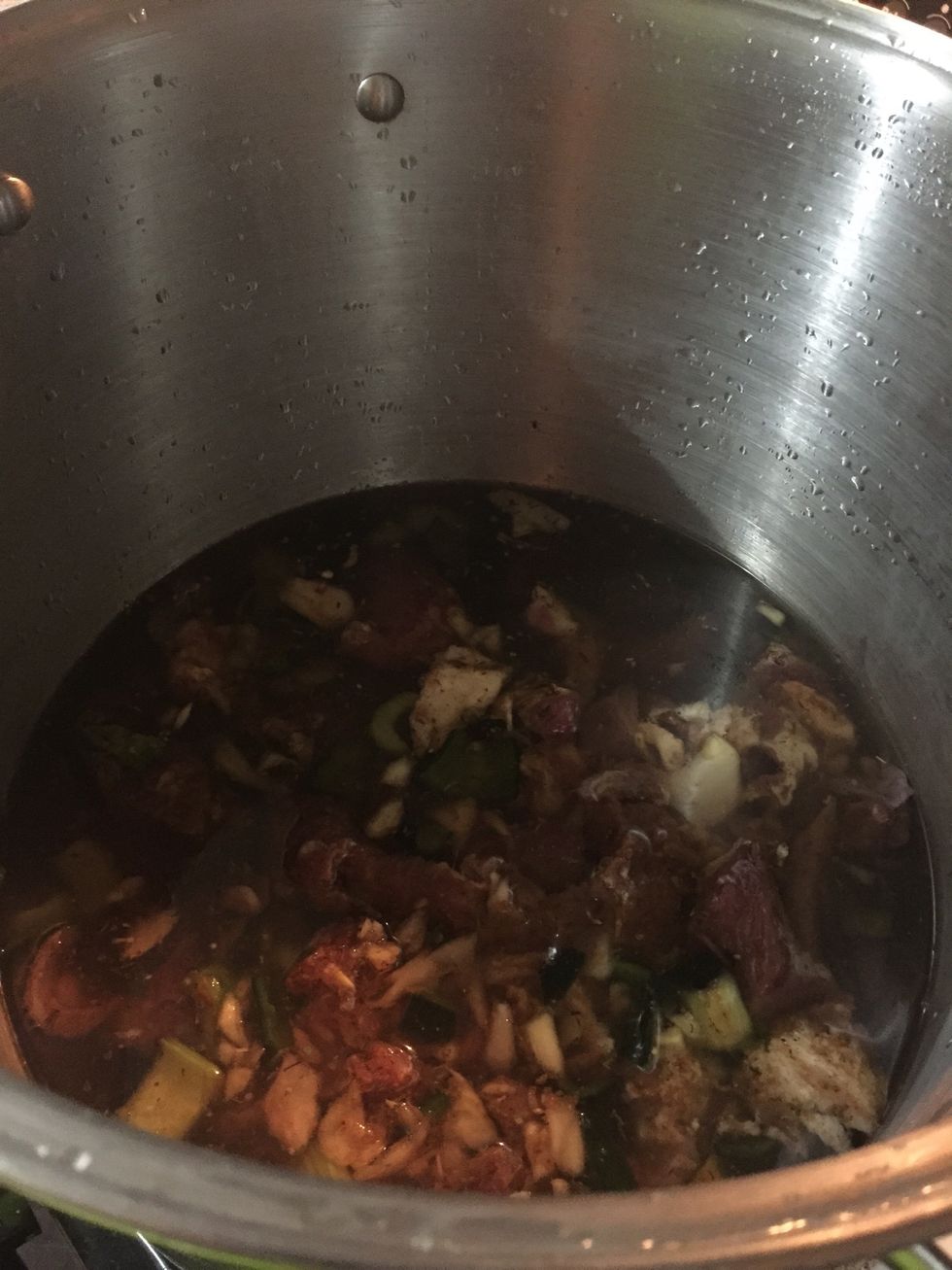 Put it in a pot cover with water. Add the Bay leafs. Bring to a boil and simmer for 2 hours minimum. 4 would be better.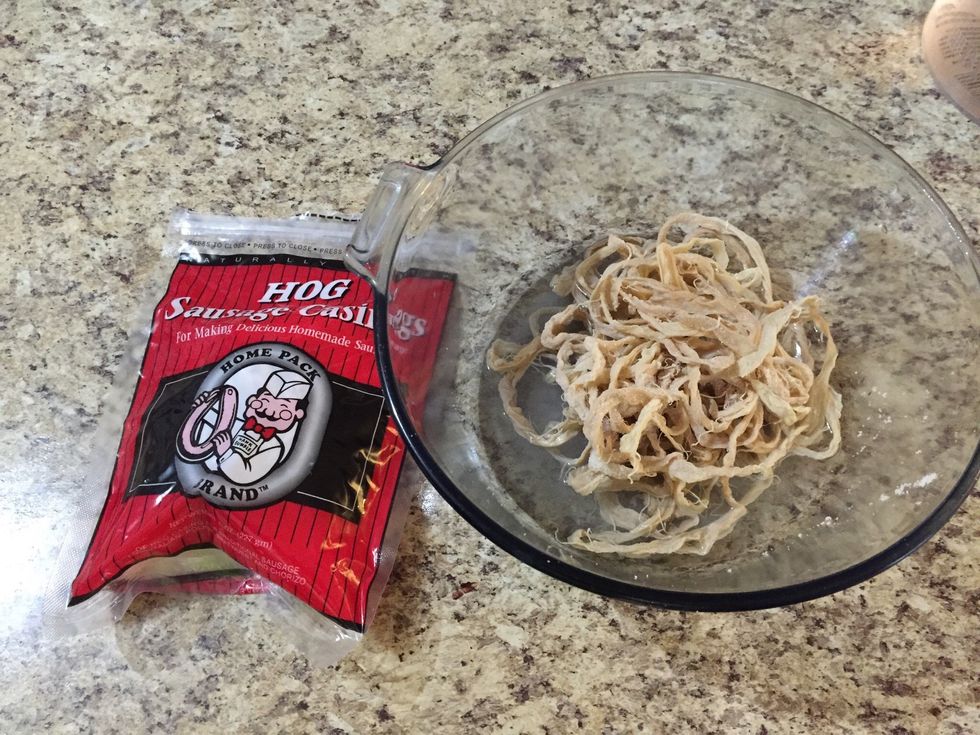 Get your hog casings. Follow package instructions. Most of the time you soak for 45 minutes. Then flush with water.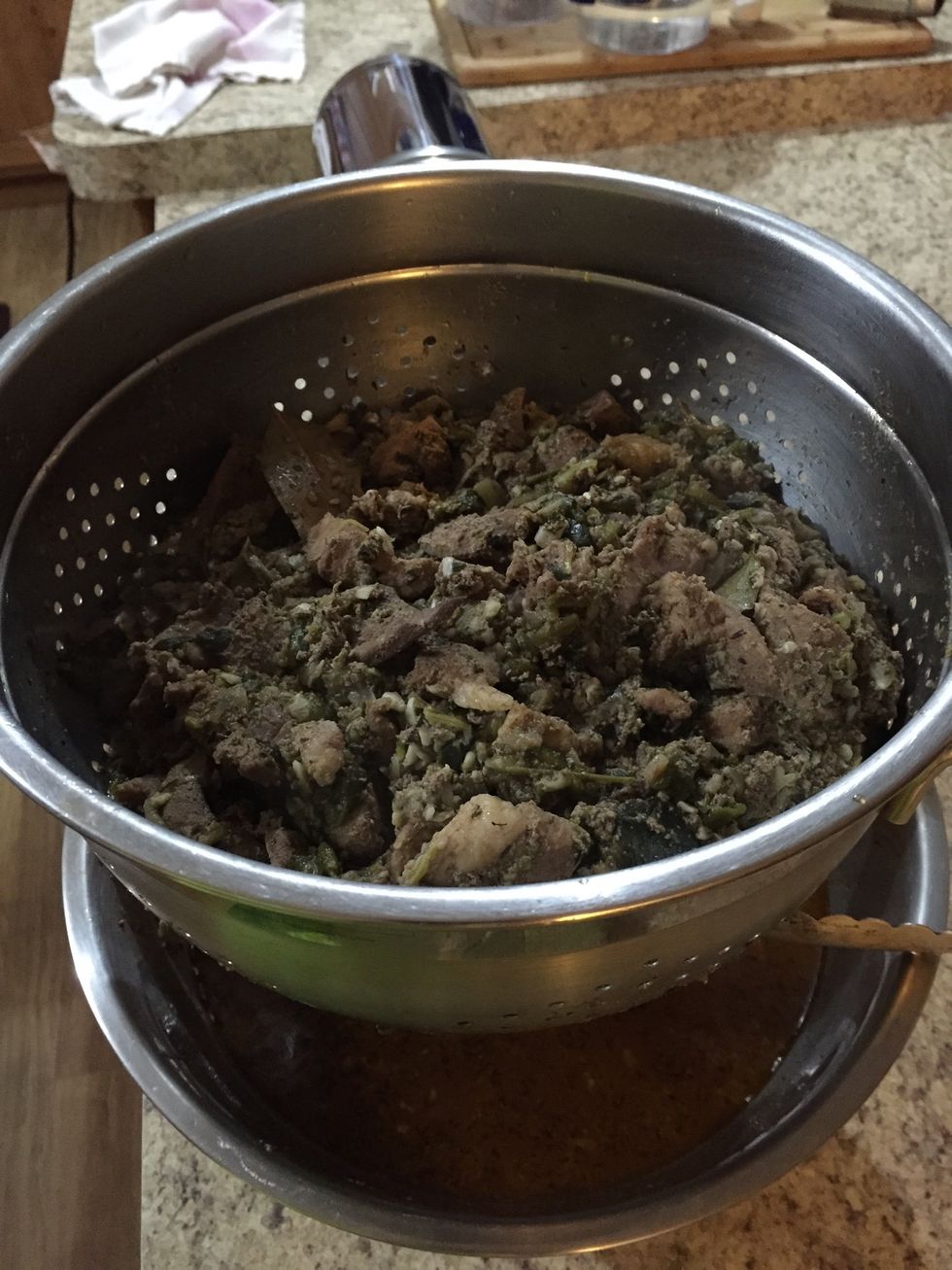 After the 2-4 hours, drain and reserve the liquid.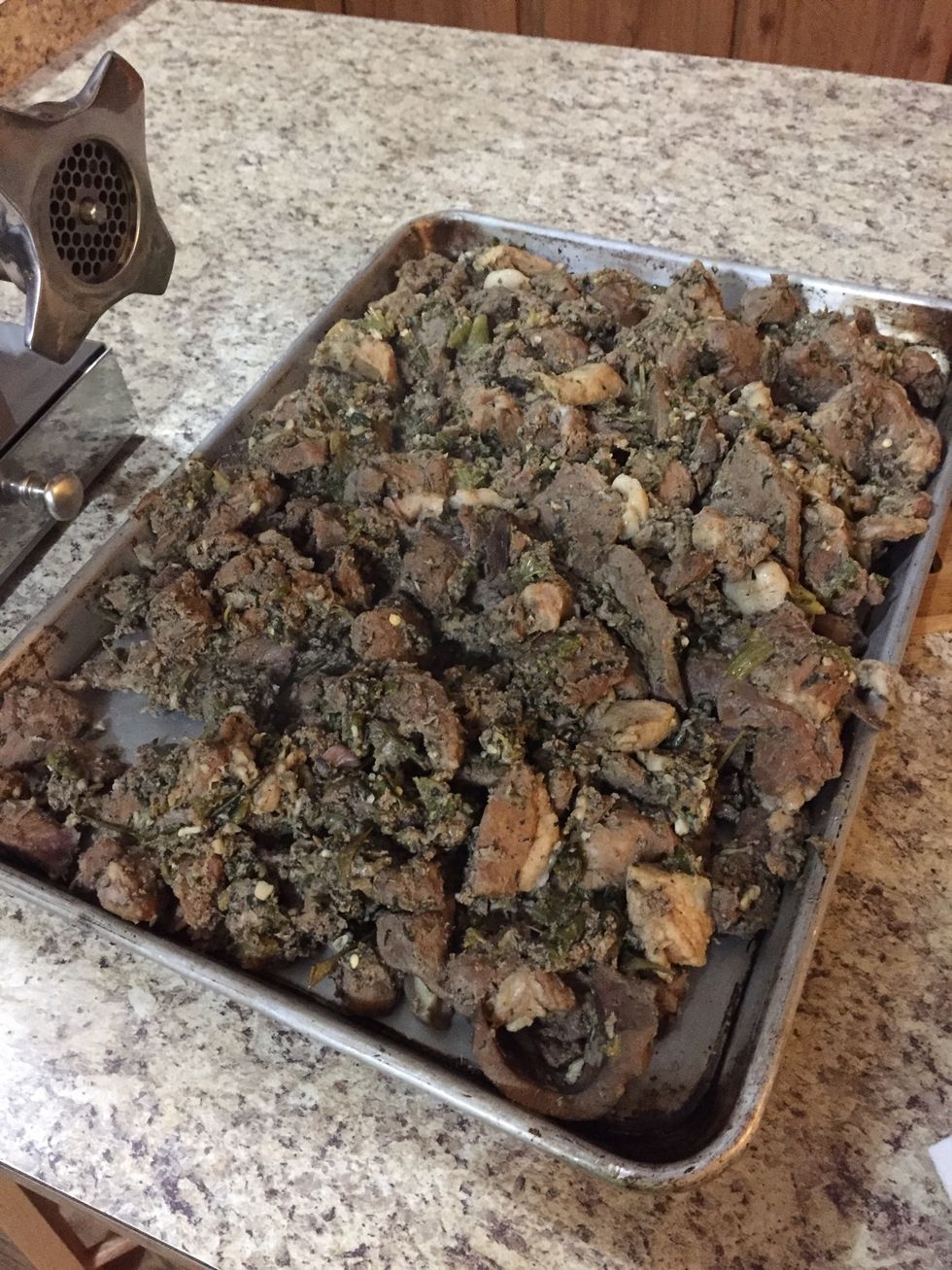 Spread the drained meat out on a pan. It will cool faster.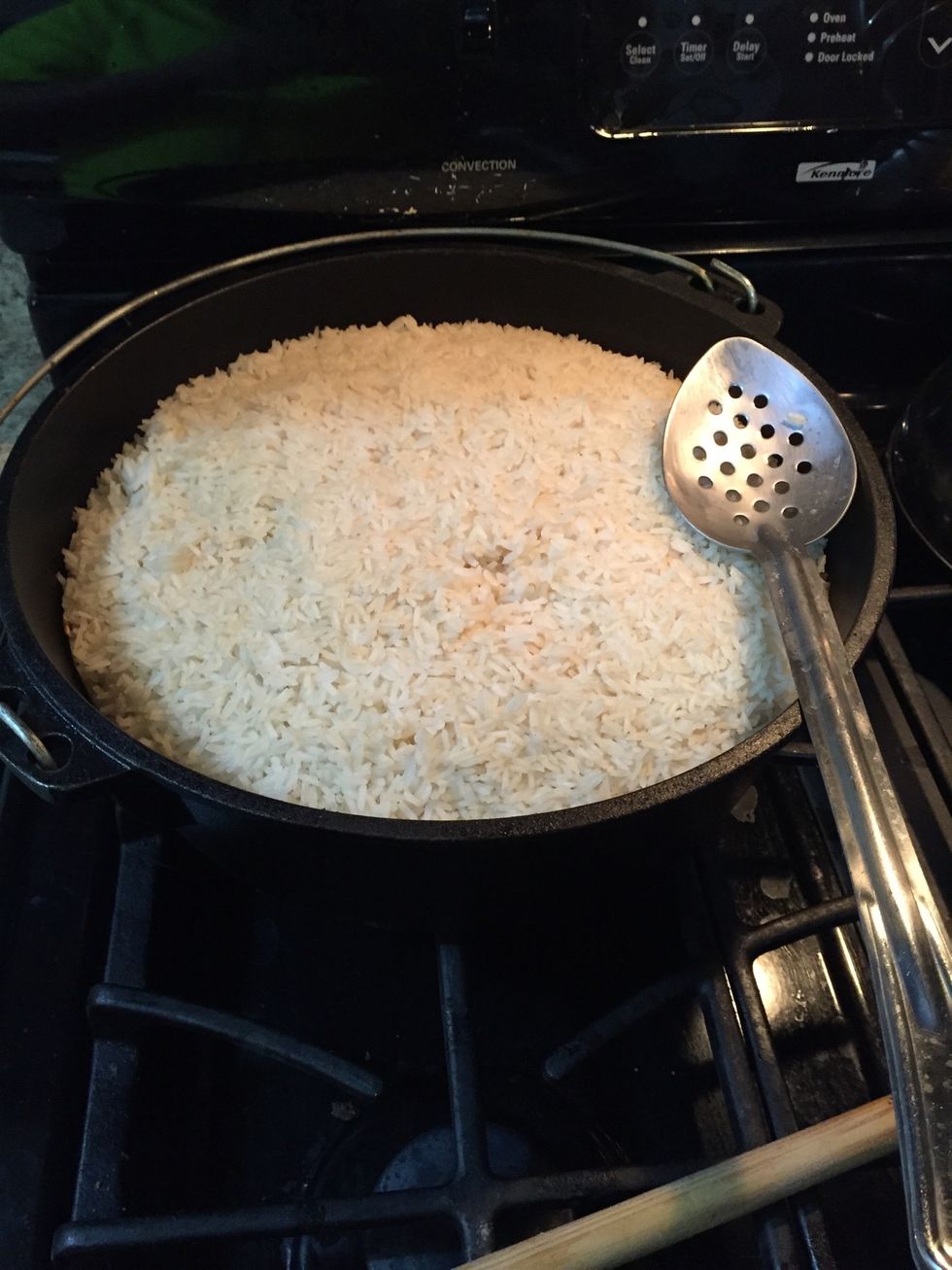 While the meat is cooling, cook up the rice.
Follow manufacturers instructions when using kitchen equipment. This will help prevent injury.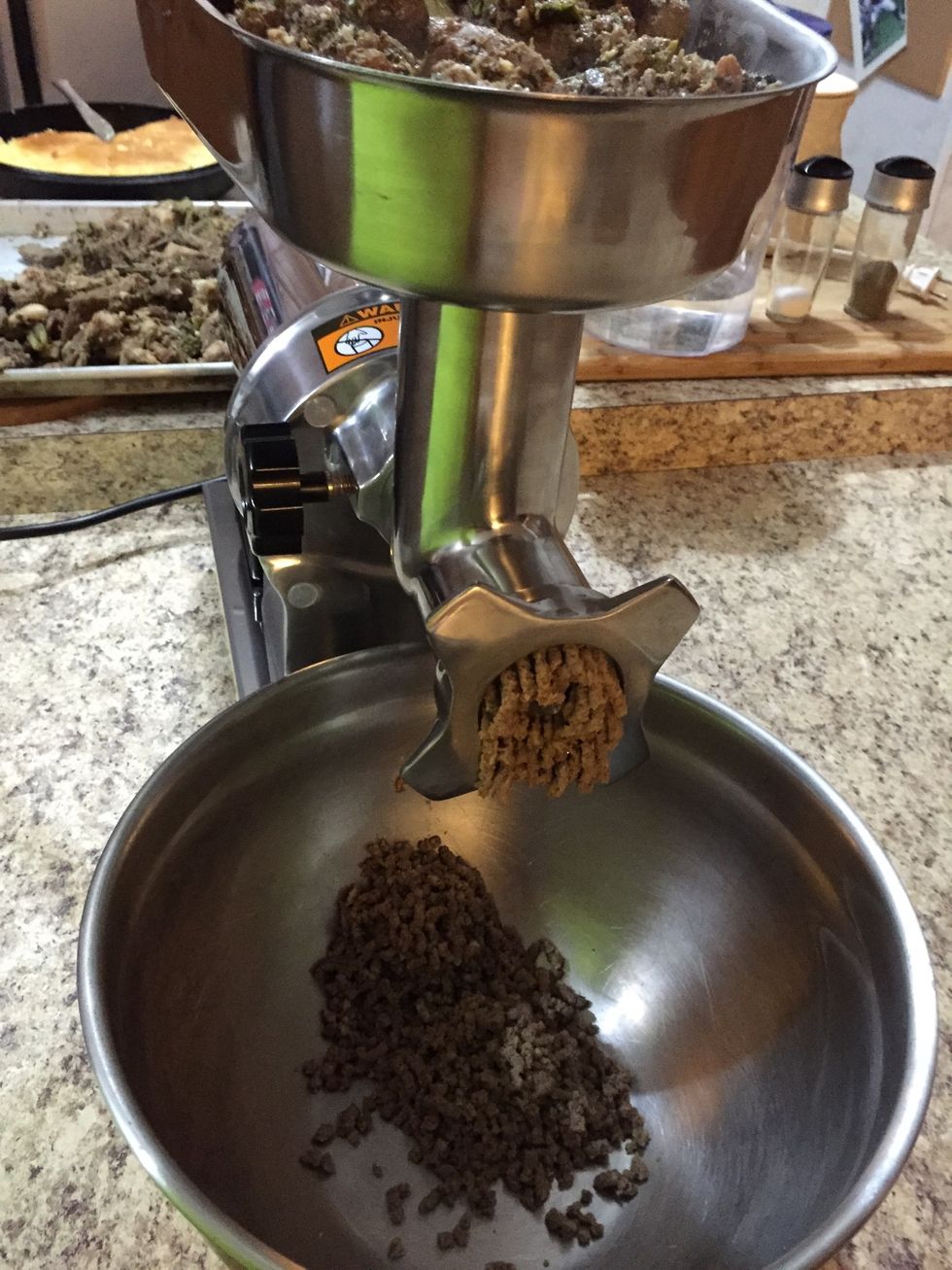 Feed the meat through a fine die.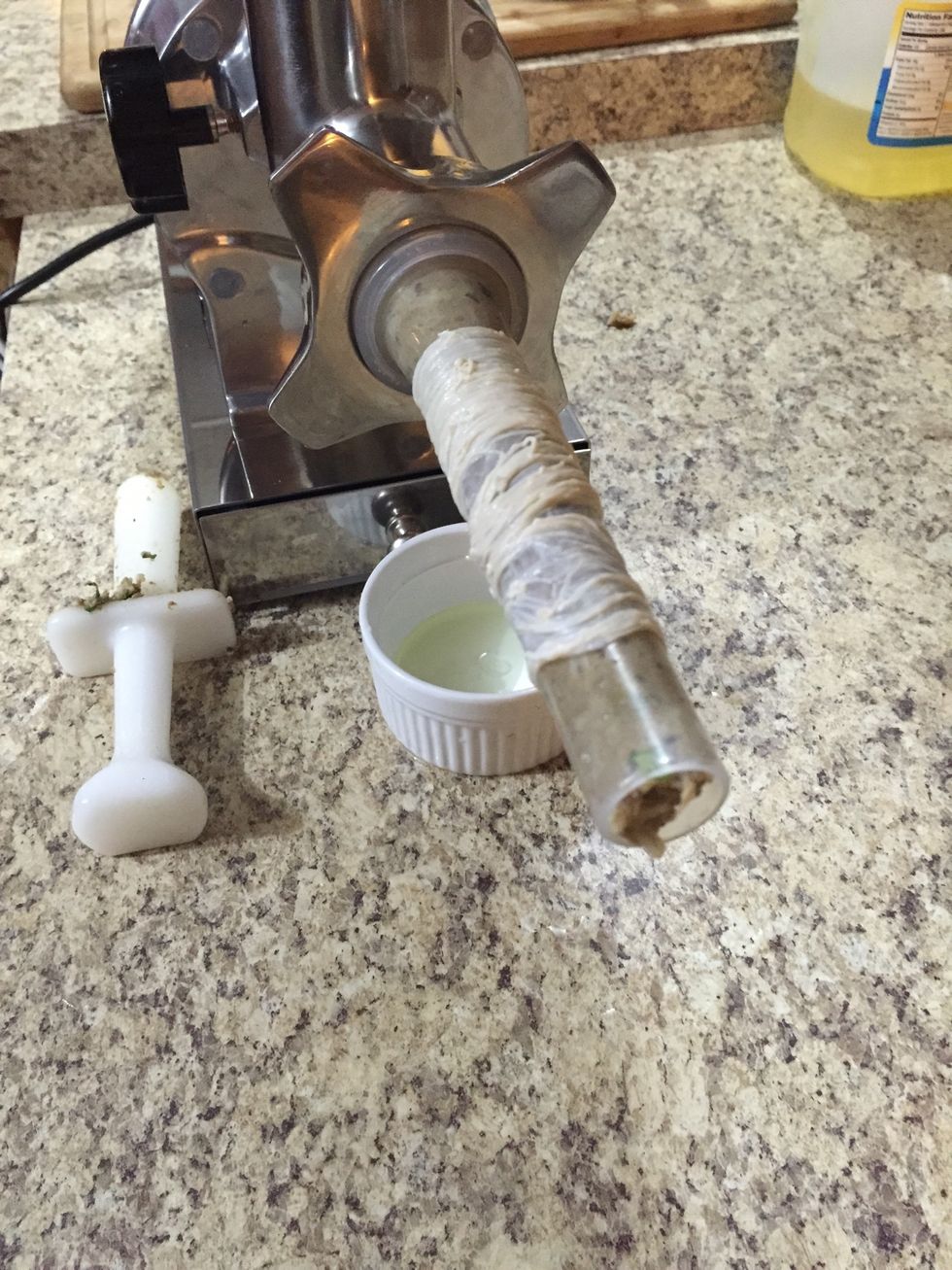 Switch the grinder set up to stuff. Lube the stuffing tube with vegetable oil. Slide the hog casing on. Run the grinder to get stuffing to the end of the tube.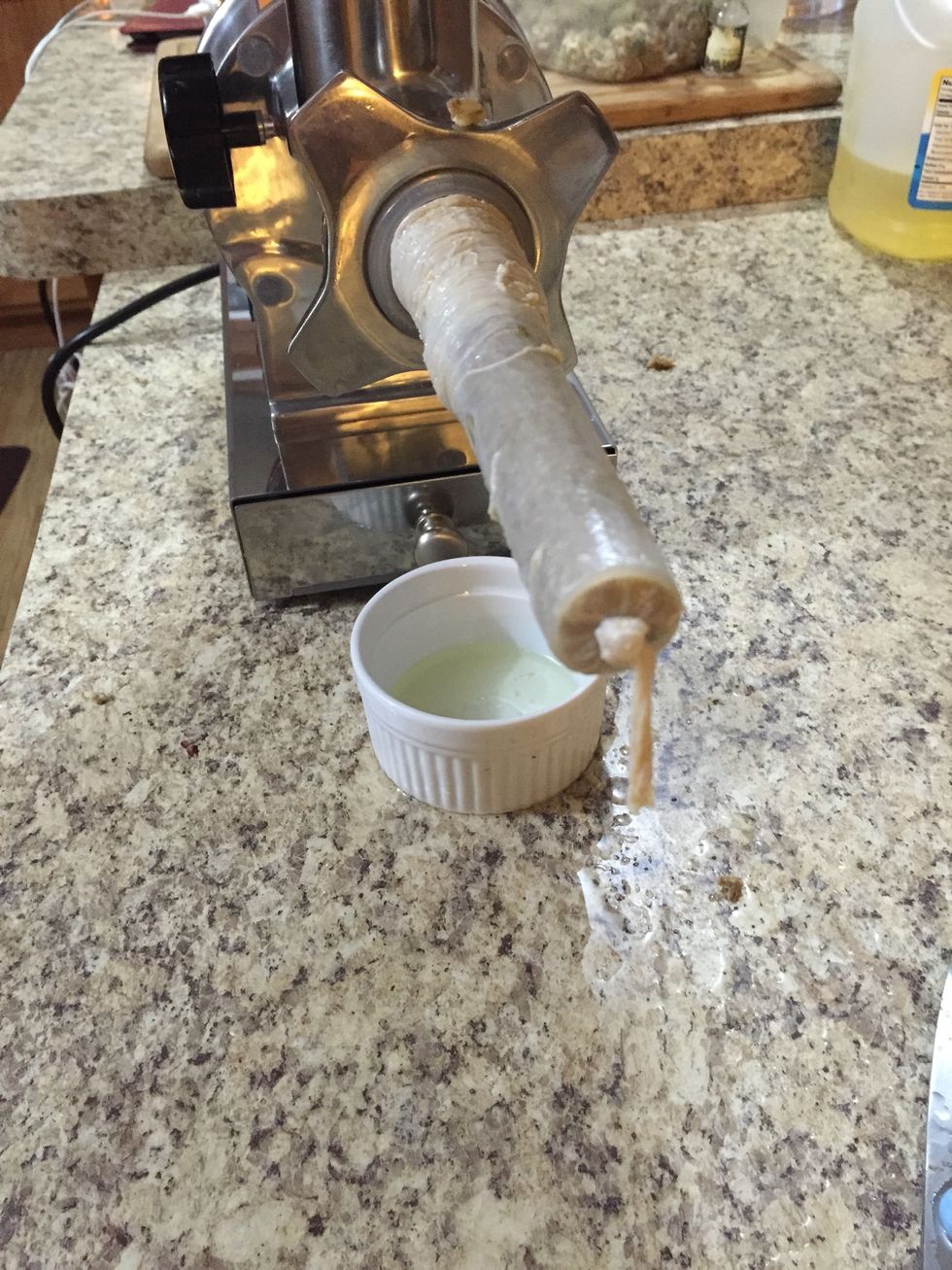 Tie casing.
Start the grinder. Stuff filling with one hand hold slight tension on the casing with the other.
Keep stuffing. After, just cut the twist. To cook the boudin, poach in water, throw it on a grill, or smoke it. This is a cooked sausage. You just are reheating it.
Give it out to friends. Have a cook out. Eat it all while watching Game of Thrones.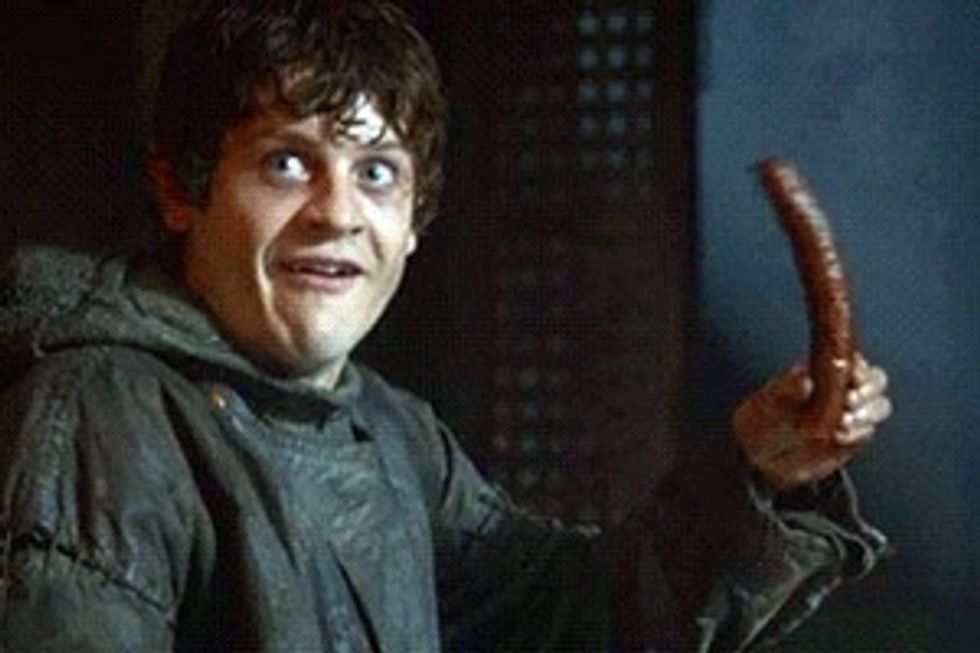 Just try not to feel uncomfortable during the scenes with Grayjoy in them.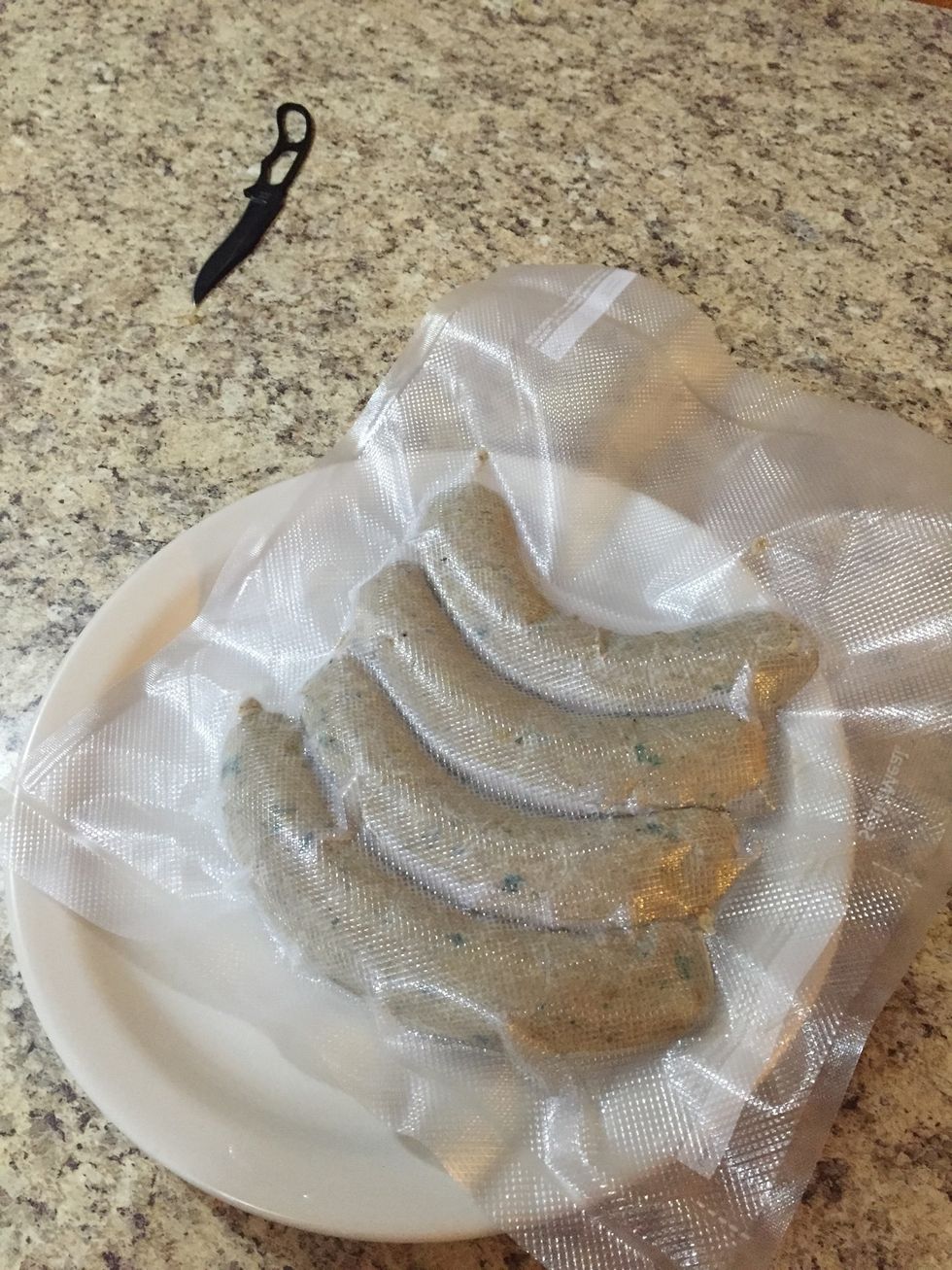 Vacuum seal leftovers and freeze.
2.0lb Pork or chicken
1/2lb Pork or chicken liver
1.0 Large onion, chopped
3.0 Celery stalks, chopped
2.0 Bell peppers, chopped
2.0 Bay leaf
8.0 cloves of garlic, chopped
4.0Tbsp Cajun seasoning blend
2.0Tbsp Salt
2.0c Cooked long grain rice
1.0c Parsley
1.0c Green onion. Green parts only, chopped
1.0 Pack hog casing