WARNING: Everyone who see's these on your fridge will want to know how you made them!
150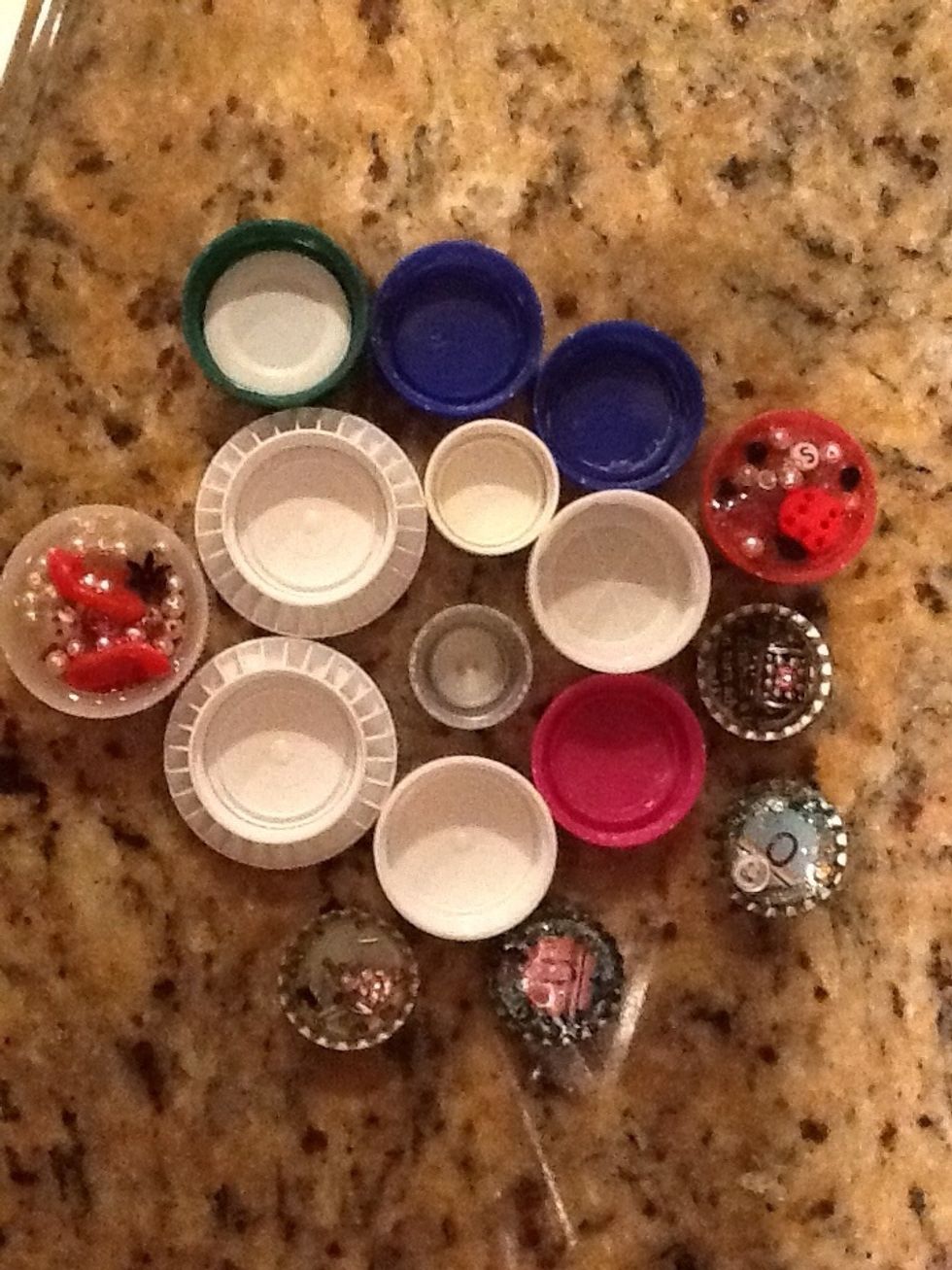 Gather a few dozen caps. All shapes and sizes! Bottle caps, milk jug caps, plastic caps.. I usually keep a jar in my kitchen cupboard to collect caps as bottles get emptied.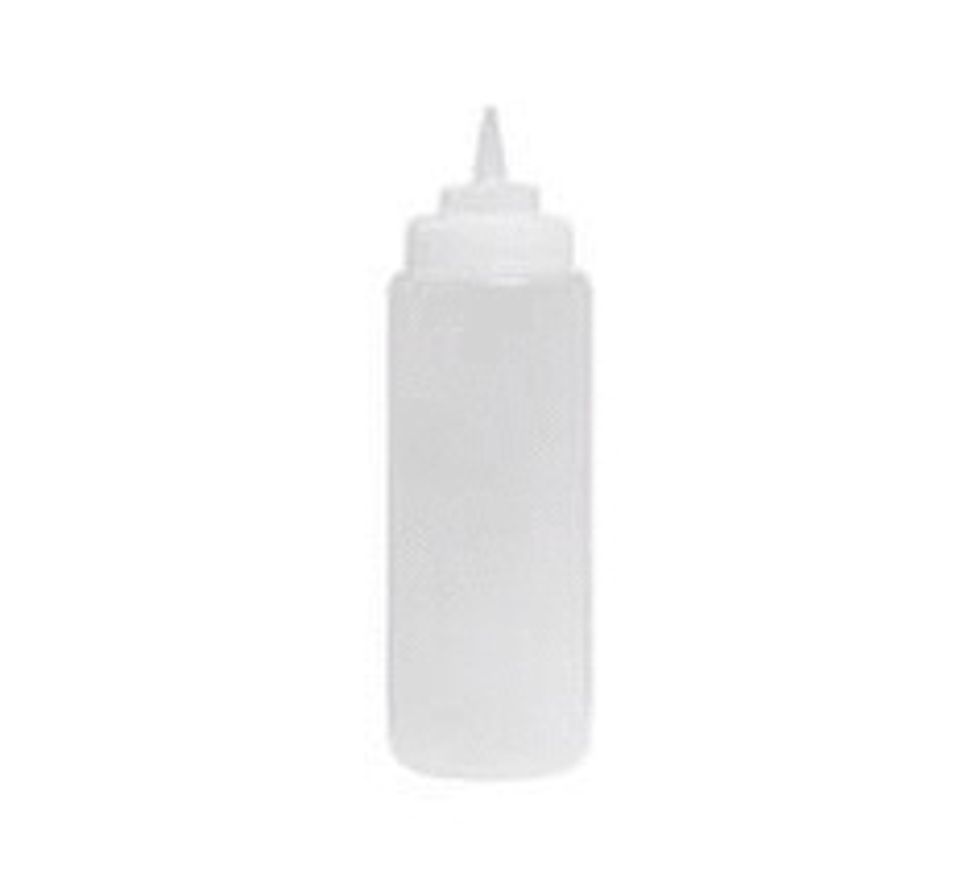 You will need a clean squirt bottle of some sort. A plastic picnic mustard bottle or hair color application bottle works great. Also need a large bowl for mixing - one you don't mind discarding.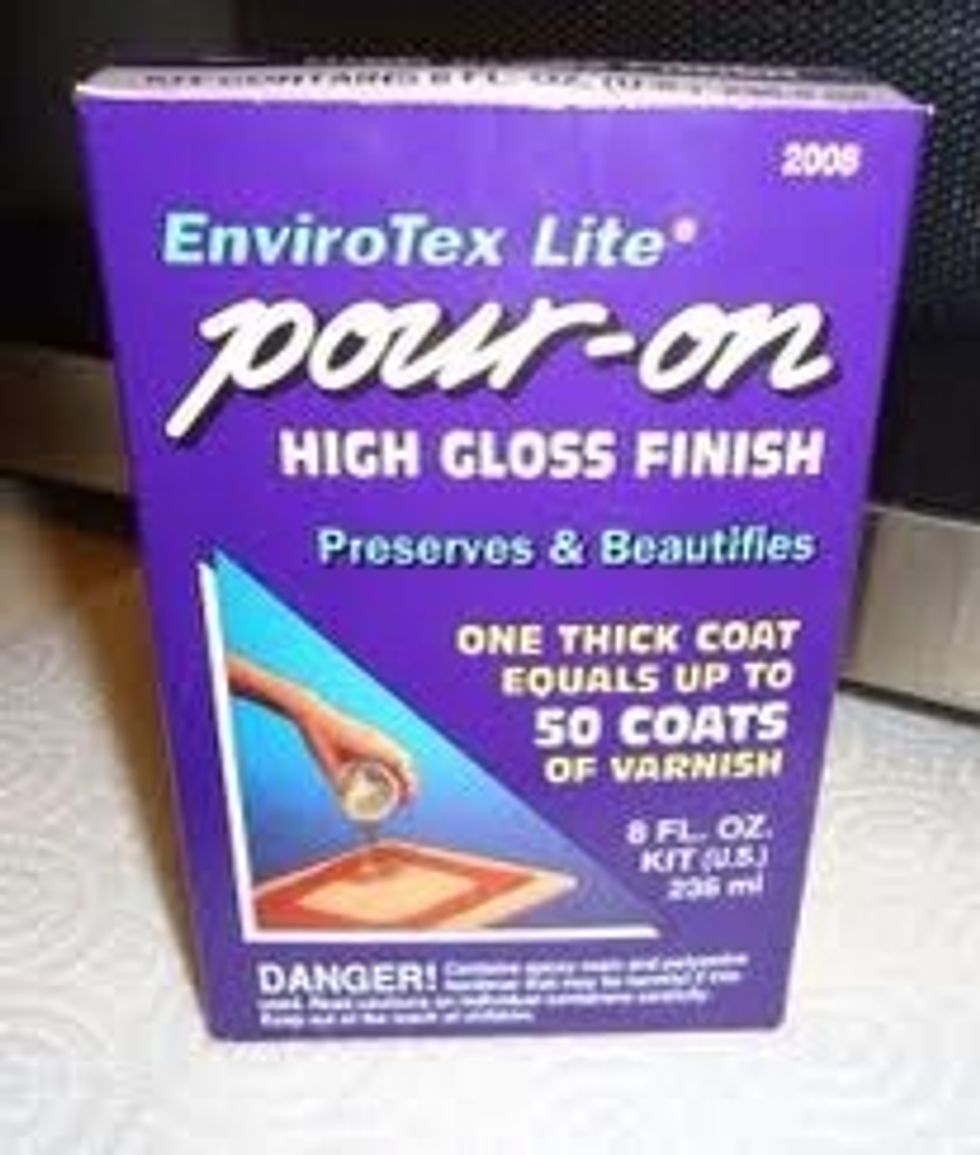 The resin is called Envirotech Lite. Look for 40% off coupons at Hobby Lobby or Michaels Craft Store. Product can be pricey without. The resin comes in 3 sizes. The sm box makes about 40 magnets.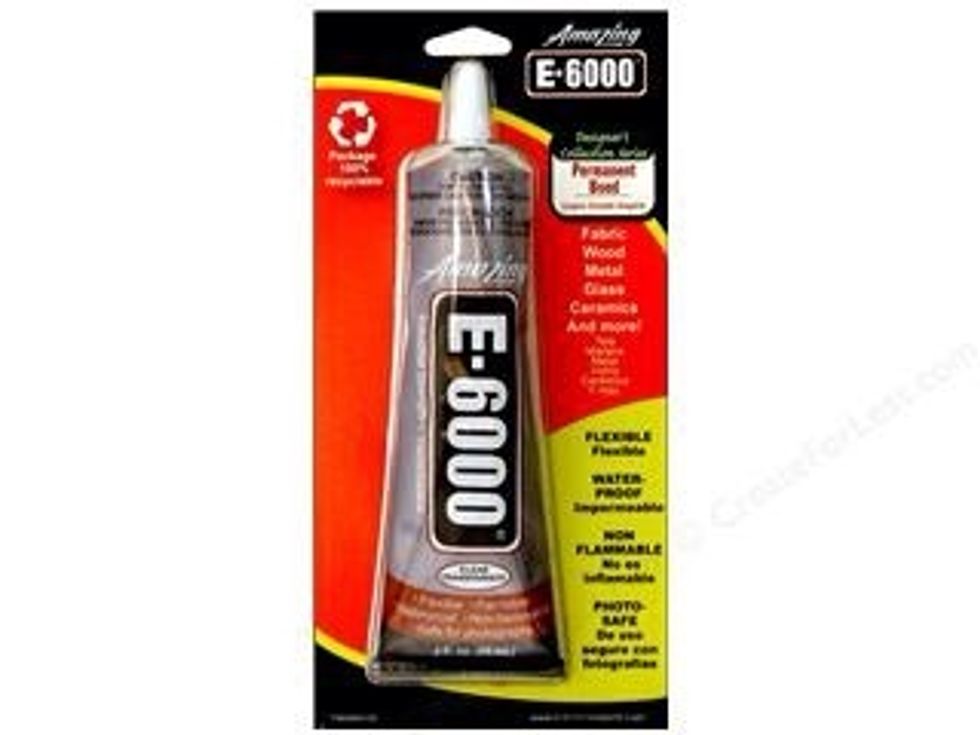 E-6000 glue! My all time favorite glue! Can't live without it!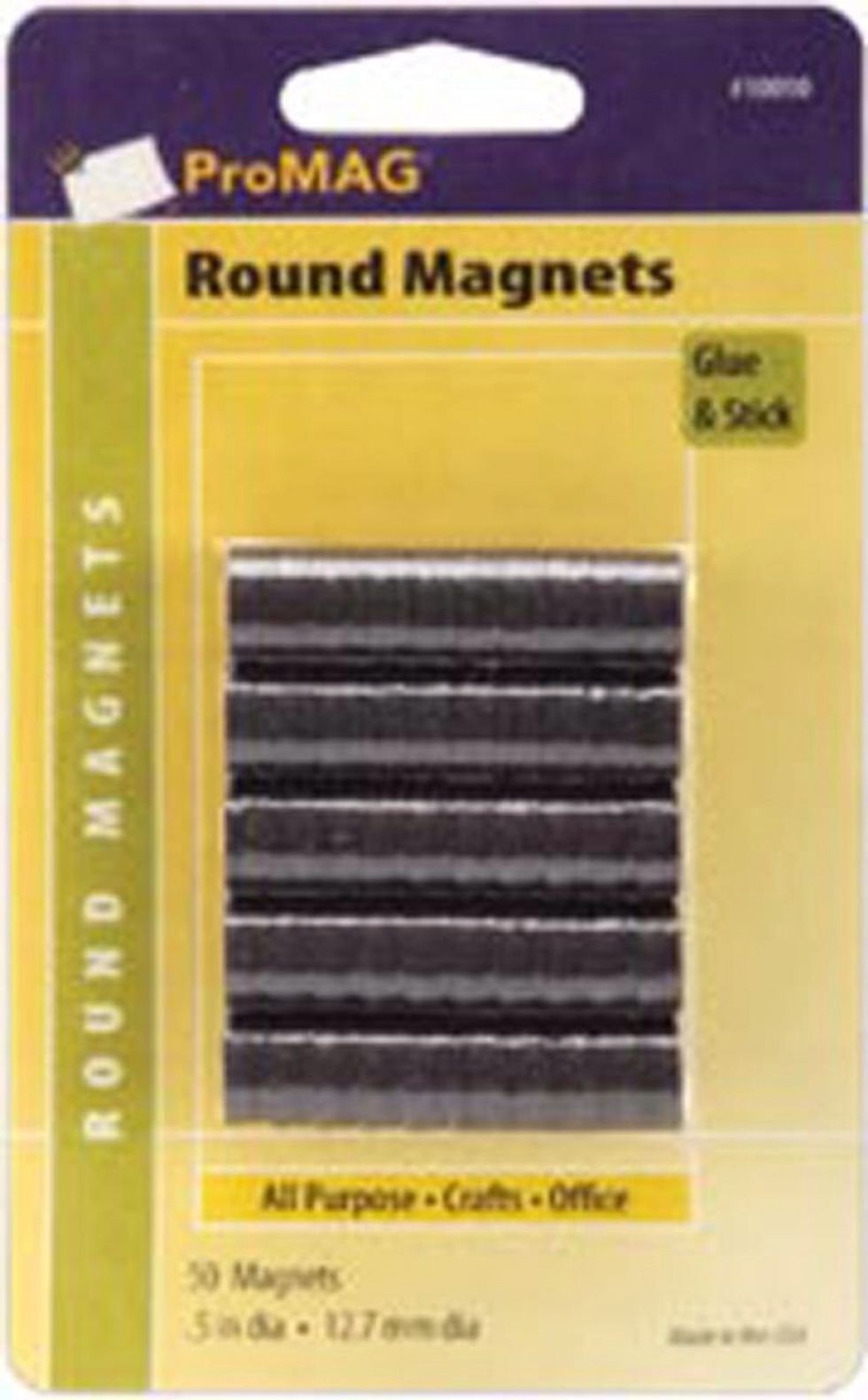 Buy a package of round magnets. Again, Hobby Lobby or Michael's Craft Store.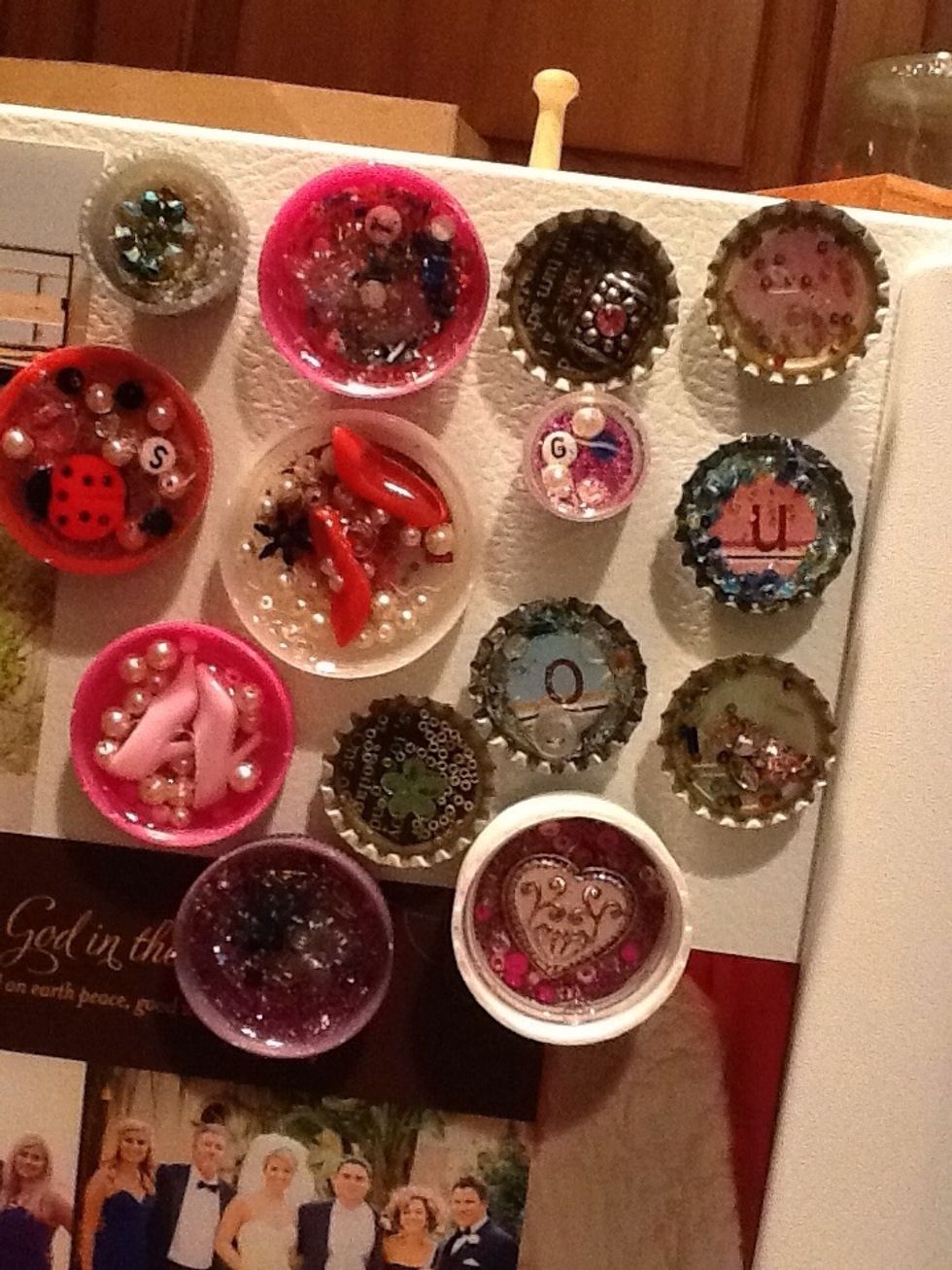 Turn all of your caps over. Glue one magnet to the back of each cap. Set aside to dry. Dry time roughly 2 hours. I usually do this step and then walk away from the project until they are dry.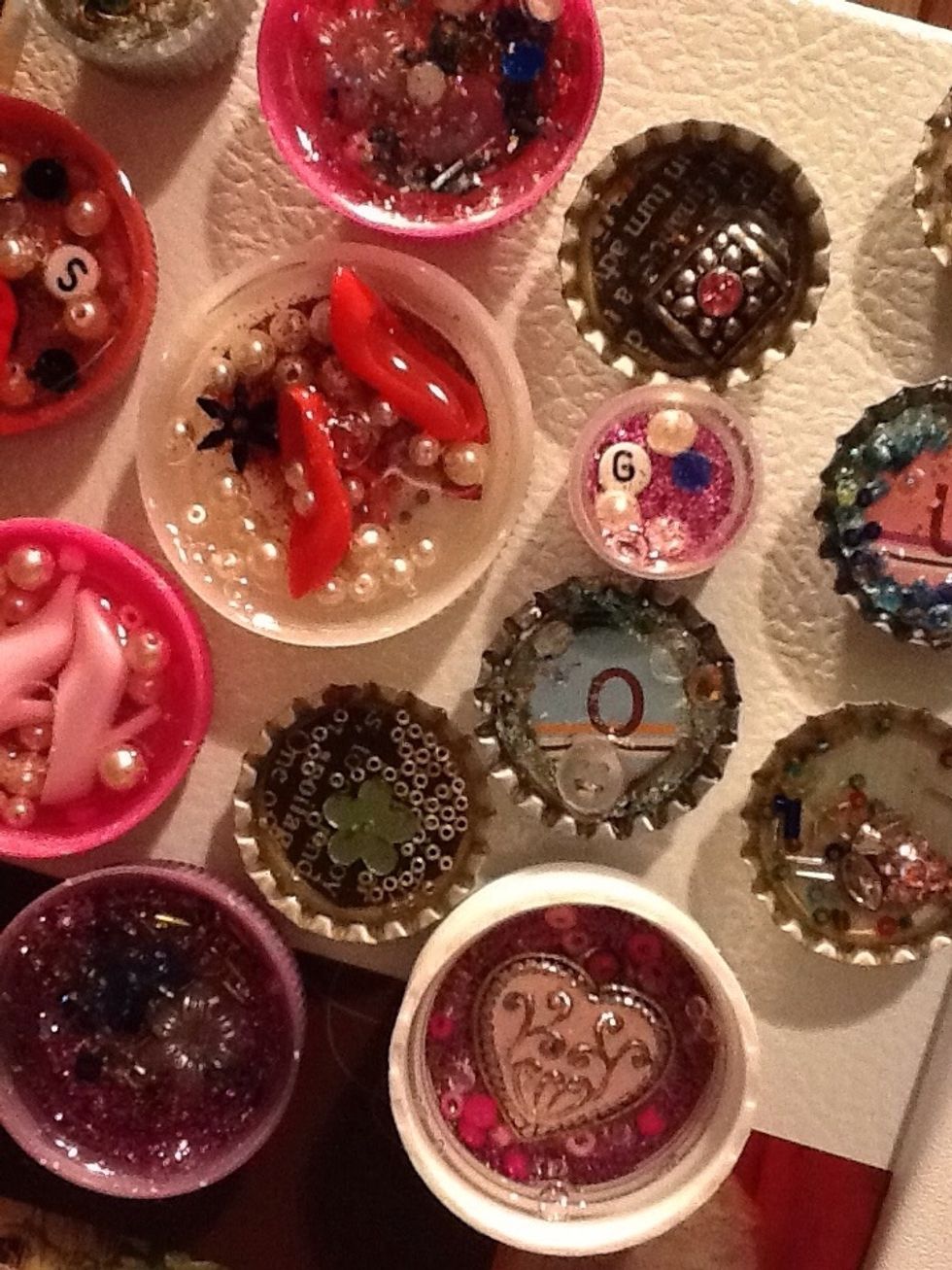 I turn them onto an old cookie sheet so that the magnet keeps the cap in place...while the fun part continues! Fill each magnet with paper scraps, glitter, beads, buttons, small charms, rhinestones.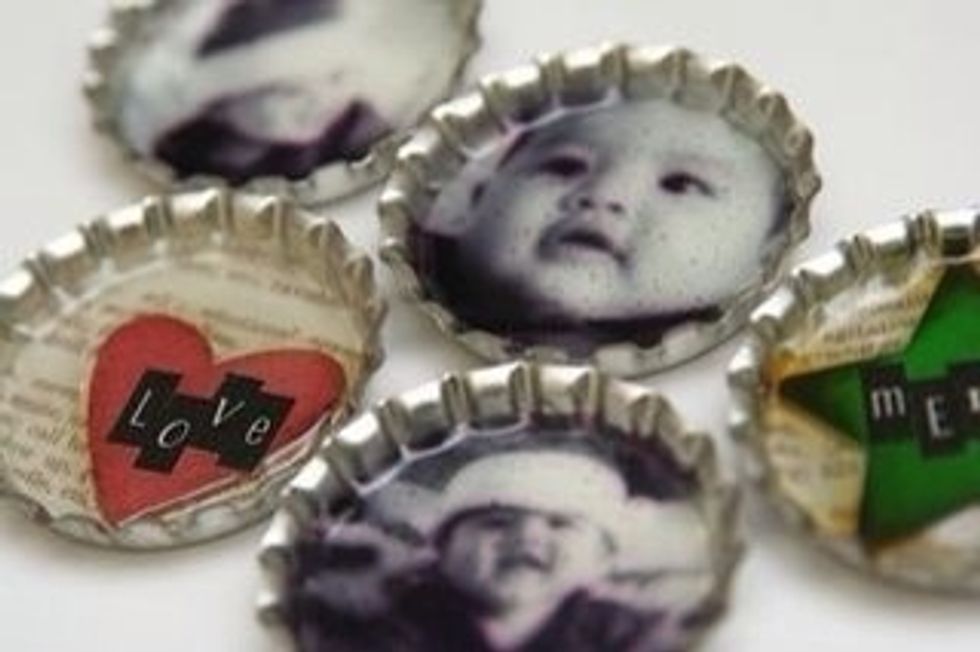 Photos also work well. If you want to keep a photo in place, add a touch of hot glue to the back and tack in place before adding baubles and glitter.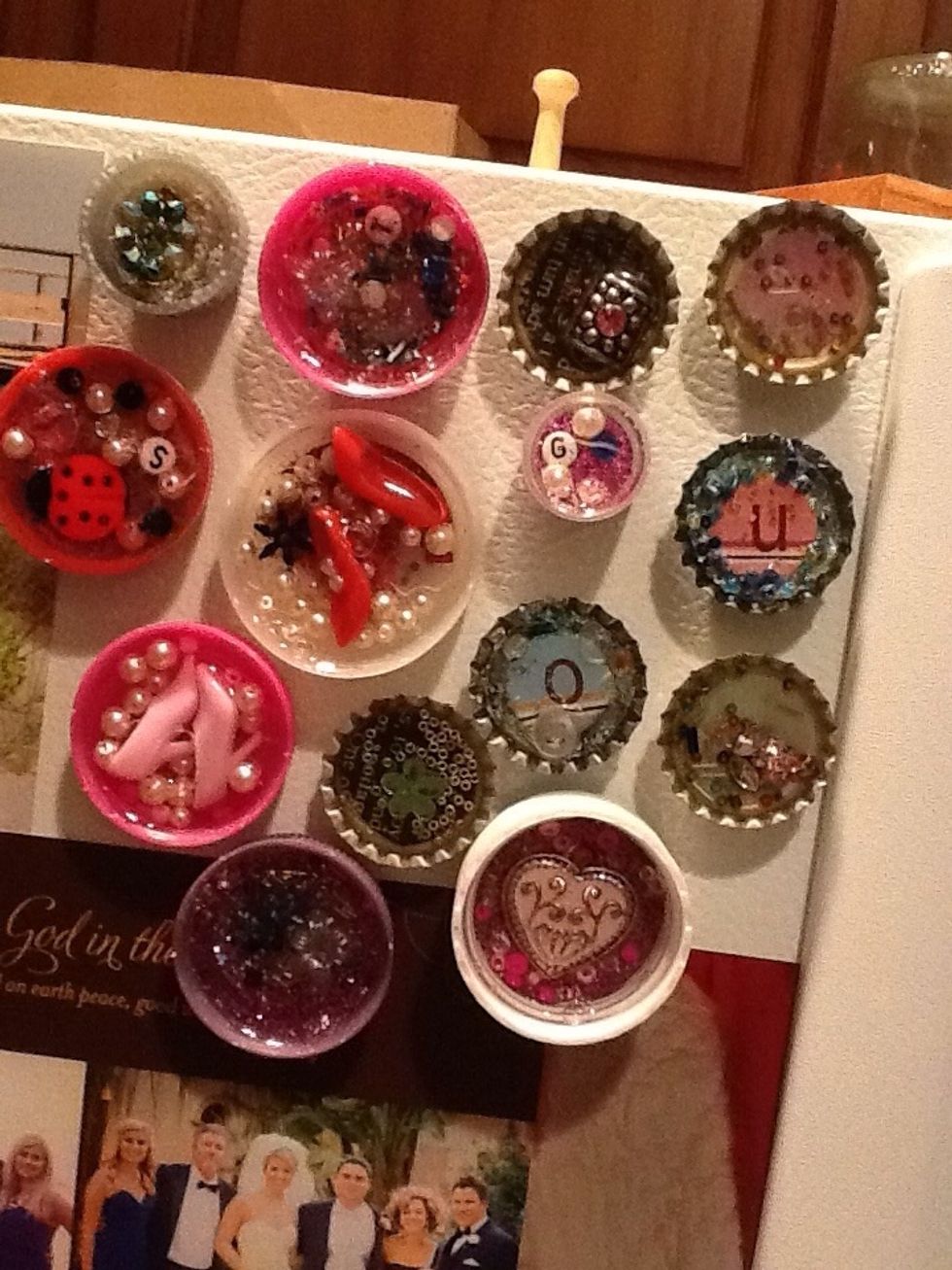 Have fun filling them with trinkets, monogrammed beads, pearls, and collectibles. Once all of the caps are crafted as you like them move onto the next step.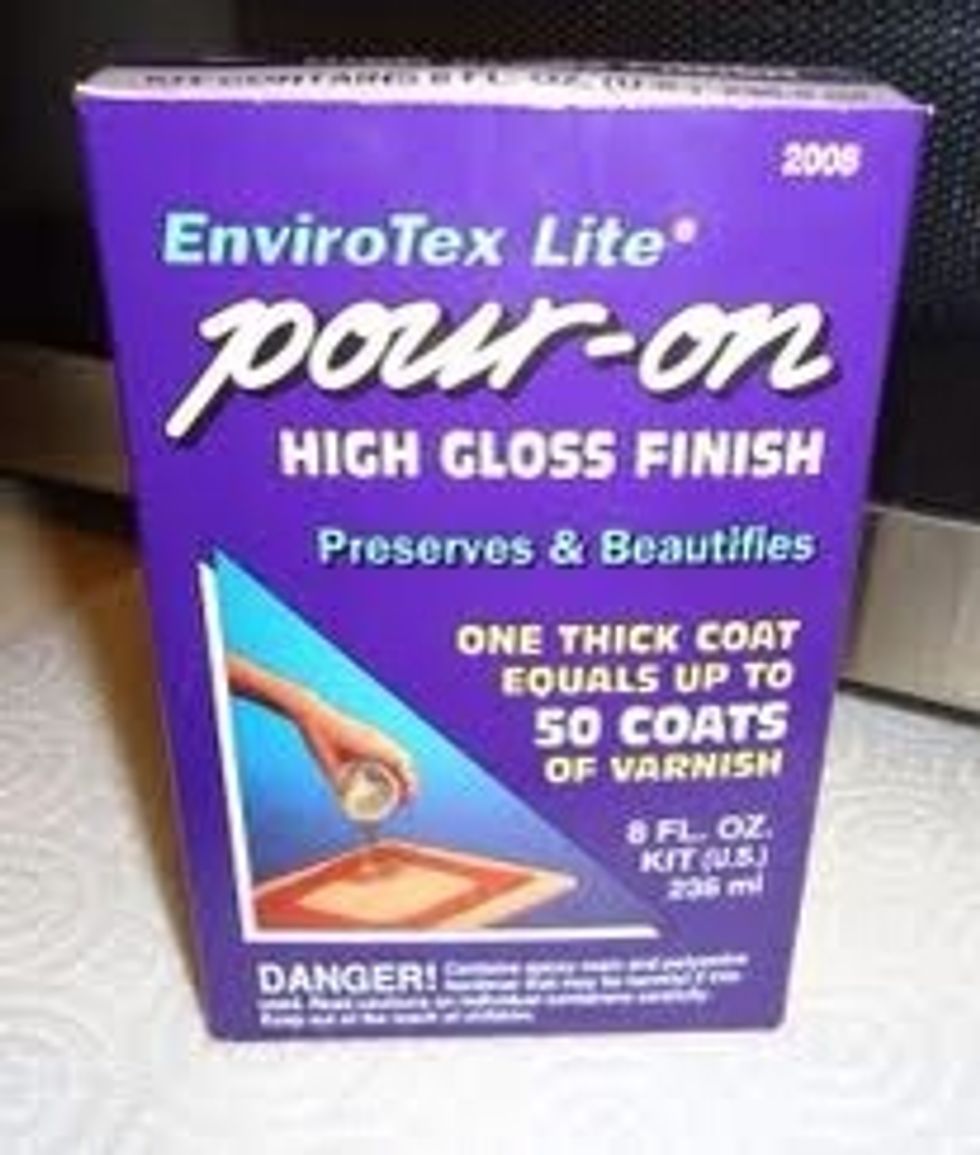 Pour both parts of product into mixing bowl & stir quickly until mixed well! Pour blended product into squirt bottle & proceed with filling each cap to it's top. Discard mixing bowl & squirt bottle.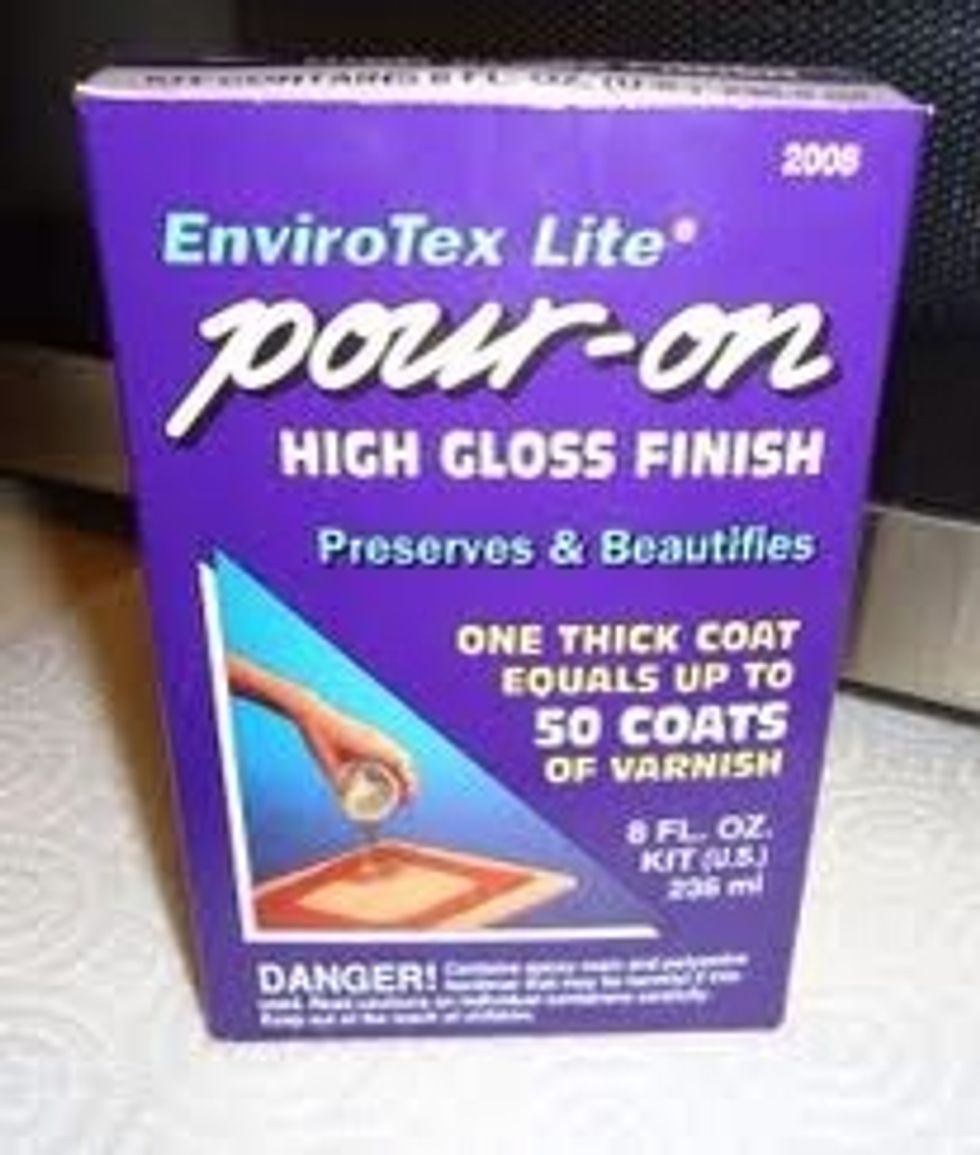 Have a side project on stand-by in case you mixed too much product. It is too good to waste. Sets like a heavy deco podge. Great for picture frames, jewelry, and art projects.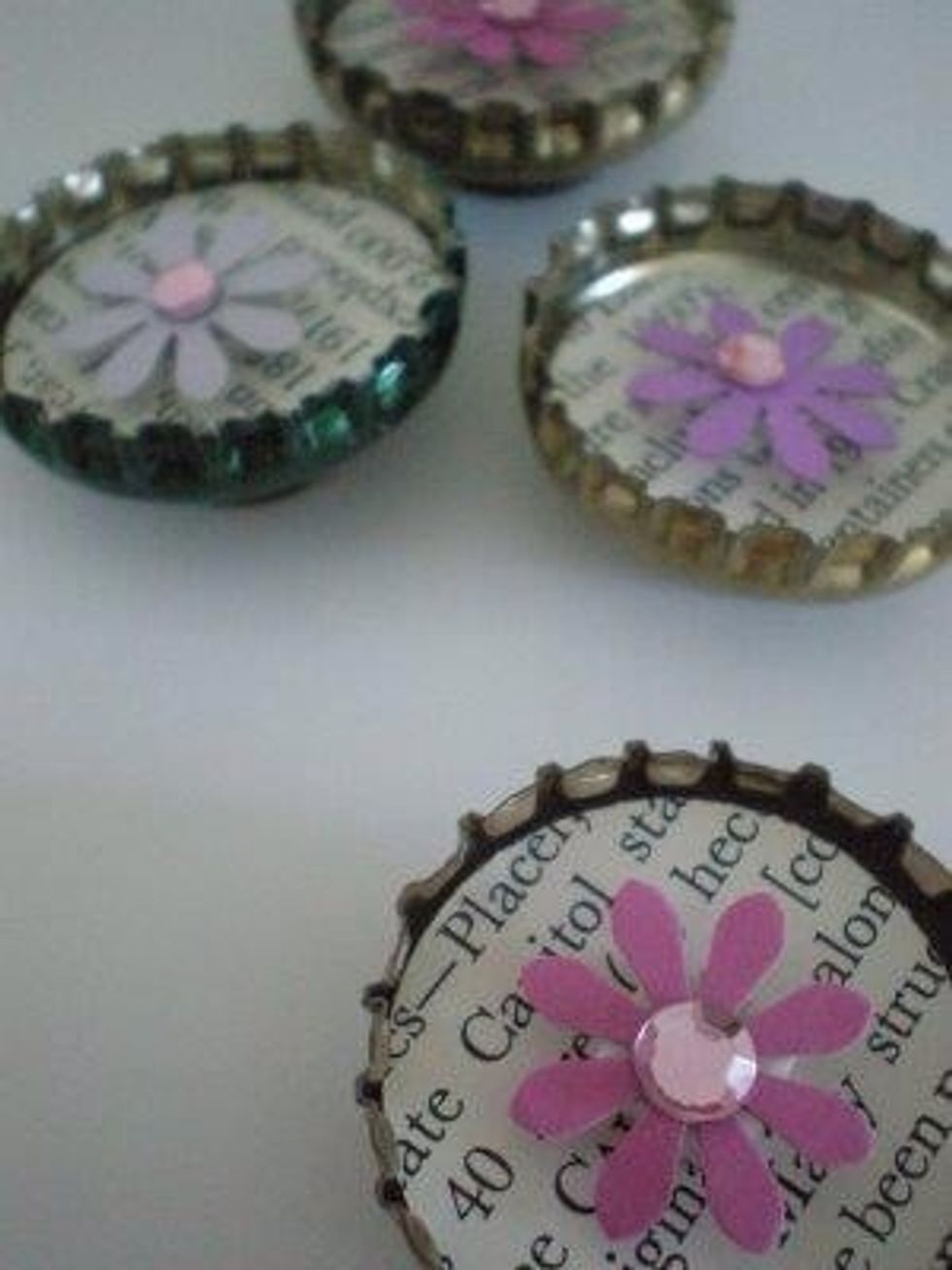 Magnets make great gifts and projects for small groups.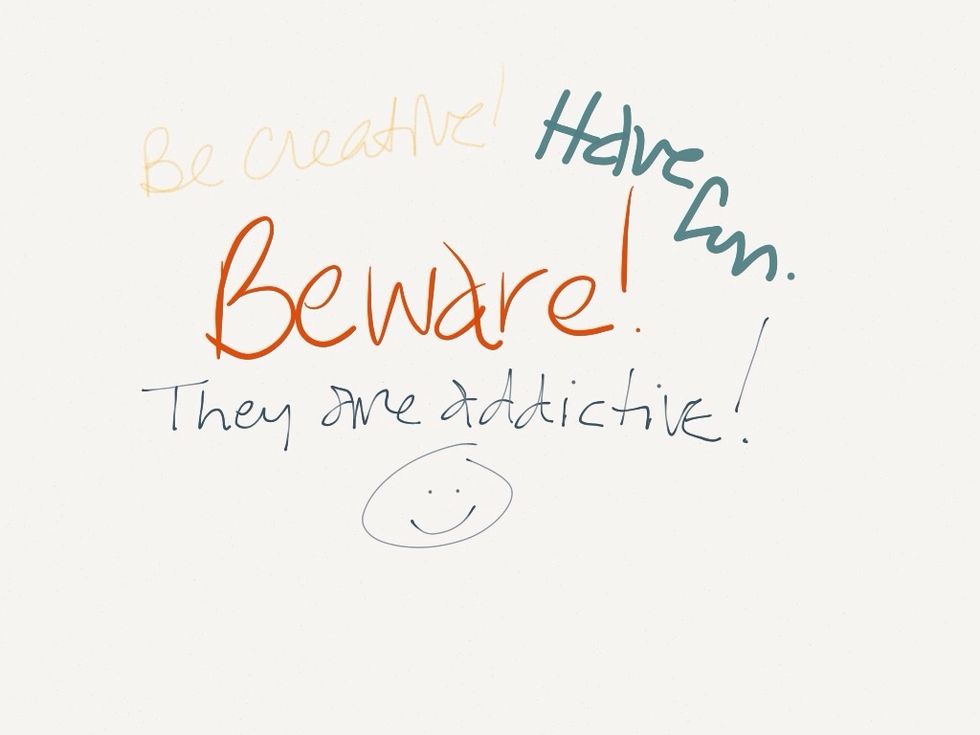 Get creative! Have fun! But BEWARE!!! They are addictive. Message me some pictures of your magnets!
30.0 Bottle Caps
30.0 Round Magnets
1.0 Tube E6ooo Glue
1.0 Small Box EnvirotexLite Resin
Scraps of colorful paper, small beads, rhinestones