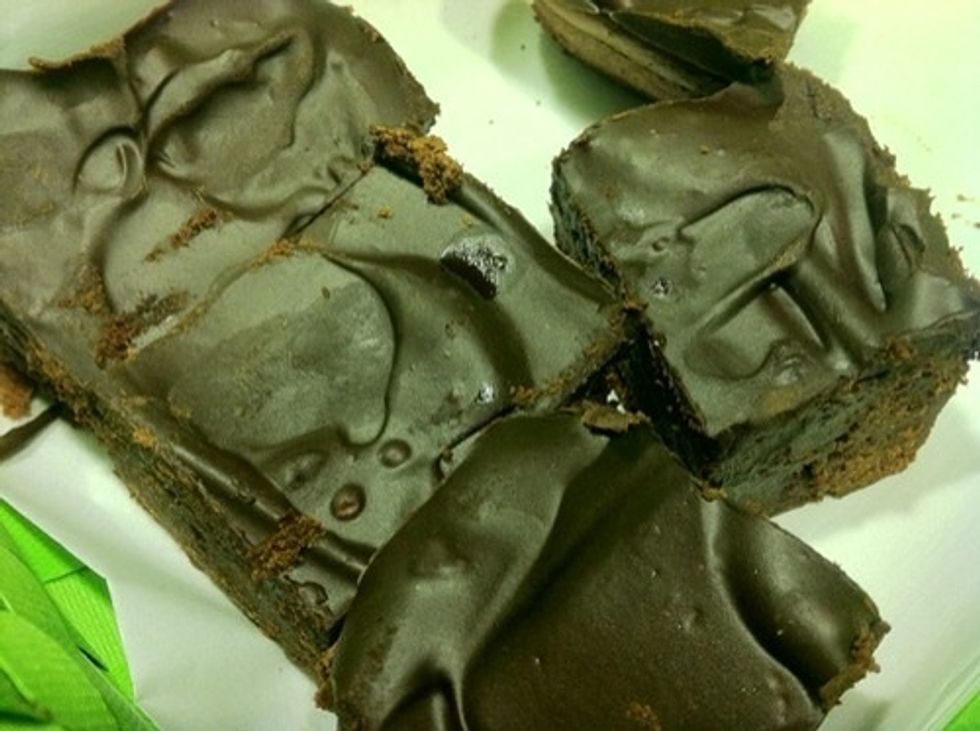 Rich, chocolately brownies that are pretty good even in the opinion if someone who isn't a big brownie fan.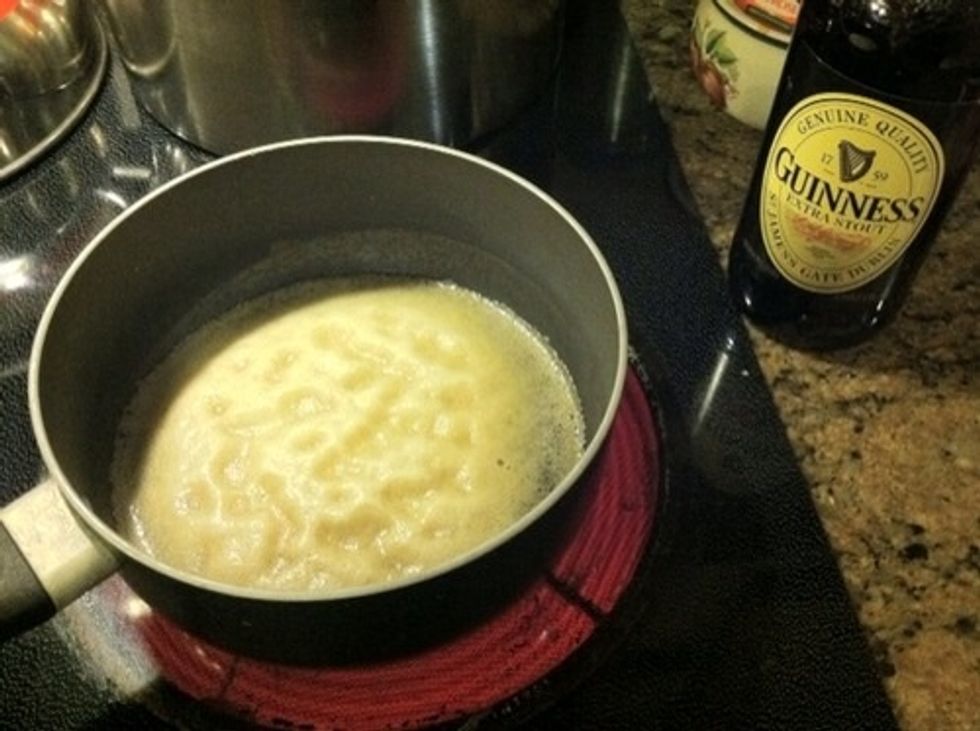 Preheat the oven to 350 degrees. Line a 9x9 pan with parchment paper. Bring Guinness to a boil in medium sauce pan; cook until reduced to 1/2 cup. Let cool. Reserve 1/4 cup Guinness.
Stir chocolate and butter in double boiler until melted and yummy silky smooth.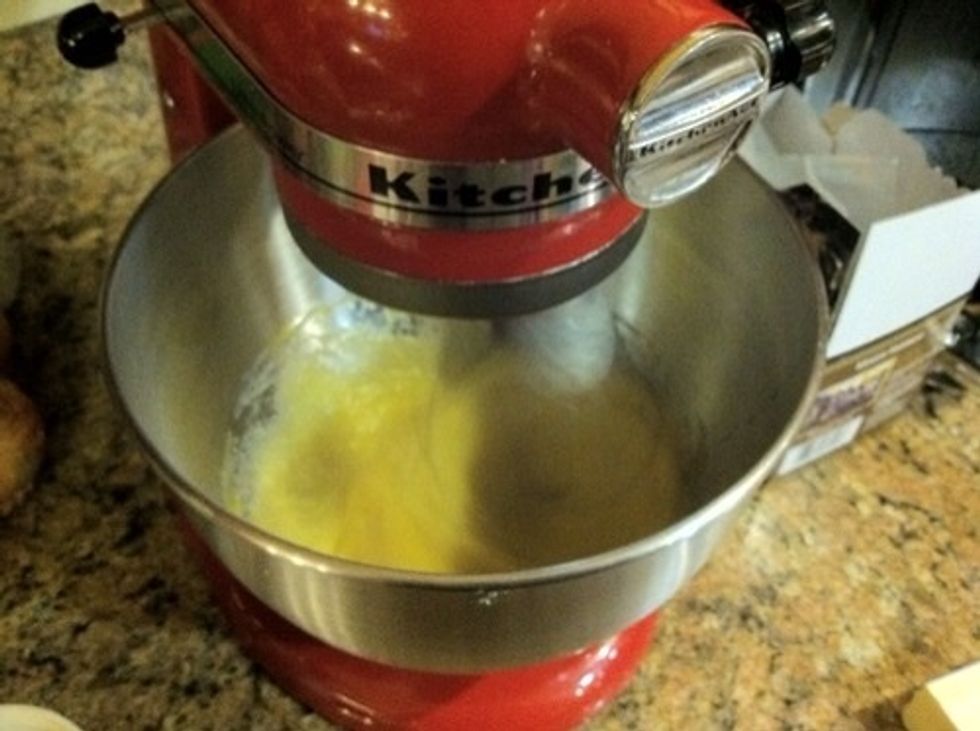 Whisk sugar, eggs, and vanilla in large bowl to blend.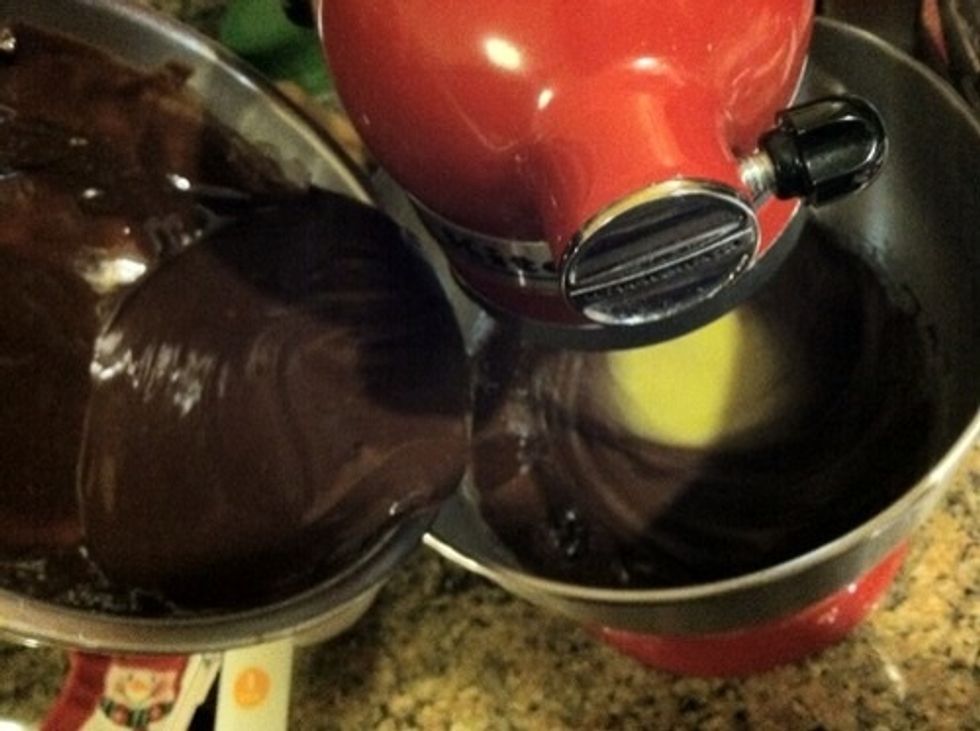 Gradually whisk in chocolate mixture.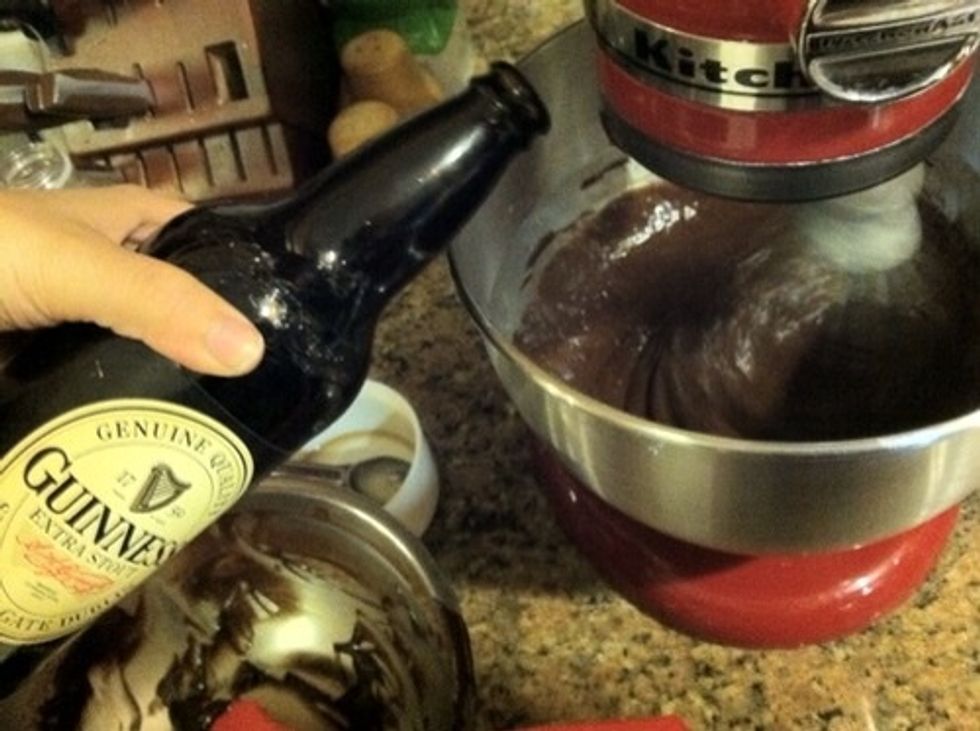 Add 1/4 cup Guinness from the pot (maybe add an extra swig if you're Irish enough).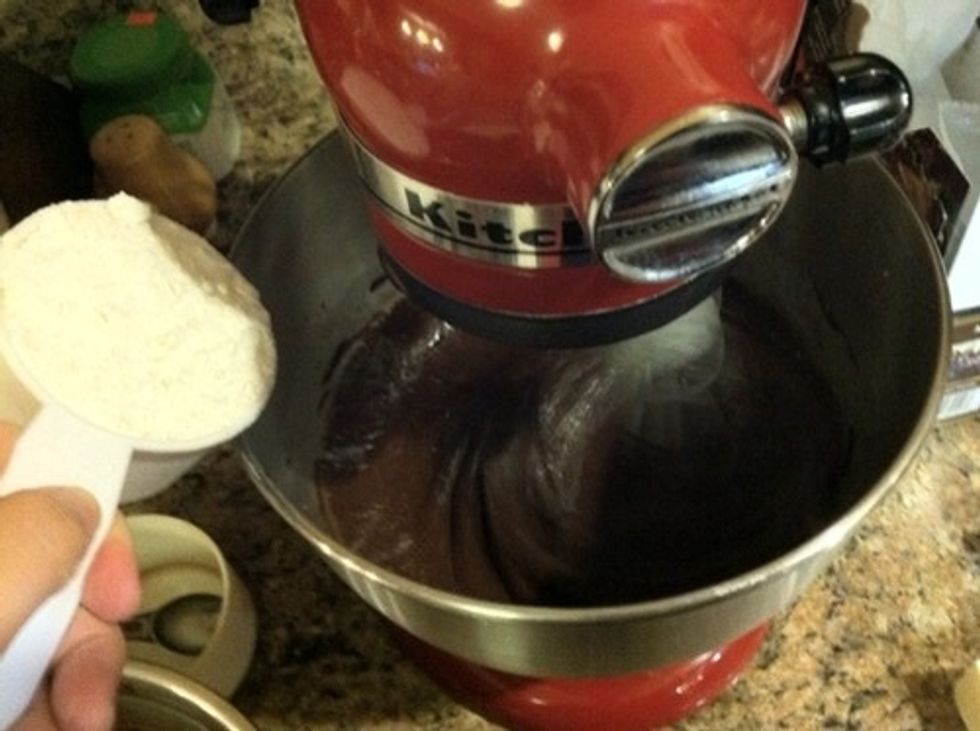 Fold in flour and salt.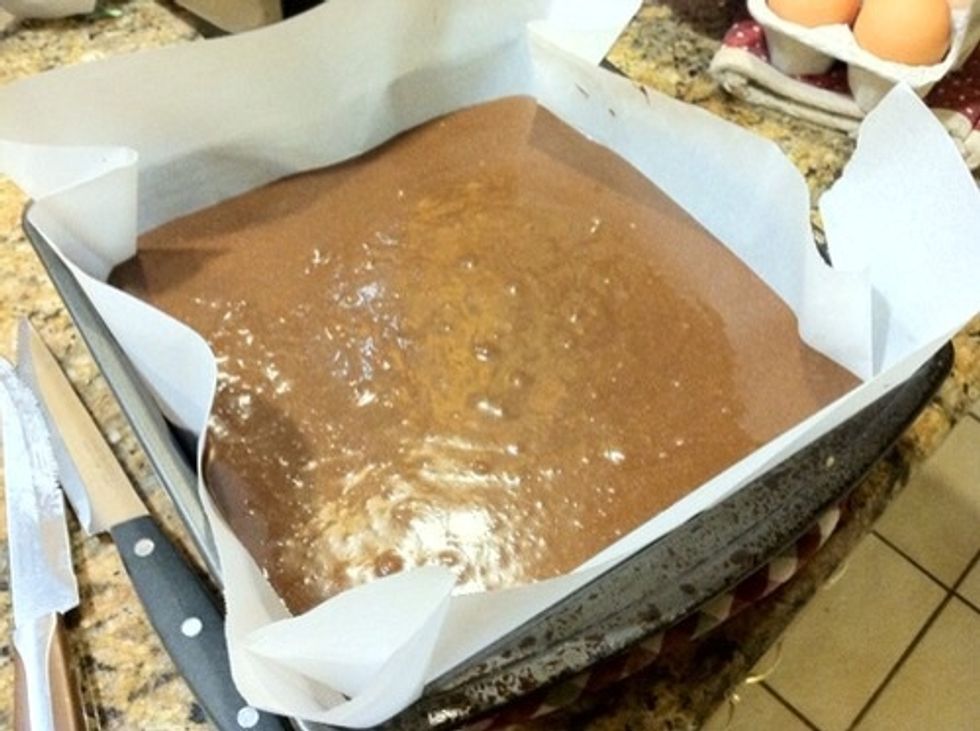 Pour batter into prepared pan. Bake brownies until surface begins to crack and a toothpick inserted comes out with a few moist crumbs (35-40 min). Remove pan from oven and let cool for 20 min.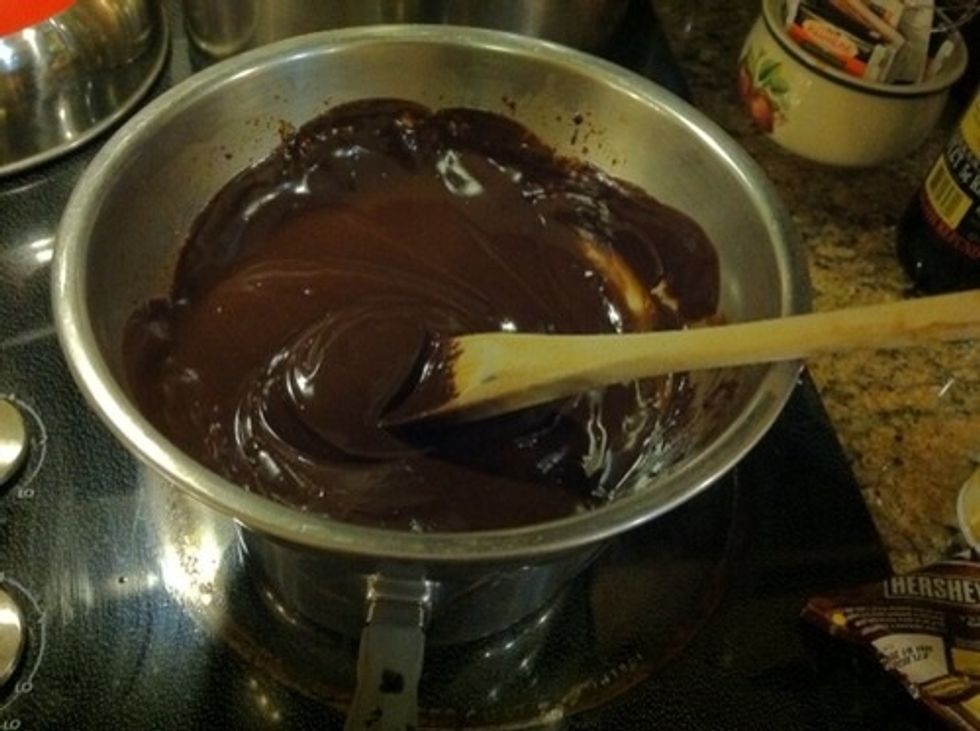 Make the glaze by stirring remaining chocolate in double boiler until melted and smooth. Add reserved Guinness, butter, and salt. Whisk until well blended. Pour over brownies and let cool.
Lift brownies from pan and cut into squares using knife dipped in hot water. Enjoy!
For the batter
1.0c Stout (such as Guinness)
12.0oz Semisweet chocolate (chopped)
1/3 Sticks unsalted butter
1.0c Sugar
3.0 Large eggs
1.0tsp Vanilla extract
3/4c All-purpose flour
1/2tsp Salt
For the glaze
1/2oz Chocolate
2.0Tbsp Butter
1/4tsp Salt