Seeing as this is my grandfathers favorite! I had to make Boston cream pie for Christmas! This was easy and delicious! Try it for yourself!
46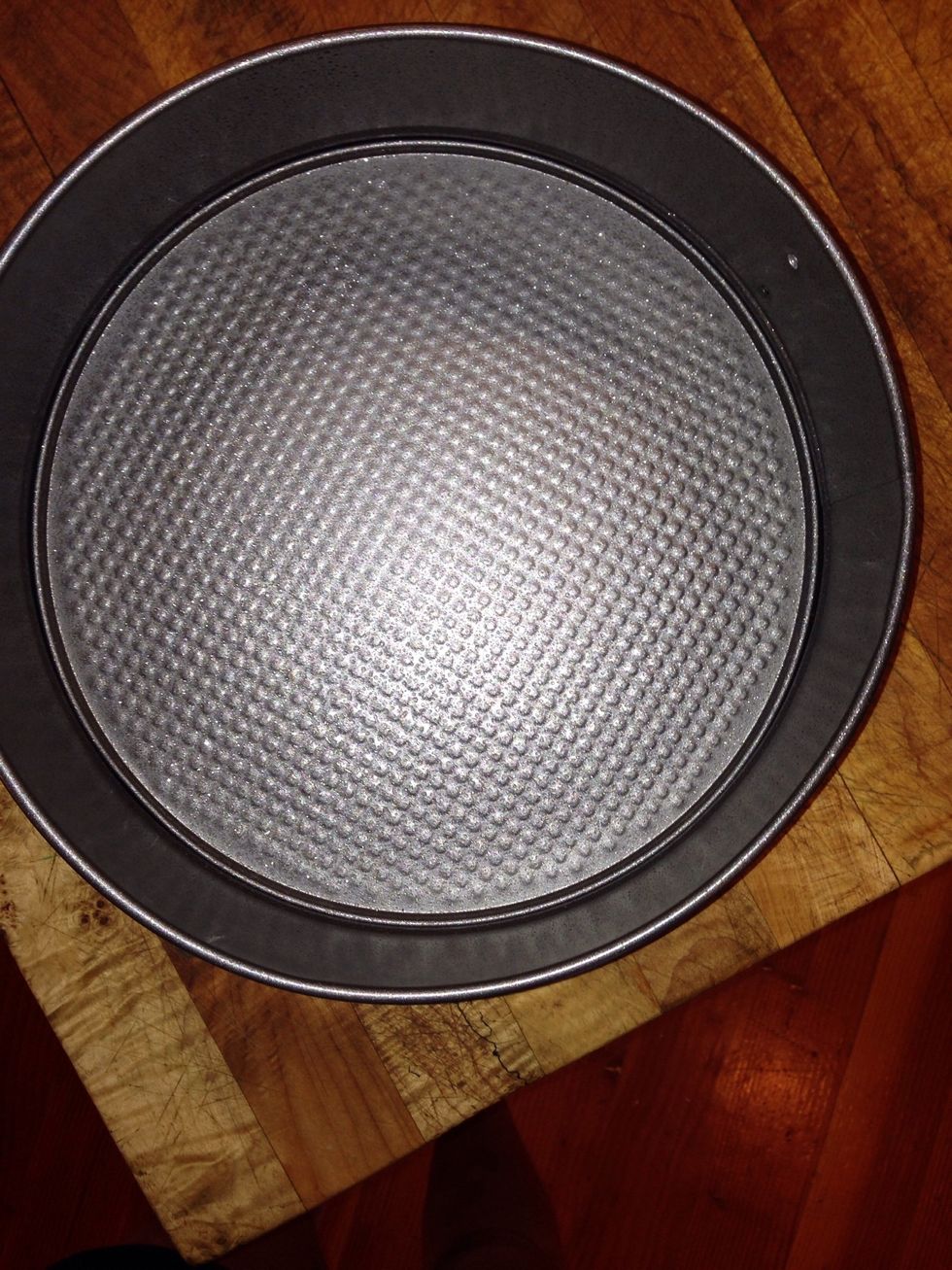 Spray a springform pan heavily with Pam! Preheat oven to 350 degrees F.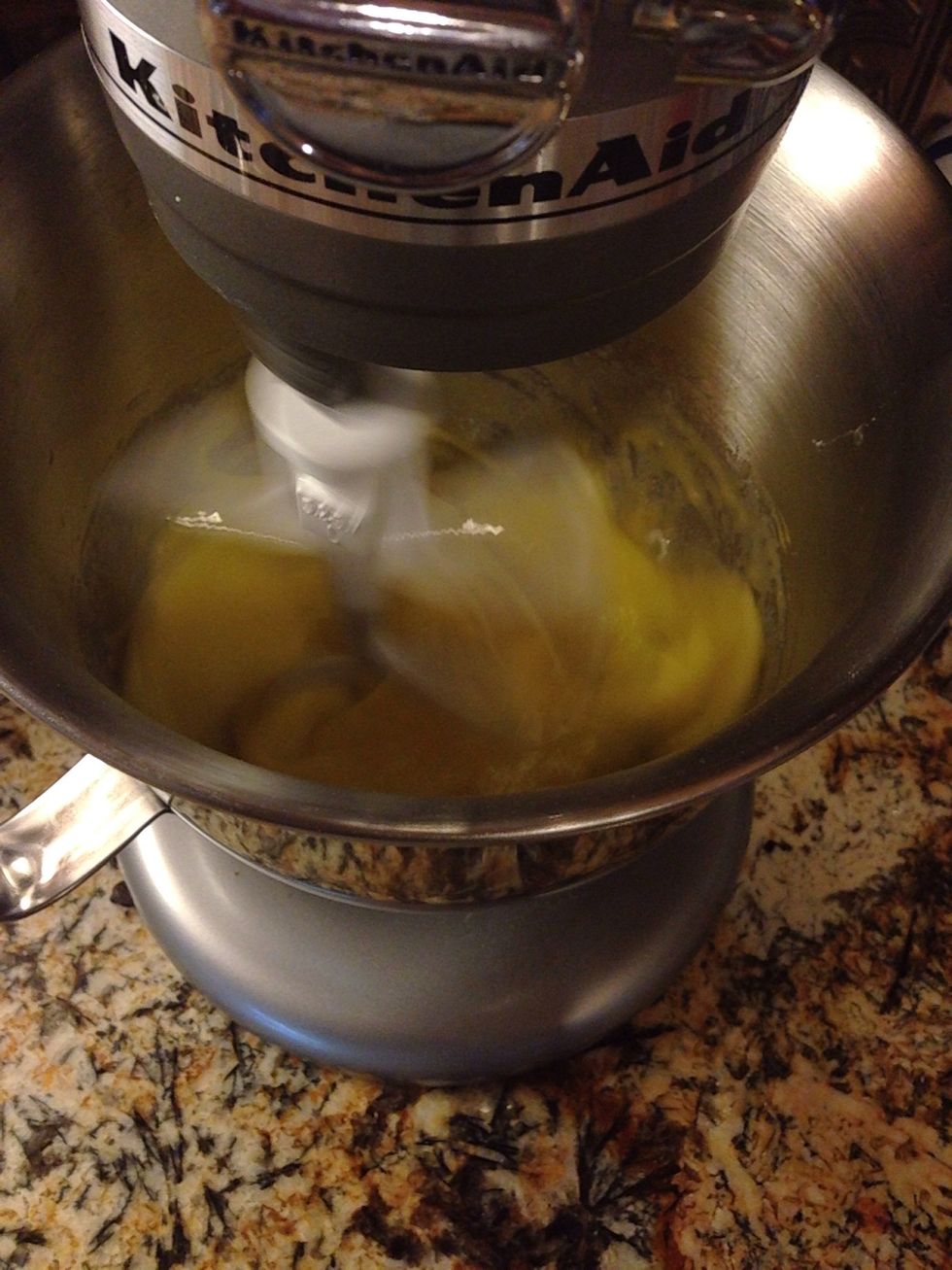 Beat eggs, sugar and vanilla, for 10 min. Until light and fluffy, and tripled in volume.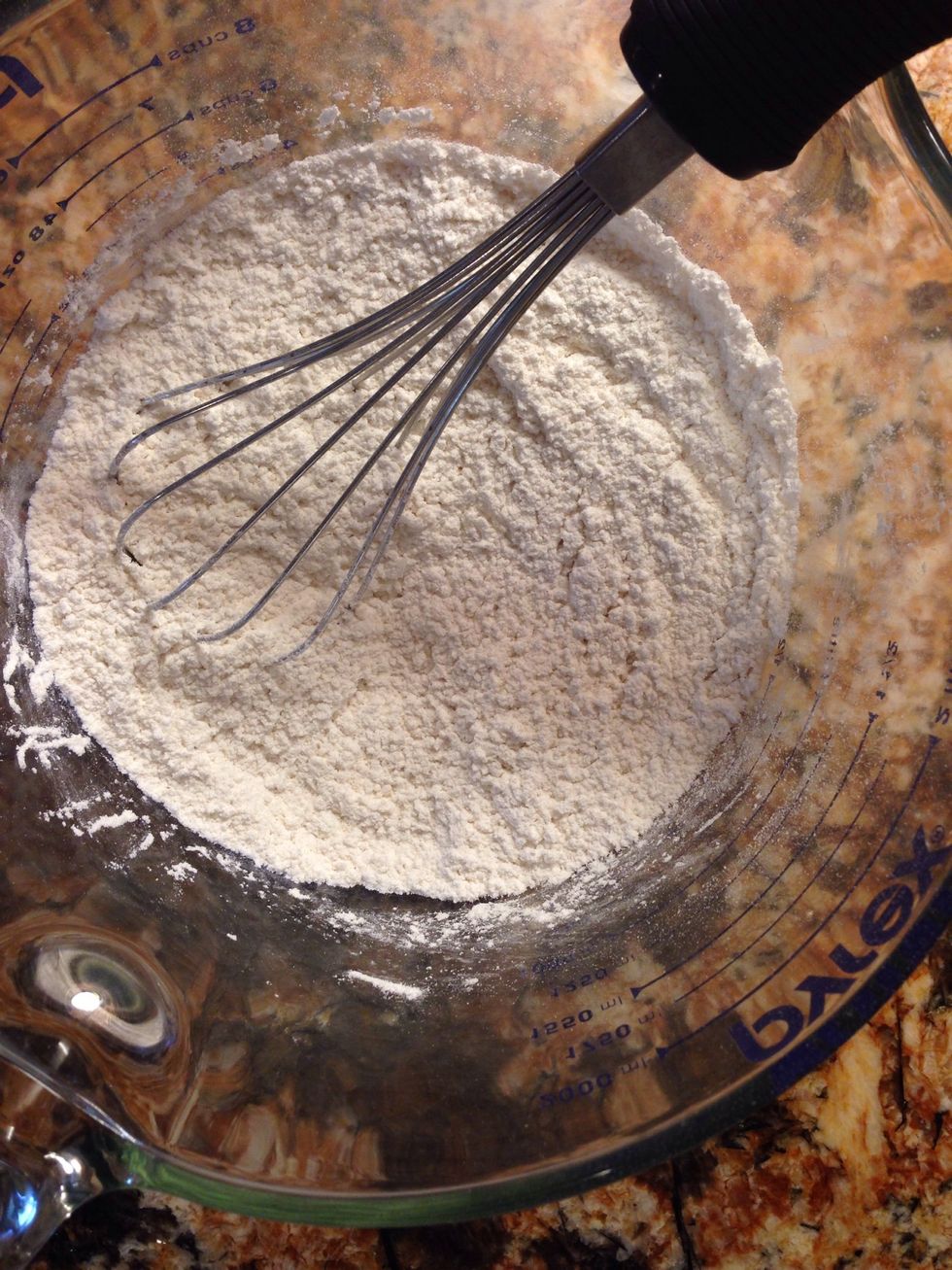 Whisk together your dry ingredients.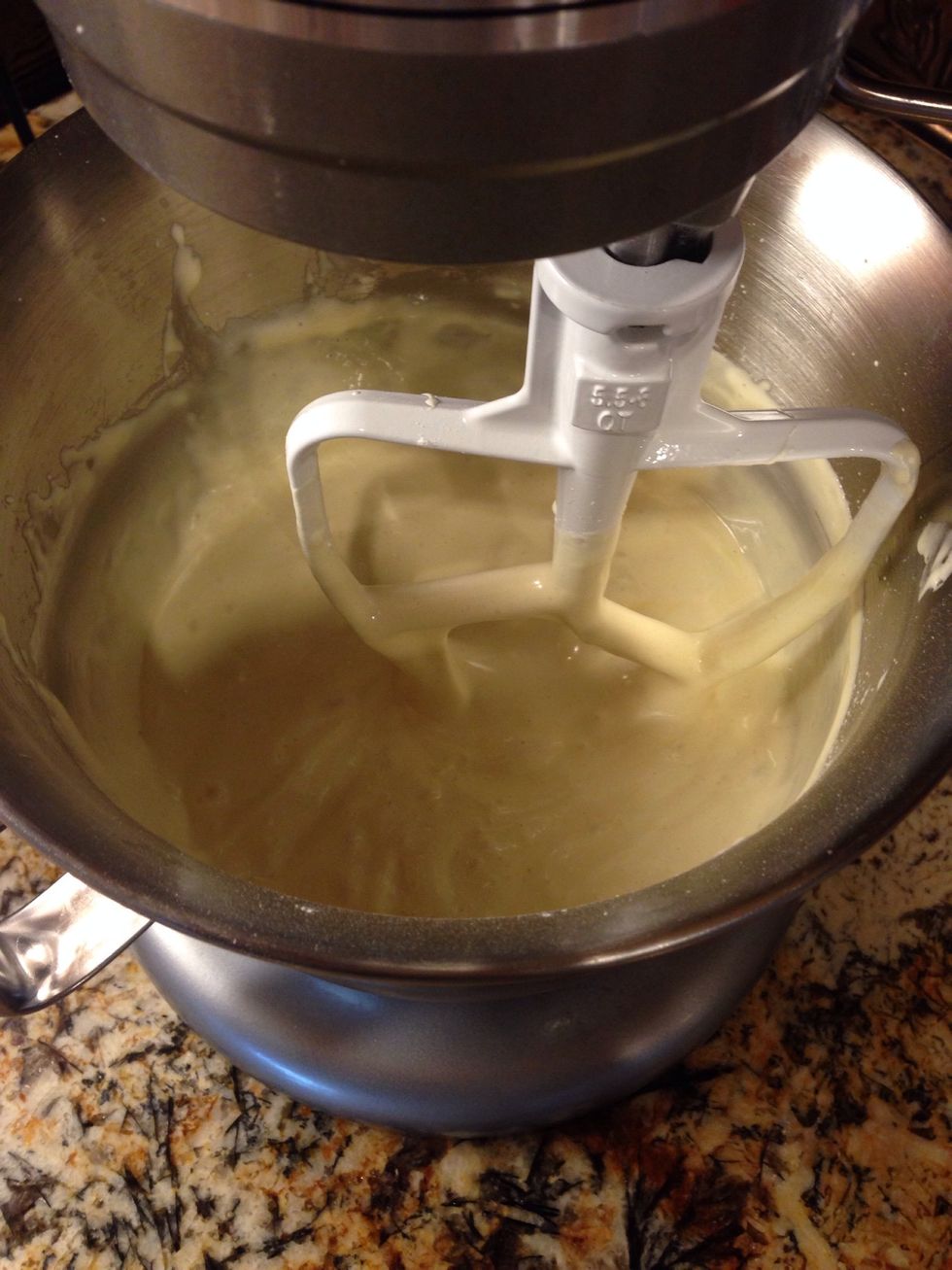 Combine dry and wet ingredients.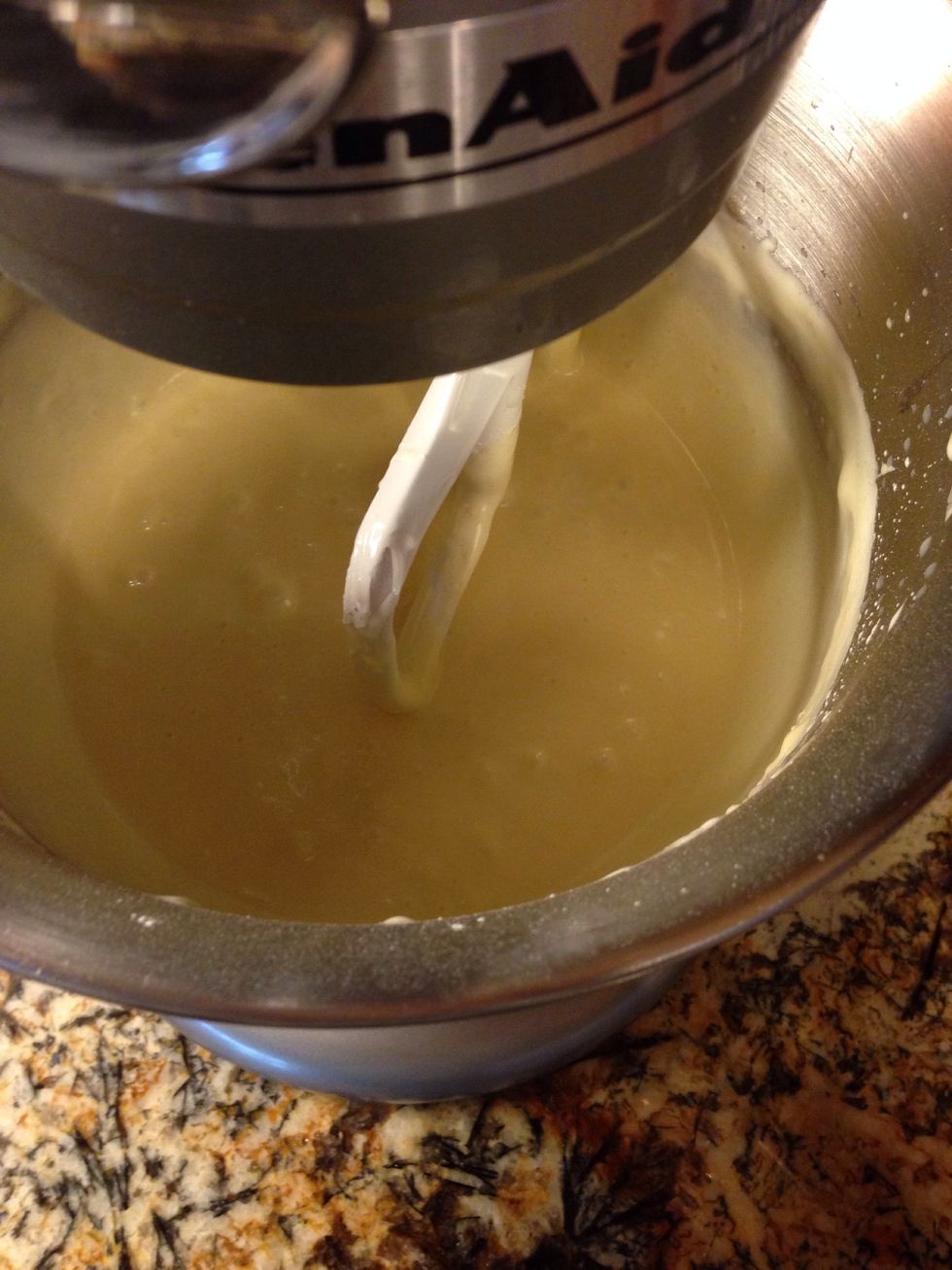 Add oil, mix thoroughly.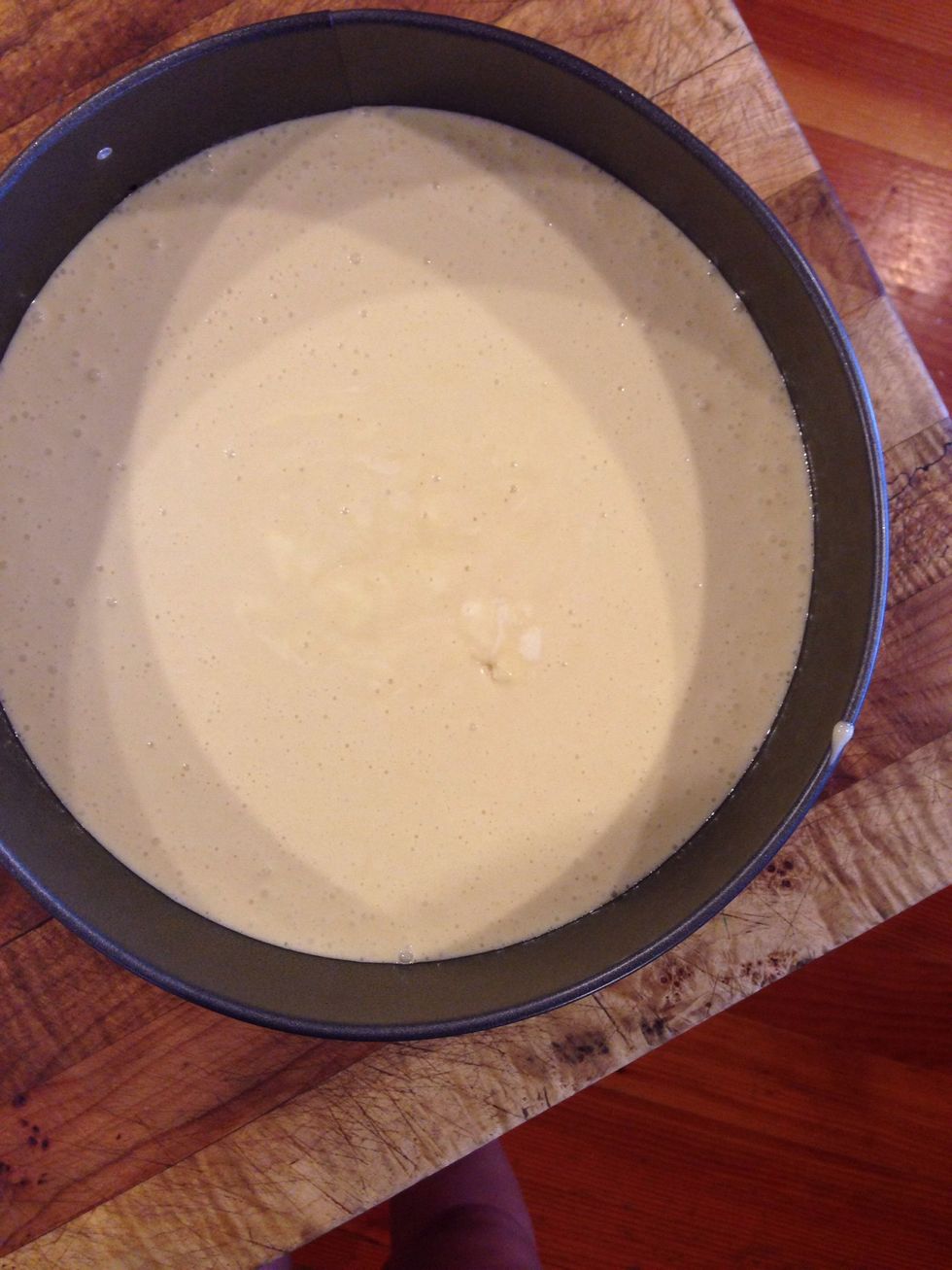 Pour into greased pan and bake for 25-30 min.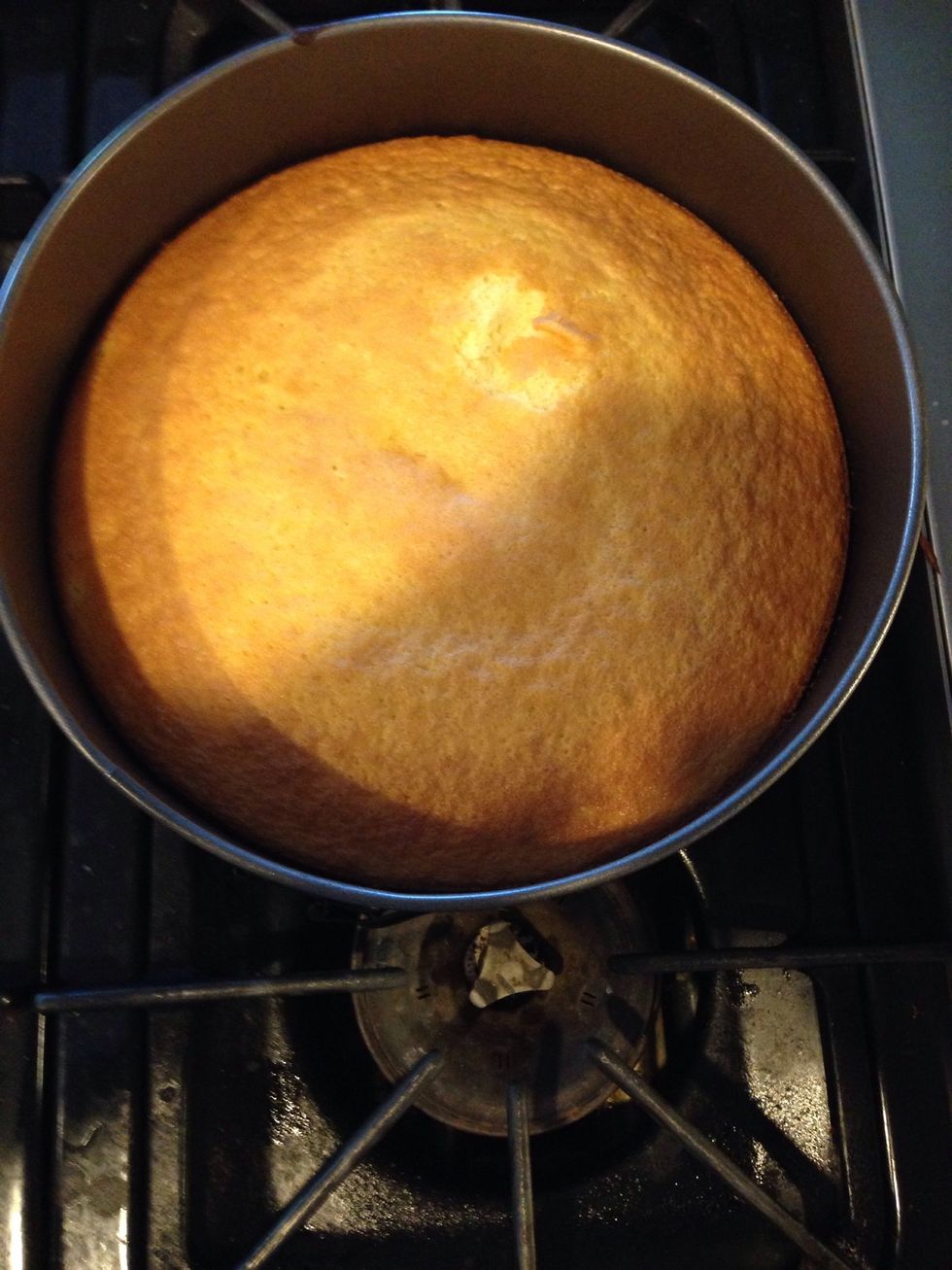 Let cool slightly, remove from pan, and cool completely.
Meanwhile start making your custard! Heat milk and vanilla. Do not boil.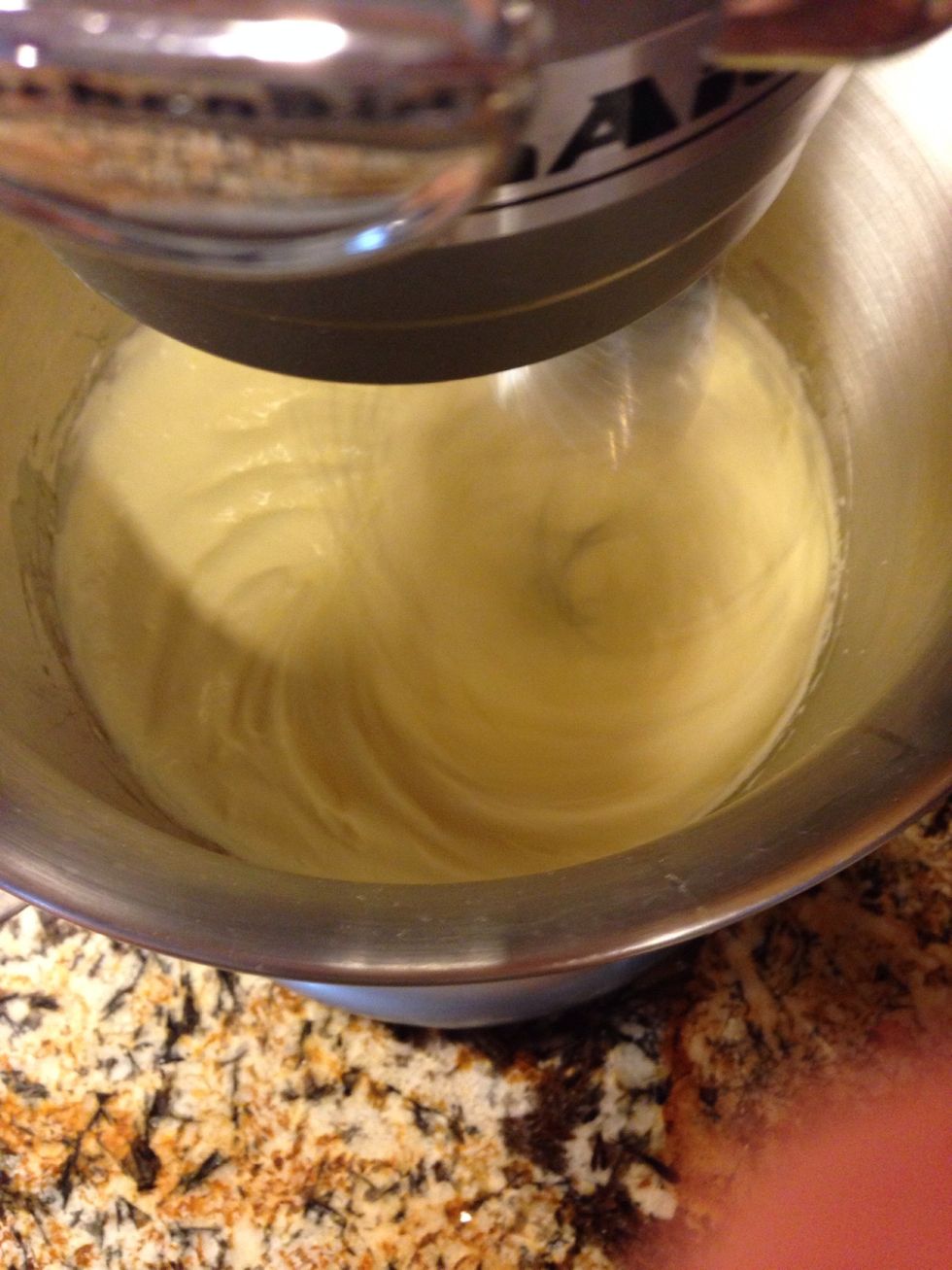 Beat eggs and sugar, until light and fluffy.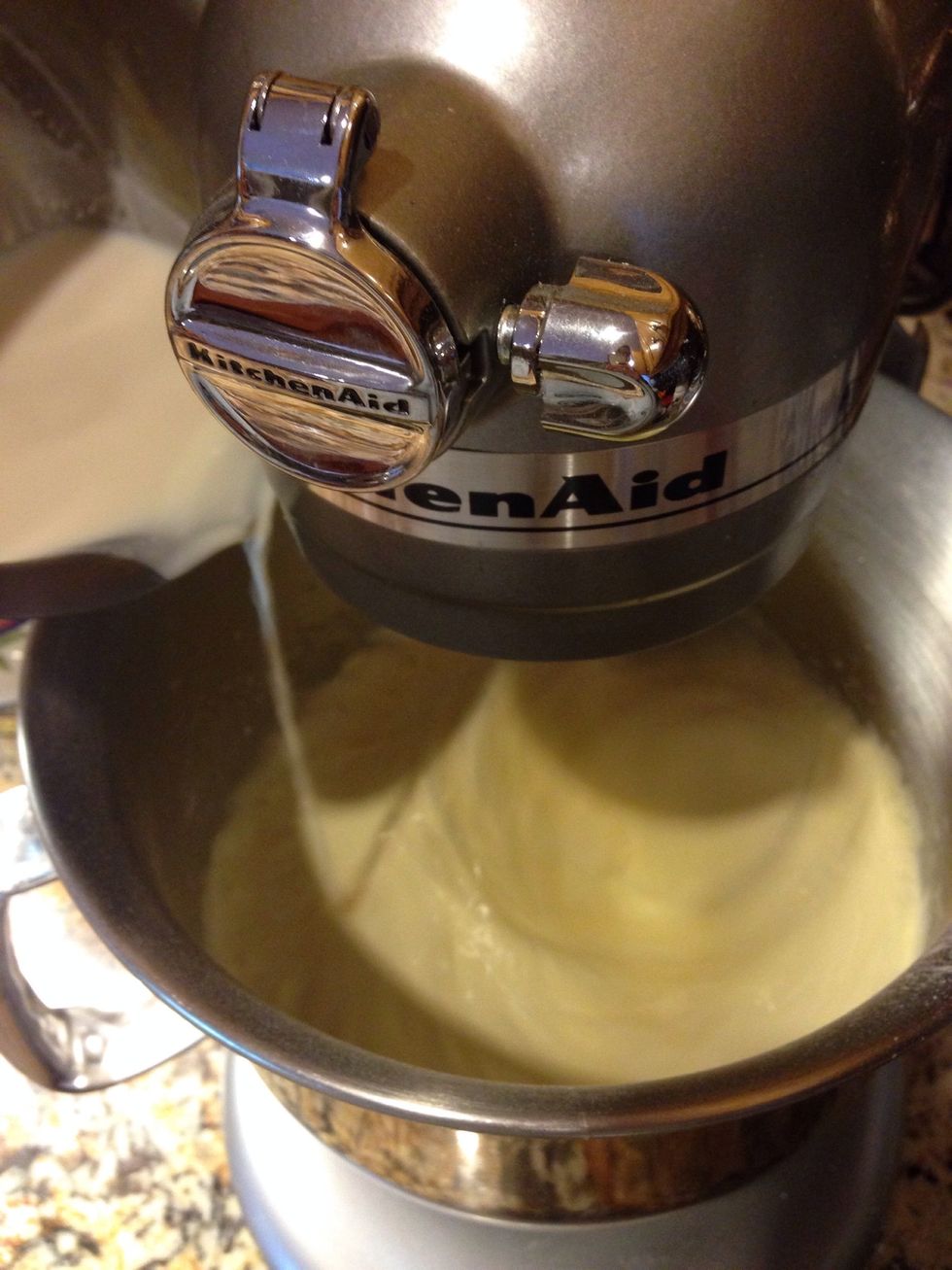 Carefully pour in hot milk and continue to mix. Add cornstarch, and mix until no lumps remain.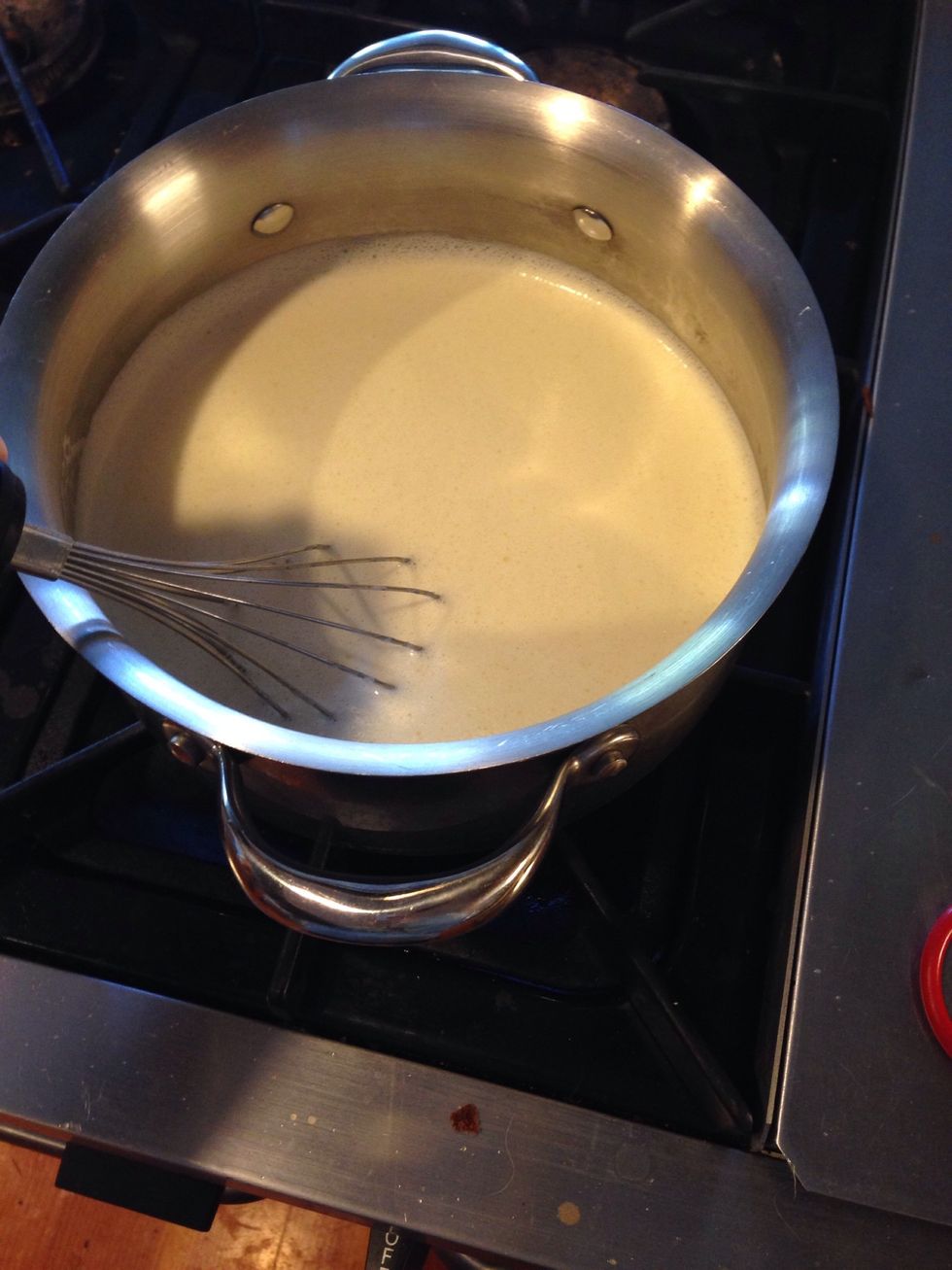 Pour mixture into a sauce pan and whisk continually over low heat.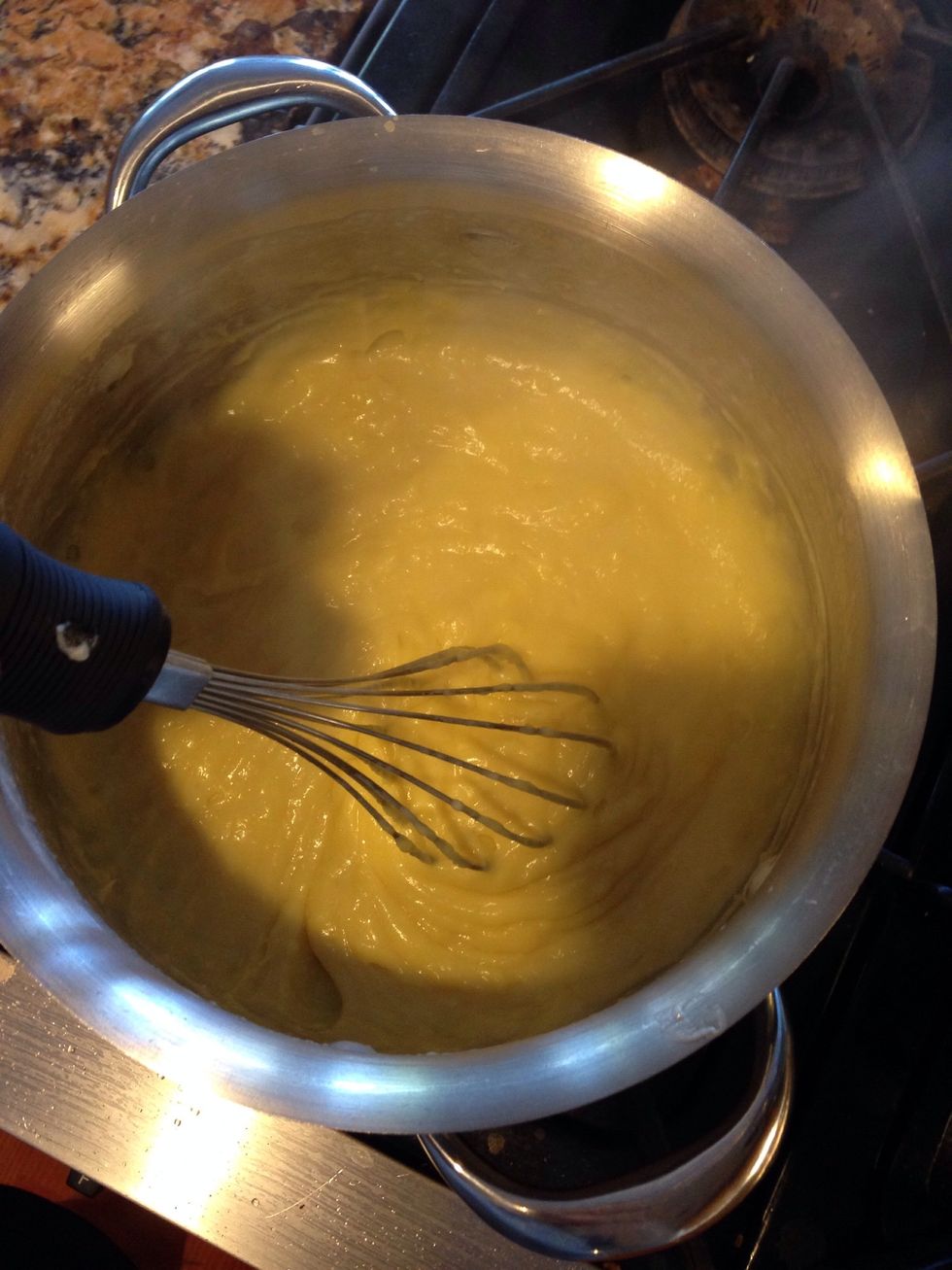 Continue to whisk until pudding becomes thick.
Remove from heat and place in a bowl, until further use!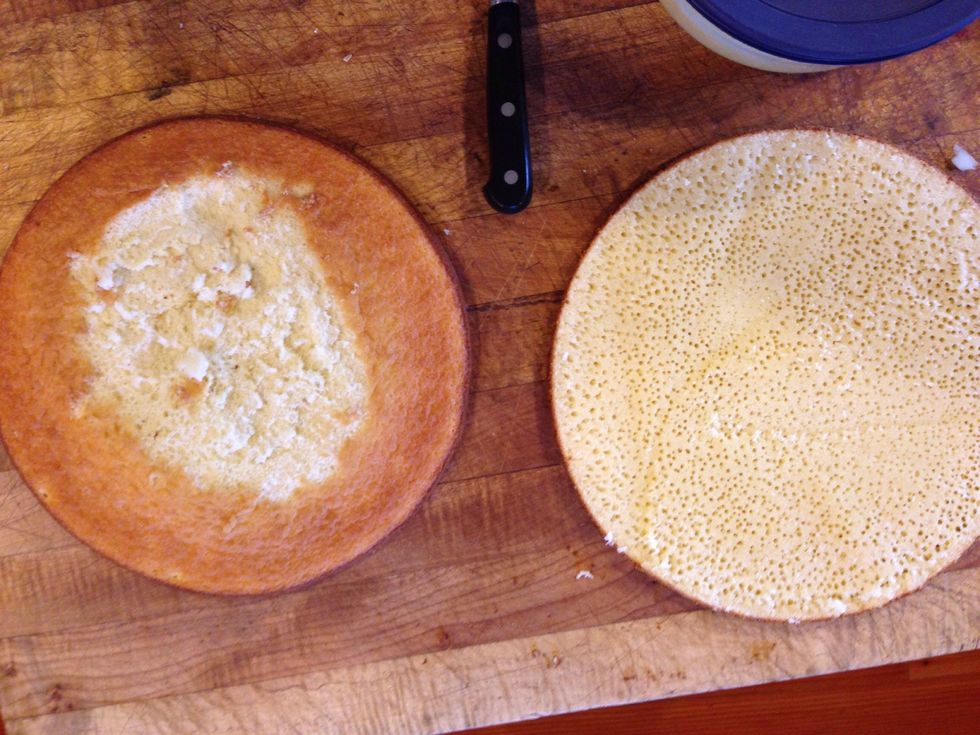 Slice your cake in half! As evenly as possible! :)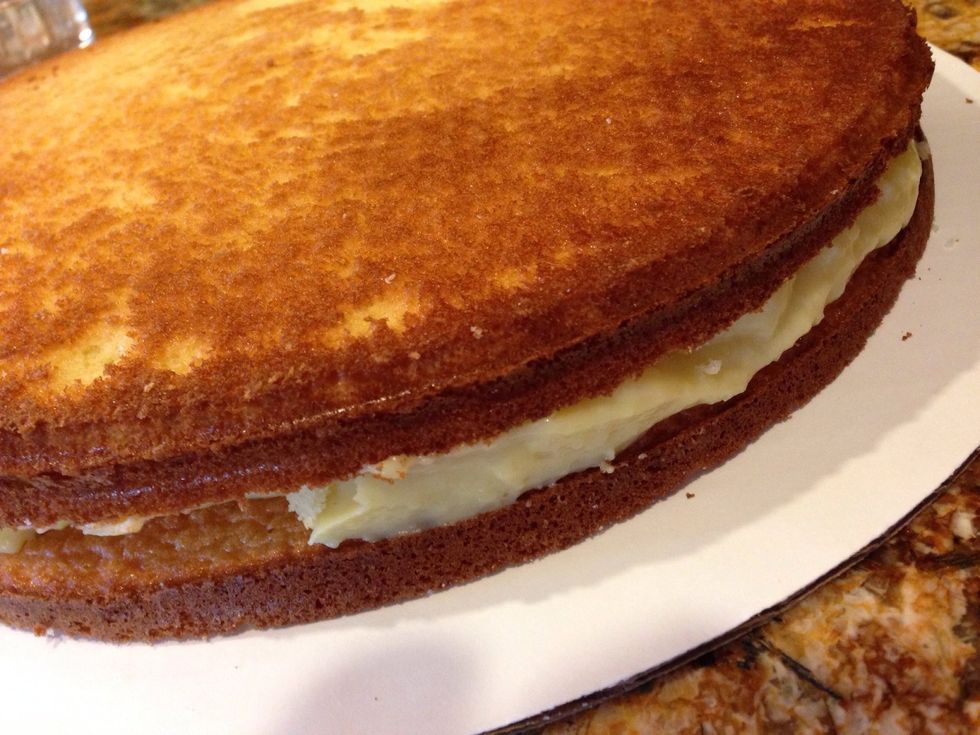 Fill cakes with custard, and refrigerate until further use!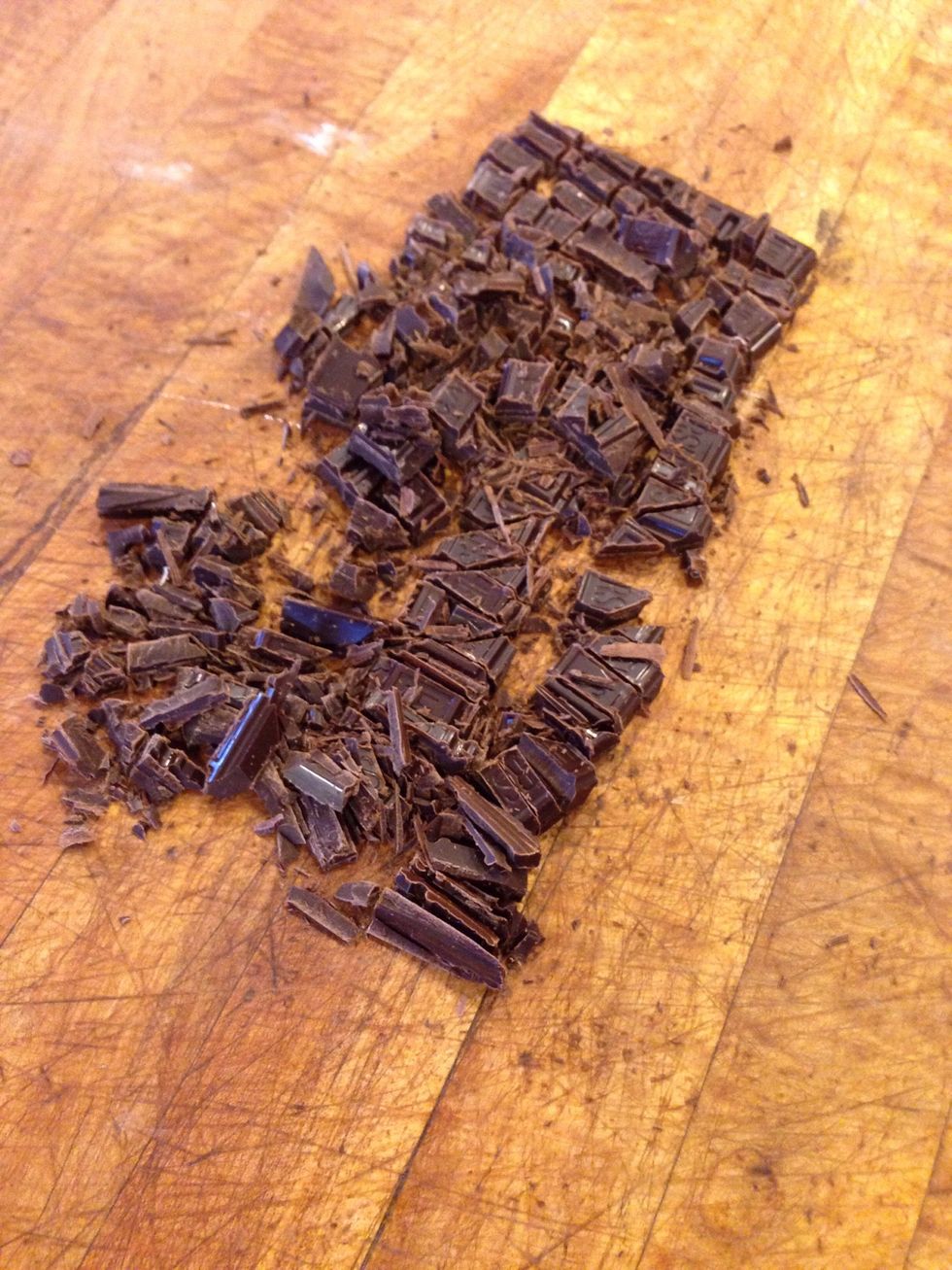 Let make some chocolate ganache! Start by chopping your chocolate.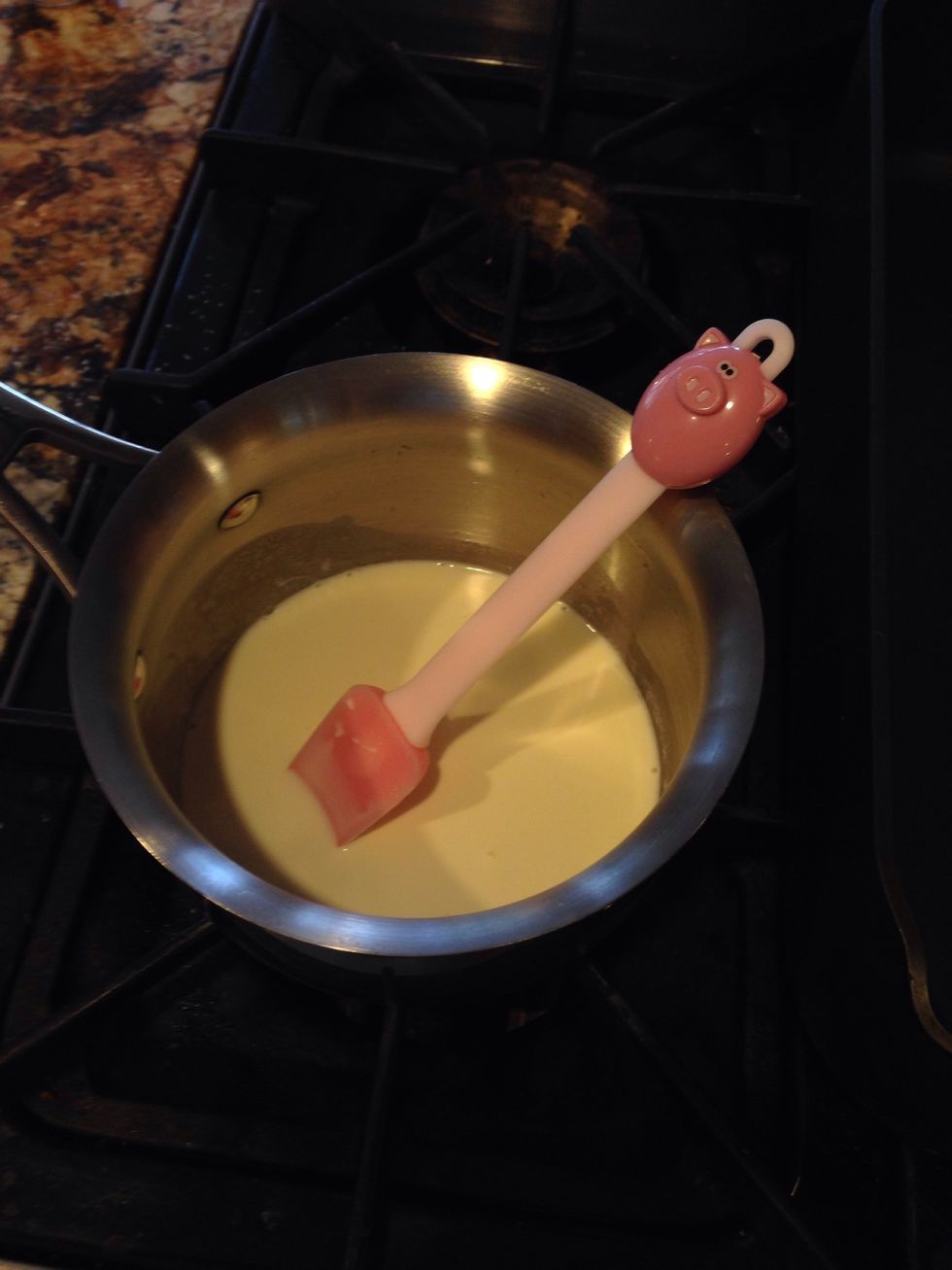 Bring cream to a boil.
Pour cream over chopped chocolate, add salt and vanilla. Mix thoroughly!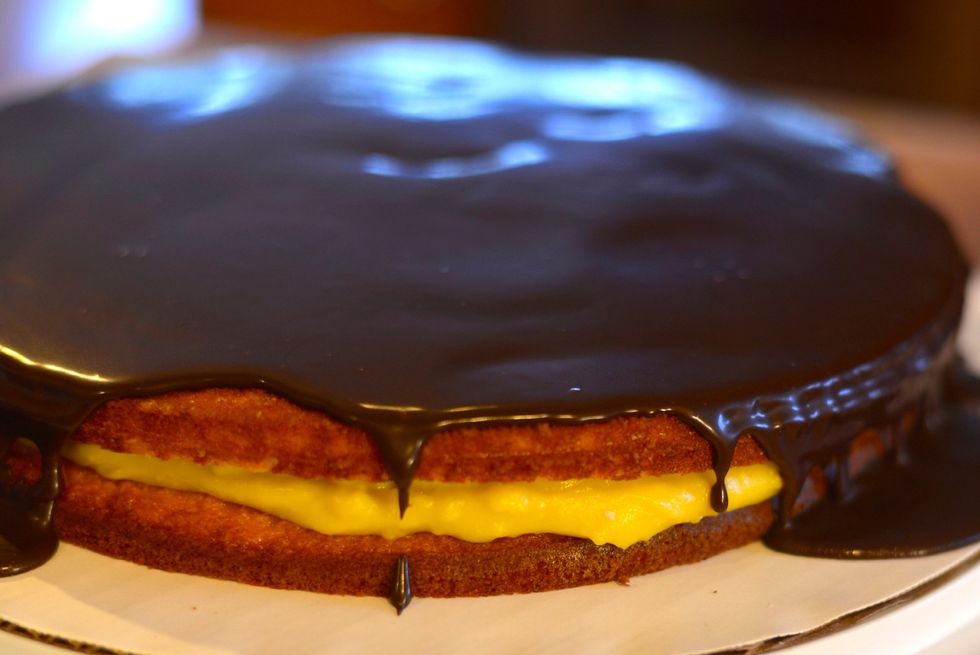 Pour chocolate over cooled cake, and refrigerate for another 30 min or up to 3 hours before serving!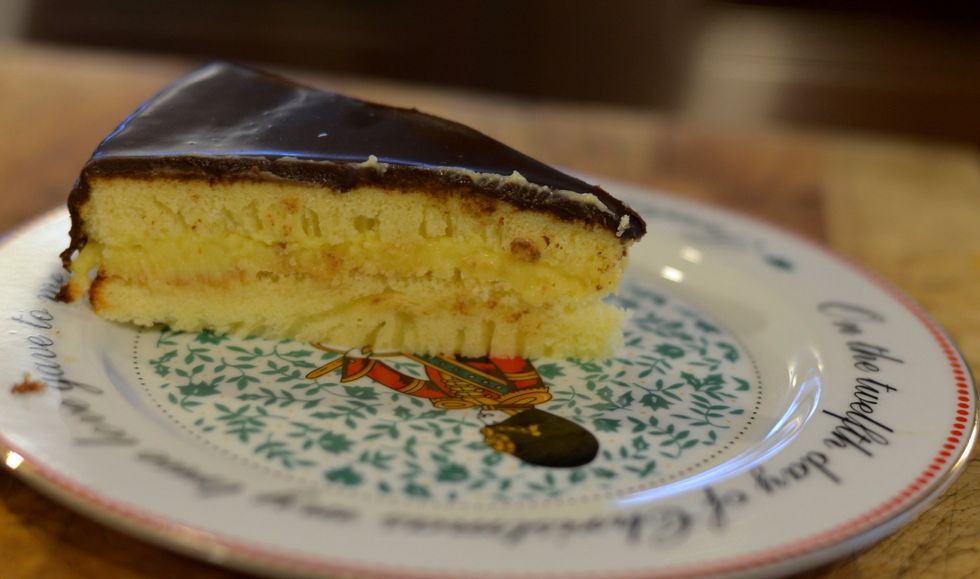 Serve and watch your guests swoon!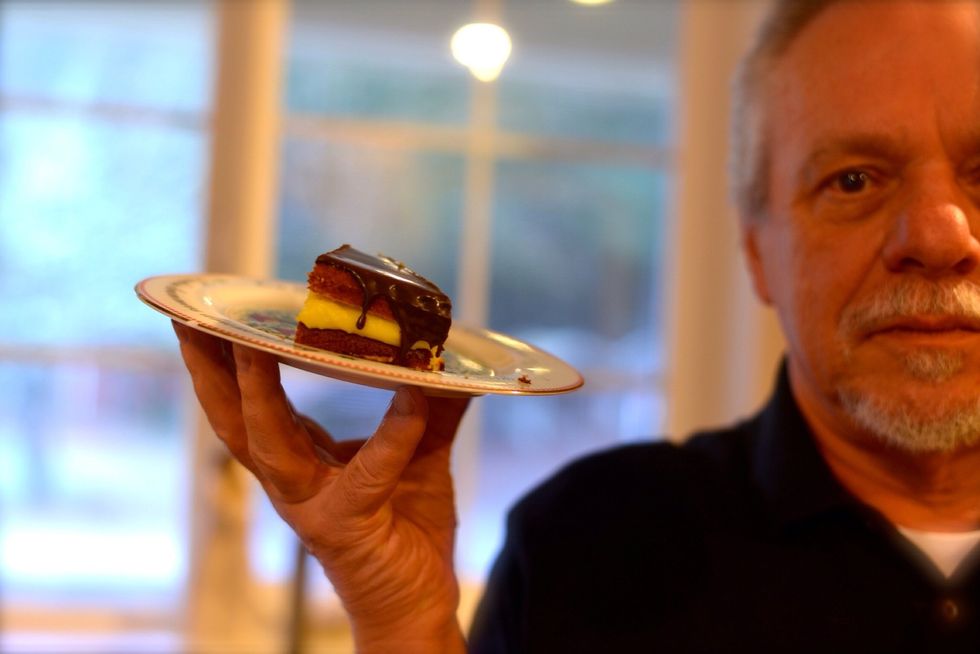 Thanks to my grandpa for modeling this one! :)
For the sponge cake:
4.0 Eggs at room temperature
1/4c Cake flour
1.0tsp Salt
1/2tsp Baking powder
1.0c Sugar
1/2c Whole milk
1/3c Vegetable oil (or melted shortening)
1/2tsp Vanilla extract
For the custard filling:
1/2c Whole milk
2.0tsp Vanilla extract
2.0 Large eggs
4.0 Egg yolks
1/2c Sugar
1/4c Cornstarch
For the chocolate ganache:
1/2c Heavy cream
4.0oz Dark chocolate chopped
1.0tsp Vanilla extract
1.0pch Salt
Rikki Kazmierowicz
My name is Rikki. I love to bake. I'm a little sister, and sweet maker. Follow me! ❤️\n