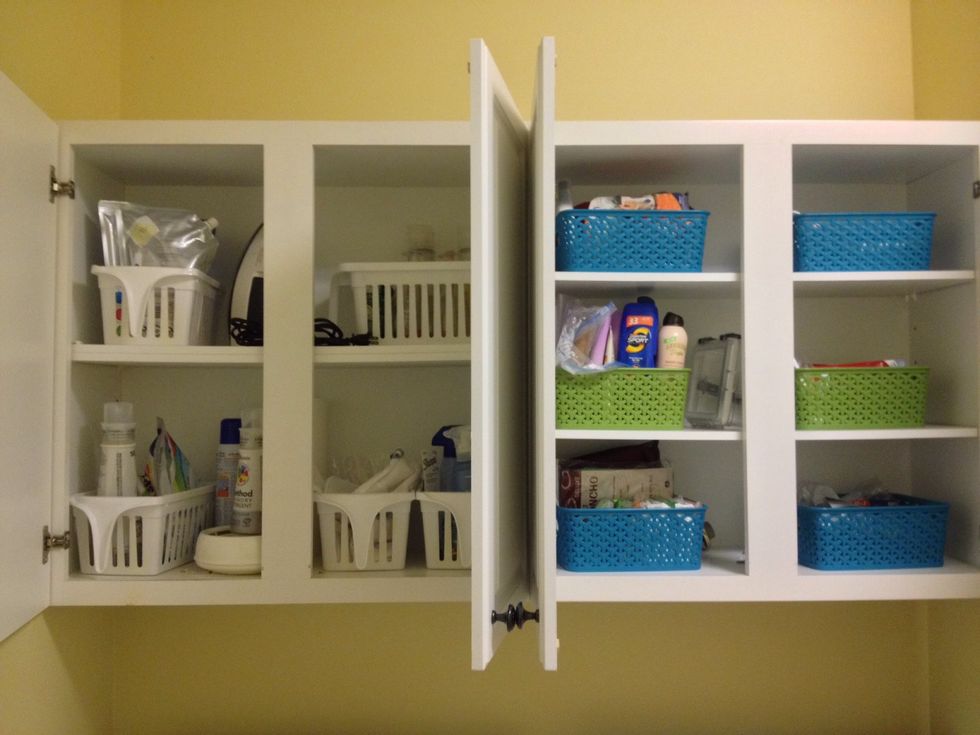 I spend a lot of time doing laundry. These cabinets are sad. To make boring white cabinets more cheery, add a simple interior color to give it more pop!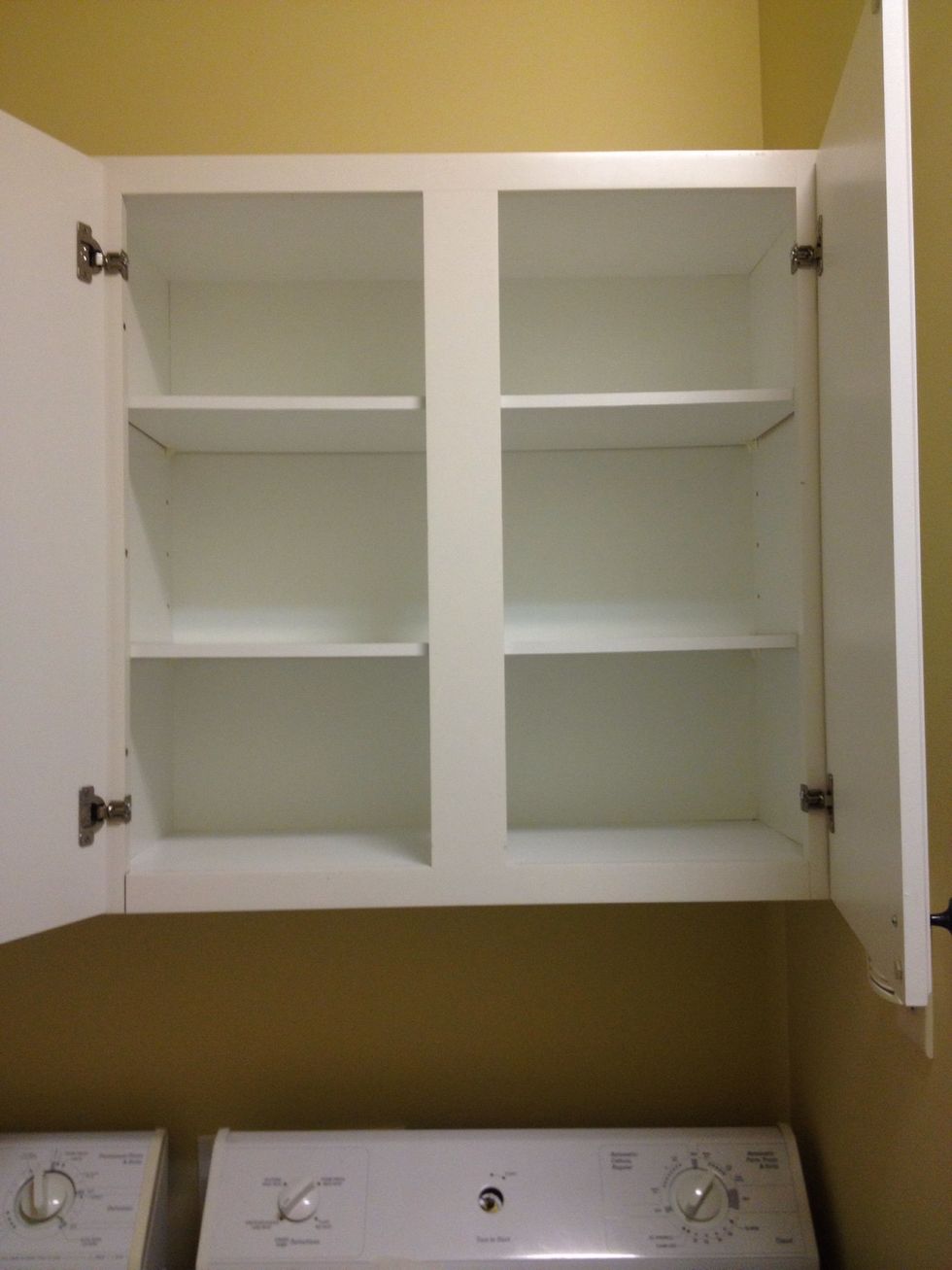 First, clear out the cabinets!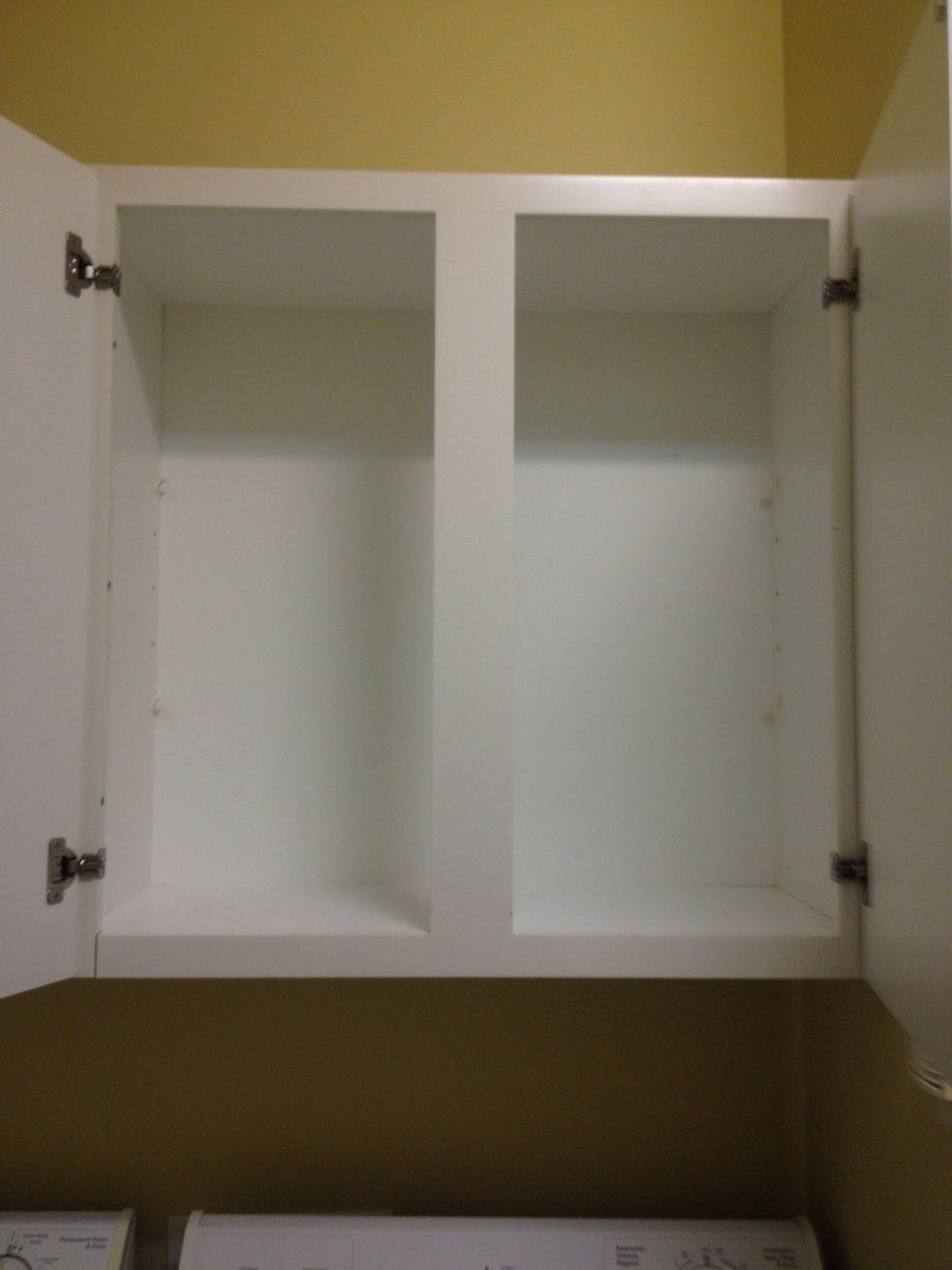 Next, take out the shelves.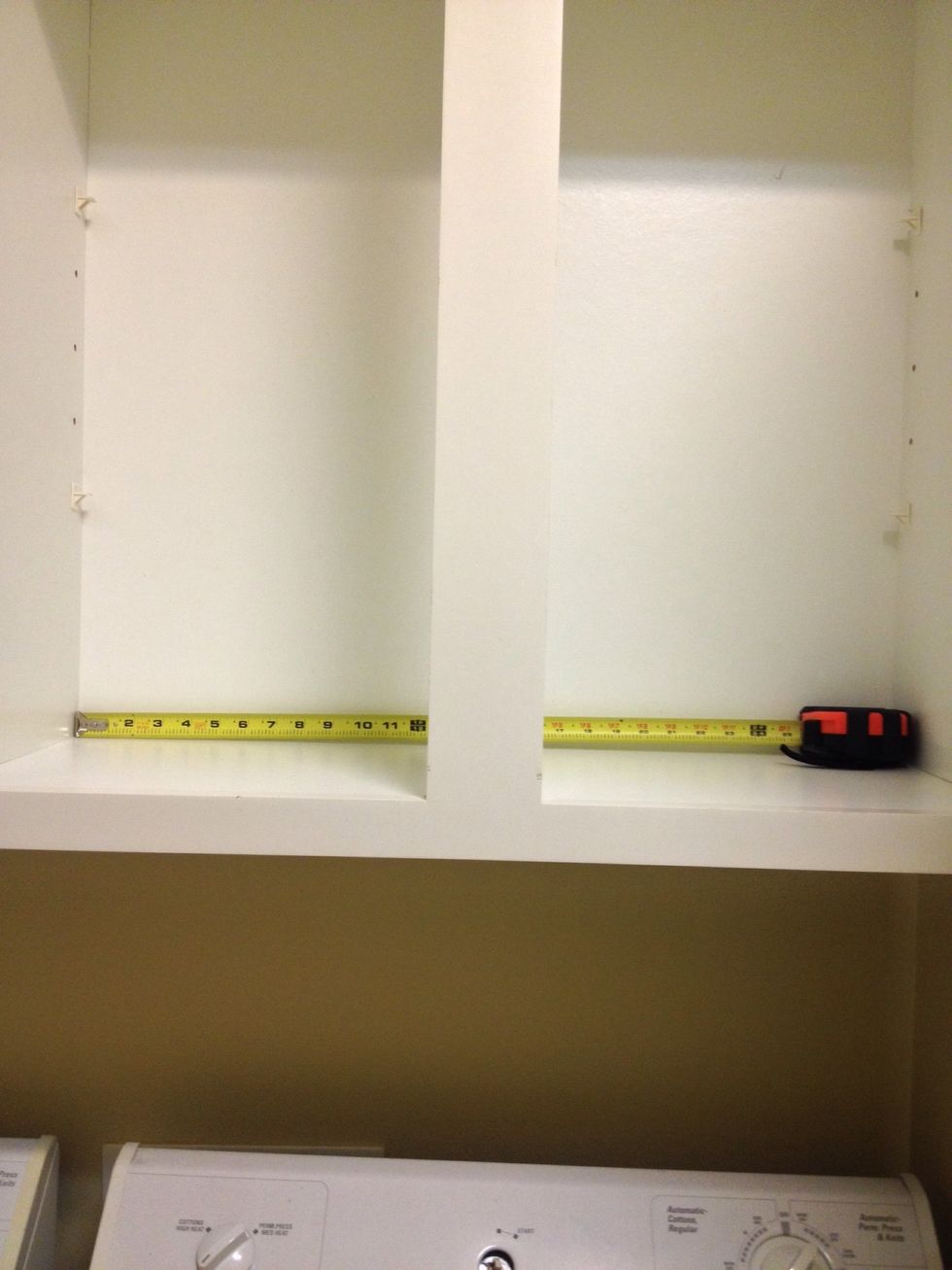 Measure the interior cabinet's dimensions.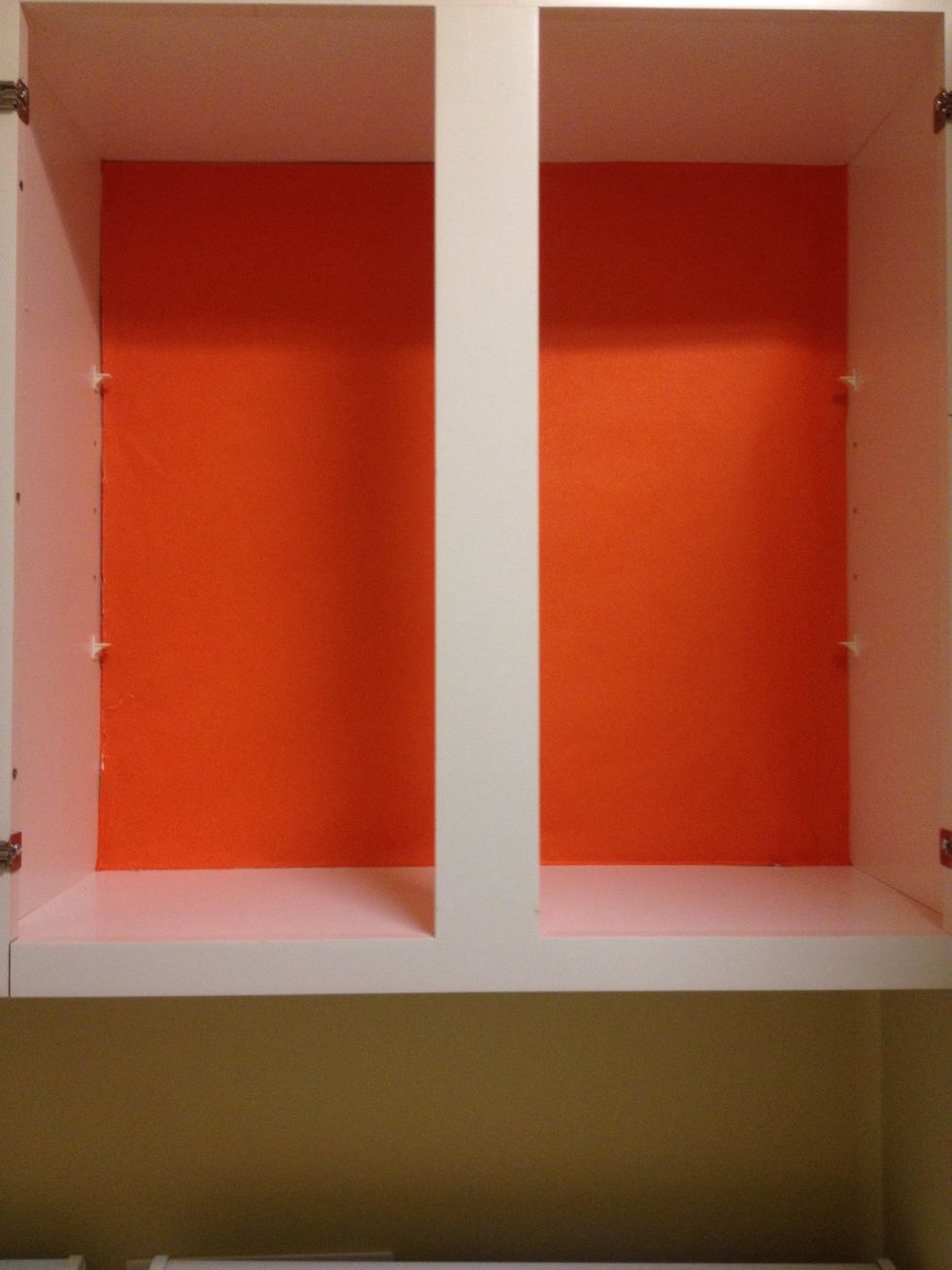 Next, cut your solid color wrapping paper to the interior dimensions. I attached the paper with artist's tape, but you could use masking tape.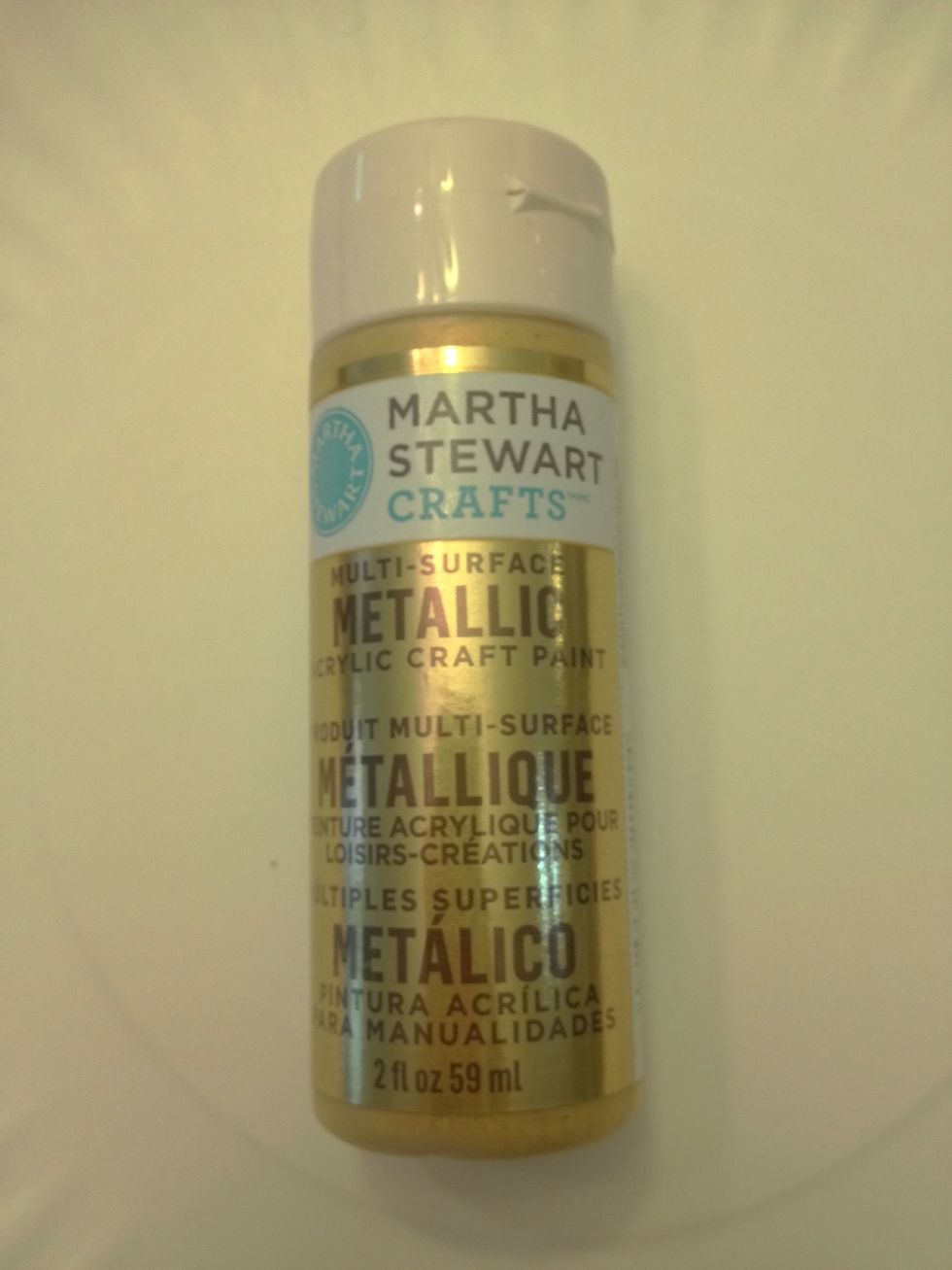 Now for the pop! Take your metallic craft paint (I used Martha Stewart's Yellow Gold Metallic Craft Paint) and with a foam brush...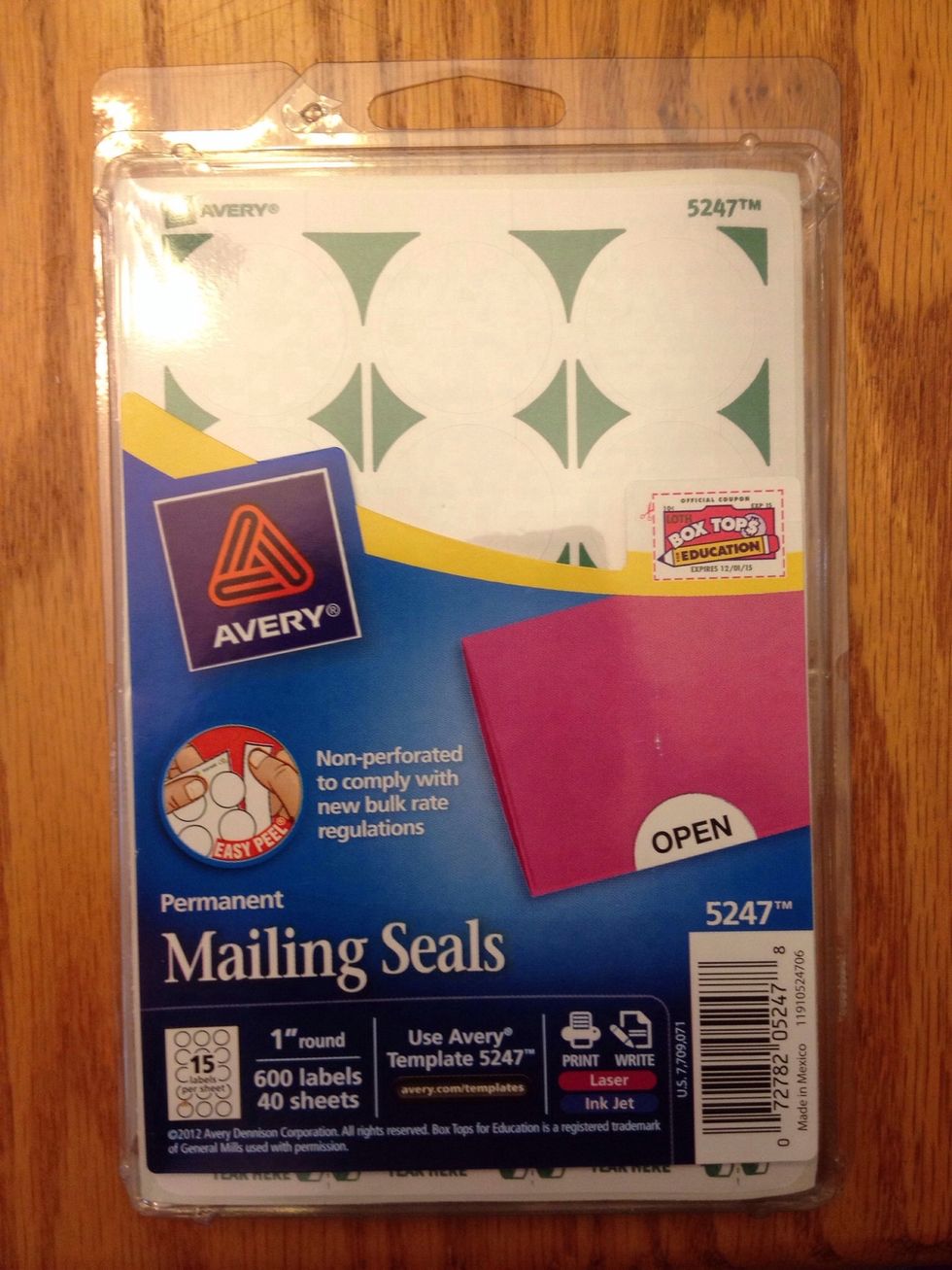 ...paint the white adhesive seals with the metallic craft paint. I used 3 coats.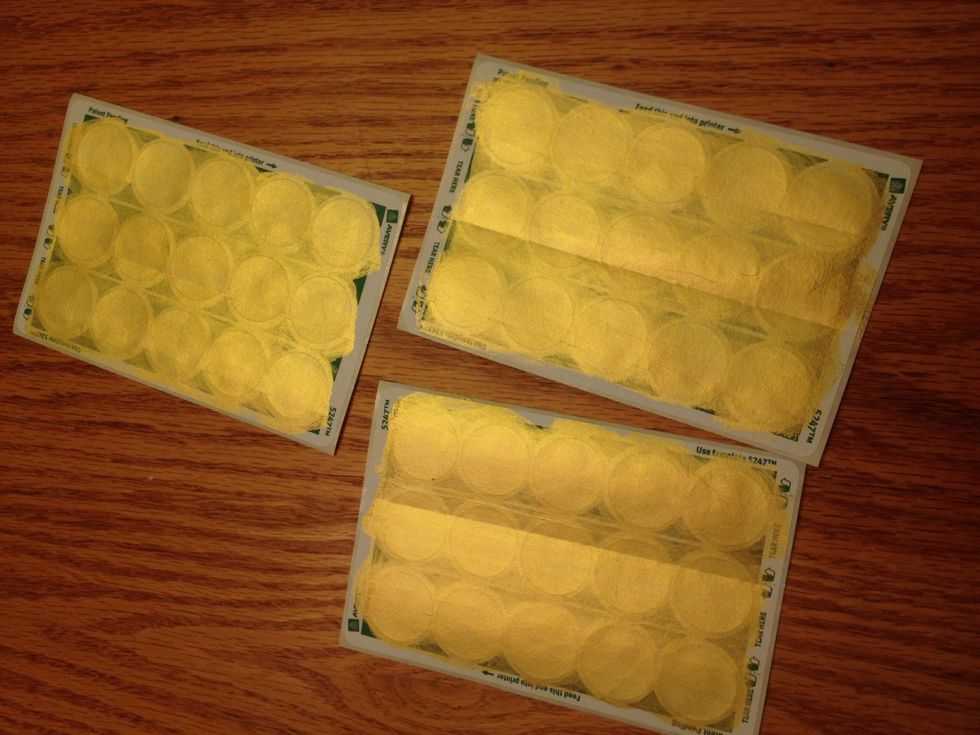 These gold stickers will be the dots! It took several sheets to make my dot pattern.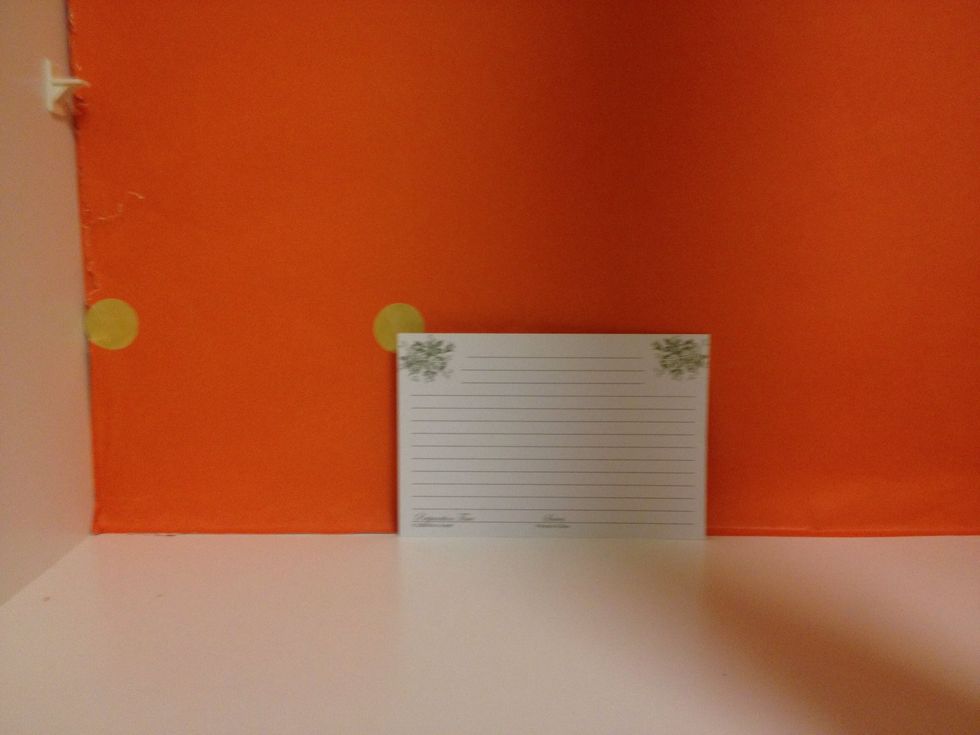 Peel the now gold sticker and place on the back of your cabinet. I used an index card to help space the stickers evenly to create the polka dot pattern.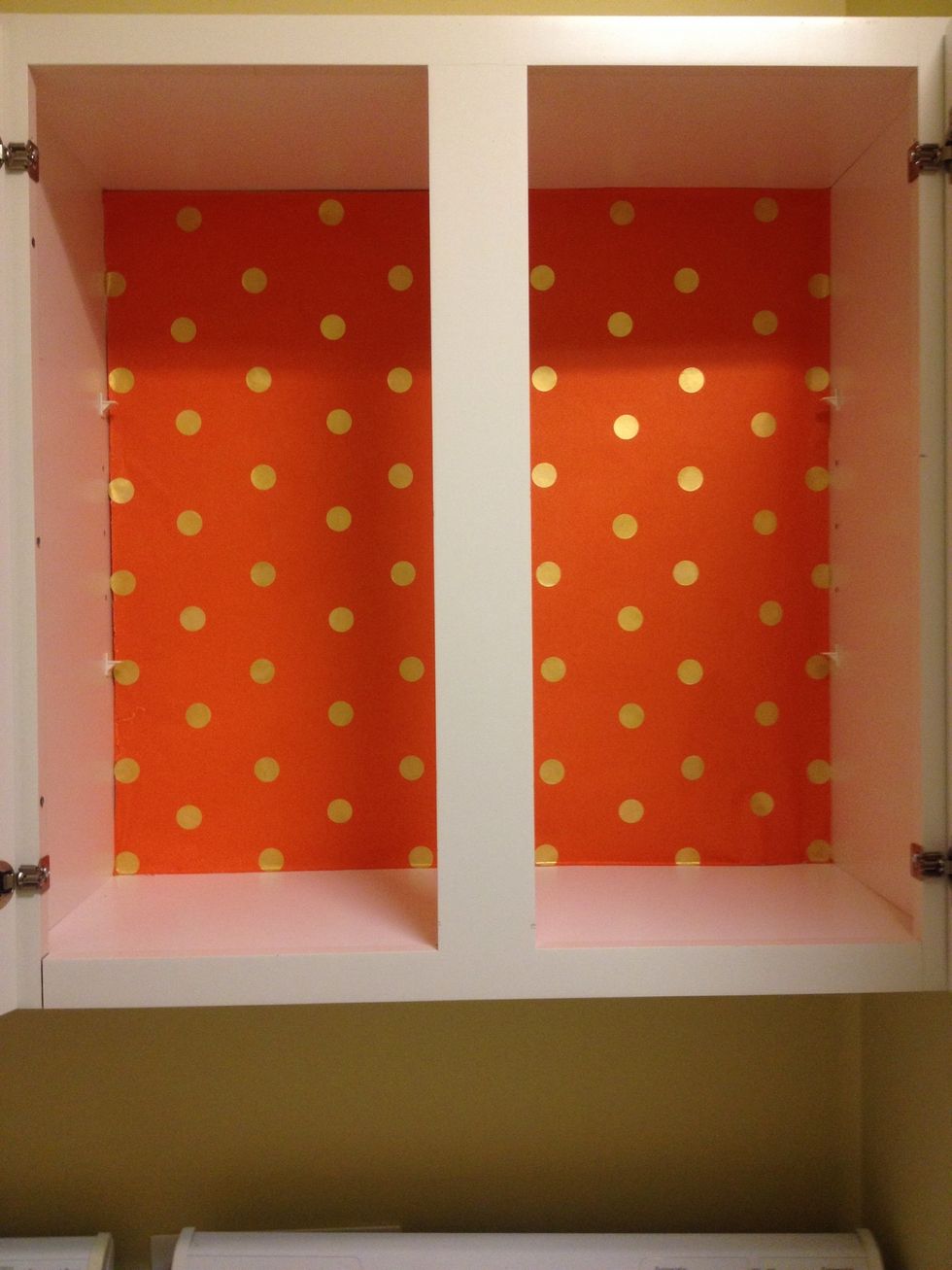 And it's done! This pop of color and design makes me so happy!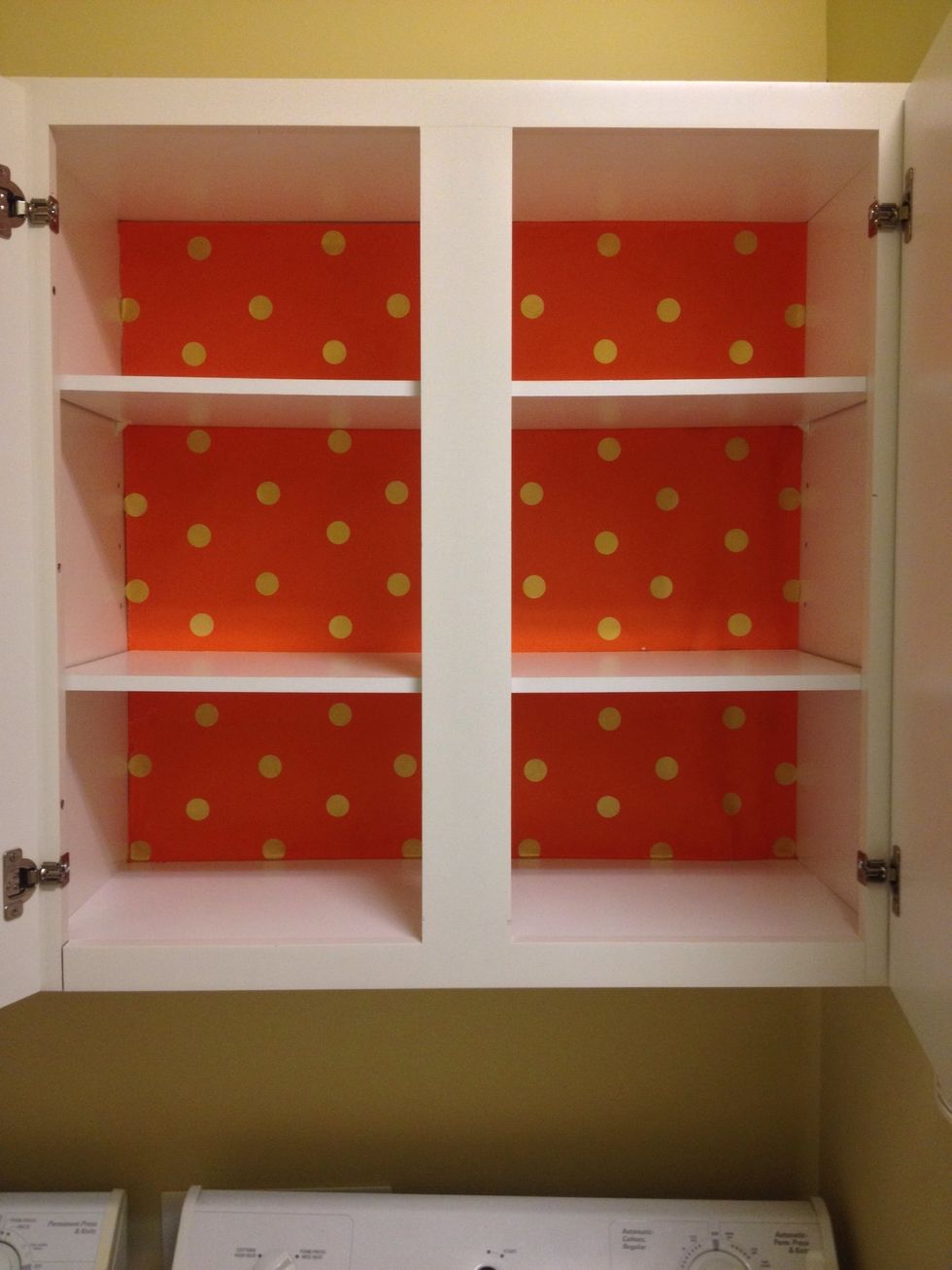 With the shelves back in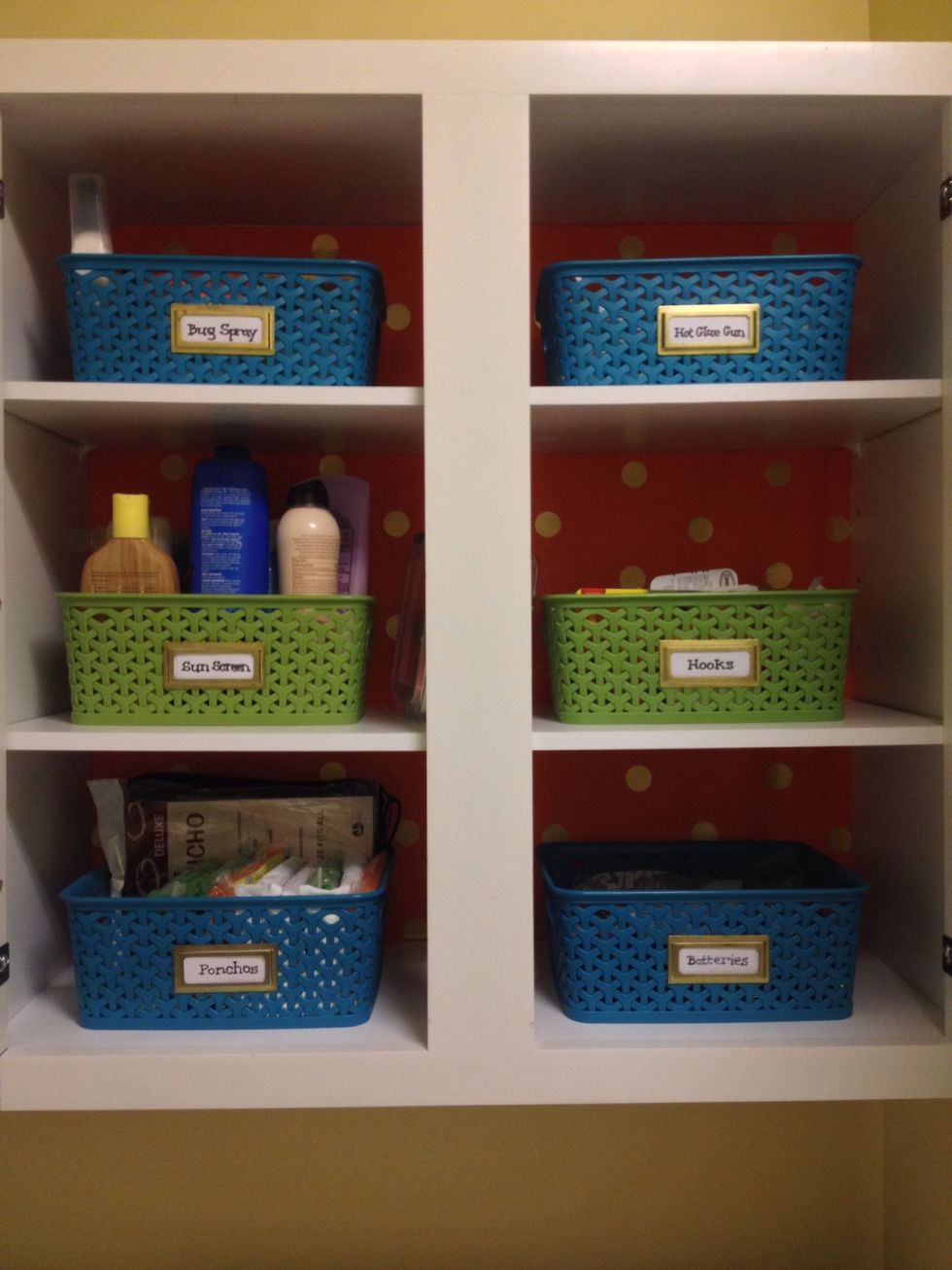 A closer look!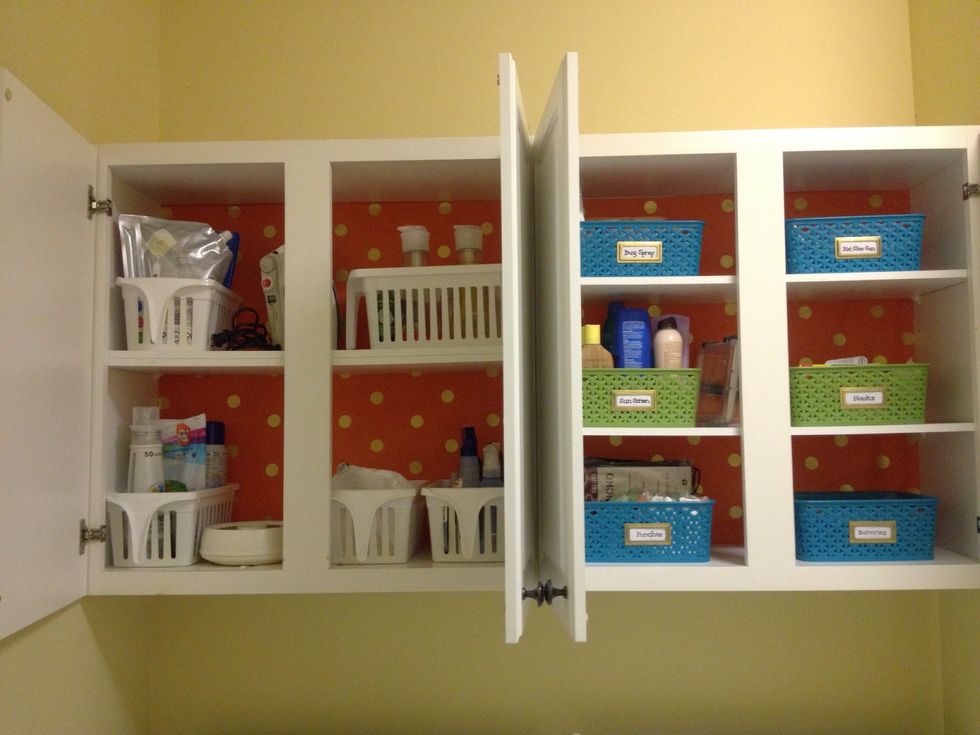 All done!! The best part was this is an easy, cheap transformation and if I get bored, it's temporary and can easily be changed!
Wrapping paper or bulletin board paper
White adhesive seals 3/4 to 1 inch
1.0 Gold metallic craft paint
1.0 Measuring tape
1.0 Yard stick
1.0 Masking tape or artist's tape
1.0 Index card
1.0 Foam brush
Bethann Johnson
Preschool pastor @ Hillvue. Follower of Jesus, sometimes cheerleader, wife, stepmom, and present time problem solver!