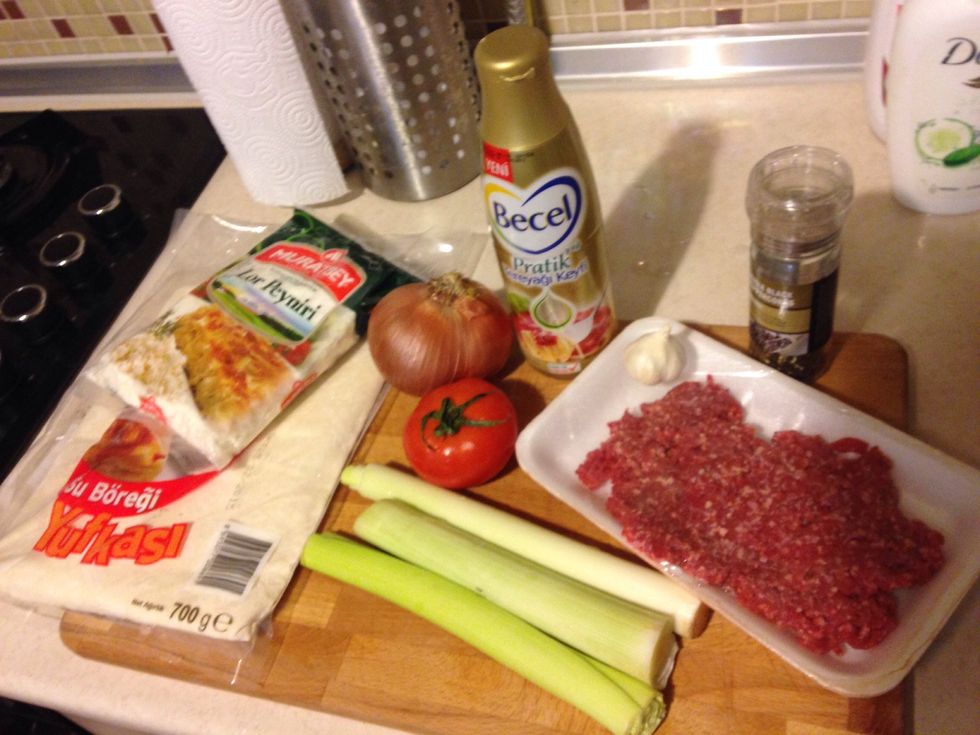 The ingredients....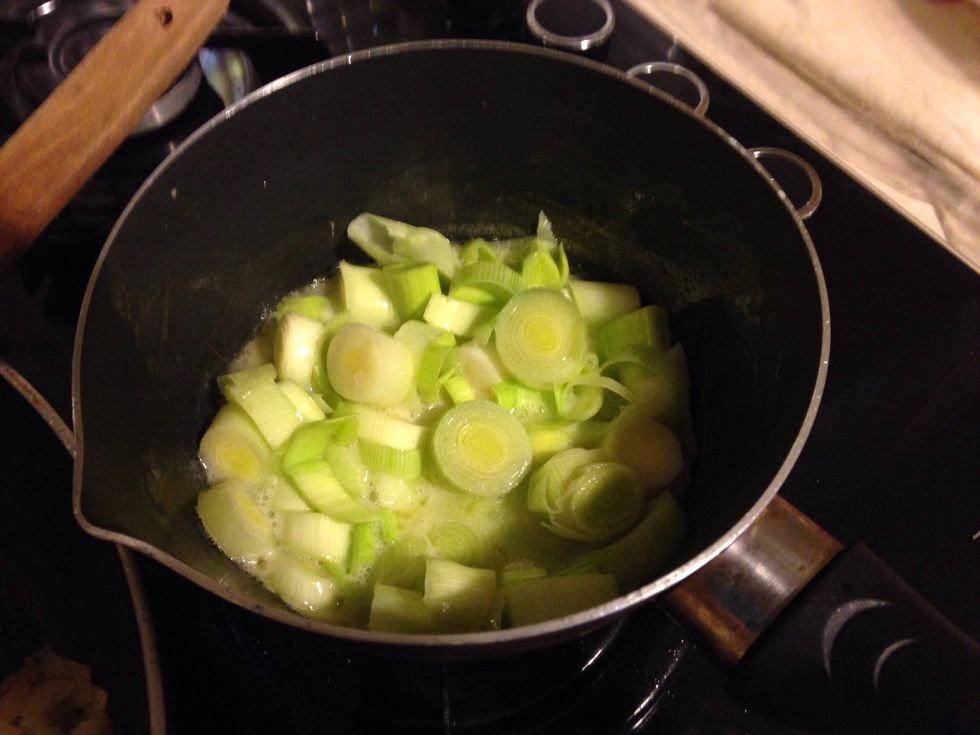 Heat butter in a saucepan and add your chopped leeks. Fry the leeks in the butter and then simmer to soften (8-10mins in total)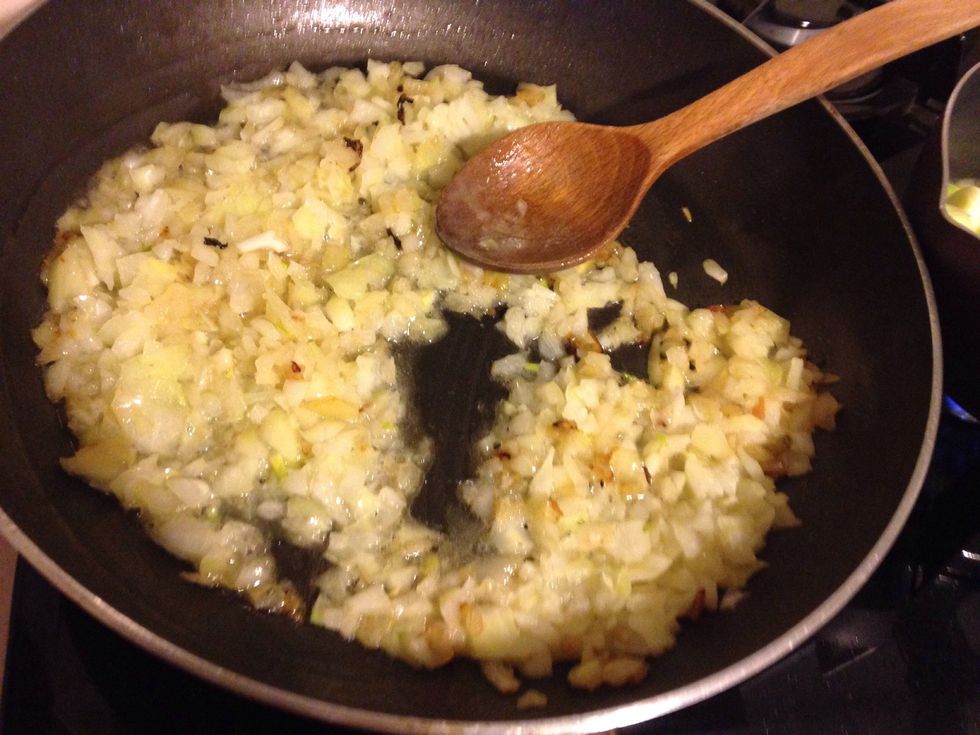 Add your diced onion and 3 cloves of garlic to hot olive oil and fry until soft....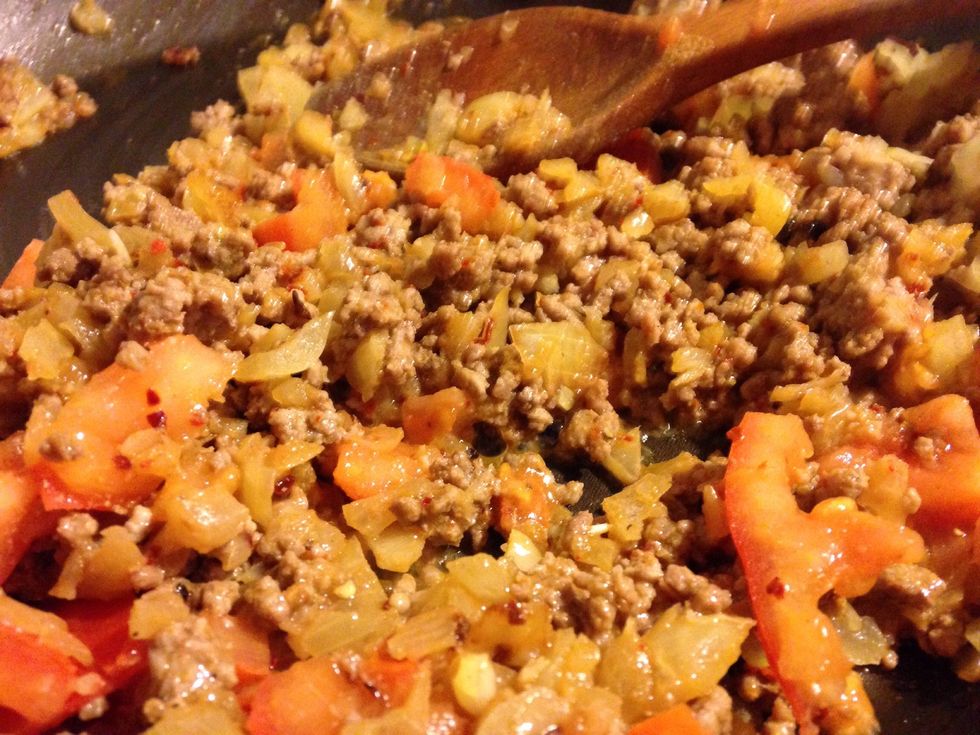 Add a chopped tomato and the mince to the pan. ( a tbsp of tomato purée and 2 tbsp of water are optional but I added them) I prefer a little sauce in my borek......
Try adding some herbs and spices of your choice to really give some flavour. I added cumin, chili flakes, ground black pepper and a little cayenne pepper.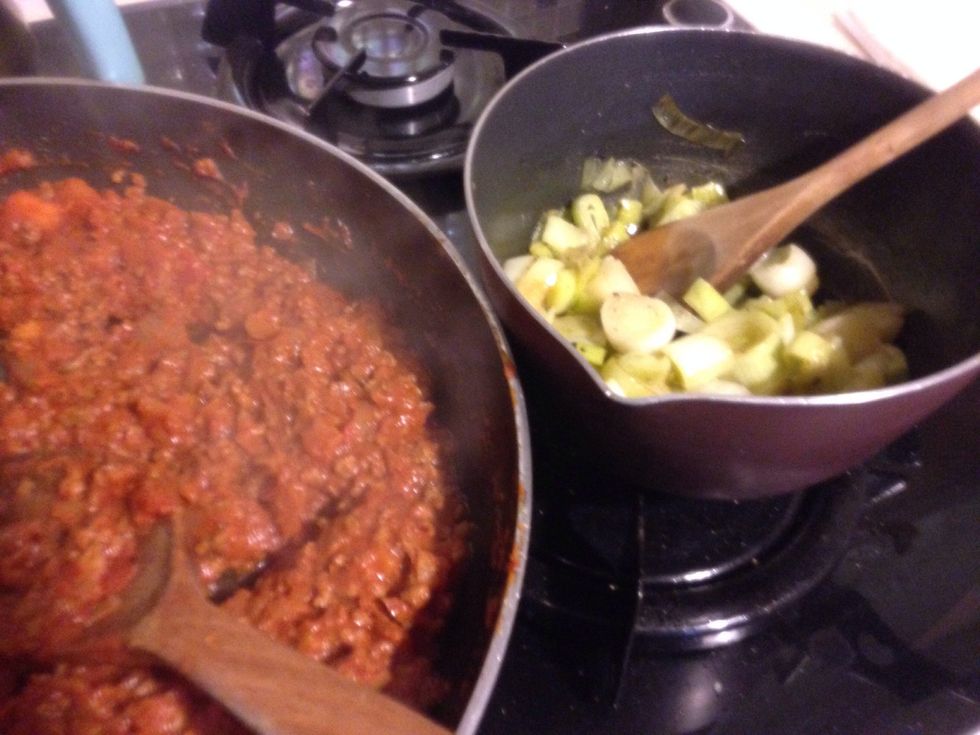 The softened leeks and mince ready for the borek....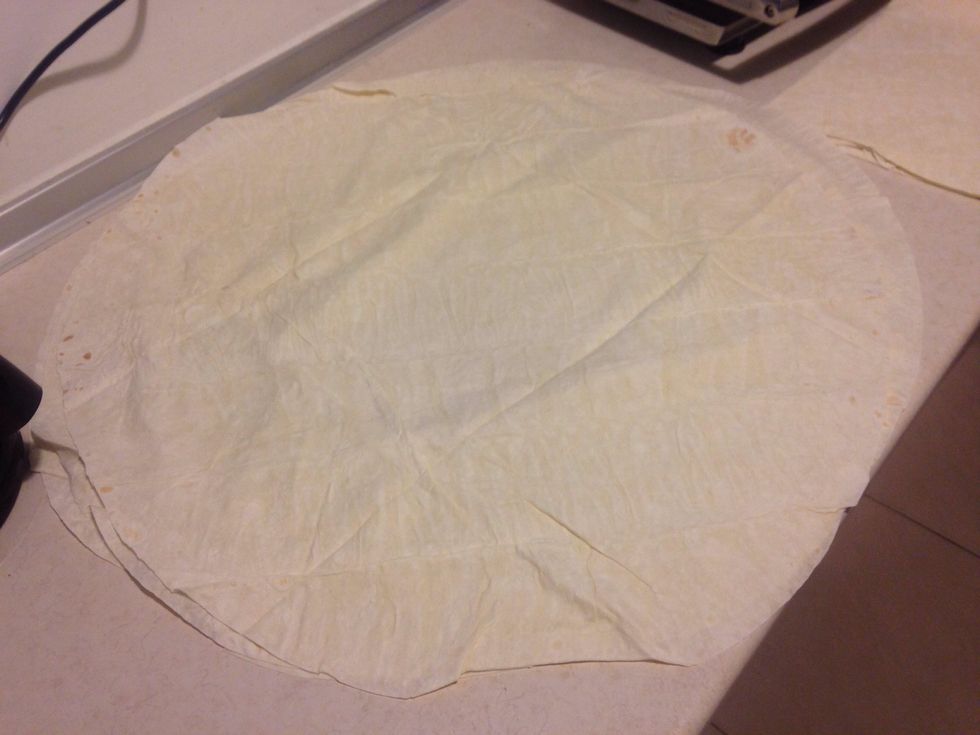 Next open your pack of pastry. Normally they are really large circle sheets. I used 3 sheets.....
Put the sheets on top of each other and carefully slice into pizza style slices. My borek sheets are really large so I'm slicing 8 pieces per sheet. If yours are smaller, try slicing 4 or 6 instead.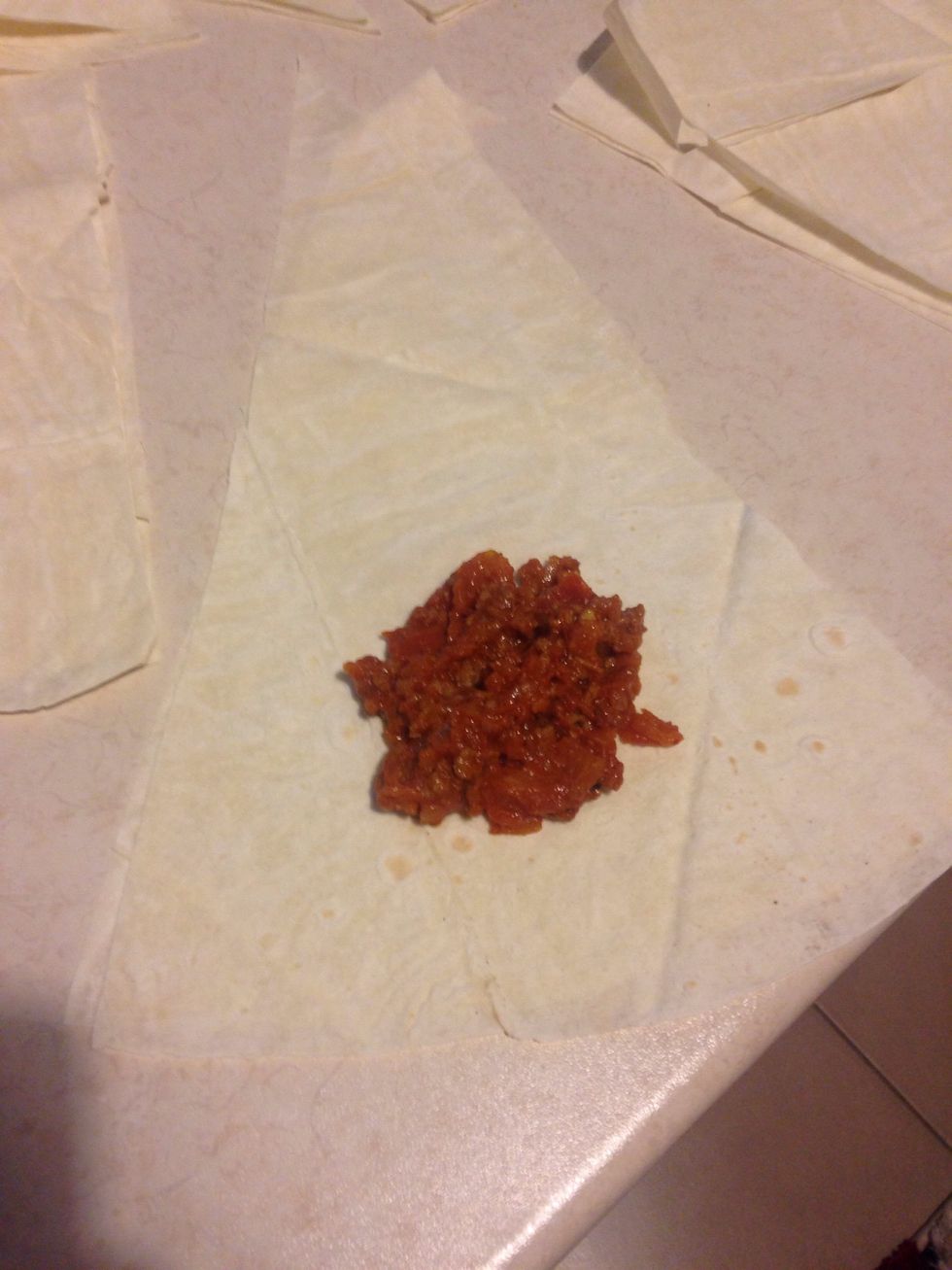 Add some of the mixture to the lower centre of the borek. Leave space to fold. See the next stage video on how to fold and stick with water......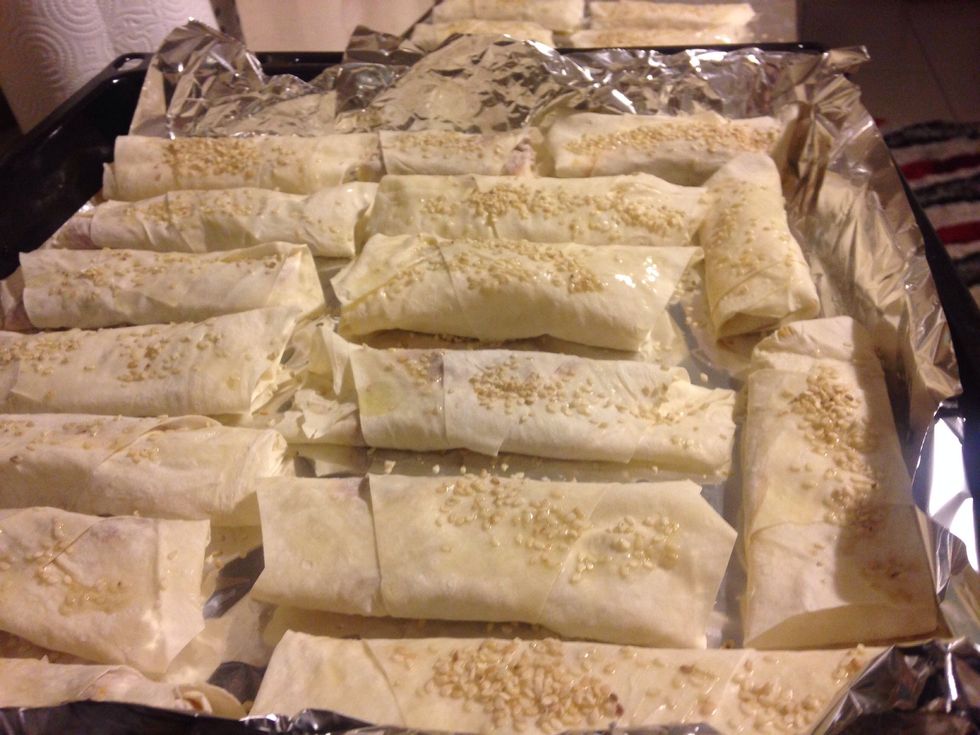 Brush with egg or olive oil and add sesame seeds (optional). Put into a preheated oven at 180*c on the top shelf for 10-15 minutes. Or until golden brown...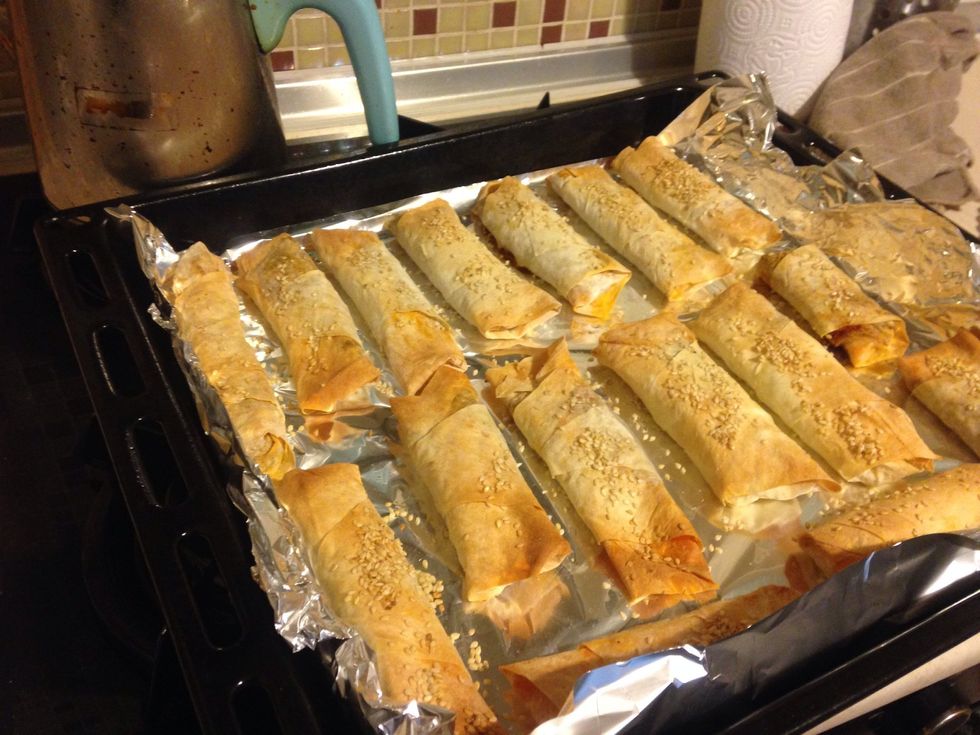 After 18 mins....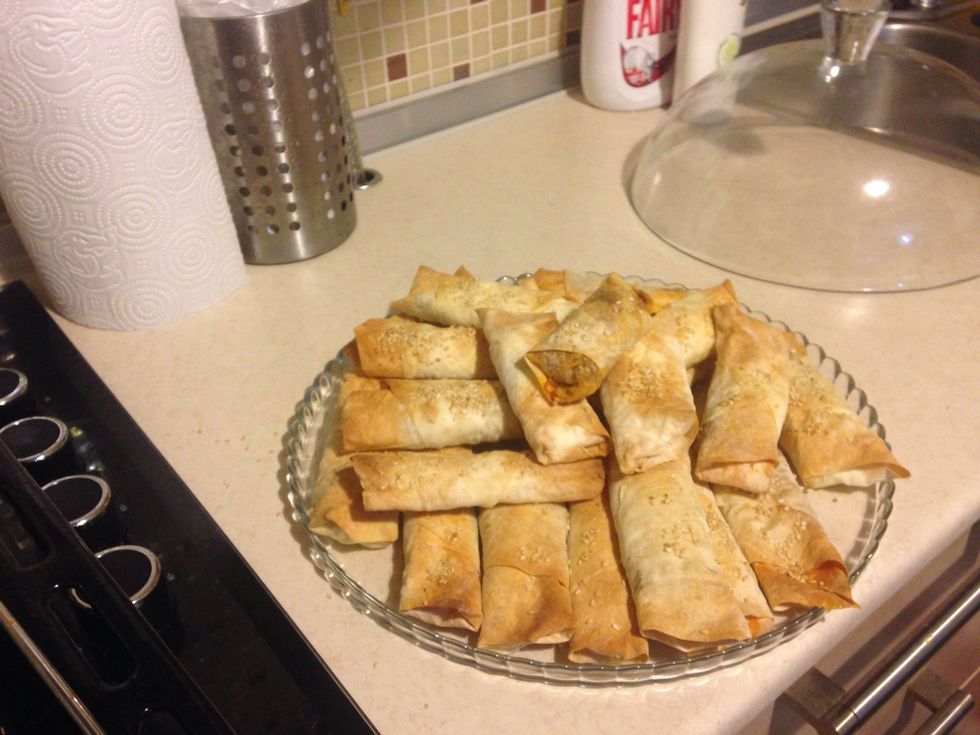 Yummy! Try your own fillings. Here are a few more ideas.... *steak or bacon or tomato and cheese *chopped sausage and pepperoni *cheese and pepperoni or ham *chicken, mixed peppers and onions
Large thin flaky Pastry sheets (phyllo pastry)
Sesame seeds (optional)
Tbsp of olive oil or an egg
(For brushing over the borek beforethe oven)
FOR MINCE AND ONION BOREK..
250g mince
Garlic cloves
1 large onion
Tomato puree (optional)
1 tomato
FOR CHEESE AND LEEK BOREK
250g of crumbly cheese
1 large leek
1 tbsp of butter