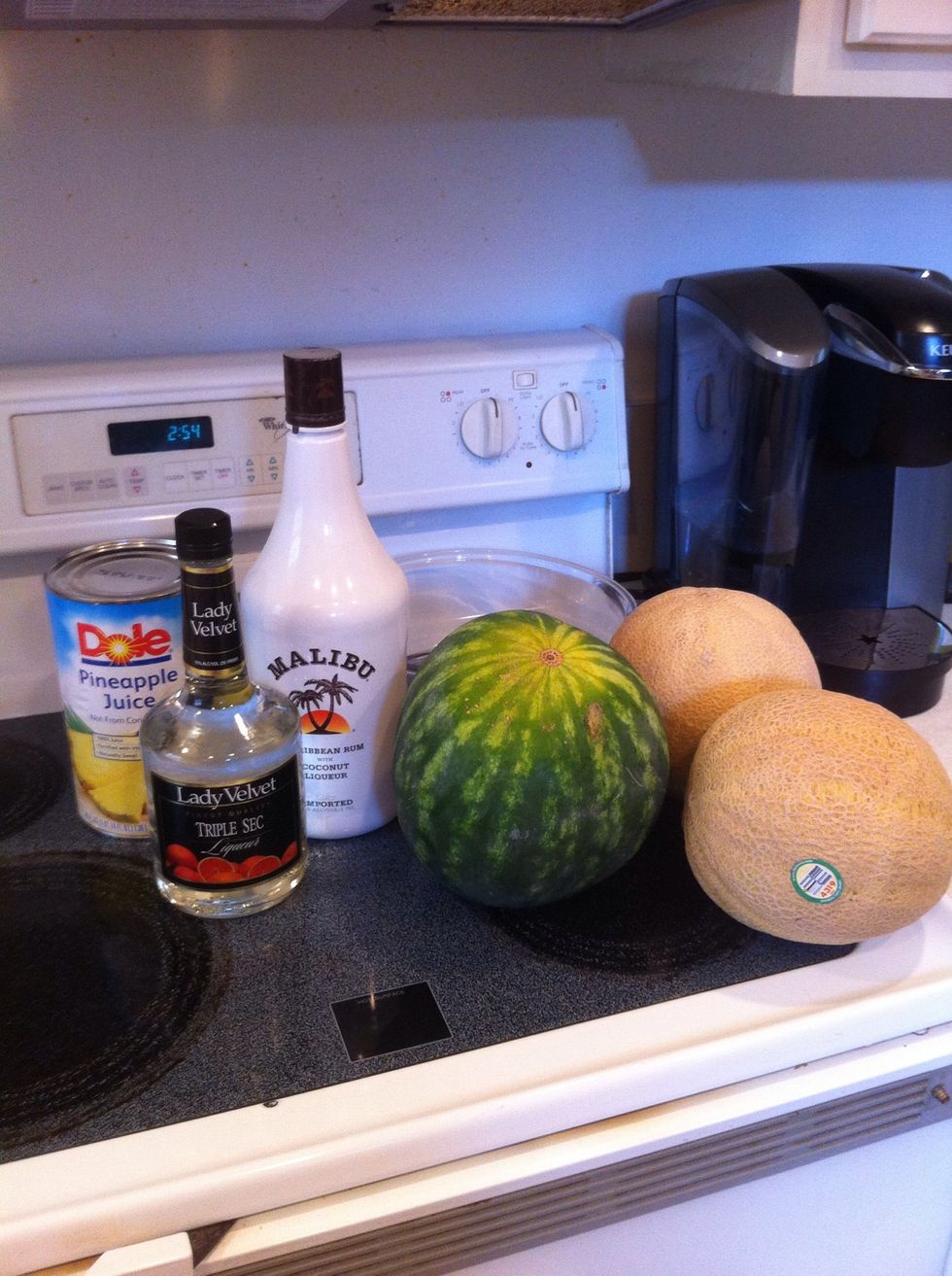 I used two cantaloupes because I don't like honey dew.
Slice melons in half and remove all seeds. Use a melon baller to scoop out melons into small melon balls. Put melon balls into a container. You will need to cover these so make sure you have a lid.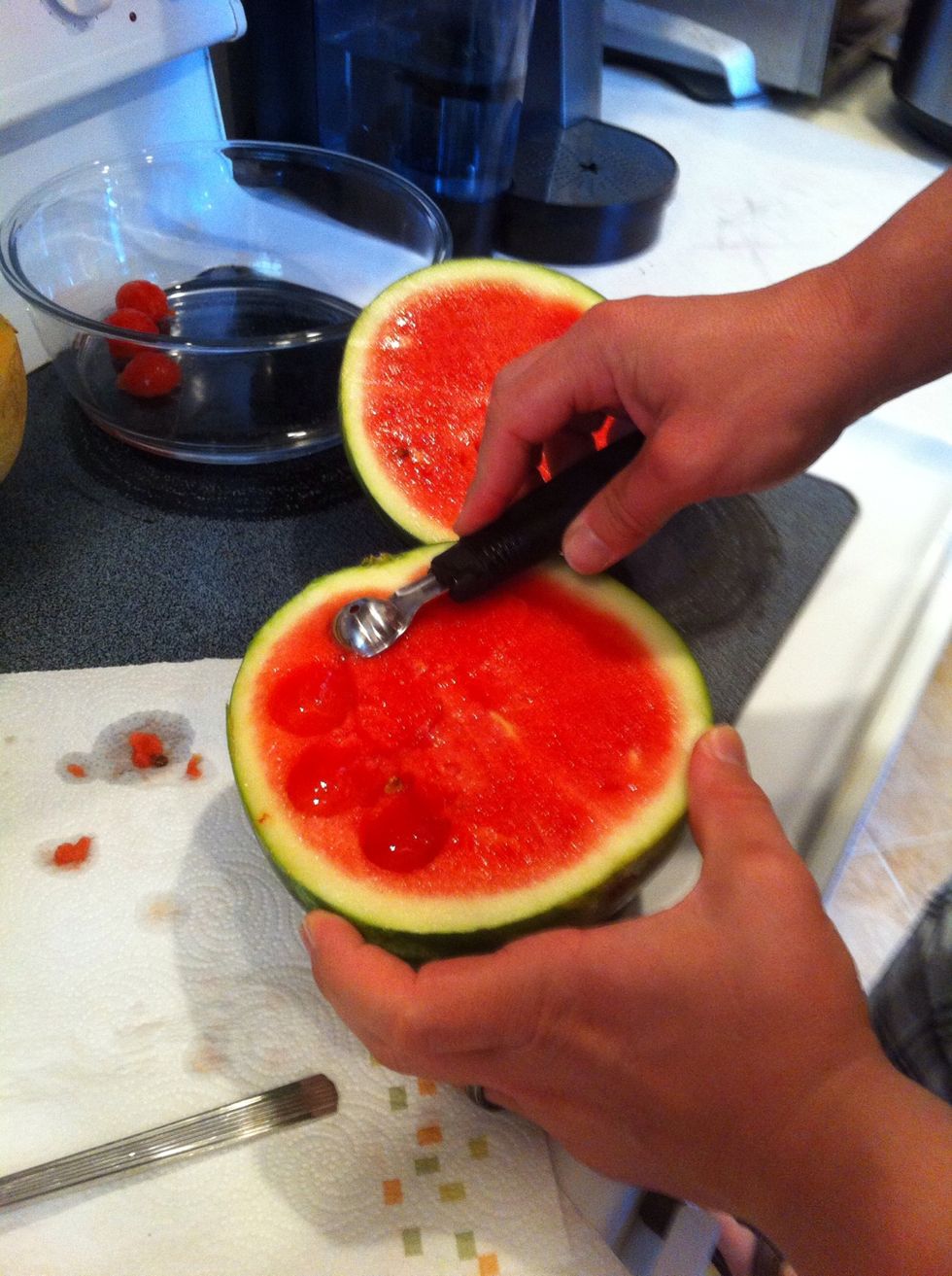 Step 2
Pour pineapple juice, rum, and triple sec on top of fruit. Toss the melon balls so all of them are submerged in the liquid. Feel free to experiment with the type of liquor you use and the amount. :)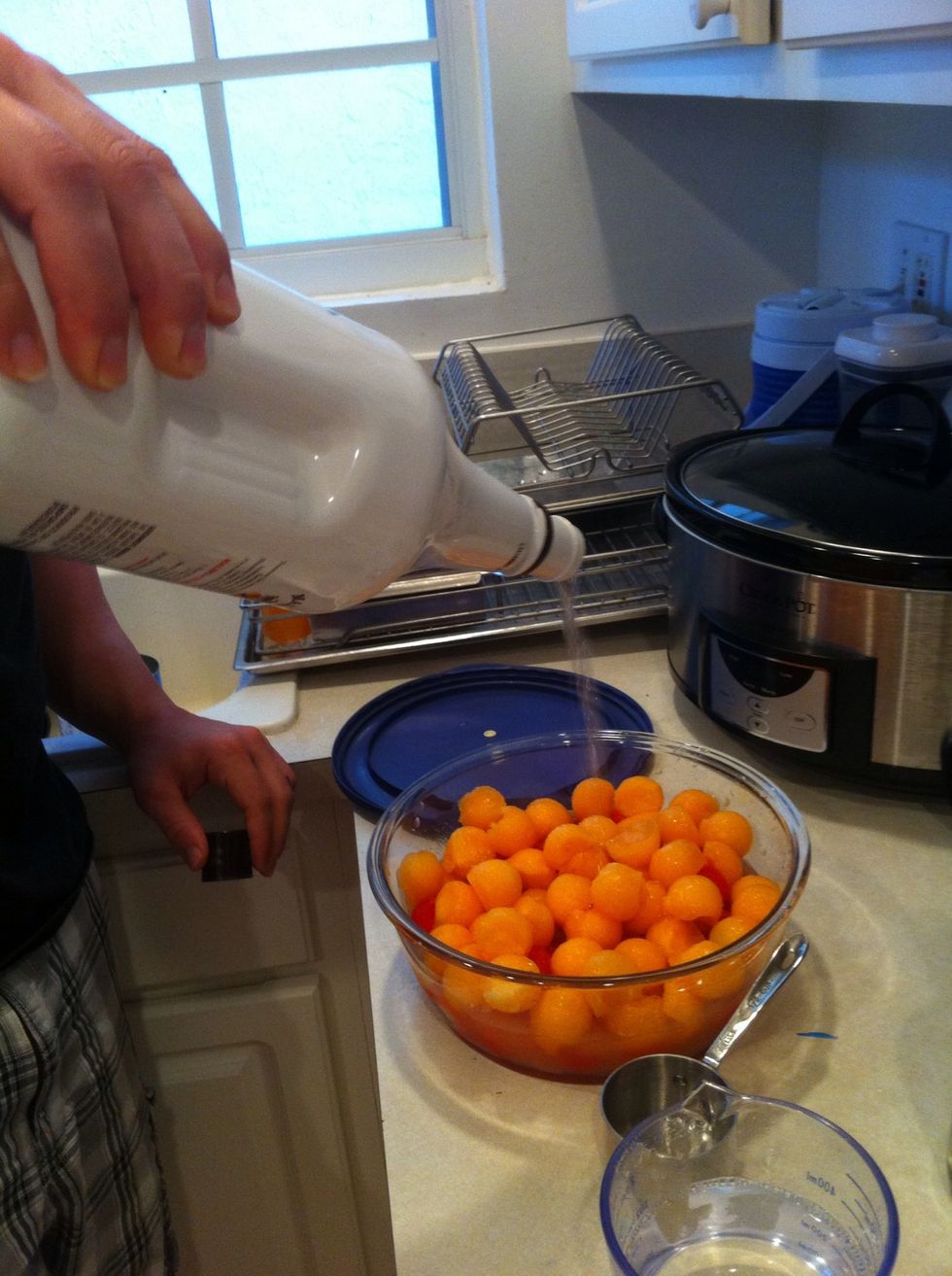 Adding a little more than 1 cup, hehe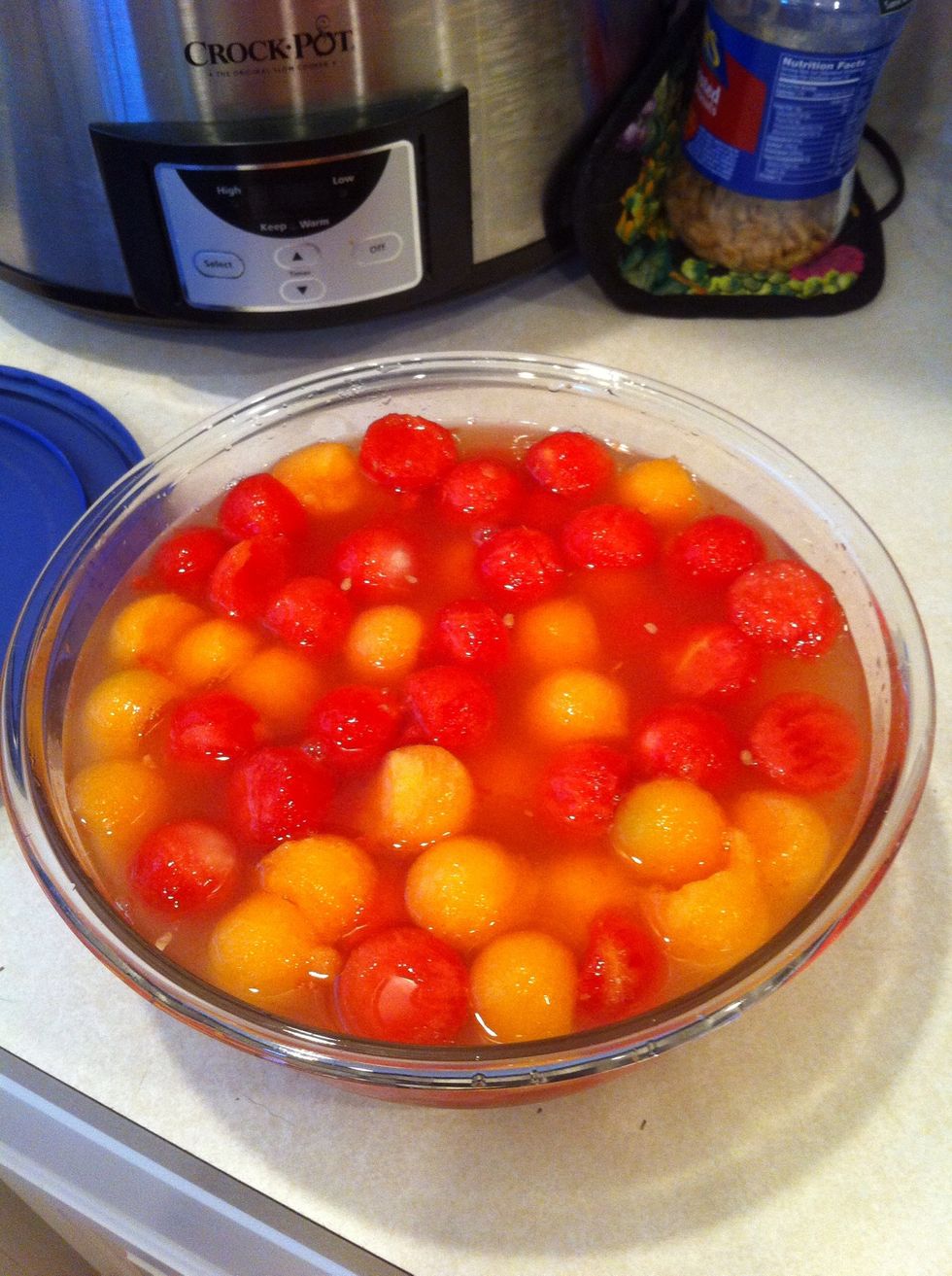 Nice and submerged!
Place lid on container and stick in the freezer until partially frozen, these need to be super cold! Serve in cute bowls or cocktail glasses. Enjoy!!!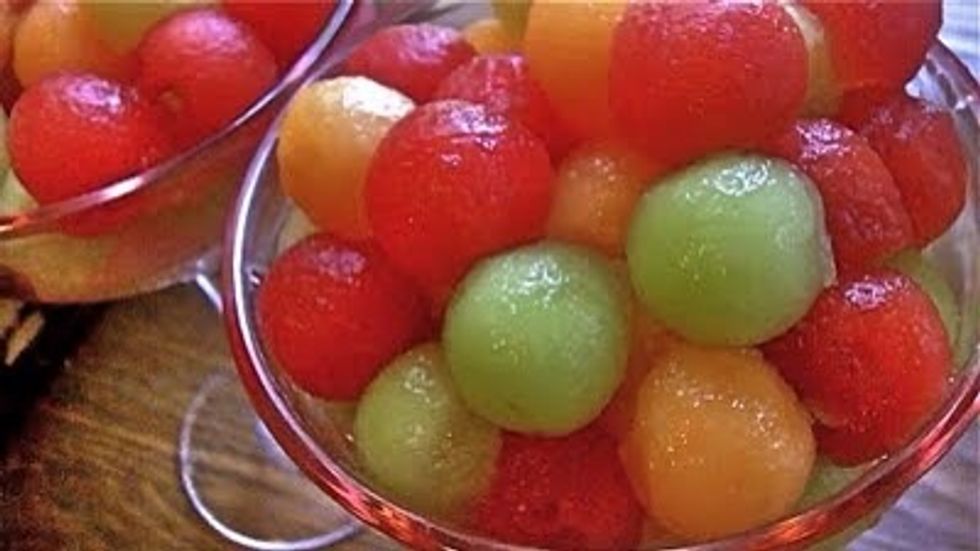 Yummy!
1.0 Small seedless watermelon
1.0 Cantaloupe
1.0 Honey dew melon
1.0c Pineapple Juice
1.0c Malibu Rum
0.0c Triple Sec
1.0 Melon ball scooper