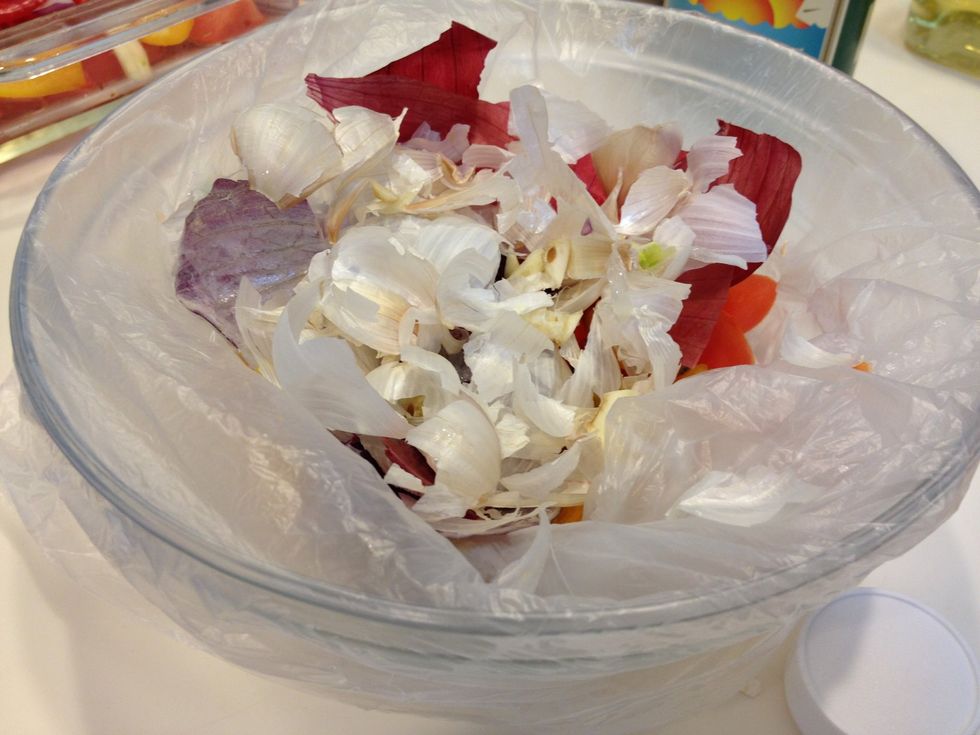 Bonus tip: use a produce bag in a large bowl for trash while cutting/cooking. Remove bag & toss when done for easy clean-up!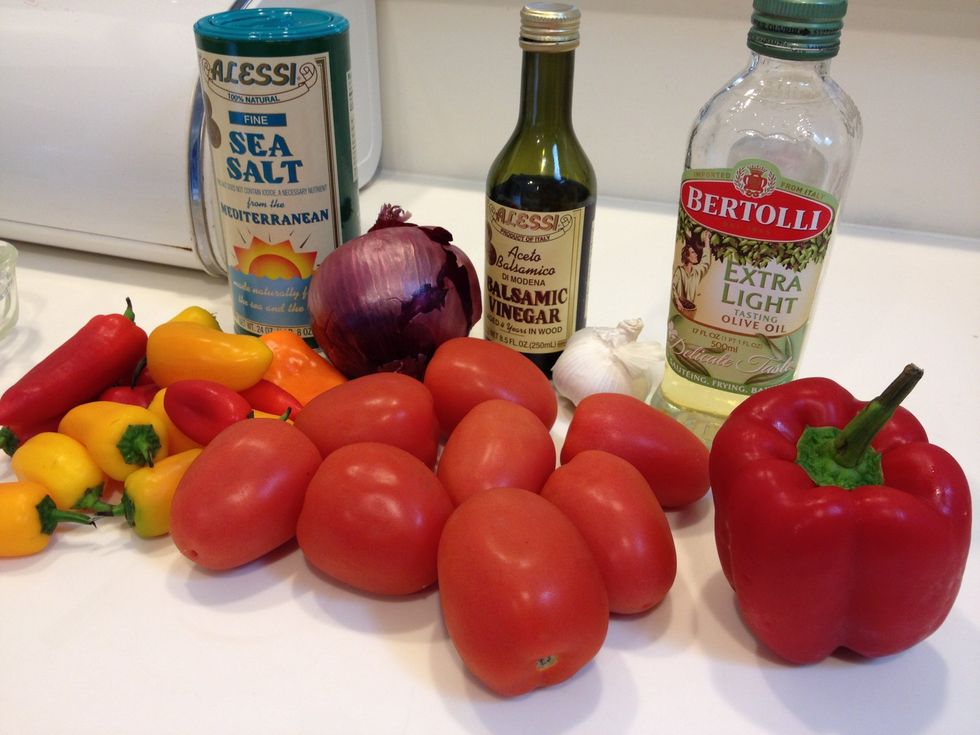 Gather & wash produce & prepare for roasting.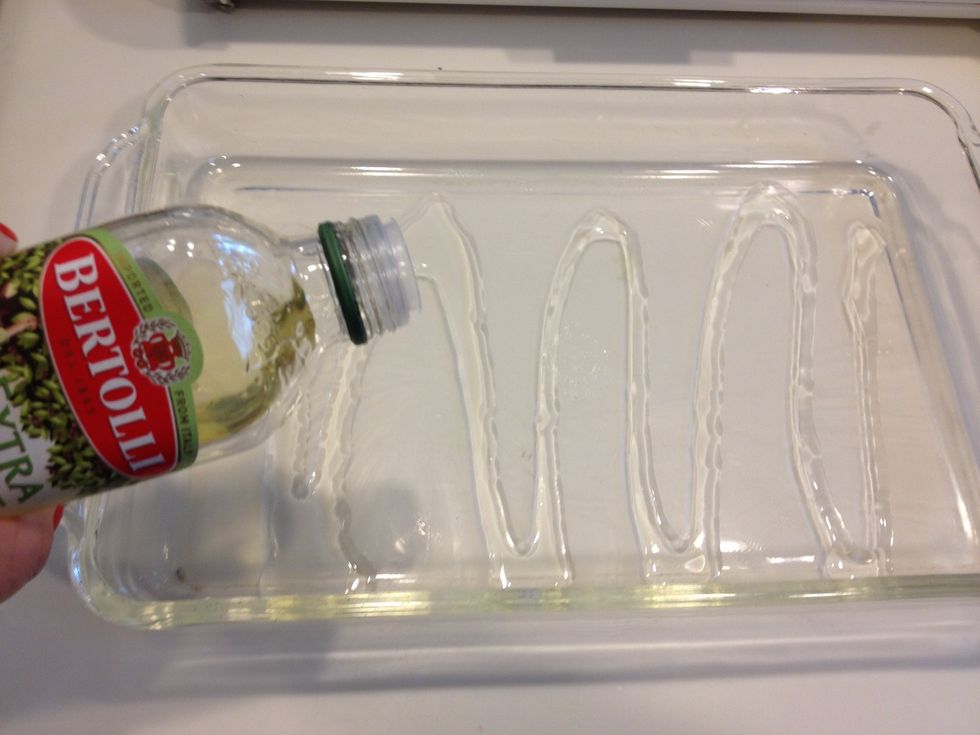 Drizzle olive oil on bottom of a large baking dish
Cut tomatoes in to large chunks and place in baking dish.
Cut peppers in to small pieces and place in baking dish.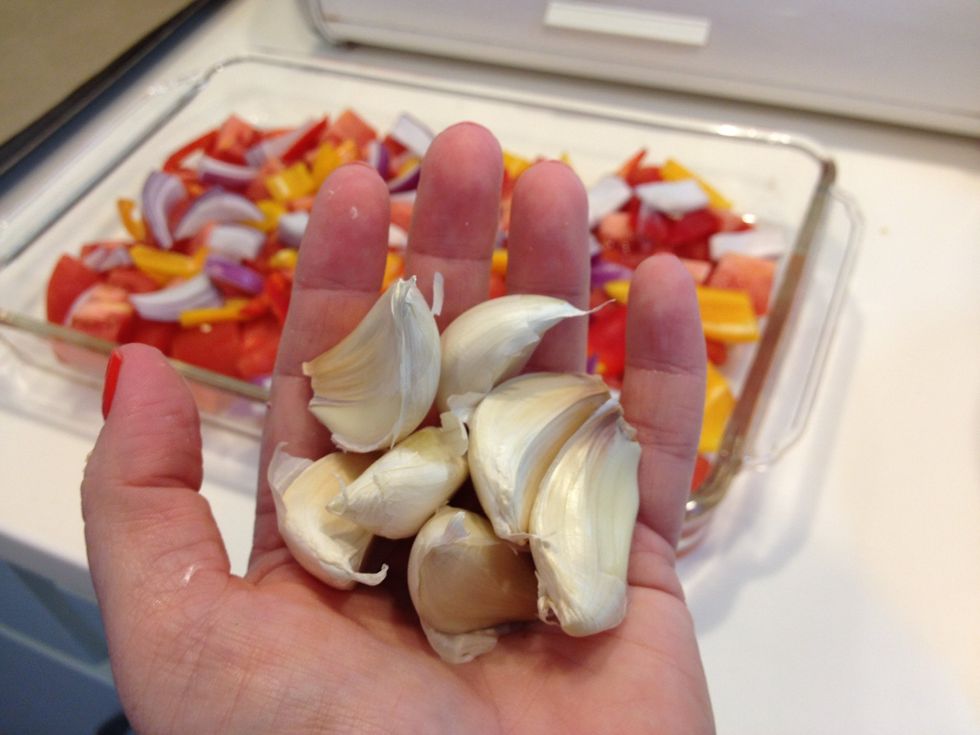 Grab as much garlic as you like - for me, more is better! Peel garlic & slice cloves in half & place in baking dish.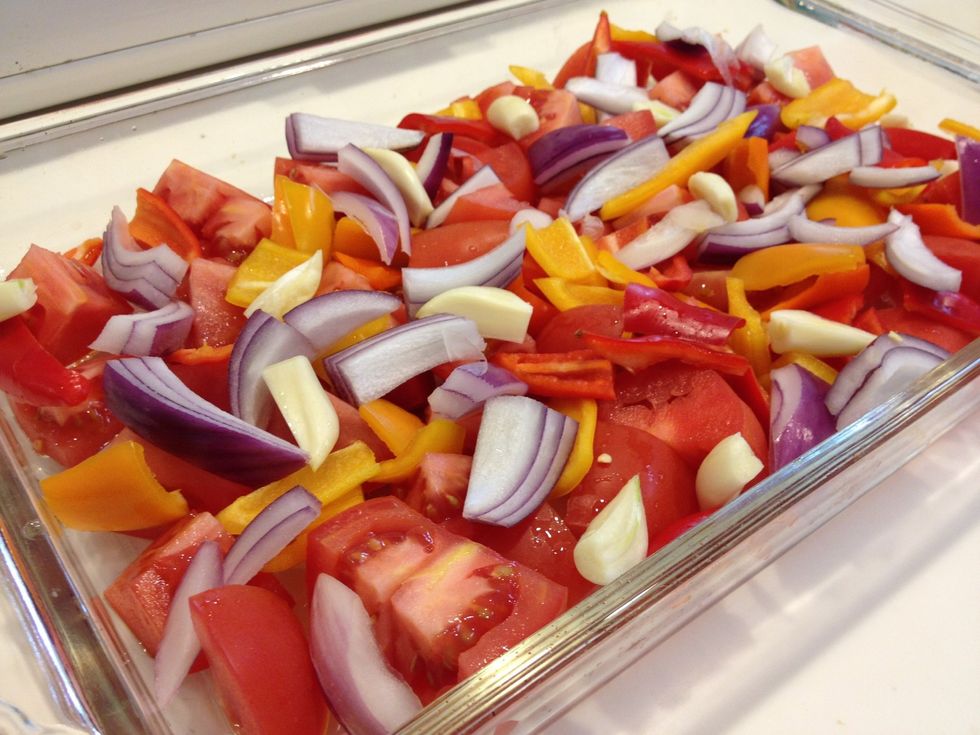 Cut red onion in to small chunks and place in baking dish.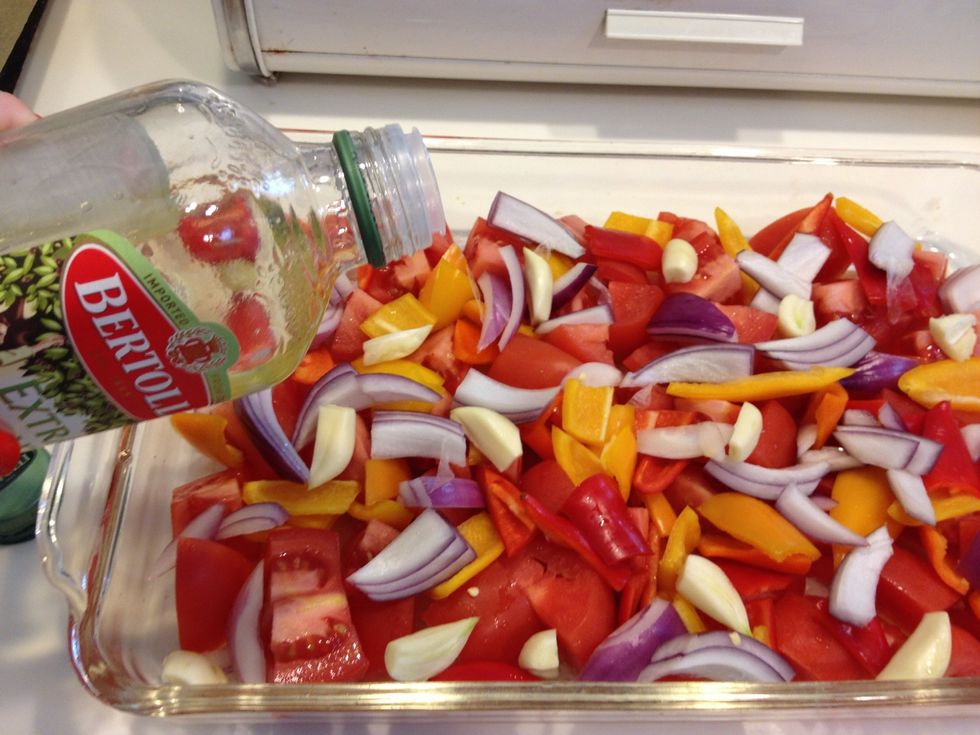 Drizzle a little more olive oil over veggies.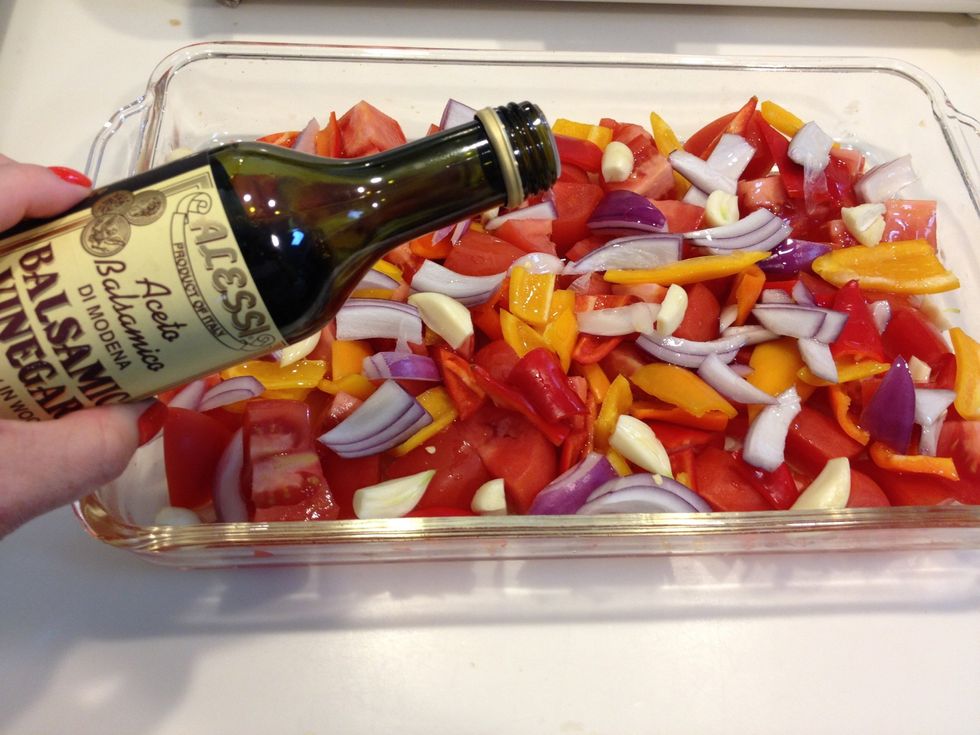 Drizzle balsamic vinegar over veggies.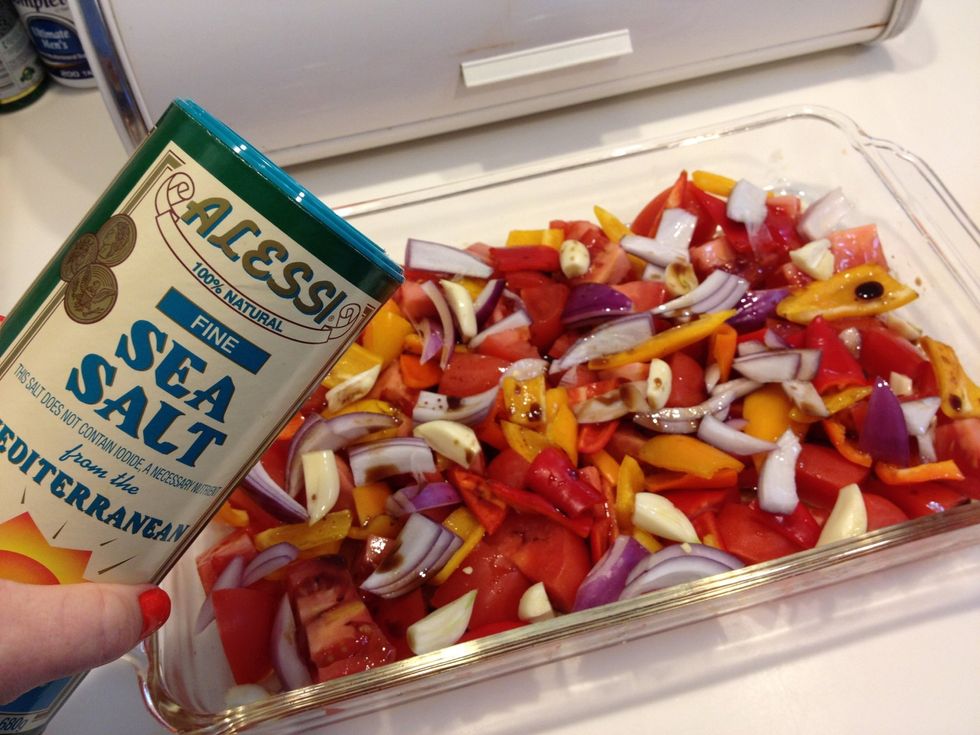 Sprinkle salt over veggies (I added pepper, too, but didn't snap a pic)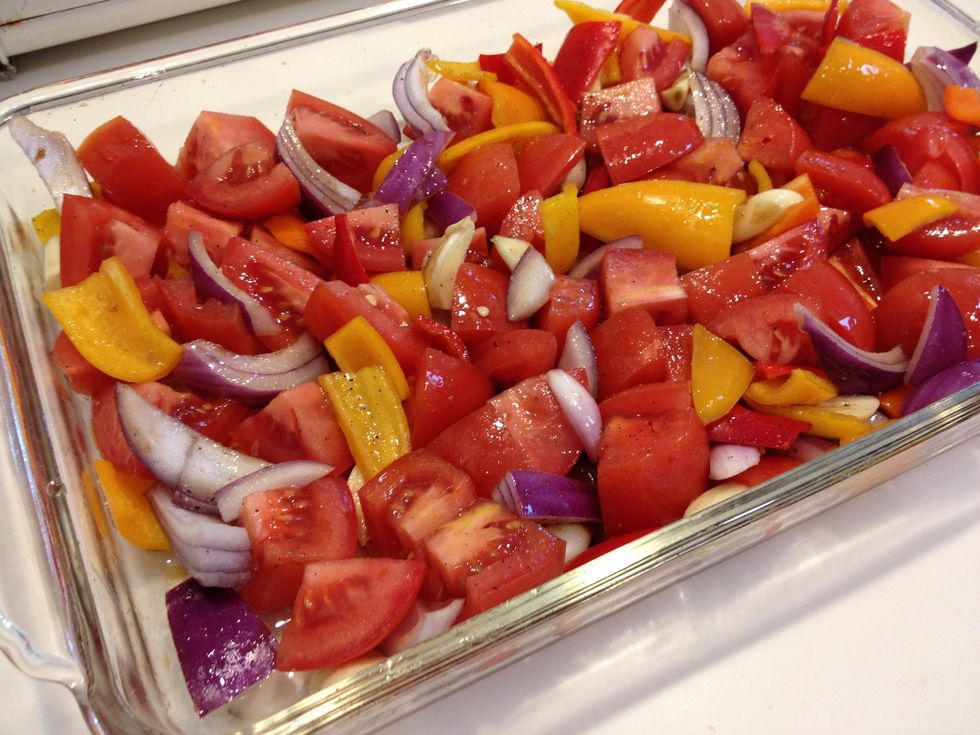 Toss veggies to thoroughly coat them in the oil, vinegar & seasoning.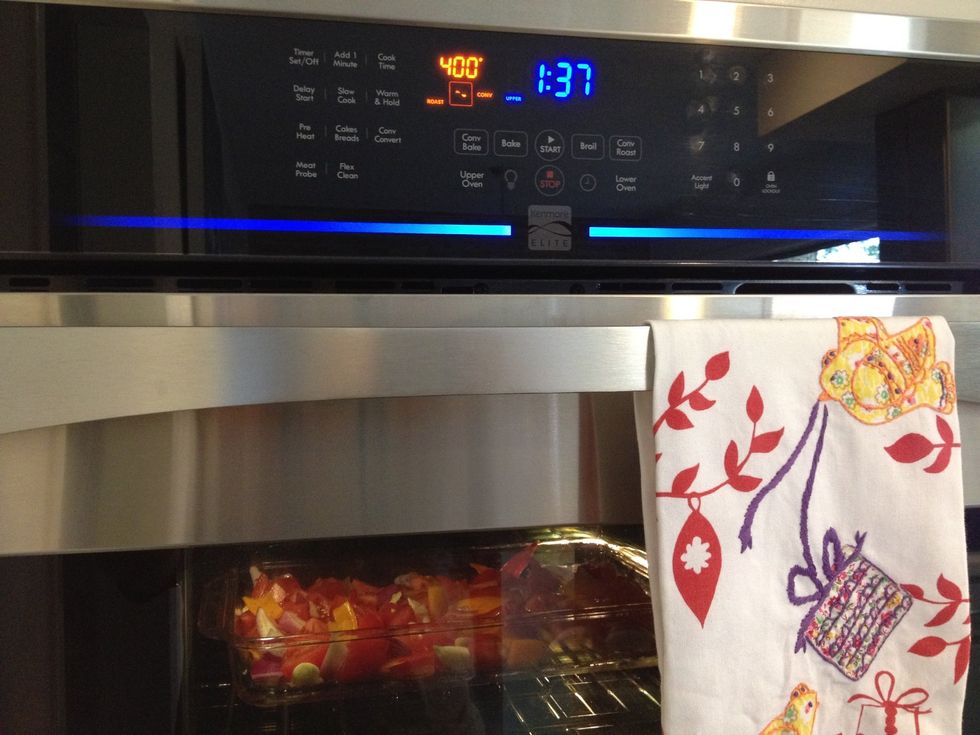 Place baking dish in a pre-heated 400-degree oven for 20-25 minutes or until veggies are roasted to your liking.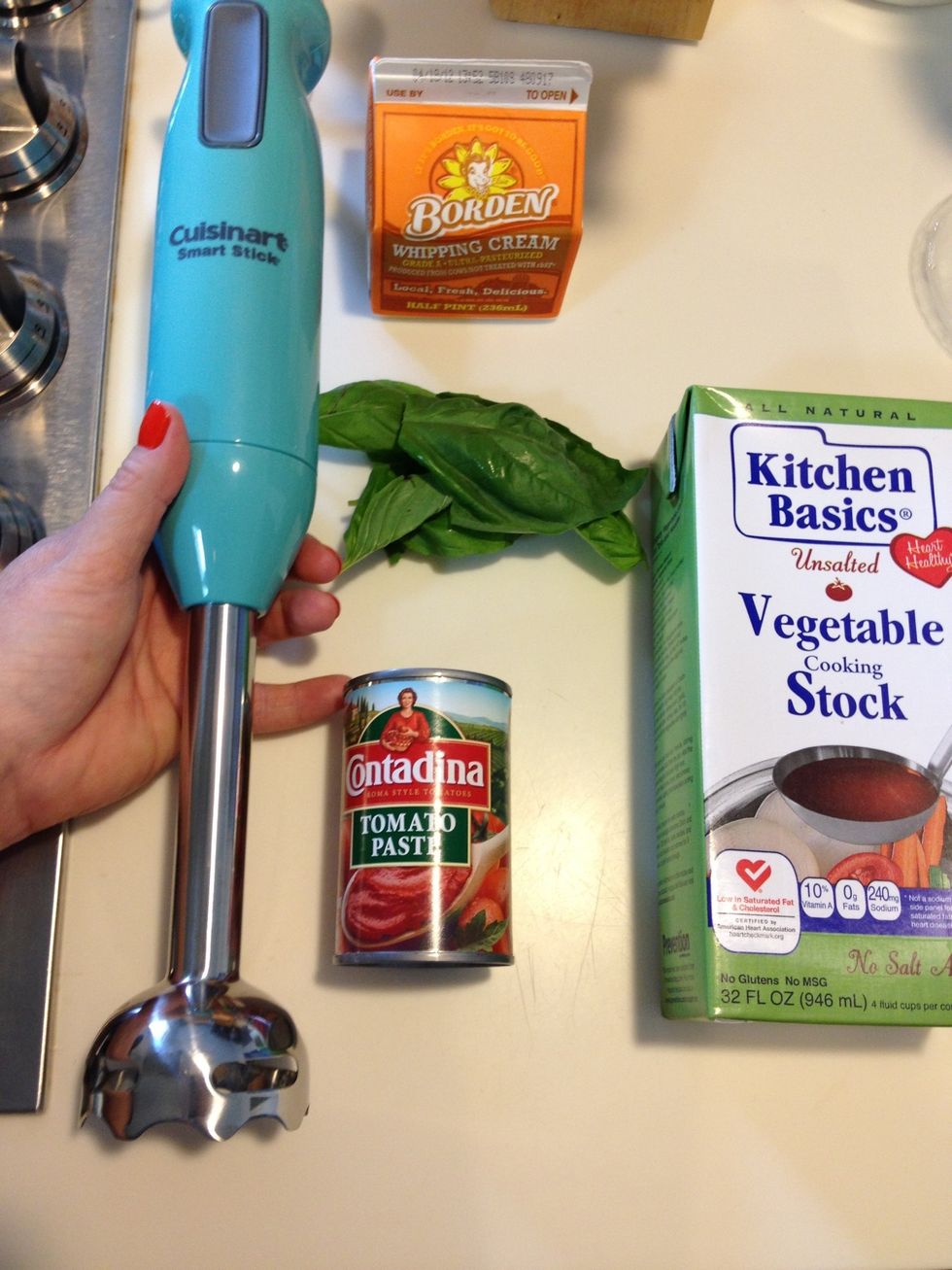 While veggies are roasting, prepare the soup base.
Drizzle a small amount of olive oil in the bottom of a large soup pot.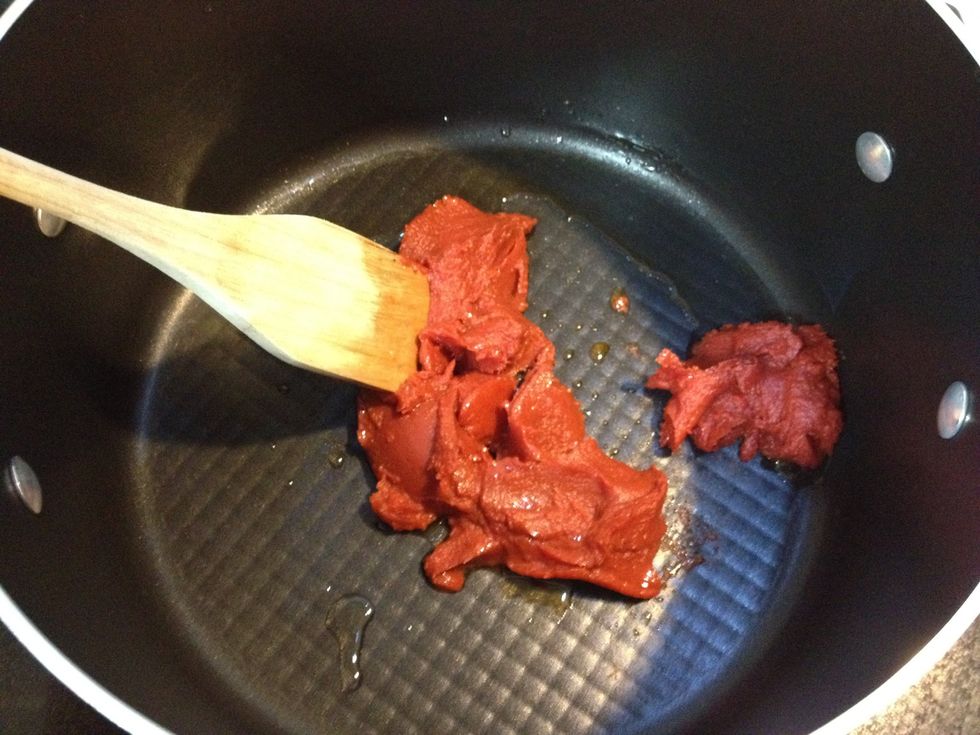 Empty the can of tomato paste into the pot & slowly heat it while stirring to smooth it out.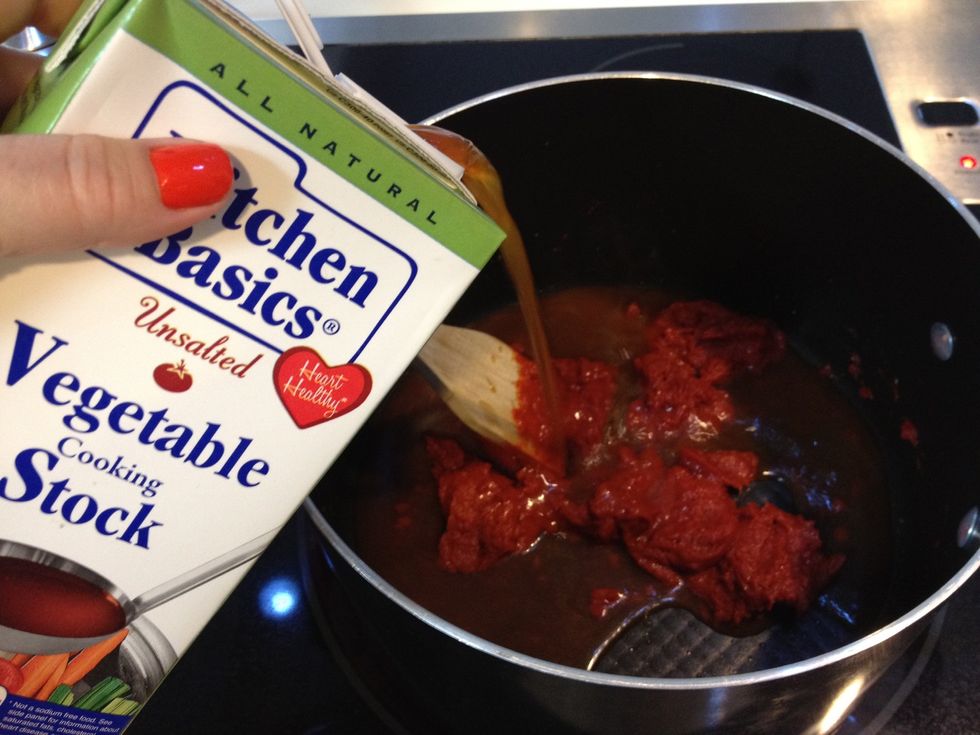 Pour in about 3/4 of a box of vegetable broth.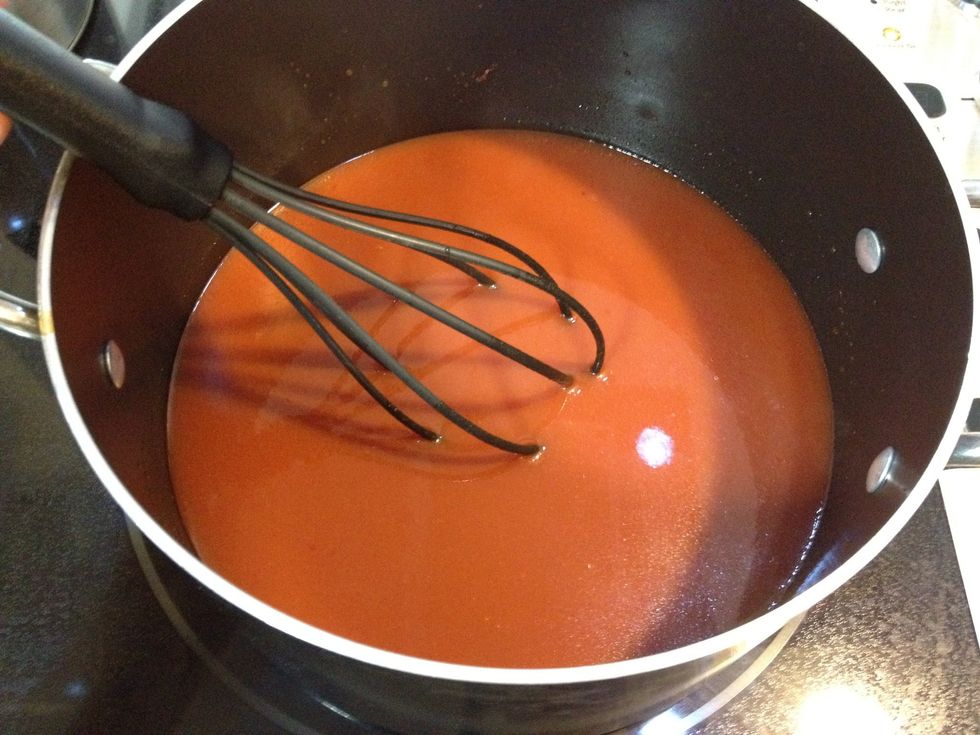 Stir until the broth & paste are well blended. A whisk comes in handy here!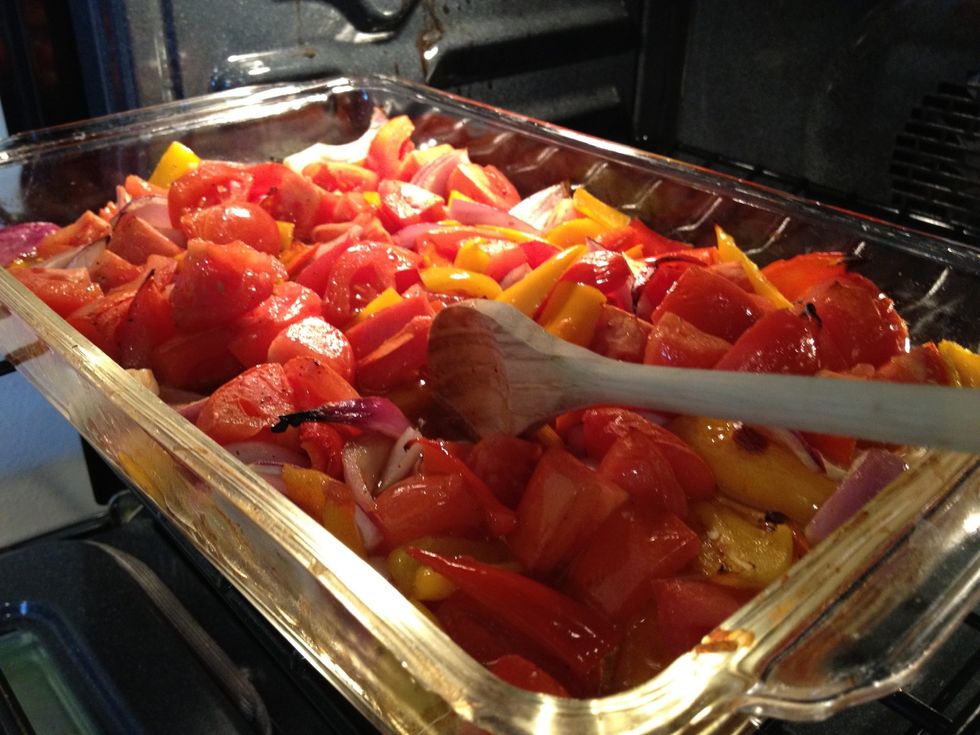 Don't forget to check on your veggies and stir them as needed!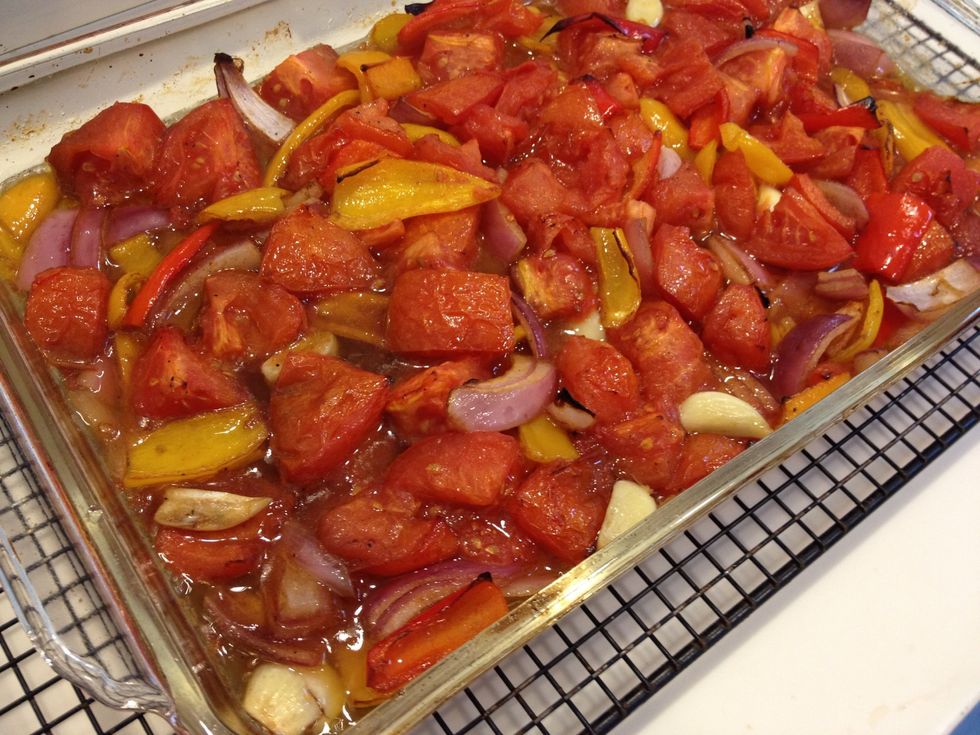 Veggies all done! Note: I used a little too much olive oil in this batch.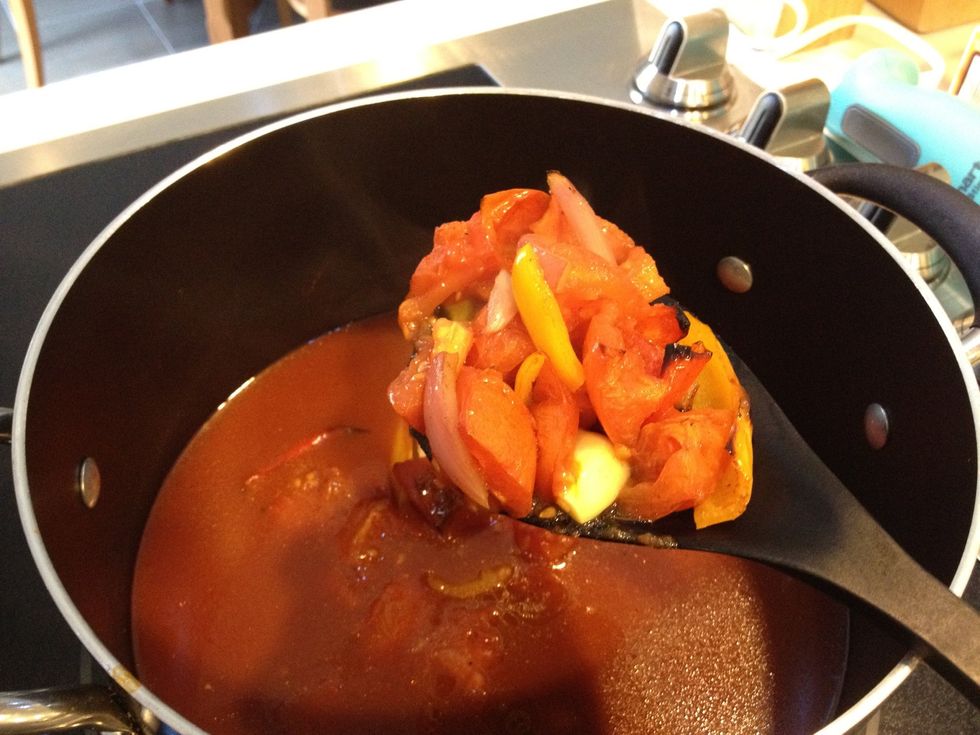 Use a slotted spoon to drain veggies and transfer them to soup base.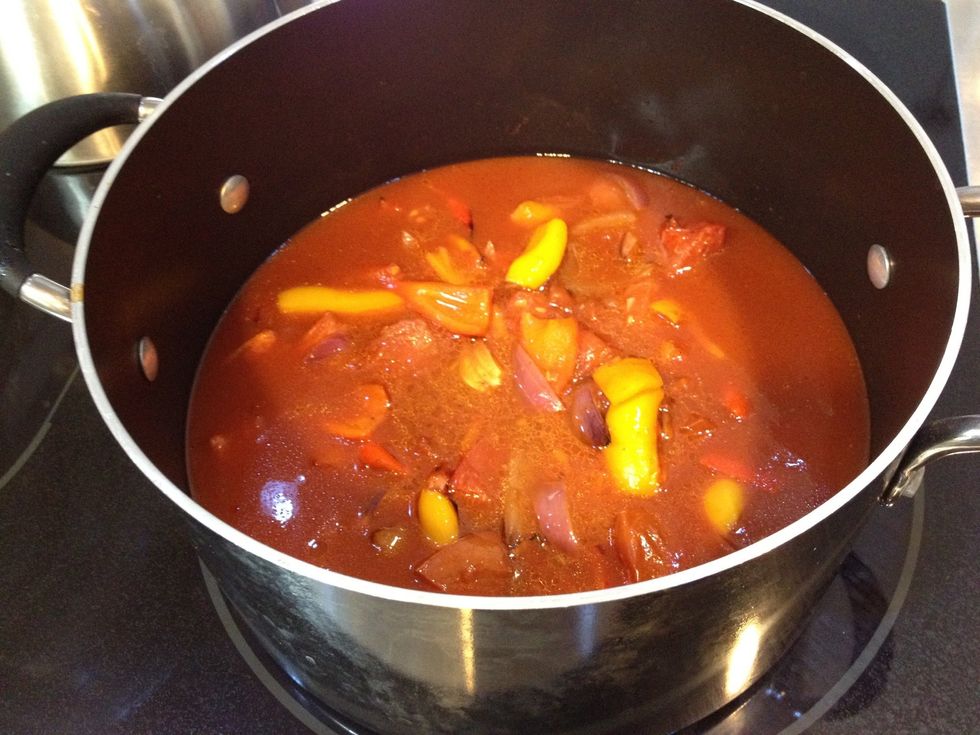 Bring to a boil and then reduce heat and simmer for about 15 minutes. (or longer if needed)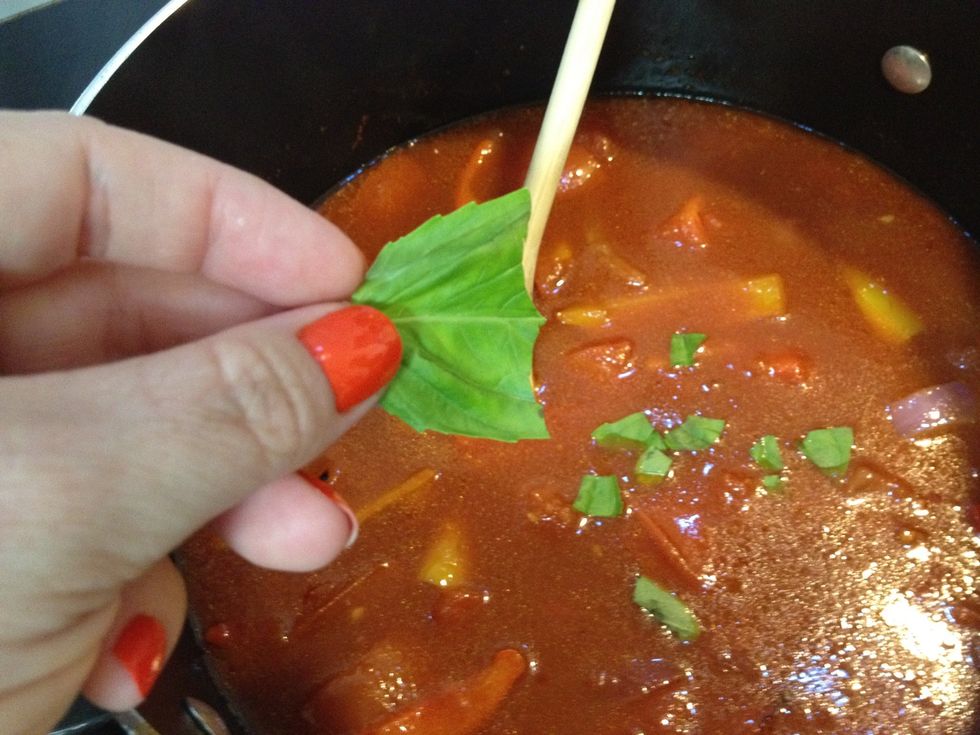 Wash basil leaves and tear them up and add to soup.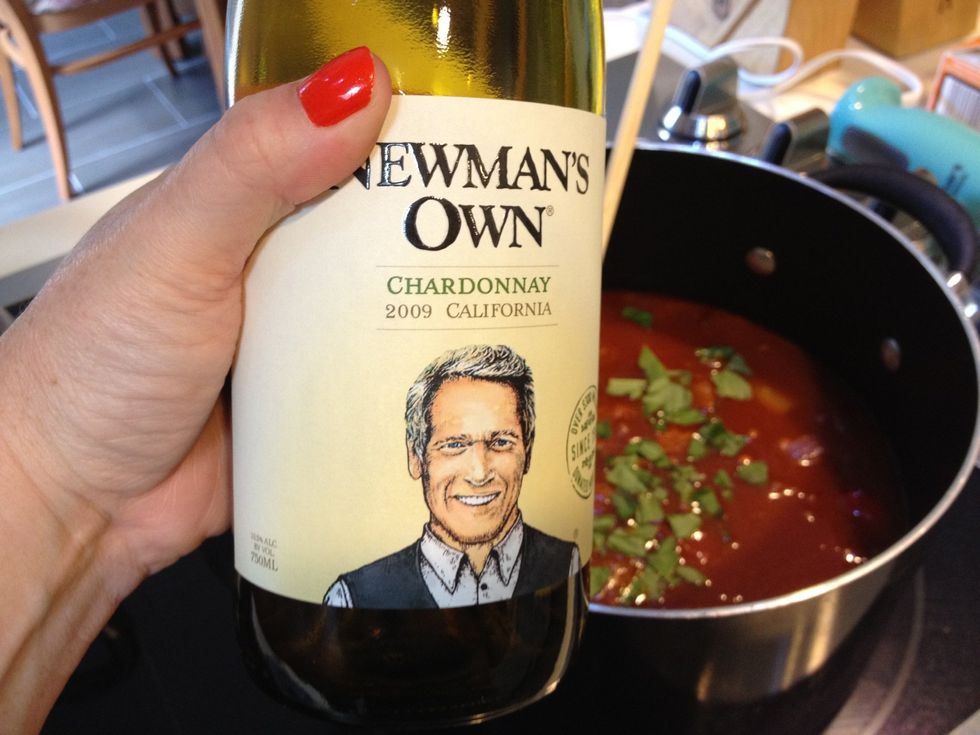 If you want to make your soup "booze-y" add about 1/4 cup of your favorite dry white wine. (if not, skip this step. Extra broth can be added if needed.)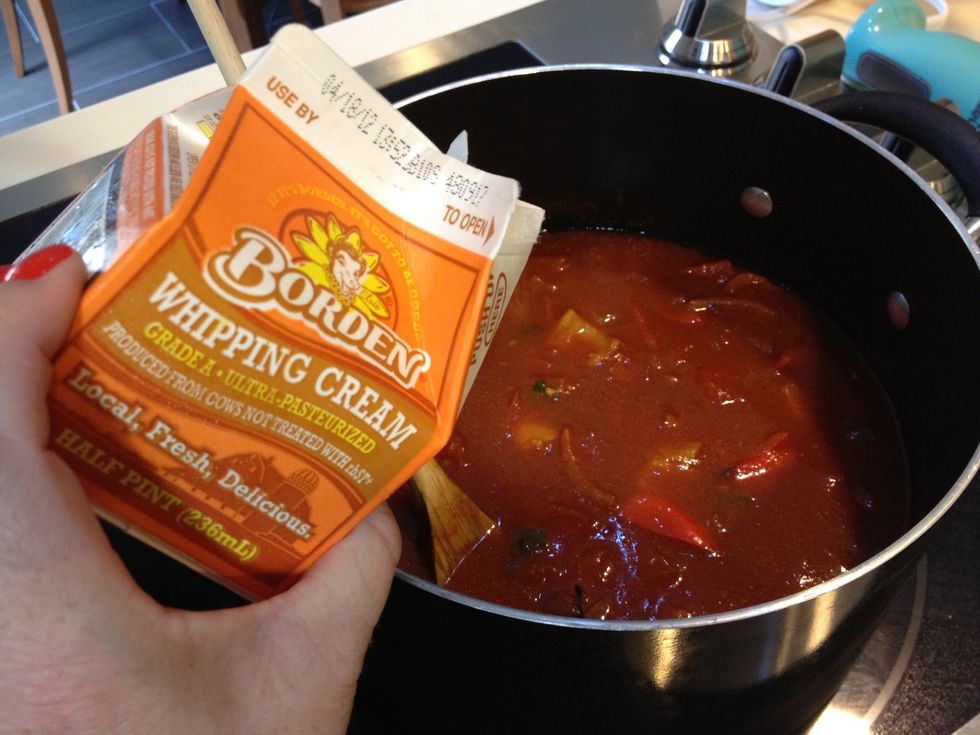 Add about 1/4 cup of heavy cream to soup and stir.
An immersion blender makes all the difference here. If you don't have one, check the web for tips on blending hot soups in a blender. (I ordered this rad aqua one from Zappos & *love* it. Under $30)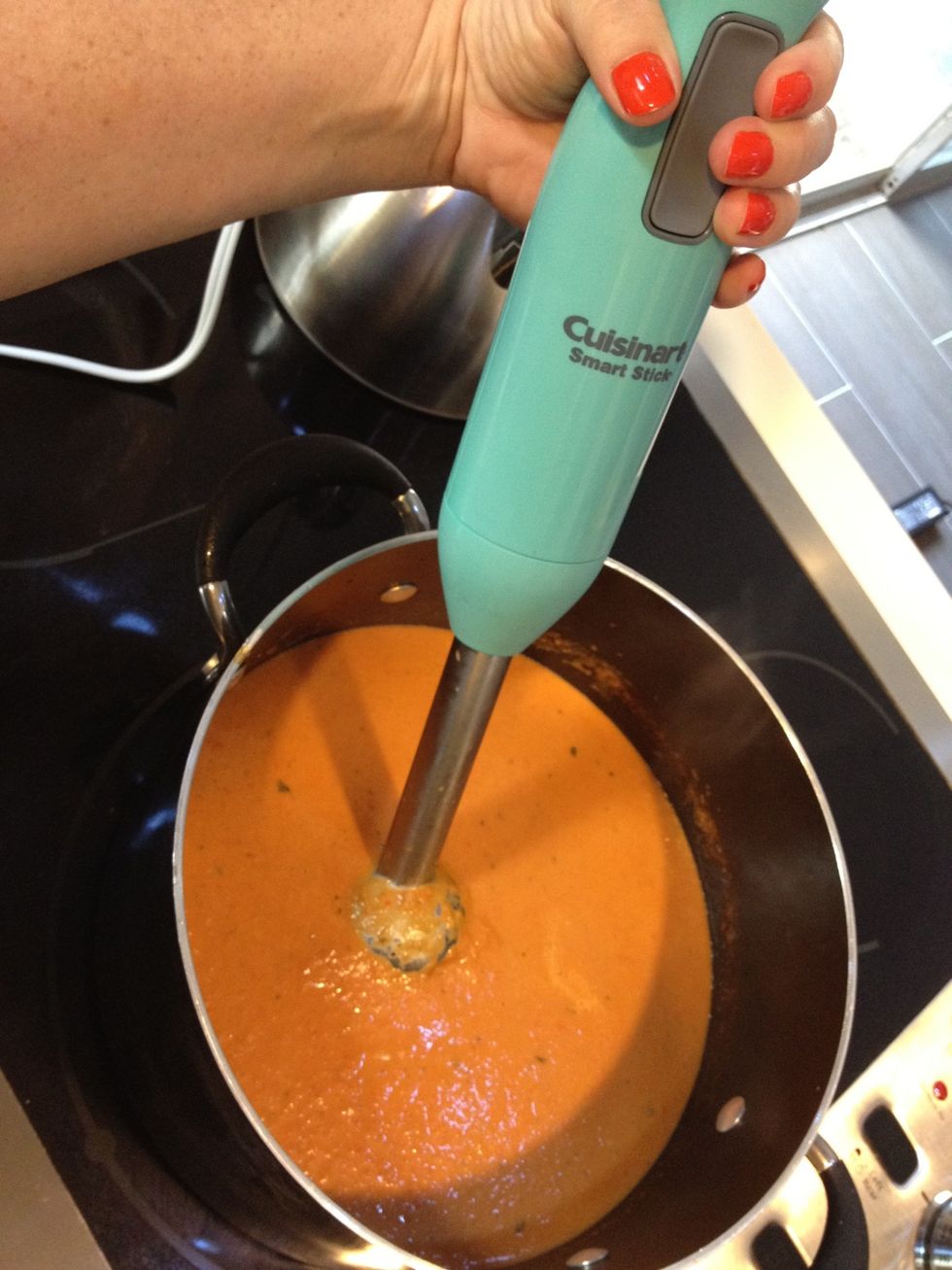 Blend until its a nice thick & creamy texture.
Enjoy! Especially good with crusty, cheesy bread!
7.0 Roma tomatoes
7.0 Small sweet peppers -OR-
1/2 Red bell peppers (if not using sweet peppers)
3/4 Red onion
1.0 Head of garlic - need 6-8 cloves, to taste
1.0 Olive oil
Balsamic vinegar
Coarse sea salt
4.0 Large leaves of fresh basil
1/4 Cup heavy cream
1.0 Small can of tomato paste
3/4 Of a 32oz box of vegetable broth
immersion blender