The idea to make this came from another snapper Heidi Doe. Thank you Heidi.
31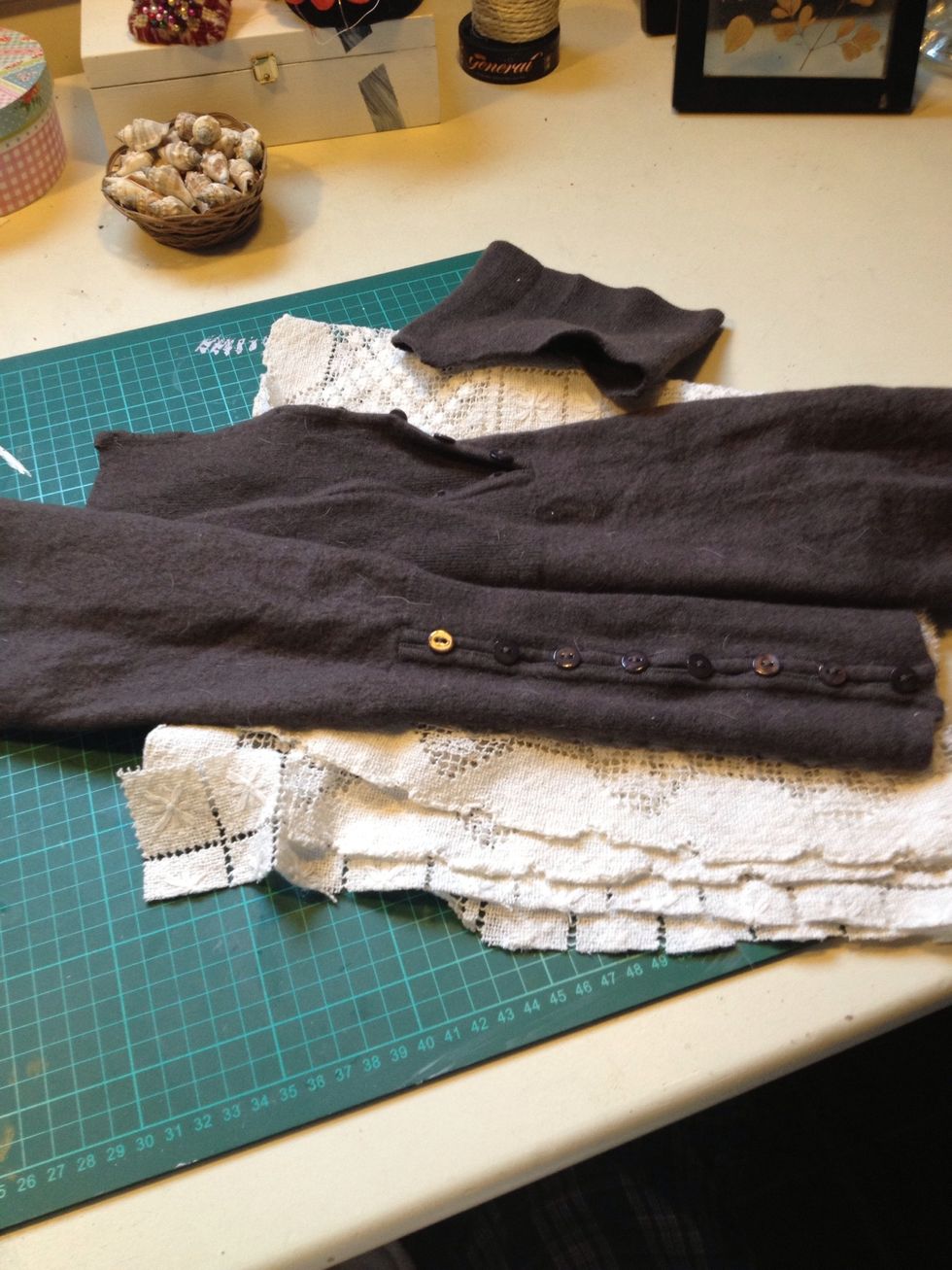 My beloved sweater was destroyed by being washed on too high temperature. I'm going to make boot socks from the sleeves. They are too tight, so I'll make an insert by using the top half of the sleeves
Top half of the sleeve. The seem have to go.
Snip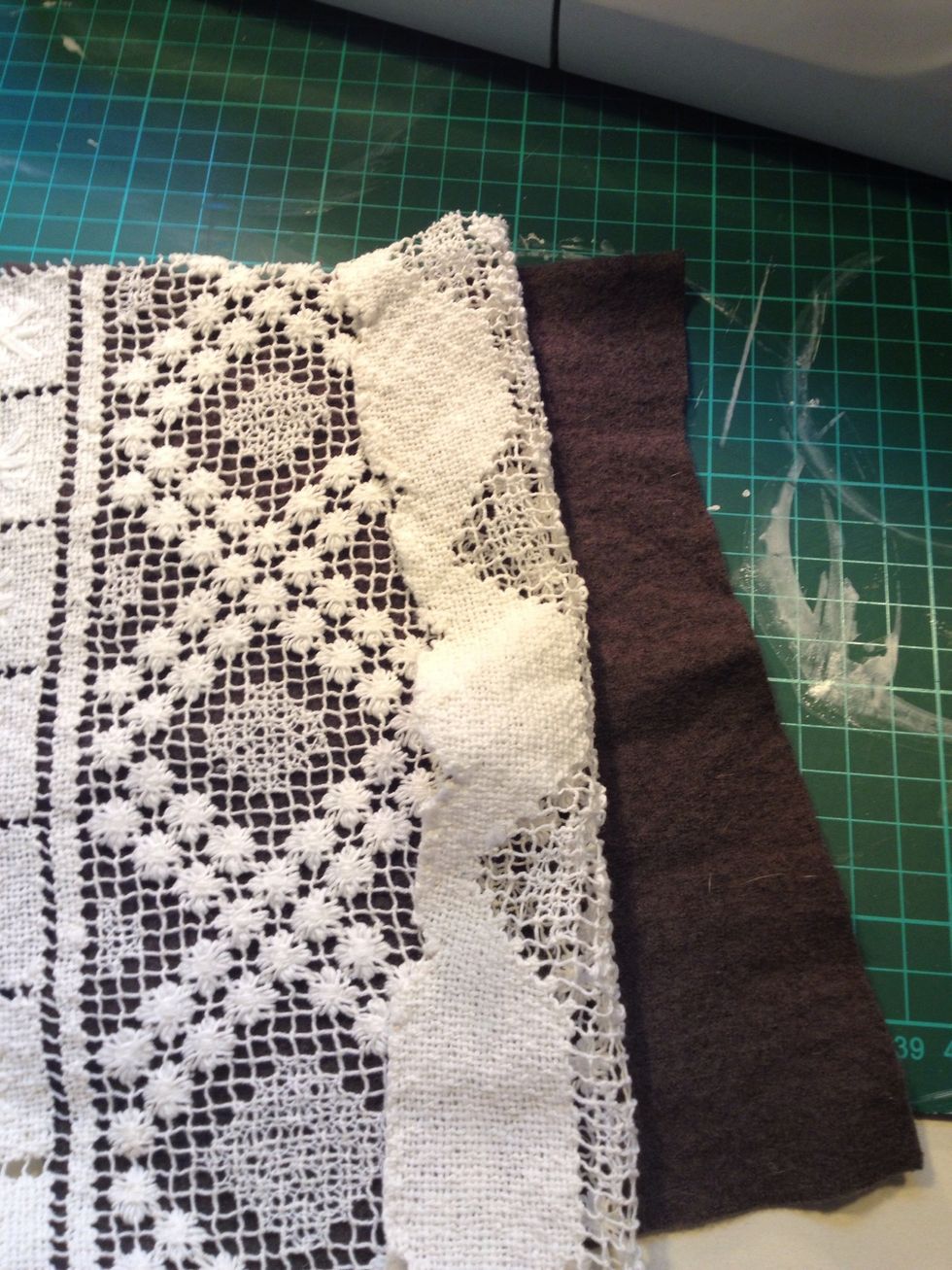 I'm covering the insert with a piece of a tablecloth that had some rust stains, that I could not get off.
I sewed on the tablecloth piece unto the insert part and pinned on the sleeve where the buttons were. I folded the bottom part of the insert to make it fit.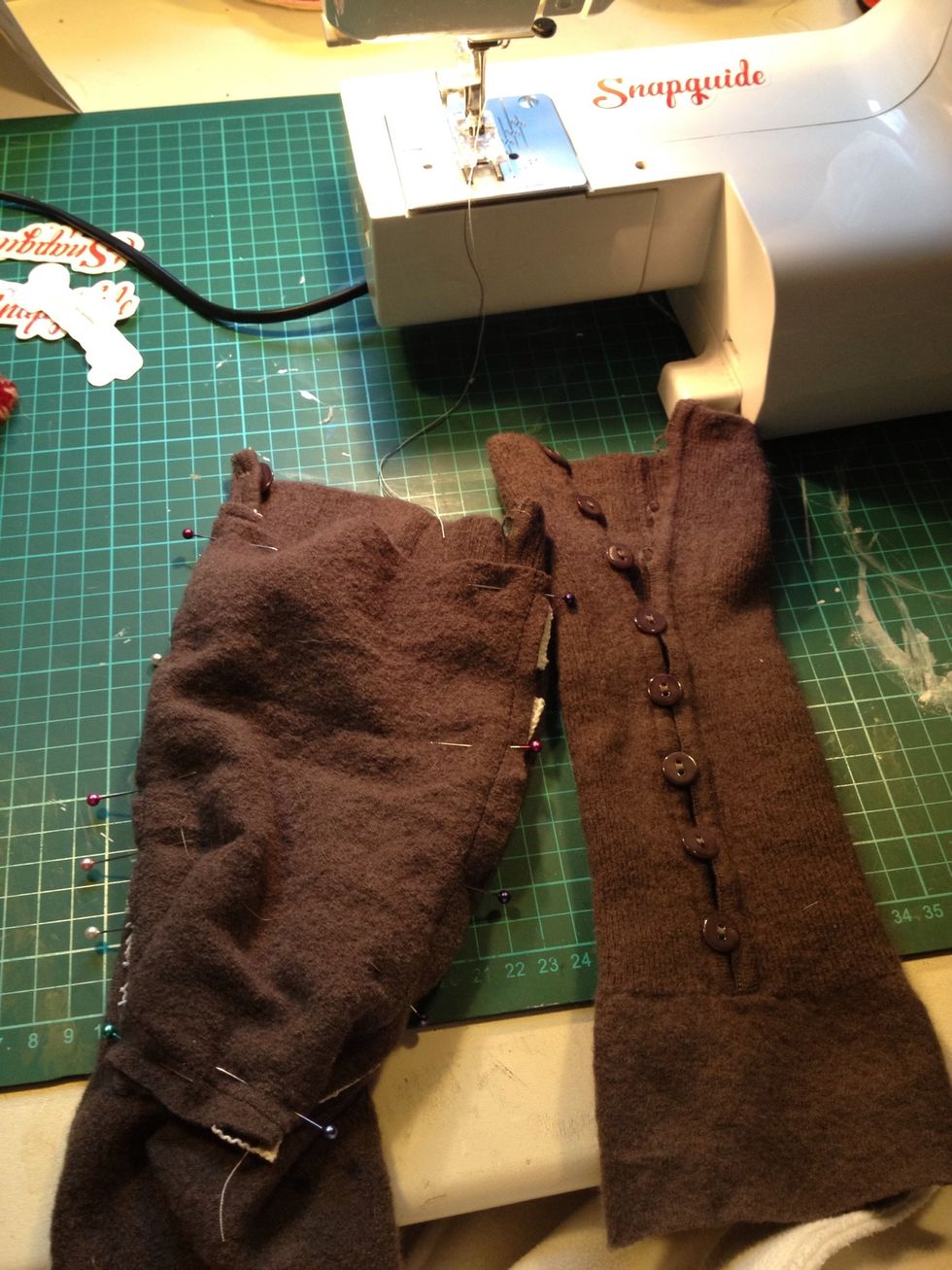 One pinned and one to go.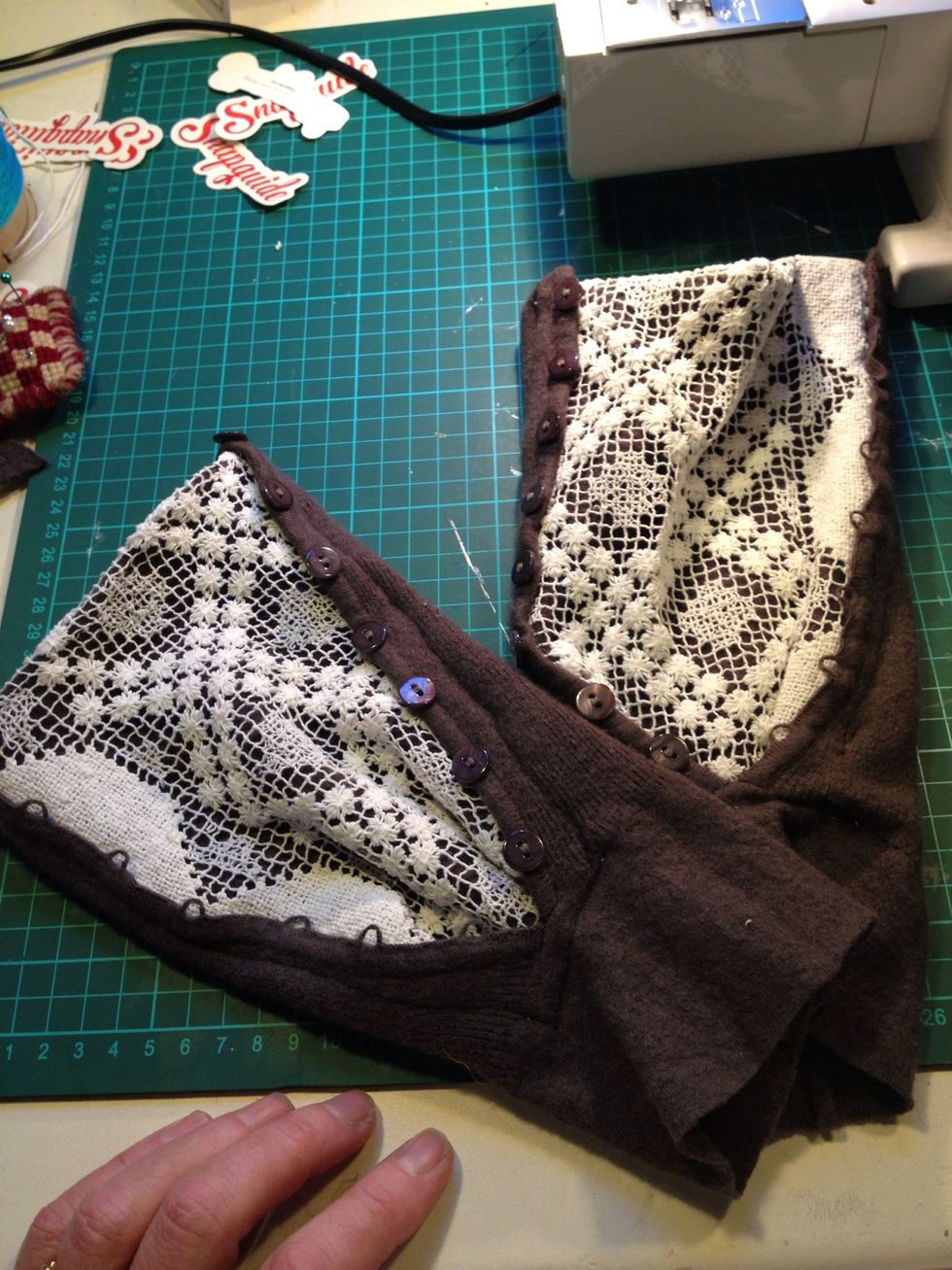 I hope they will fit me now.
My scarf and my new boot socks. I'm so happy with the result. Now a ruined sweater and a stained tablecloth will keep me warm.
2.0 Sleeves
1.0 Tablecloth
Scissors
Sewing machine
1.0 Sweater boiling husband