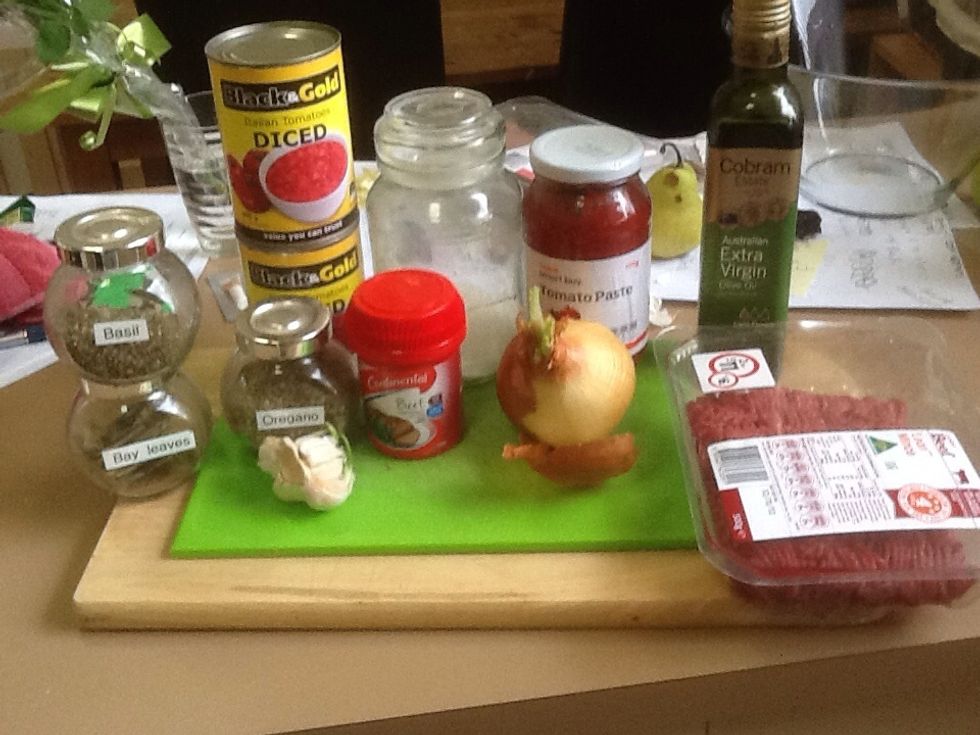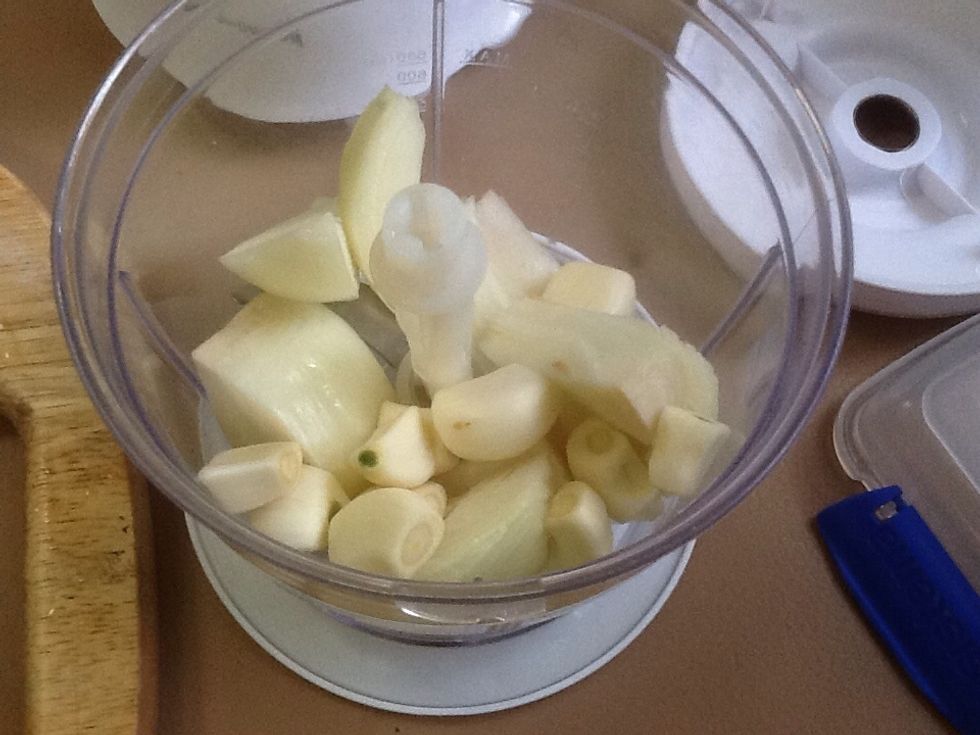 Step 1: Puree the onion and garlic.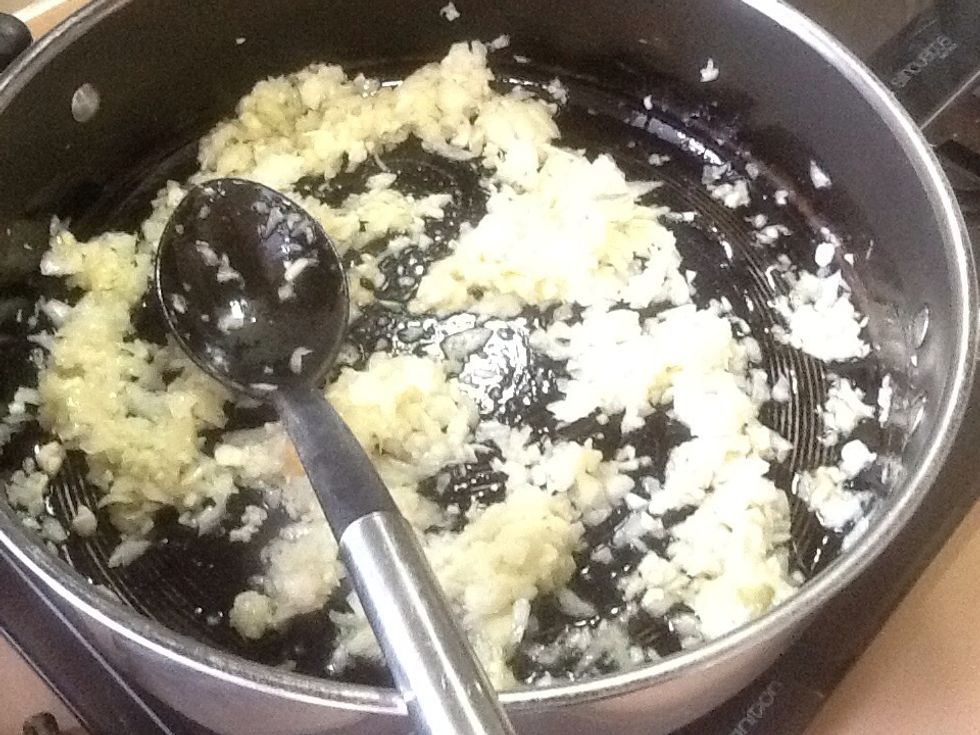 Step 2: Place the puree'd onion/garlic mix in your pan and softly cook.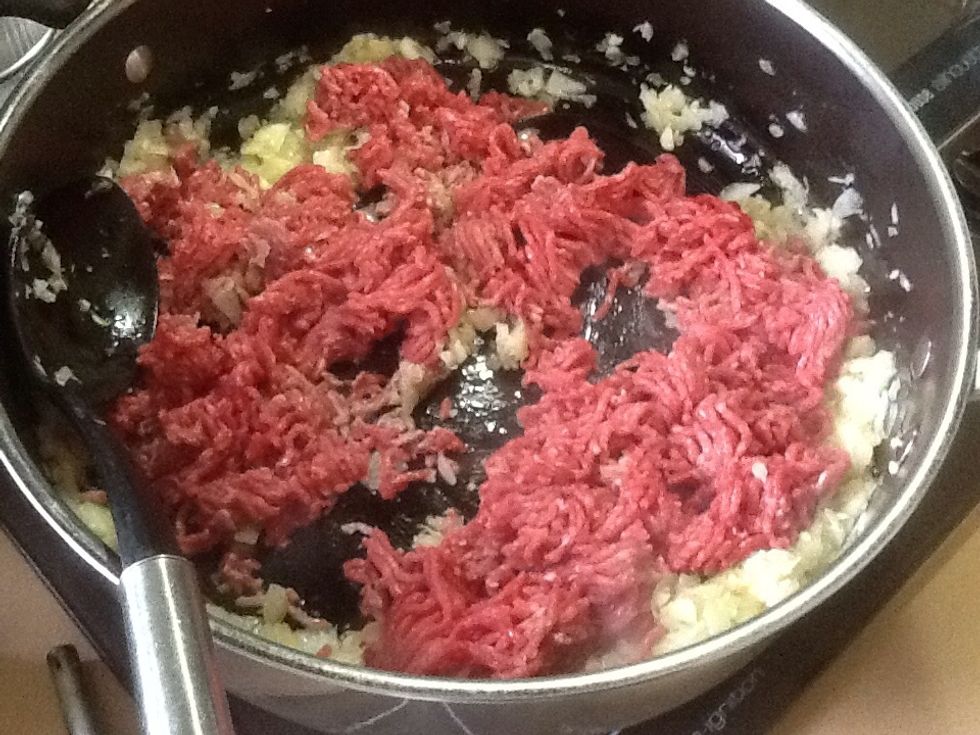 Step 3: Put the minced meat into the pan and separate any large chunks of meat.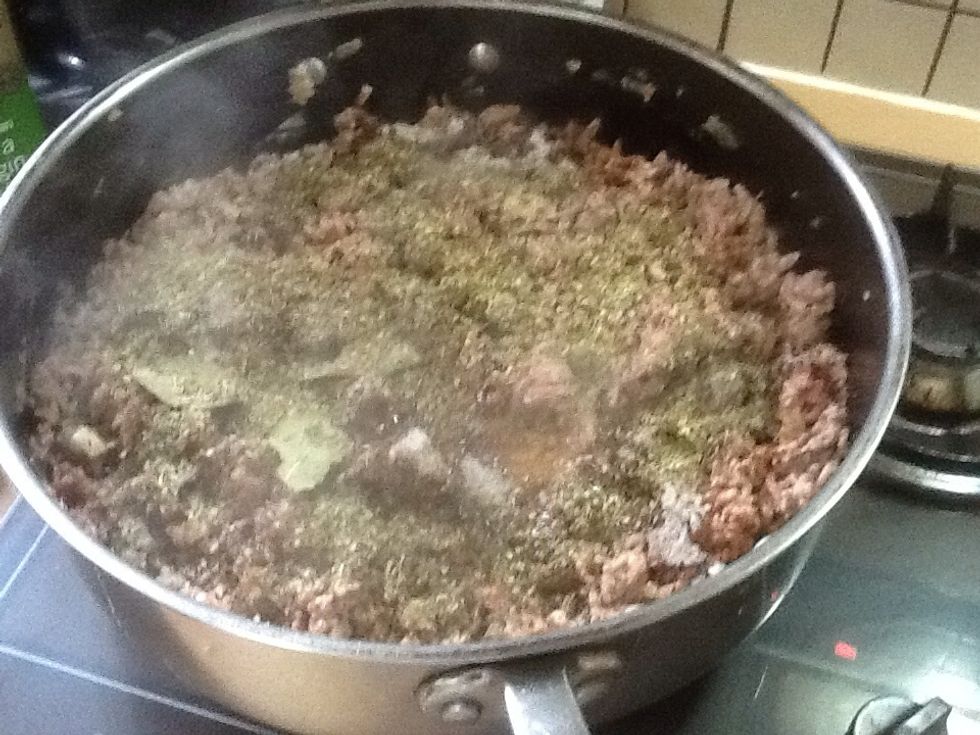 Step 4: Put your bay leaves and oregano into the pan with your cooking ingredients.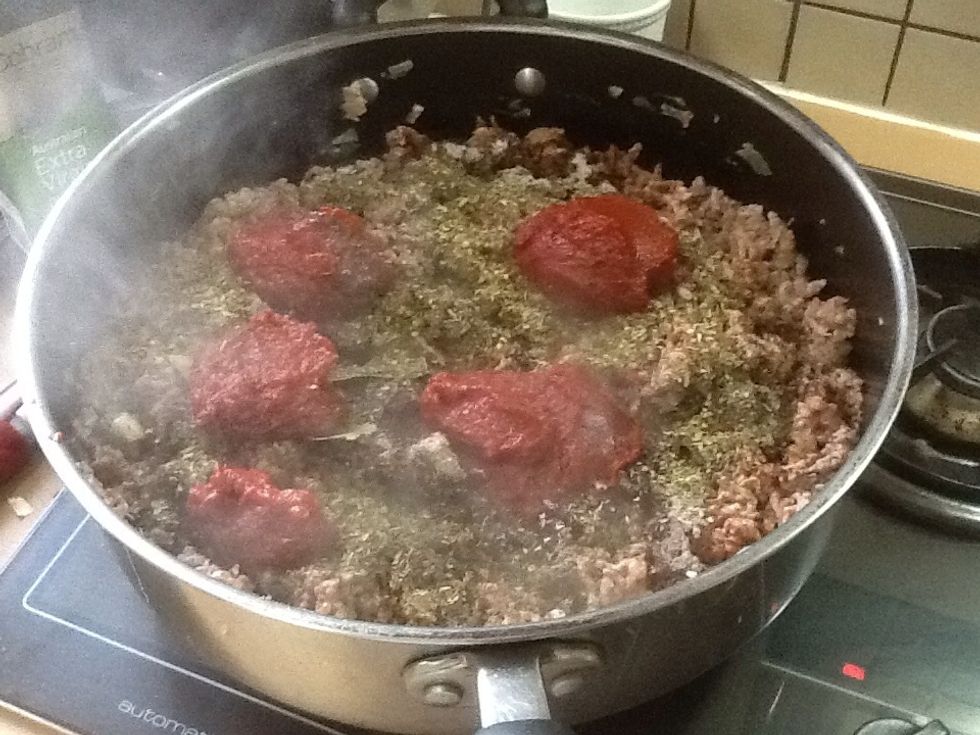 Step 5: add 4 large spoons of tomato paste.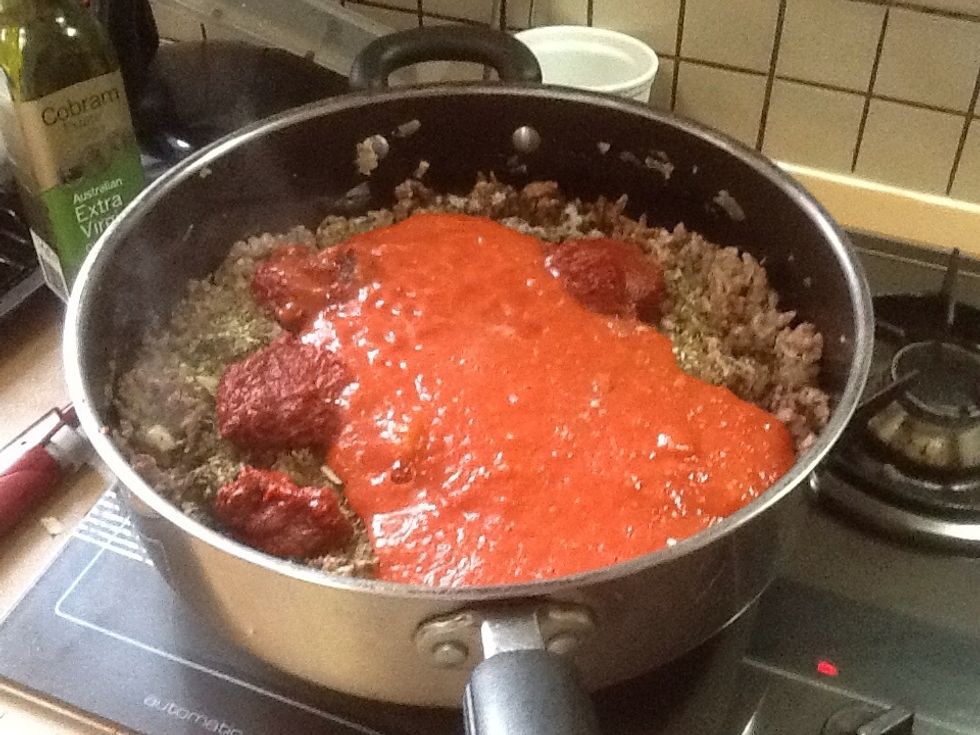 Step 6: add diced tomato. If tomato chunks are not desired, it is a good idea to puree the diced tomato.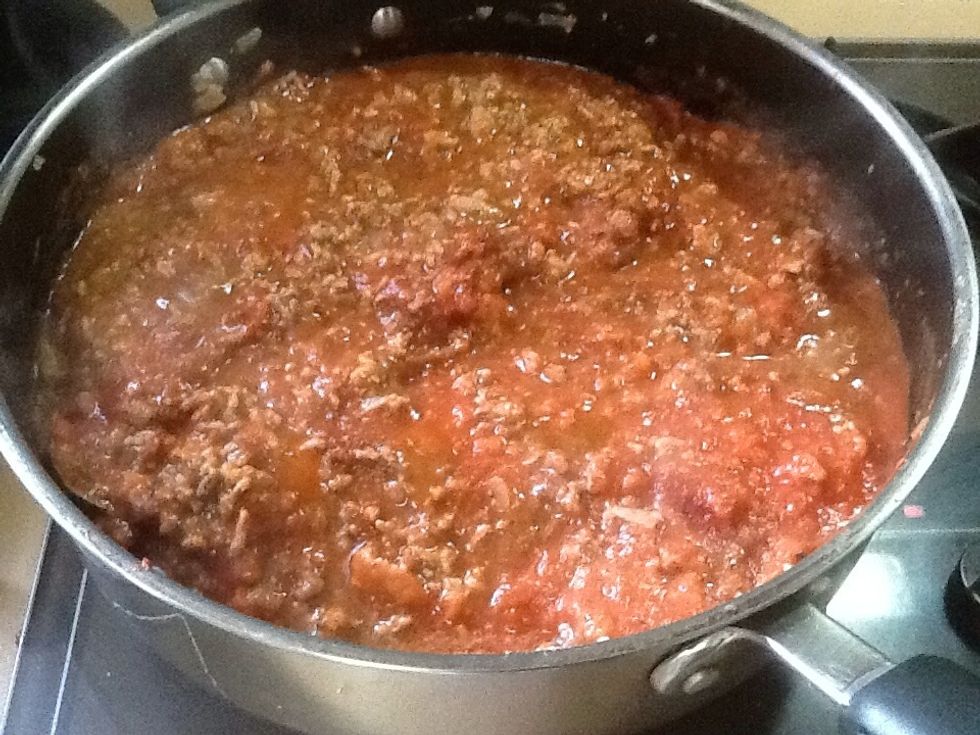 Step 7: Leave the sauce to cook.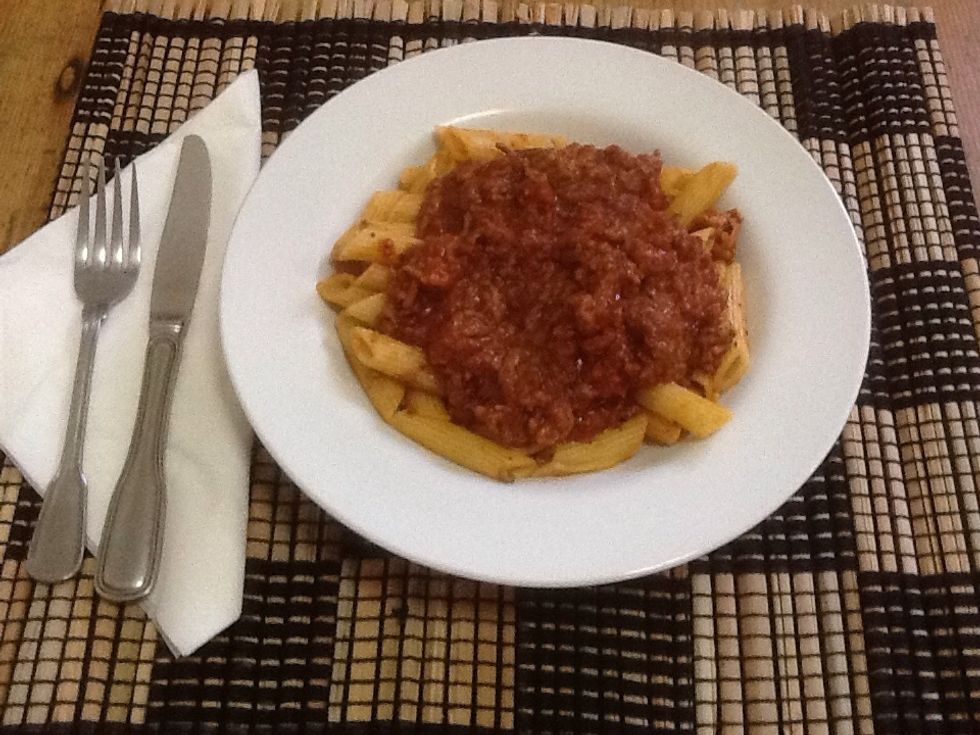 Step 8: Possibly the most important step, serve with cooked pasta and enjoy.
Two Cans of diced tomatoes
Oregano
Bay Leaves
Onion
Tomato Paste
Olive Oil
Minced Beef
Garlic
Salt