Perfect for an elegant dinner. Prepare ahead few hrs. Heat in the microwave 30 seconds.
12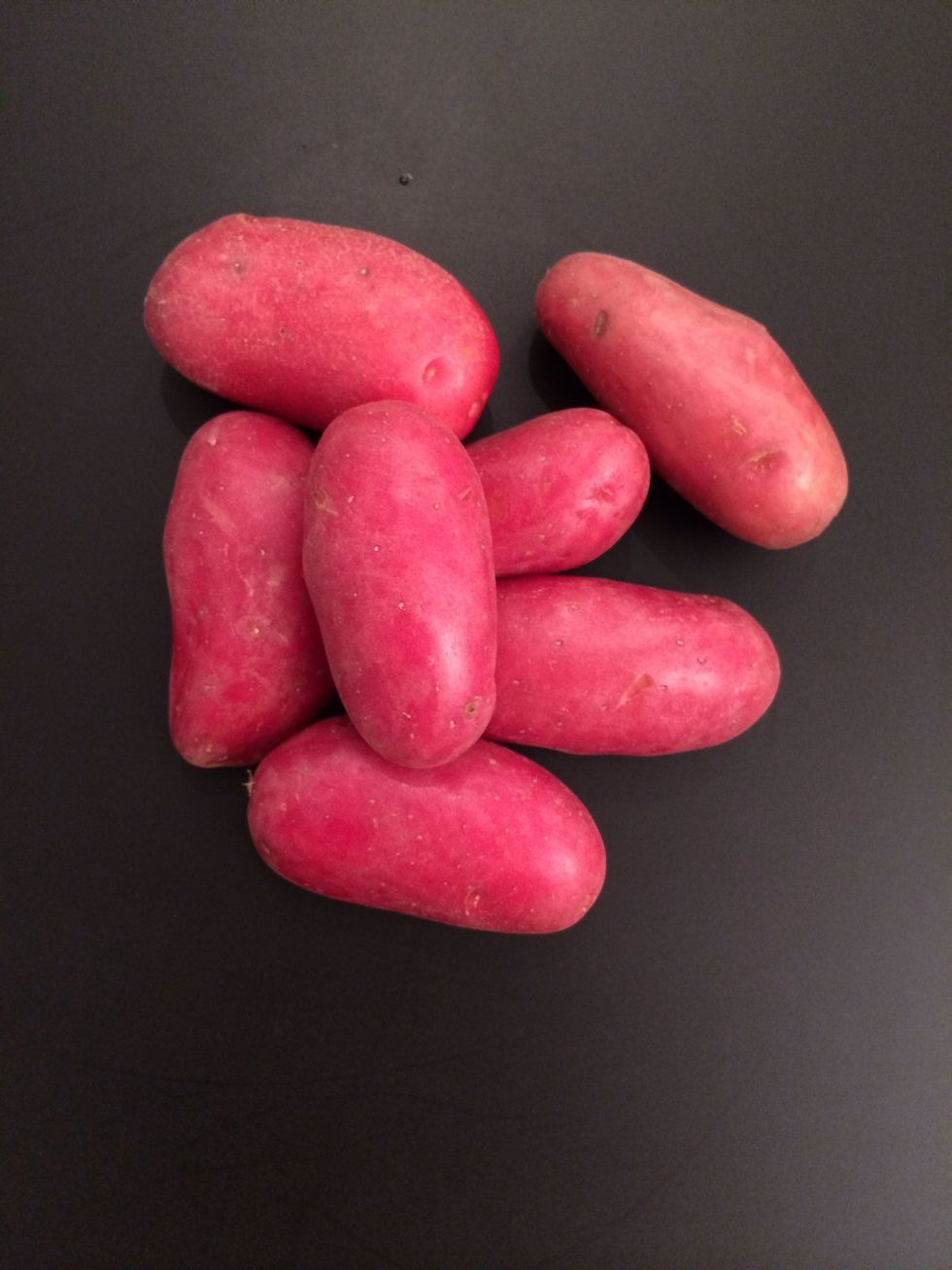 Boil potatoes..on low medium. Don't over boil. (The color of the potatos skin has nothing to do with the color of the flower
Reduce one beetroot into purée.
Peel and cut as above. Keep the nice pieces and the rest mash to do your base on which the potatoes are gonna sit.
With the tip of a knife put a bit of beetroot purée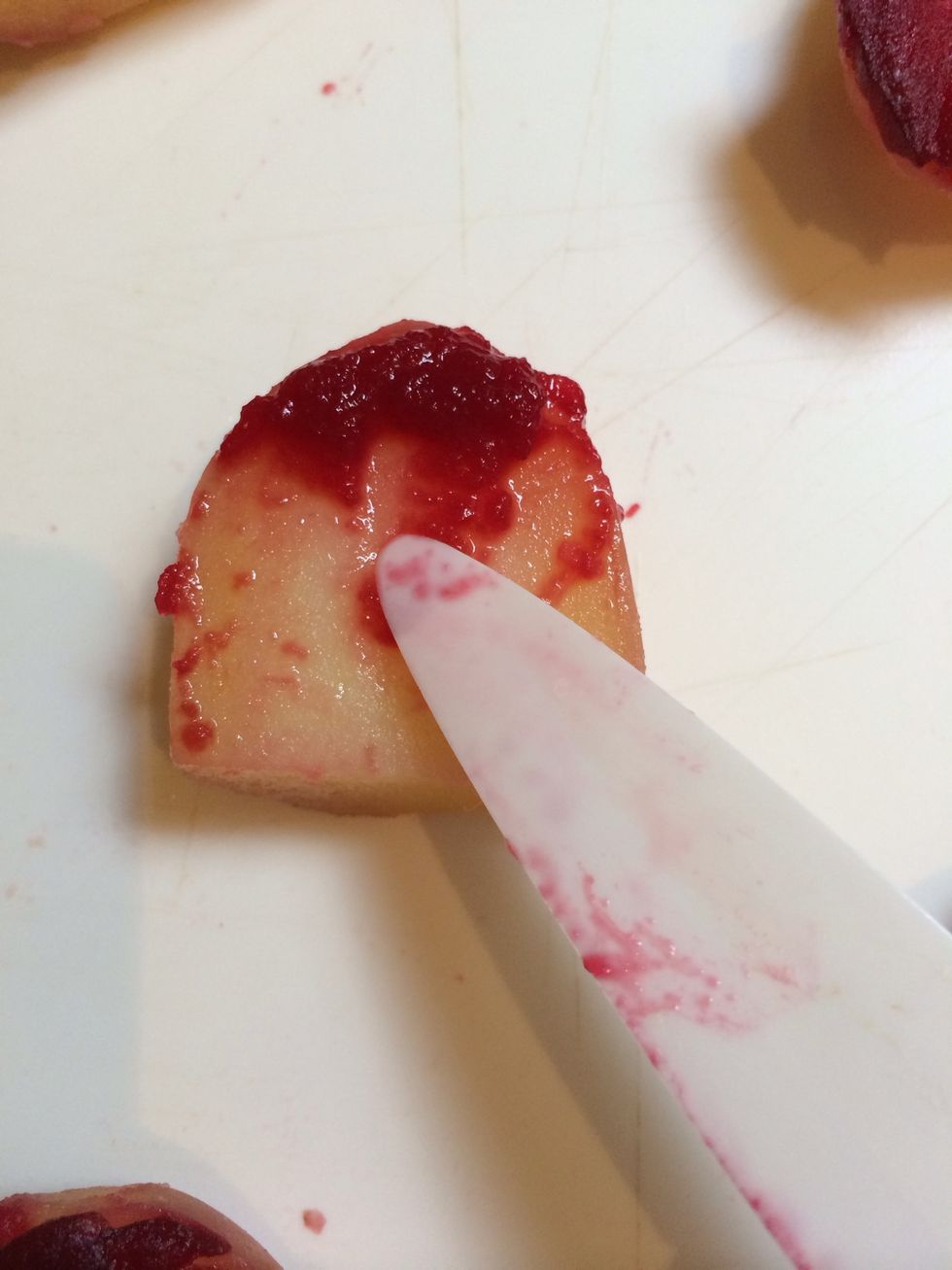 And smudge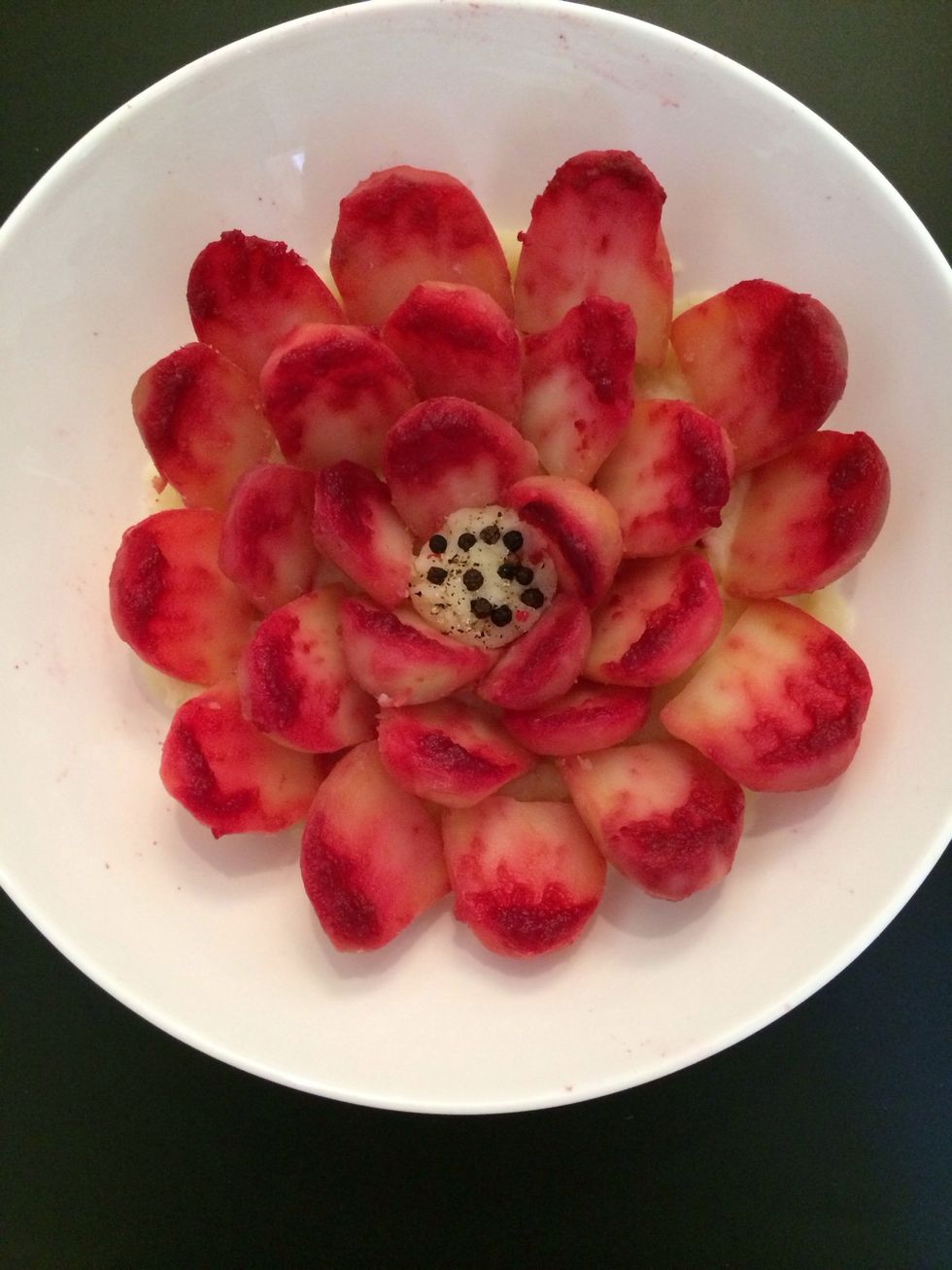 Leave them for a while the red color will spread on the potatoes. Make a thin layer of mashed potatoes and arrange your petals. The middle is just a pit of mashed potatoes decorated wit peppercorns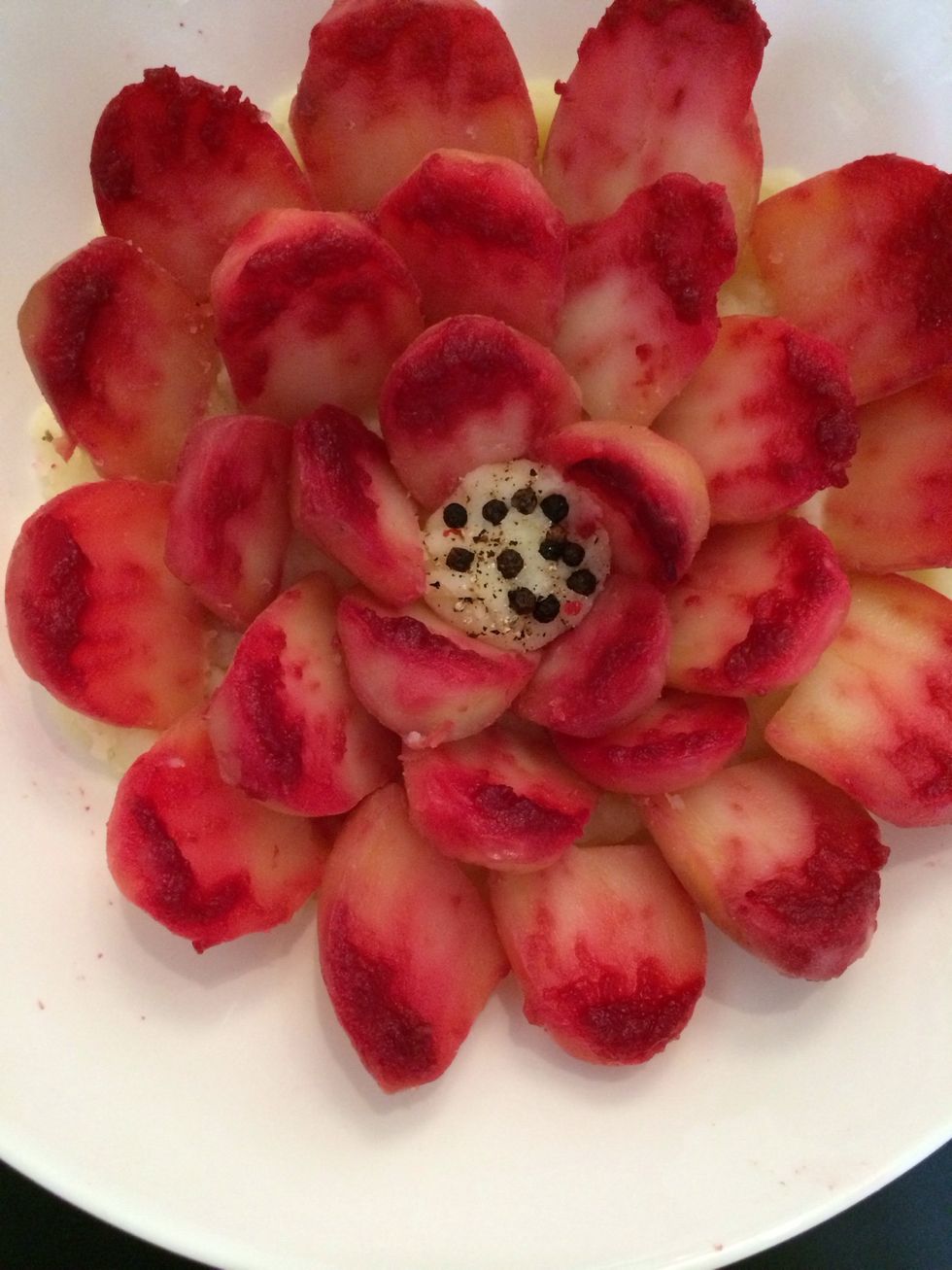 Serve
1/2kg Potatoes
1 beetroot cooked
Good for 6 people