How to make blueberry peach dump cobbler
Dump cobbler doesn't sound very good, but it's so easy and delicious you could call it trash can cobbler and people will still eat it!
855
I used this type of blueberry muffin mix, but any should work.
I used fresh peaches because I had a ton, but I would guess canned would work fine but be sweeter. Drain and rinse them if using canned. Chunk them up into slightly larger than bite size pieces.
Melt the butter. I used 1 1/2 sticks but in retrospect ill use 2 next time. It's all about preference really.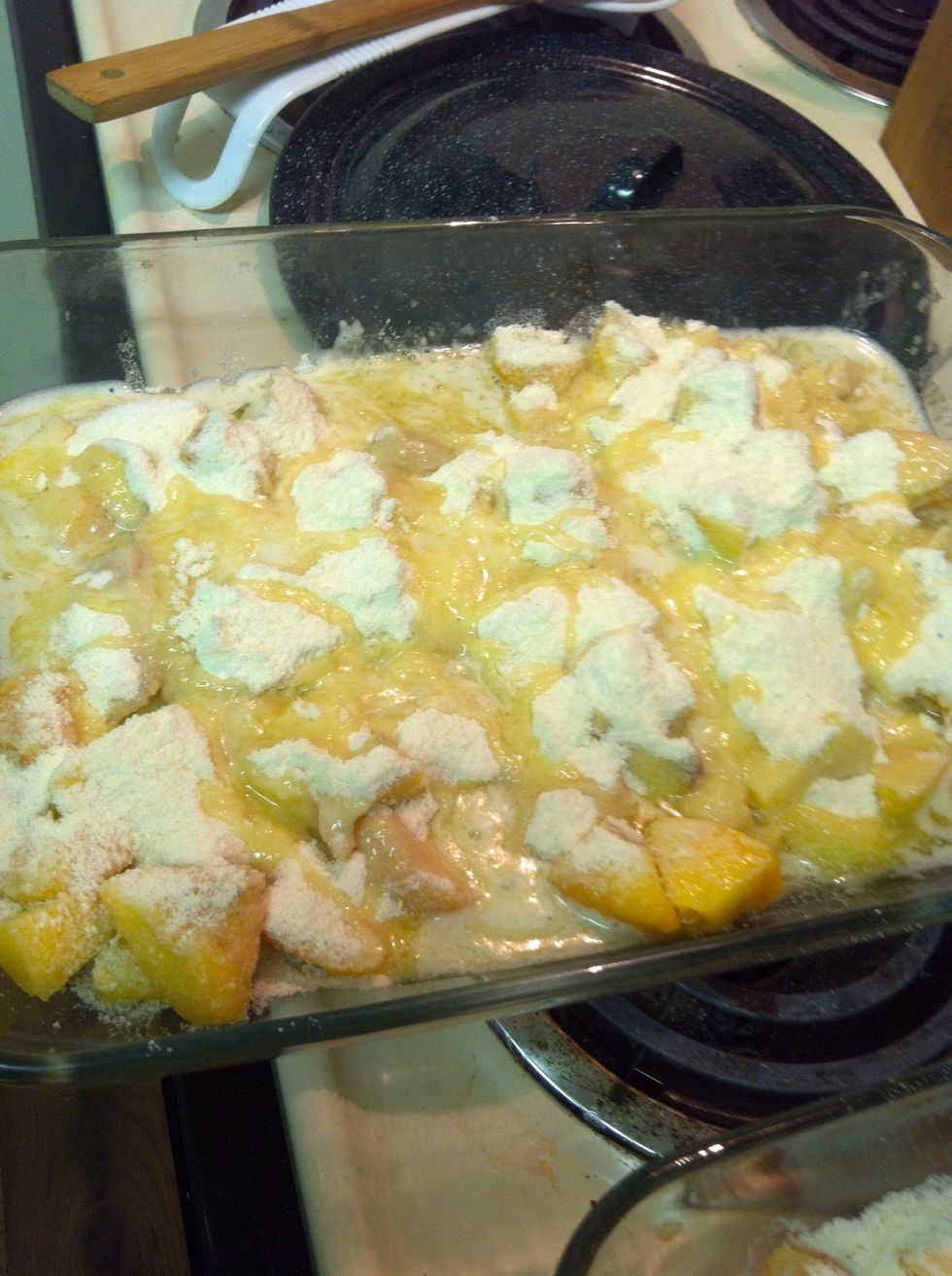 Pour a bit if the butter in the bottom, then dump the peaches and muffin mix in. Don't stir it up or anything. Pour the rest if the butter over top.
You're prob wondering where the blueberries are... I tried to add a crumble topping, it didn't work... Lol just go basic trust me.
Also don't over cook it haha! Bake it at 350f for about 20-30 minutes or until golden brown and bubbly.
The key to this recipe is not trying to make it fancier than it is, that was the mistake I made. In the past making it just like I've described has come our much better.
Enjoy!! Thanks for following 💞
2 boxes jiffy blueberry muffin mix
6-8 peaches, or one large can peaches drained
1 1/2- 2 sticks butter
Rane Body Decor
I love finding new ways of doing the same ol' thing. Making things is my passion. \nFollow me for food, crafts and tips on an assortment of things.