Whisk the flour, sugar, baking powder, and a sugar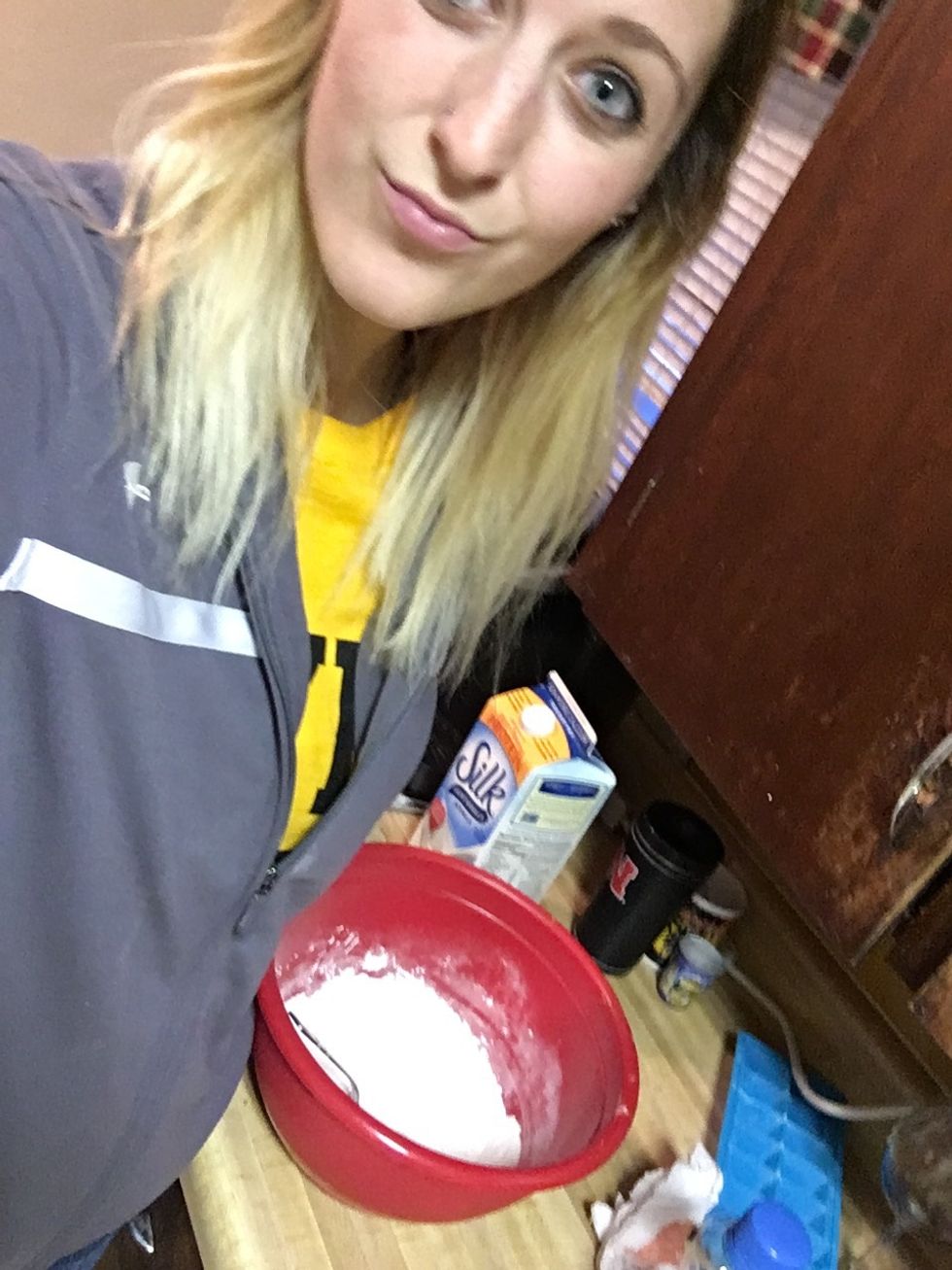 Added silk milk to mine so this was a test to see of it still worked and it did!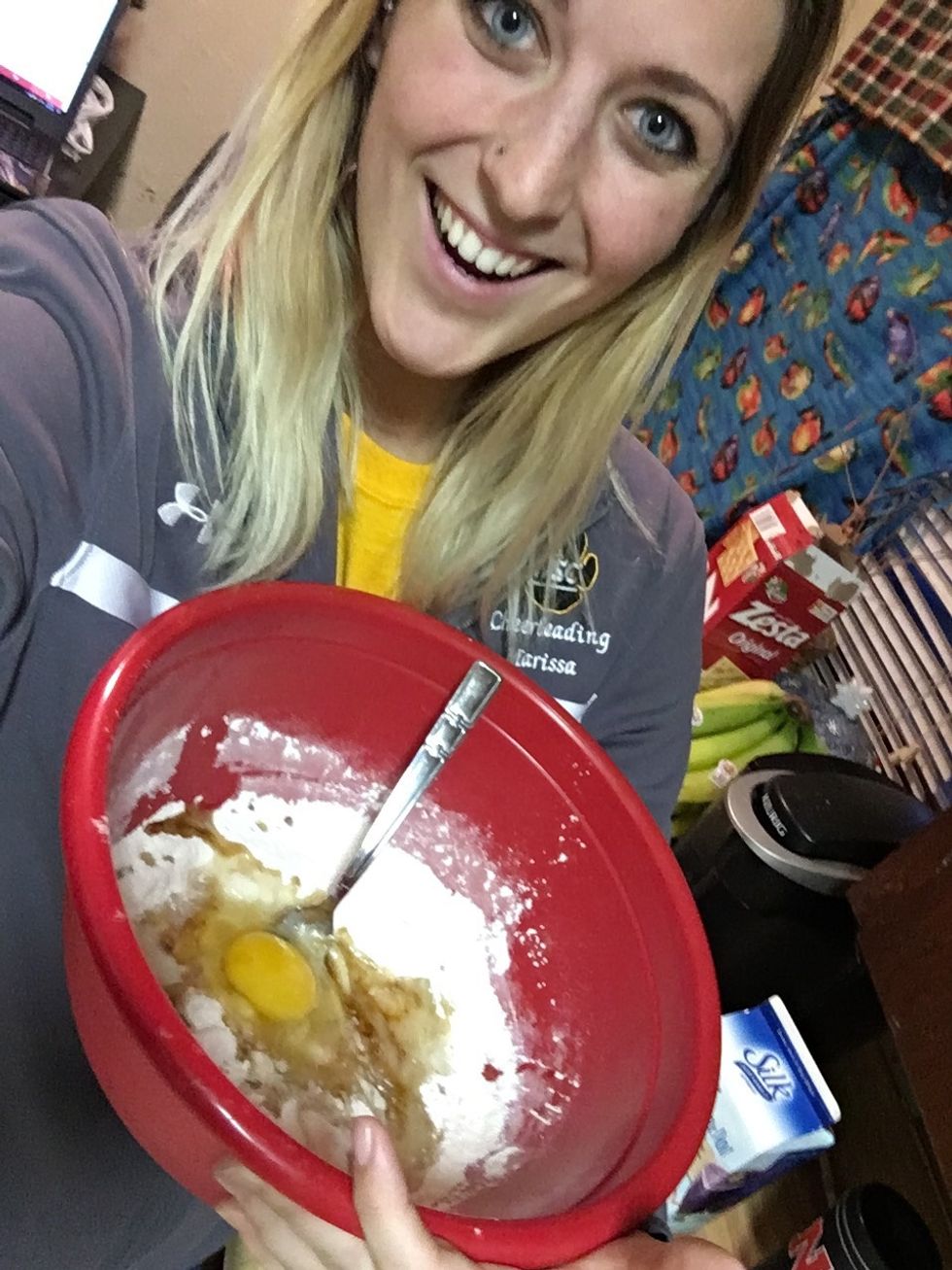 Add the oil, egg, milk and vanilla and mix together. You can use a whisk or fork, I used a fork.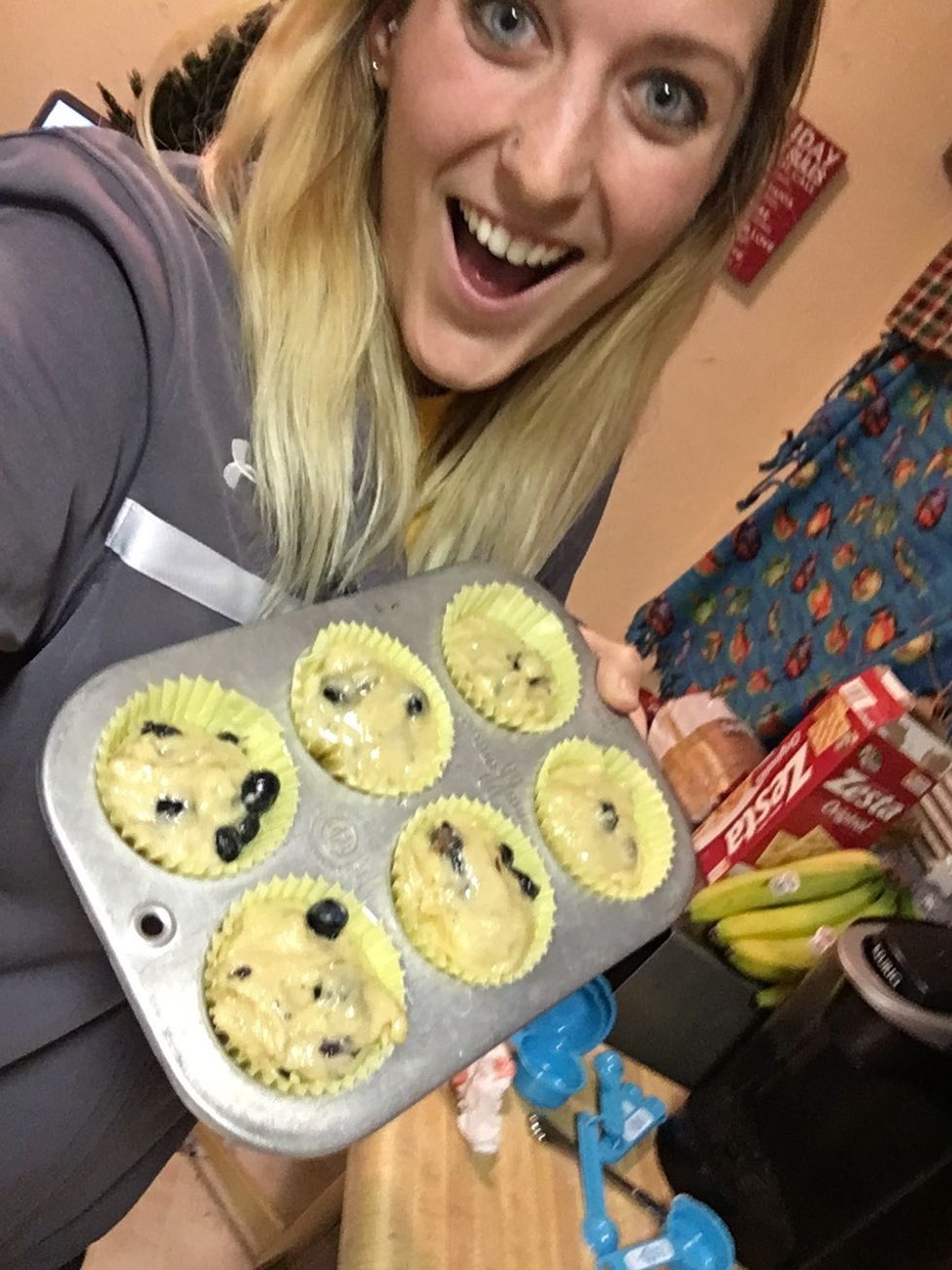 Added blueberries to mine! Scoop with an ice cream scoop
Stick in the oven at 400 degrees for 15-20 minutes!
Finished product is delicious
1 1/2 c all purpose flour
3/4 c granulated sugar
1/2 t kosher salt
2 t baking powder
1/3 c vegetable oil
1 egg
1/3 c milk
1 1/2 t vanilla extract
6 to 8 oz blueberries