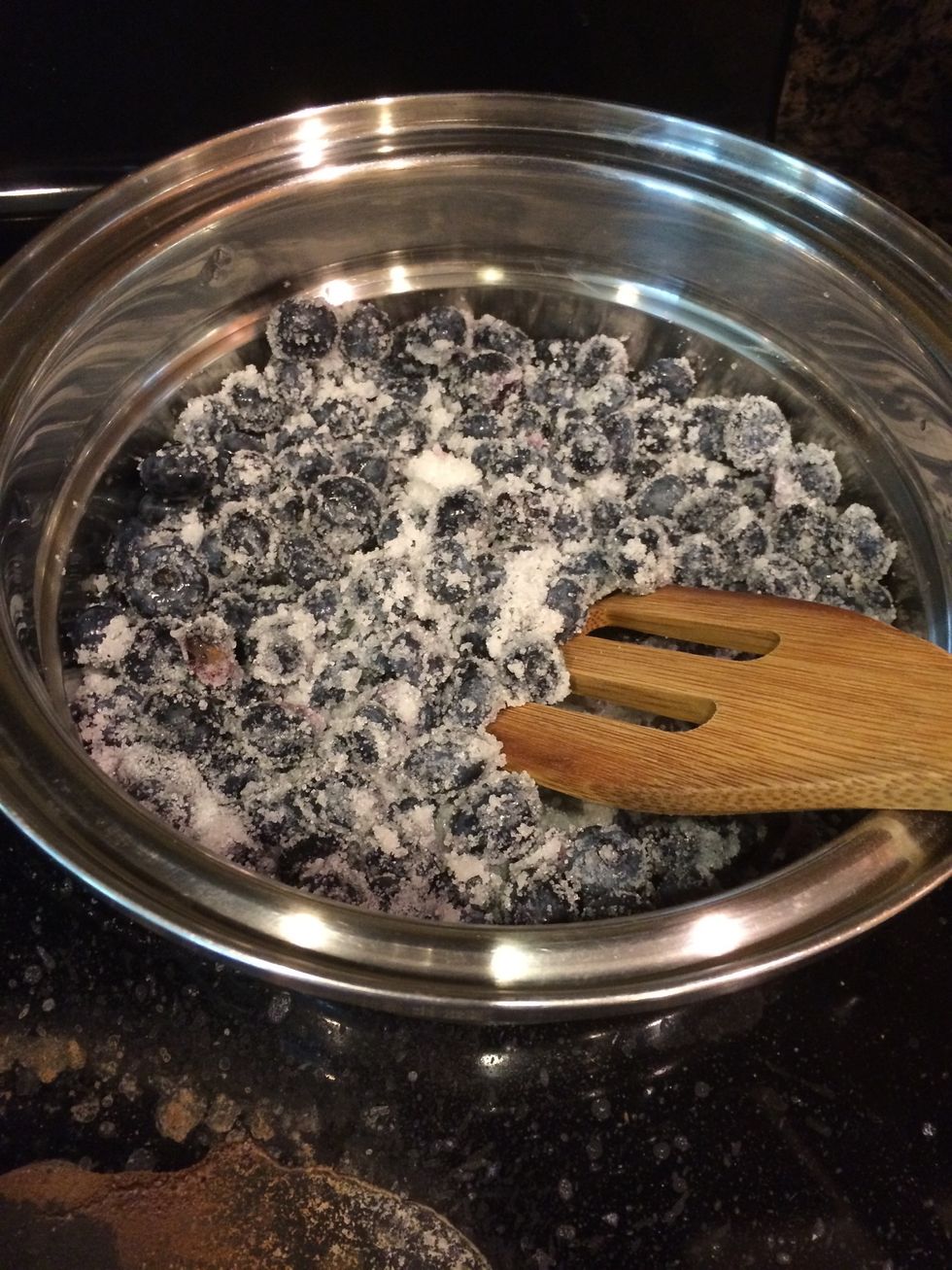 Add blueberries and stevia (if you want to use sugar, 3/4 of a cup maybe work better)
Turn on medium heat let the sugar dissolve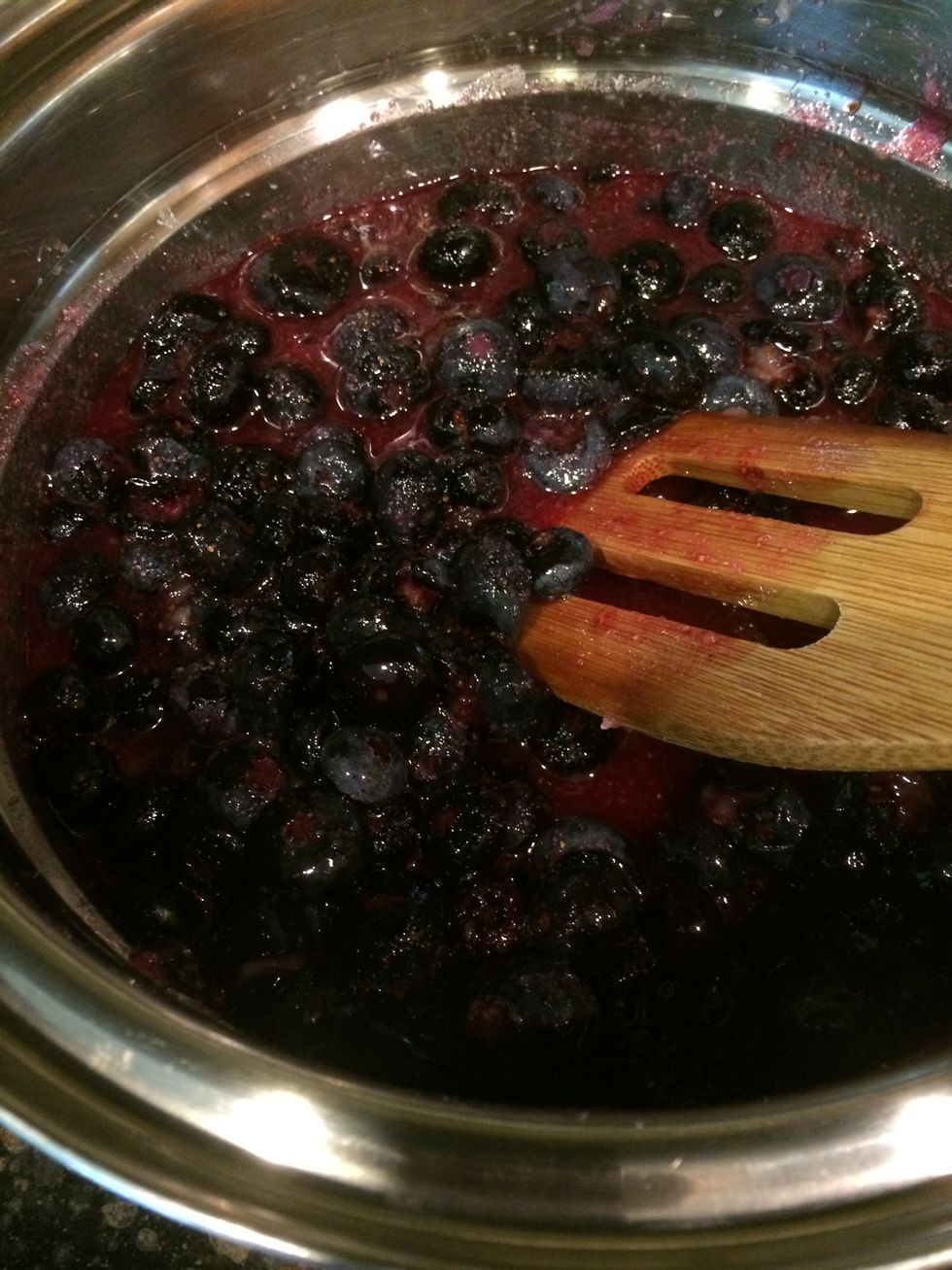 Press the berries with the back of a spoon to crush the juice out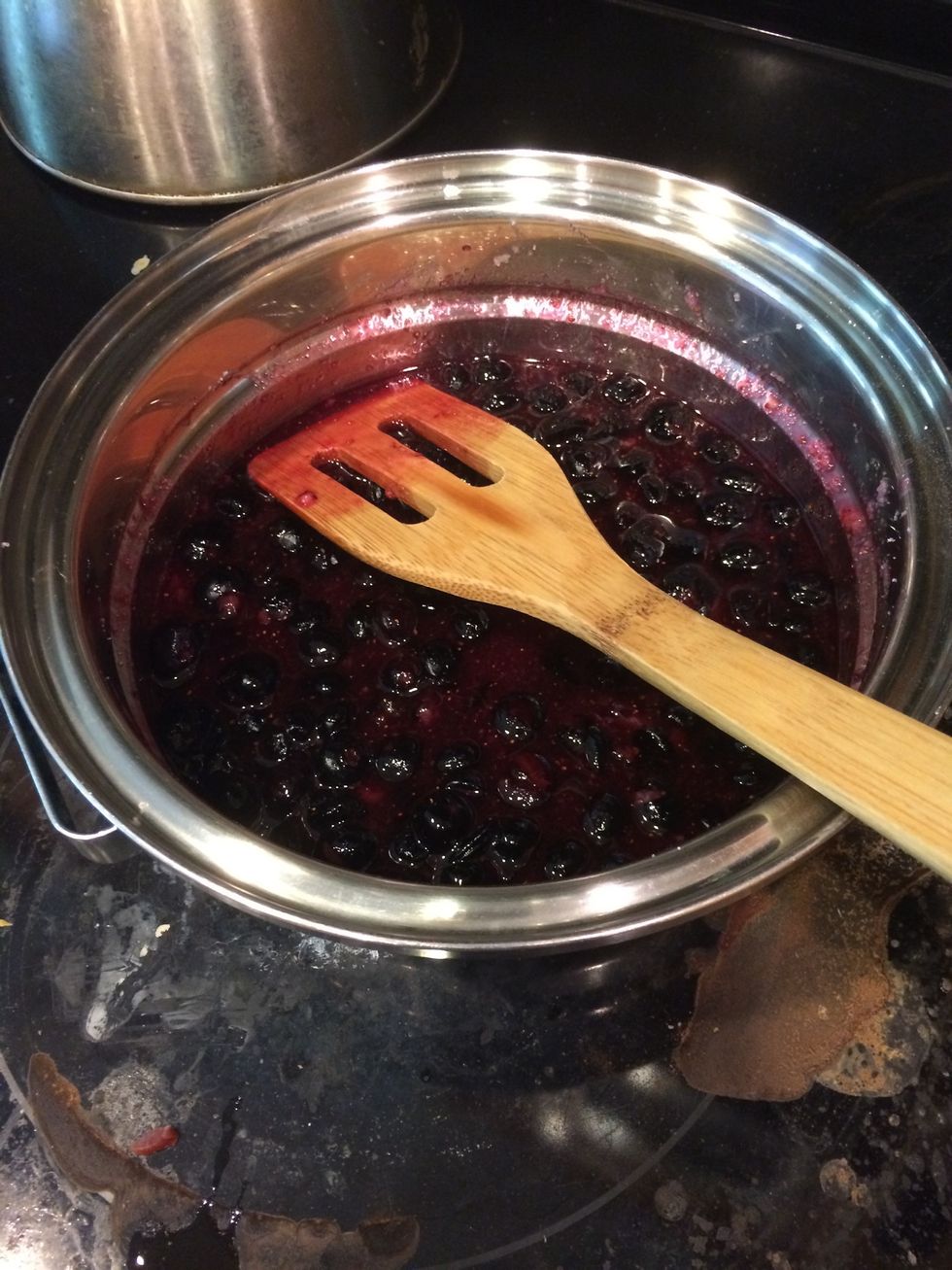 Like so. Until there is quite a bit of juice.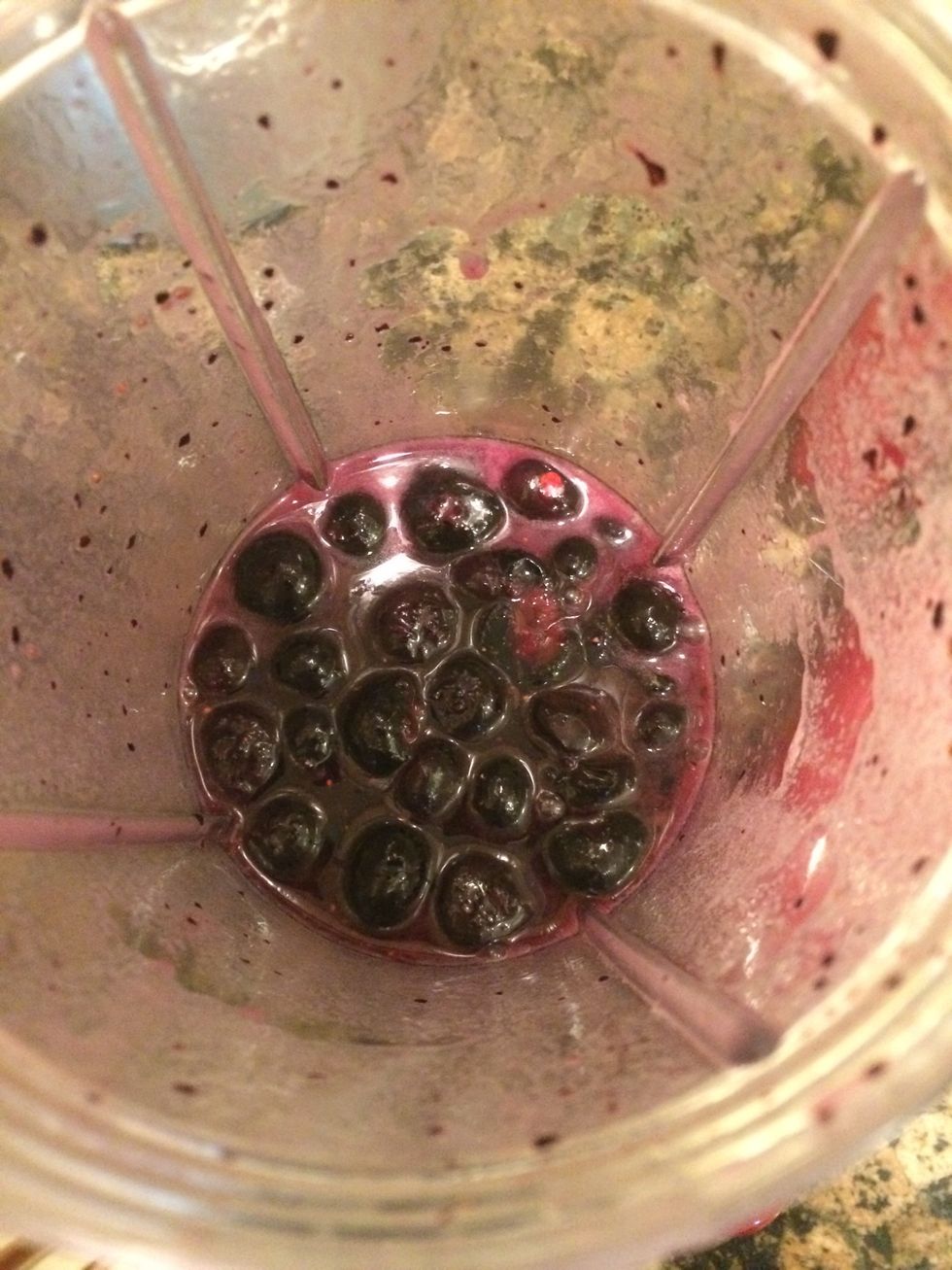 Then add berry mixture to blender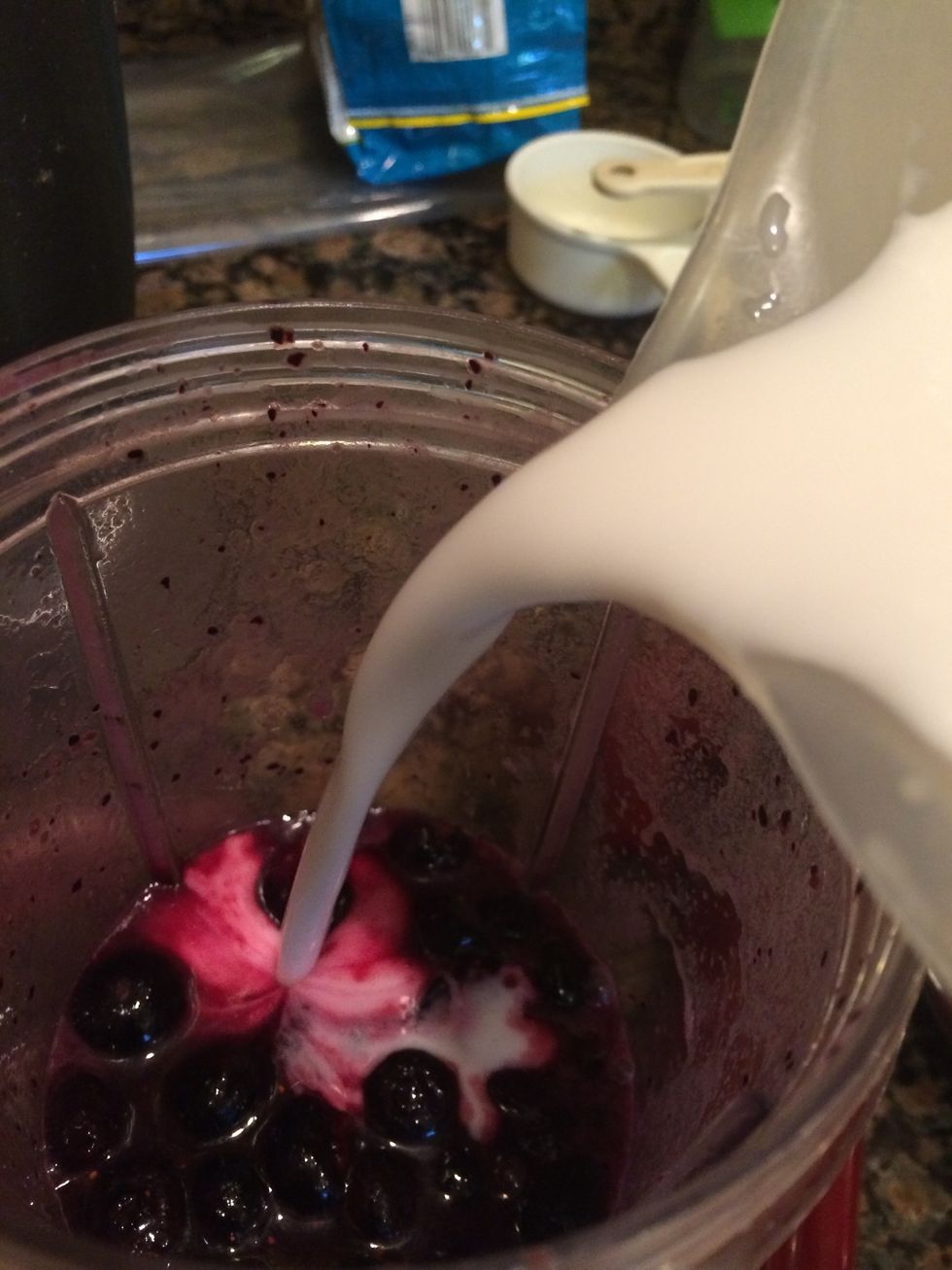 And then add both coconut milks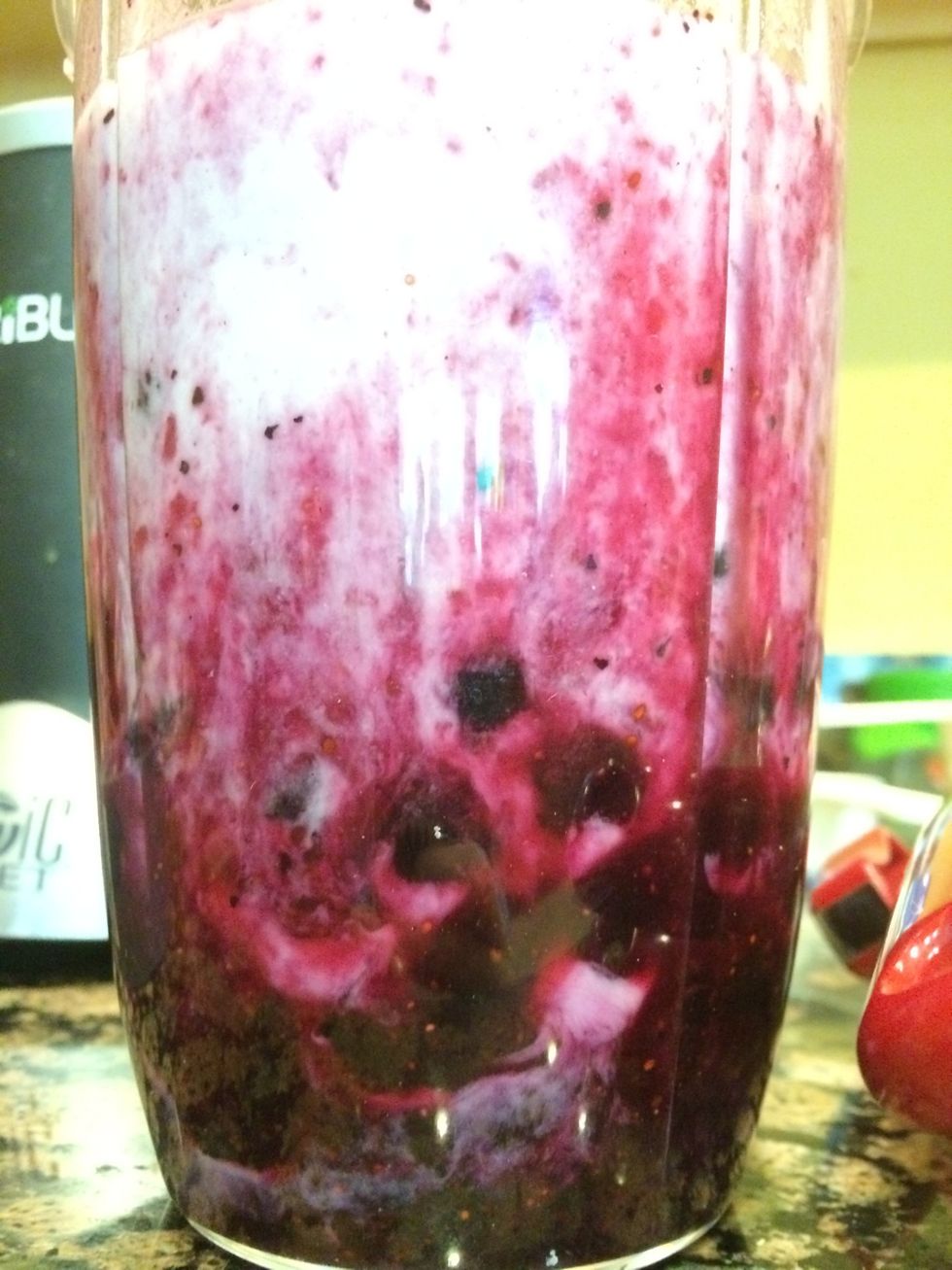 Ooh pretty!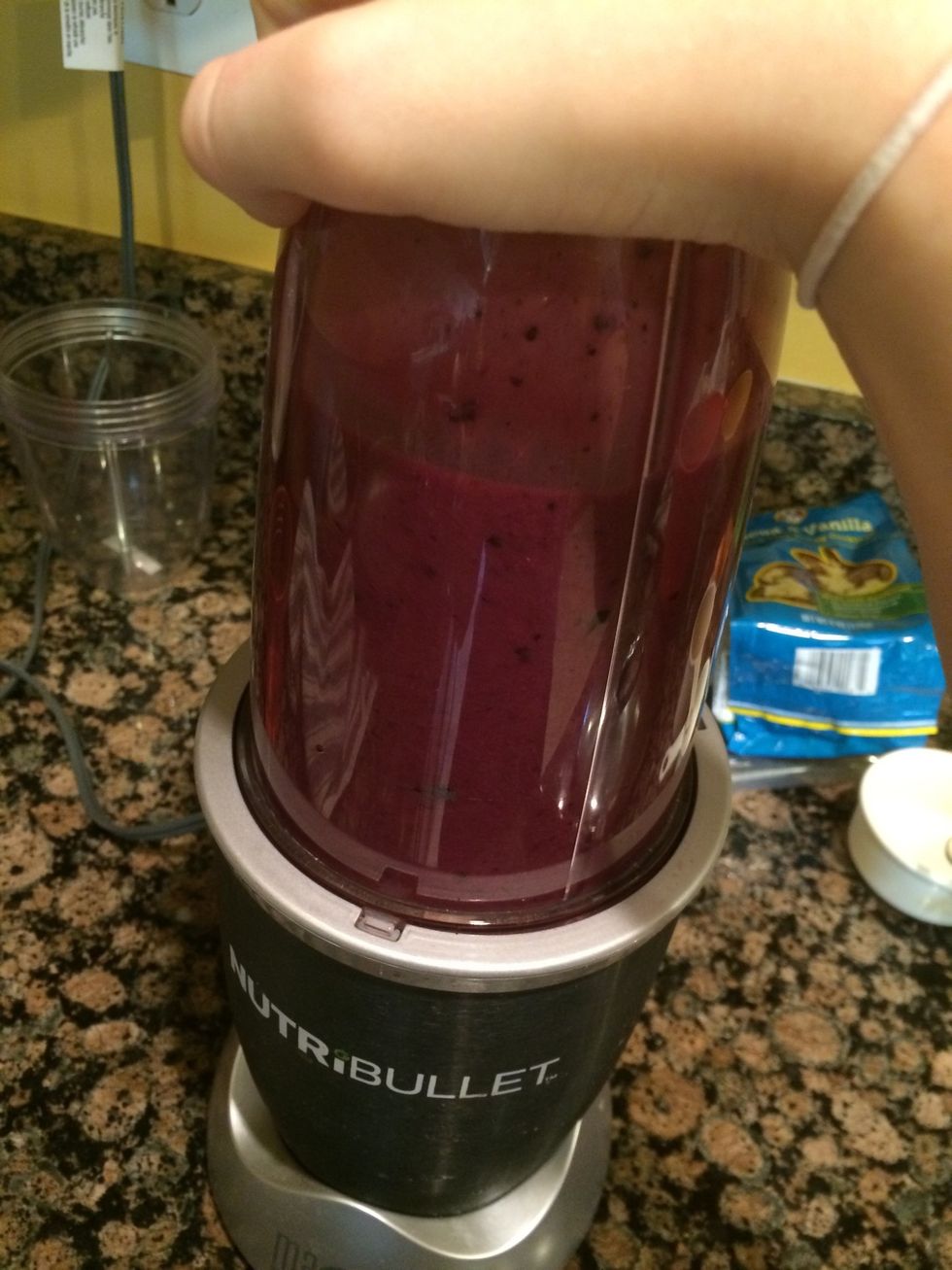 Aannddd blend
Place it in the fridge for an hour or until cool. Then pour into your ice cream maker. Alternately, you could put it in the freezer, but coconut milk has this annoying tendency to freeze rock hard.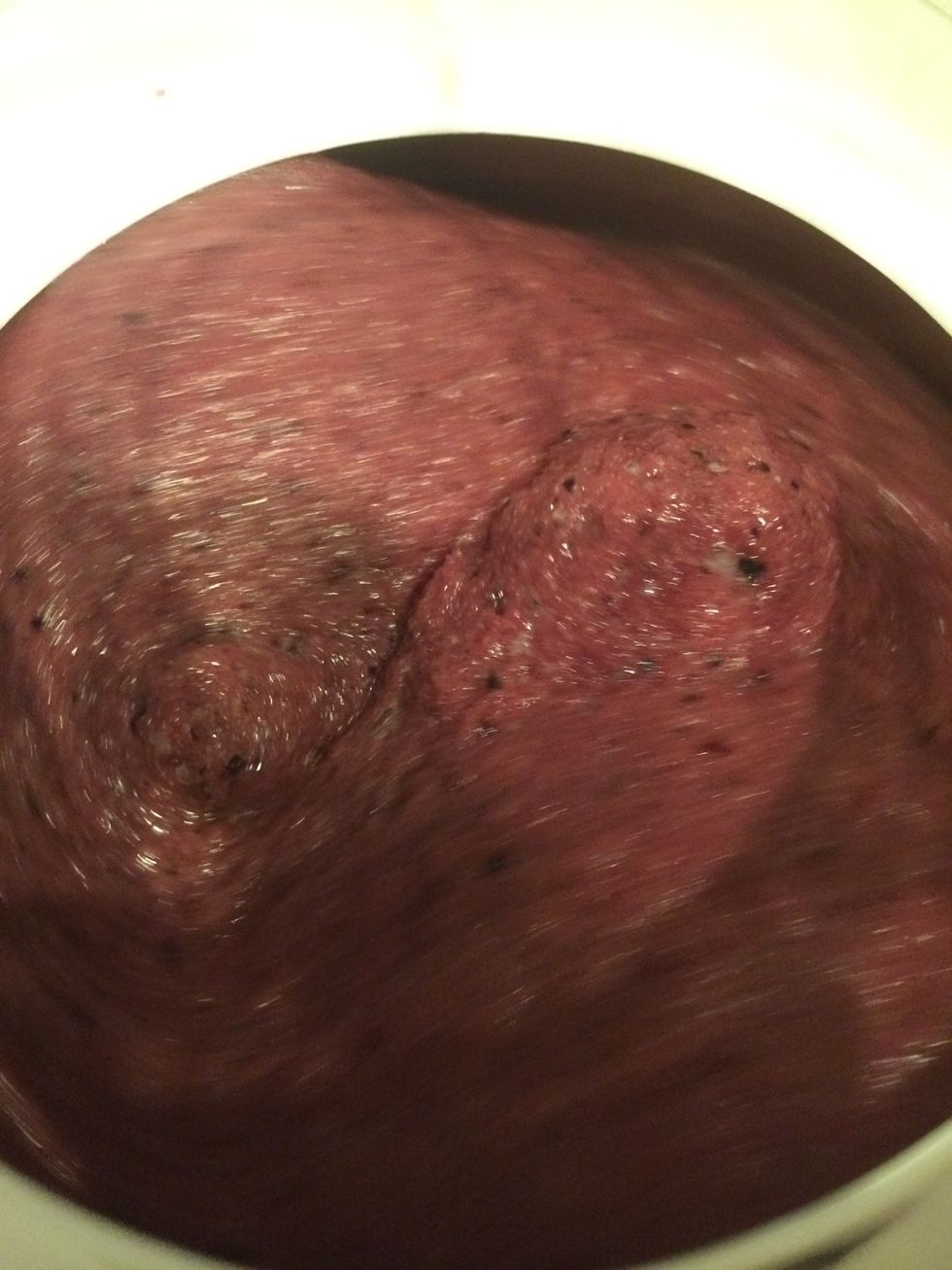 Blending...
And it's finished. Look at that beautiful scoop of purple goodness! I have tried many dairy-free "ice cream" recipes and this is BY FAR the best one yet. It's normally hard to mask the coconut milk
Taste, but the blueberries did a wonderful job of that. It's creamy and thick and everything ice cream should be. I hope you enjoy it as much as I did! :D
2.0c Blueberries
1/2c Sugar or stevia
1/2c Silk coconut milk
1.0c Can full fat coconut milk
Dark chocolate pieces (optional)