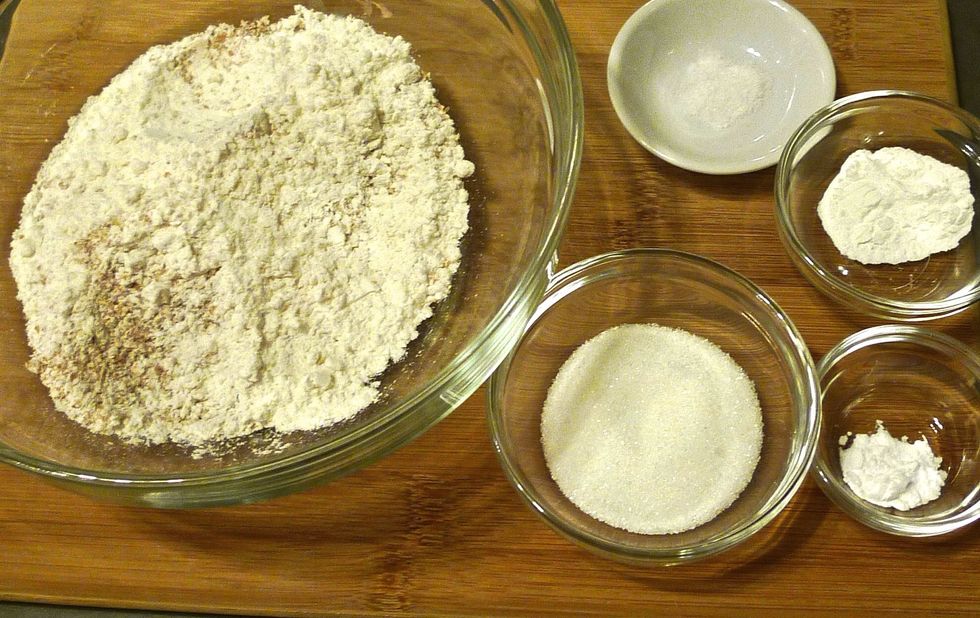 Measure DRY ingredient: all-purpose flour, wheat flour,sugar,salt,baking powder, baking soda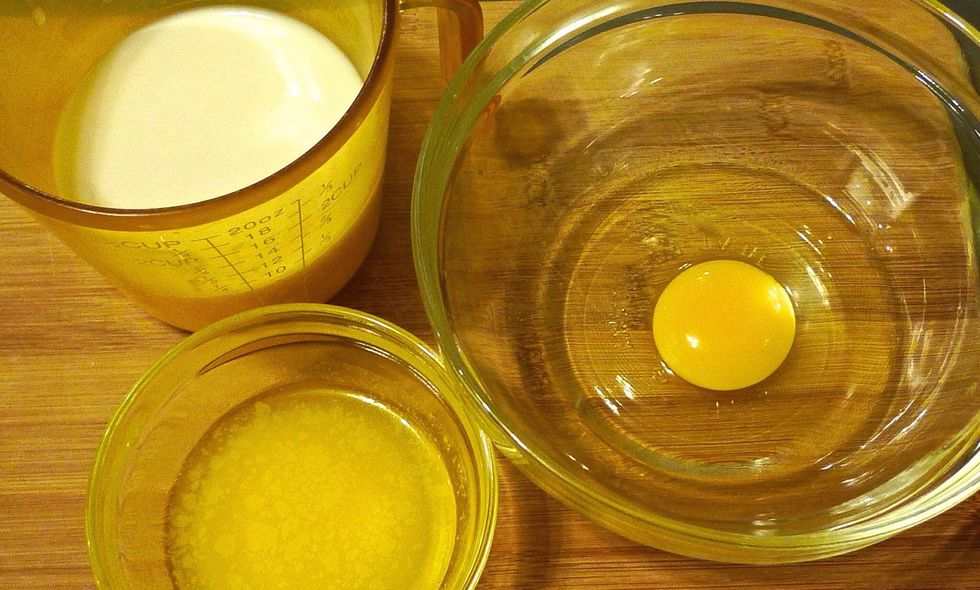 Measure WET ingredients: buttermilk, melted butter (cooled) and egg.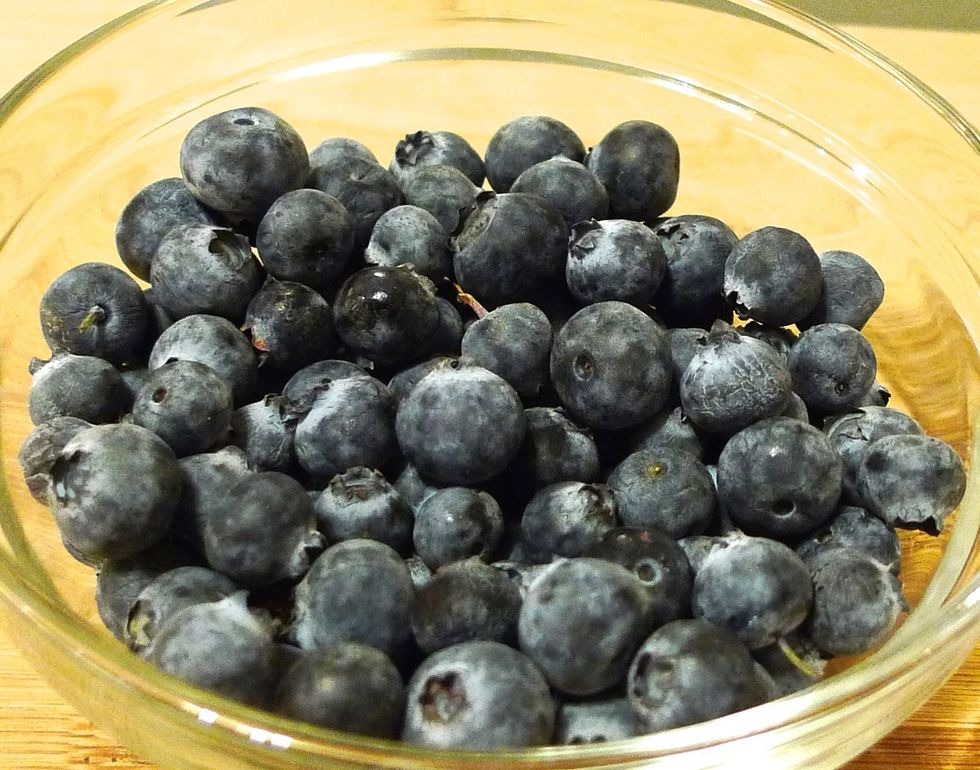 Rinse and dry fresh blueberries.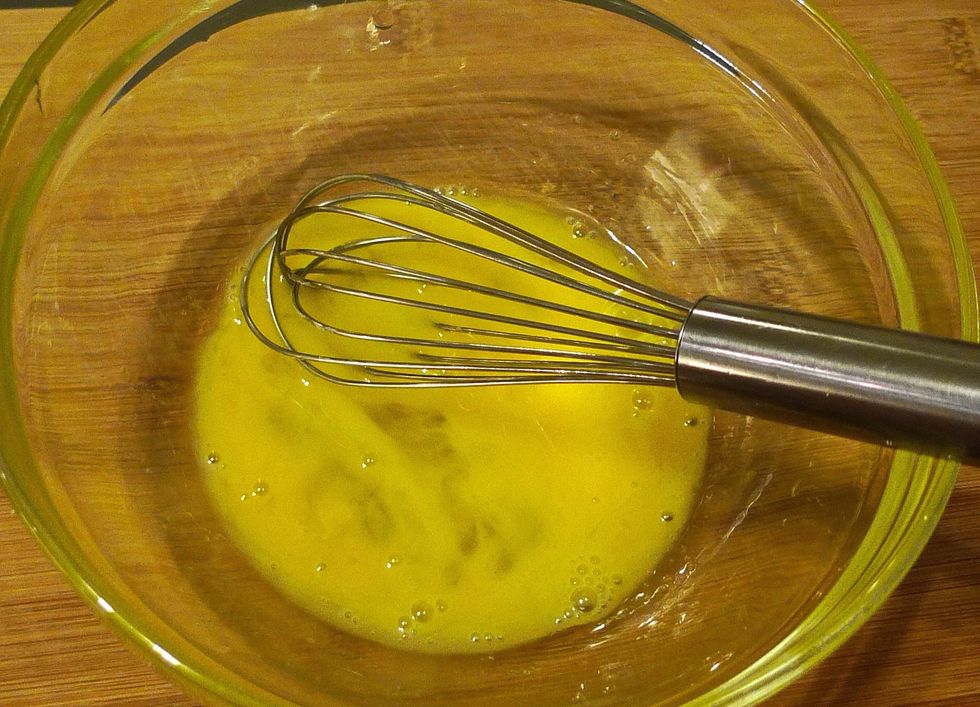 To cook the blueberry pancakes, first in a medium size bowl lightly beat an egg.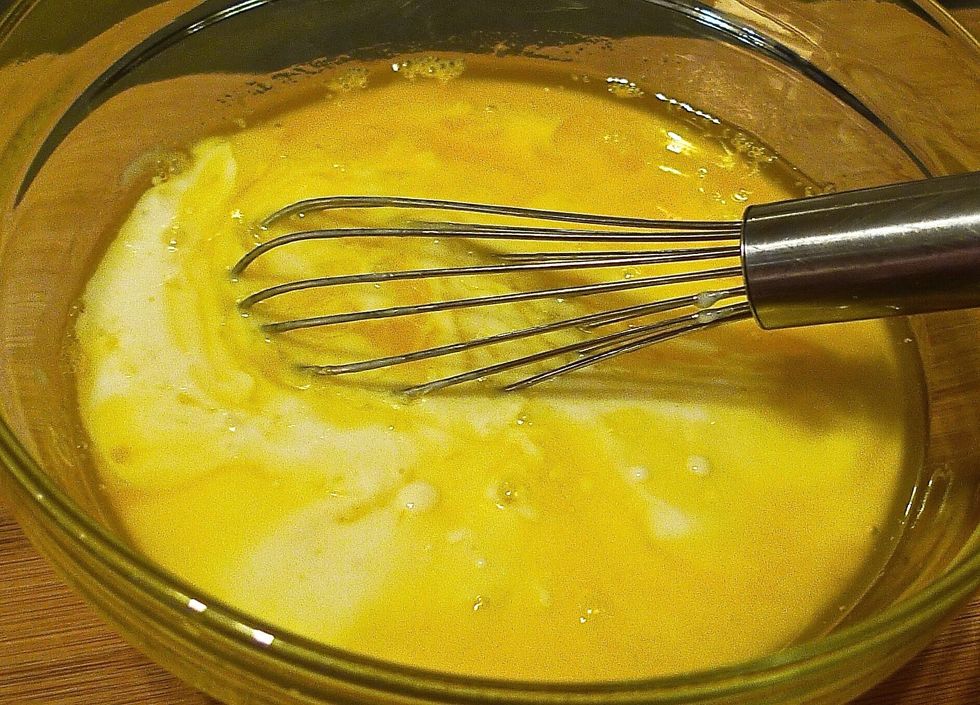 Add buttermilk and melted butter. (WET ingredients)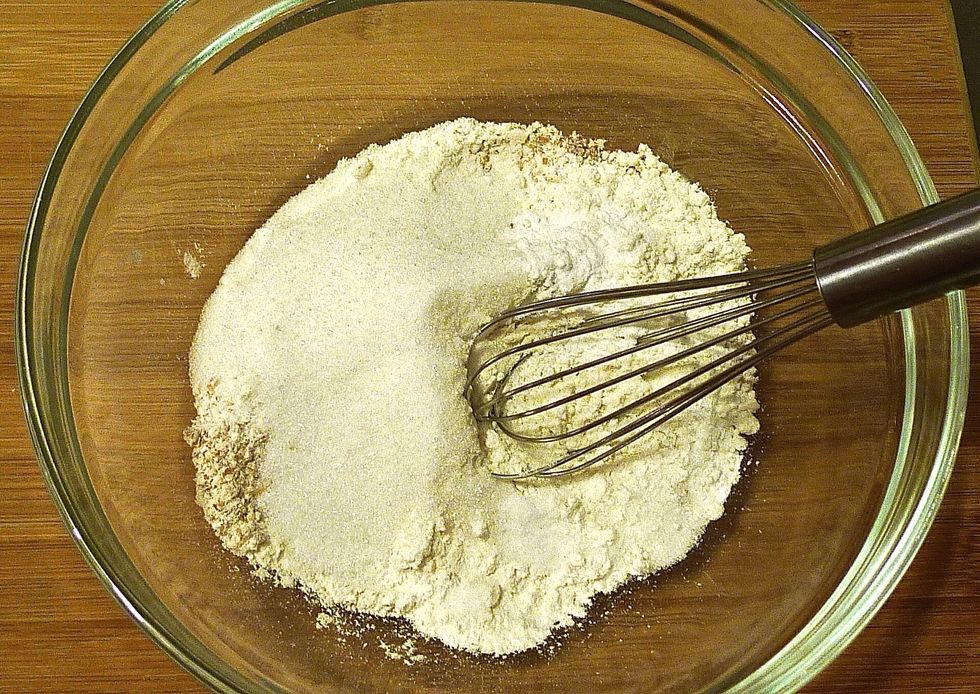 In another larger bowl, mix well all DRY ingredients.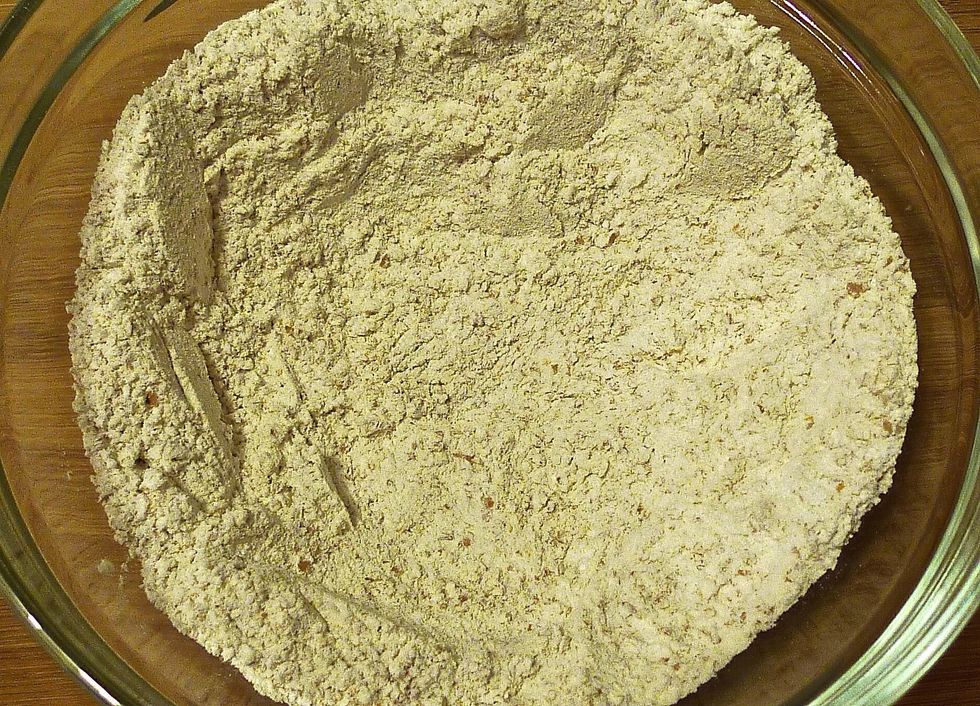 Make a well in the centre of the mixed DRY ingredients.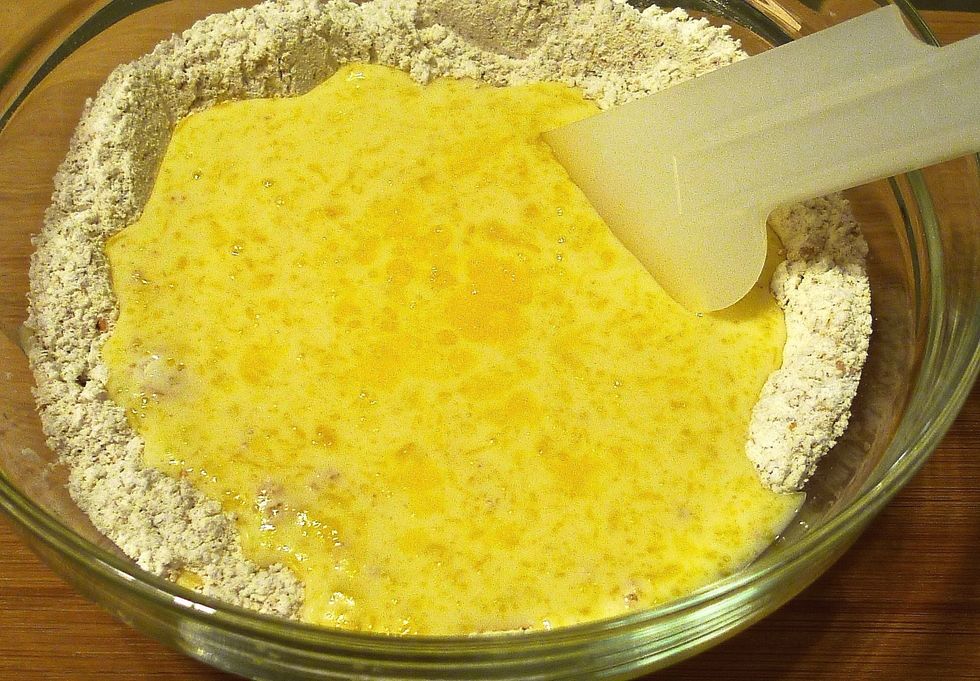 Using a spatula, add the WET (egg mixture) all at once into the DRY ingredients in the bowl.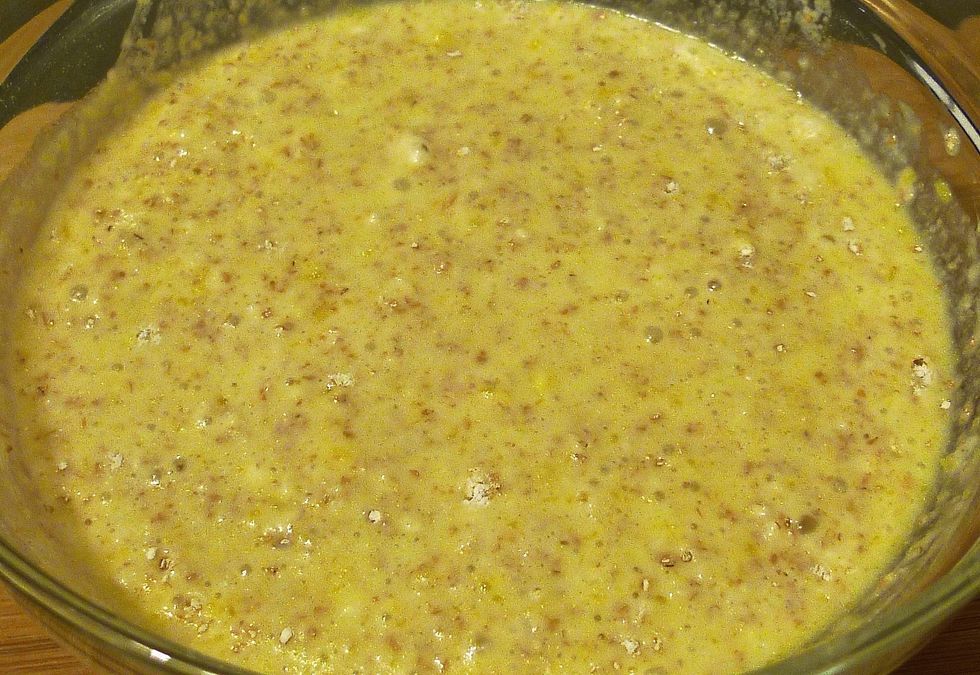 Mix until batter is moistened and JUST combined. DO NOT OVERMIX. Batter is ready for the pancakes.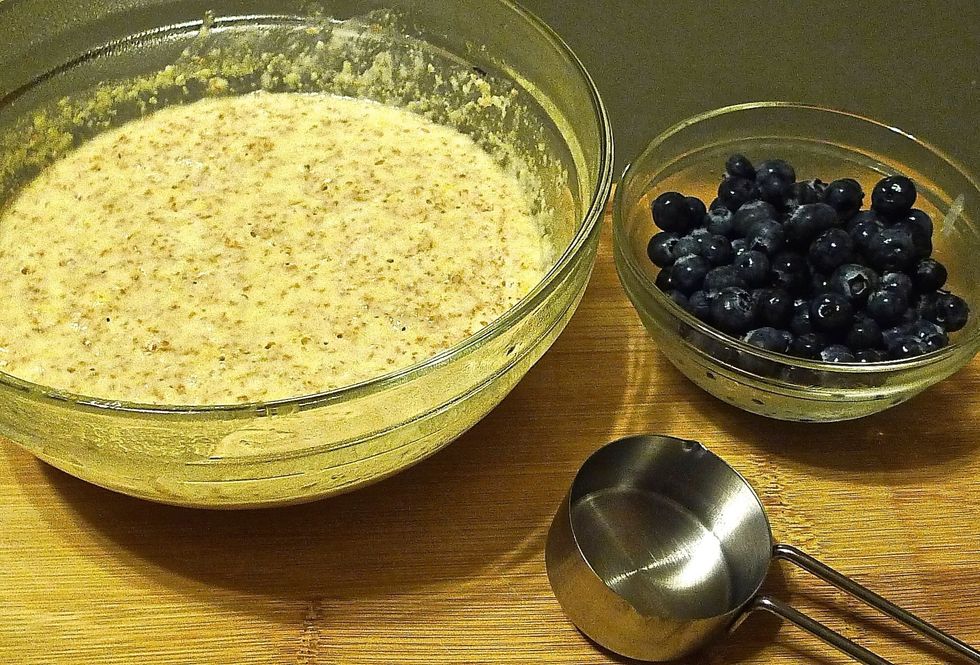 Prepare ingredients to fry pancakes: the batter, 1/2 cup fresh blueberries and 1/4 cup measuring cup.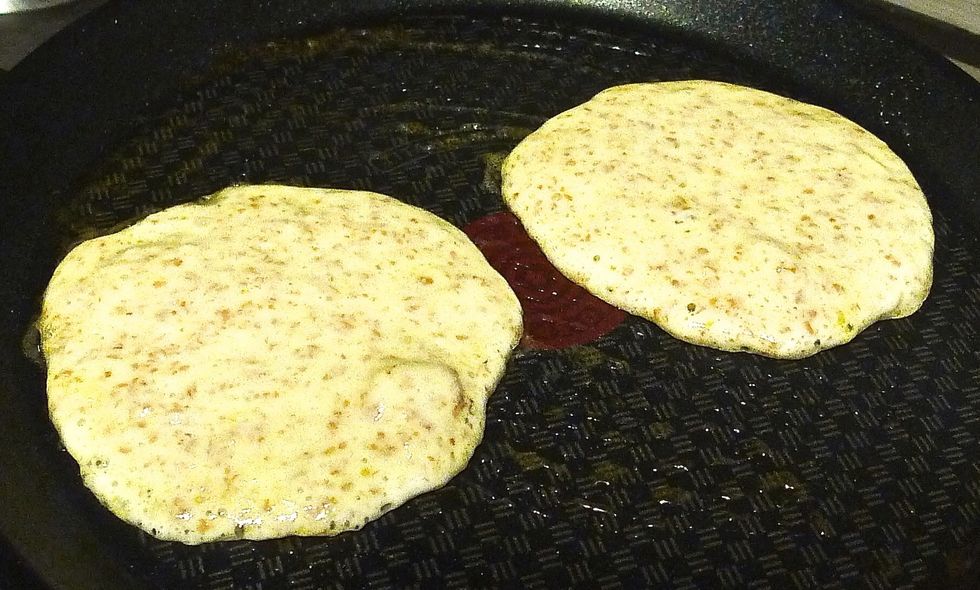 Lightly grease a non-stick pan or skillet with butter. Add the pancake batter when hot.
Add blueberry individually on the uncooked side of the pancake.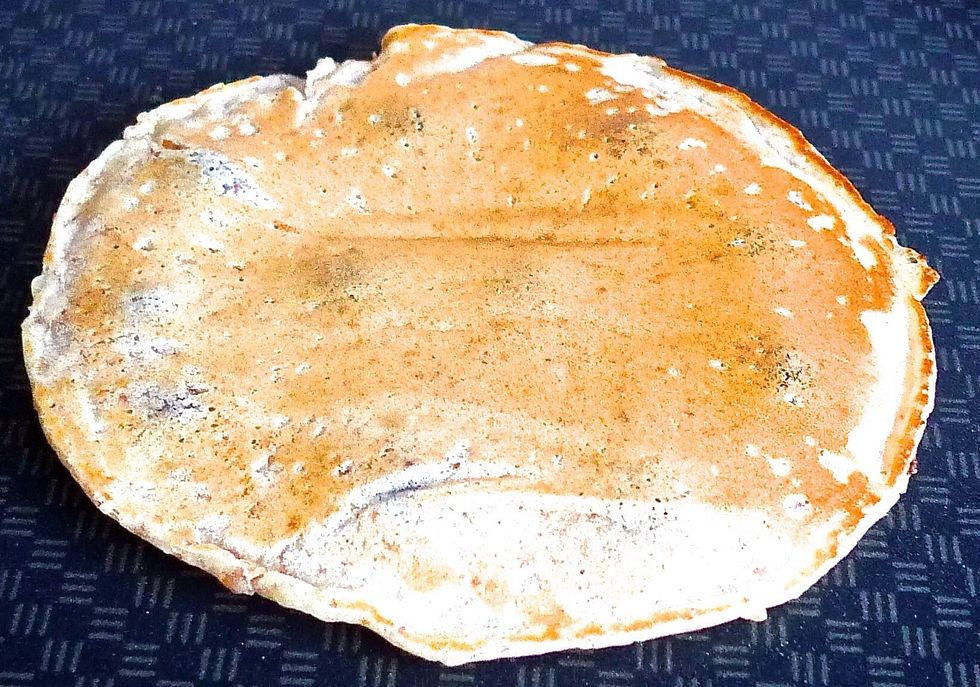 Flip the pancake over once the bottom is golden brown.
And you're done. Easy, fluffy, tangy blueberry pancakes hot from the pan. Please access my blog: www.huangkitchen.blogspot.com for further details.
1/2c All-purpose flour
1/2c Wheat flour
1.0tsp Baking powder
1/4tsp Baking Soda
2.0Tbsp Sugar (28g)
1.0 Egg ( lightly beaten)
1/2c Fresh blueberries (75g)
Huang Kitchen
For more step-by-step recipes and cooking tips, visit my website at \nhttp://www.huangkitchen.com