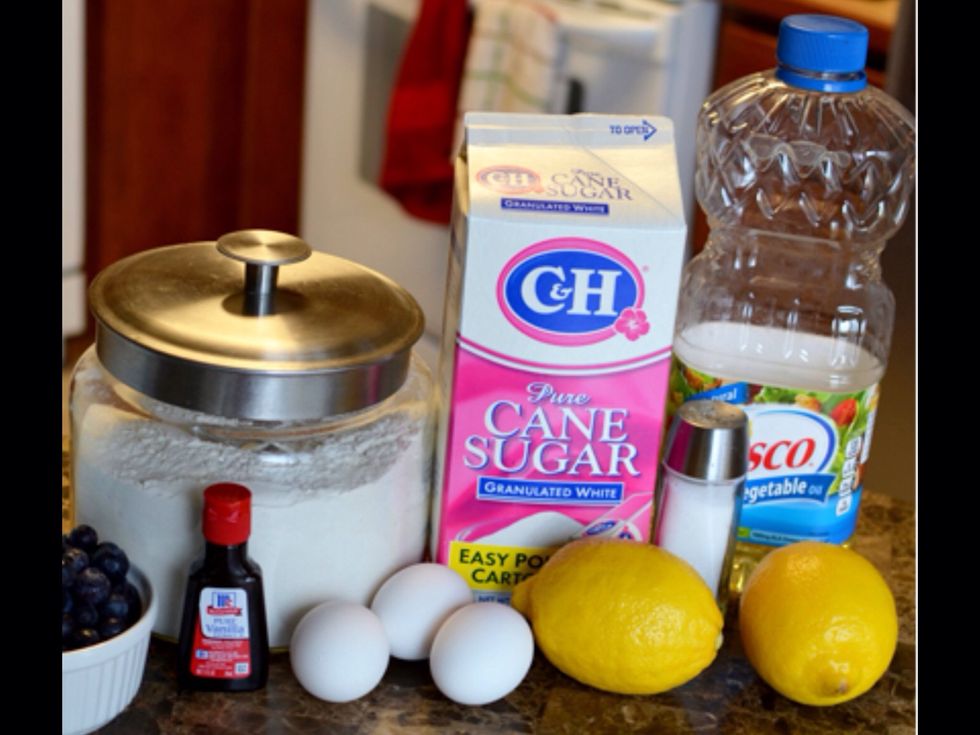 Ingredients
1.Preheat oven to 175 degrees Celsius. Sift together the flour, baking powder and salt in a bowel and set aside for later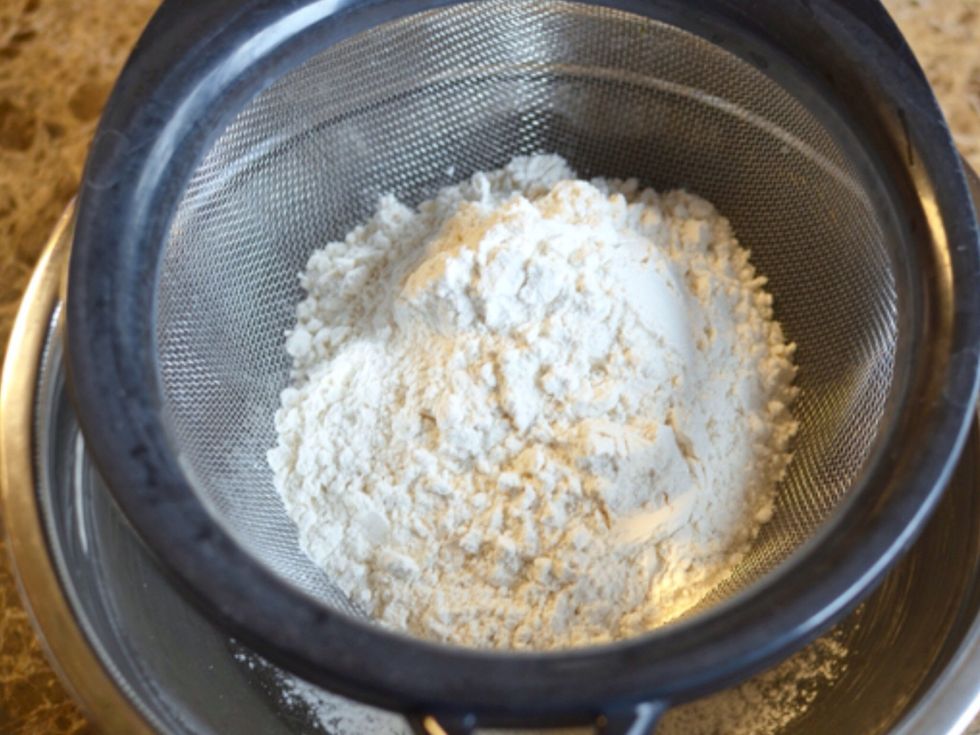 Flour being sifted
2.In a large bowl, measure out the oil,sugar, eggs, vanilla extract and the zest of a lemon.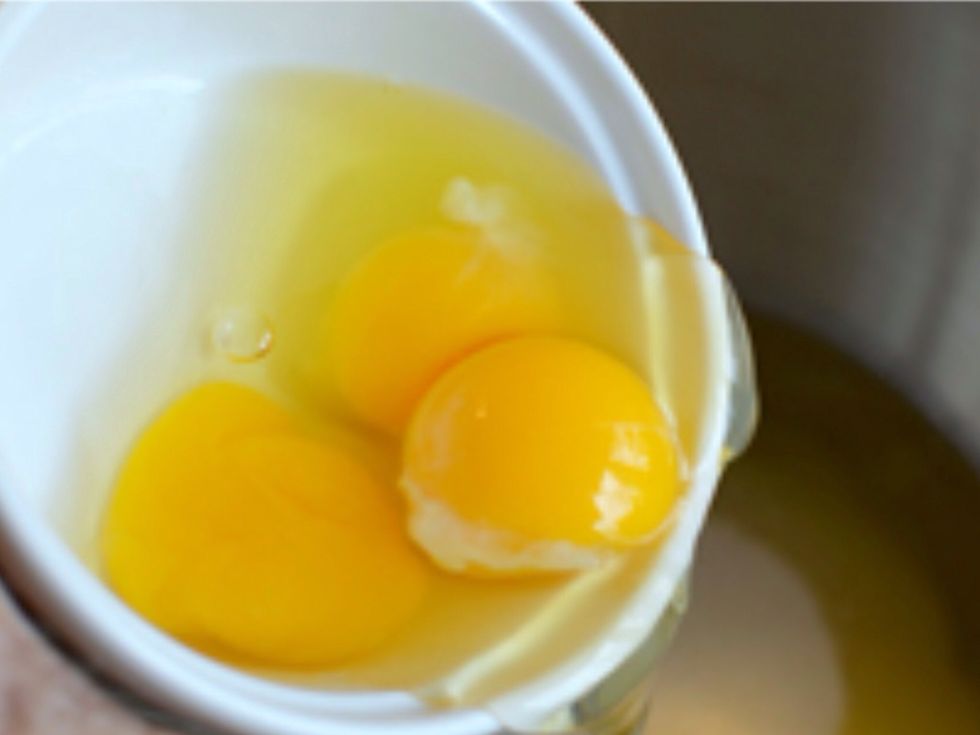 Eggs being added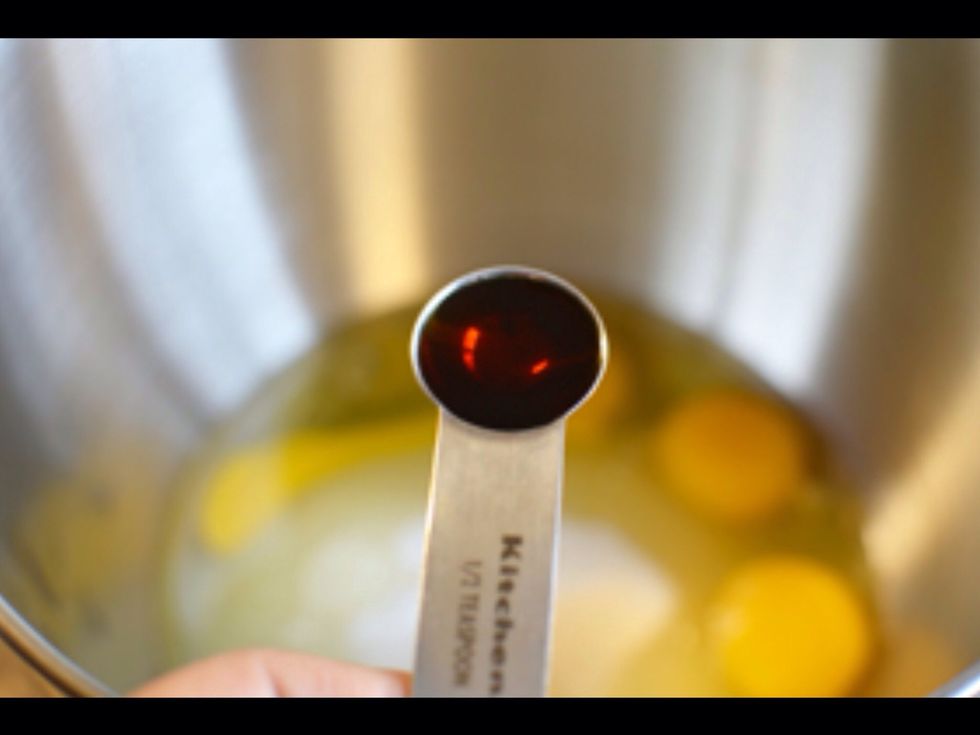 Vanilla Extract being added
3.Whisk all ingredients in the bowl together for 3-4 minutes until combined
4.Next gradually spoon the flour mix into the wet ingredients until all flour is used up.
5.In a separate bowl dust the blueberries roughly using a tablspoon of flour and toss them around until all are coated in flour.
6. Gently fold half of the blueberries into the muffin mix, keeping the rest to add to the single muffins
7. Use a spoon to put the batter into a well greased and floured muffin tray filling each one about 3/4 the way up
8.Add the extra blueberries to all of the single muffins to make sure they all have enough blueberries, gently press them into the batter
9.- Bake the muffins at 175 degrees Celsius for about half an hour (30 minutes) until they become a light golden colour.
10. Leave the muffins cool
11.Enjoy the best Blueberry muffins!
1/2c of flower
1/2tsp of salt
2.0tsp of baking powder
3.0 eggs
1.0c of sugar
1/2c of vegetable oil
1/4c of blueberries
Zest of 1 lemon
1/2tsp Of vanilla extract