Gather ingredients in the 'supply list'. You will also need:(1) 'Comal' (cast iron griddle/skillet), (2) Tortilla press lined with a plastic bag ,(3) Container with a towel to store the hot tortillas.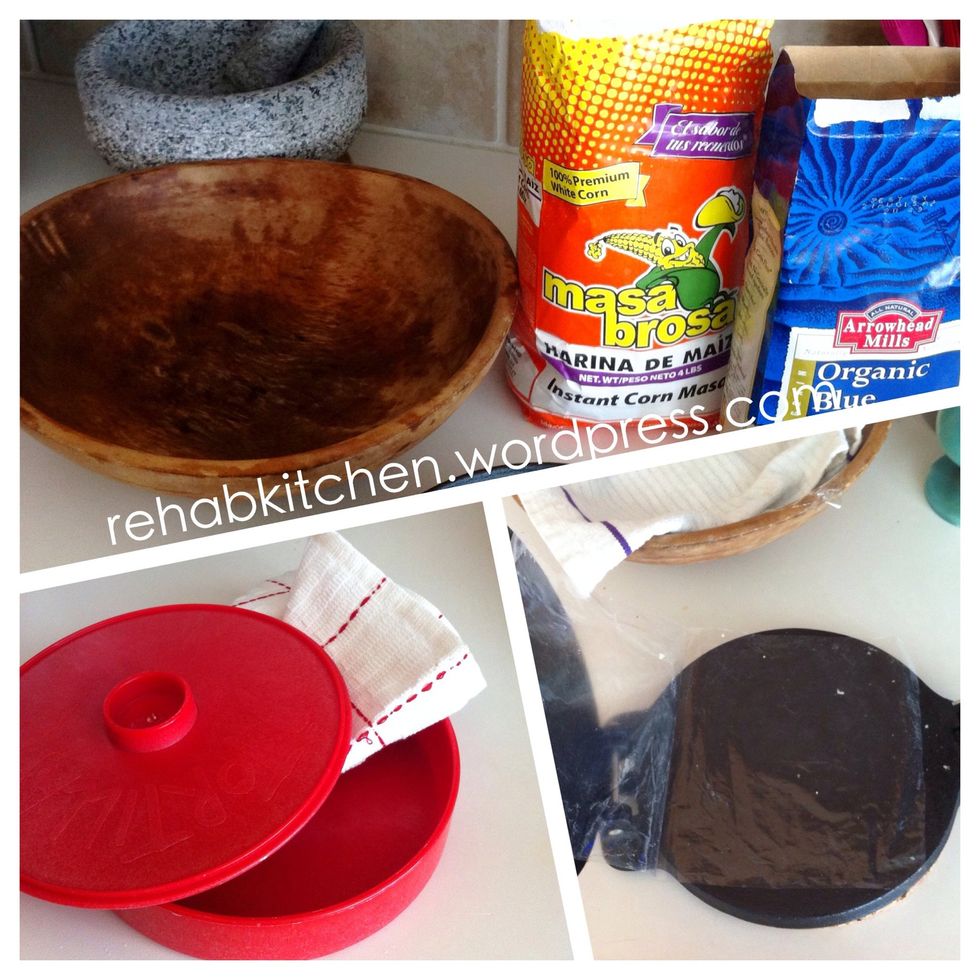 Mise en place
Place all the ingredients in a bowl and combine by hand. *Use warm water. Adjust water or flour as needed until the dough forms a soft ball. Cover with plastic wrap/towel. Rest dough for a few min.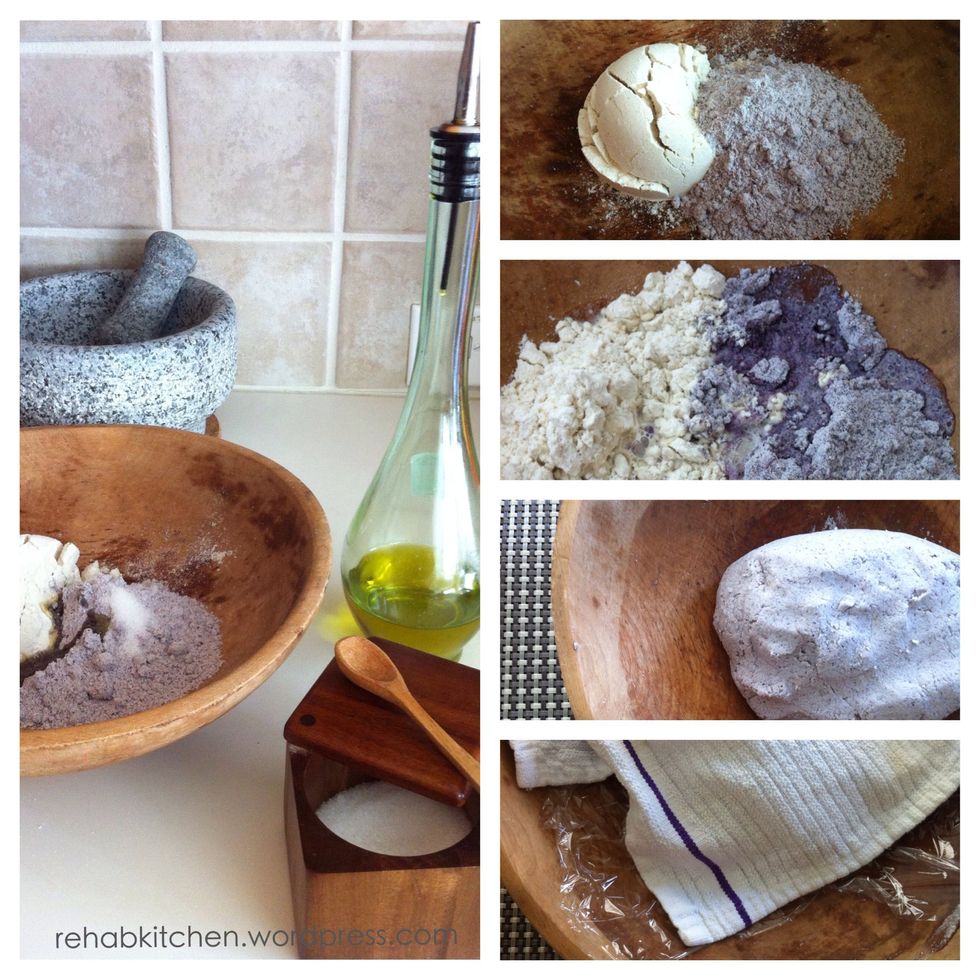 No Kitchen Aid needed ;)
While the dough rests turn your comal/cast iron on @ med-hi heat and have a metal spatula ready to flip your tortillas.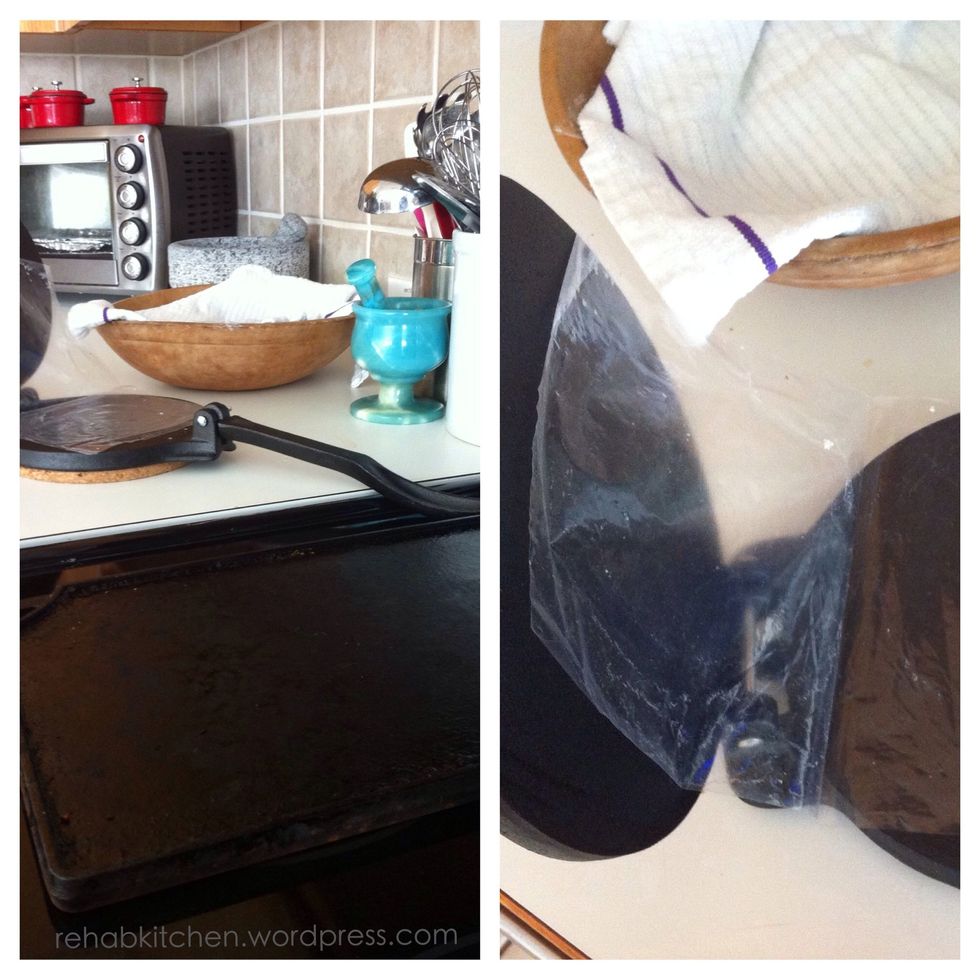 Ready, GO!
Once the comal is hot start pressing the tortillas as shown. The plastic will help you release the tortillas from the press.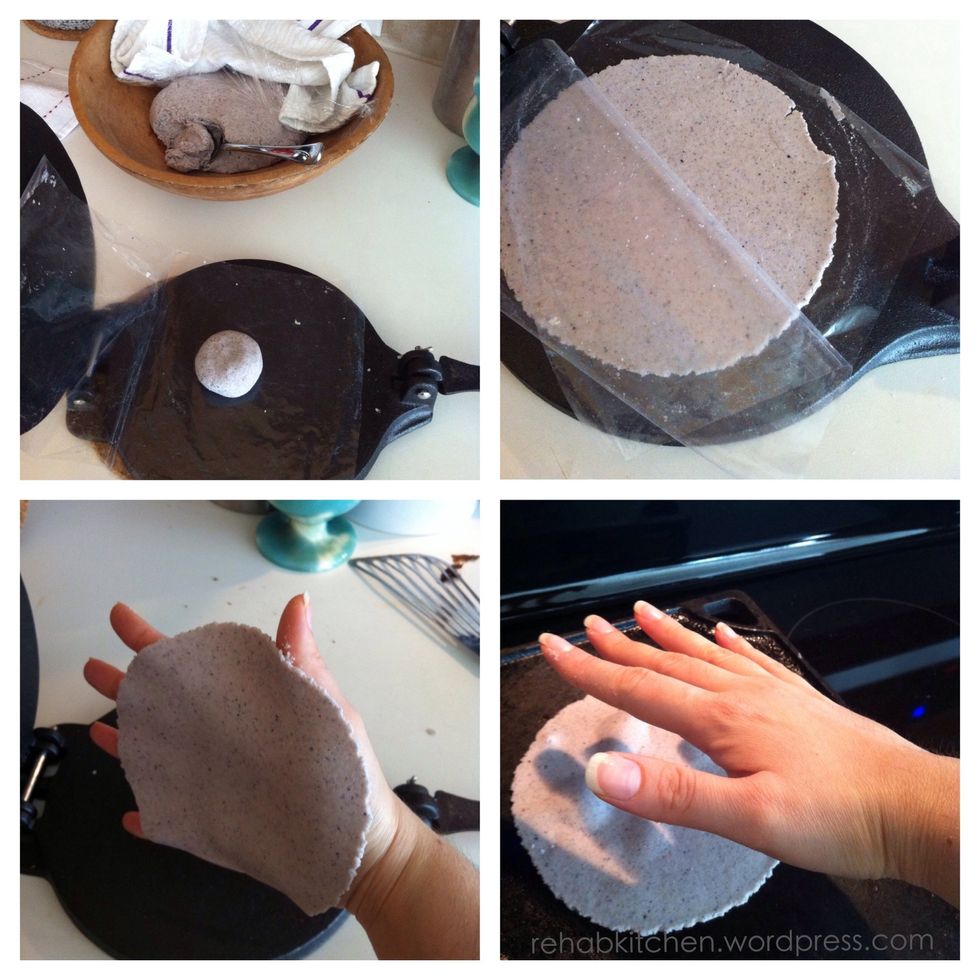 Press, release and drop.
The dough should not be sticky or too dry (crumble), if it is add water or flour as needed. The dough should peel off easily from plastic/hand without sticking.
To cook: drop the tortilla on the comal let cook for 20-30 sec. then flip over and cook other side 20-30 sec. Place cooked tortillas in a container with a towel, to keep hot and moist.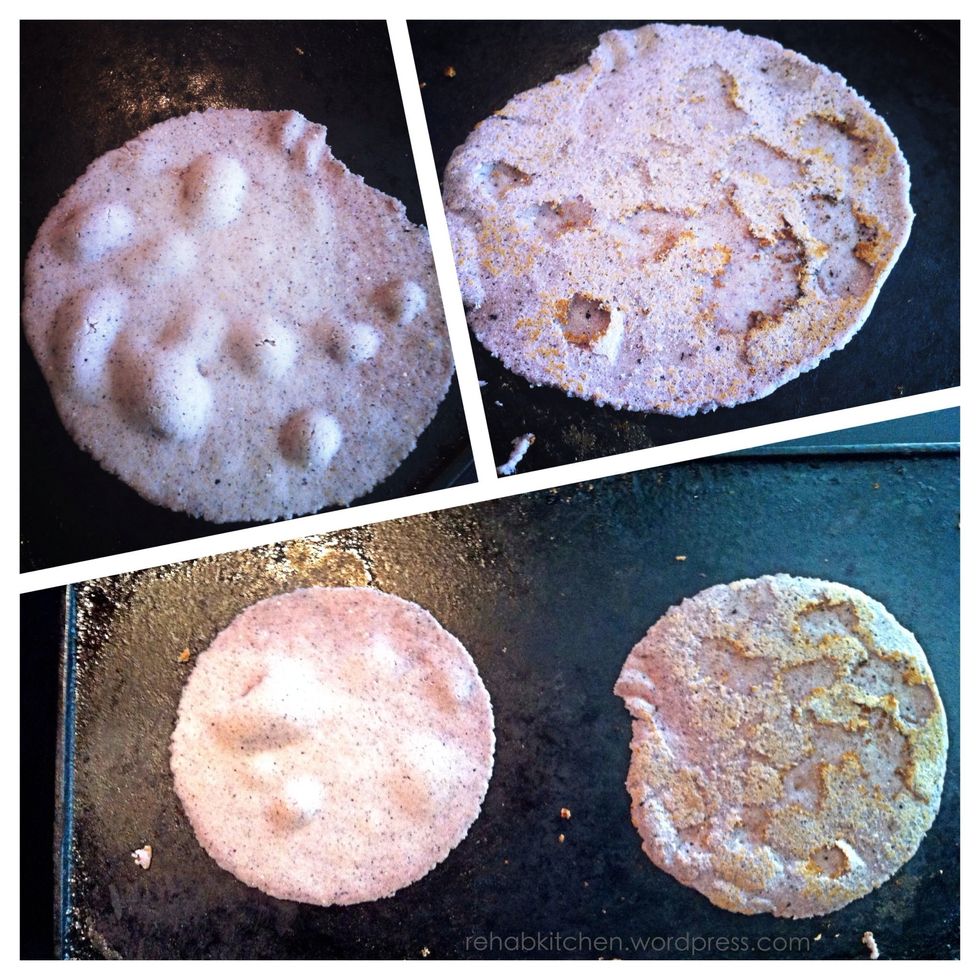 As they cook they get a little more blue :)
While you make press and flip tortillas you can scramble some eggs, warm up some beans or make quesadillas with the tortillas.
Breakfast tacos anyone?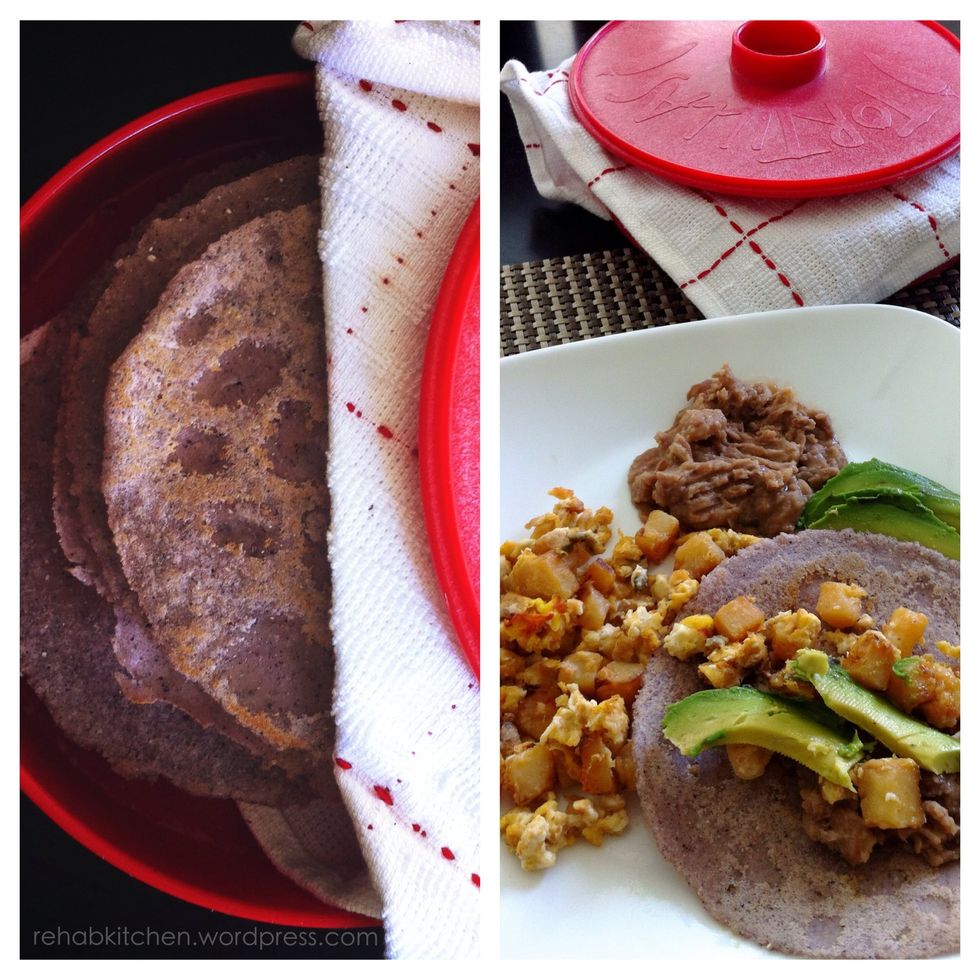 YUM!!!
Serve the tortillas with any filling of your choice. Tortillas keep best (soft) for 2 days in the refrigerator, wrap well to preserve moisture and prevent over drying.
:)
If you liked my tutorial like me on Facebook, Twitter, Instagram or Pinterest. For more recipes and links to the above visit: rehabkitchen.wordpress.com
2.0c Masa harina (corn flour)
1.0c Blue corn meal
2.0Tbsp Olive oil
2.0tsp Sea salt
2.0c Water, warm