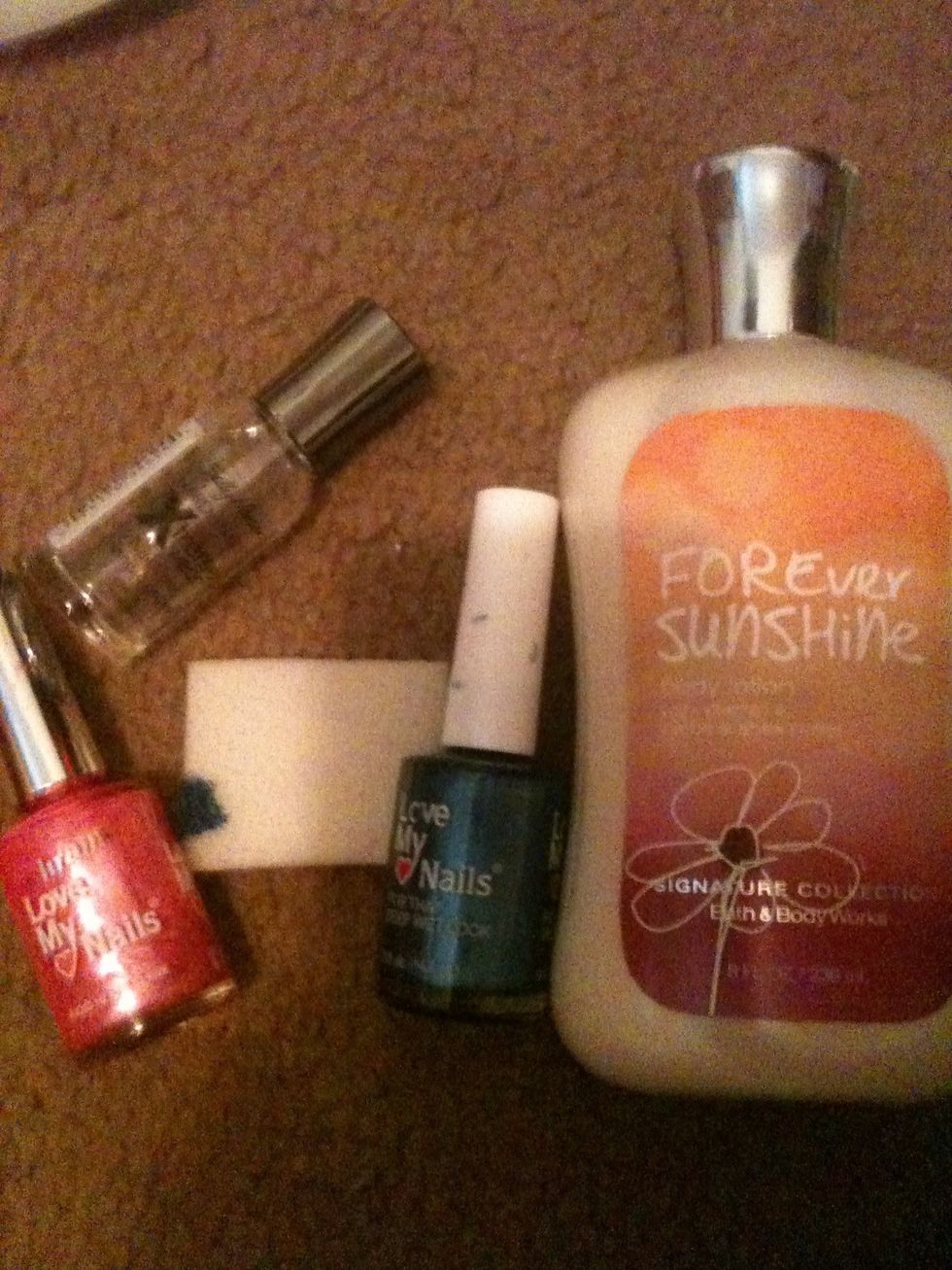 You need lotion, two different colored nail polish, a sponge, and a clear coat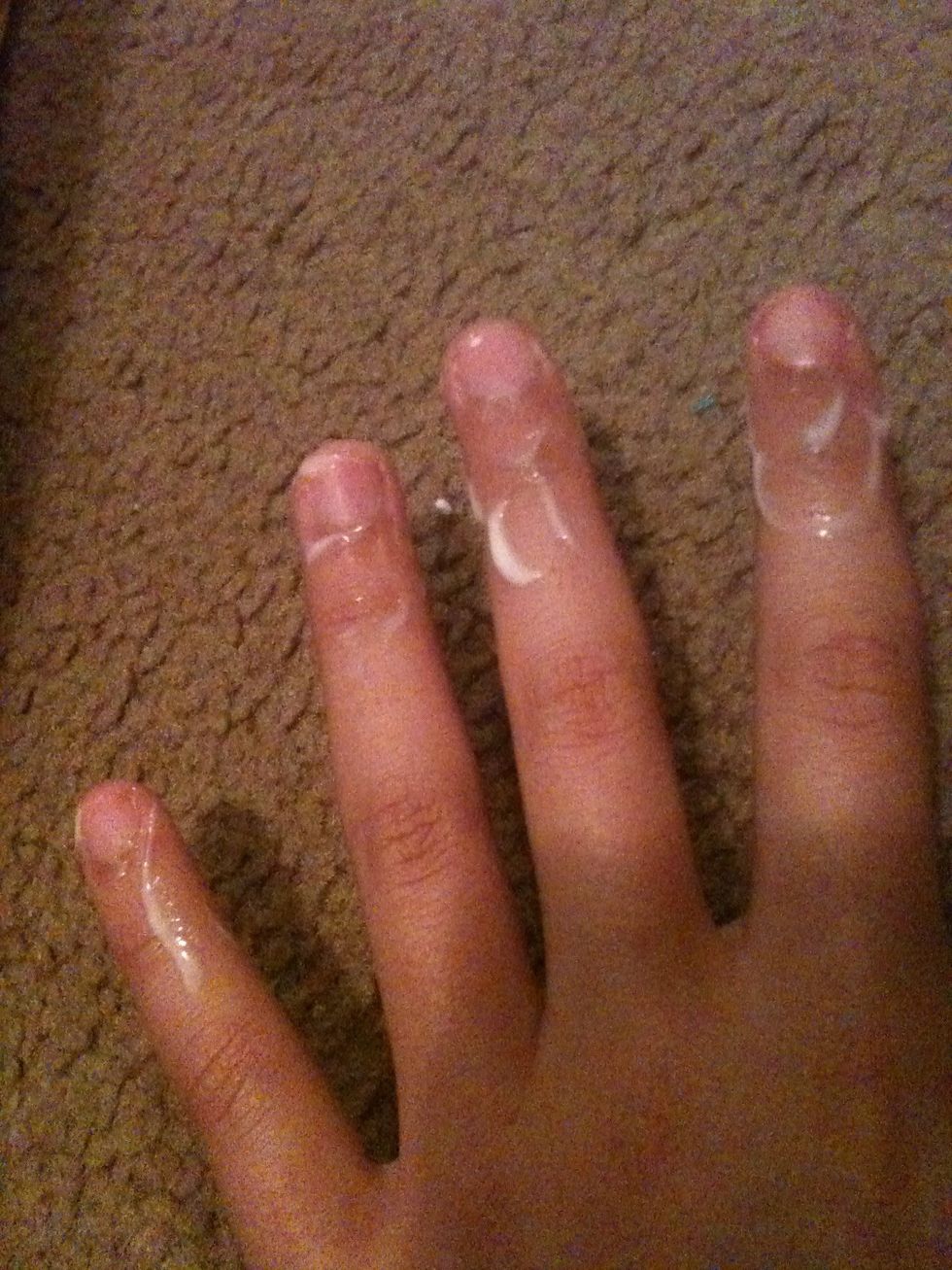 Add lotion around finger nails, don't touch the nail. This will help to make the nail clean after painting.
Paint your nails, making the polish different on the ring finger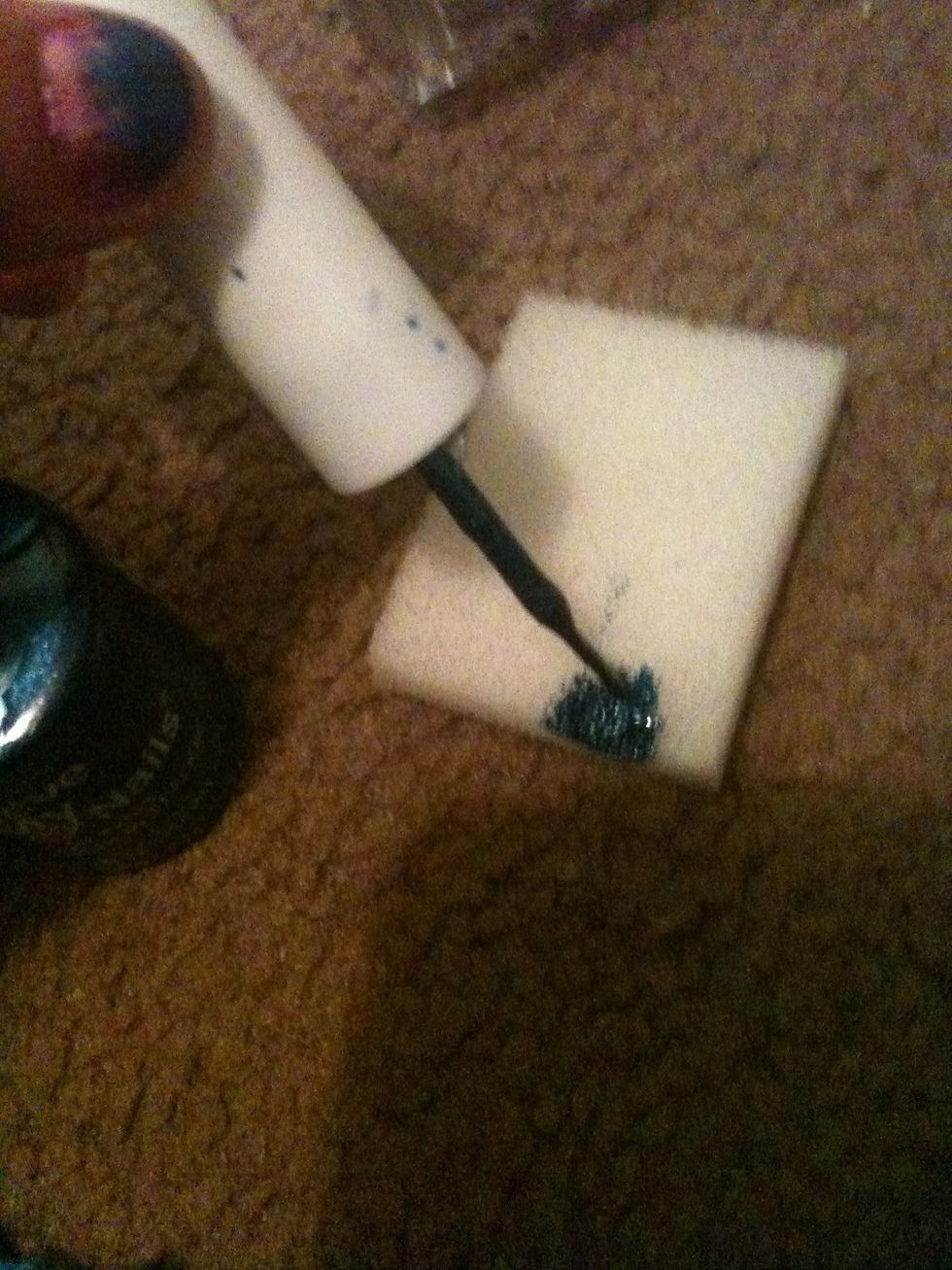 Put the polish that you used on your ring finger on your sponge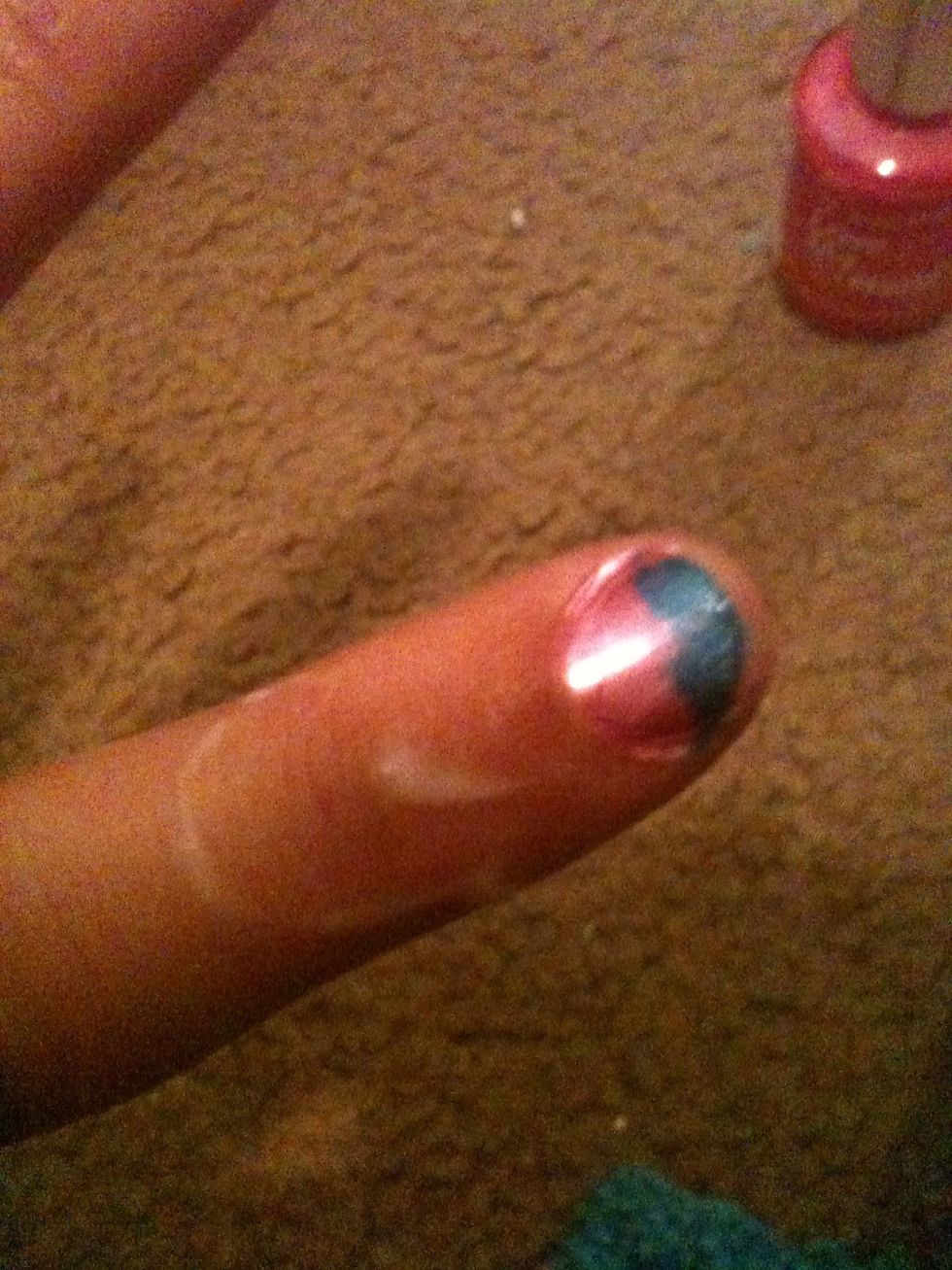 Splotch the polish half way down your finger nail, then lightly put more going down
Do that to all fingers except the ring finger
Put the opposite color on the other side of your sponge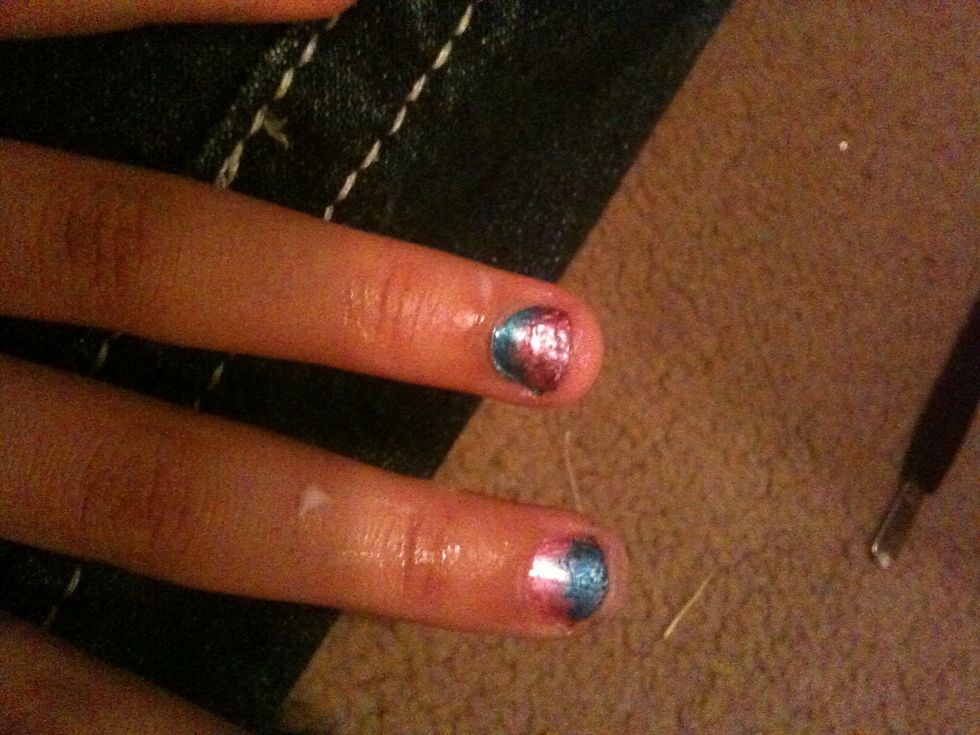 Then blotch you ring finger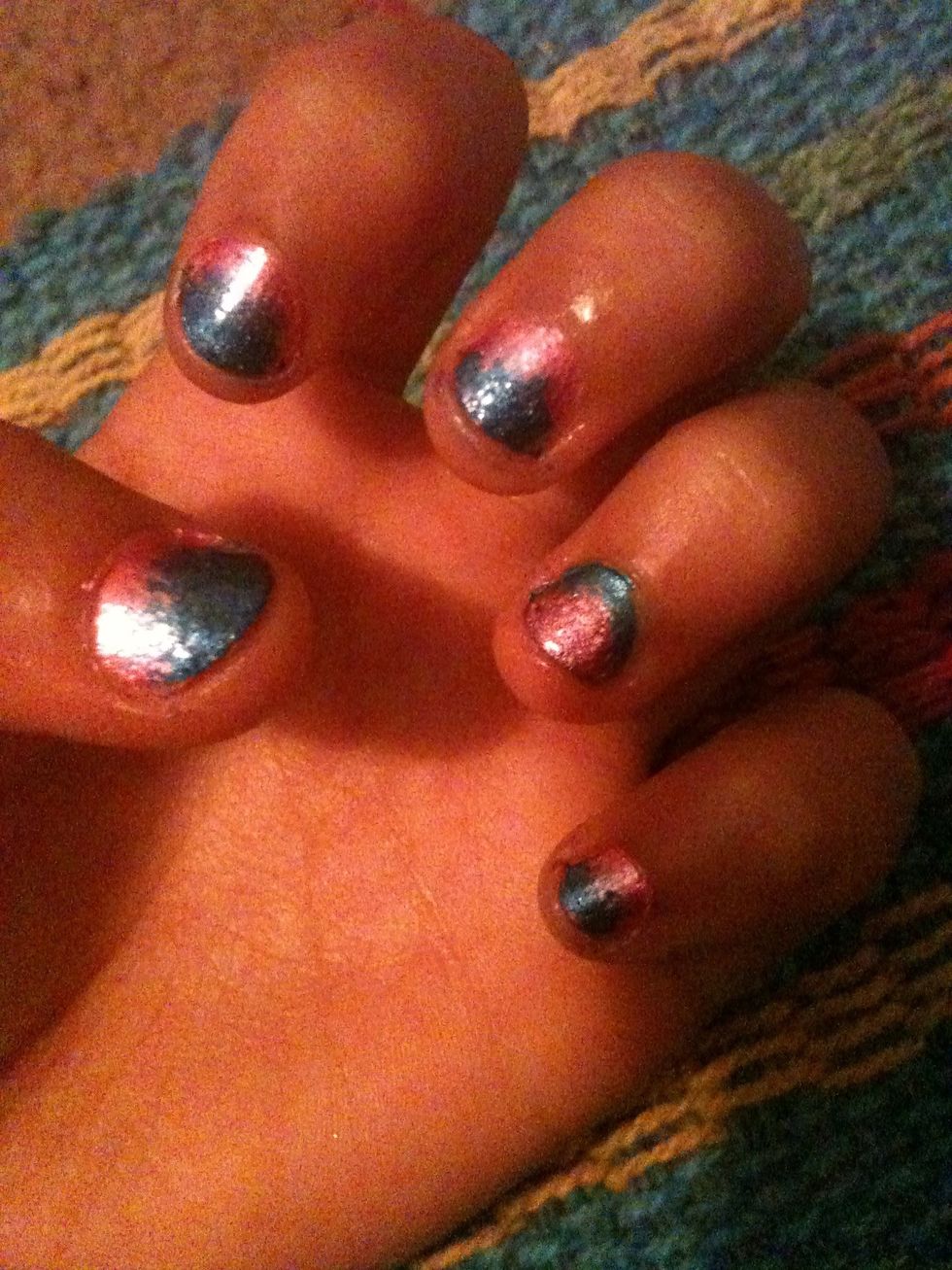 Finished product!
There's the thumb!;)
The creator of this guide has not included tools