Make Bleeding Halloween Candy Apples 👻
105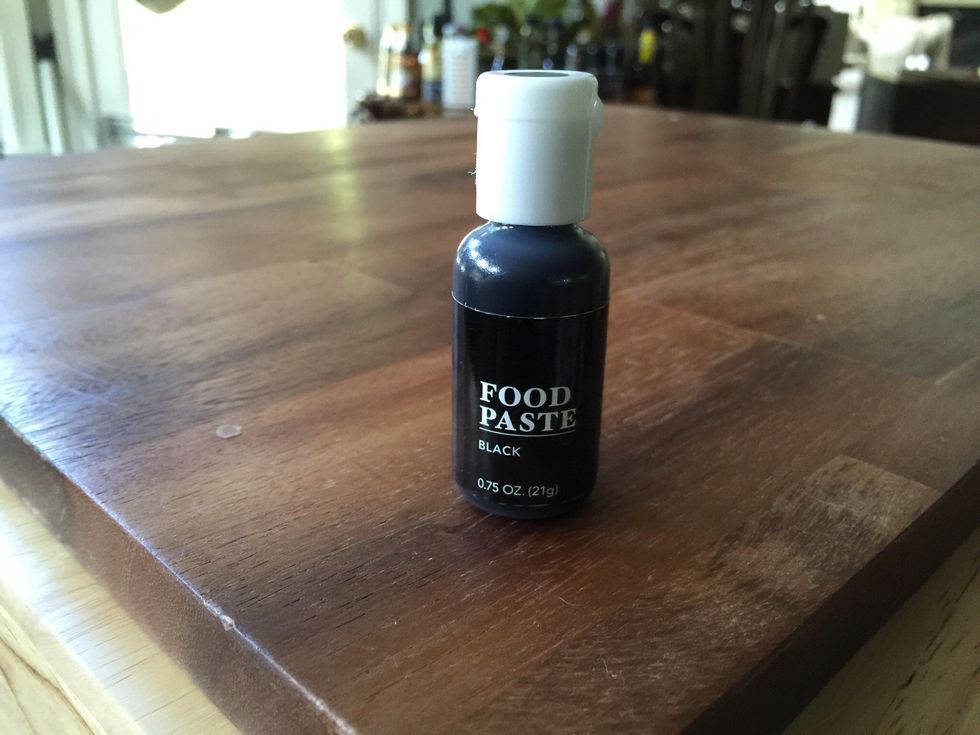 Check out my guide, How to make Perfect Candy Apples. We are making the apples the exact same way except we are using BLACK GEL PASTE in place of red food coloring. This guide is more about the black.
To get the apples with black and red. You will have to make the mixture twice-one red, one black. If you don't want the "bleeding" apples you can just do black or red.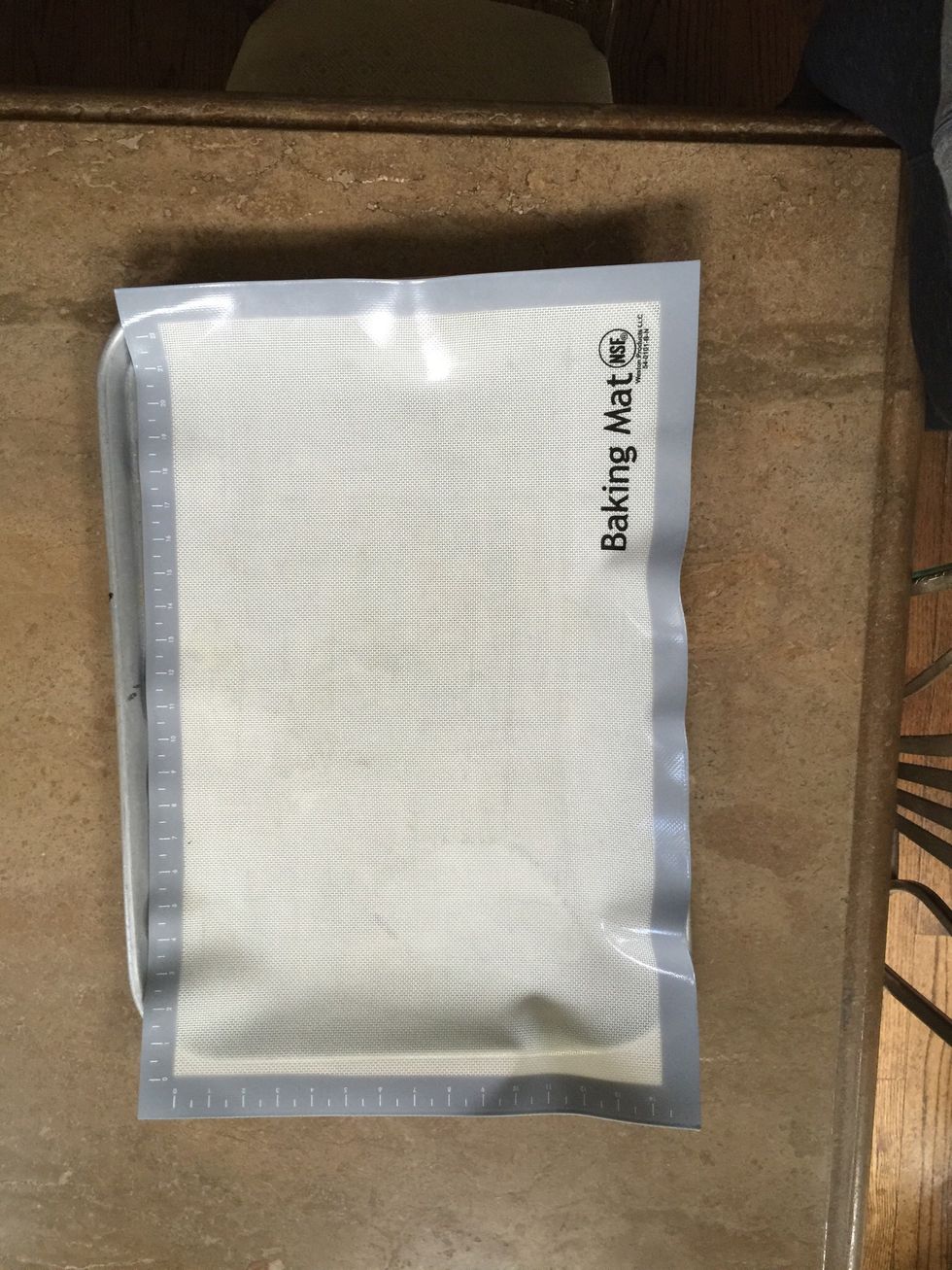 Prepare parchment paper with vegetable oil or silpat/baking mat.
Wash apples and pat dry. Stick skewers or Popsicle sticks in the top of apple.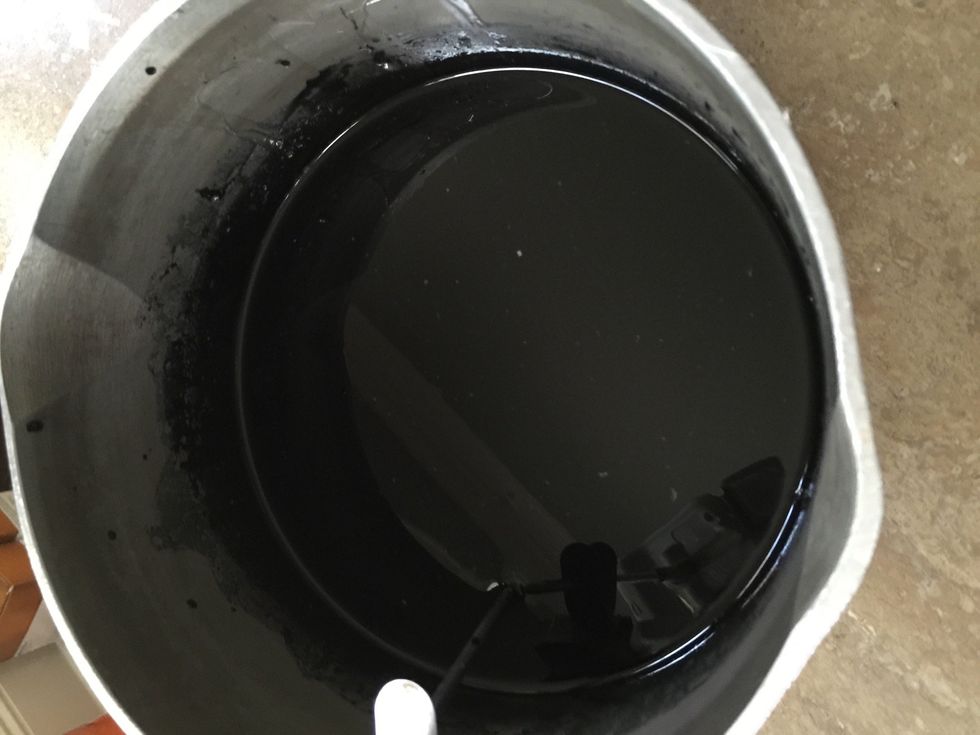 After mixing all ingredients. Mixture should be dark and opaque. Make sure to mix well. Place saucepan over medium heat. Make sure candy thermometer is attached or sits up in pan.
Cook mixture to hard crack stage, 310 degrees Fahrenheit.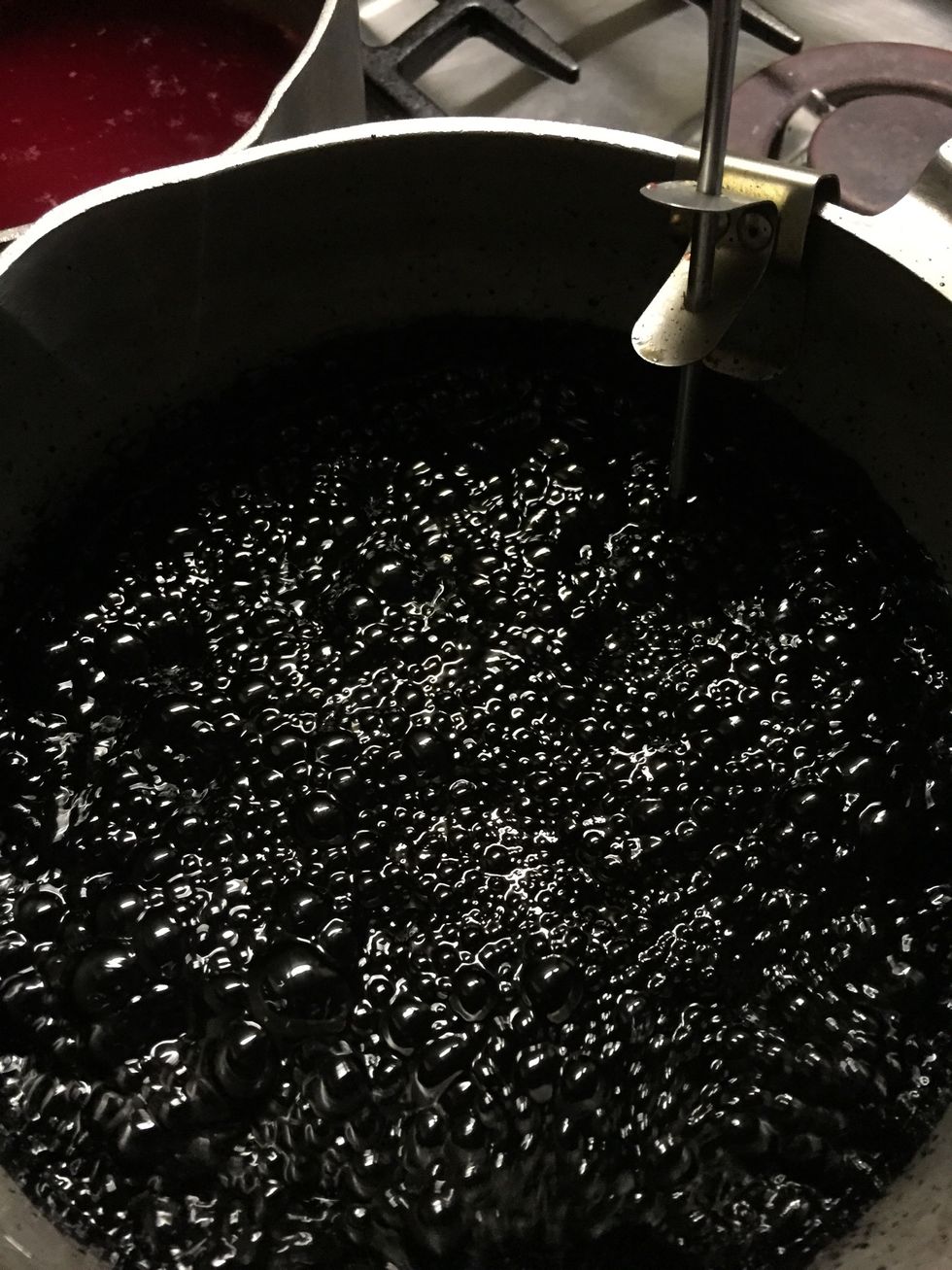 This is at 230 degrees..almost time for dipping 🍏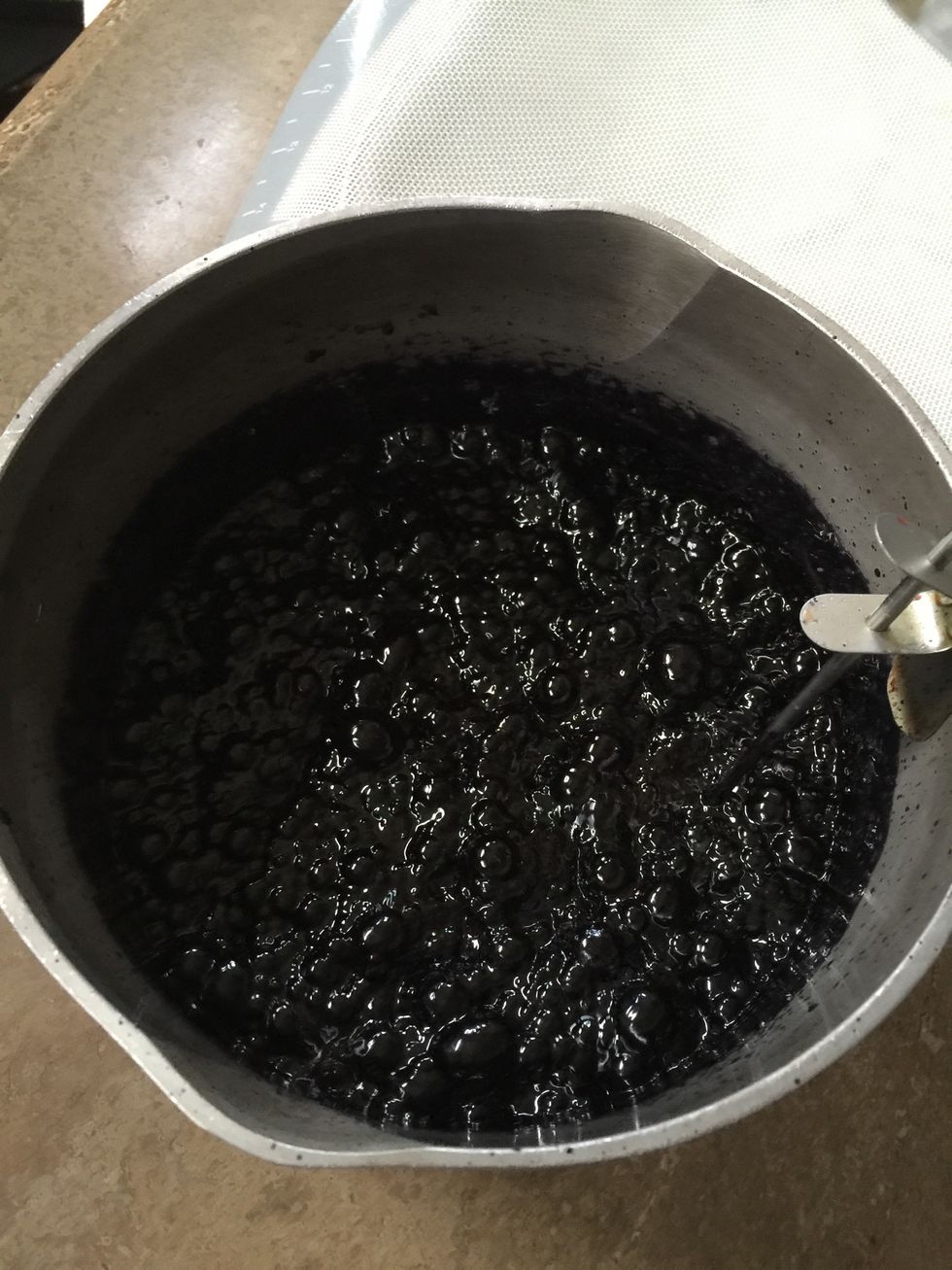 Ready to dip.!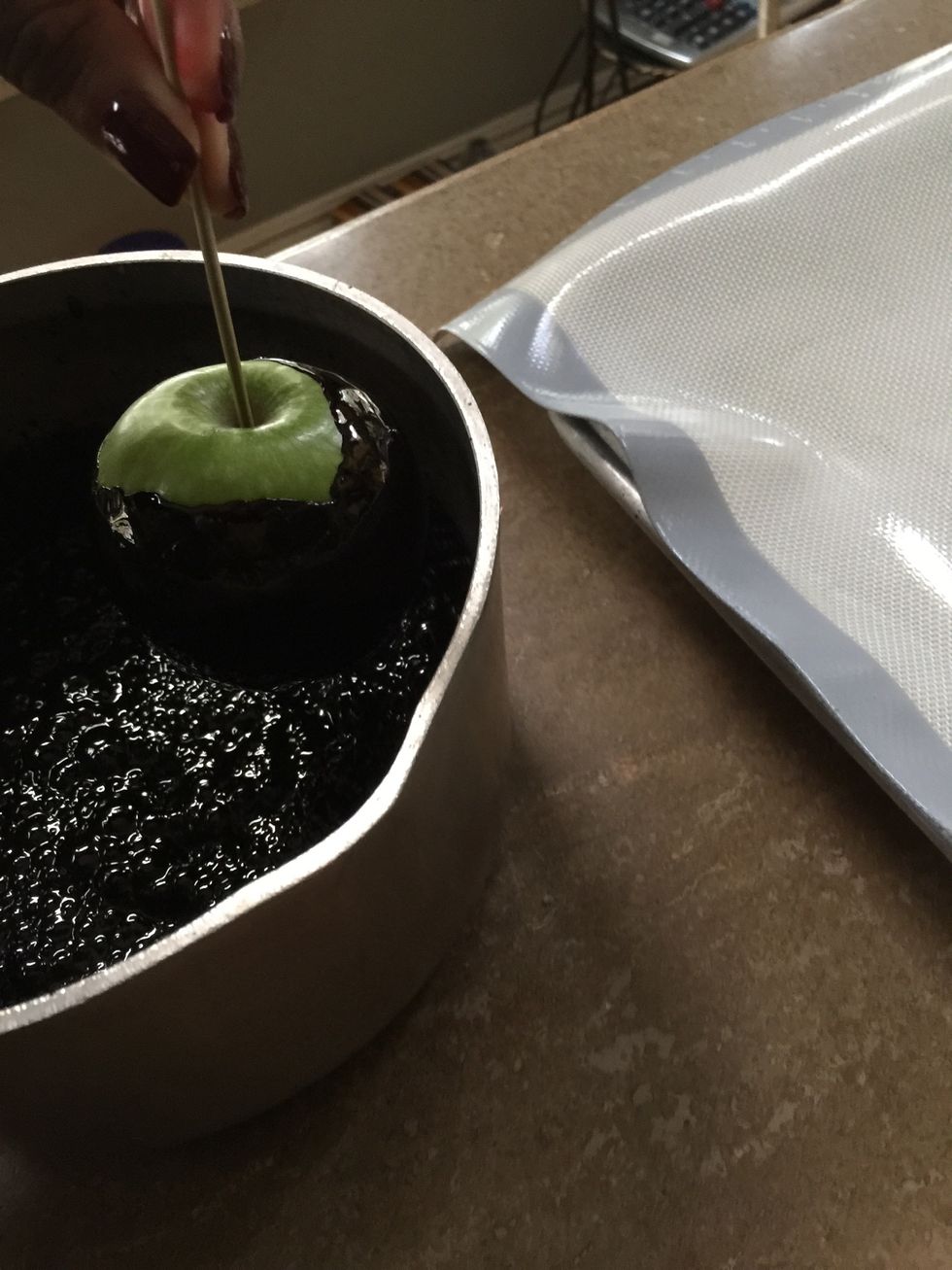 If you are pouring red candy on top, don't dip apples all the way. Leave a small space at the top for the red candy.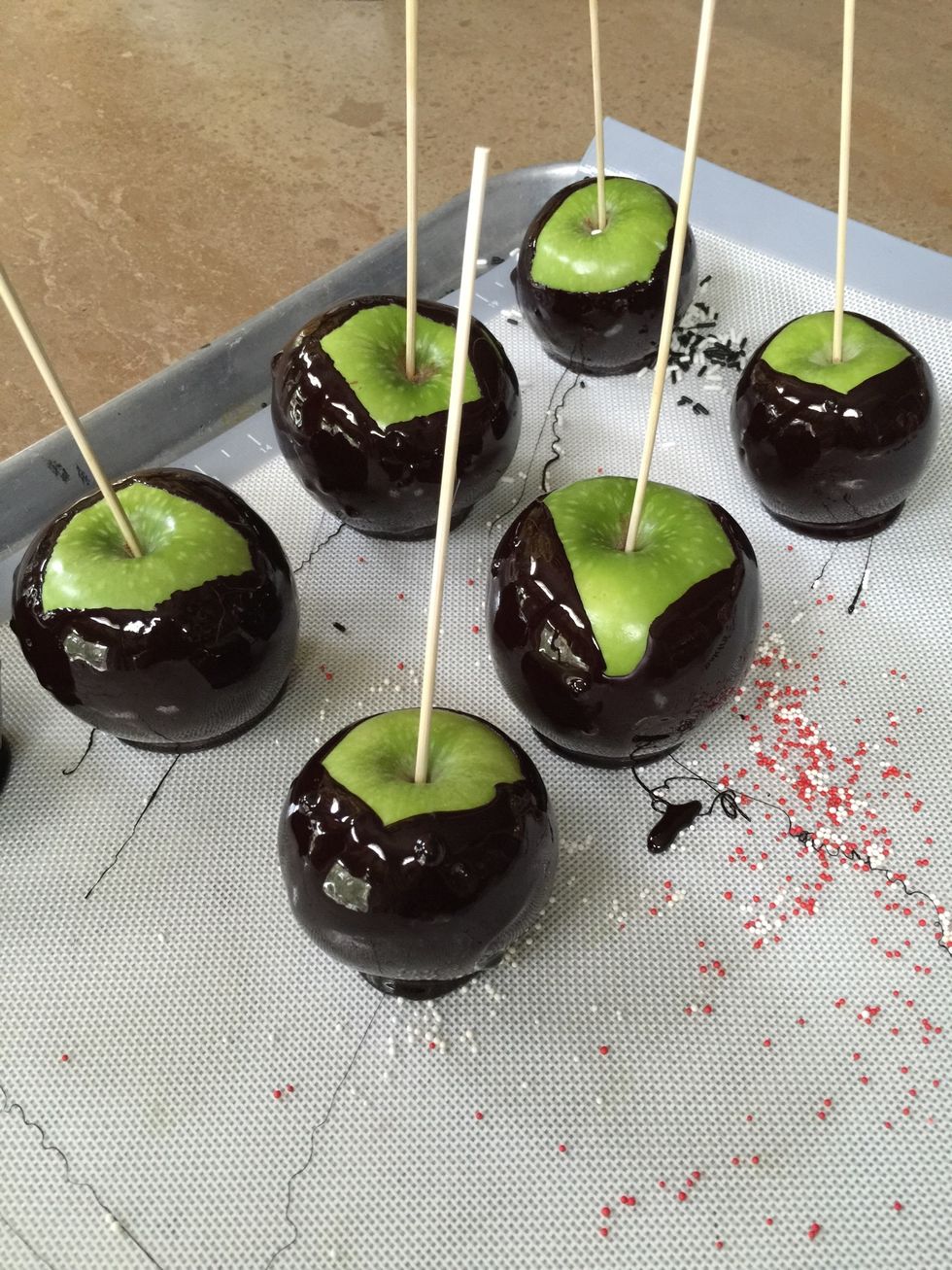 These are my "bleeding" apples. I didn't go all the way to the top because I want people to see its red at the top. But if you don't want the red, then serve just like this!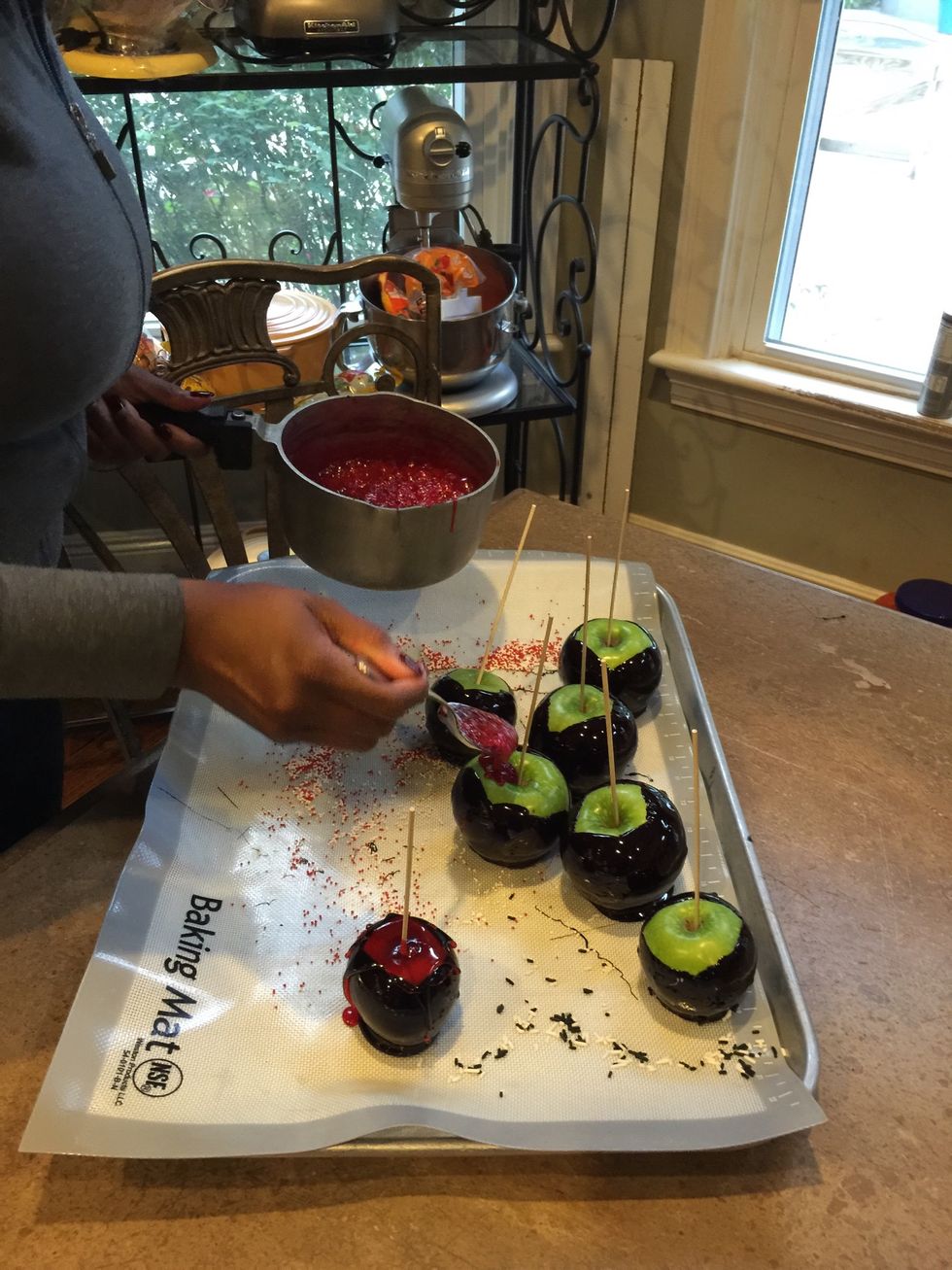 You're going to cook the red mixture the exact way we cooked the black mixture, when it's time to dip, take a spoon and "spill some of the candy" on top of the apples.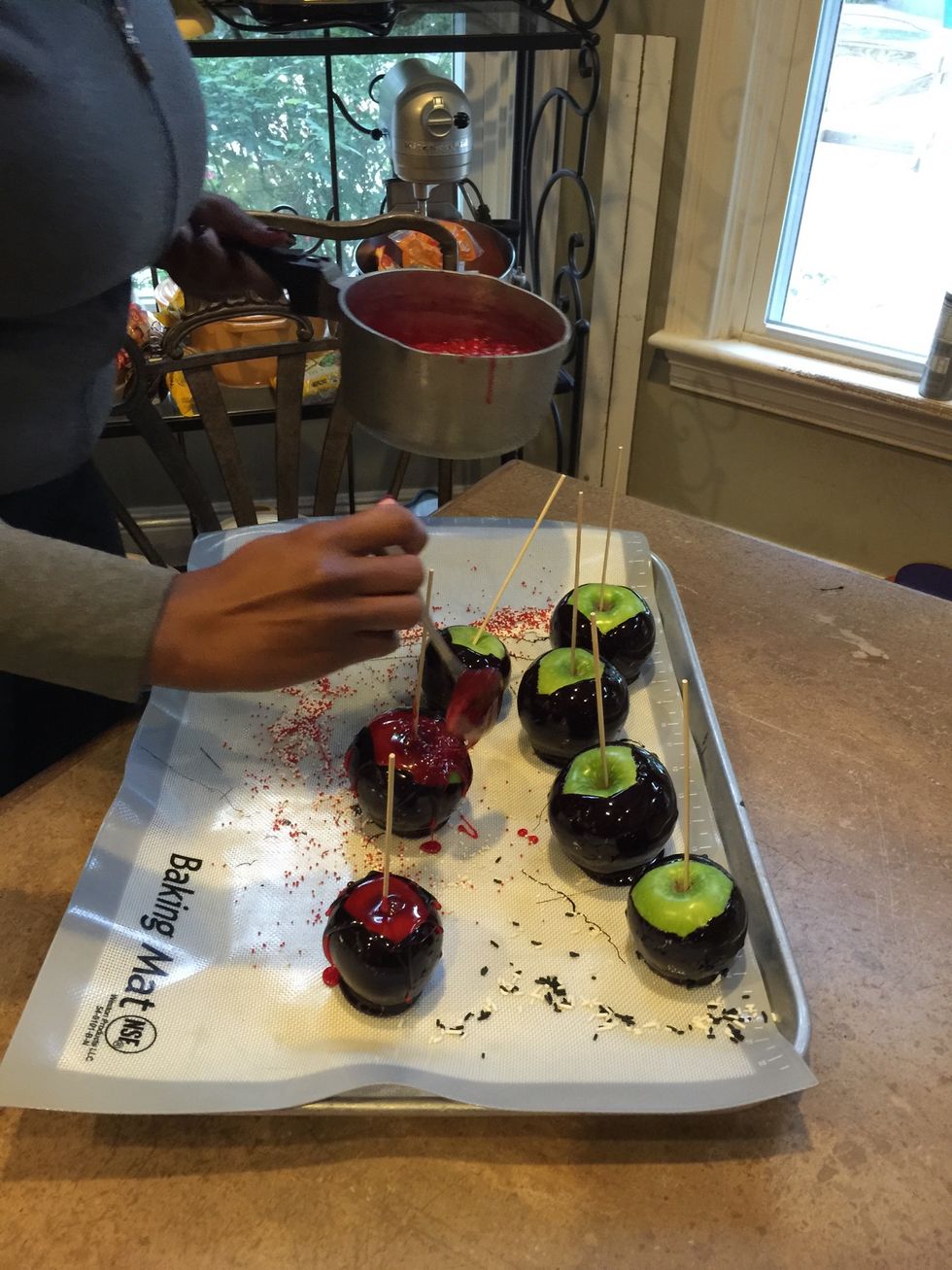 It doesn't take much. So if you make Bleeding Apples you will have enough to dip all red apples too!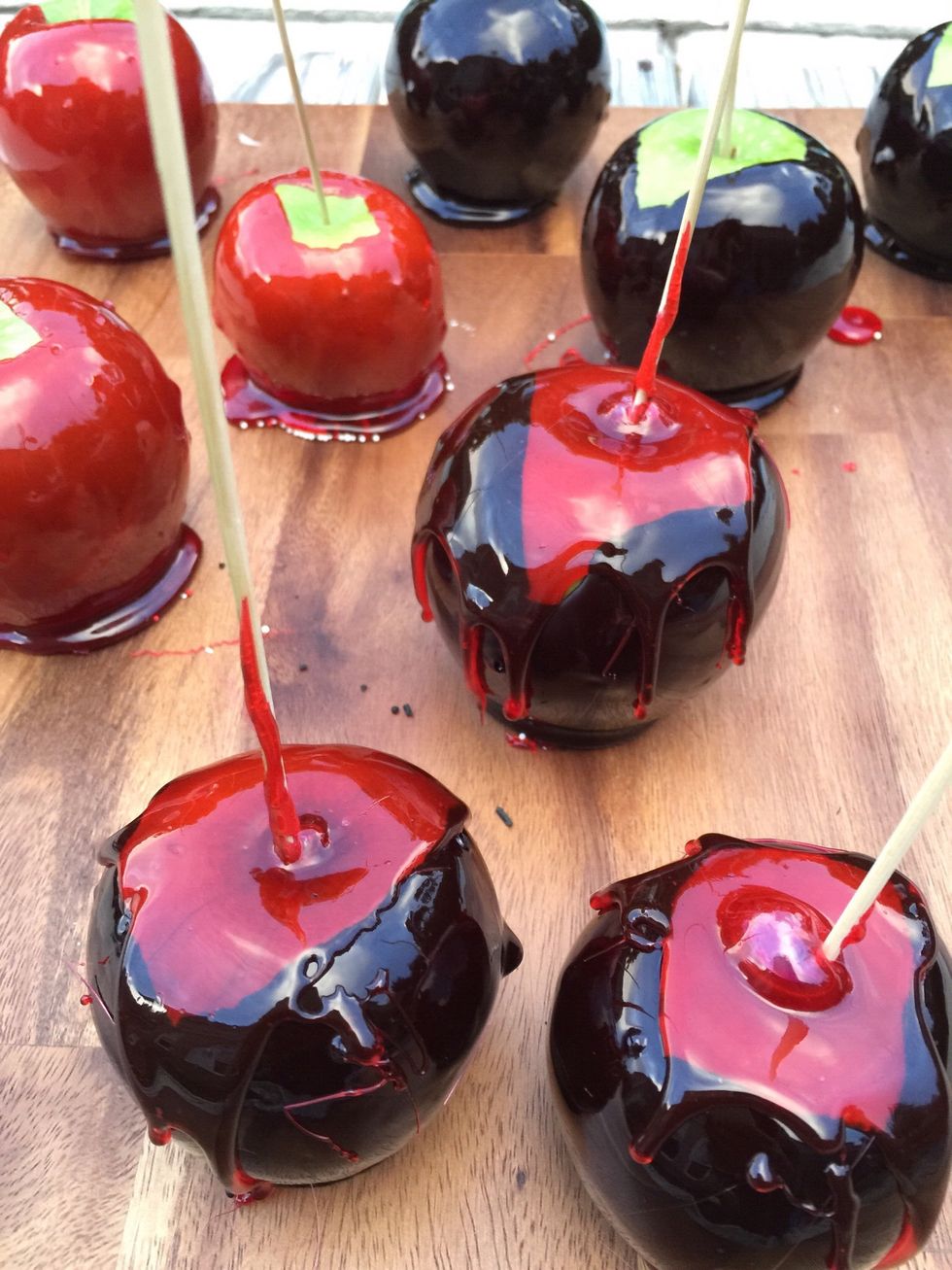 Then you end up with these festive treats...🍏👻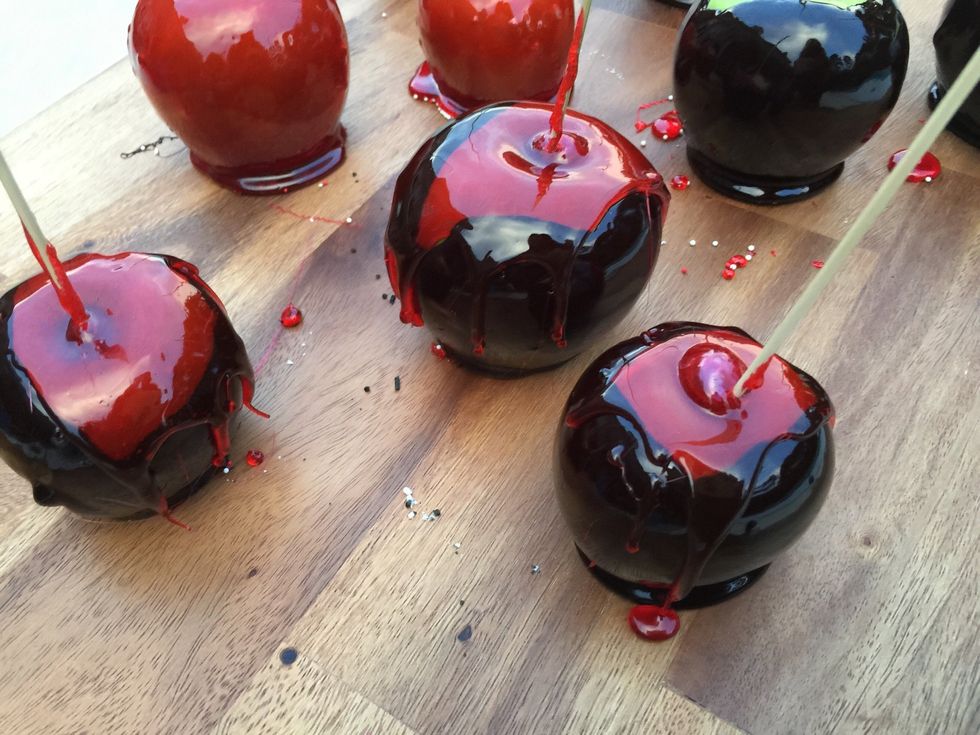 Closer look 👻....Enjoy! Follow me for more great recipes and visit my blog, www.elizasweetz.com HAPPY HALLOWEEN🎃
2.0c granulated sugar
3/4c Water
1/2c Light Corn Syrup
1.0tsp Black gel food coloring