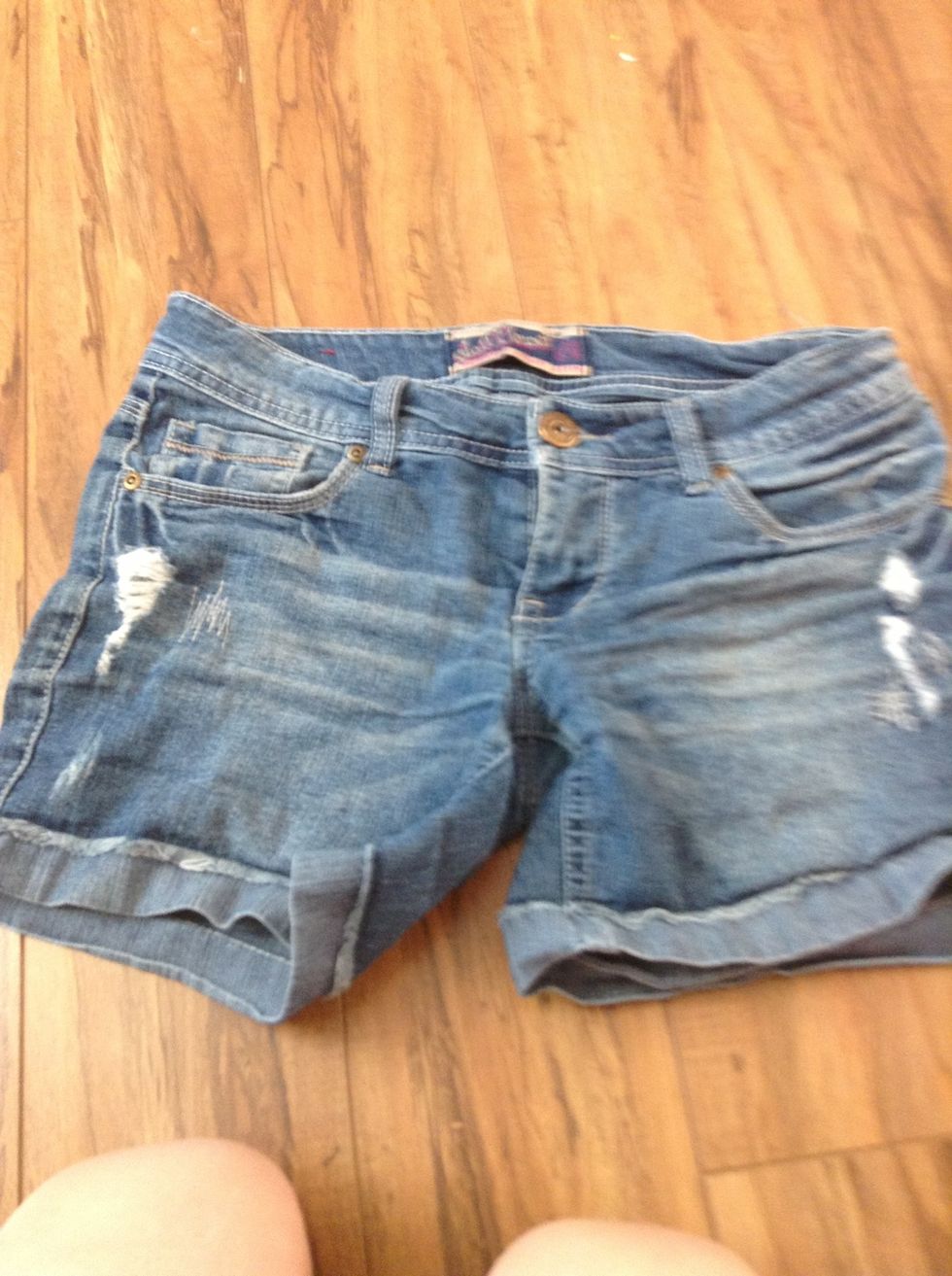 Take a pair of shorts. (This is a different pair of shorts than im actually bleaching but the idea is the same.)
Ball them up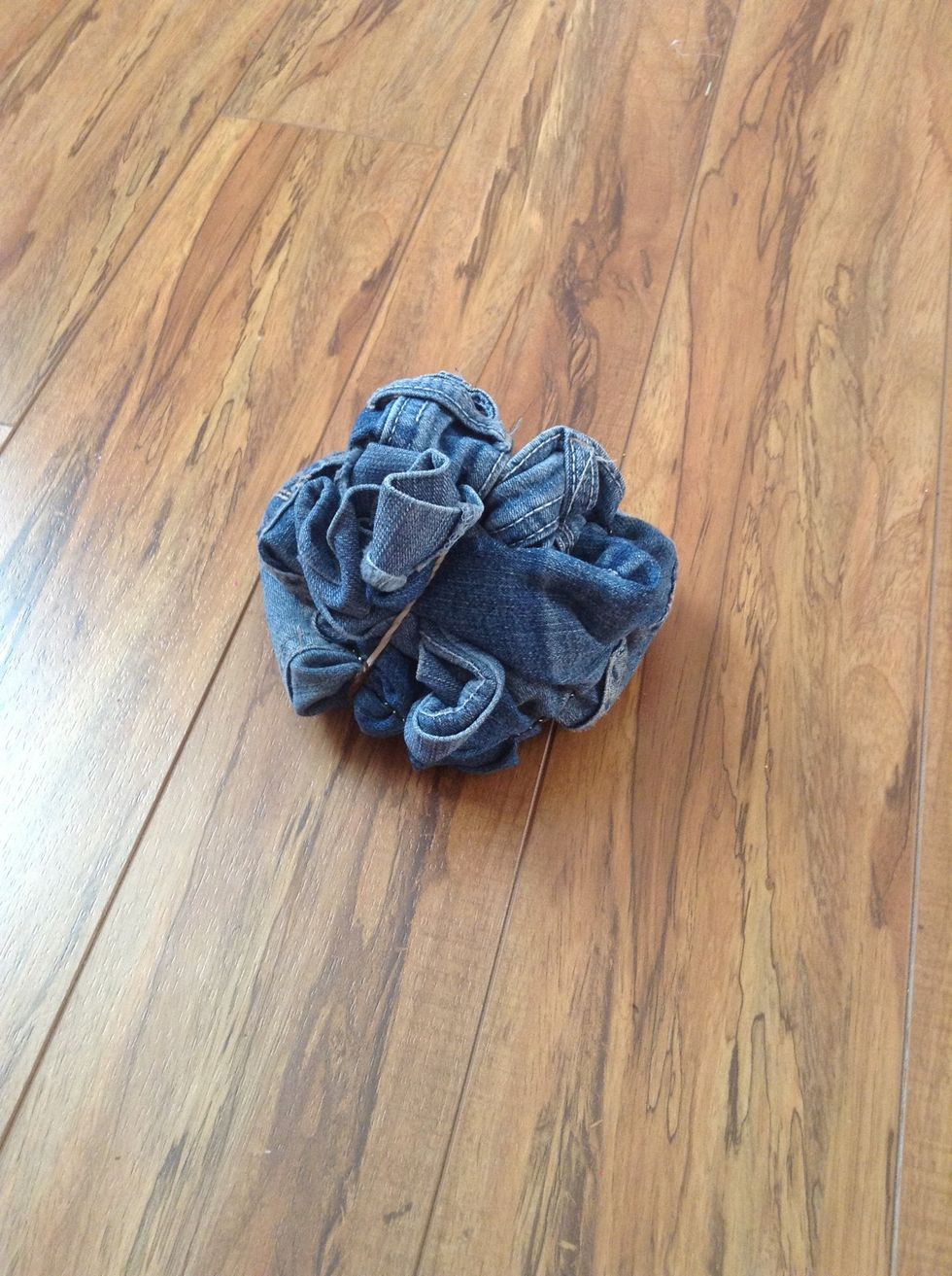 Into a tight ball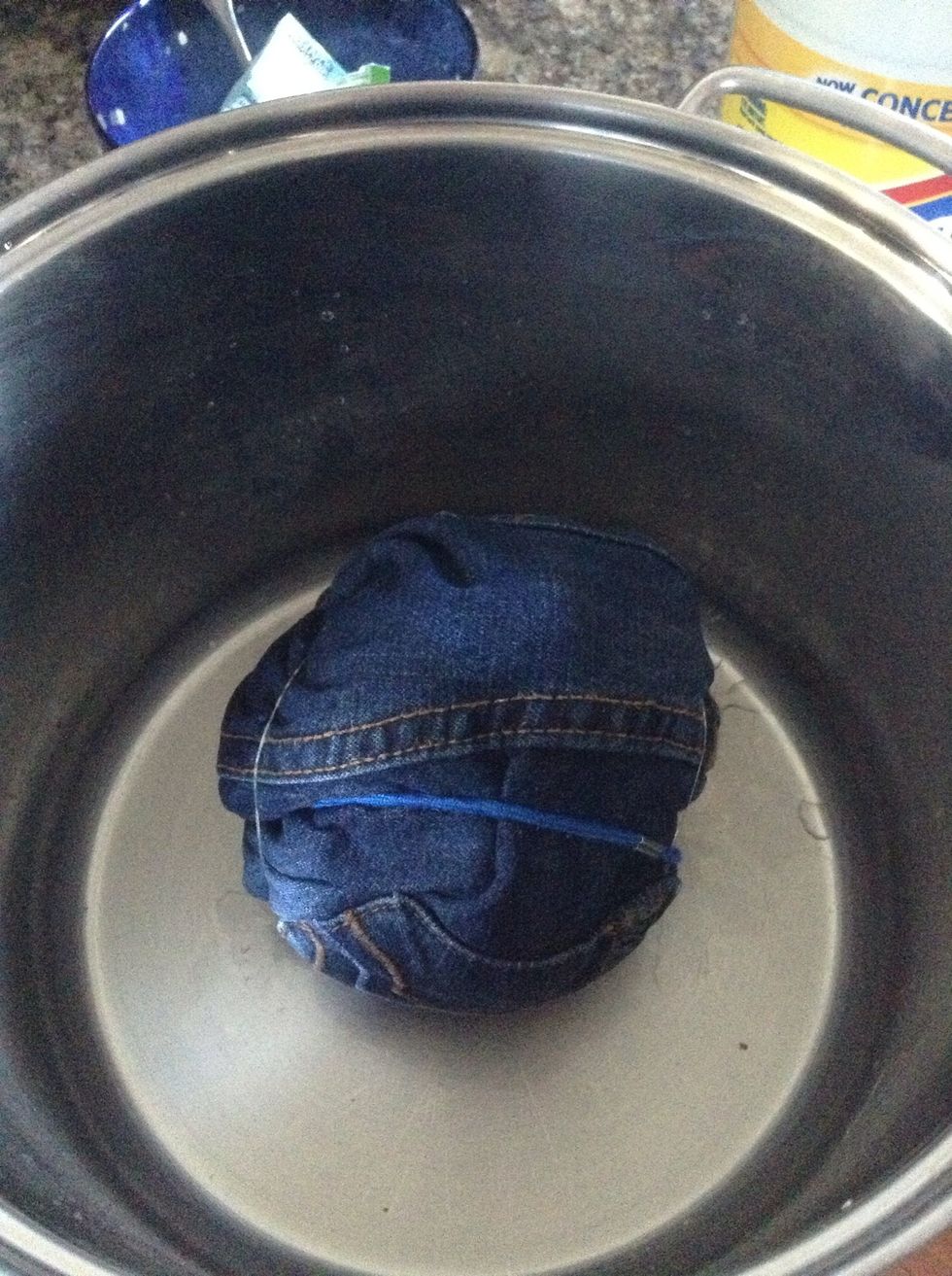 Place balled up shorts into metal bowl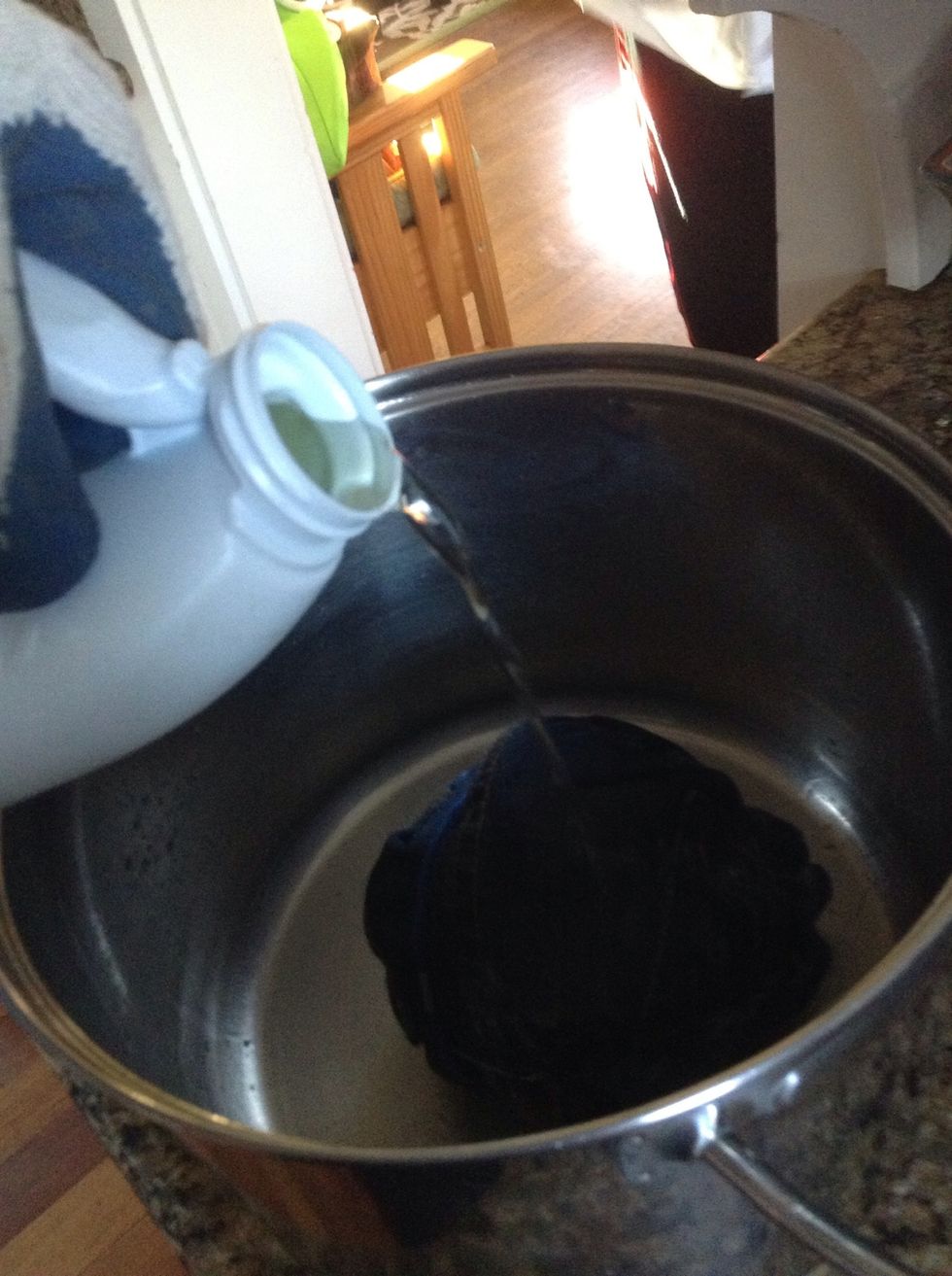 Pour bleach. (Wear gloves bleach is very bad for skin)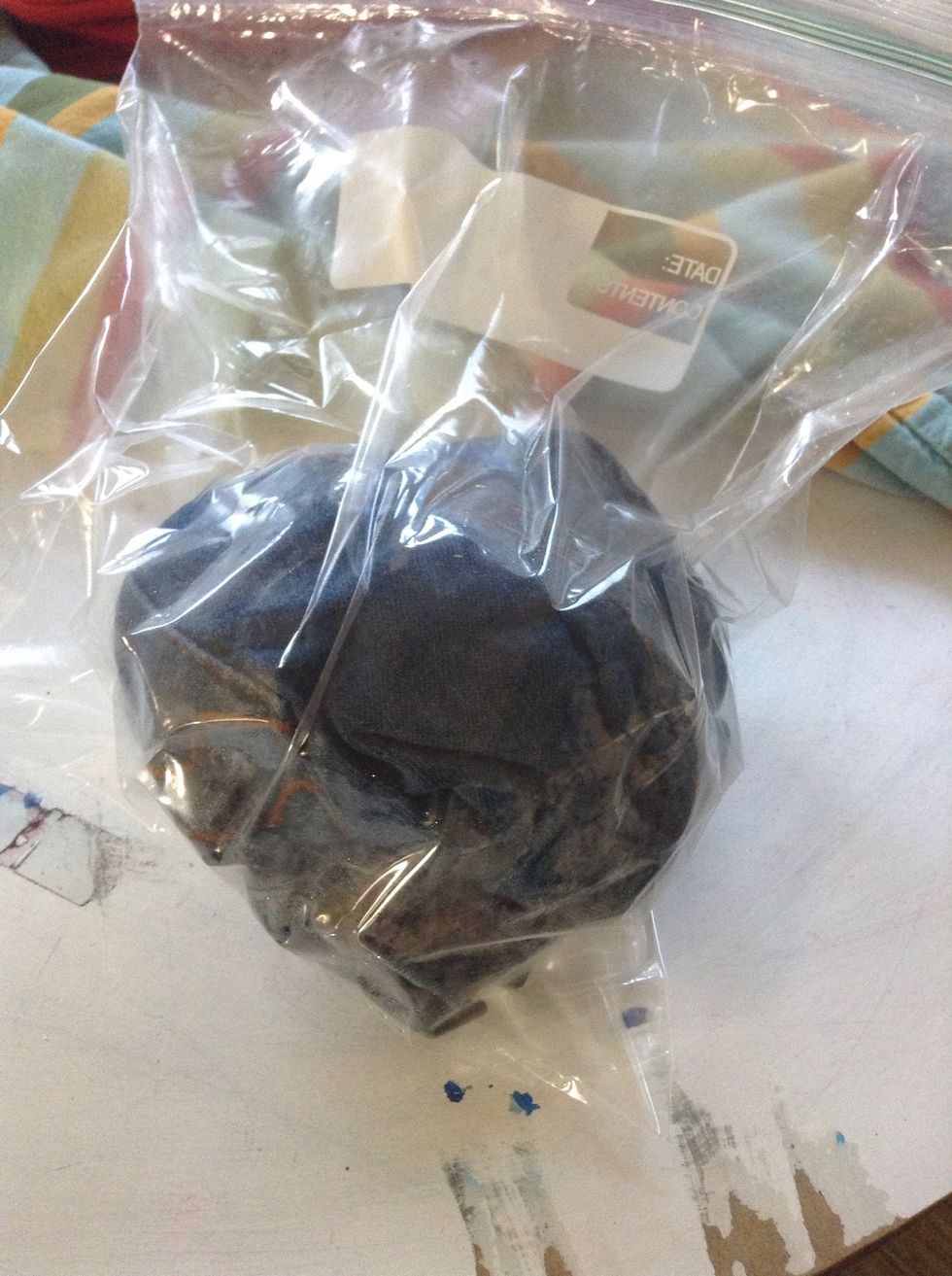 Place shorts in plastic bag. (Shorts may feel warm)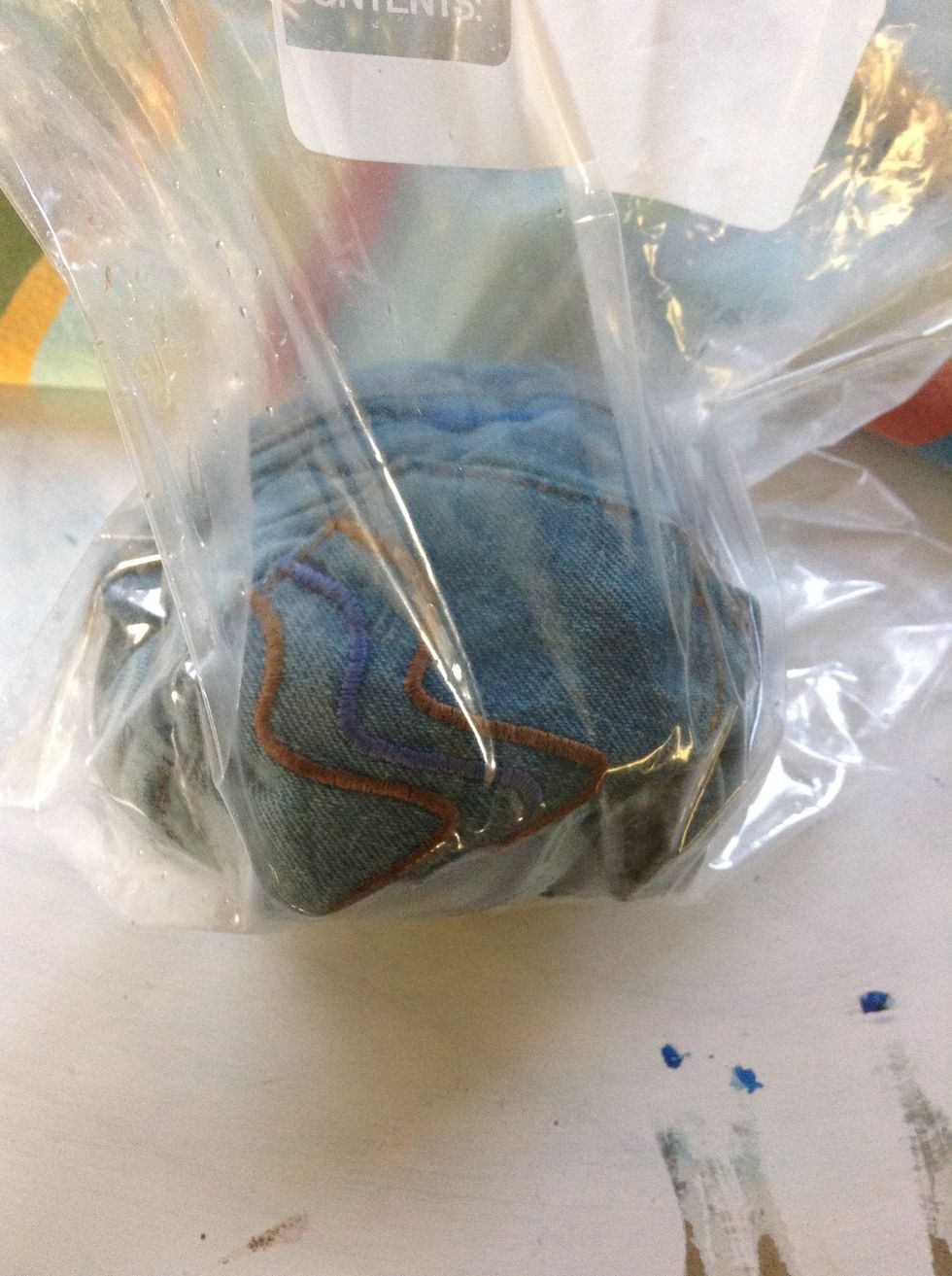 After 15 mins the shorts already get lighter.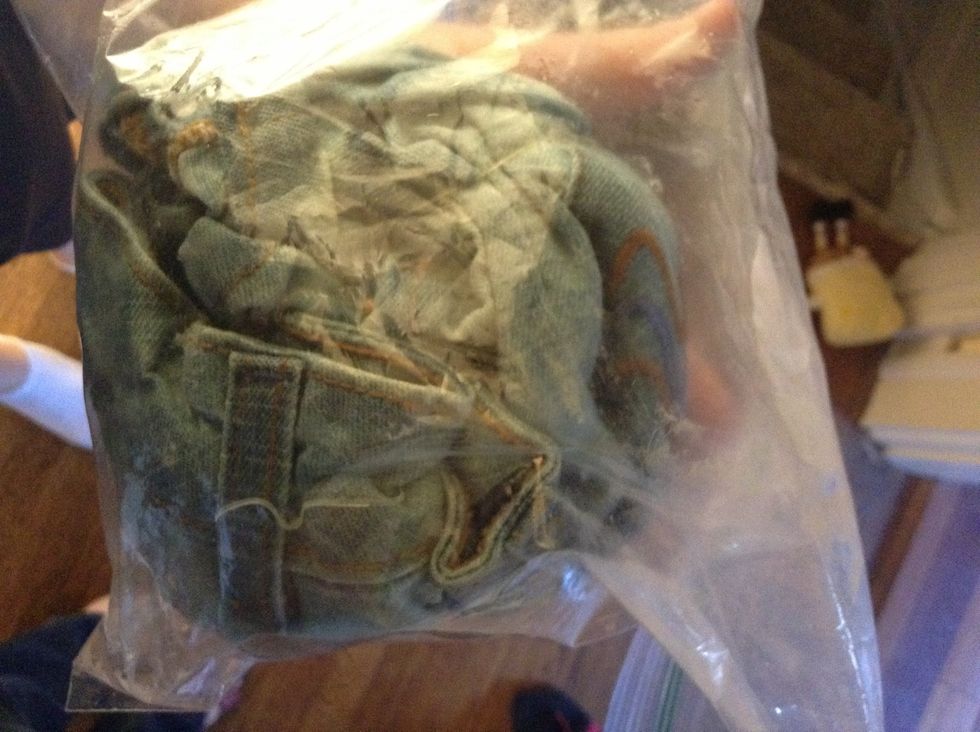 25 mins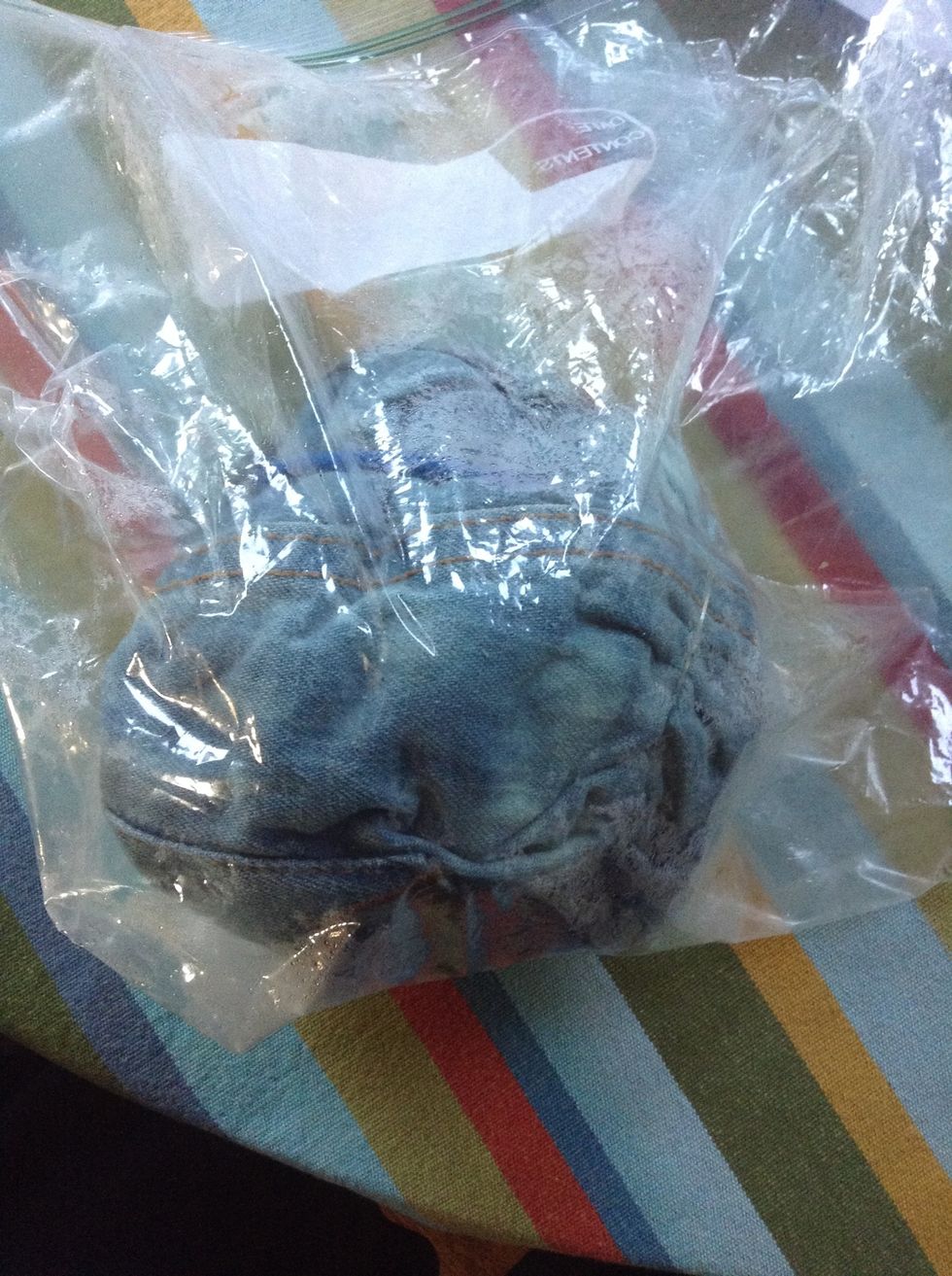 35 minutes we are ready to rinse.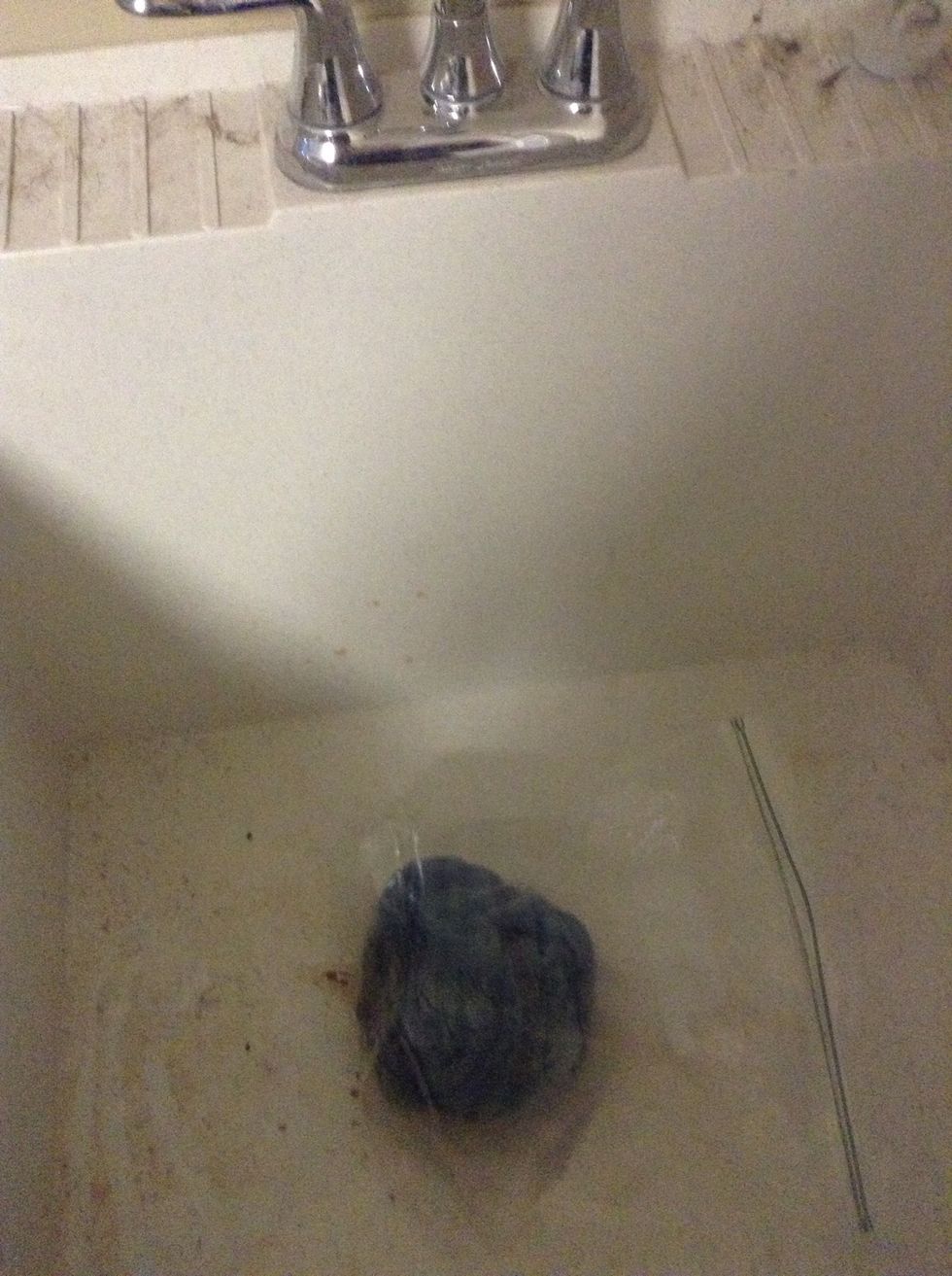 Place in sink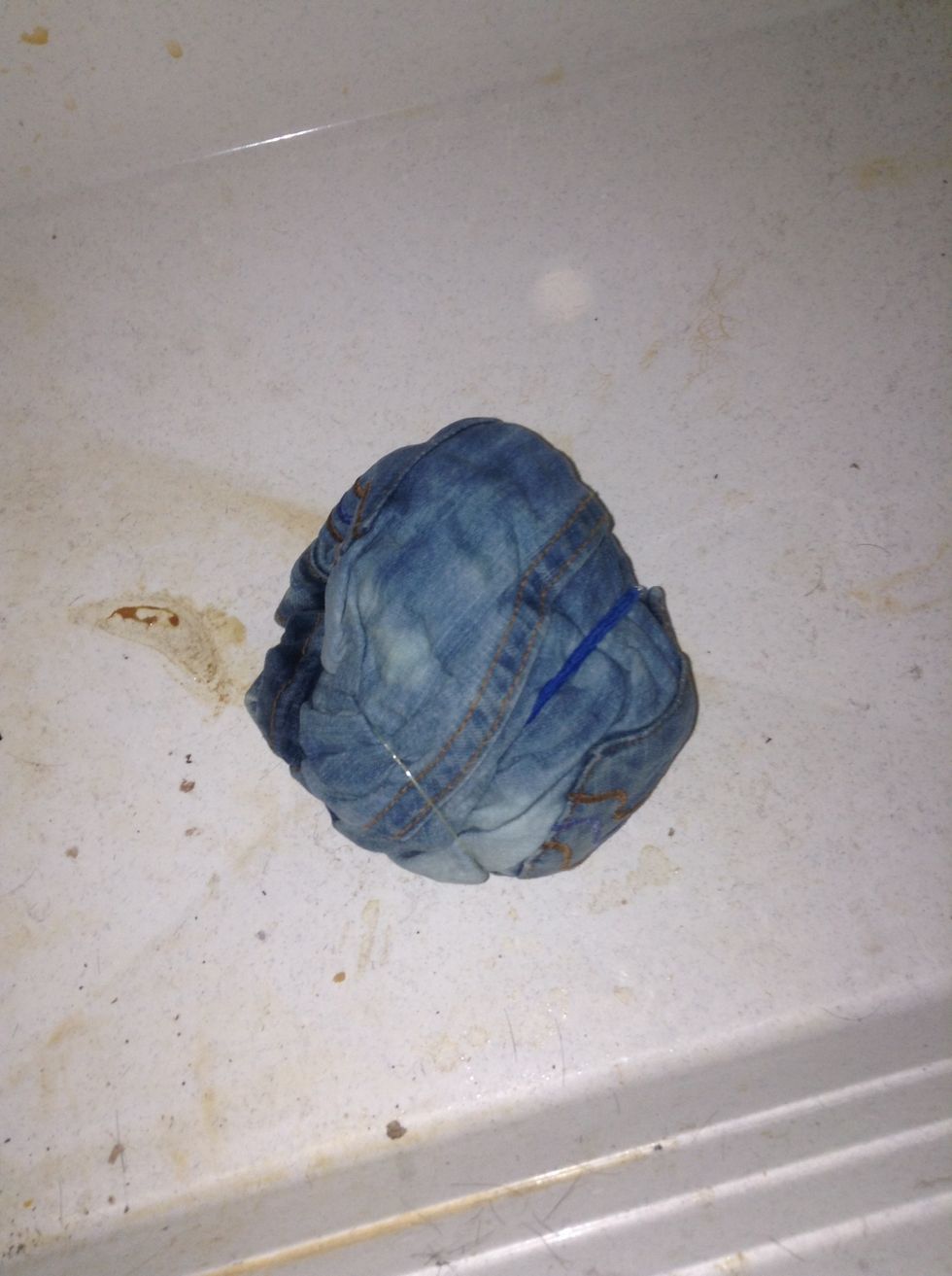 Take out of bag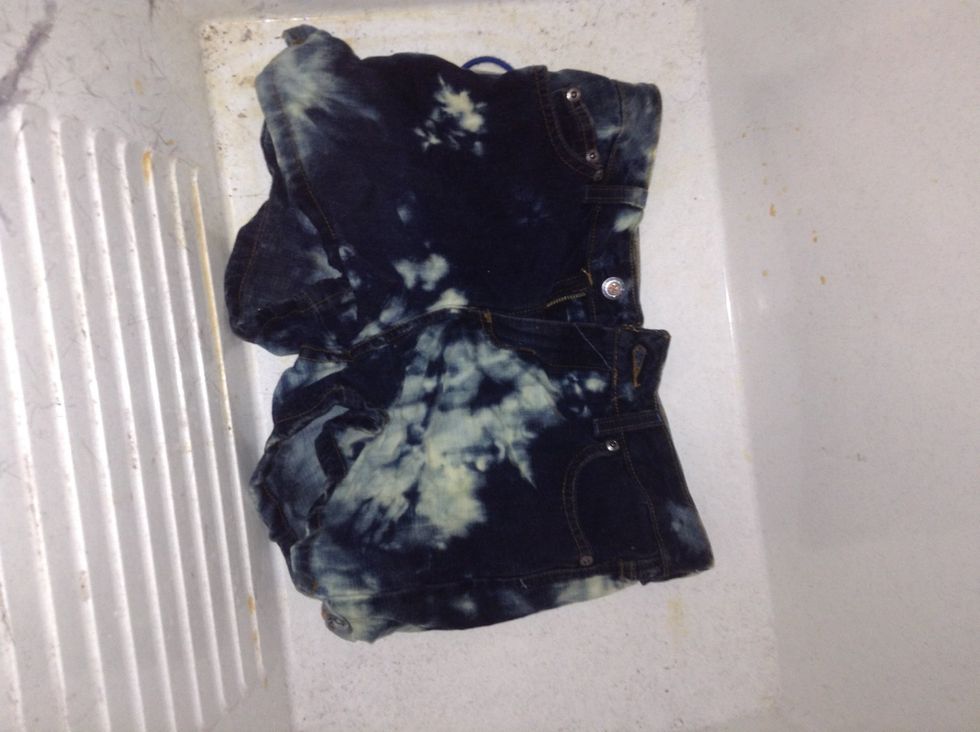 Take off rubber bands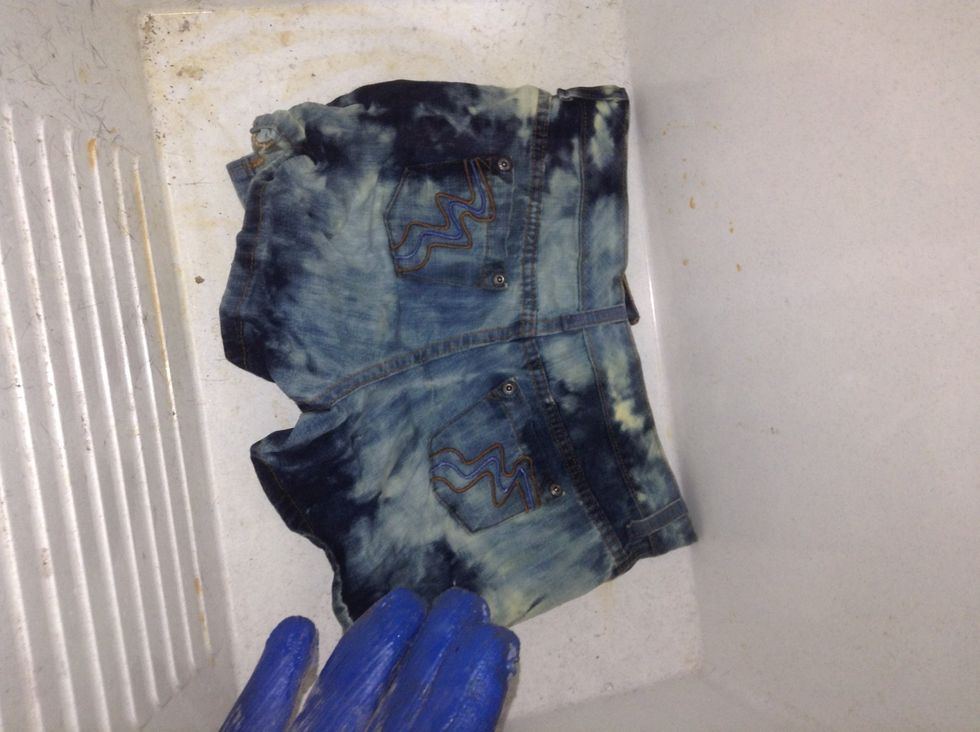 Butt side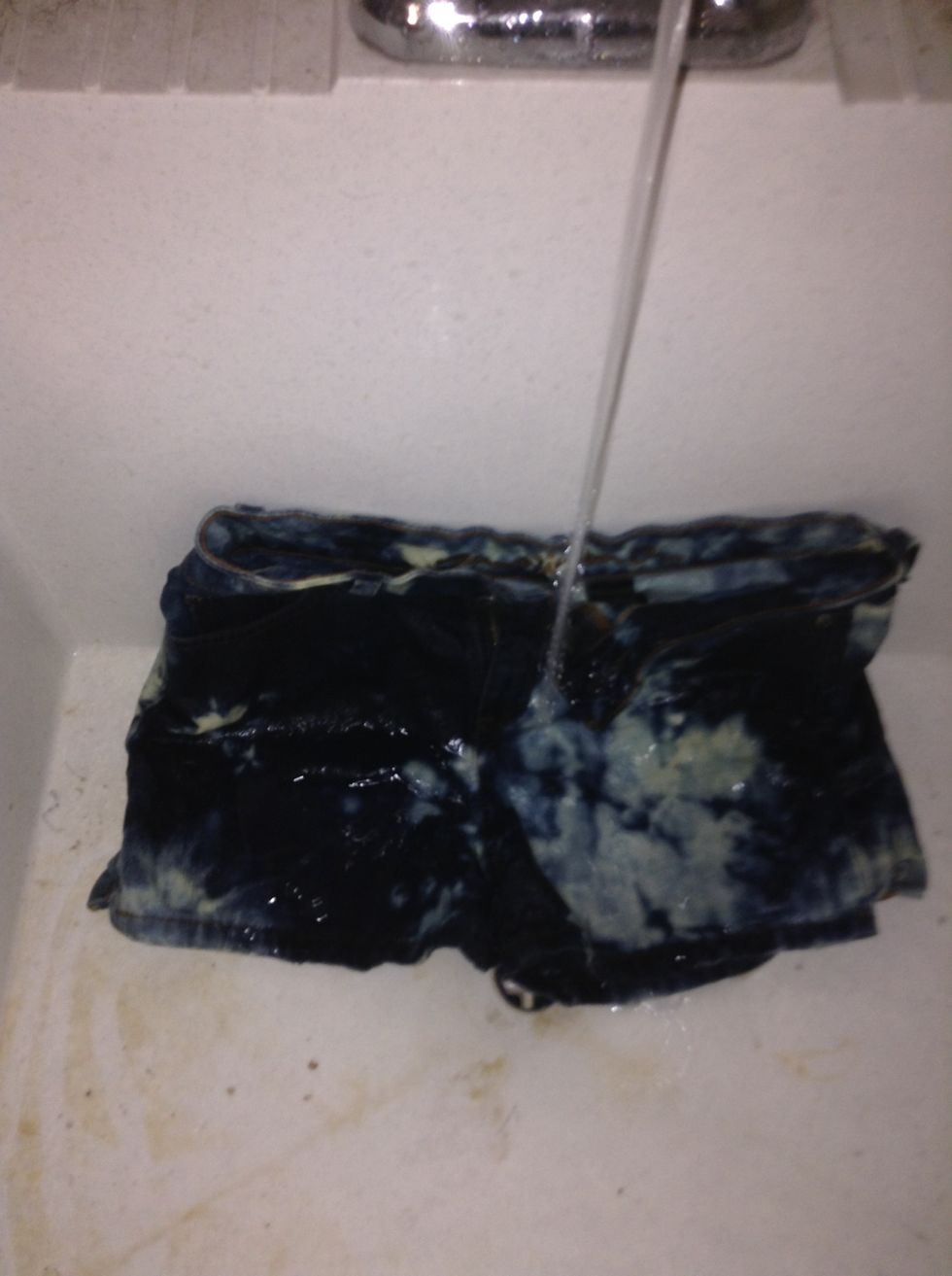 Rinse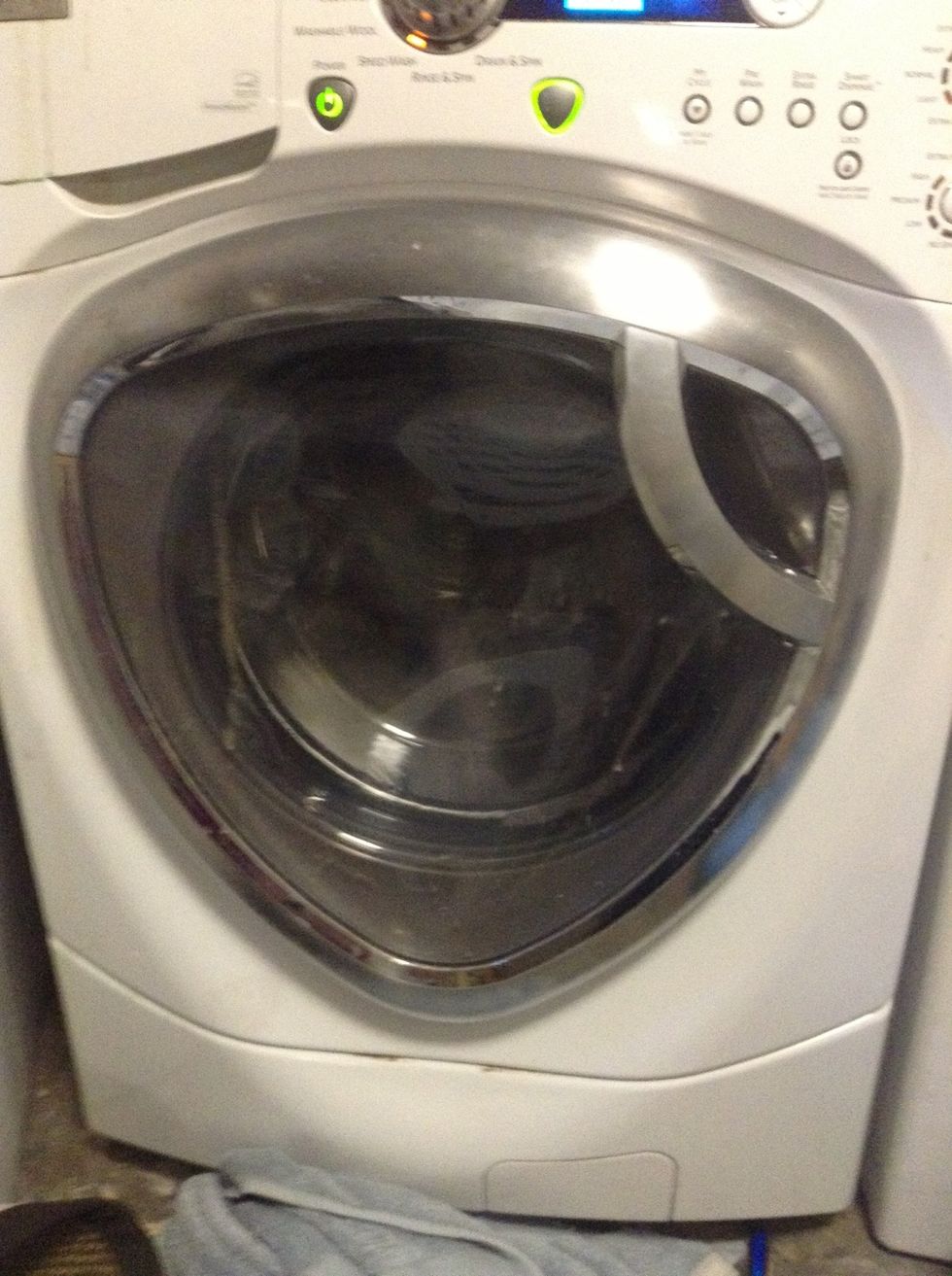 Wash and dry.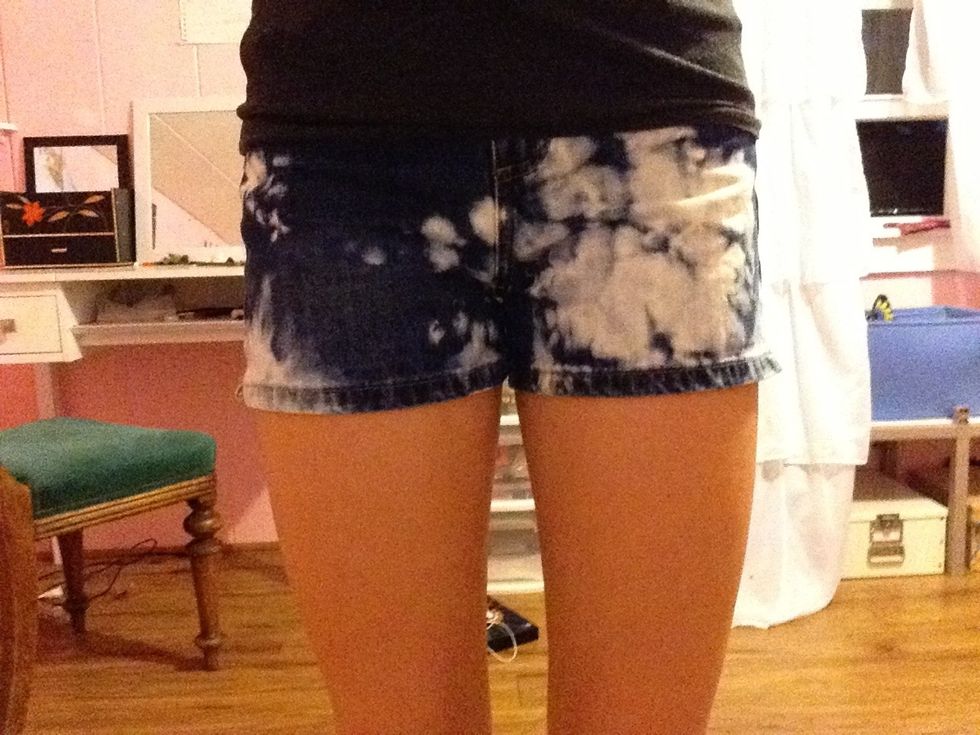 And you're done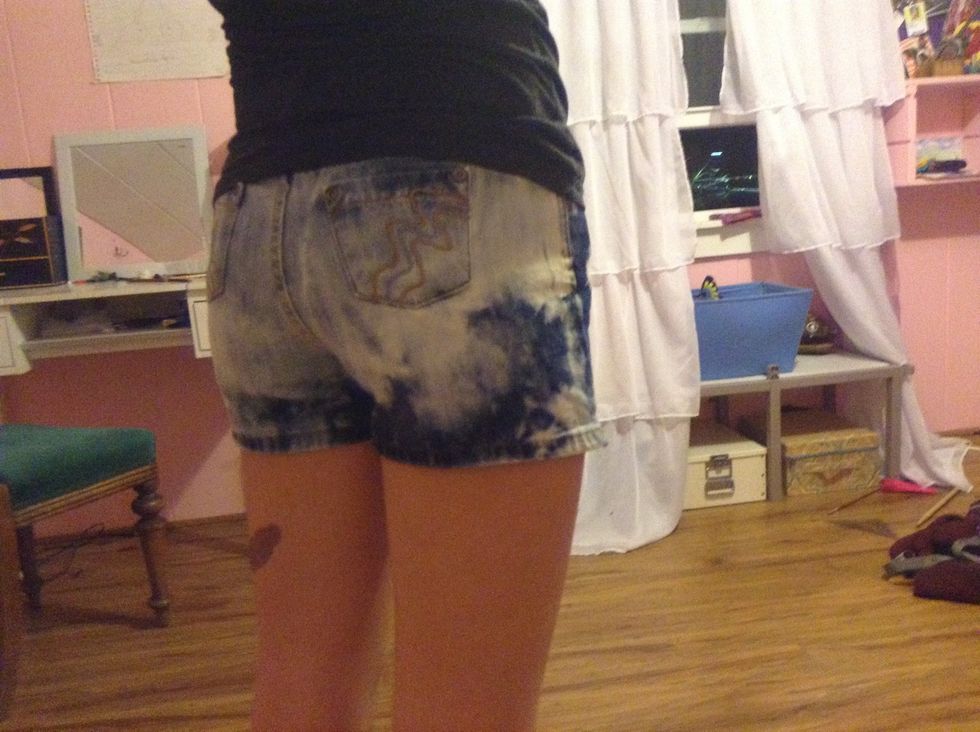 Each pair will turn out different. Do not inhale bleach it is toxic.
Like!!! Follow!!!! Comment any desired guides
Bleach
Old shorts
Bag
Rubber bands
Metal bowl
Gloves
Tina Rose
Hey it's tina. Im 14. I love doing crafts and sewing. I hope you enjoy my account. Request any fun things for me to do and i will do them. Keep smiling!!