How to make blackened salmon &tomatoes with pesto pasta
Make Blackened Salmon &Tomatoes With Pesto Pasta
36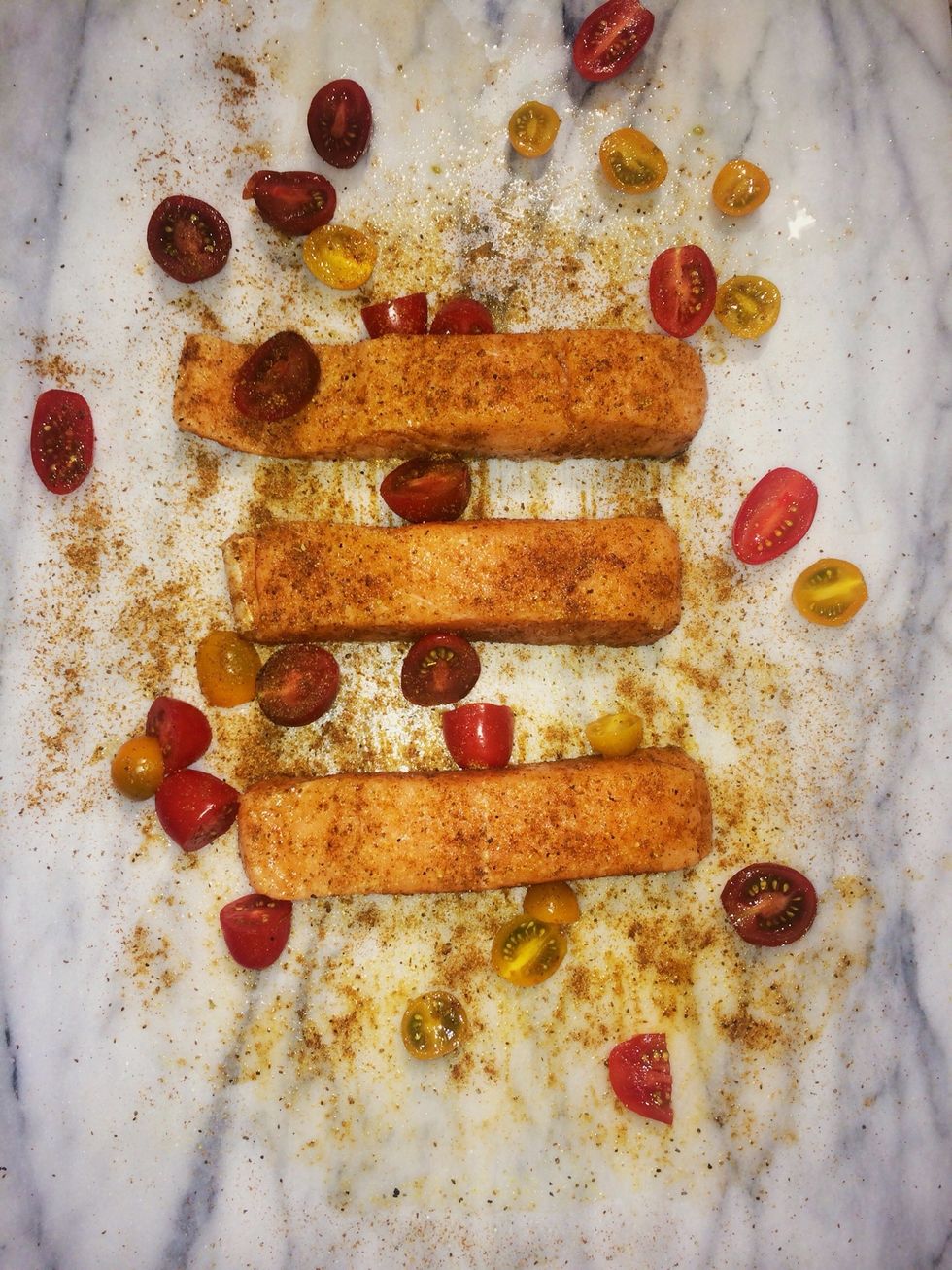 Cut tomatoes in half. Generously season tomatoes and salmon filets with Old Bay season. Allow them to rest.
While salmon is resting, bring a pot of water to boil, then add pasta and a drizzle of olive oil.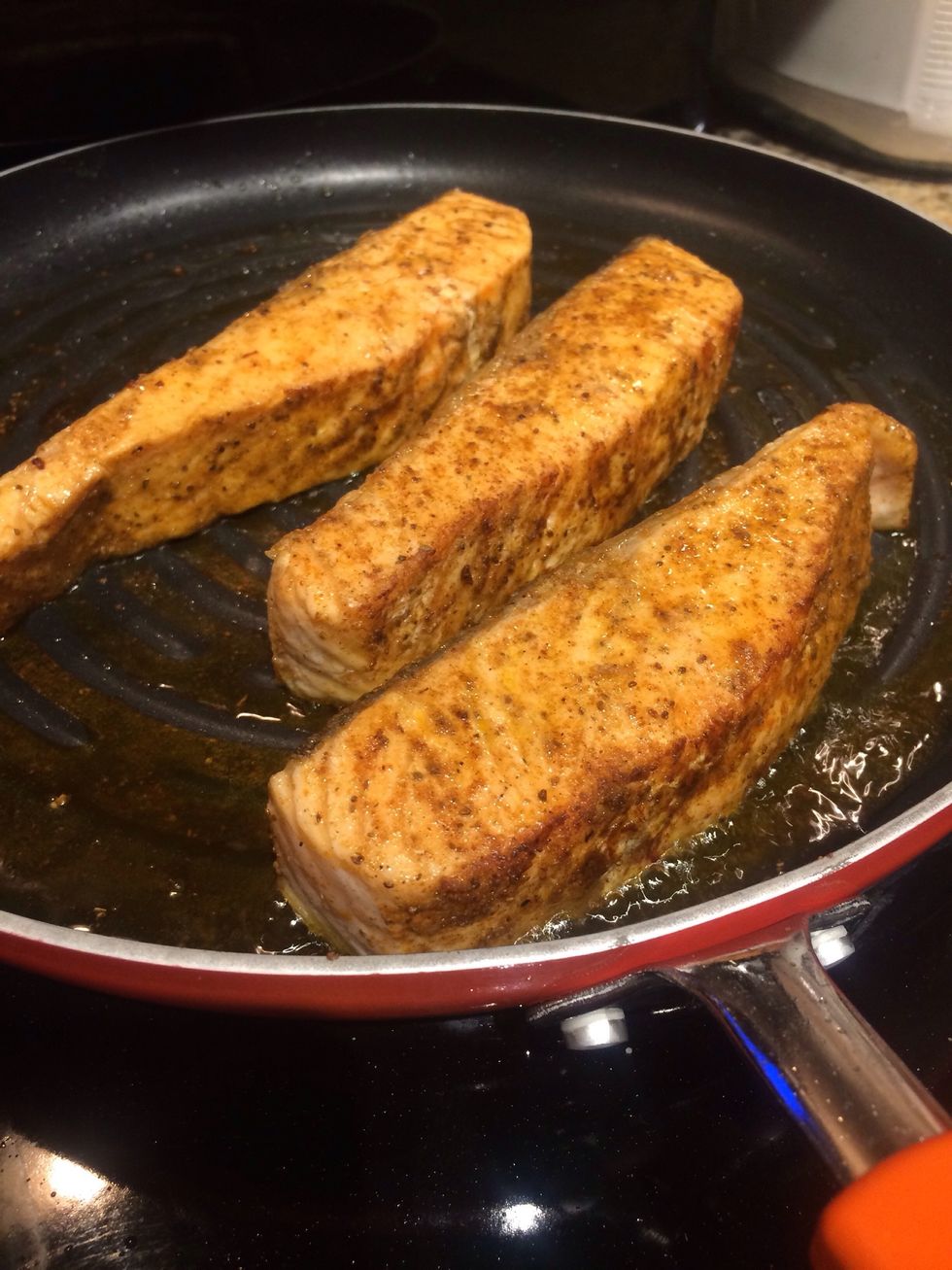 Add olive oil to grill pan and sear salmon on all sides, until slightly crispy.
Add tomatoes to grill pan, once salmon is almost finished searing.
Drain pasta, return it to pot, then coat with your favorite pesto sauce. (I used Classico' brand.)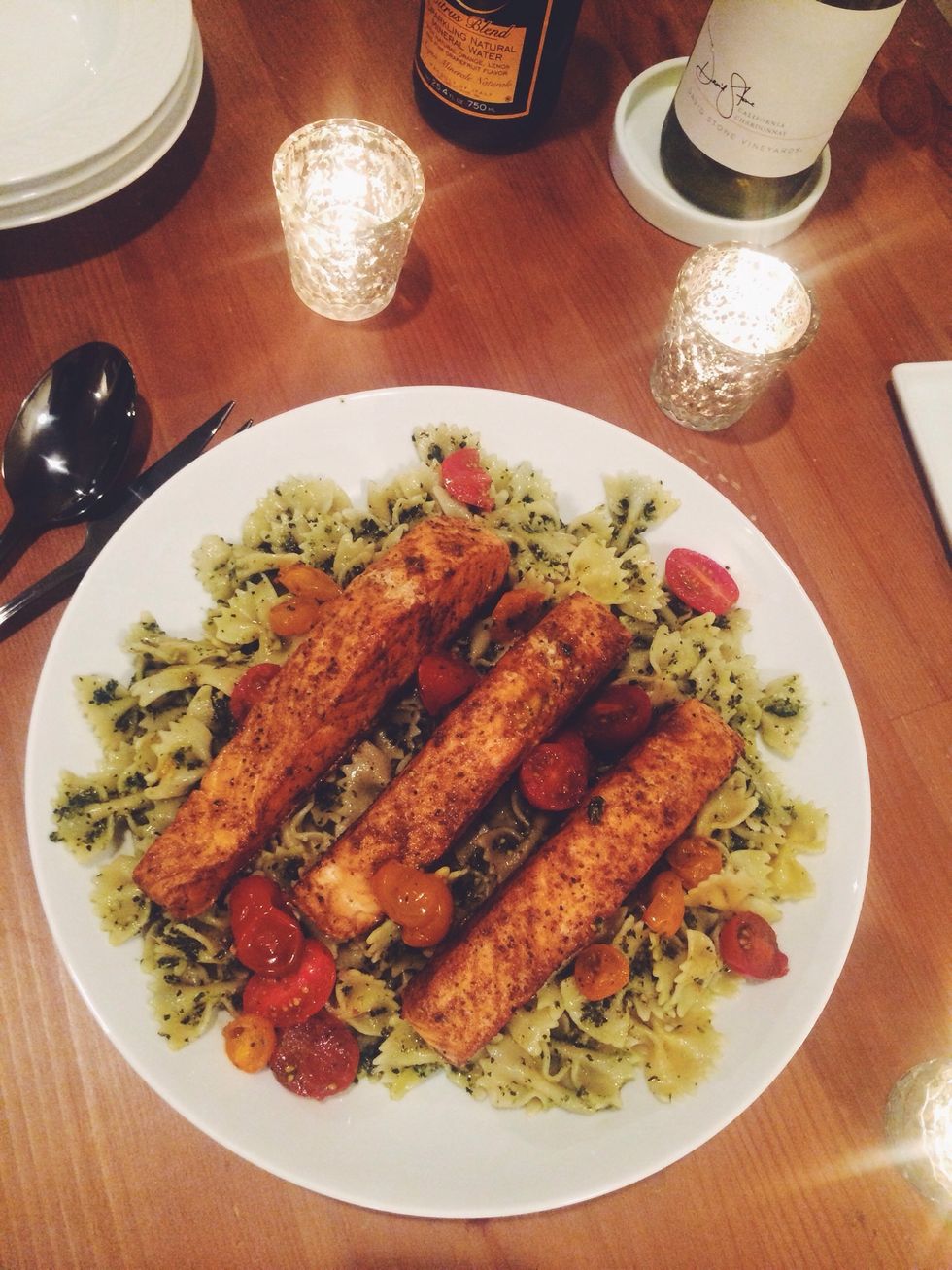 Plate the pasta, then set your salmon and tomatoes atop. Serve with lots of Parmesan cheese!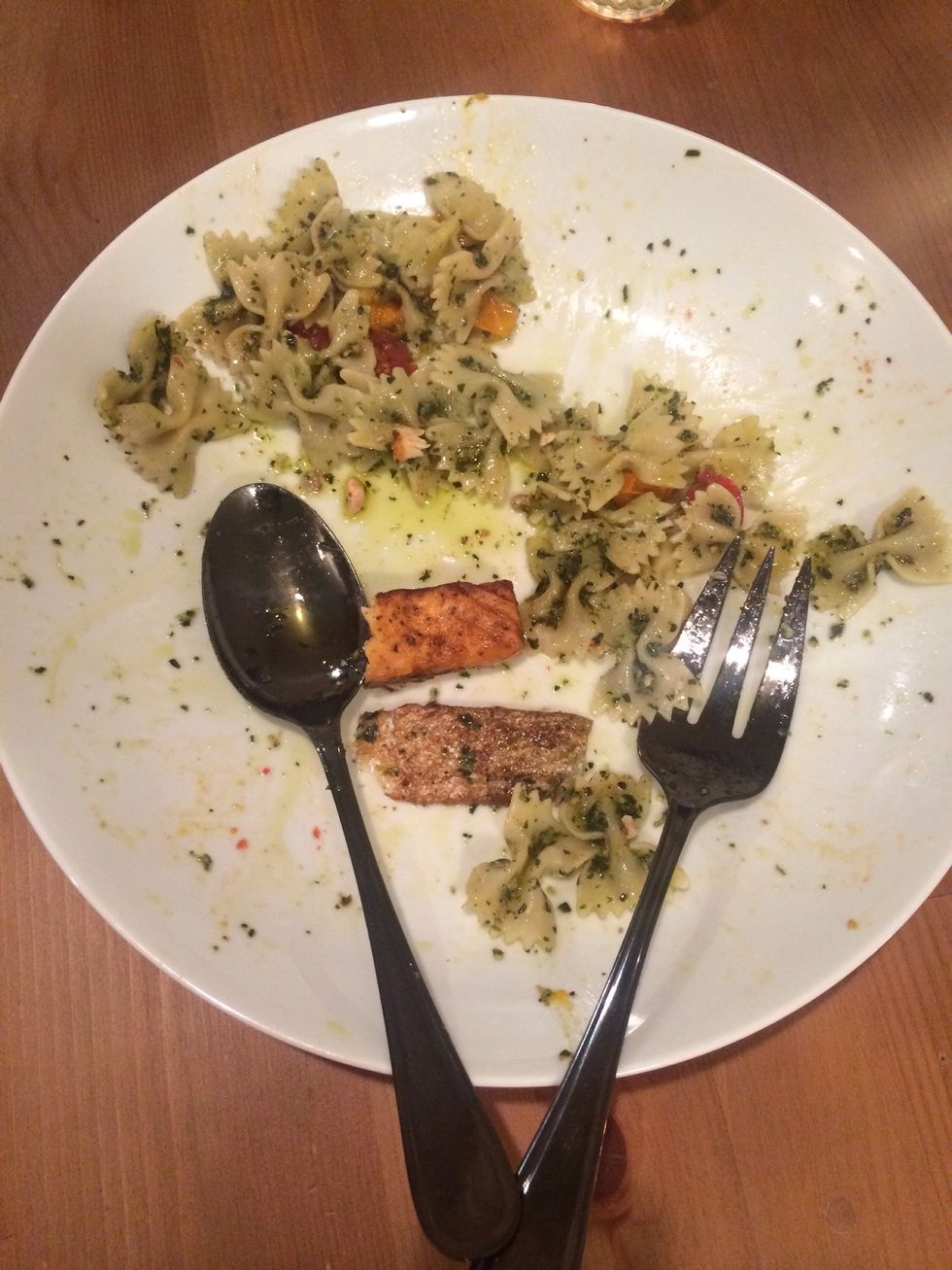 Gather friends enjoy! Bon appétit!
1.0c Medley of tomatoes -yellow, red, big, small :)
1.0lb Salmon (narrow cuts)
2.0c Bowtie pasta
1/2c Pesto sauce
1/2c Parmesan cheese
1.0Tbsp Old Bay season per piece of salmon
Olive oil