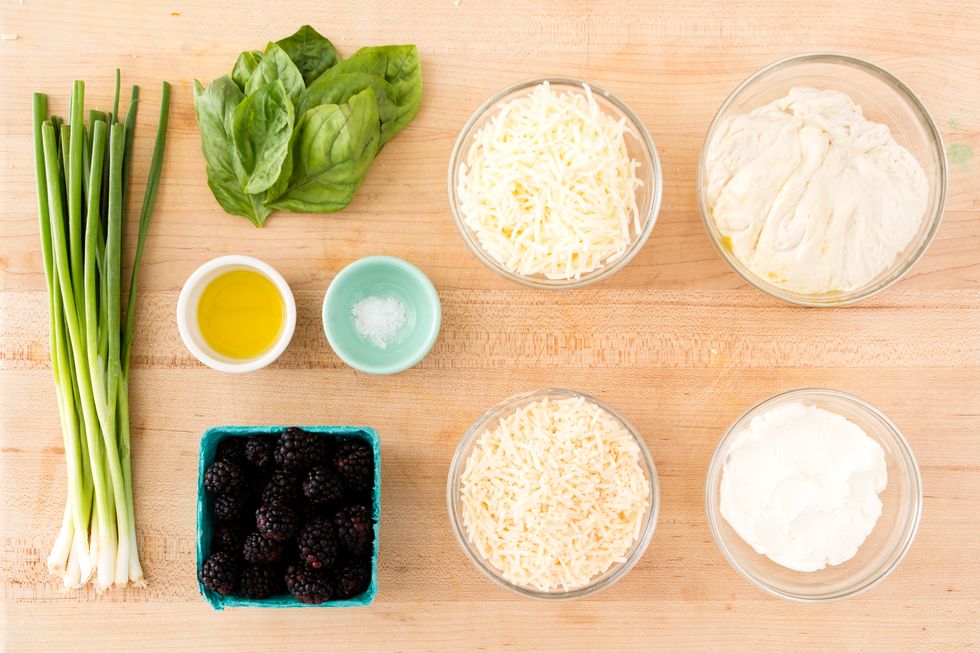 Get started by gathering your ingredients and preheating your oven to 450 degrees.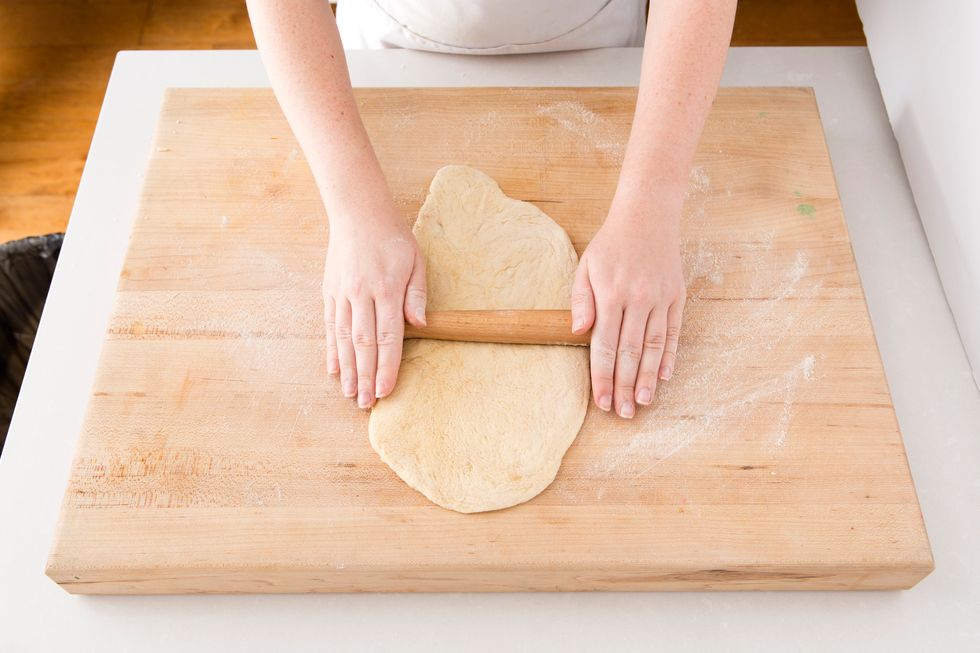 On a floured board, roll out your pizza dough to about 12 inches.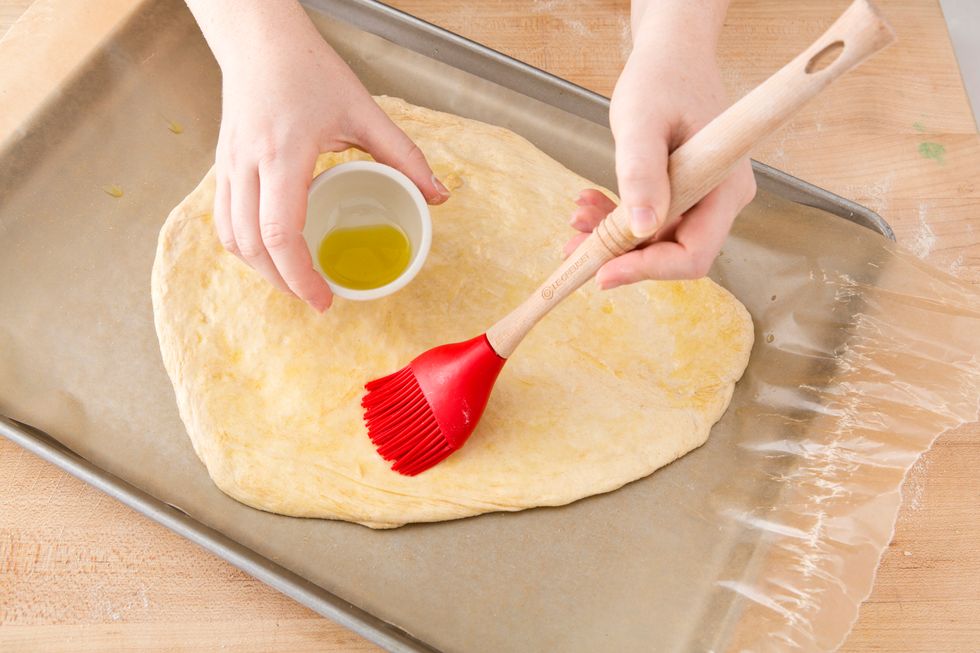 Drizzle olive oil on the dough. Pro Tip: use your fingers or a pastry brush to get it fully covered - especially the edges.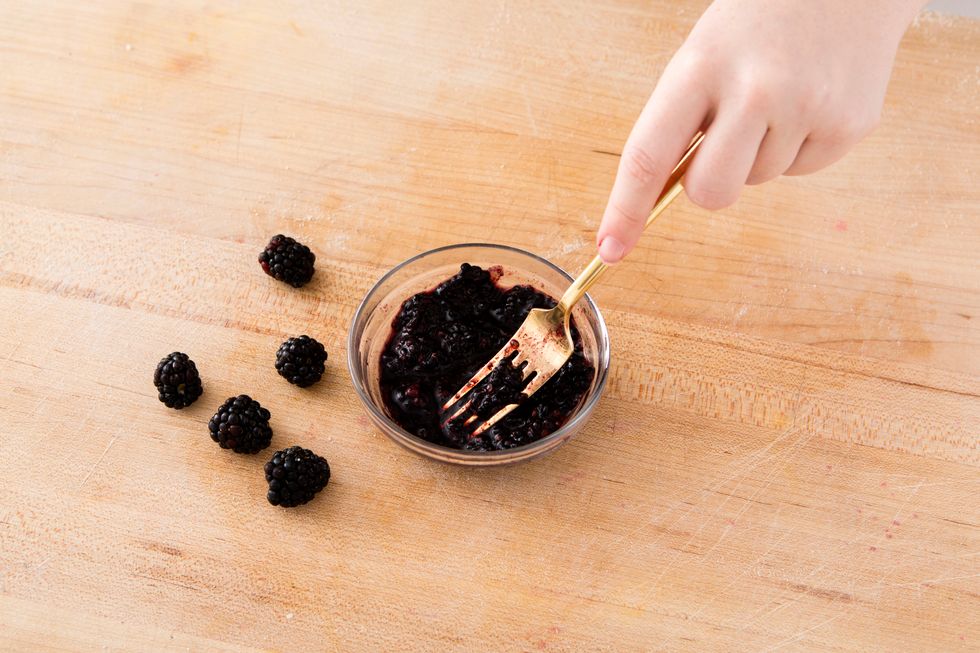 Use a fork to mash up 1/2 cup of blackberries.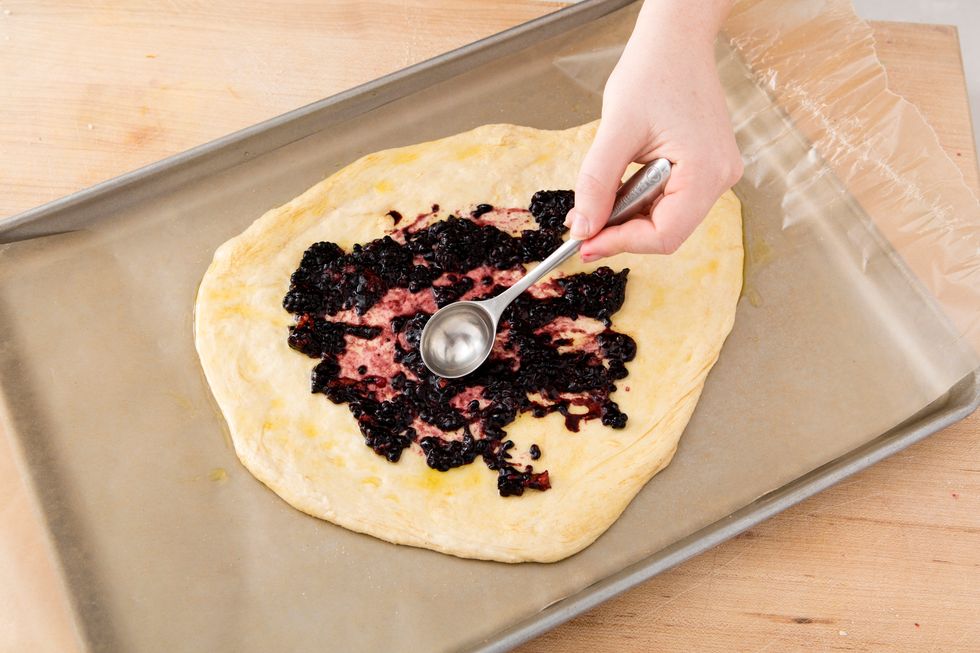 Ladle the pulp onto your pizza and spread it out like a pizza sauce.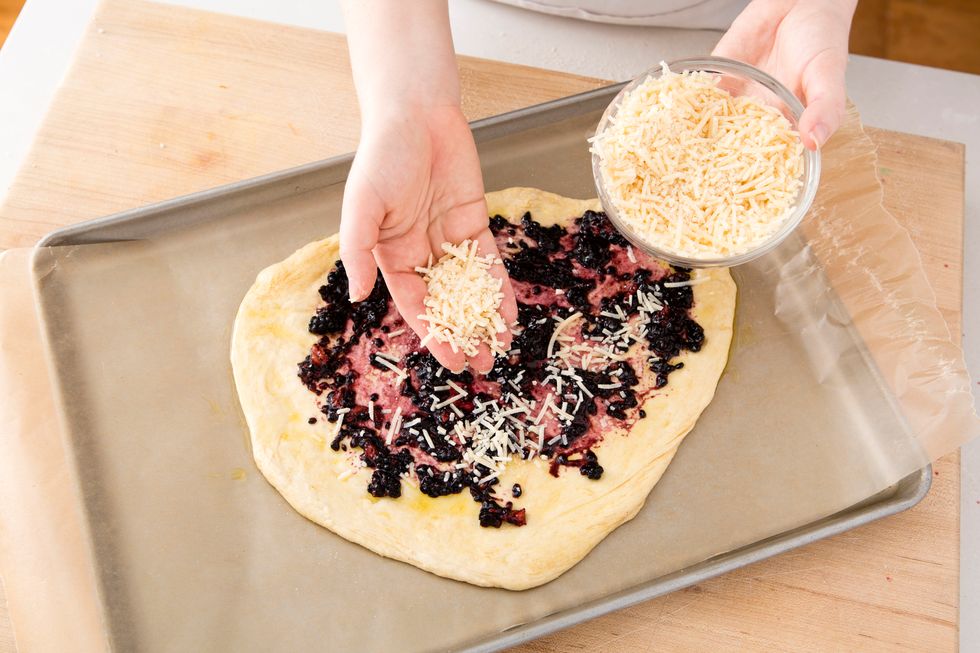 Add your cheese on top of the sauce.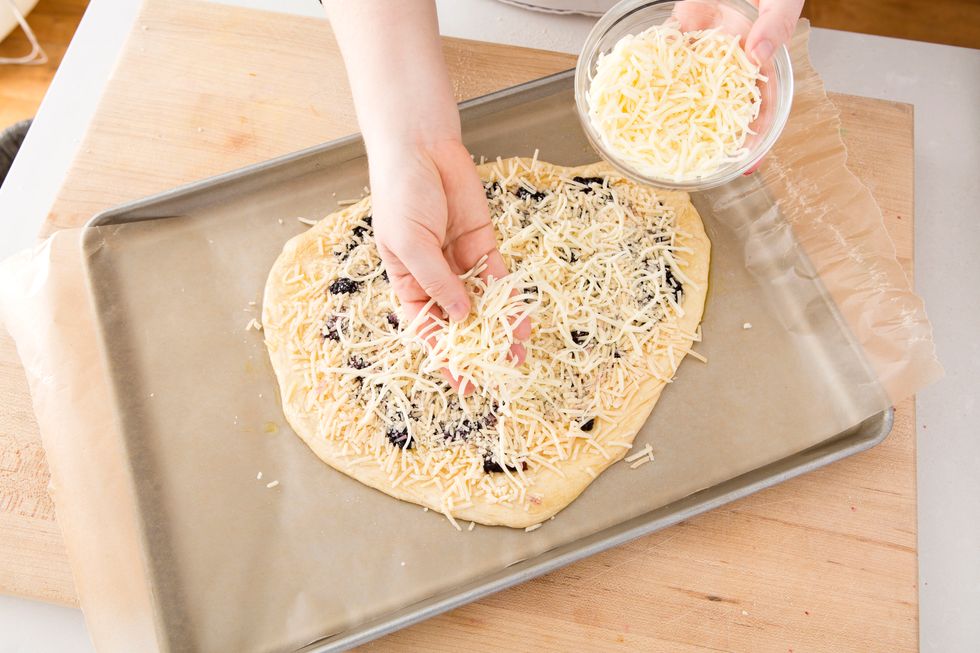 Spread that cheese all over - including the edges!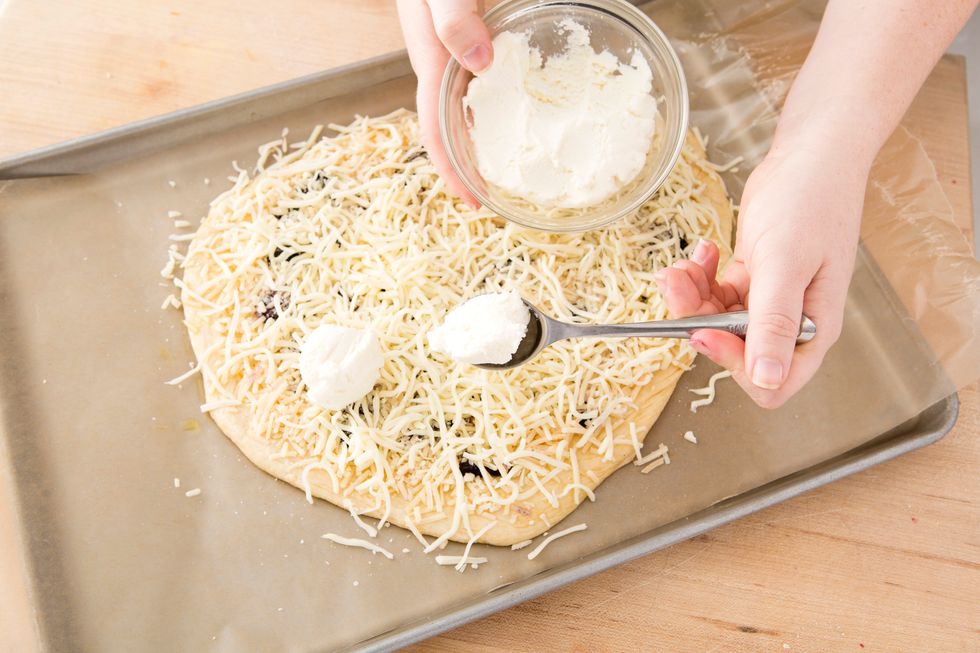 Dollop the ricotta over the pizza.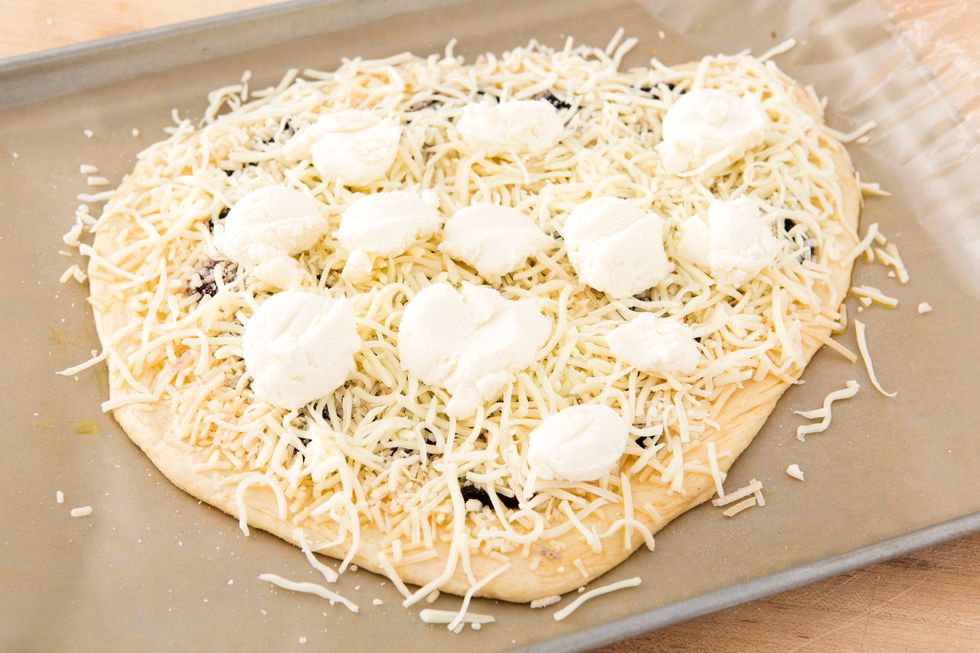 It doesn't need to look perfect, just delicious.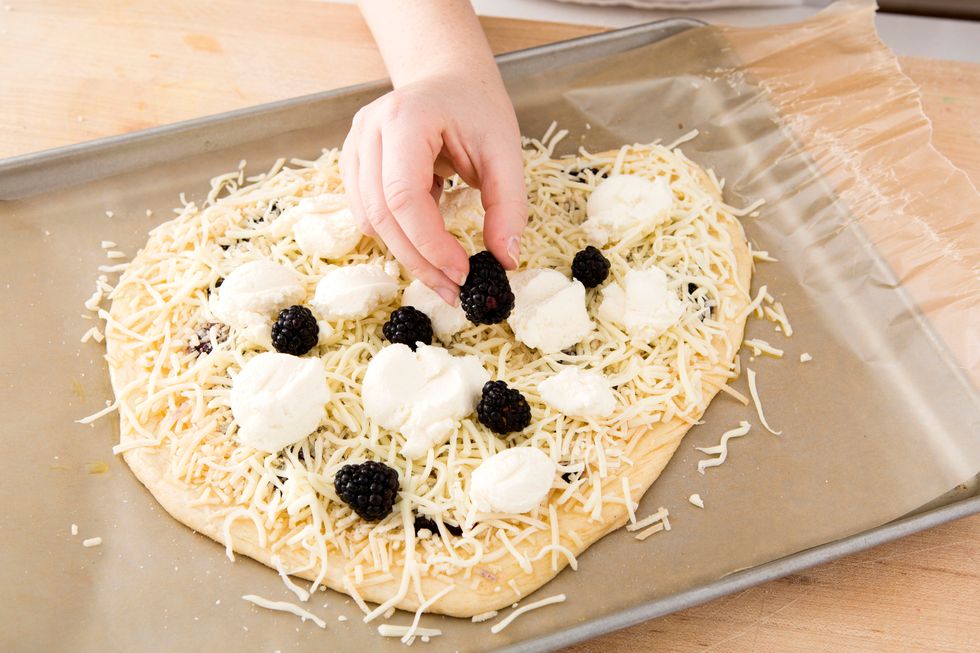 Add the whole blackberries.
Chop up the green onions.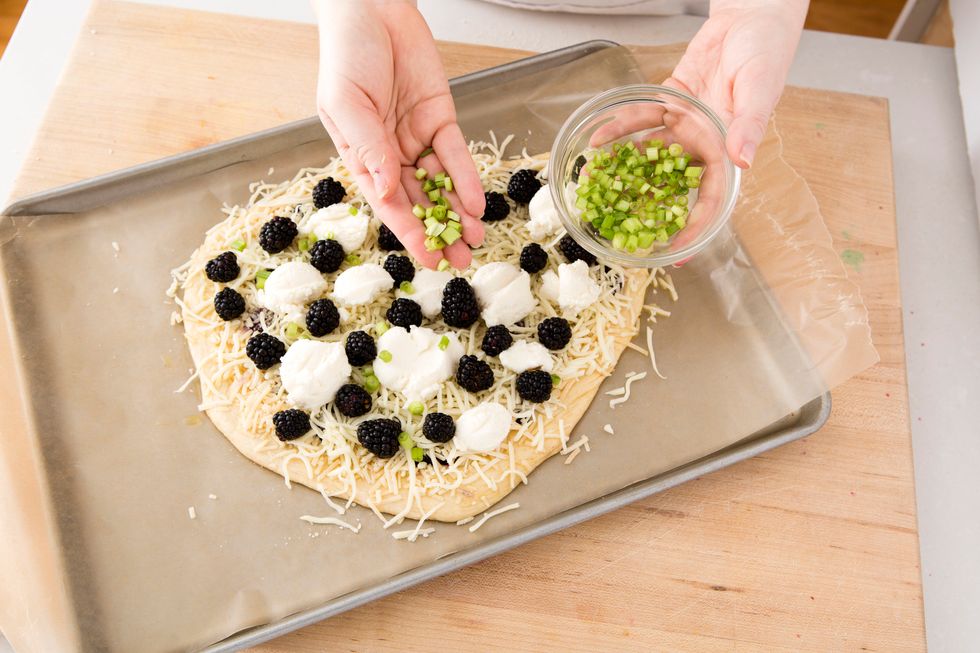 Add them to your pizza toppings.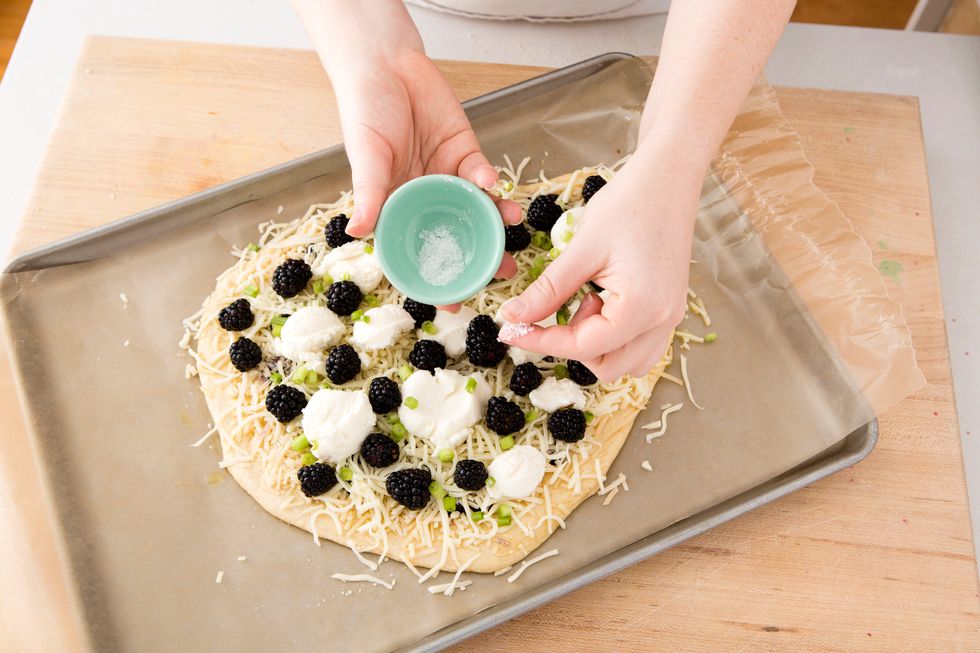 Sprinkle with salt.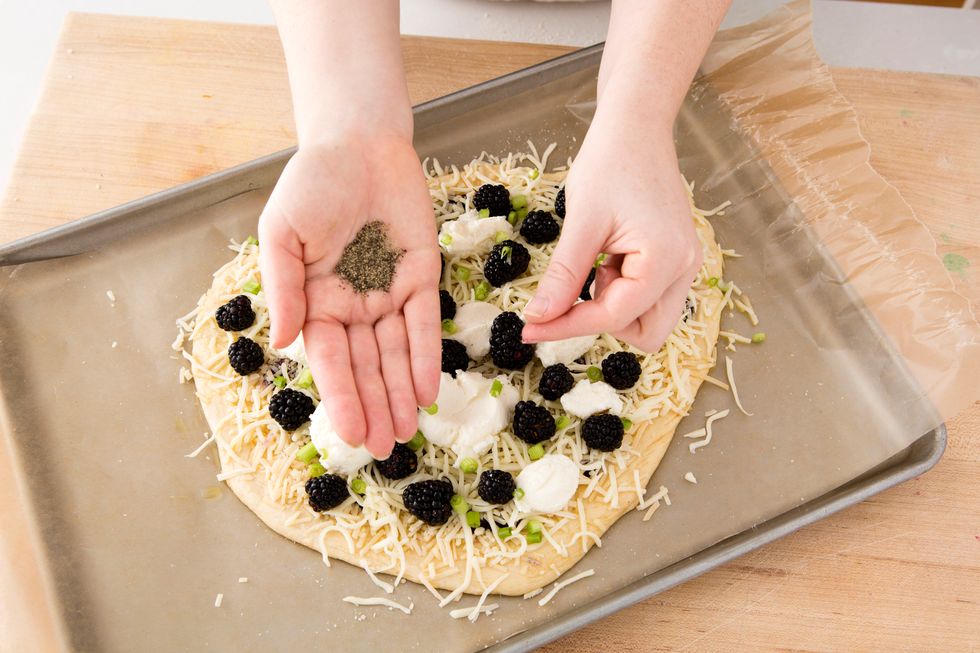 Add some pepper to taste and then transfer it to the oven.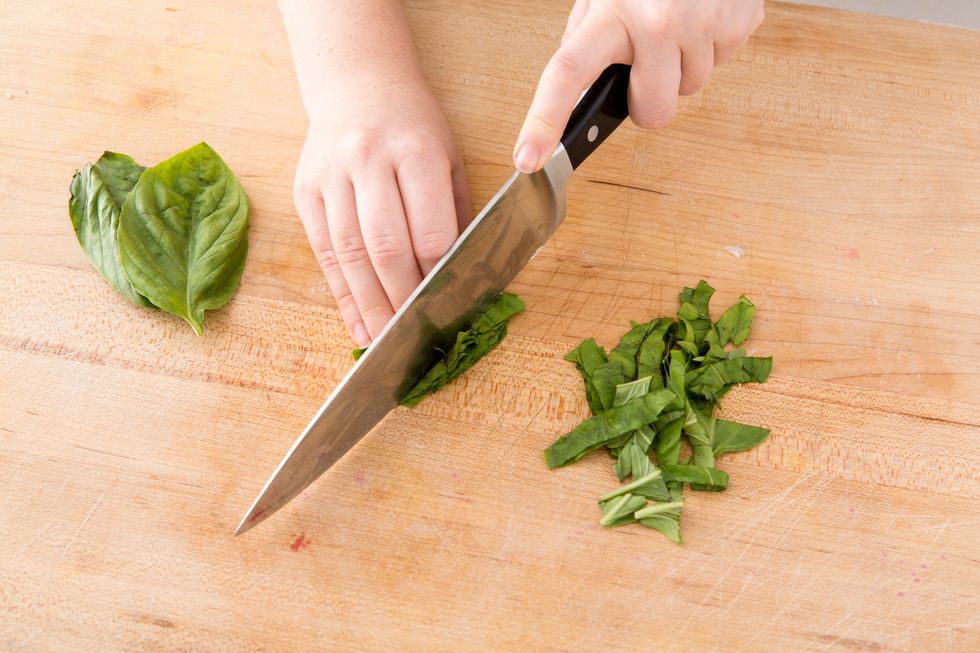 Bake for 8-10 minutes, or until the top has started to brown. While it's baking, chop up some basil as your final topping.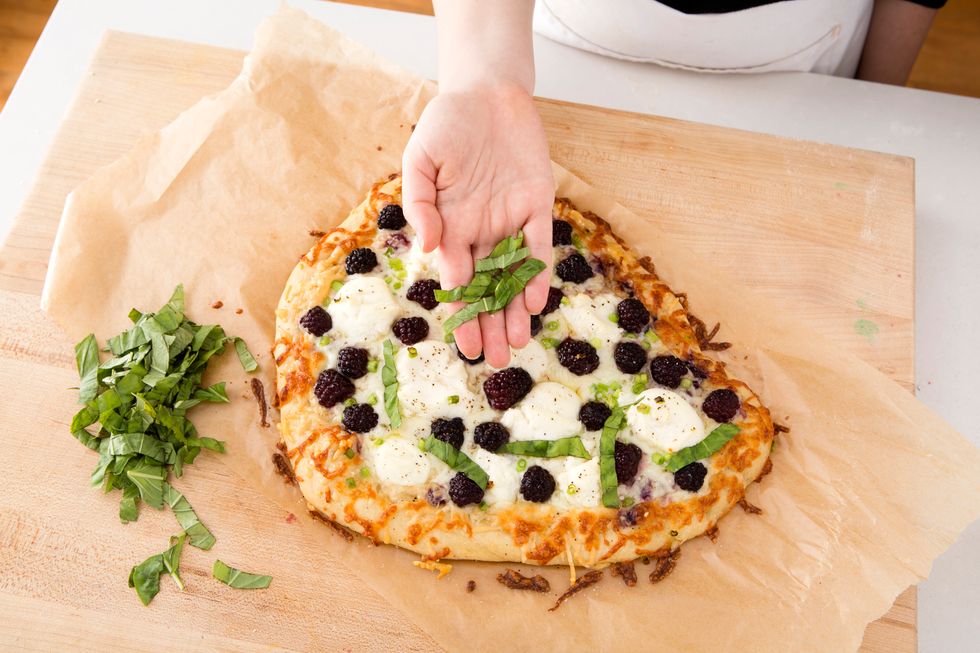 Remove from the oven and immediately add your basil.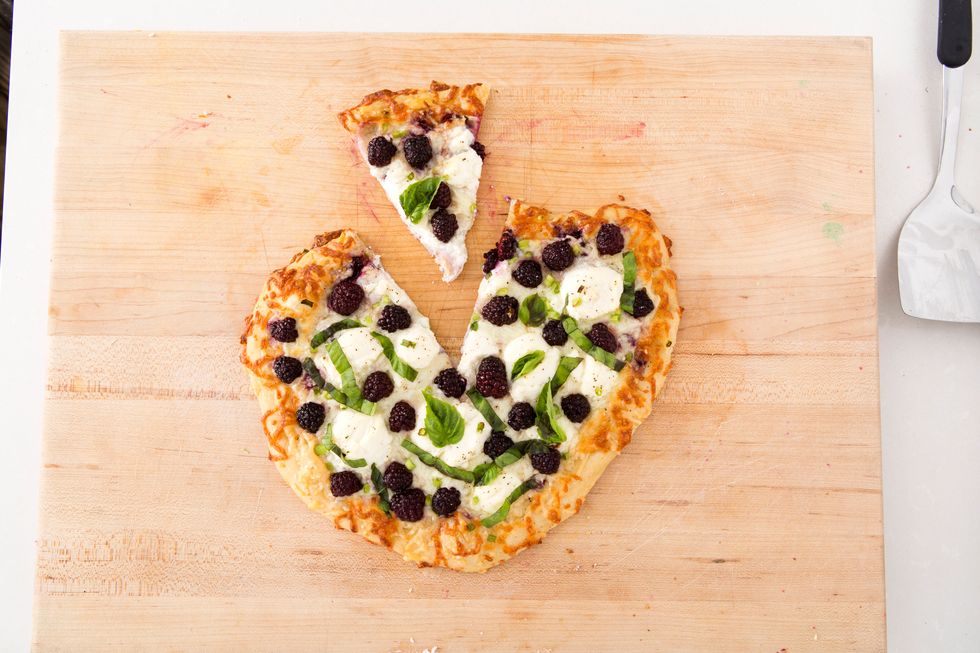 Enjoy!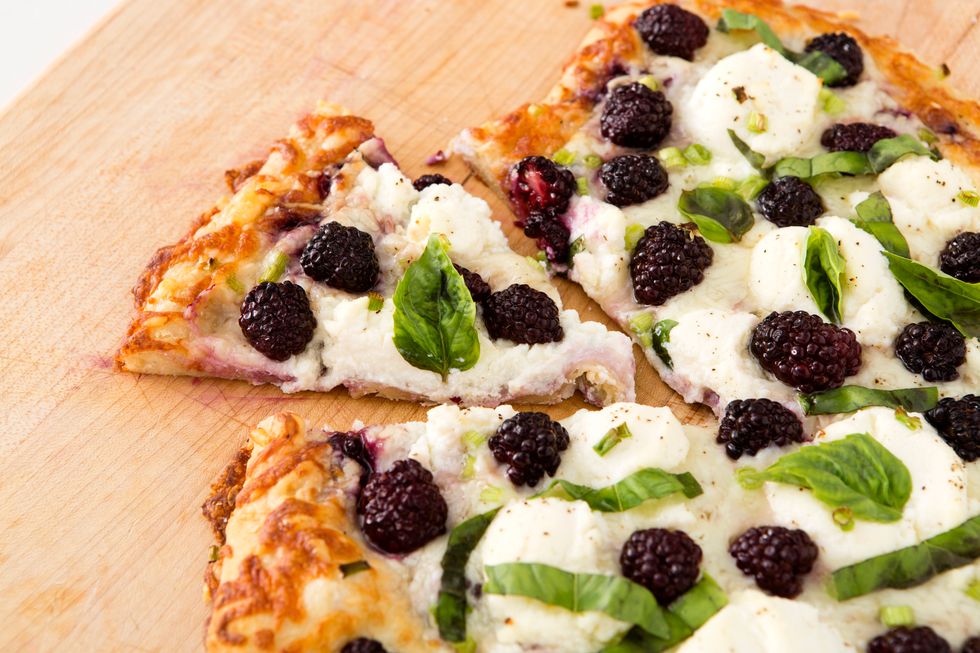 This recipe was inspired by: http://thefoodcharlatan.com/2015/07/07/blackberry-ricotta-pizza-with-basil/
1.0 Pizza Dough Recipe (Made for a 12-inch Pizza)
1.0Tbsp Olive Oil
1/2c Fresh Blackberries, Smashed
1.0c Parmesan, Shredded
1.0c Swiss Cheese or Mozzarella, Shredded
3/4c Ricotta
1/2c Blackberries, Whole
1/4c Green Onions, Chopped
1/2tsp Salt
Ground Pepper to Taste
2.0Tbsp Fresh Basil, Chopped
B+C
We are the team behind Snapguide. Feel free to message us if you have any questions or see something that could be improved!