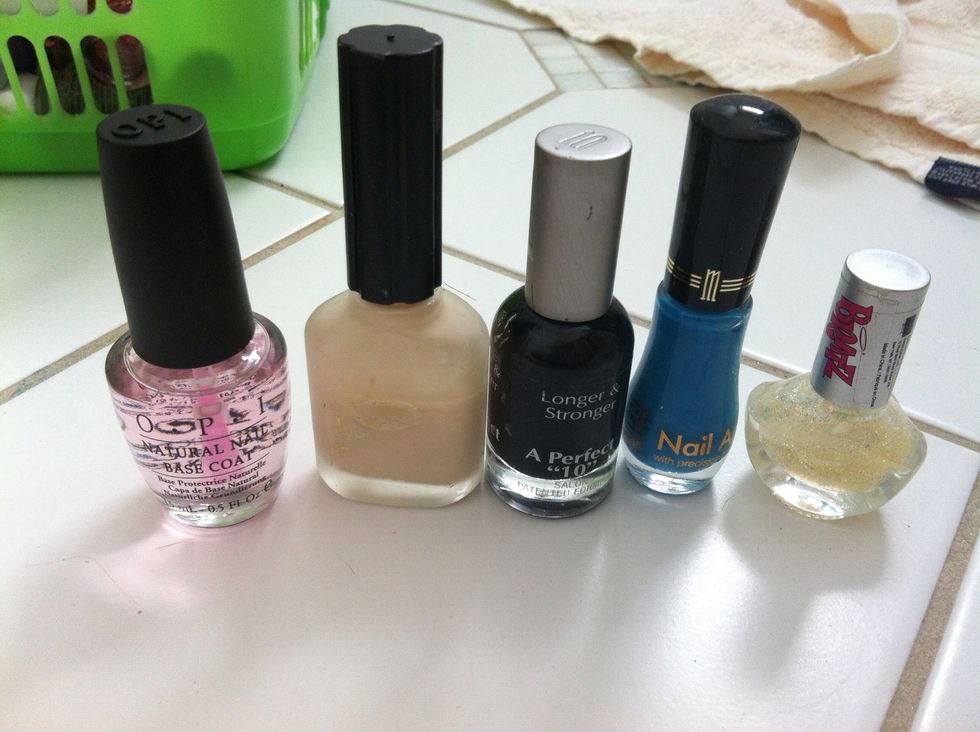 First gather your supplies!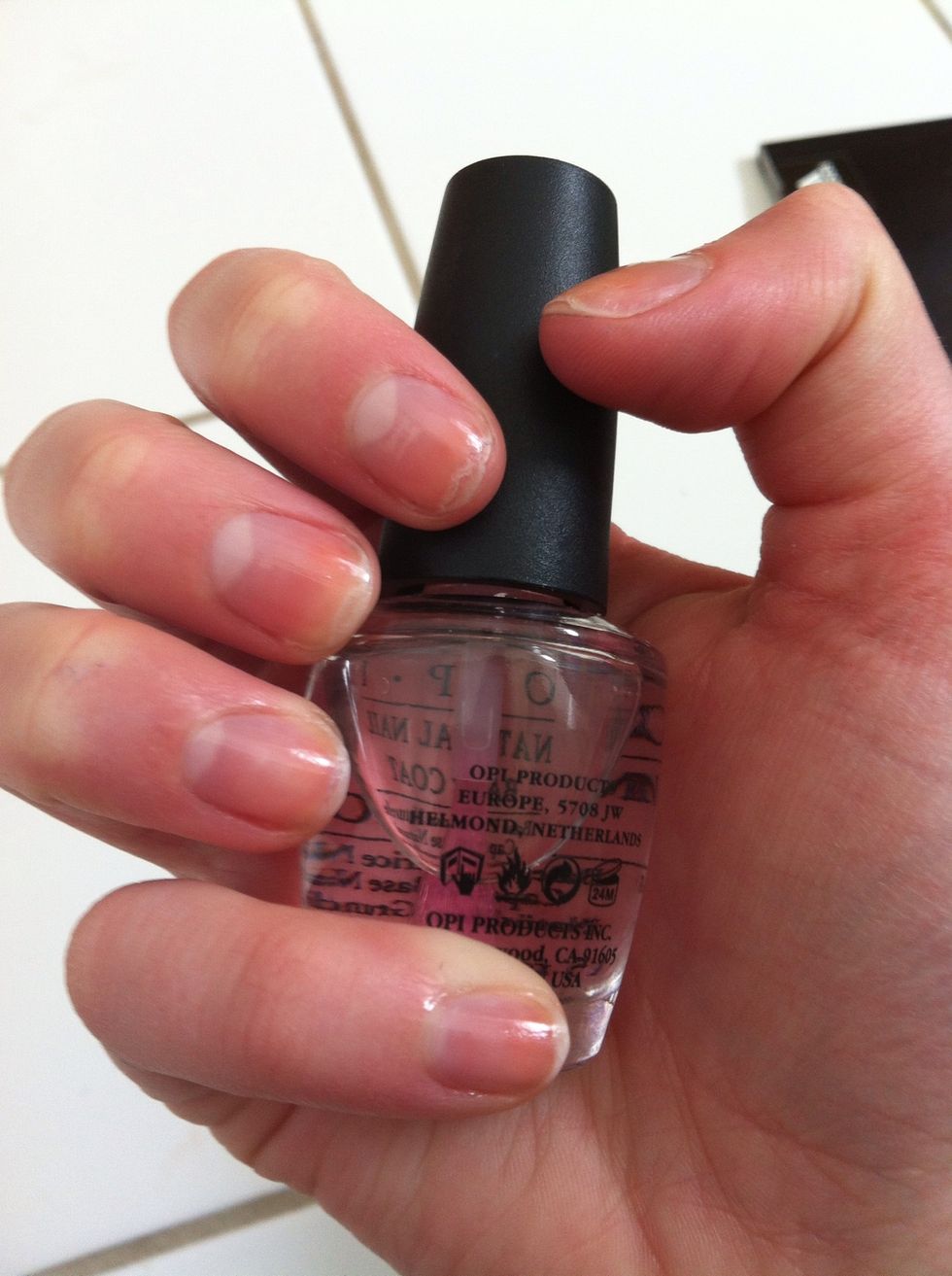 Start off with clean nails( you can put on a base coat if you would like)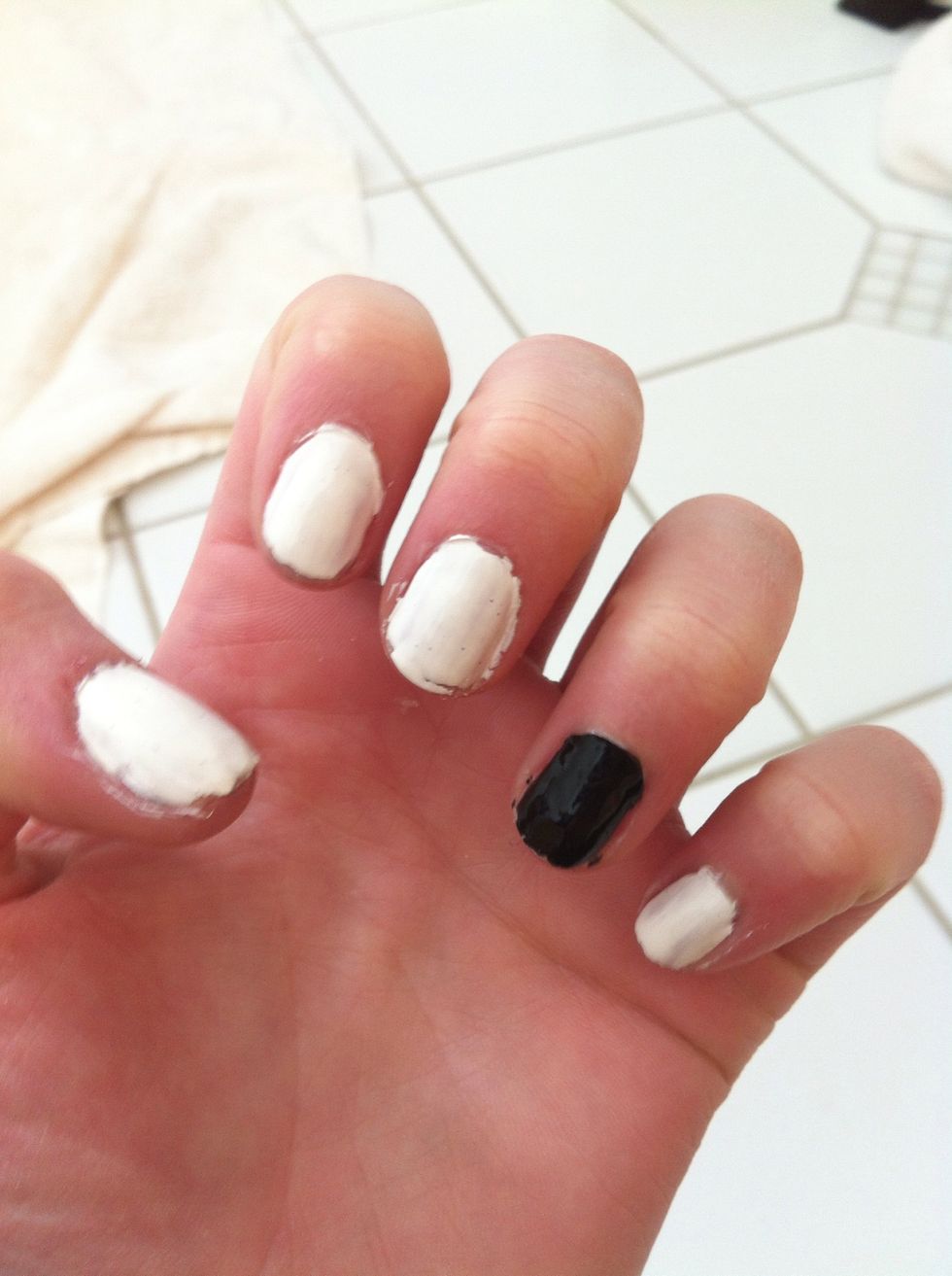 Paint all your nails white except for your ring finger, paint your ring finger black!!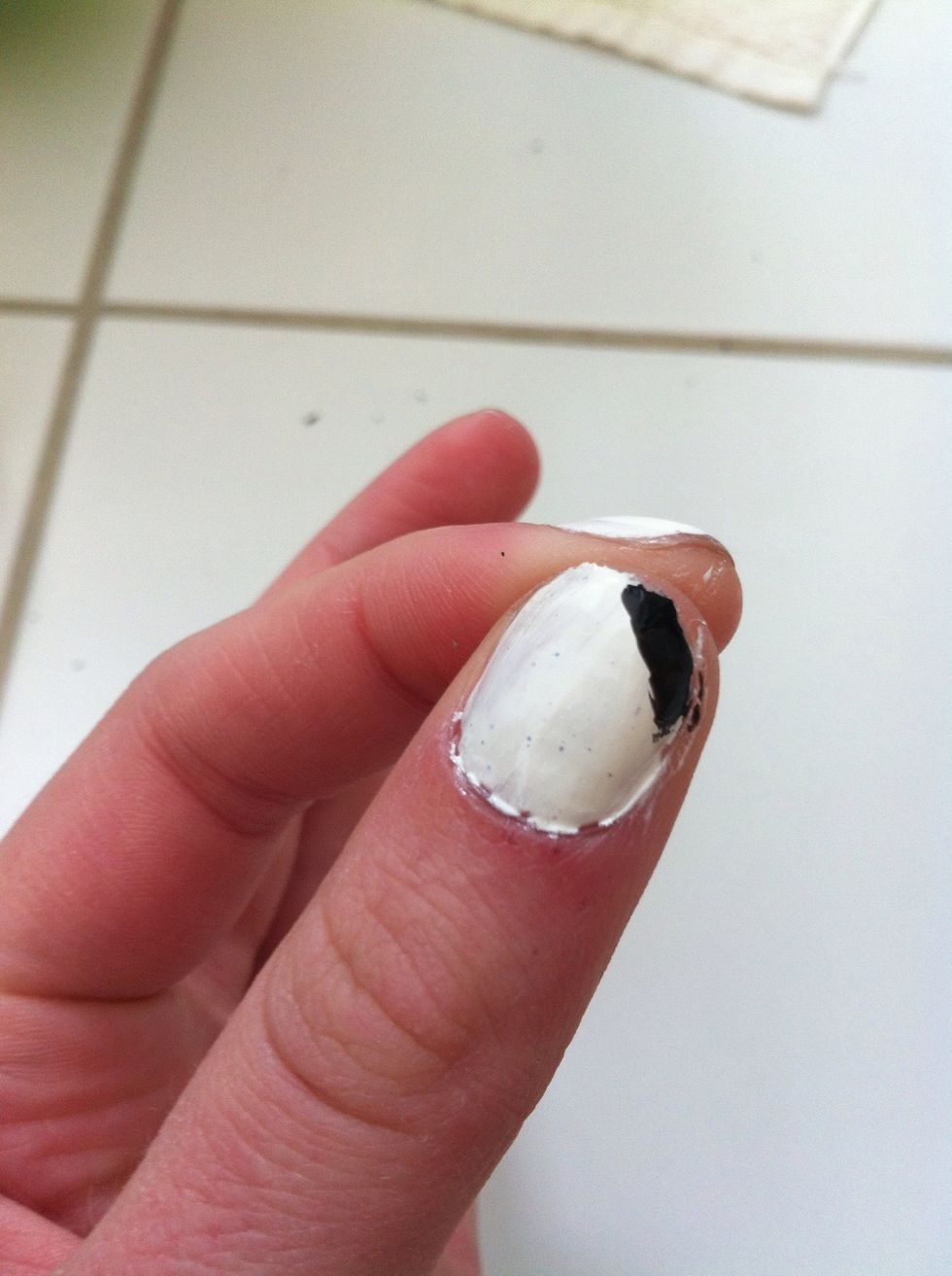 Then do a stripe of black going towards the top of the nail!!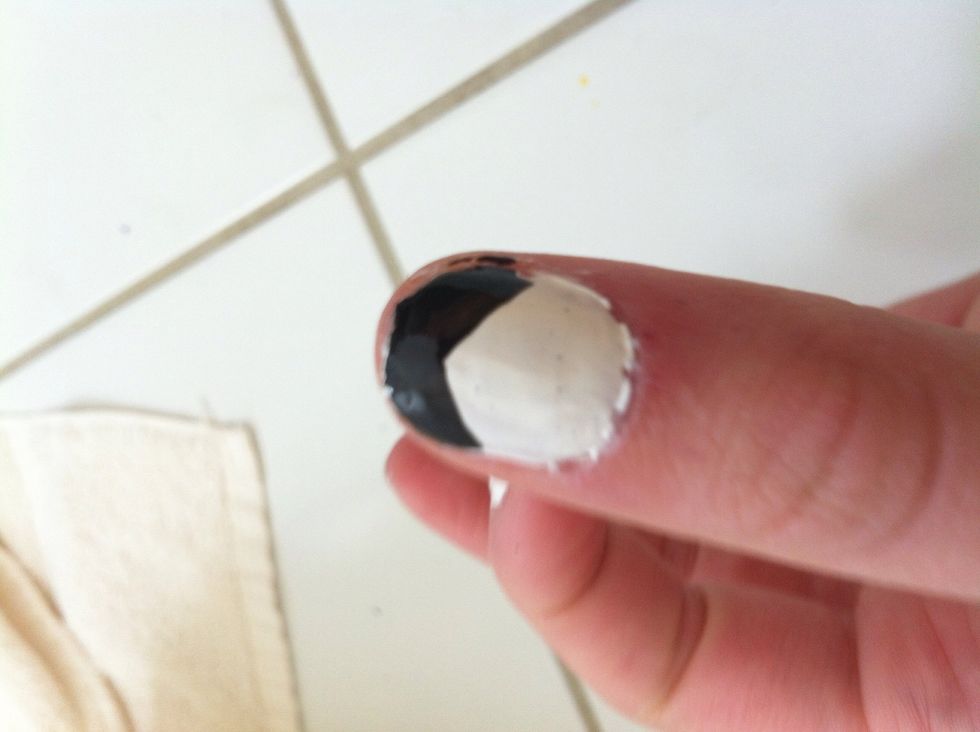 Then do the other side the same way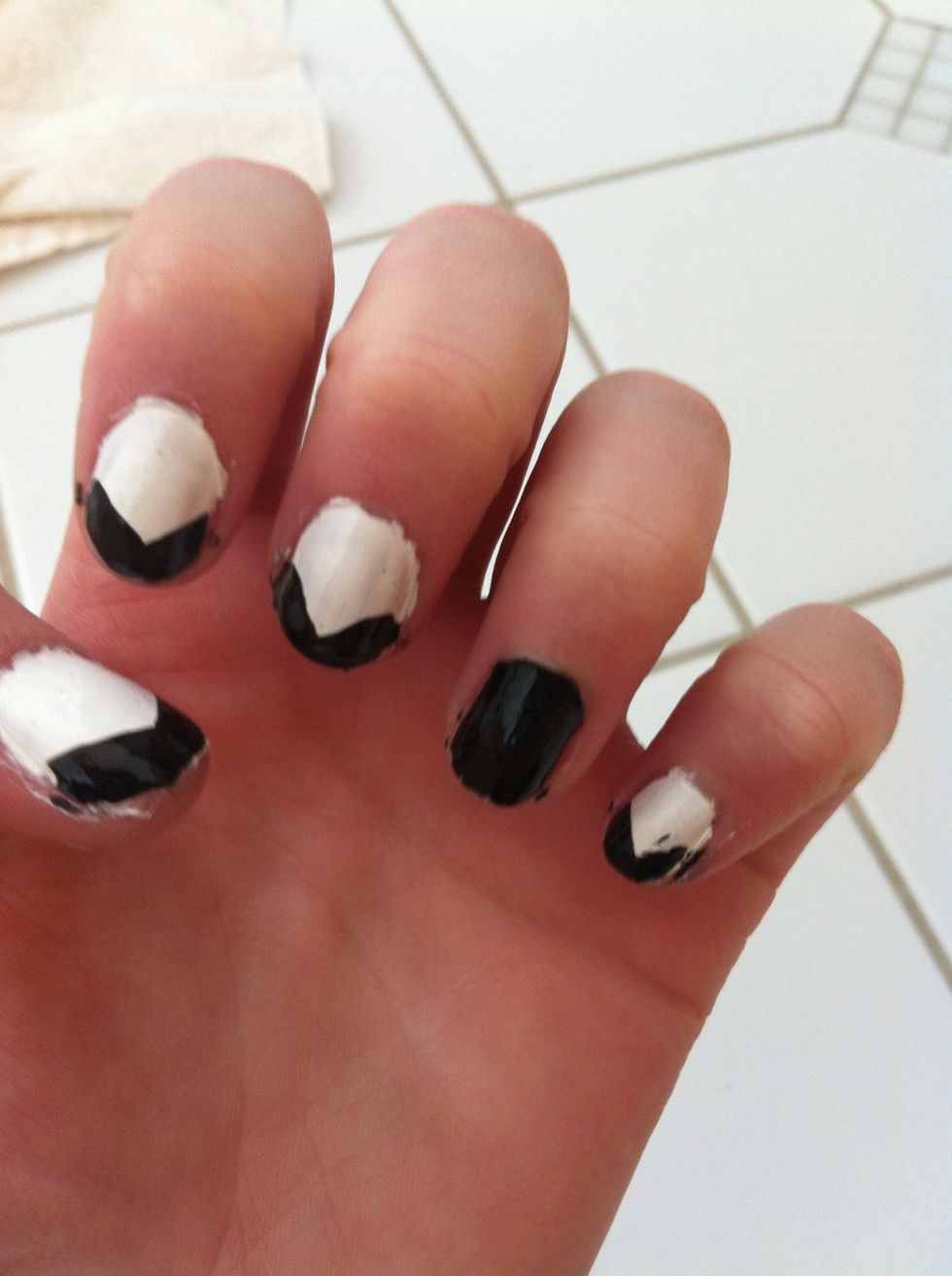 Do the same thing for all the white nails!!(: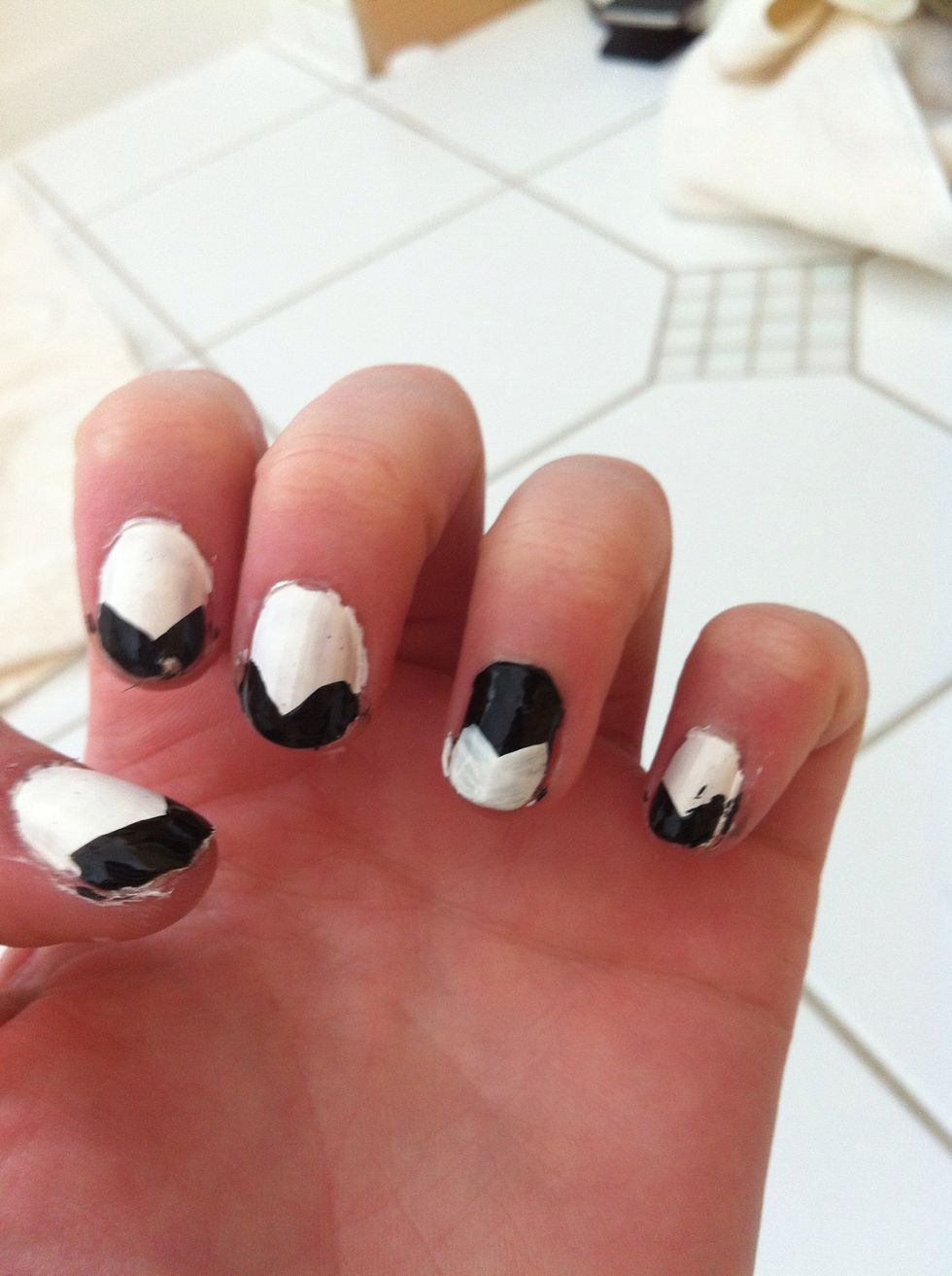 Then put a white tip instead of black tip on your ring finger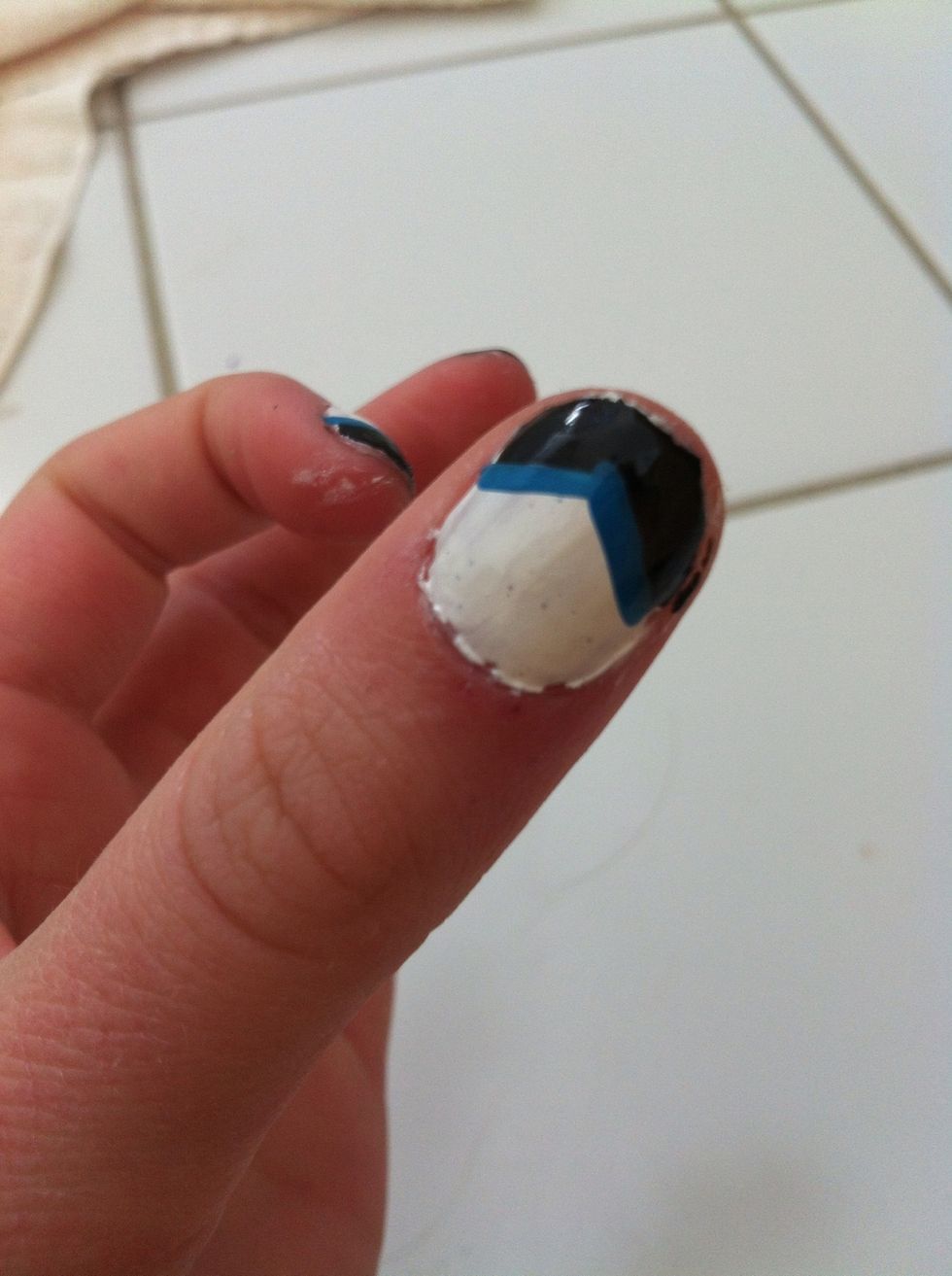 Then outline all the nails' tips with bright or light blue(: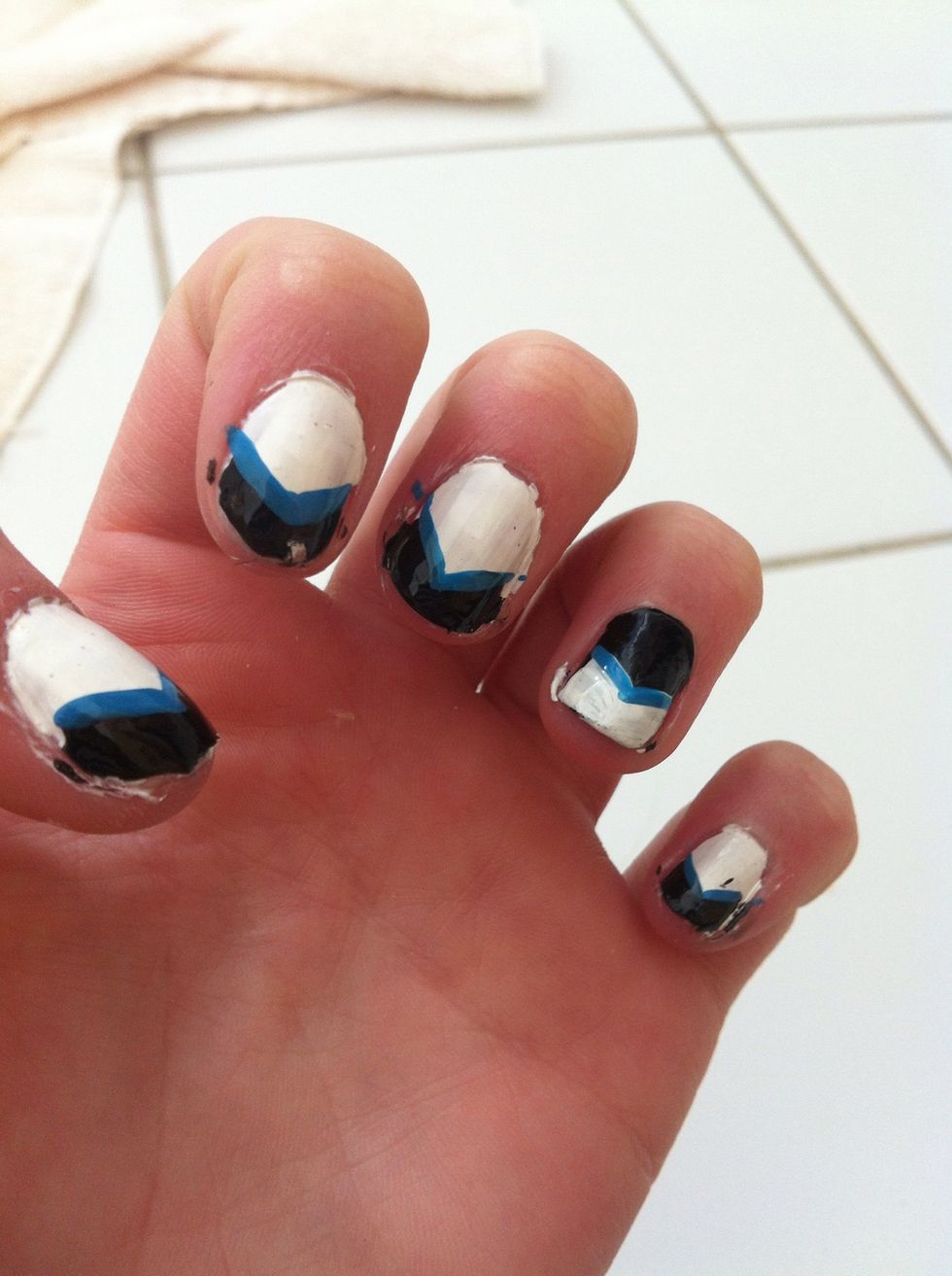 It should turn out like this!!(:
Then you can put on a clear top coat or a layer of clear sparkles!!(:
Thanks for watching!!(: hope u like it!!
White Nail Polish
Black Nail Polish
Light Blue Nail Polish
Sparklie Nail Polish
Top Coat Nail Polish