Preheat your oven to 450 degrees F.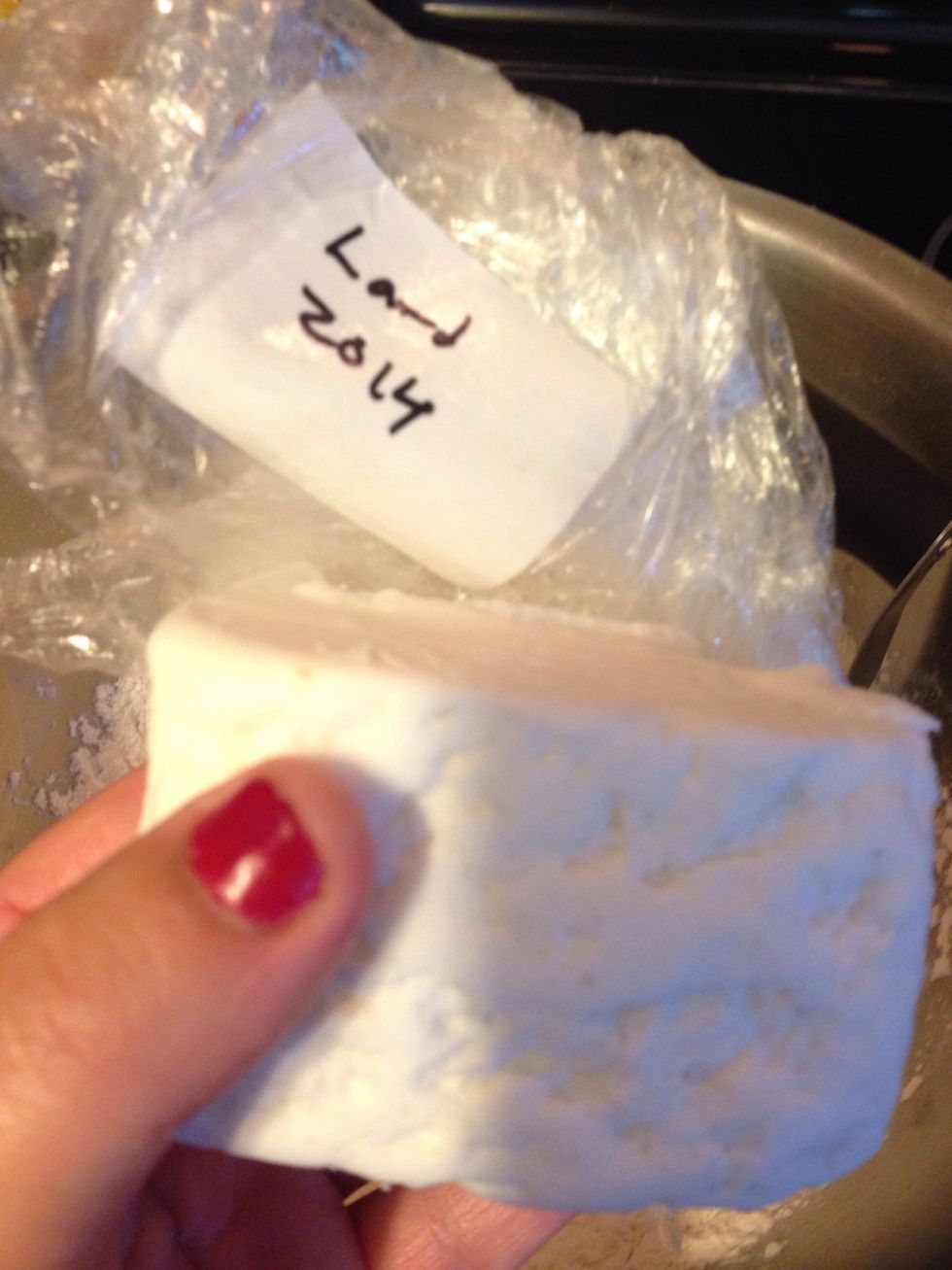 Next, use a little bit of the lard you reserved from making the crusts to grease a pie shell and place your uncooked bottom crust in the shell.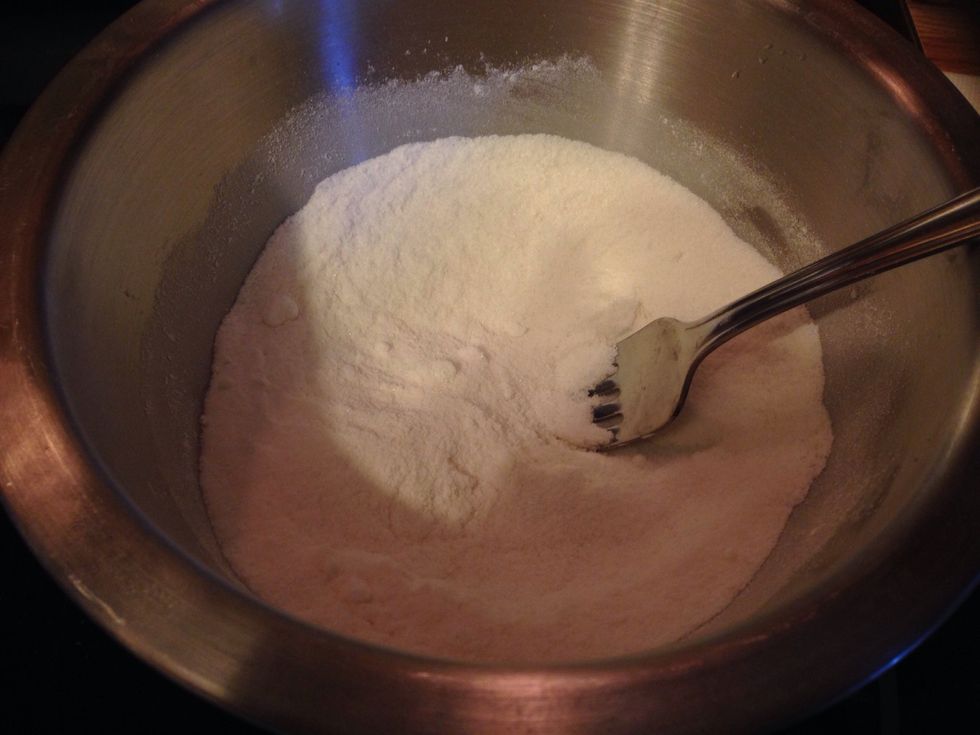 In a small bowl, combine the sugar, flour, and salt. I like to use a fork like a make shift sifter to get those ingredients all mixed together.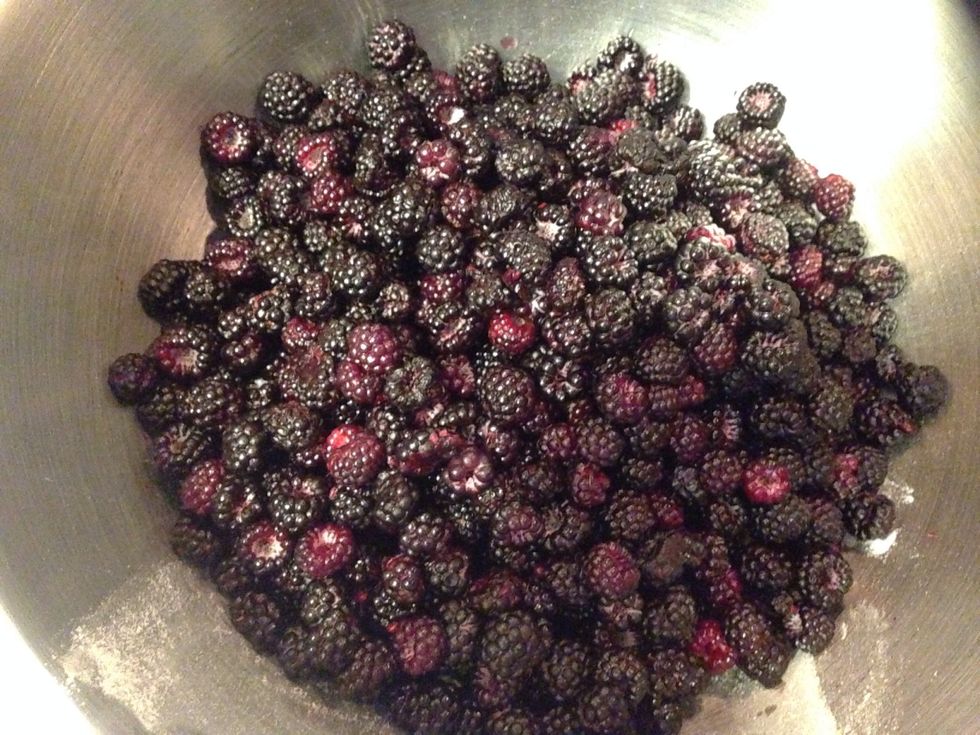 In a large bowl, gently toss the black raspberries with the lemon juice.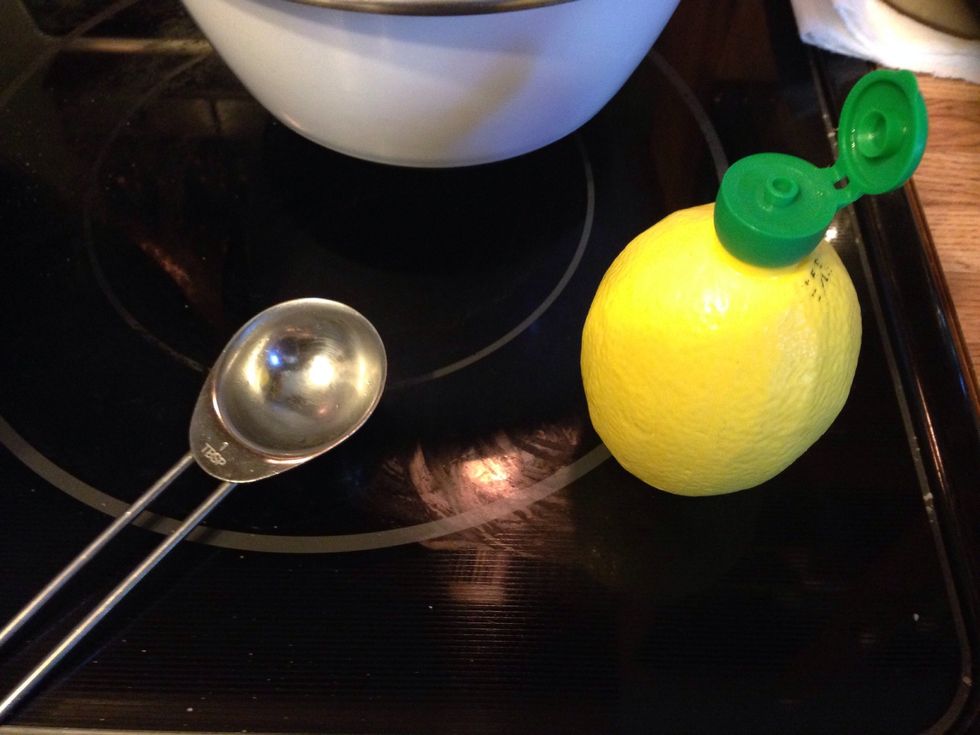 The original recipe calls for orange juice but I didn't have any and we like our berry pies less sweet and more tart at my house. Obviously I went out to my lemon tree so I could have fresh squeezed.
Next you'll slowly add the sugar/flour/salt mix to the berries. Be gentle so you don't break the berries up to much.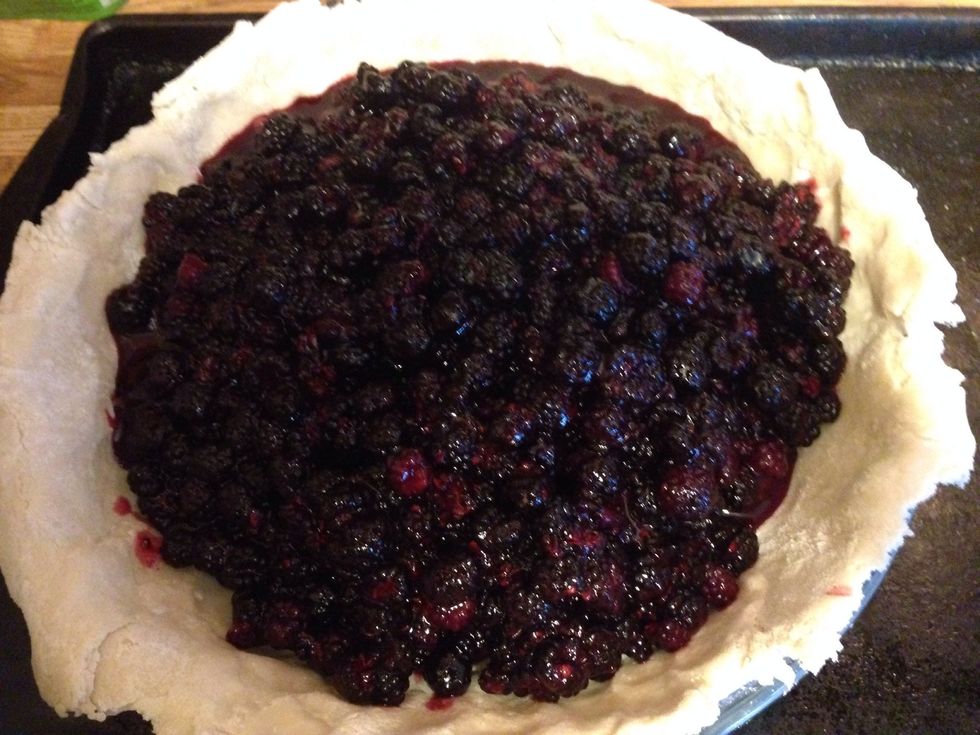 Place your pie filling in the unbanked pie shell, heaping it in the center.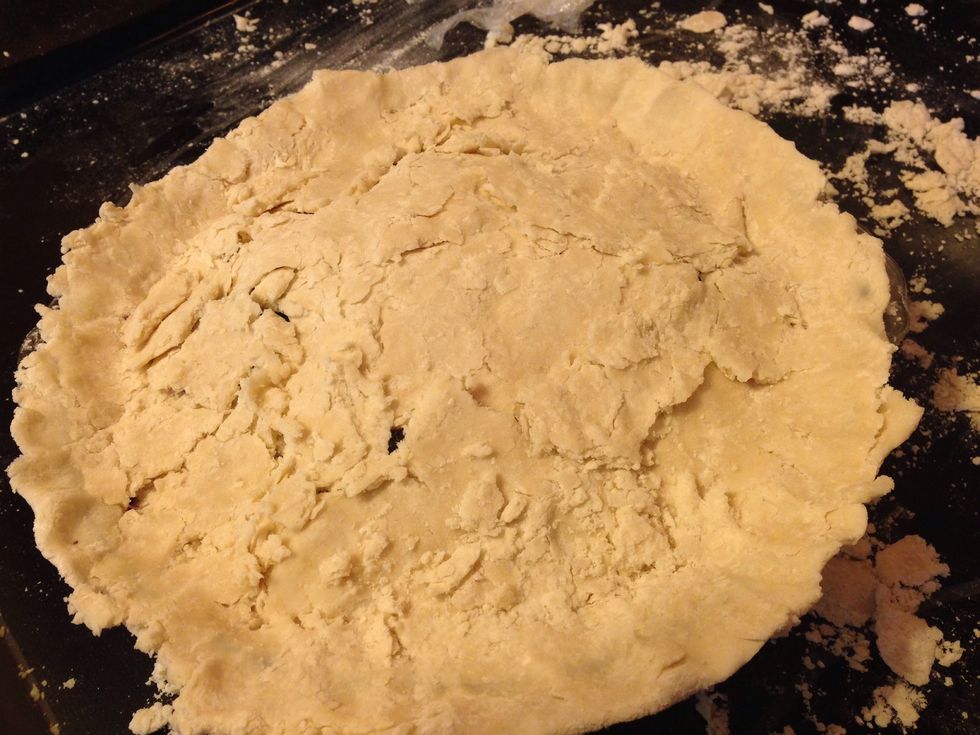 Add your top crust, cut off the access with a knife and use a fork or your fingers to crimp the edges together and seal your crusts together.
Don't forget to poke some holes in your crust to let some heat and juices escape. Speaking of juices, only amateurs bake a pie without putting the shell in a baking sheet to catch any bubbling over.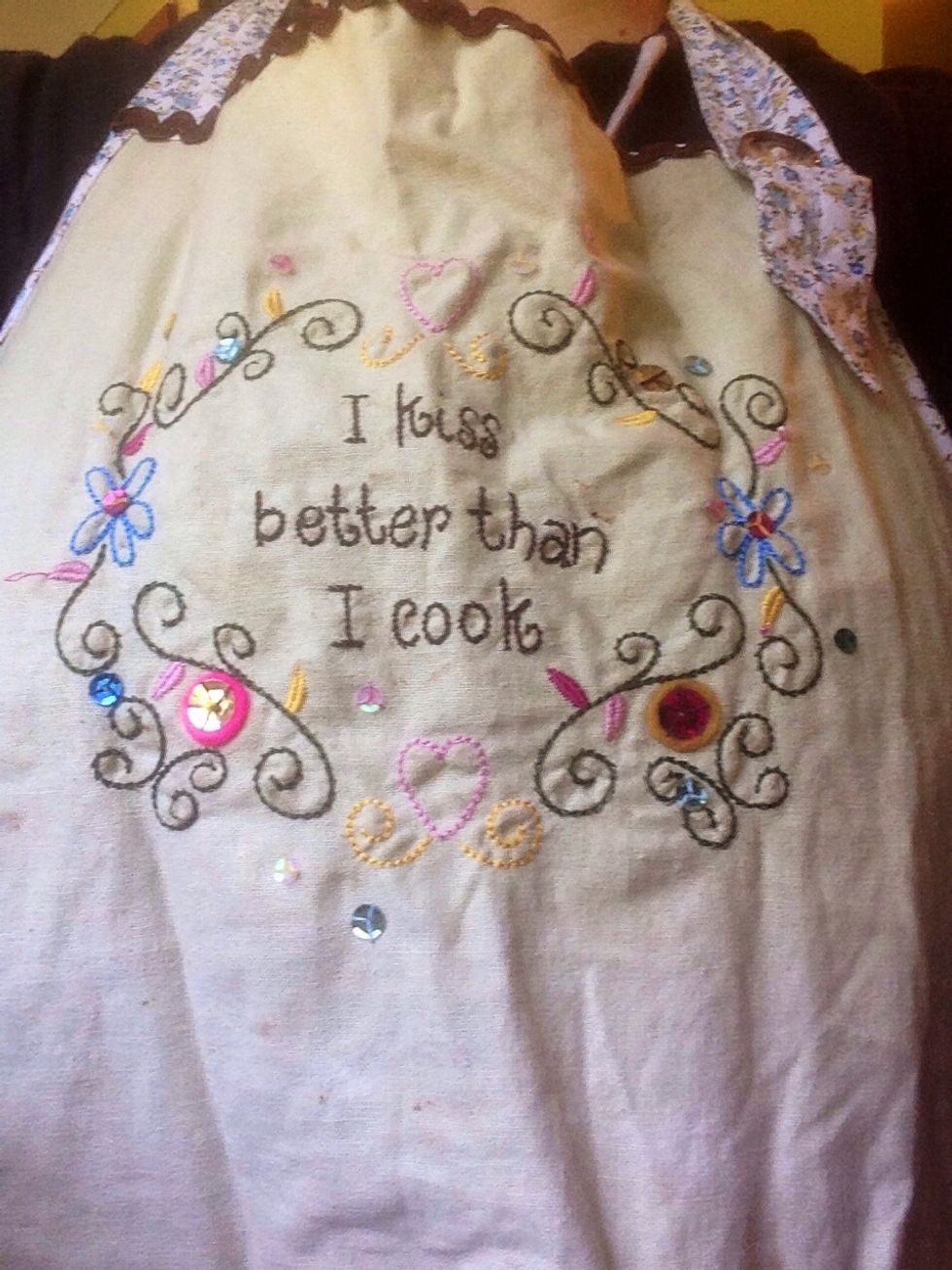 Bake at 450 degrees F for 10 minutes, then reduce heat to 350 degrees F and bake for an additional 30 minutes or until crust is golden and filling has started to bubble. For me, this was actually 60m.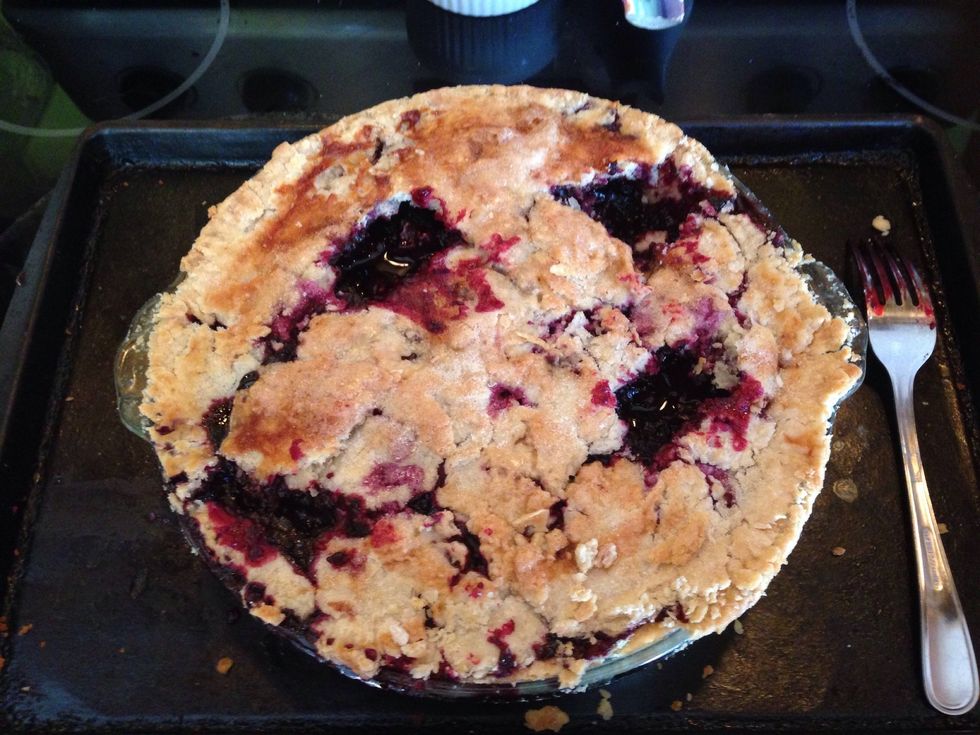 Midway through the additional bake time at 350 degrees F I brushed the top crust with egg whites and sprinkled it with sugar. You can do this before you put it in the oven, after it's done or not all.
5.0c Black raspberries
1.0Tbsp Lemon juice
1.0c Granulated sugar
1/3c Flour
1/4tsp Salt
2.0 Pie crusts, unbanked
Milk or egg white for brushing crust
Granulated sugar for dusting the crust