The taste of delicious Black Forest Cake in a bite sized cookie.
3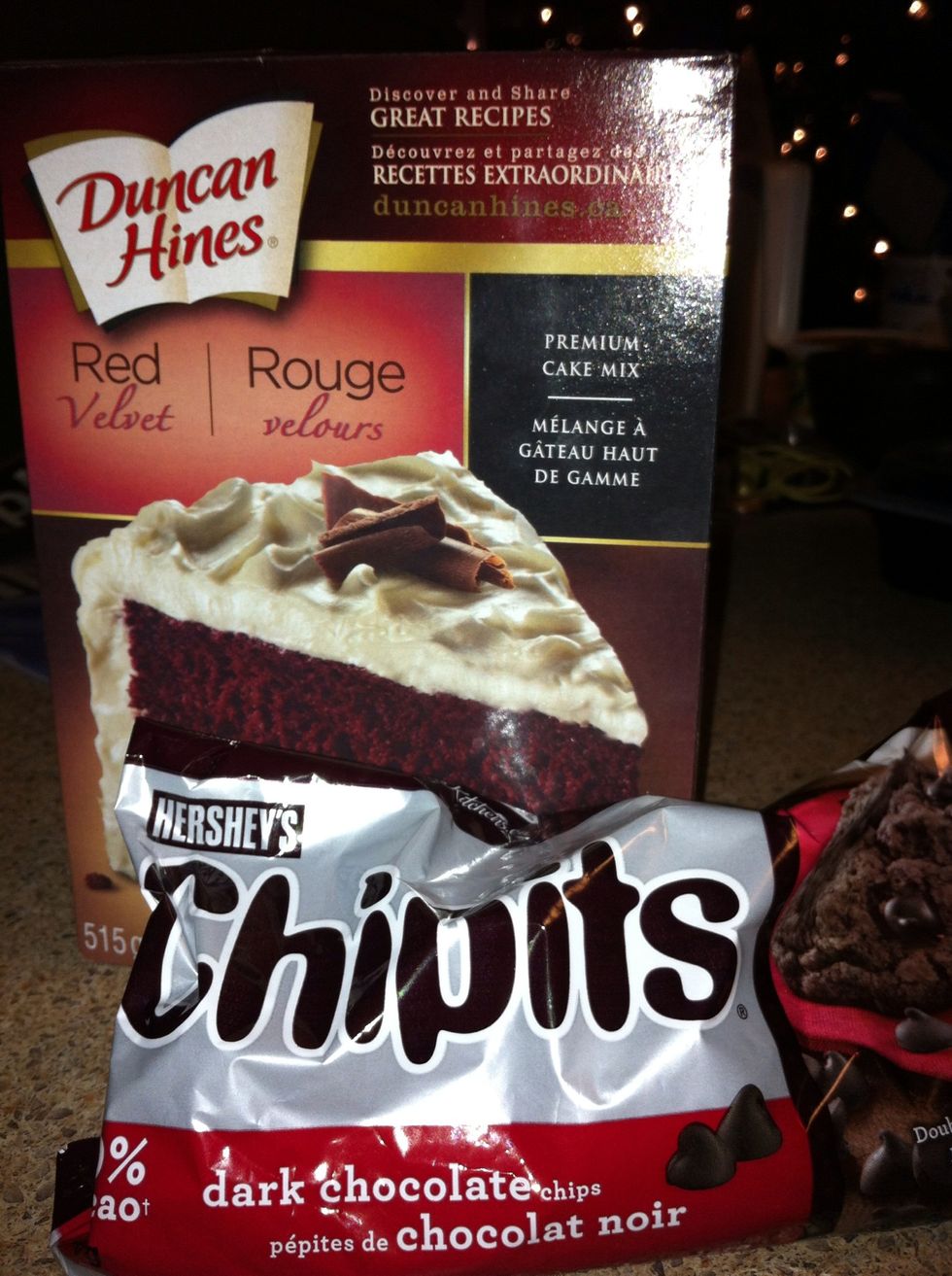 I used a red velvet cake base for more richer colour in my cookie. Pre-heat oven to 350 degrees.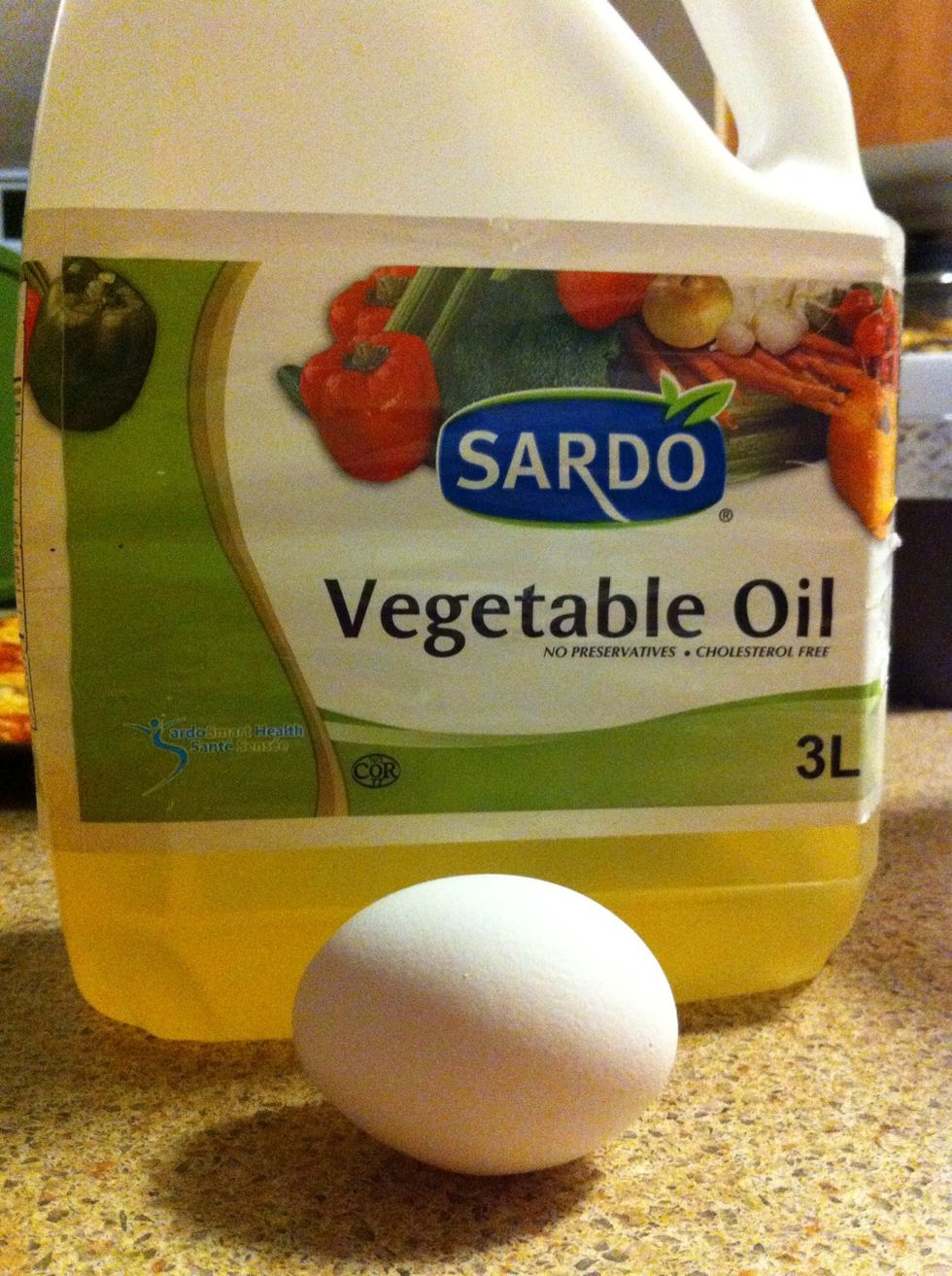 It doesn't matter what type of oil you use just so long as its vegetable.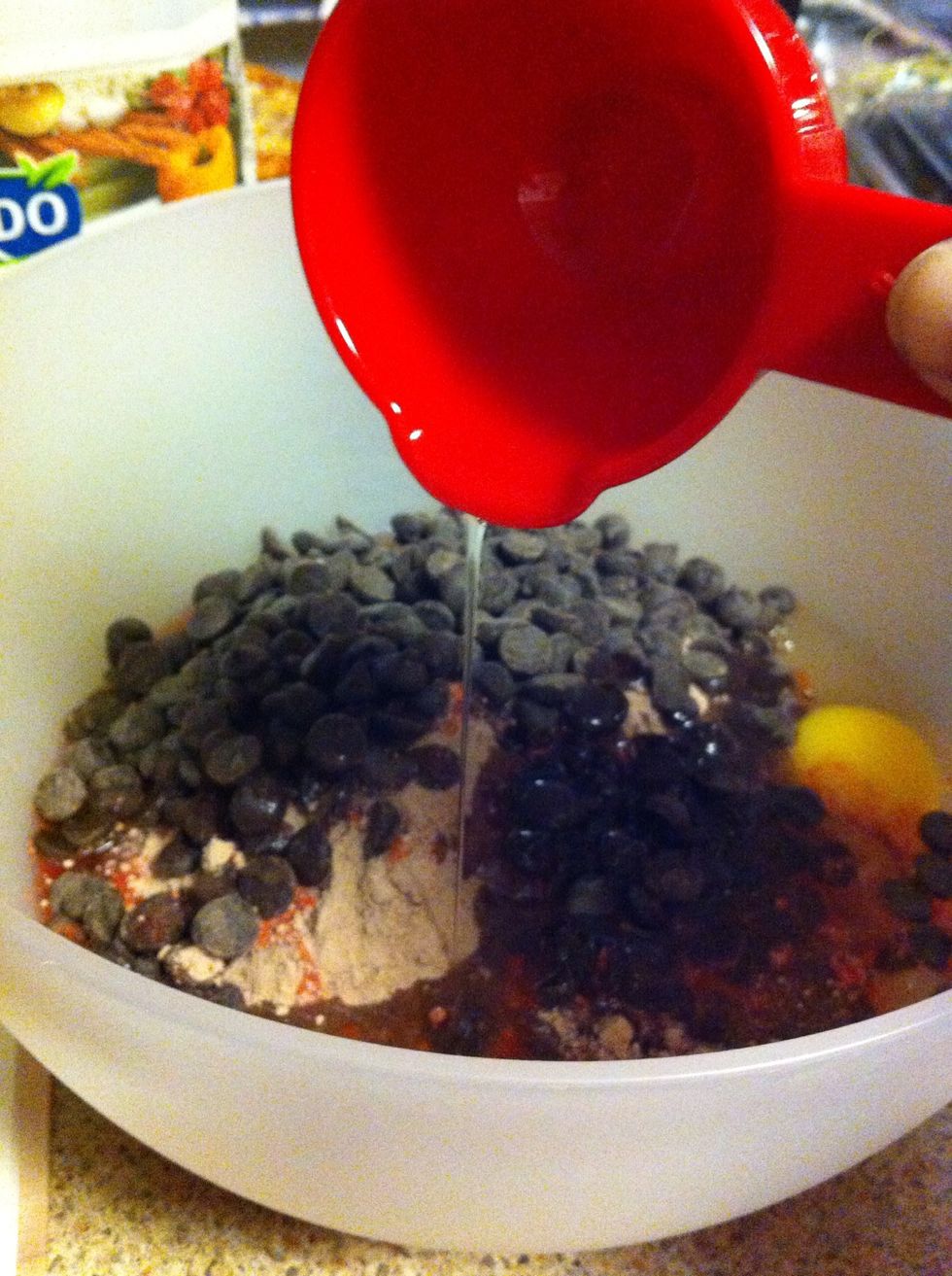 In a large mixing bowl combine all ingredients (except cherries and frosting) together and stir until fully mixed with a wooden spoon, or a mixer on low speed.
This is how your cookie mixture should look at this point.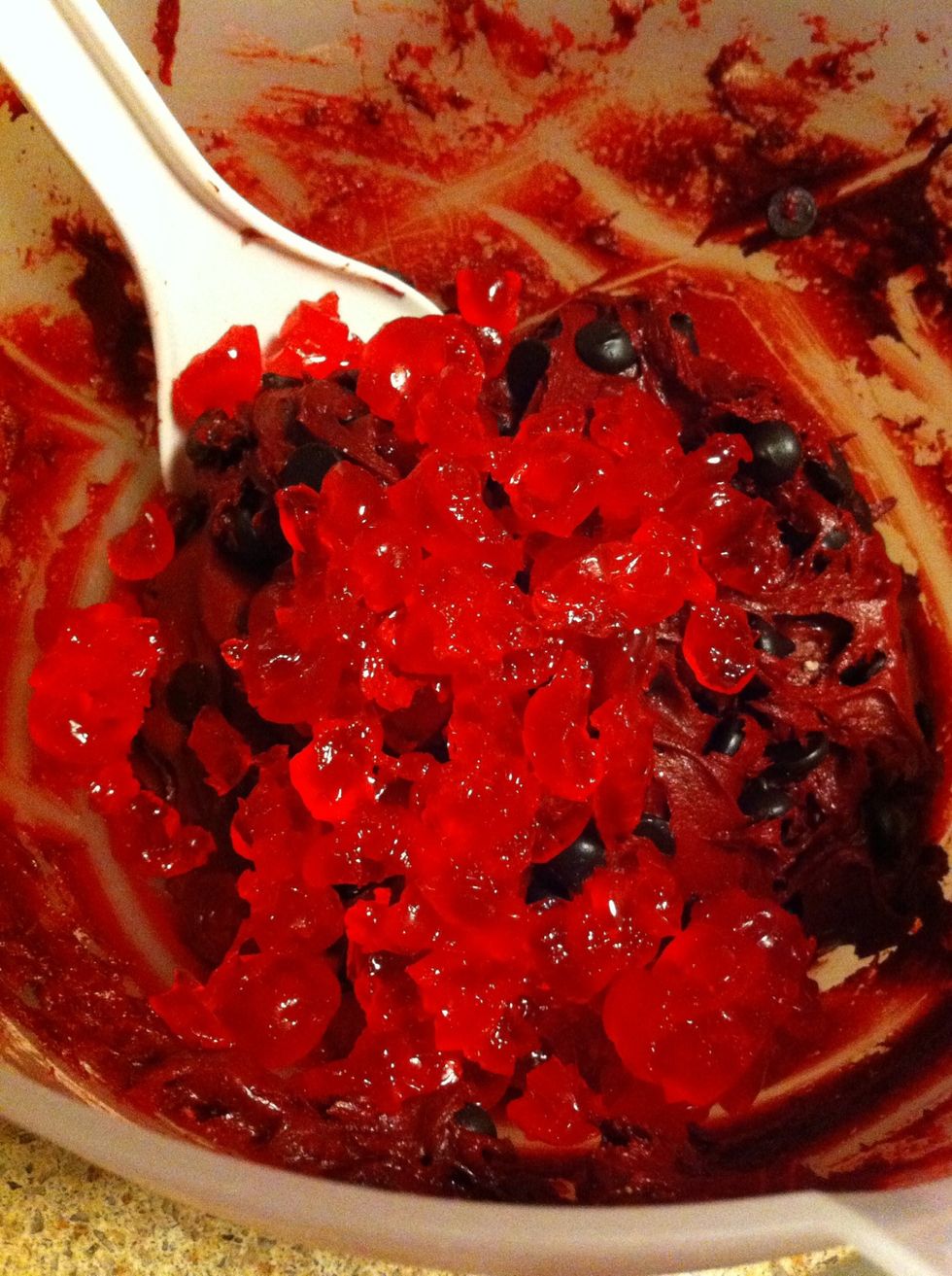 Drain/dry out your cherries on a paper towel if their too wet, then chop 3/4 of the total cherries into pea sized bits. (Save the other 1/4 for decorating) and spoon into mixture.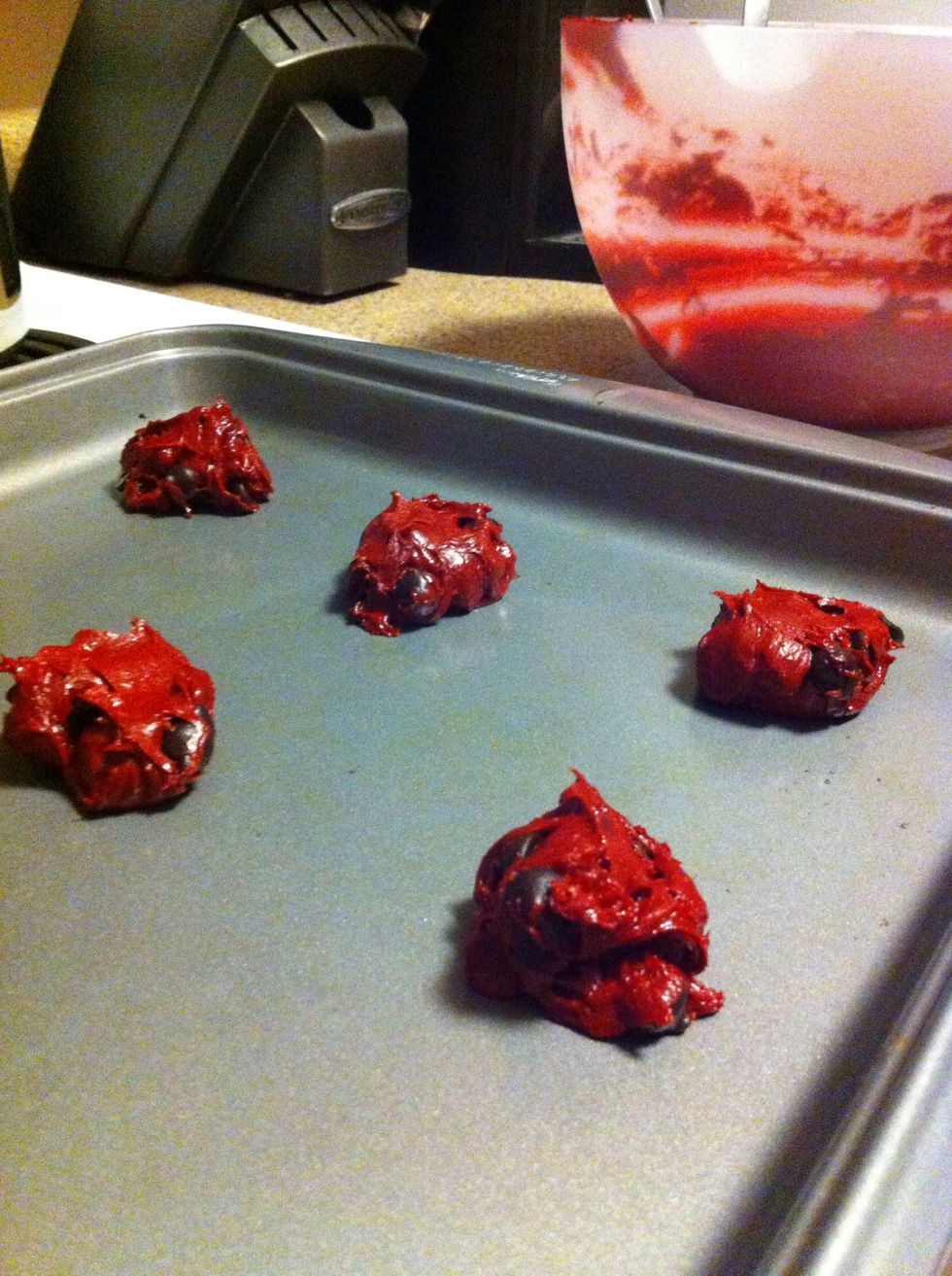 Scoop out small cookie sized portions onto non-stick cookie sheet. These cookies don't spread so you can place them close without worry.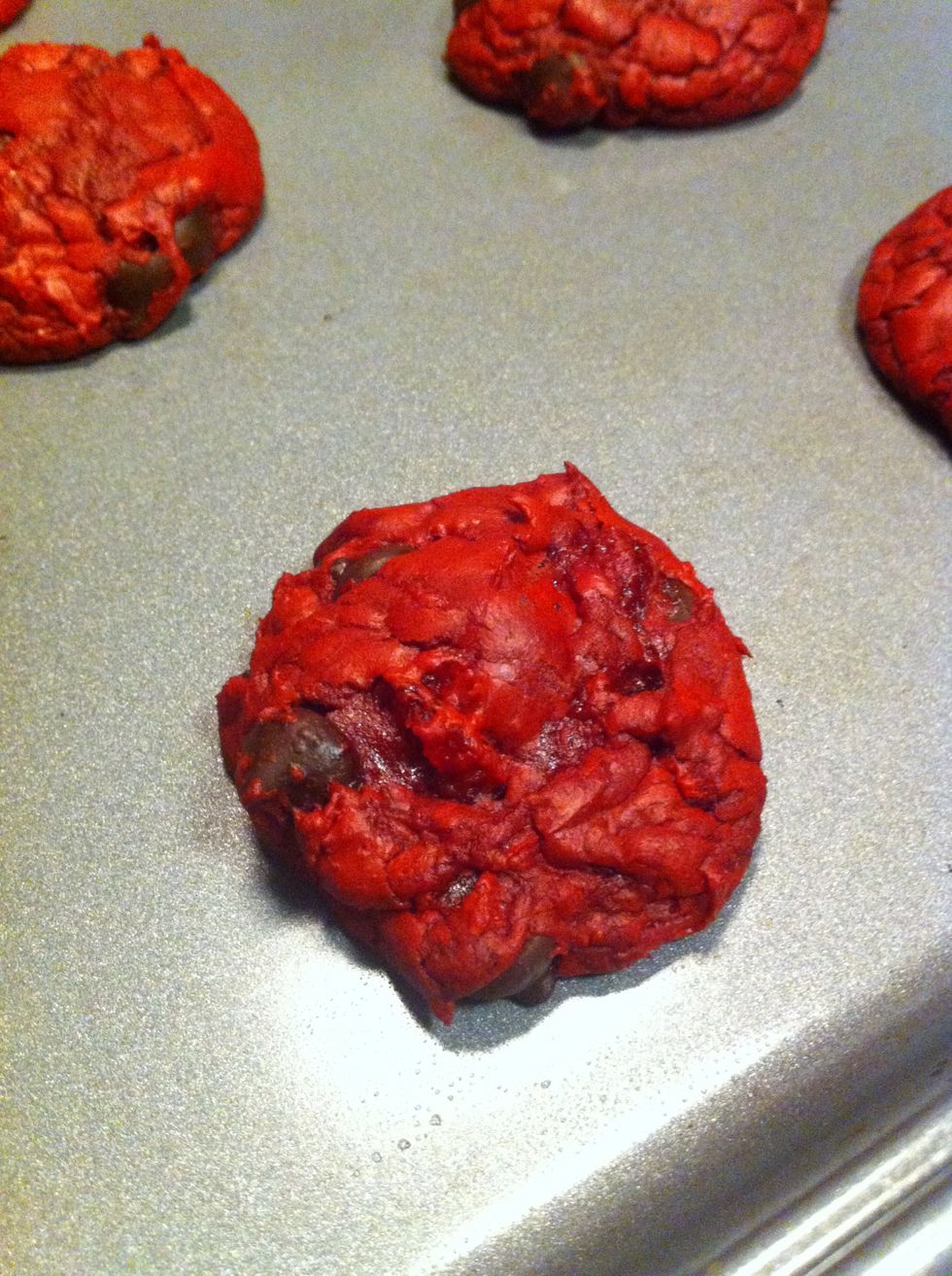 Place in oven for 10 - 12 minutes. I recommend checking cookies at 10 minutes to ensure they don't burn (depending how fast your oven cooks). After 10 minutes remove cookies from oven and cool.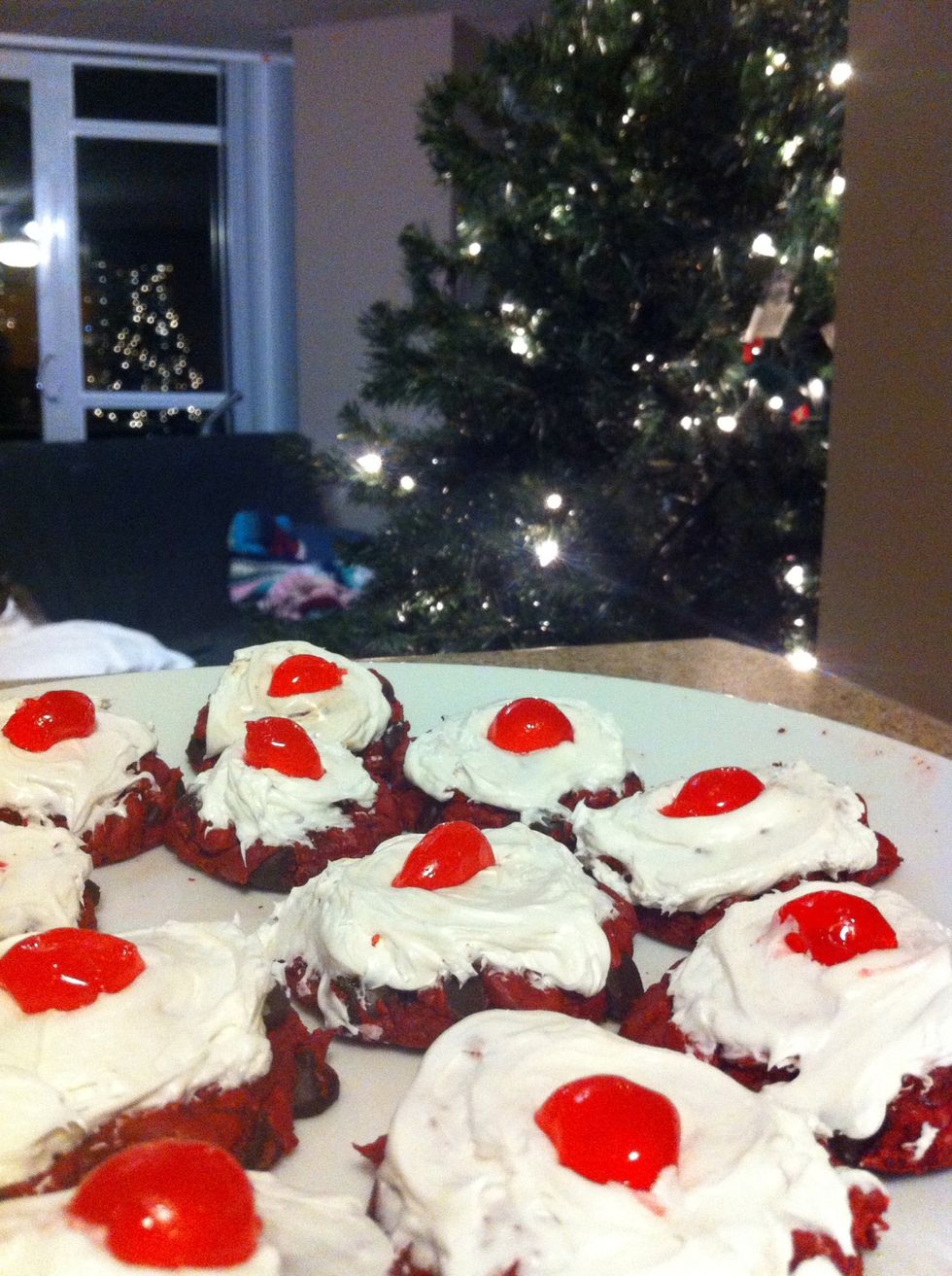 Once cooled, the cookies are ready to be frosted and topped off by adding a slice of cherry & serve. This batch will yield approximately 48 cookies. (Depending if you have men or kids in the house).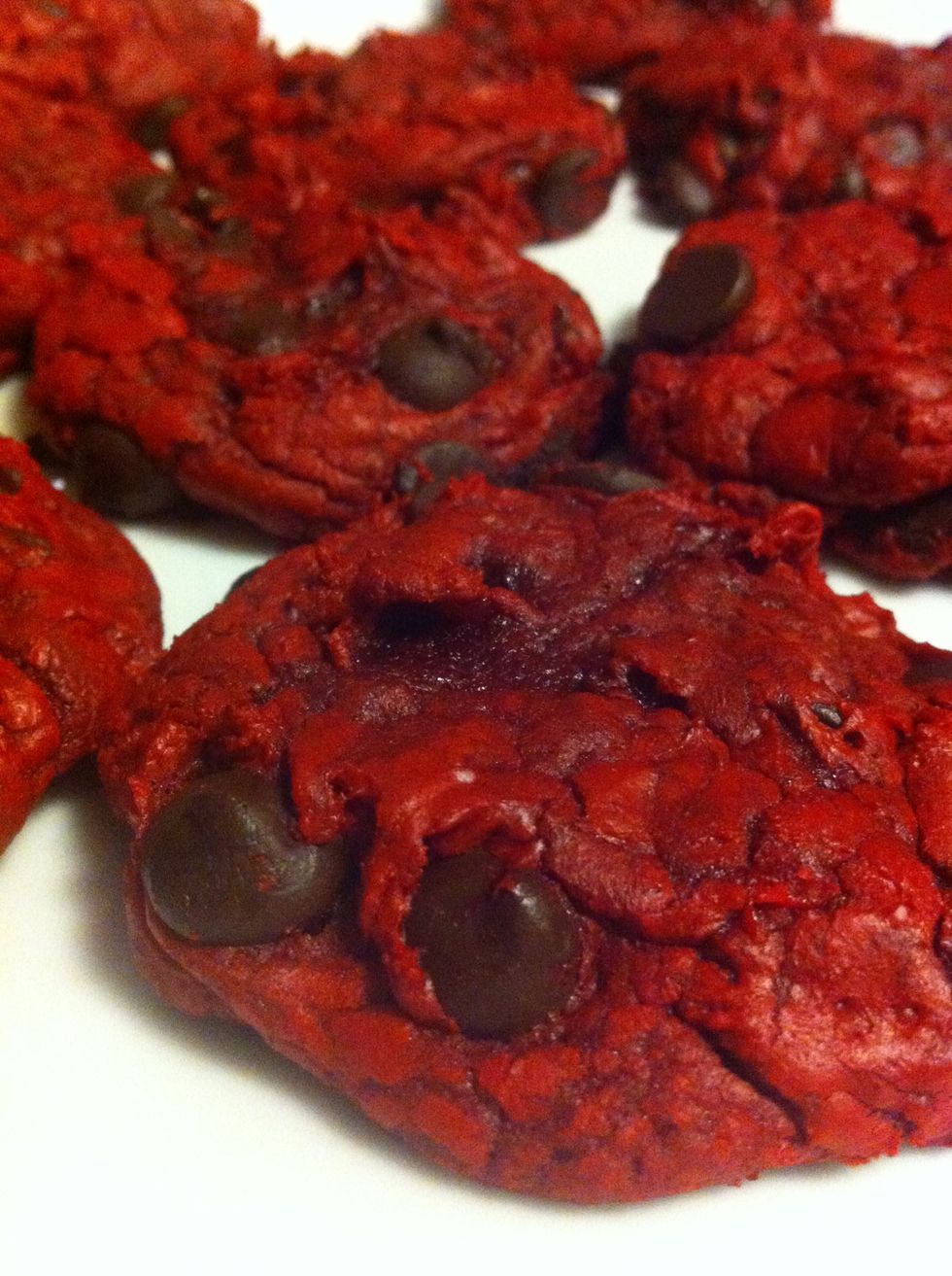 A quick twist: these cookies make great Ice Cream Sandwiches. Scoop vanilla ice cream on the back side of the cookie and top it off with another for a quick nice bite sized snack.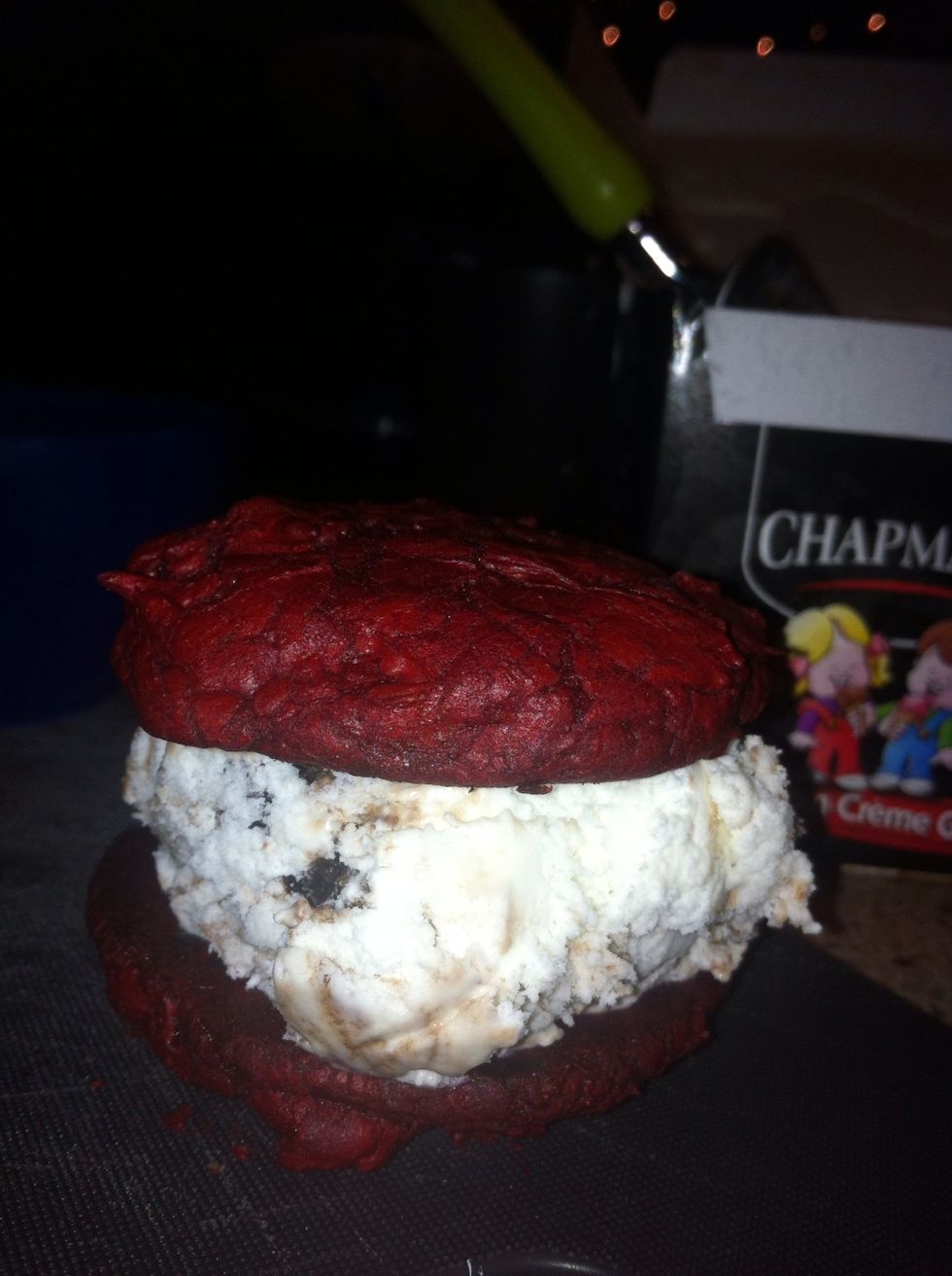 Black Forest Ice Cream Sandwich.
1.0 Red velvet Duncan Heinz cake mix
1.0 Large egg
1/3c Vegetable oil
1.0 Dark chocolate Hershey Chippets Package
250.0g Glazed red cherries
1.0Tbsp Mc Guinness Creme de cacao Liquor
1/4c Water
340.0g Duncan Heinz Whipped white Frosting
Linda Sibbald (Nisbett)
Web designer from Toronto now living and working in BC. Enjoying all that is local from veggies to craft beer.
Ontario and British Columbia