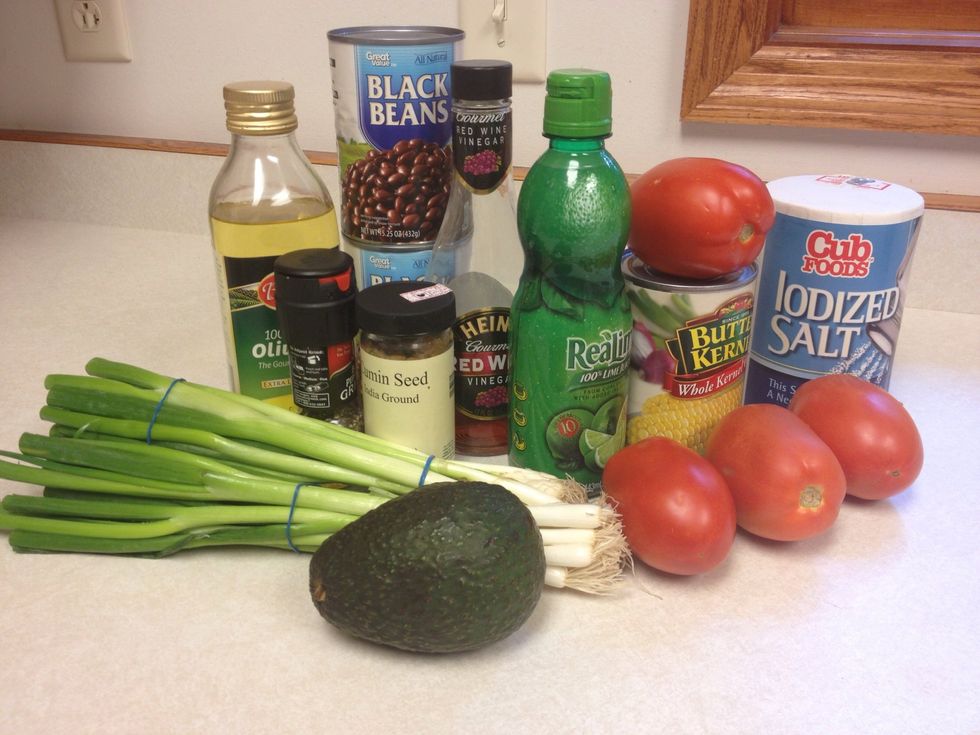 Gather your ingredients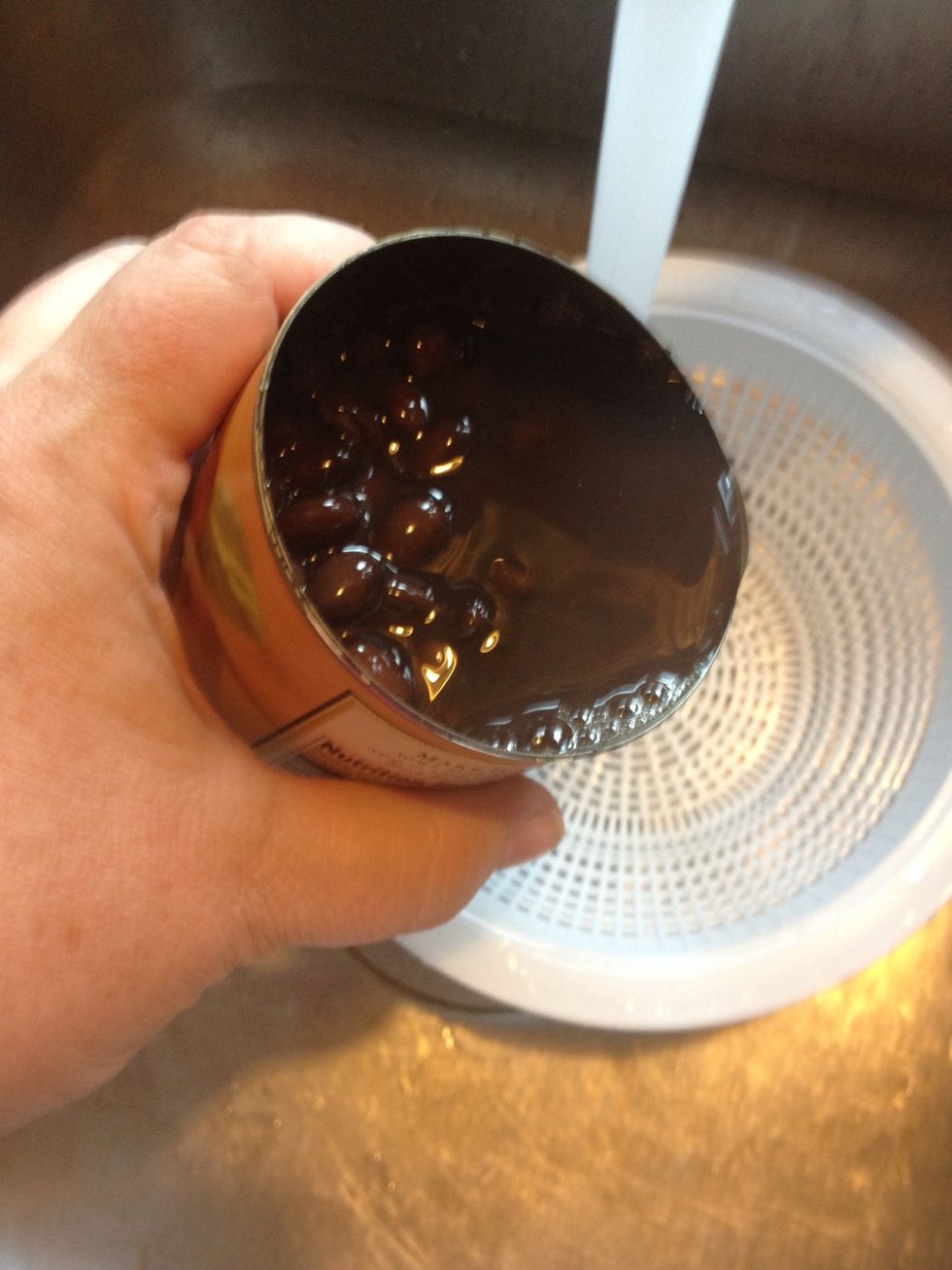 Drain the black beans.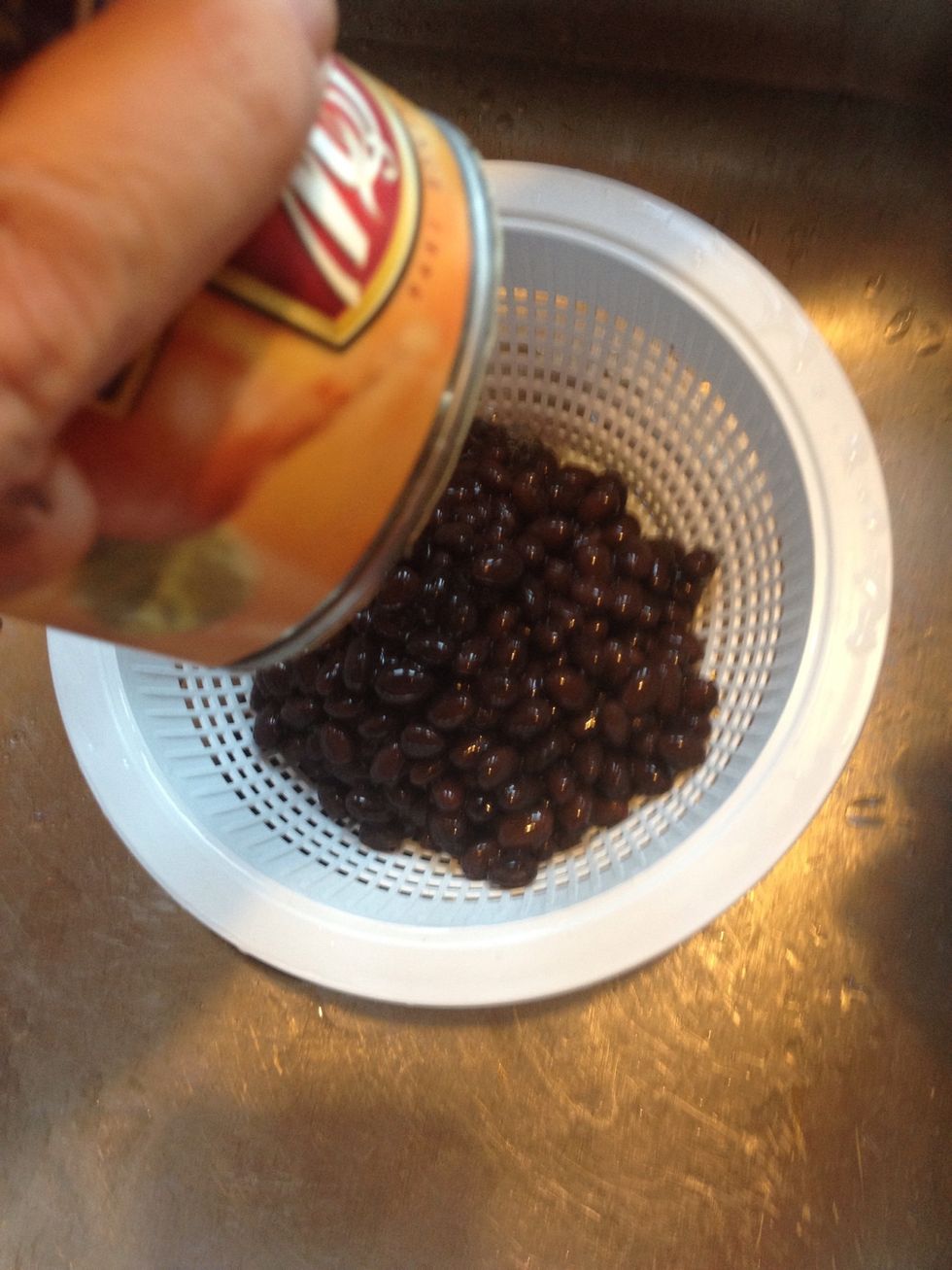 Be sure to rinse off the black beans until the water is clear.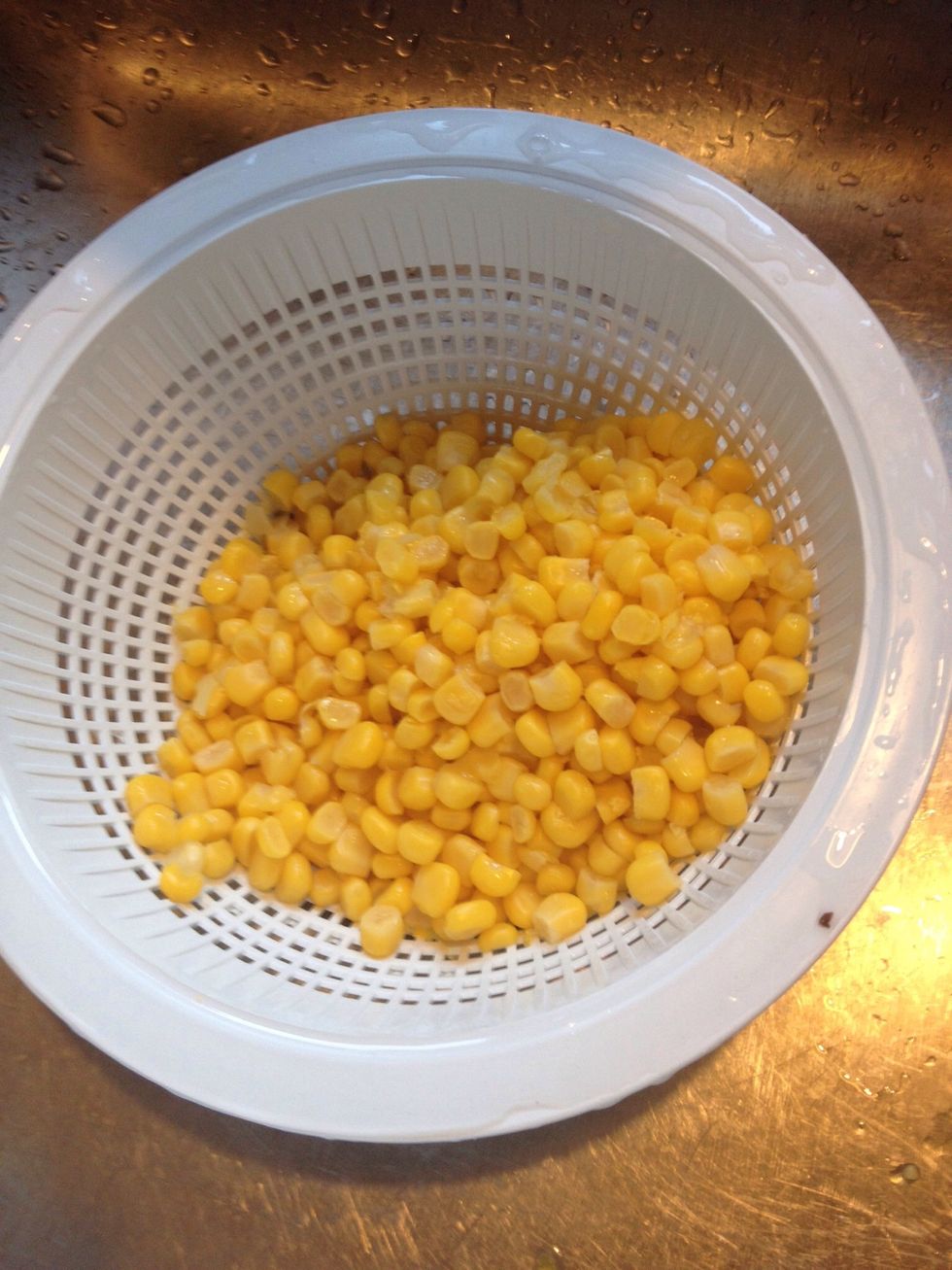 Drain the corn.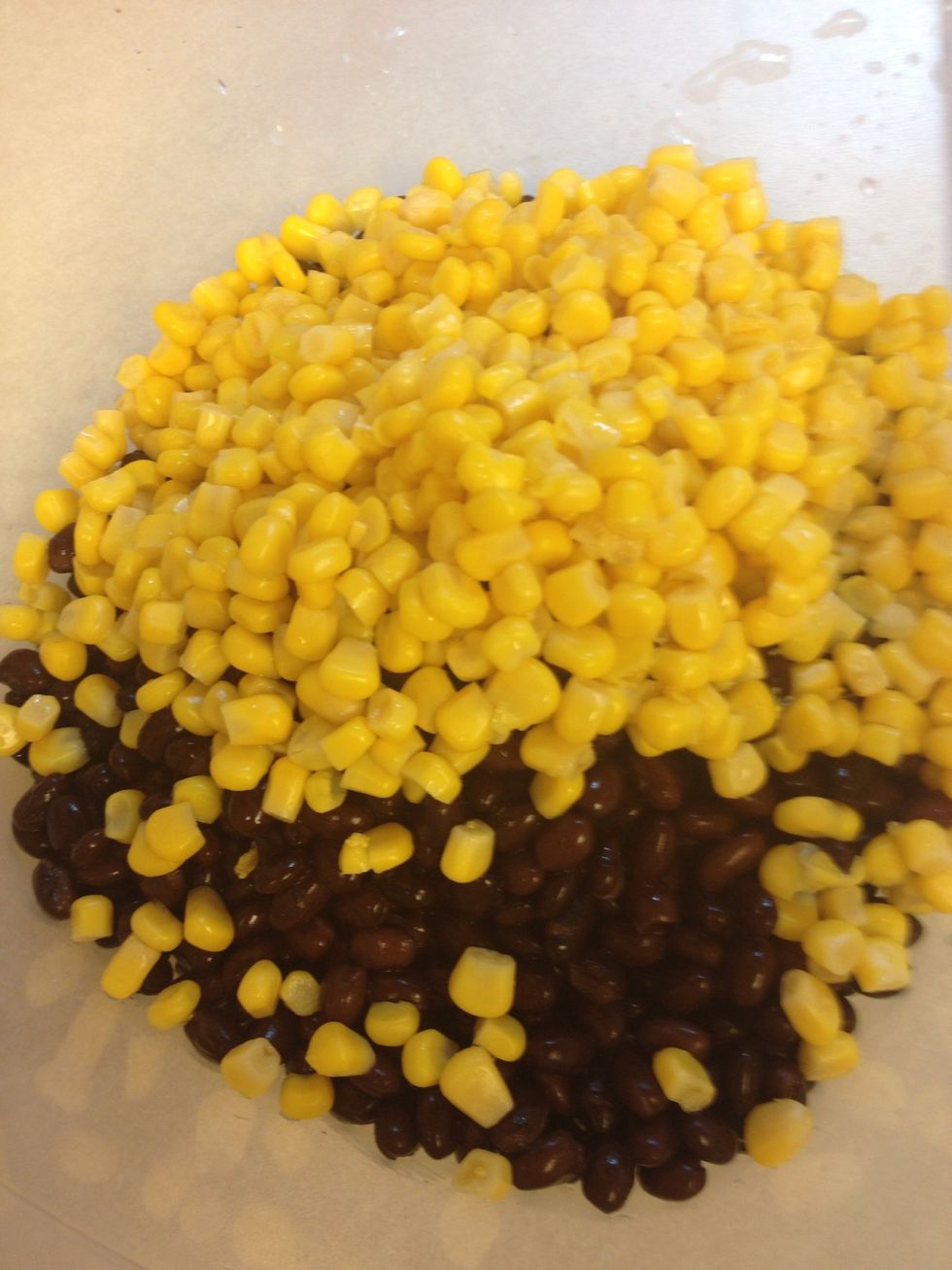 Put black beans and corn in a large bowl.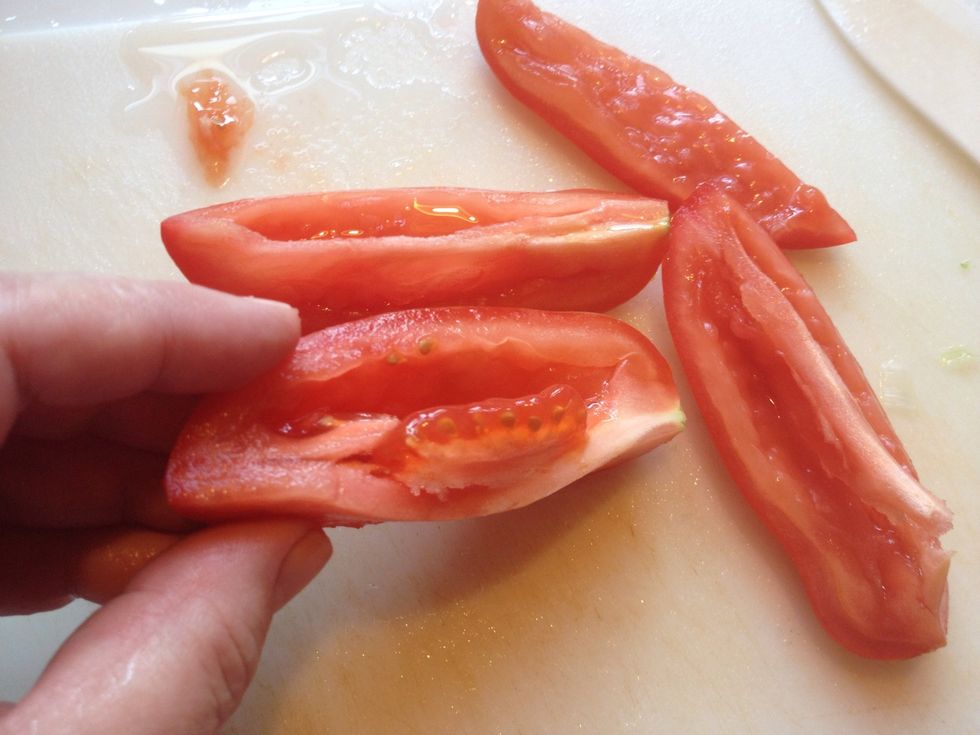 Quarter the Roma tomatoes and remove the seeds. I buy four tomatoes because if the flesh is thin you will need all four. If the flesh is thick you might only need two. These are thin.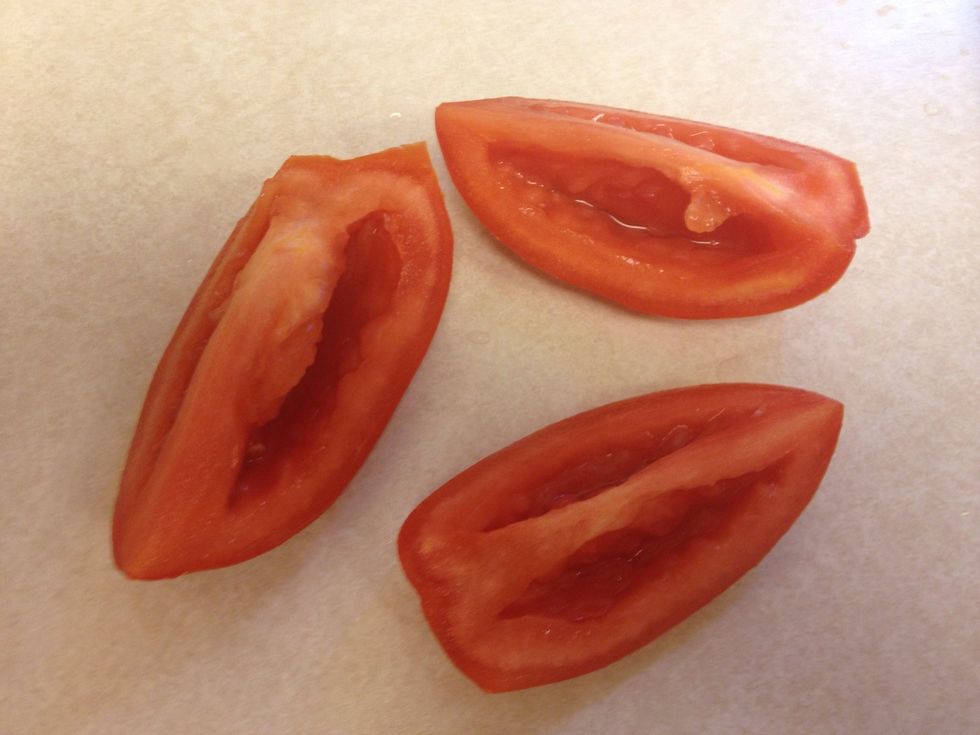 These are thick. You want between 1-1/2 to 2 cups of diced tomatoes.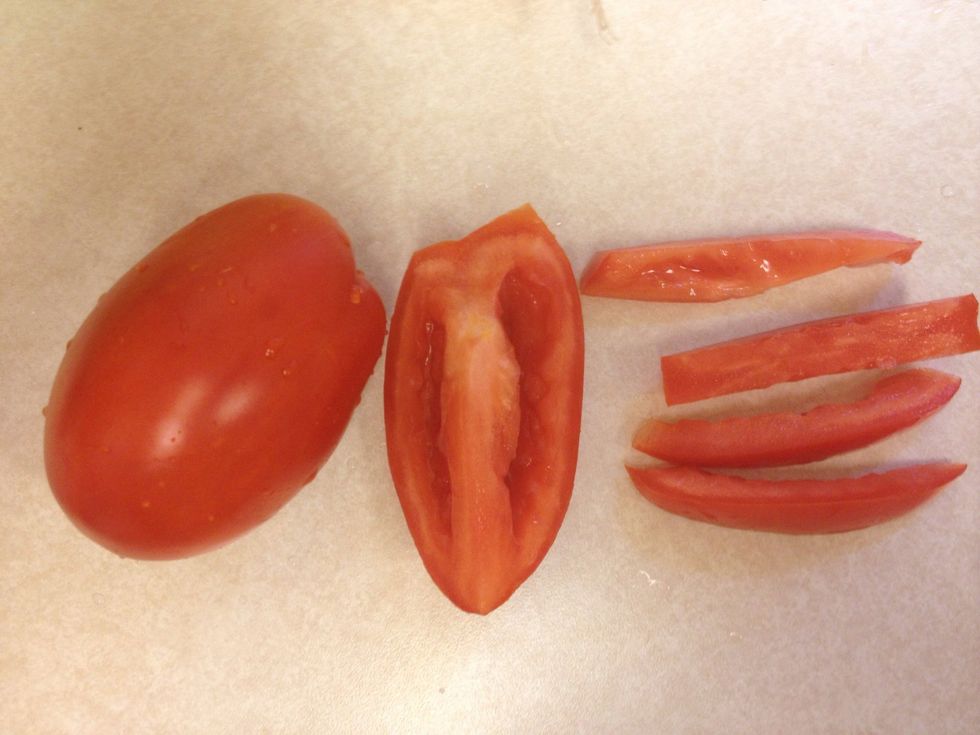 Slice each quarter of the tomato into three or four strips and them dice.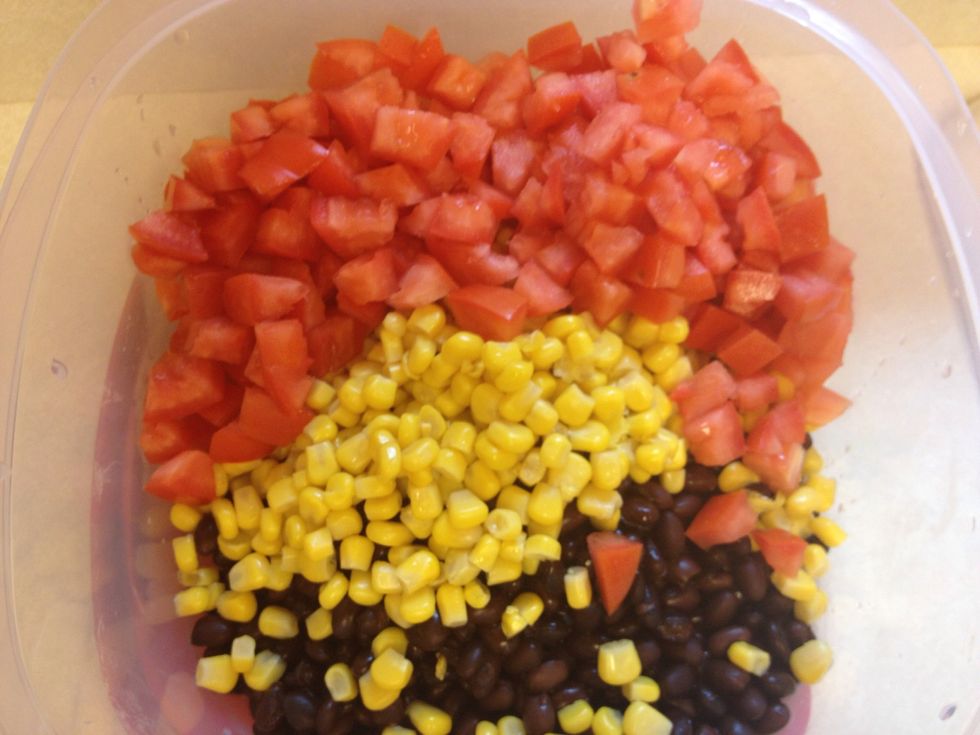 Add tomatoes to the bowl.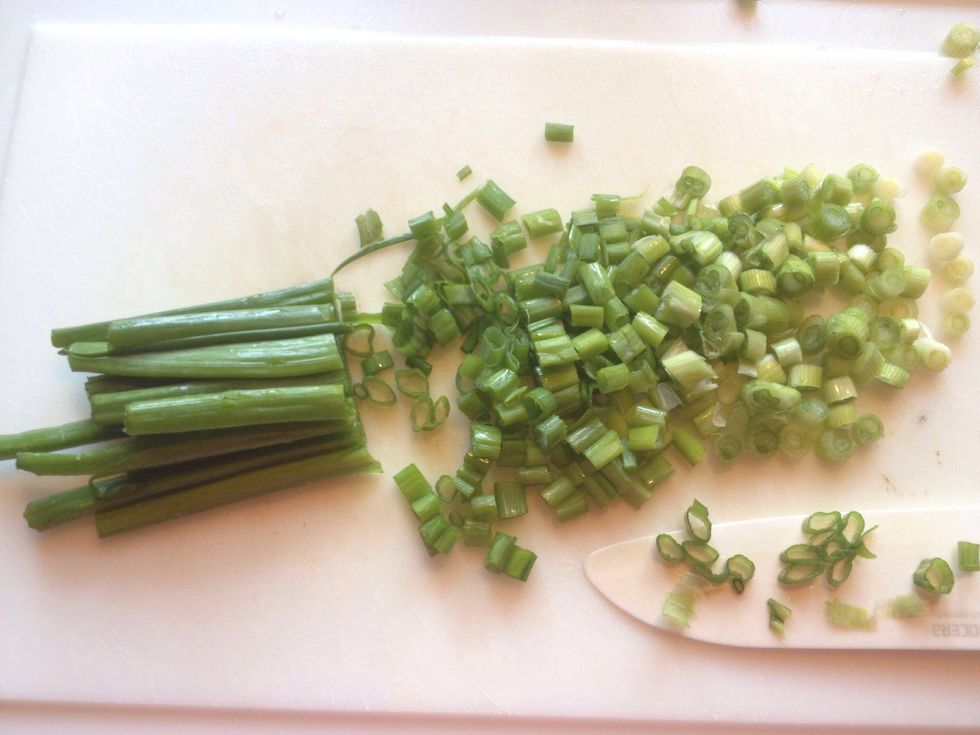 Dice the green onions.
Add green onions to the bowl.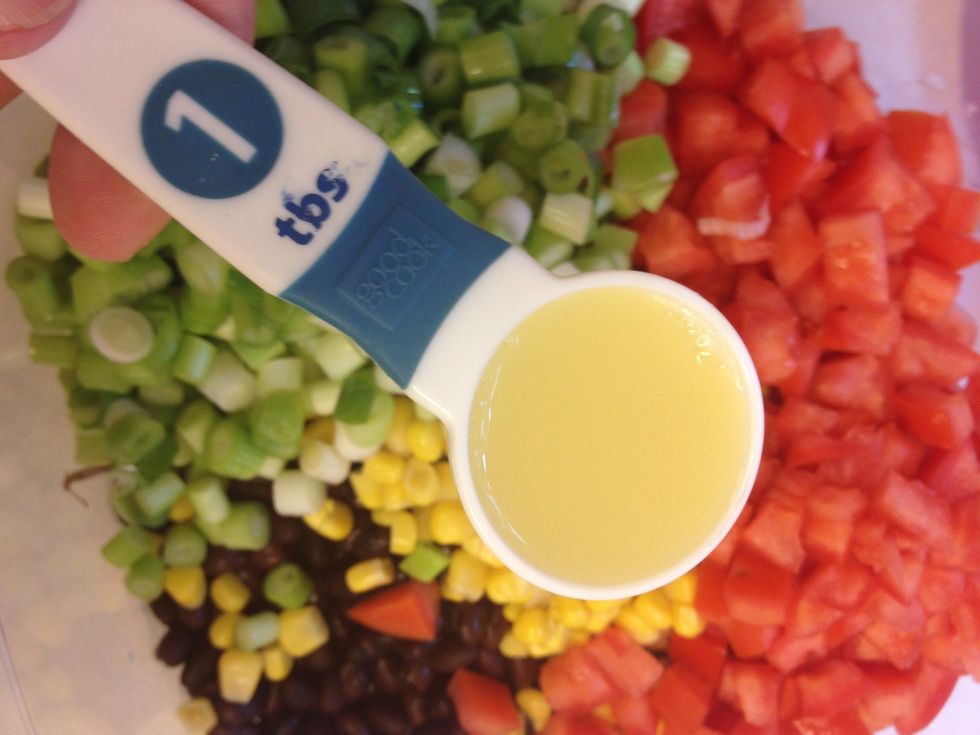 Add 4 tbsp of lime juice.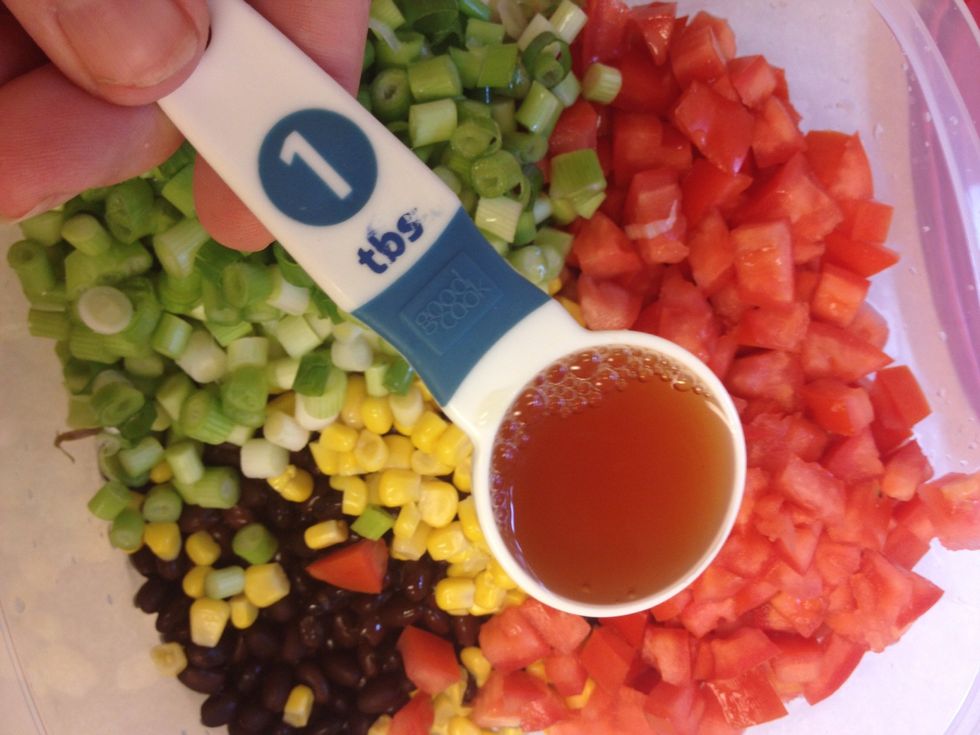 Add 2 tbsp. of red wine vinegar.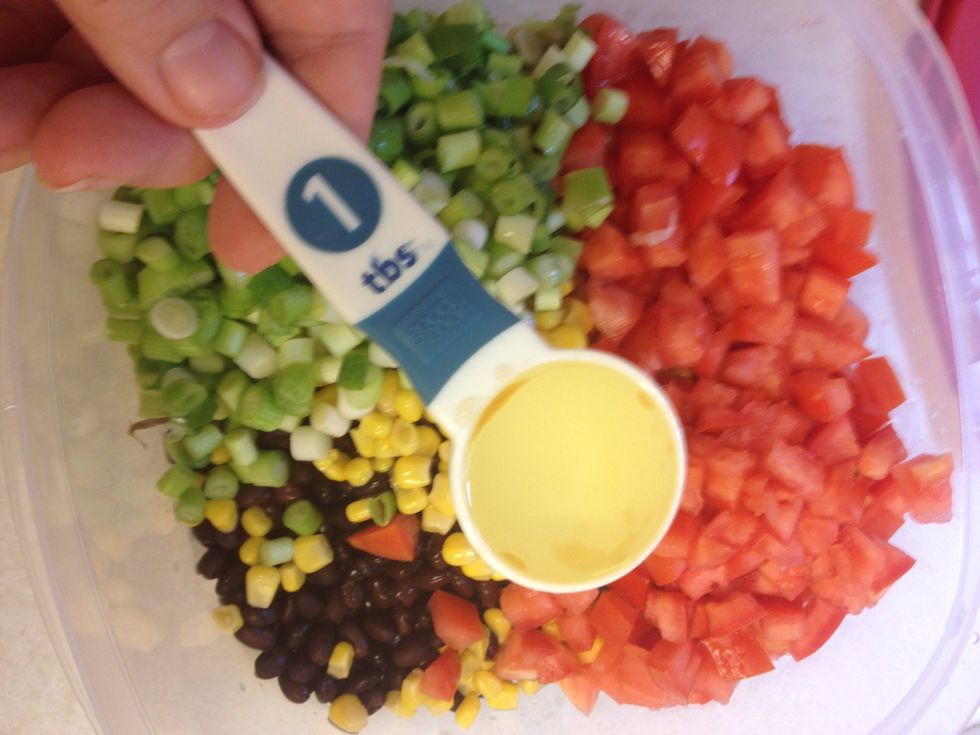 Add 1 tbsp of olive oil.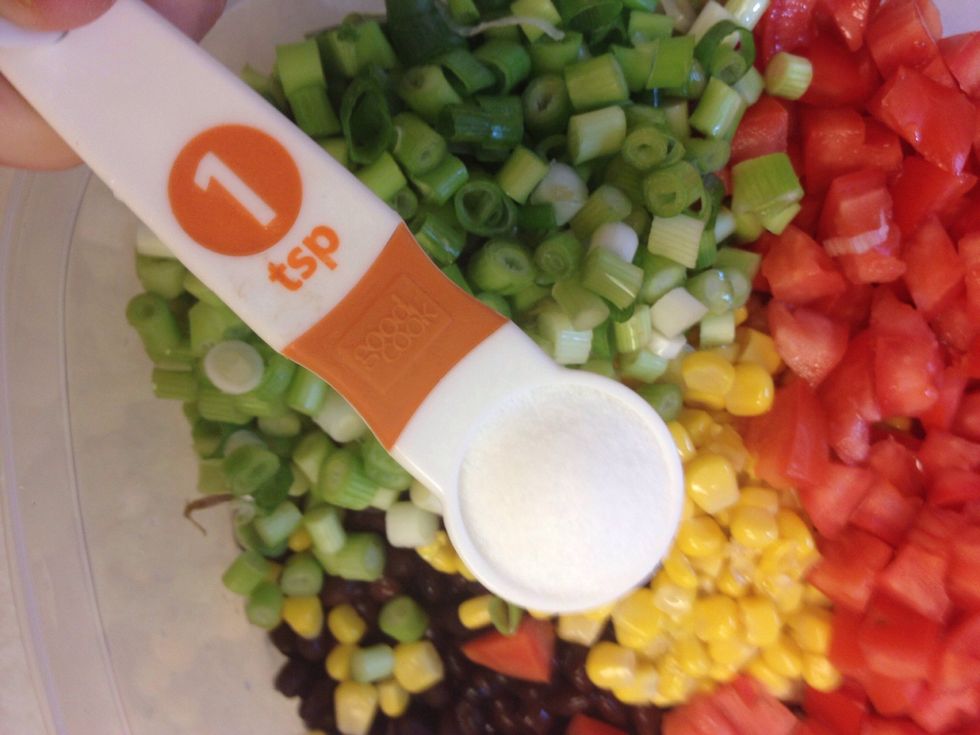 Add 1 tsp of salt.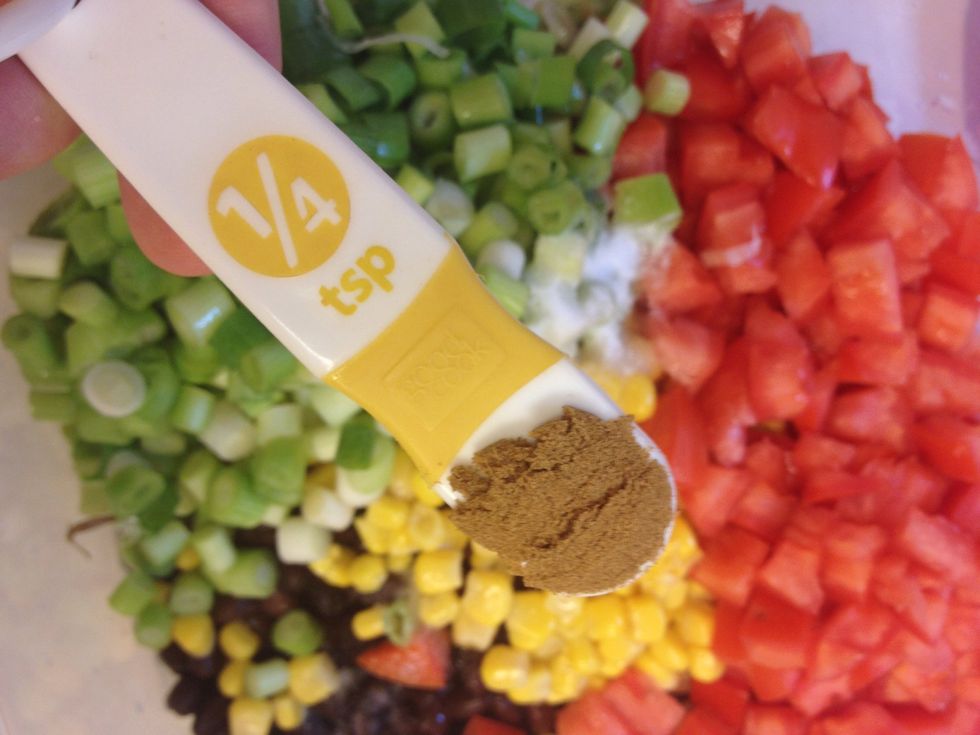 Add a heaping 1/4 tsp of ground cumin.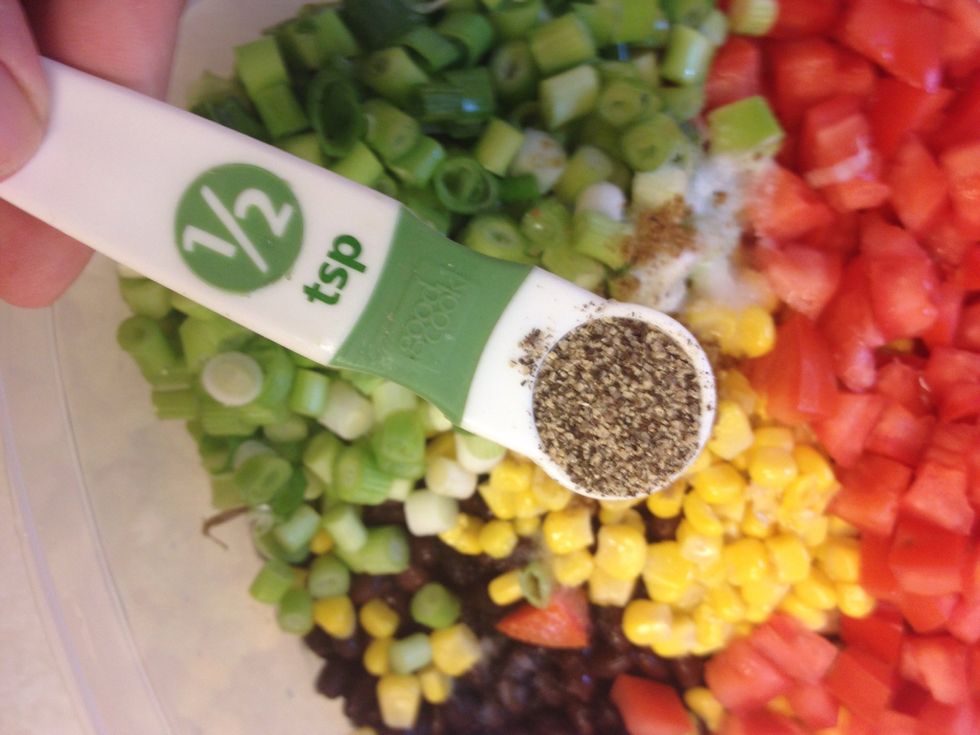 Add 1/2 tsp of black pepper.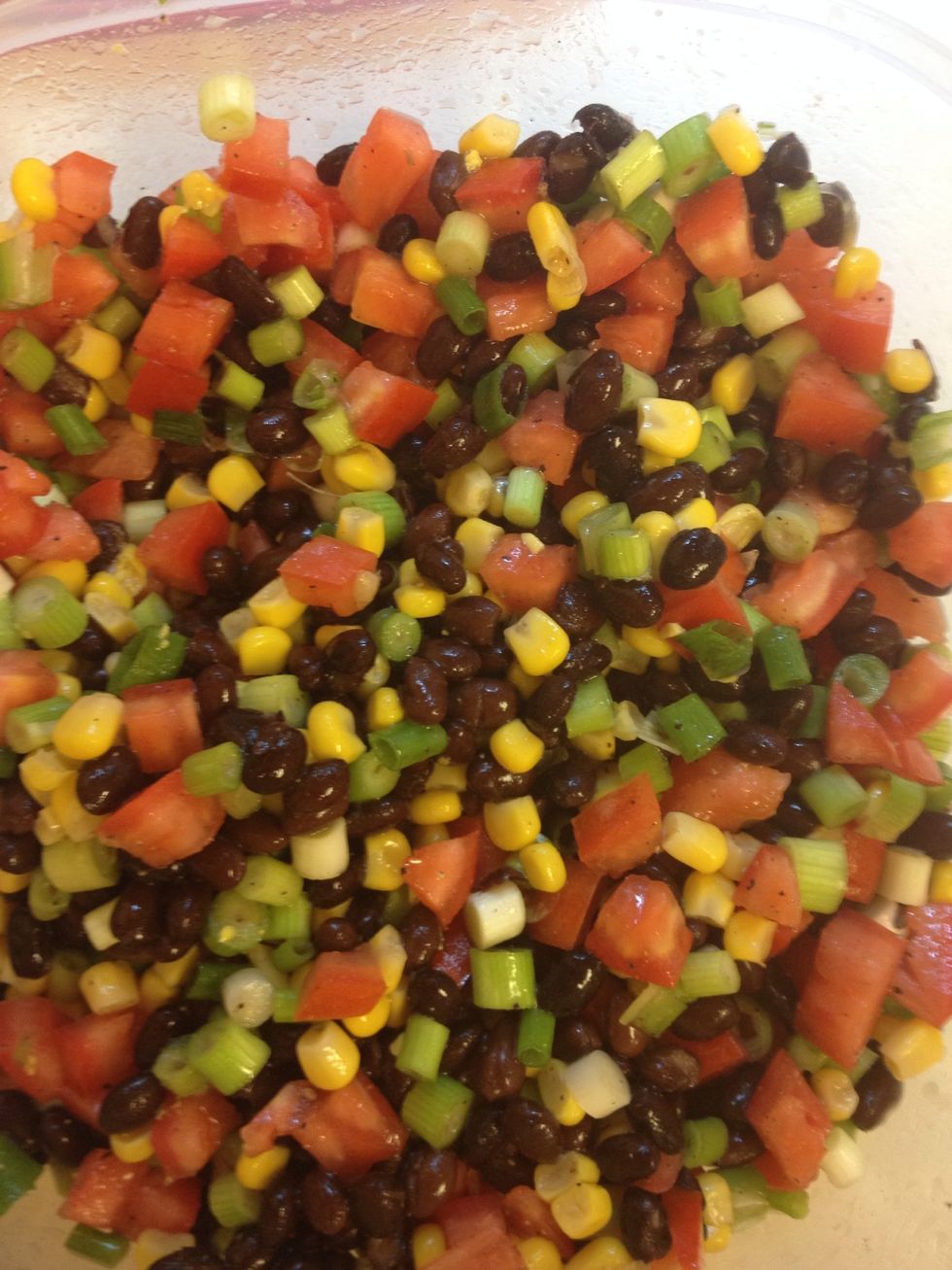 Mix everything together and let it marinate over night.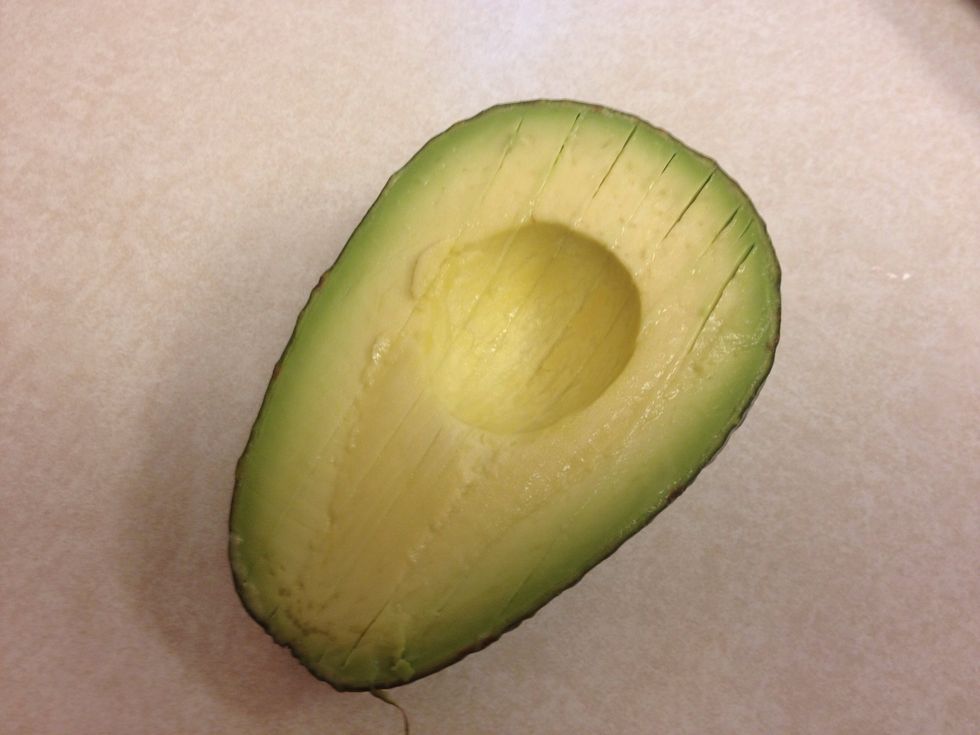 Just before serving add one diced avocado. Make a cut length wise around, but not through the seed. Twist each side and it will split apart. Cut lines down the length without piercing the skin.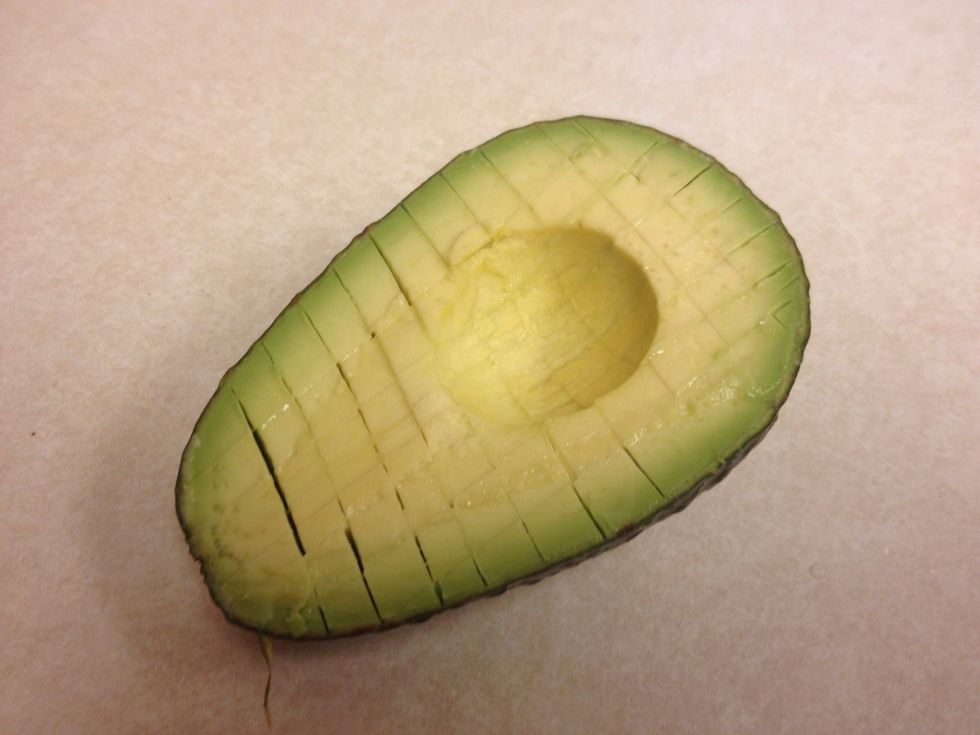 Now cut lines diagonally without piercing the skin.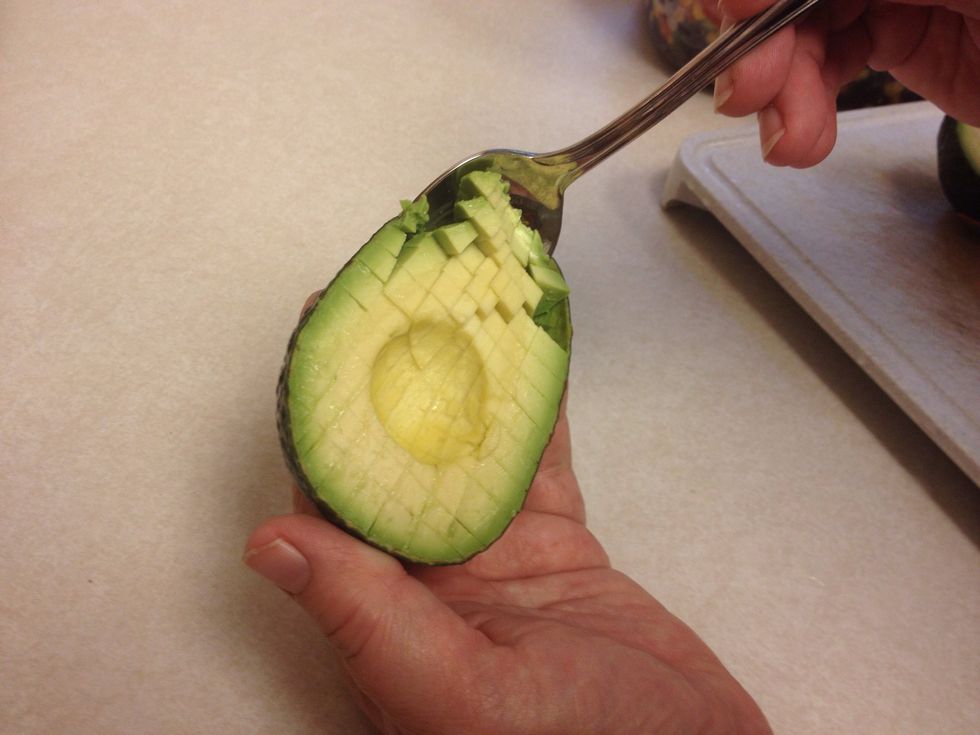 Use a spoon to scoop out the avocado.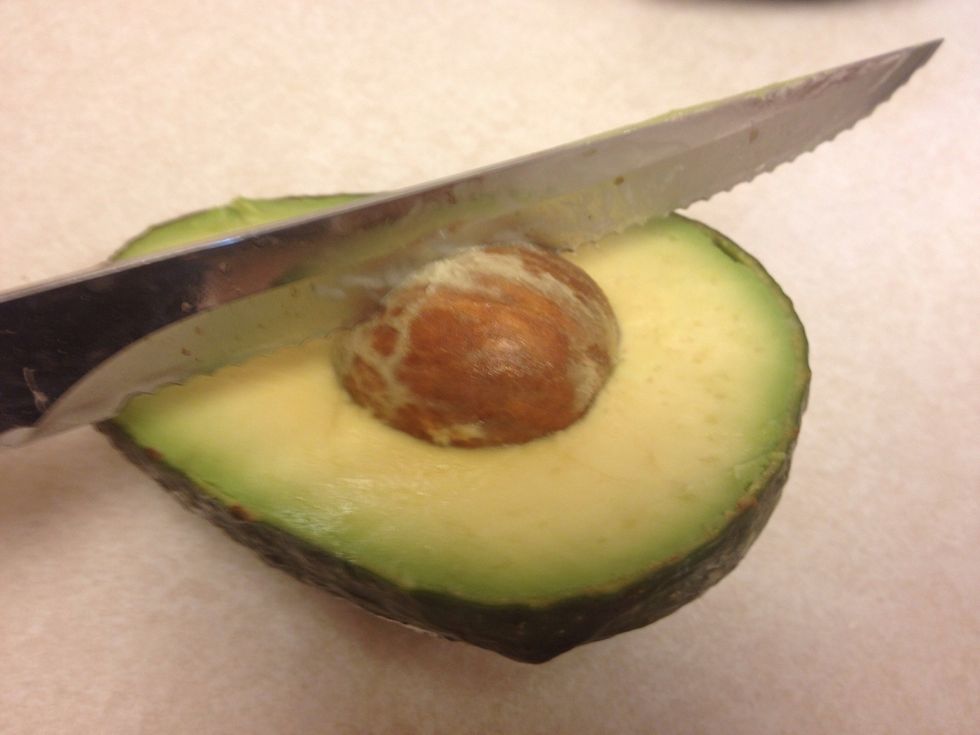 To easily remove the seed from the other half. Strike the seed sharply with your knife.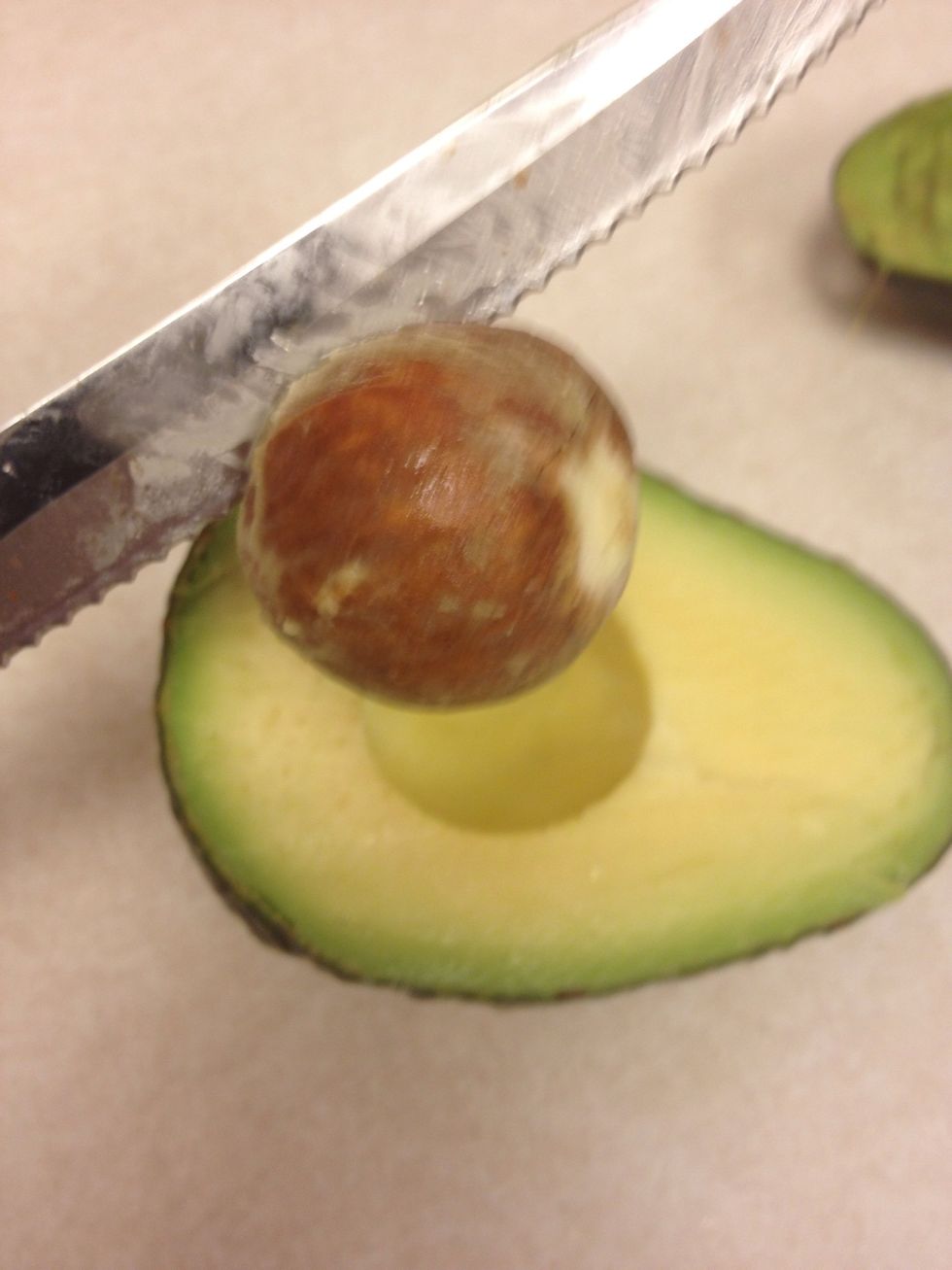 Twist the knife like you would if you were turning on or off the water and the seed will come right out.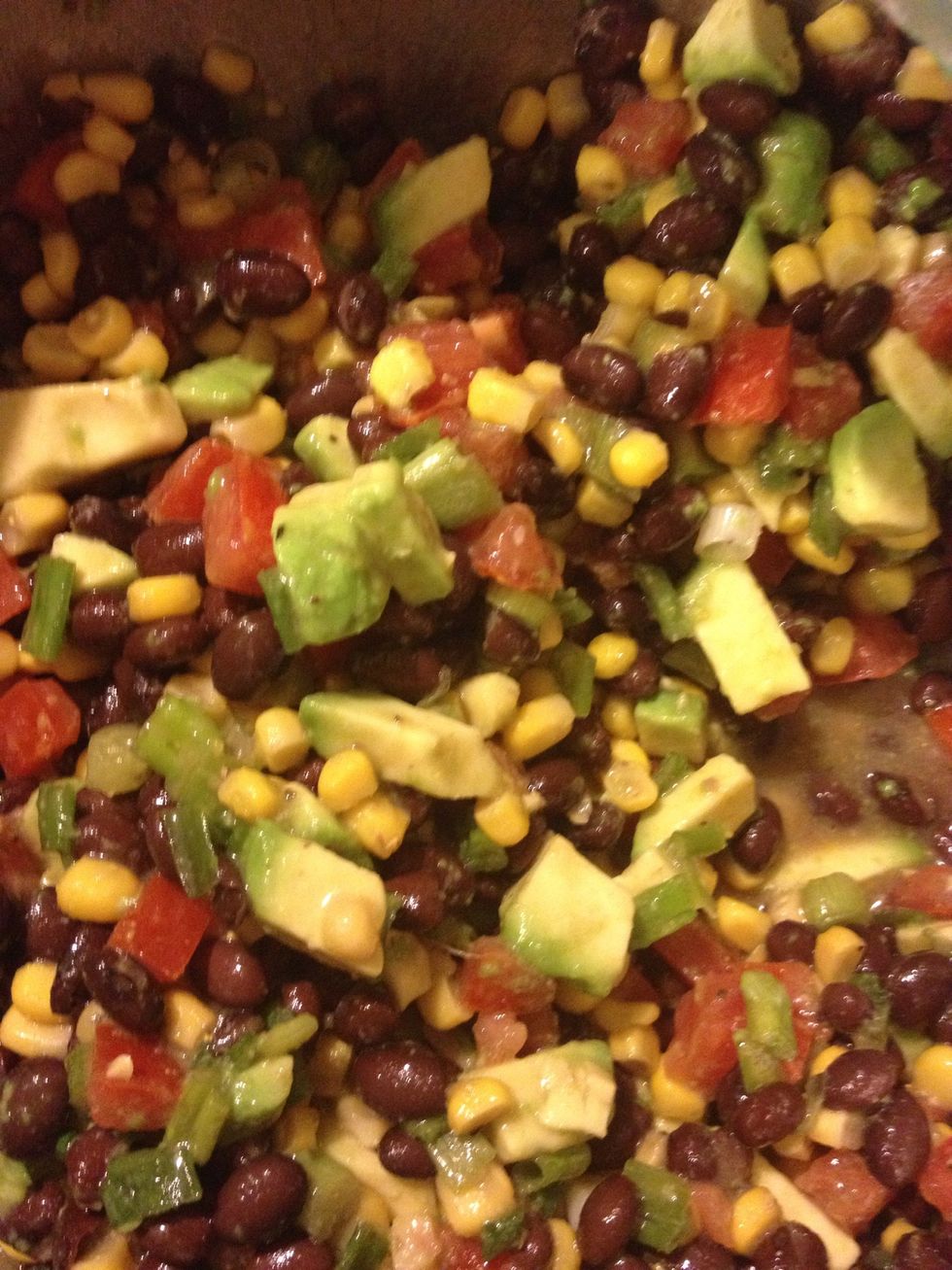 Add the avocado to the bowl, mix and serve with corn chips. Enjoy.
2.0 Cans of Black Beans
1.0 Can of Corn
4.0 Roma Tomatos
2.0bnch Green onions
4.0Tbsp Lime juice
2.0Tbsp Red Wine vinegar
1.0Tbsp Olive Oil
1.0tsp Salt
0.0tsp Black Pepper
0.0tsp Cumin
1.0 Avocado