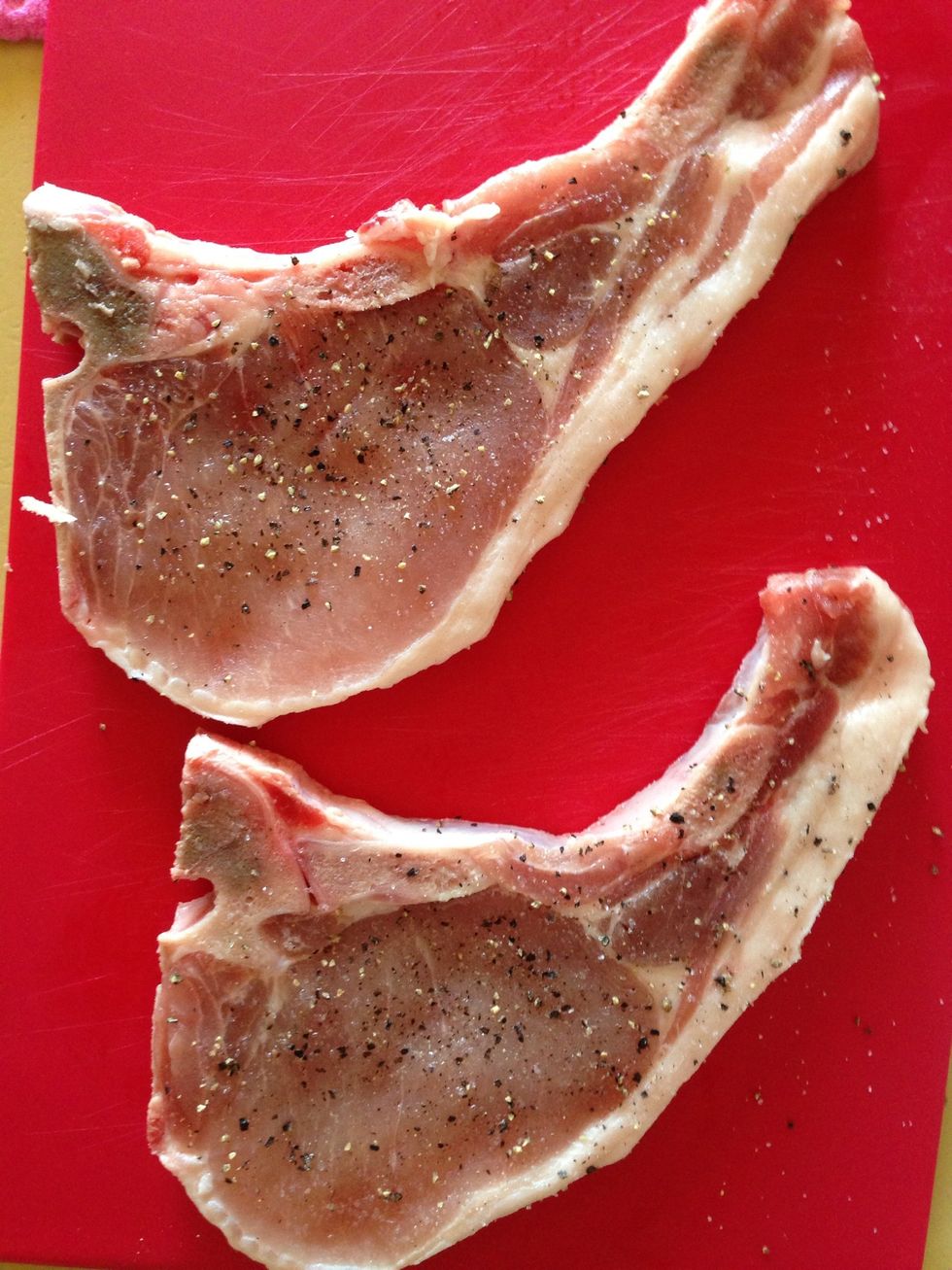 Sprinkle salt and pepper on both sides of the pork chop and rub it in. Cook until these are golden on both sides. I used no oil. Just hot pan on a medium flame and covered as they cooked.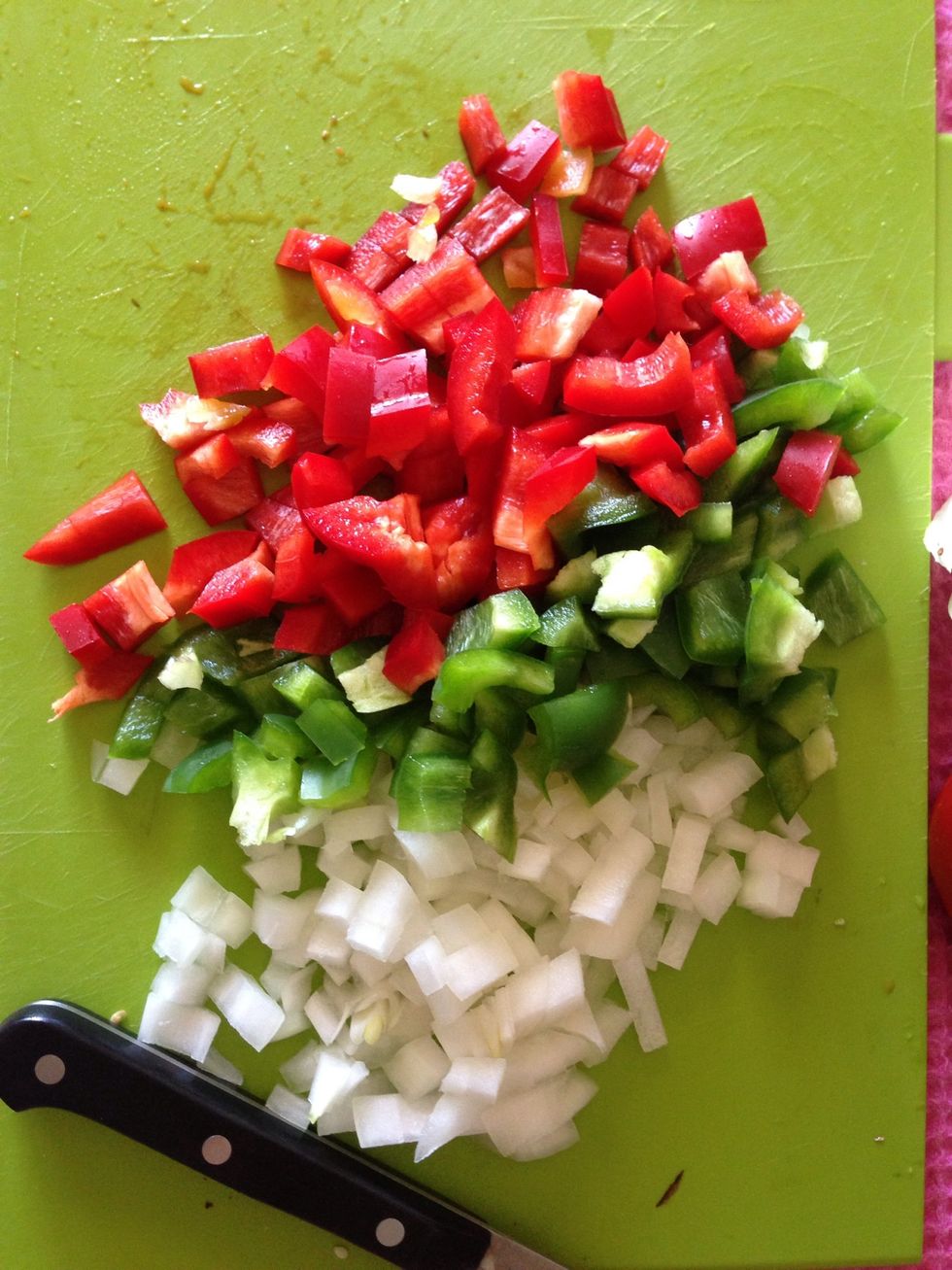 Chop your onion and bell peppers. Heat oil in a second pan and begin sautéing.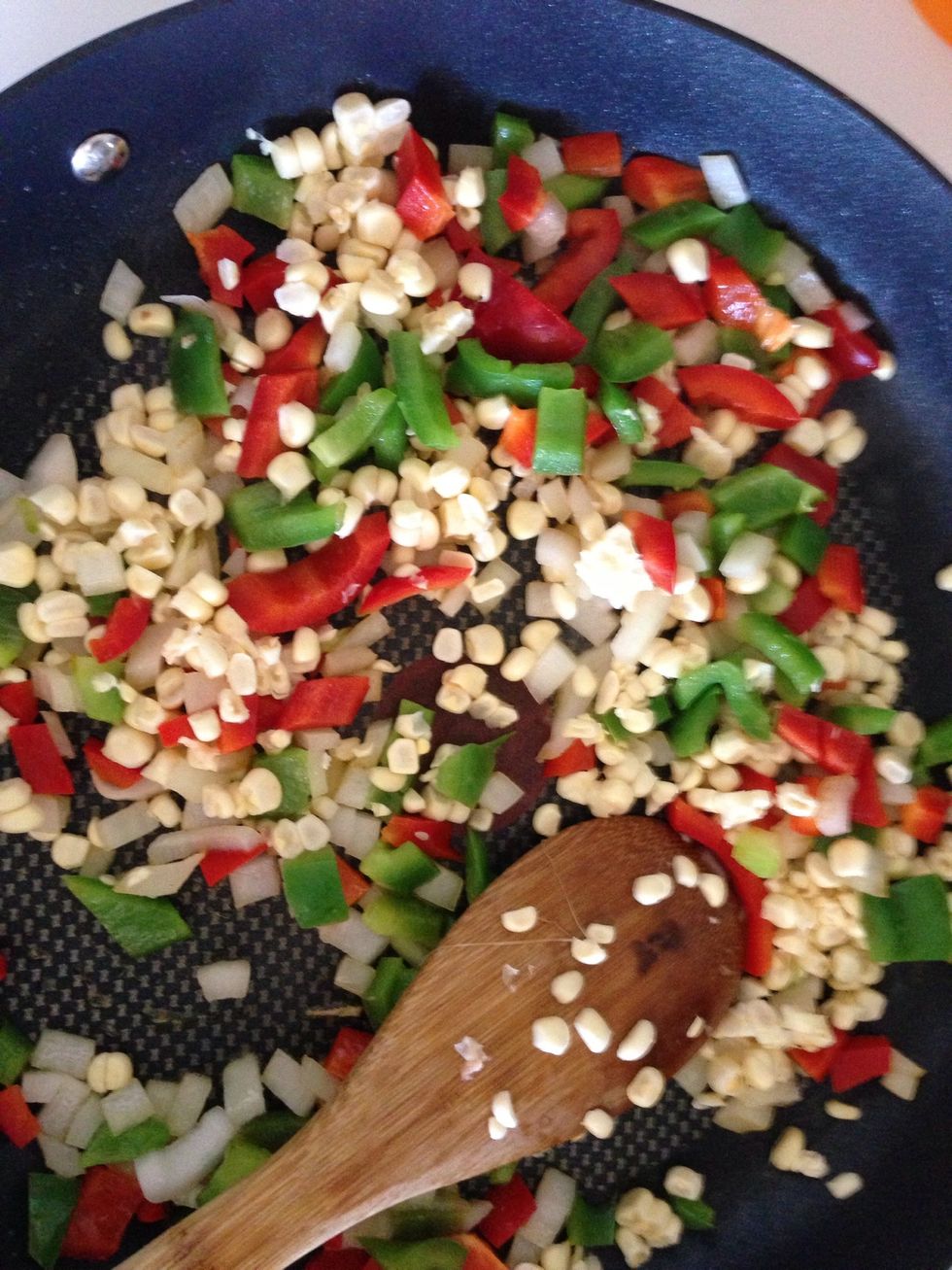 If you're using a fresh cob, using a knife take off the corn kernels and add them to the pan. Otherwise just just add half of a can of corn to the veggies.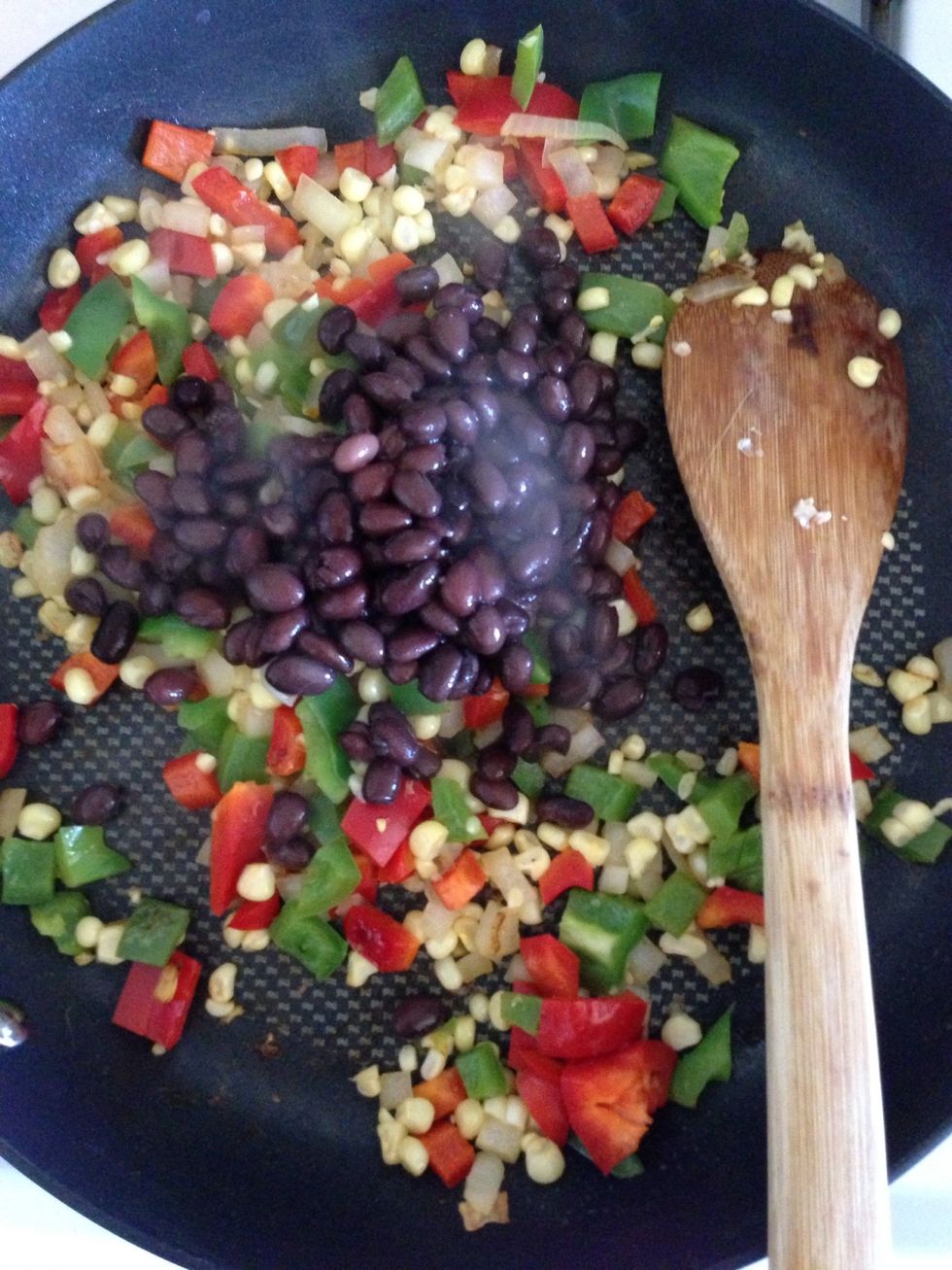 Rinse the beans and add them in. At this point you can add salt and pepper to taste.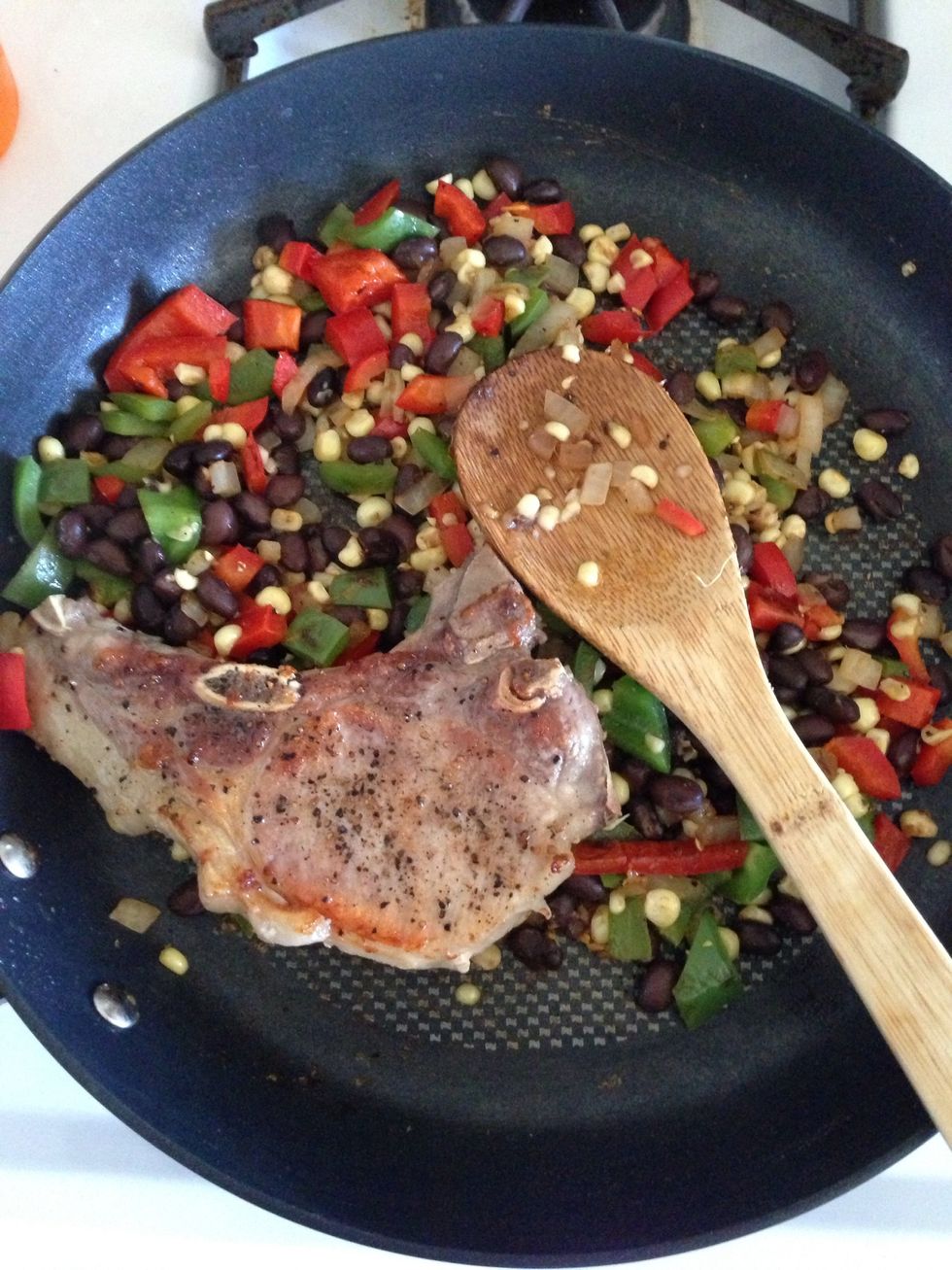 Once the chops are done add them to the mix!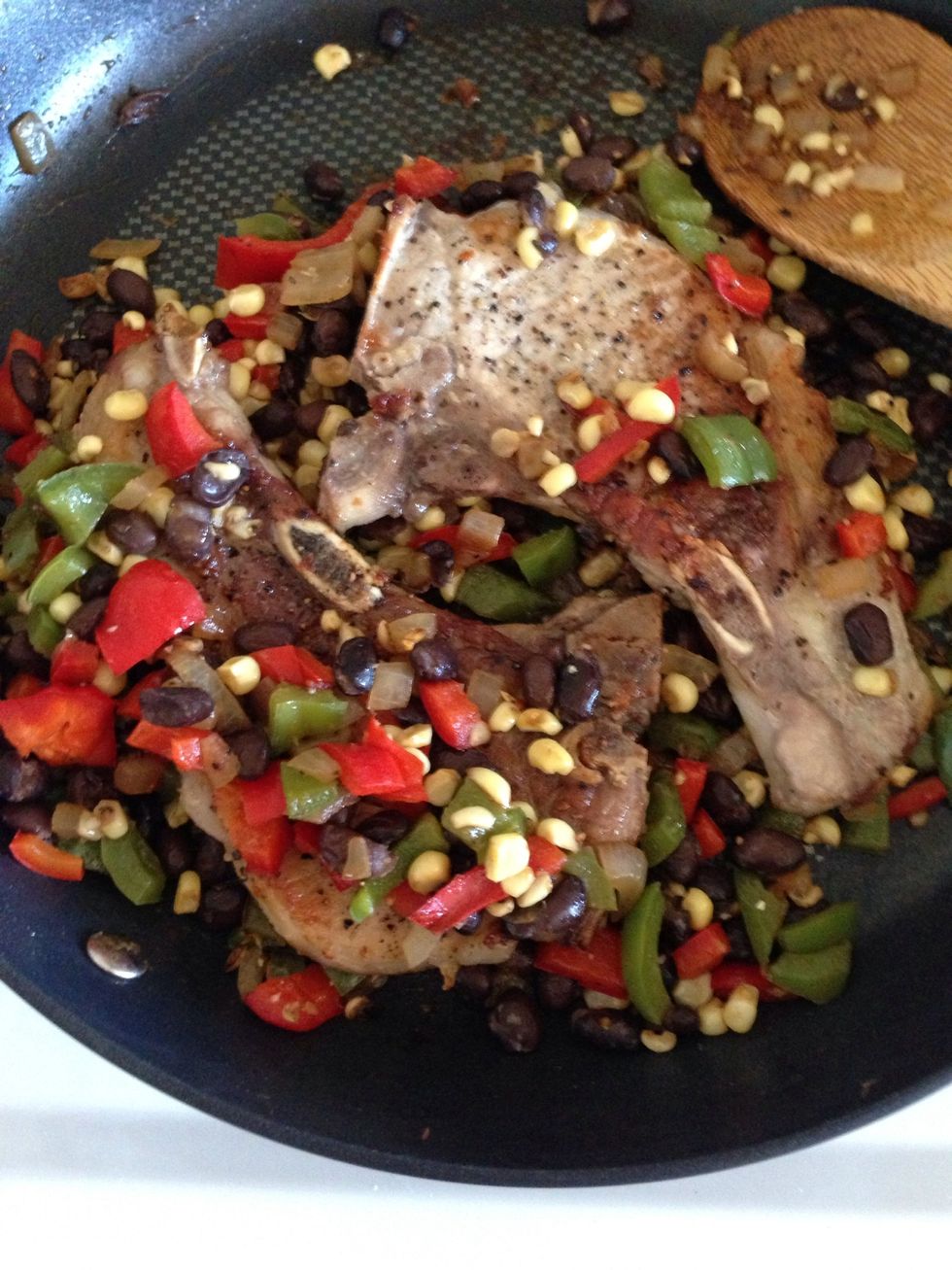 Cook for 5 more minutes. Pair this up with white rice. I love eating this with a diced serrano pepper sprinkled over the veggies and beans. This literally took me less than 30 min to make! Enjoy!!!
2 pork chops
1/2 can of black beans
1 sm corn or 1/2 can of corn
1/2 green bell pepper
1/2 red bell pepper
1 small onion
Salt
Pepper
Oil
Dulce Sikes
26 yr old, mother of 2 girls, wife of great man. Fun, funny, savvy, love to shop, love to eat, love to love!
Santa Barbara, California