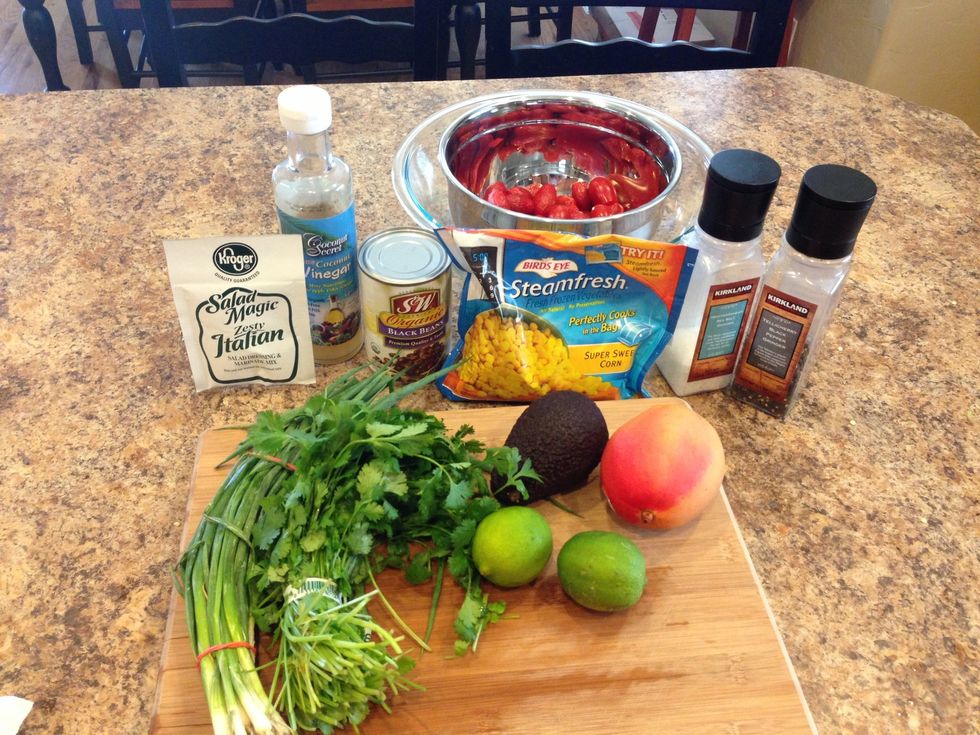 Here are all of the ingredients you will need to make this yummy fresh salsa.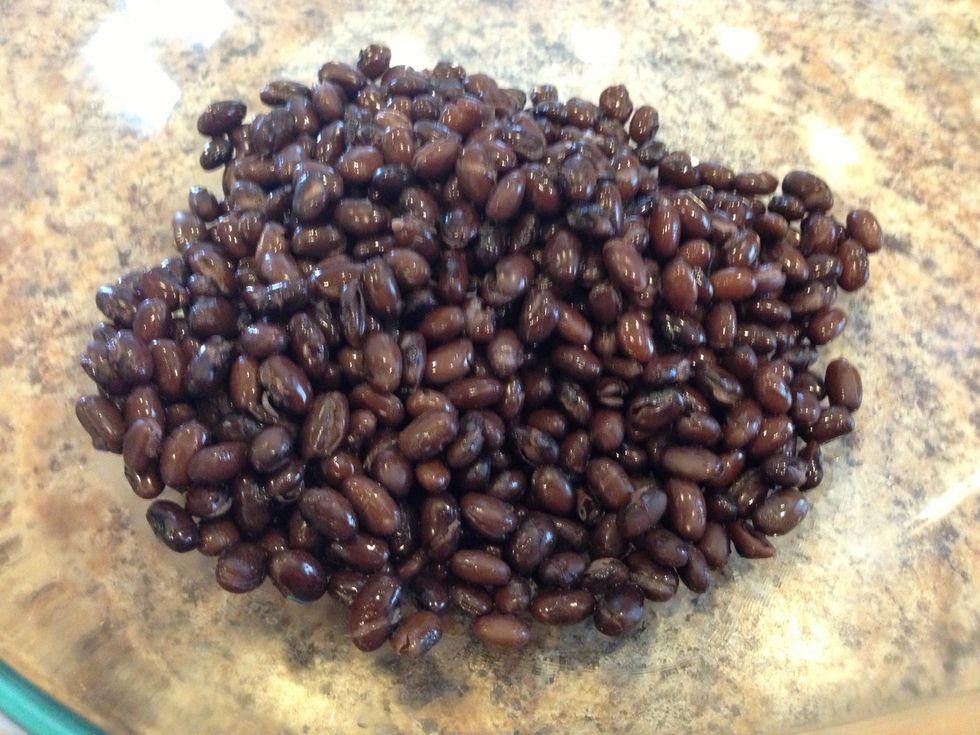 First, drain and rinse your black beans and pour into a large bowl.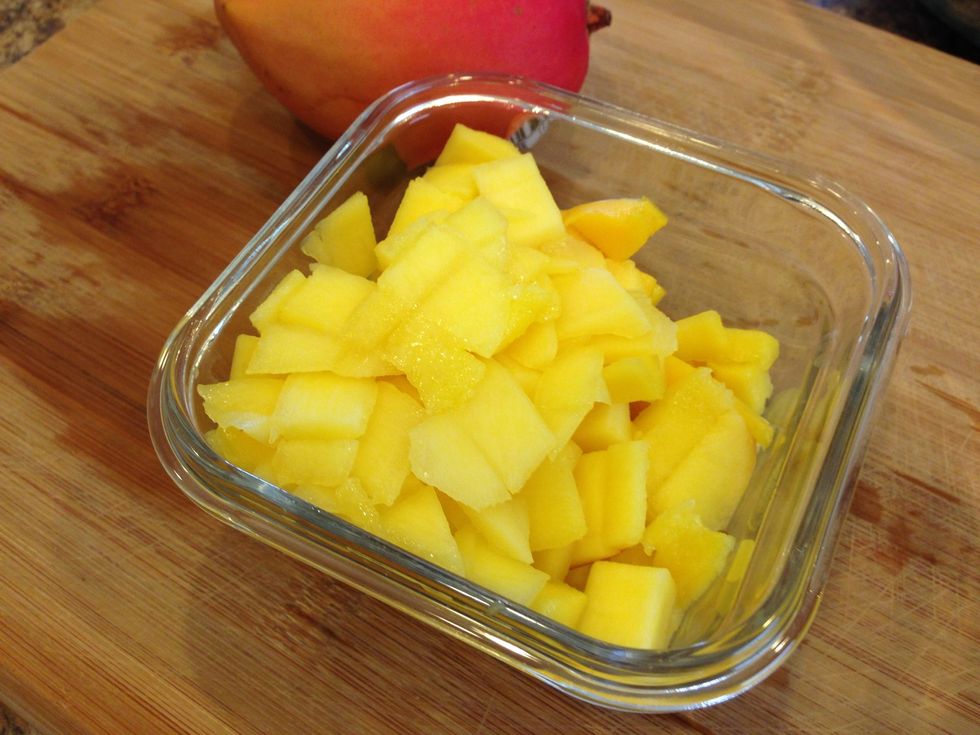 Next, dice your mango into bite size pieces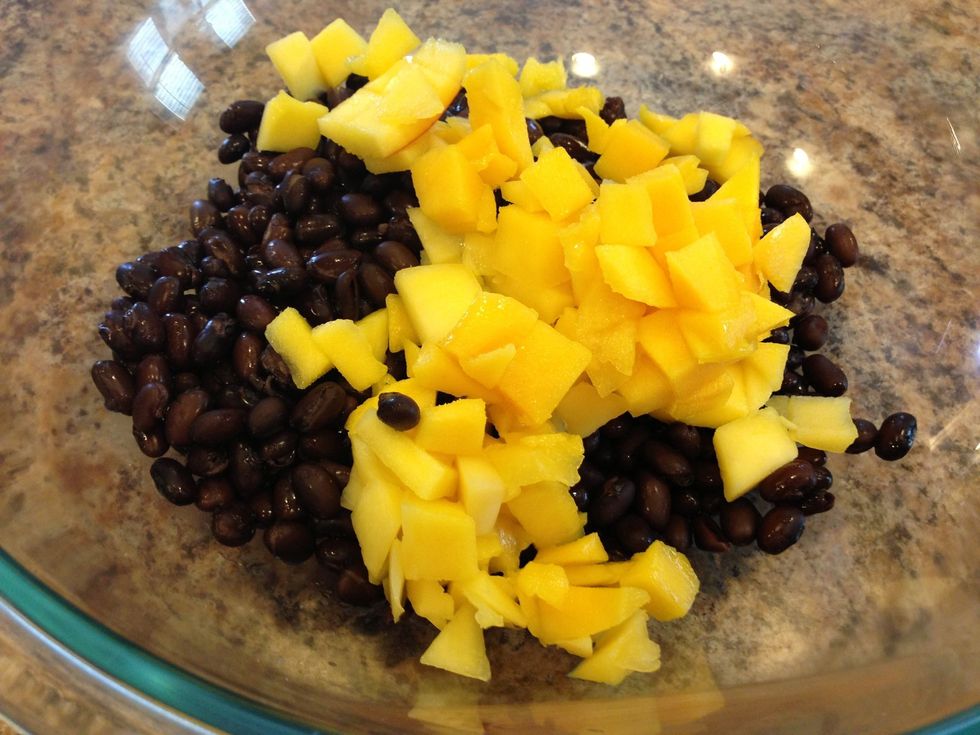 Add those to the bowl with the black beans.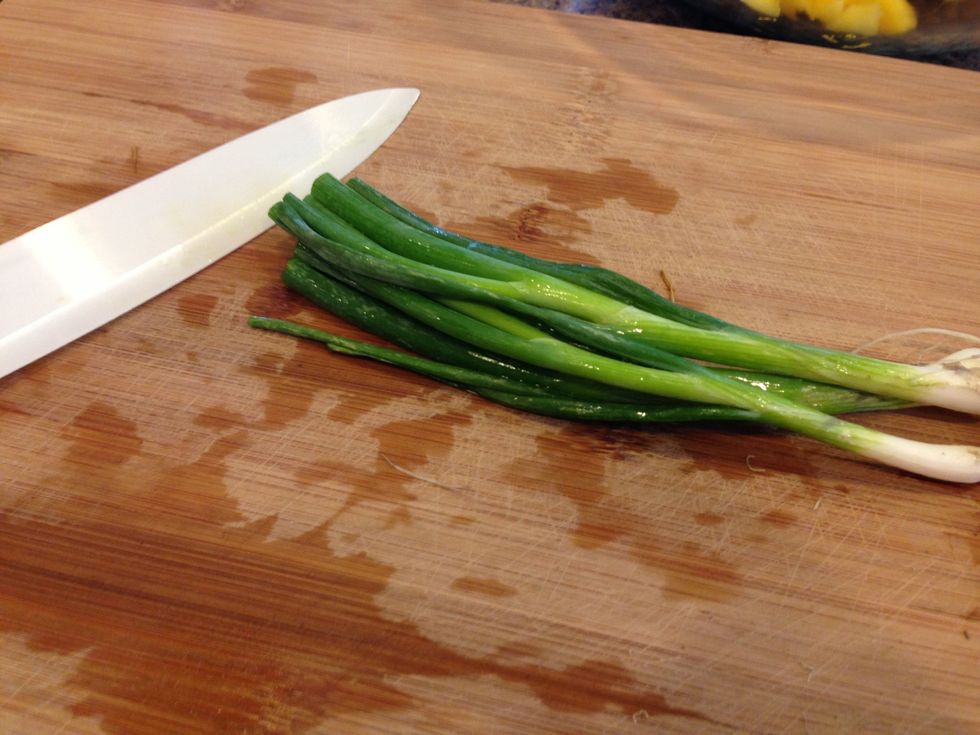 I use green onions because I don't like the onion flavor to over power everything else. I trim off the tips at the top and then dice.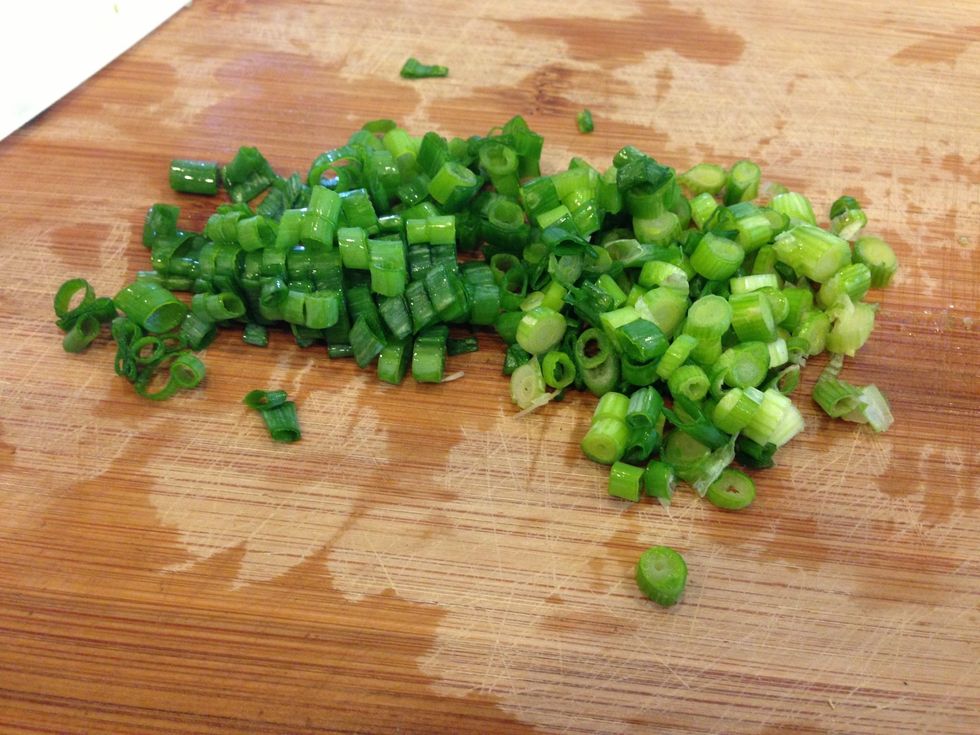 It should look something like this when your done. Add the onions to the bowl.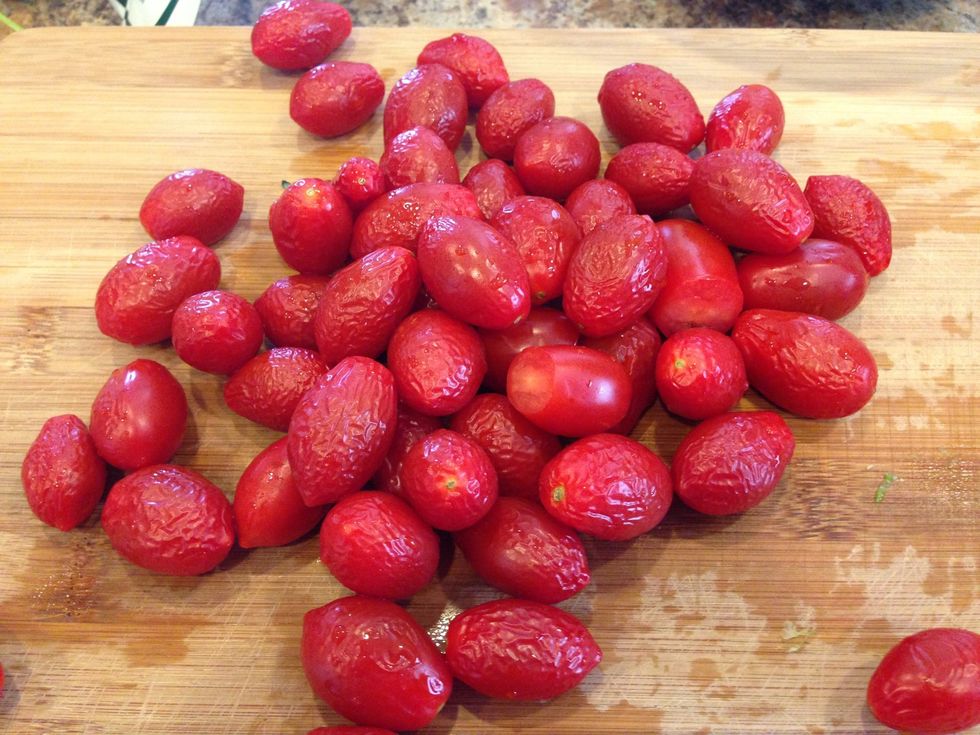 I used grape tomatoes thus time, but you can use any kind of tomatoes you have on hand or pick up from your local farm.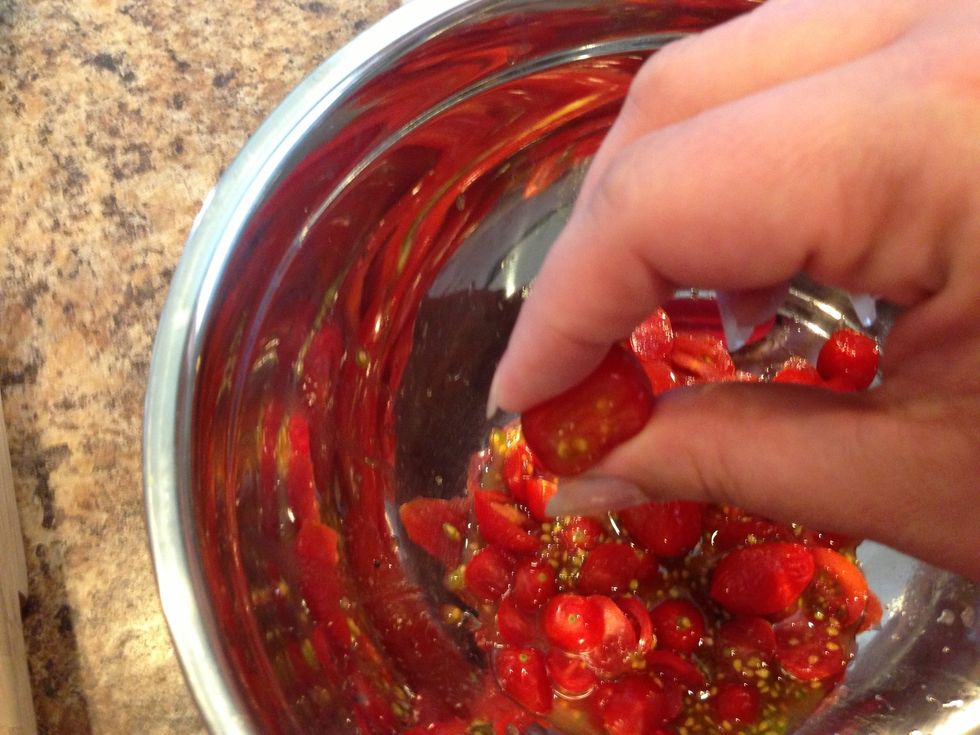 Slice off the top of the tomato and squeeze out the seeds and middle of the tomatoes. It doesn't have to be perfect but you don't want your Salsa to be to watery so get out what you can but be gentle.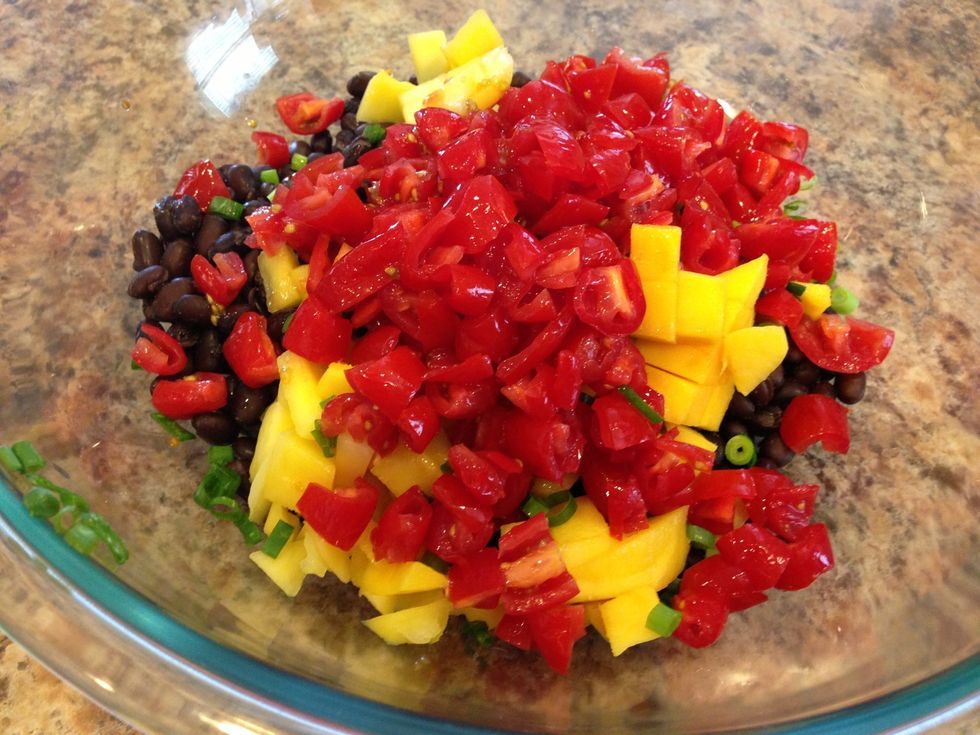 Dice the tomatoes and add those to the bowl.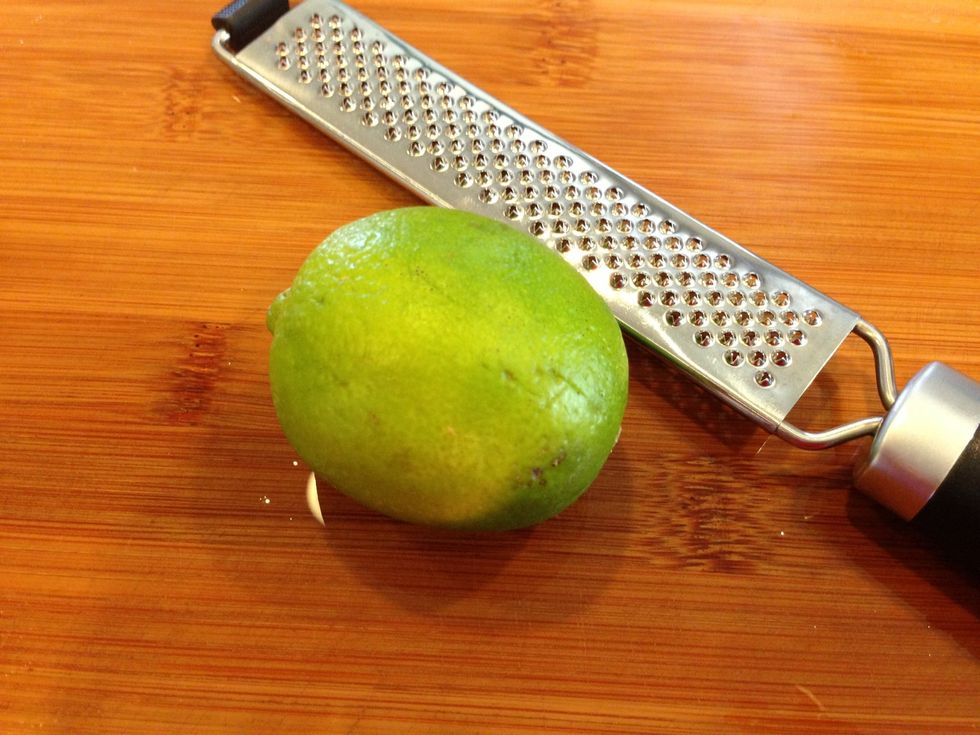 Now it's time for delicious lime zest! This step really helps brighten the flavor of the salsa. Zest one lime and add to the bowl.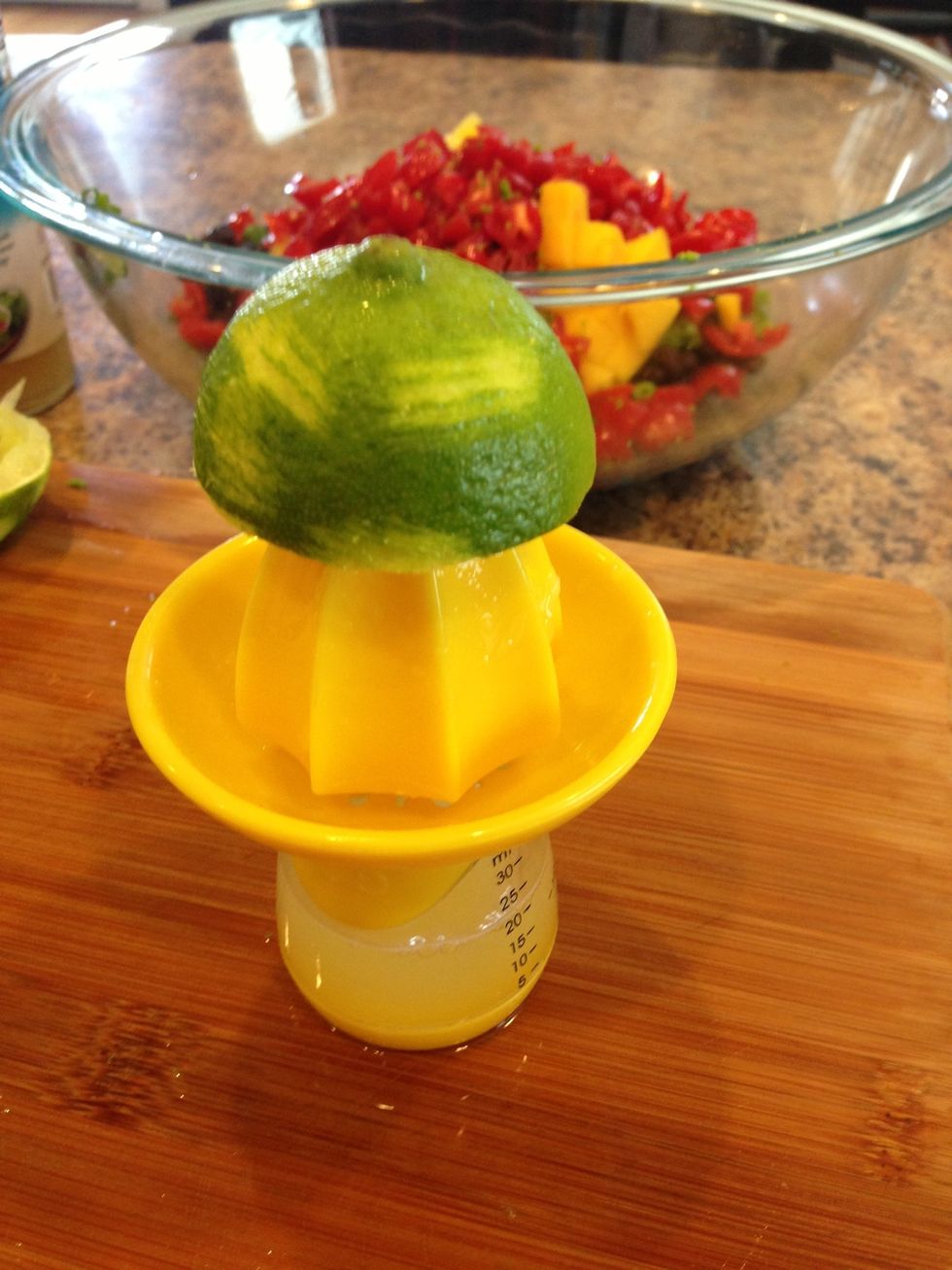 Juice the lime and add that to the bowl.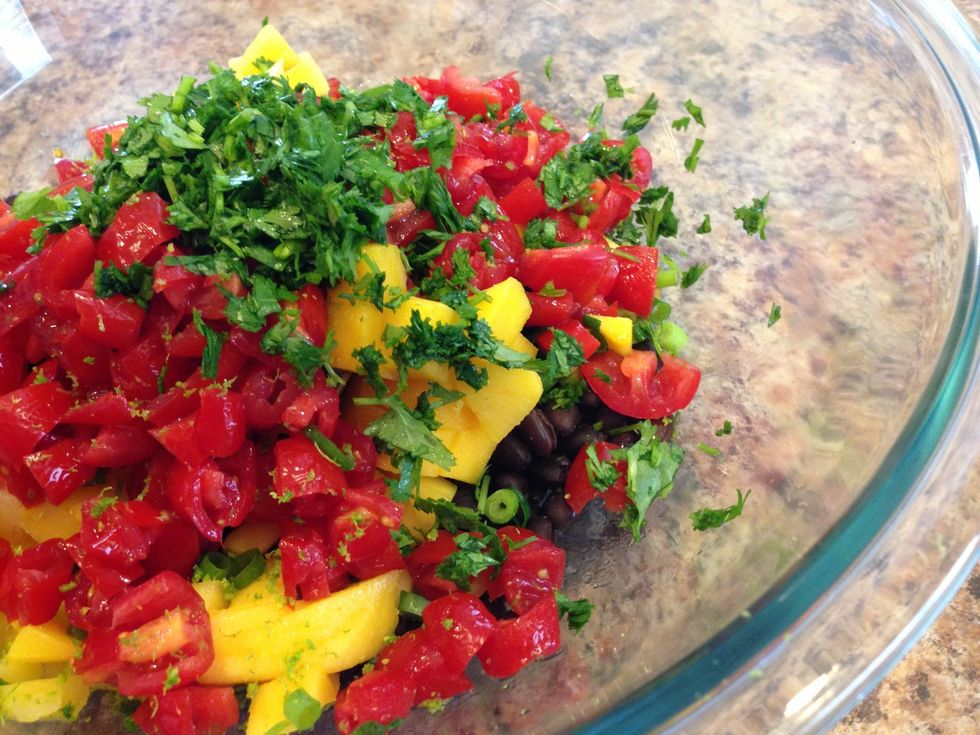 Chop fresh cilantro and add that to the bowl.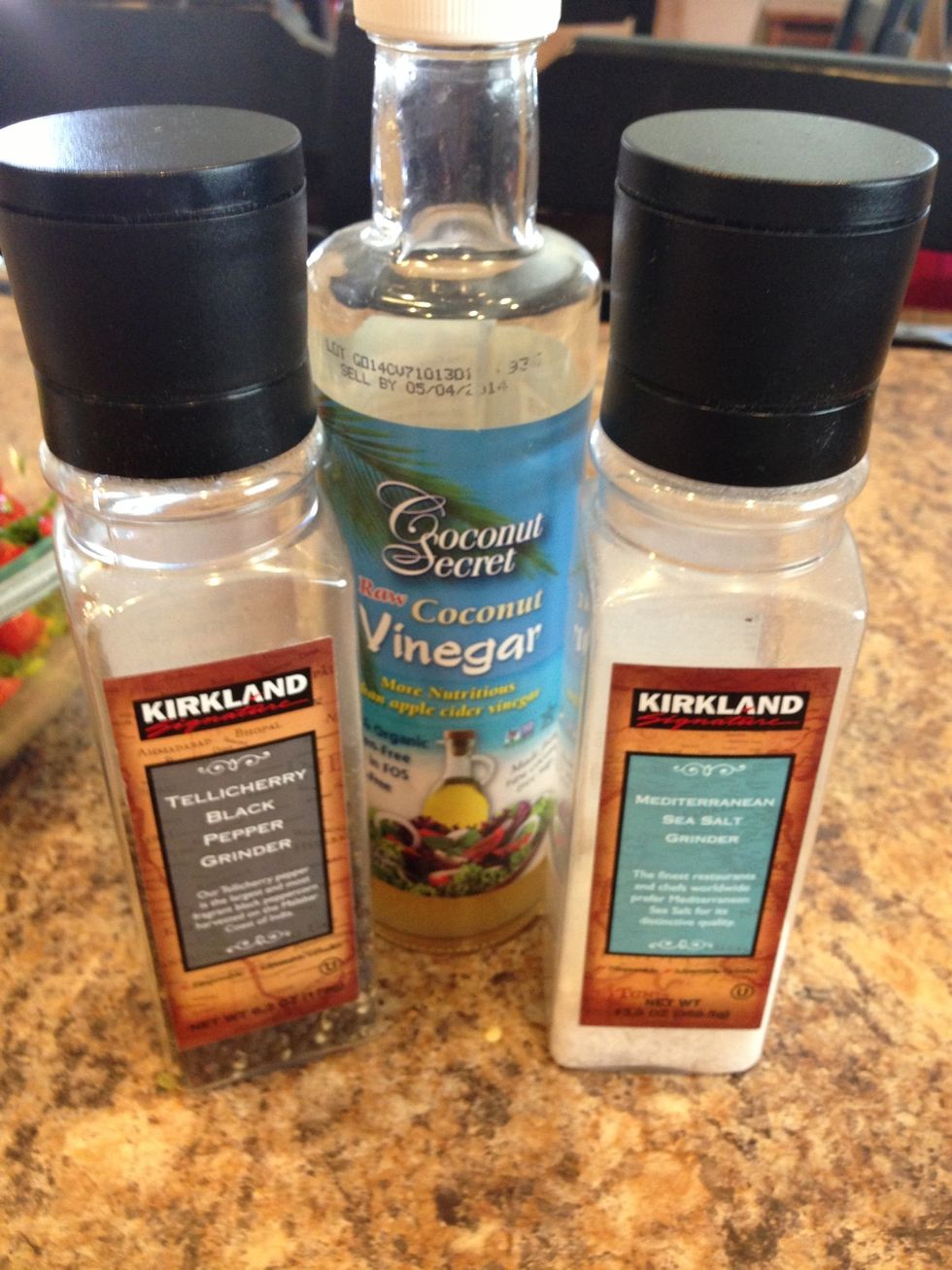 I used 3-4 T of coconut vinegar, but you can use apple cider or rice vinegar if you prefer. I always add a little S&P to taste:) hint: you might need a little more vinegar so make sure to taste it.
Cube 1 avocado.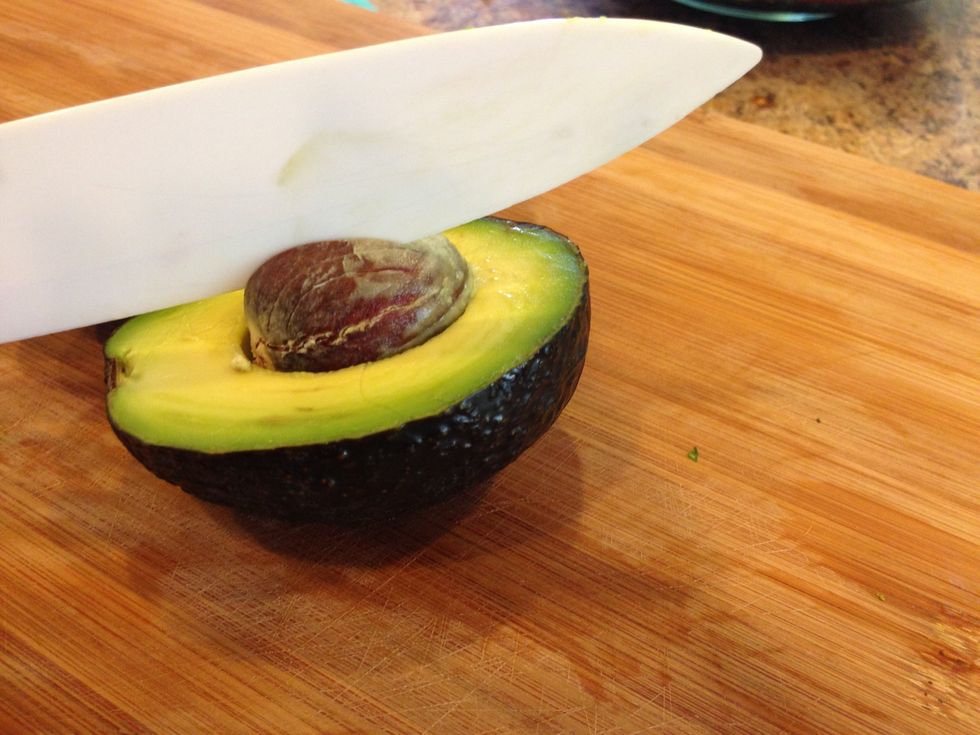 Here's a trick to get the seed out. Hit the seed with the upper part of your knife. It should stick into the seed then grab the top of the blade just above the seed and wiggle it loose. Toss the seed.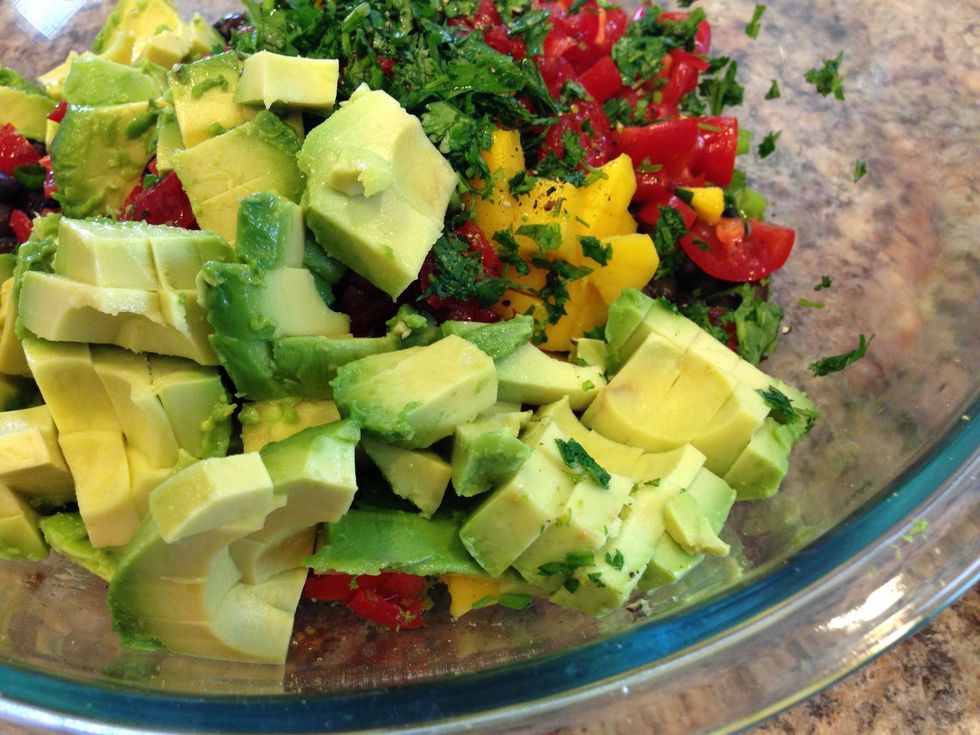 Add avocado to the bowl.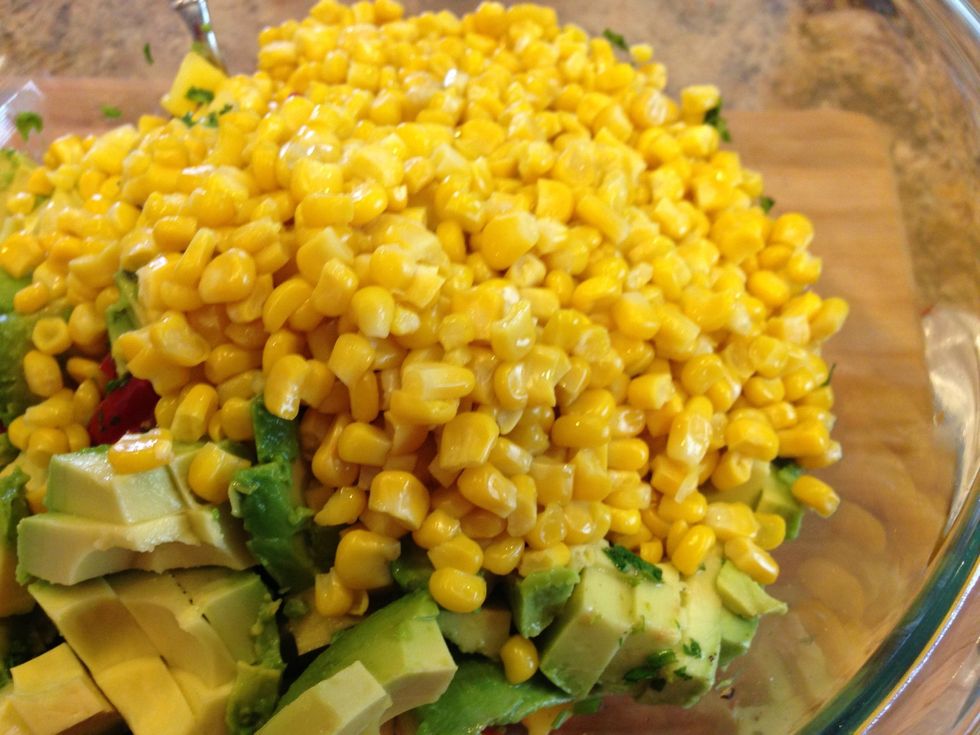 You're almost done! Add the steamed corn. (In the summer you can grill fresh corn and cut it off the cob. It really adds flavor)
Add the Italian seasoning packet and get ready to stir!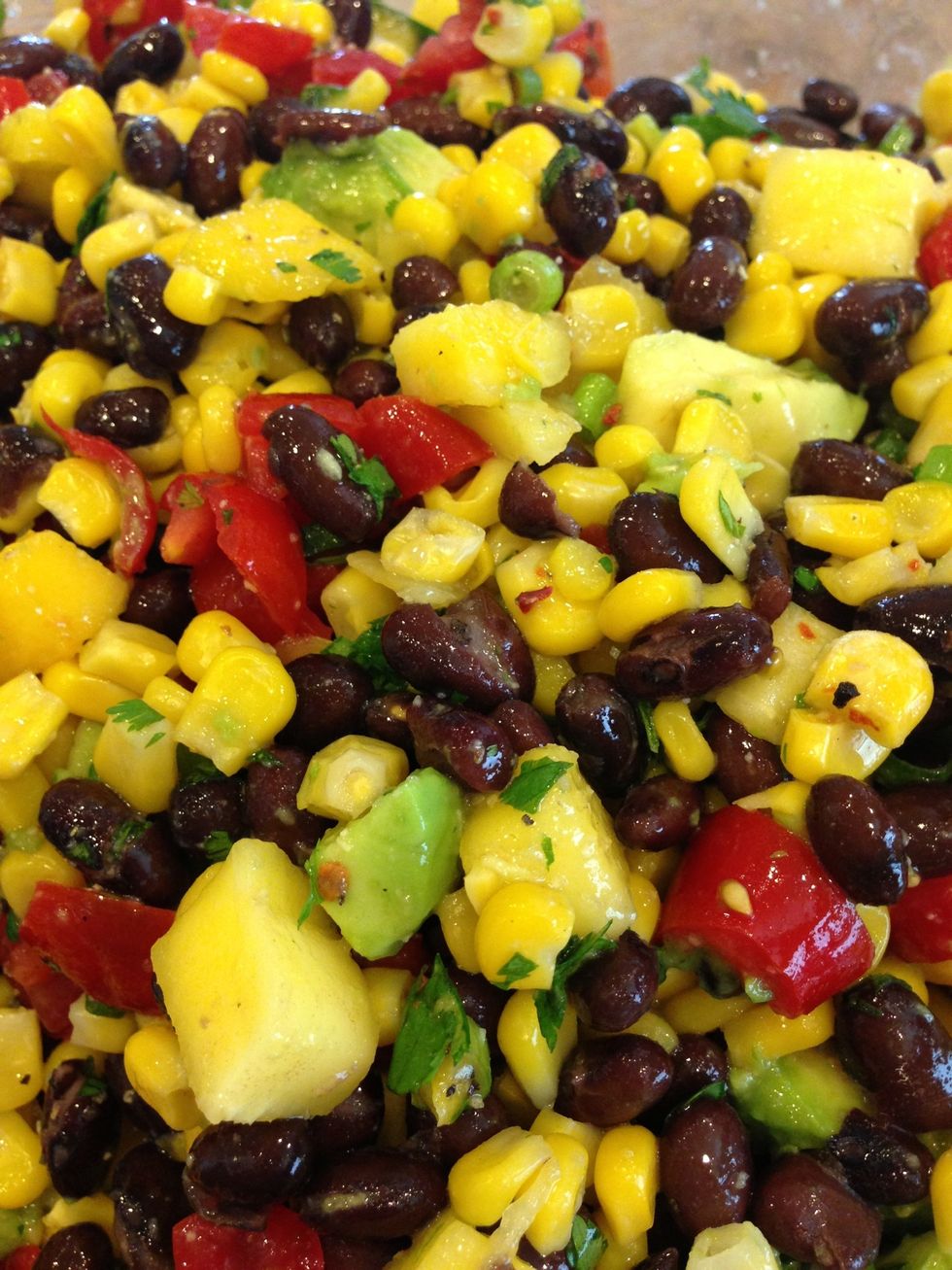 Stir everything together and let it sit for a few minutes and then dive in! This make a lot so it's perfect for BBQ's or parties. Serve with tortilla chips.
Tip: Refrigerate in an air tight container to maintain freshness. Will stay good in the fridge for up to 3 days, but looks the best on day one so serve it fresh!
1.0 Ripe Avacado-cubed
1/4c Green onions-diced-can use less if preferred
2.0c Corn-grilled or steamed
1.0 Can black beans rinsed and drained
1.0 Ripe mango-diced
2.0c Grape tomatoes-can use other tomatoes on hand
1.0 Packet Italian seasoning
4.0Tbsp Coconut vinegar-can use apple cider or rice vinega
1/4c Fresh chopped cilantro
2.0 Fresh limes- zested and juiced.
Salt and Pepper to taste