Sticky tangy edamame. Yum! http://marisa-makes.blogspot.com
55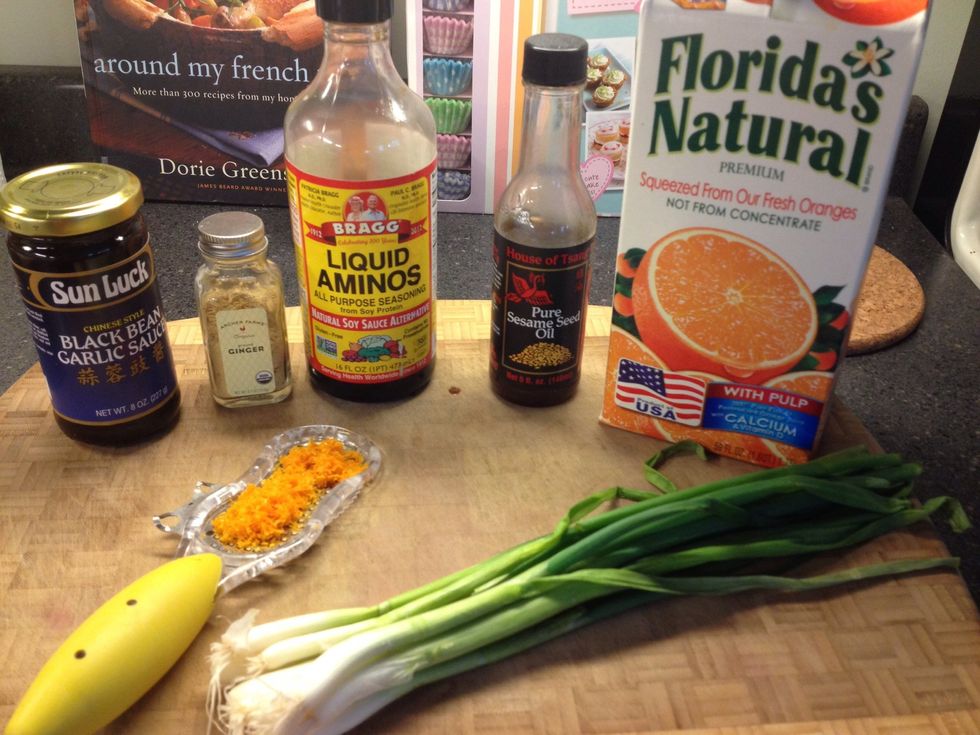 Gather ingredients. Zest the orange and dice the onions.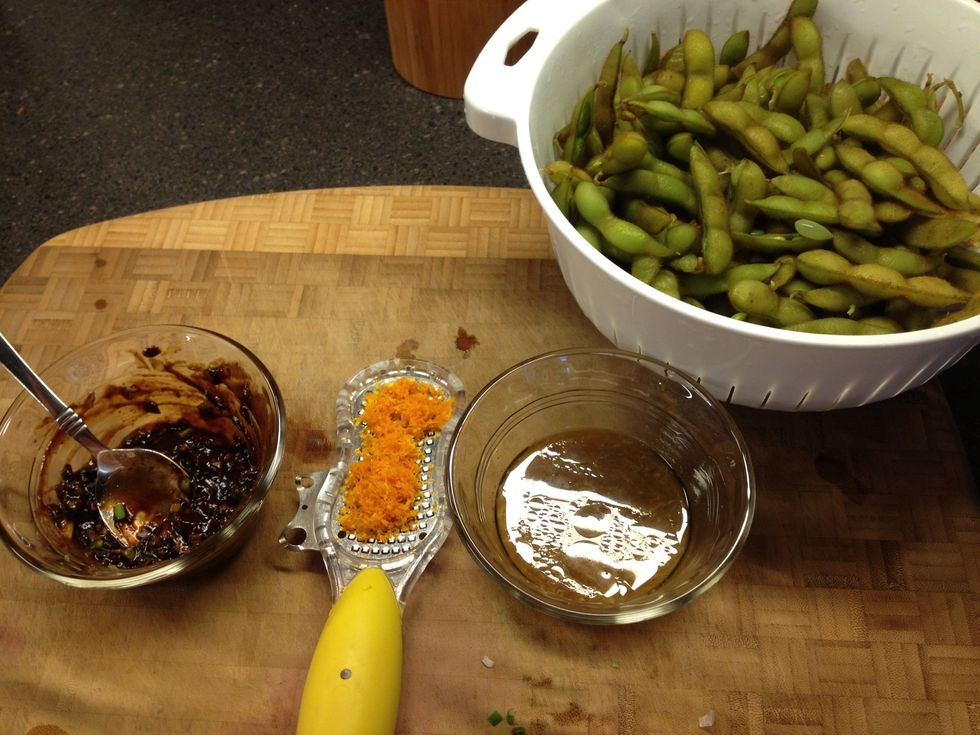 Steam frozen edamame about 3 min in salted water. In one bowl add black bean sauce, ginger and green onions. In the other combine oj, sesame oil and soy sauce.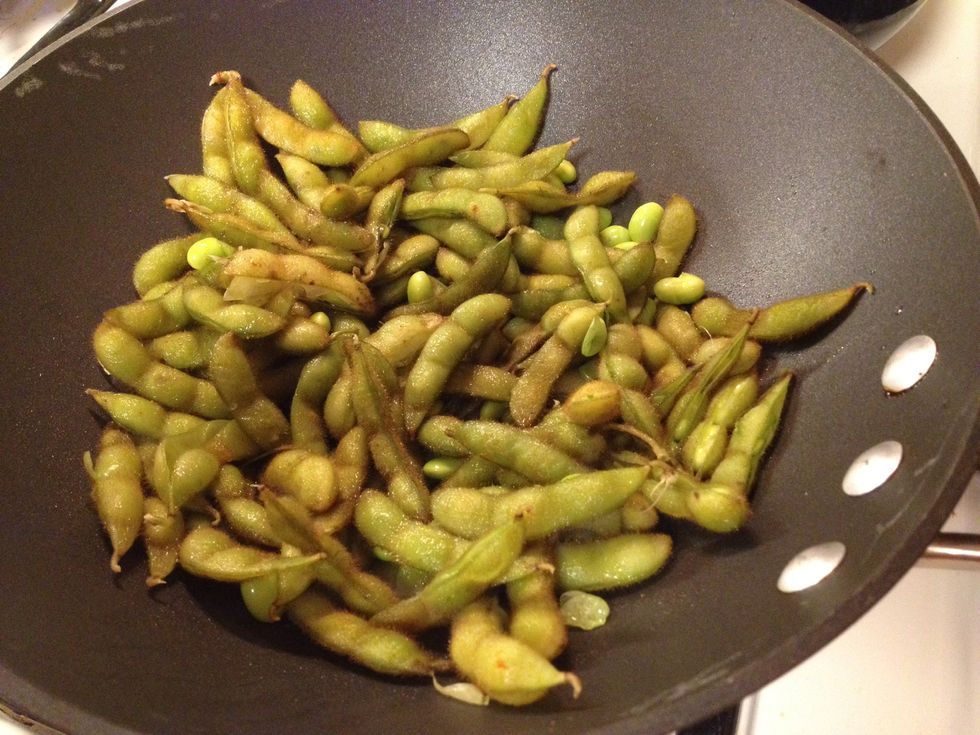 Heat a wok on med high with about 1 tbsp of olive oil. Toss in edamame.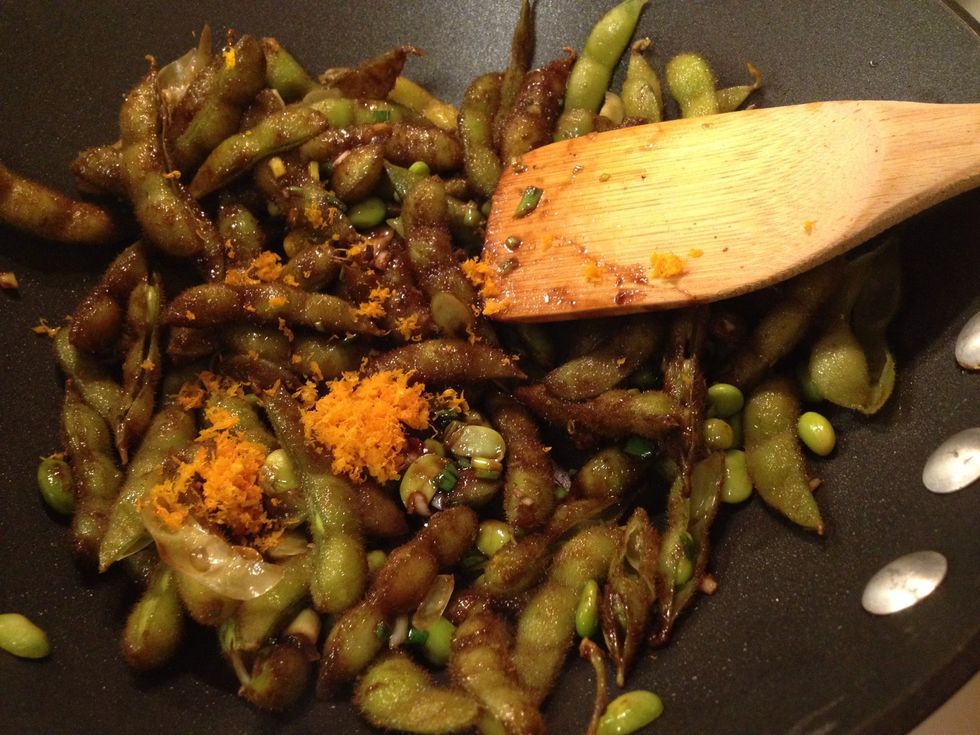 Add black bean sauce and stir one minute. Add zest and stir, then add final liquid ingredients. Cook until the liquid turns to a glaze and very little liquid is left.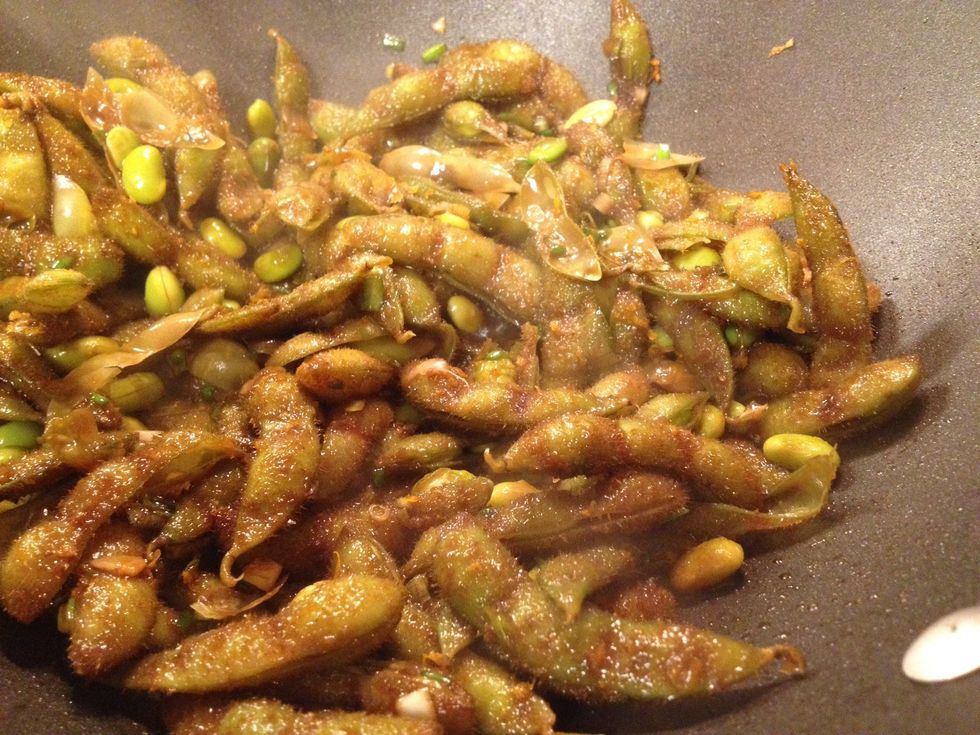 Enjoy. And use a napkin. I wish you enough!
3.0tsp Black bean garlic sauce
3.0 Green onions diced
1.0pch Ground ginger
2.0Tbsp Orange juice
1.0Tbsp Soy sauce
1.0tsp Sesame oil
Optional orange zest
1.0lb Shelled or unshelled edamame