Delicious, healthy and filling summer salad. A great side dish or can be eaten alone as a meal. This recipe serves 6-8 people.
55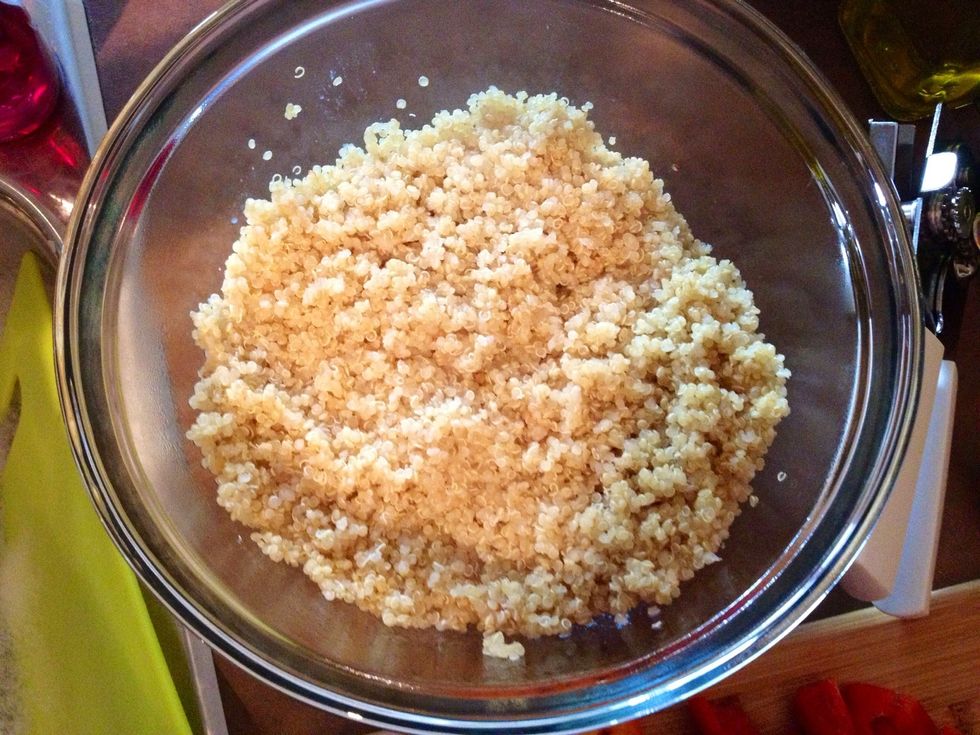 Cook one package of quinoa (I used PC organic quinoa) follow the directions on the box, it should take between 15-20 mins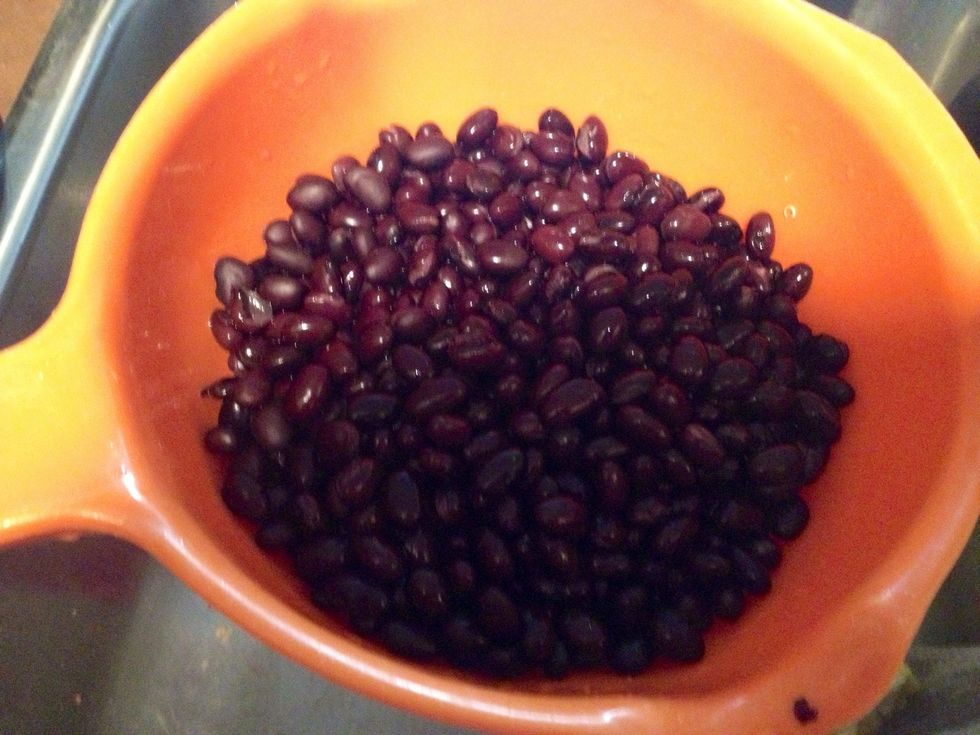 Rinse and drain one 540ml can of black beans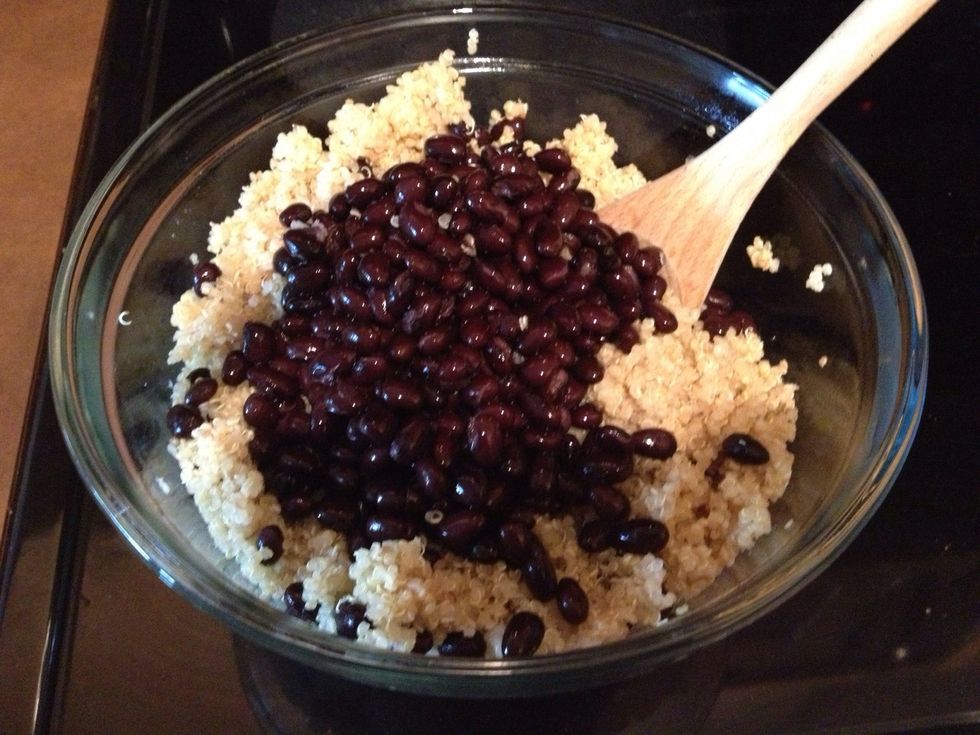 Add the black beans to the quinoa and mix well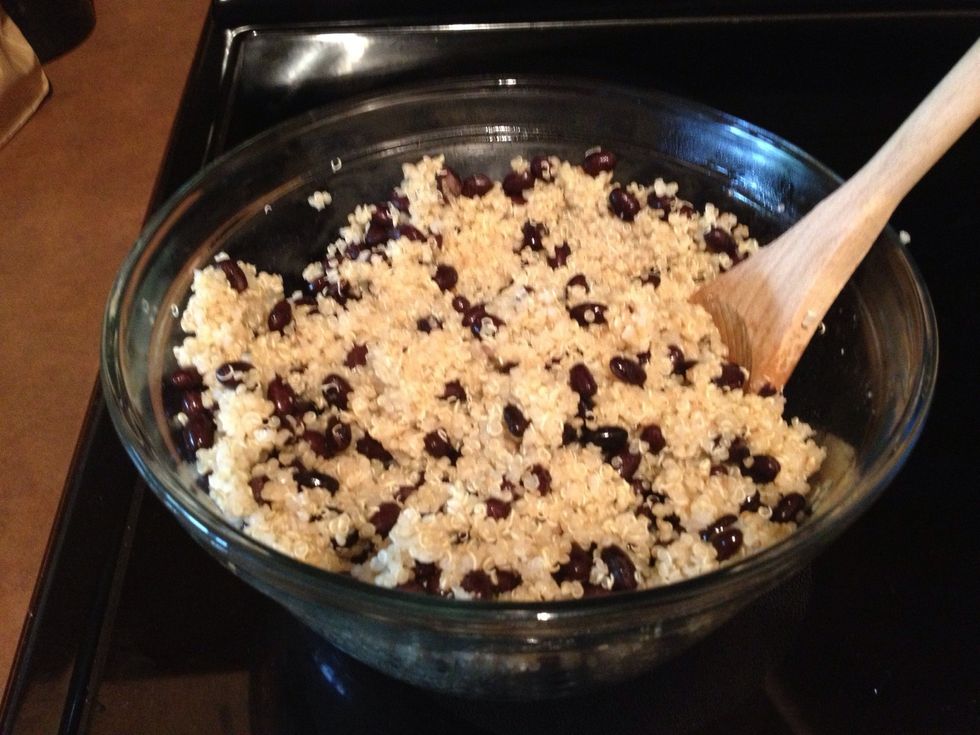 This is what it should look like after, set the mixture to the side... Time to chop some veggies :)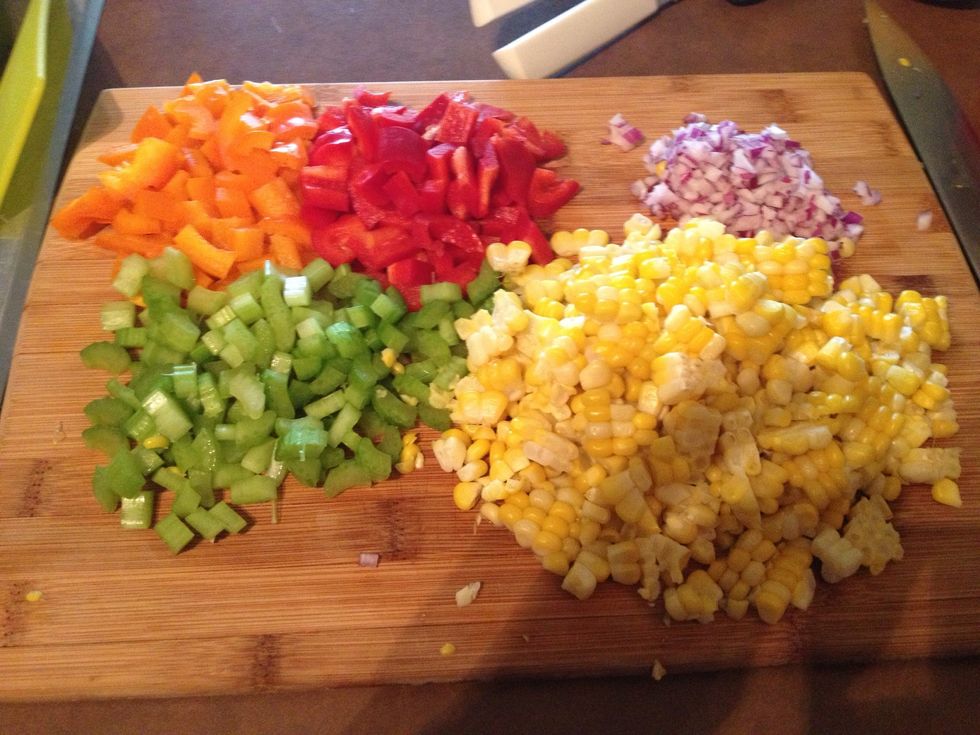 Chop the vegetables (celery, corn, onions and bell peppers) into bite size pieces. I used corn on the cob (cooked in boiling water) and then just shaved it off. You could use canned corn as well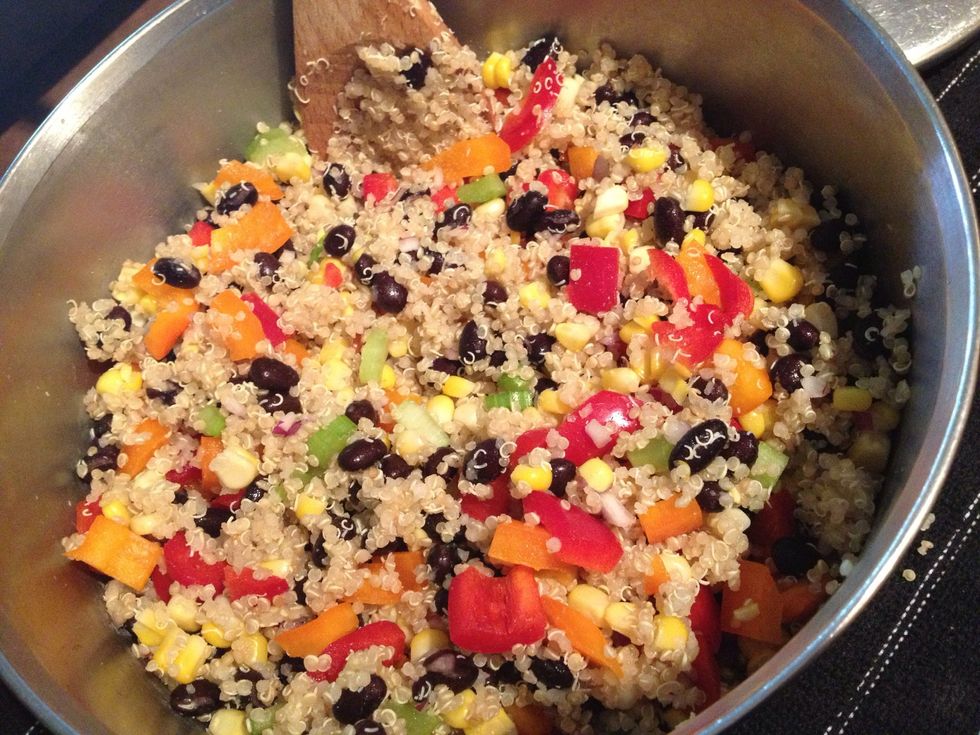 Add of the veggies to the quinoa and black bean mixture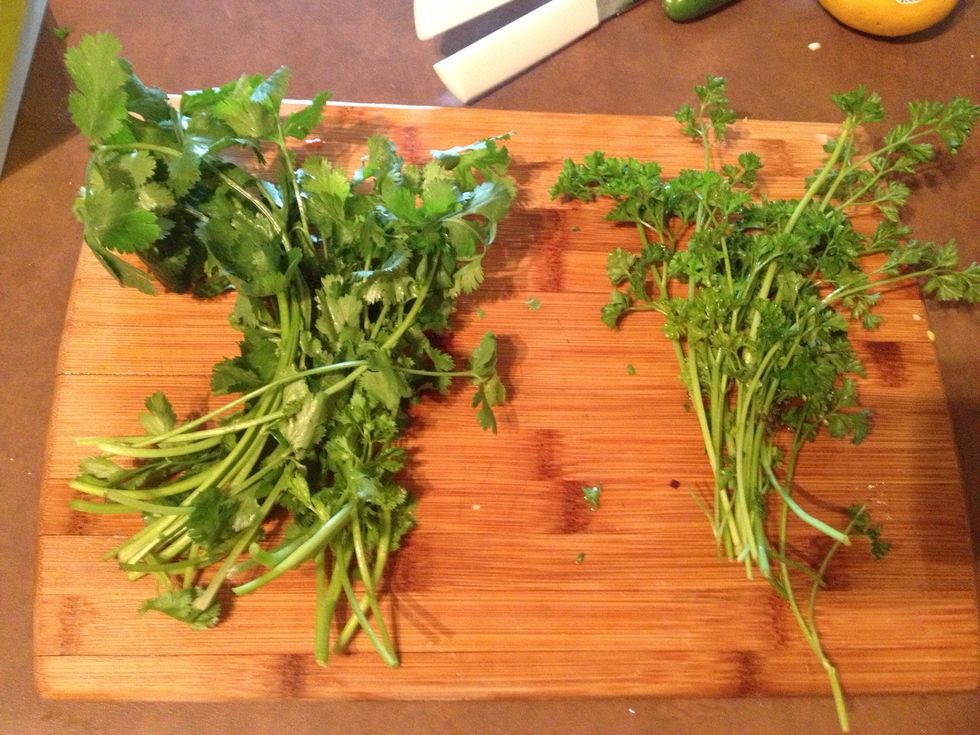 Take one small bunch of both cilantro and parsley, I really enjoy the taste of cilantro so I used a little extra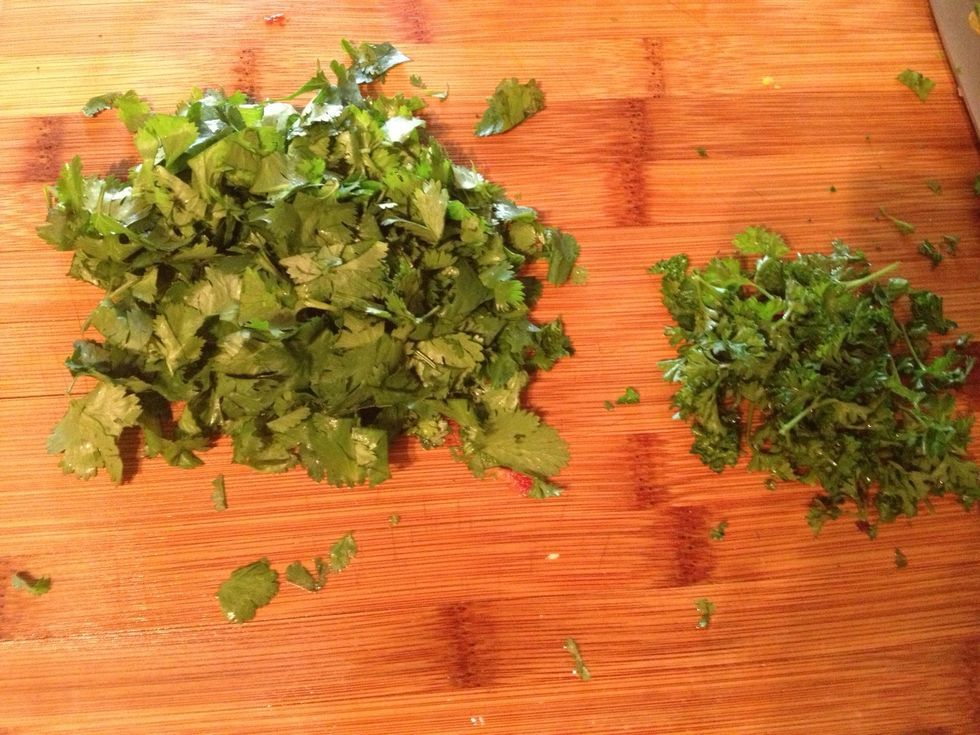 Remove the leaves and chop into small pieces. Set aside approximately 1/4 of the cilantro and save for the salad dressing.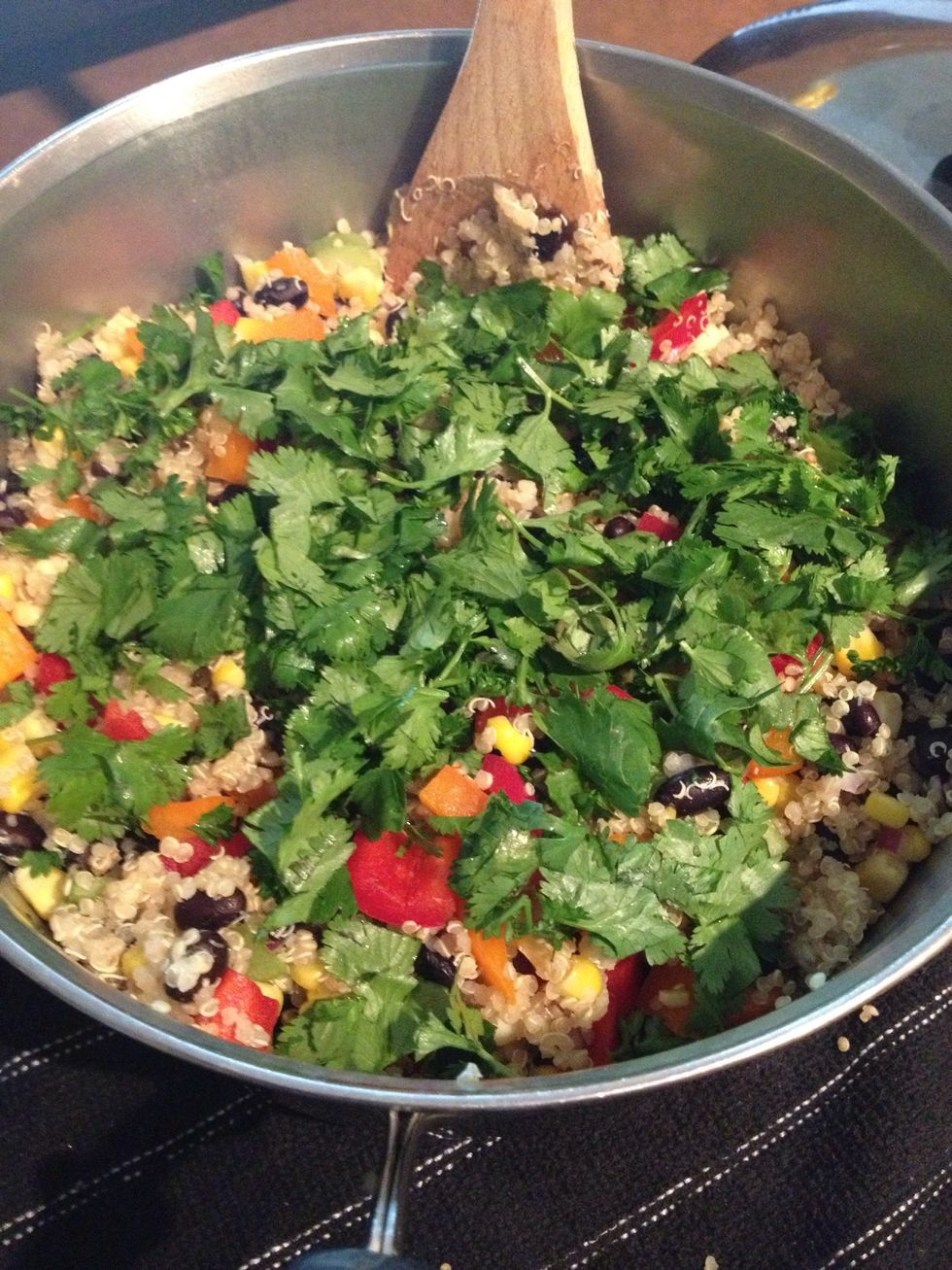 Add cilantro and parsley into the mixture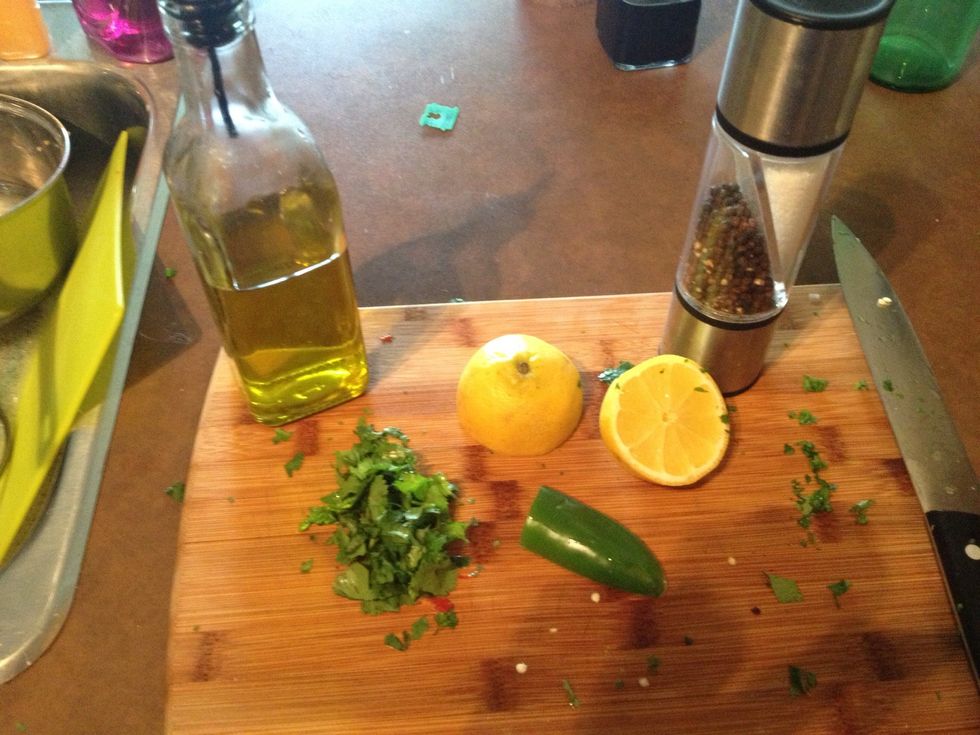 Time to make the dressing! It is super simple: cilantro, jalapeño, fresh lemon juice, salt and pepper to taste and a bit of olive oil (1 teaspoon)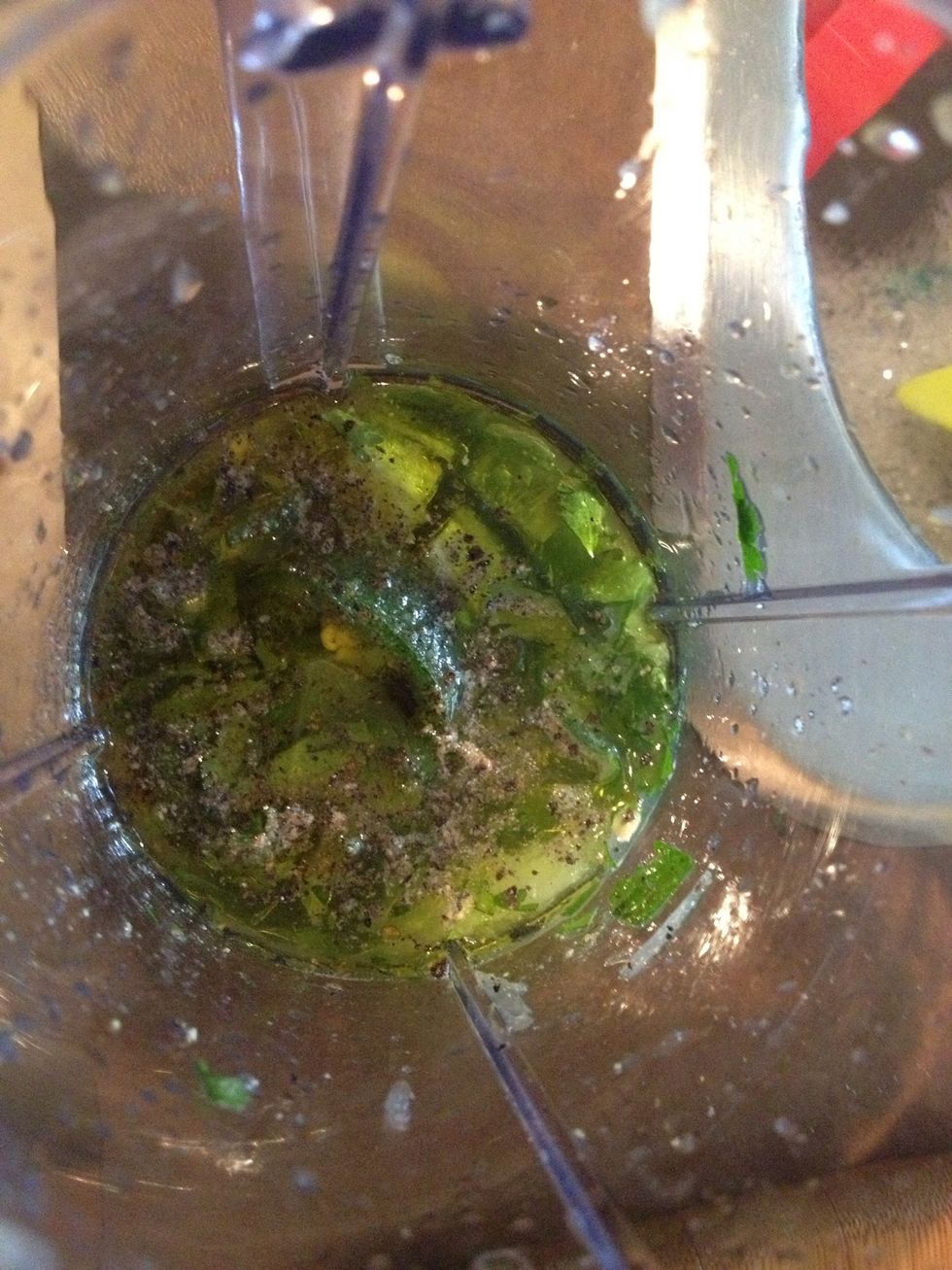 Add all the ingredient into a blending device, I used my magic bullet :)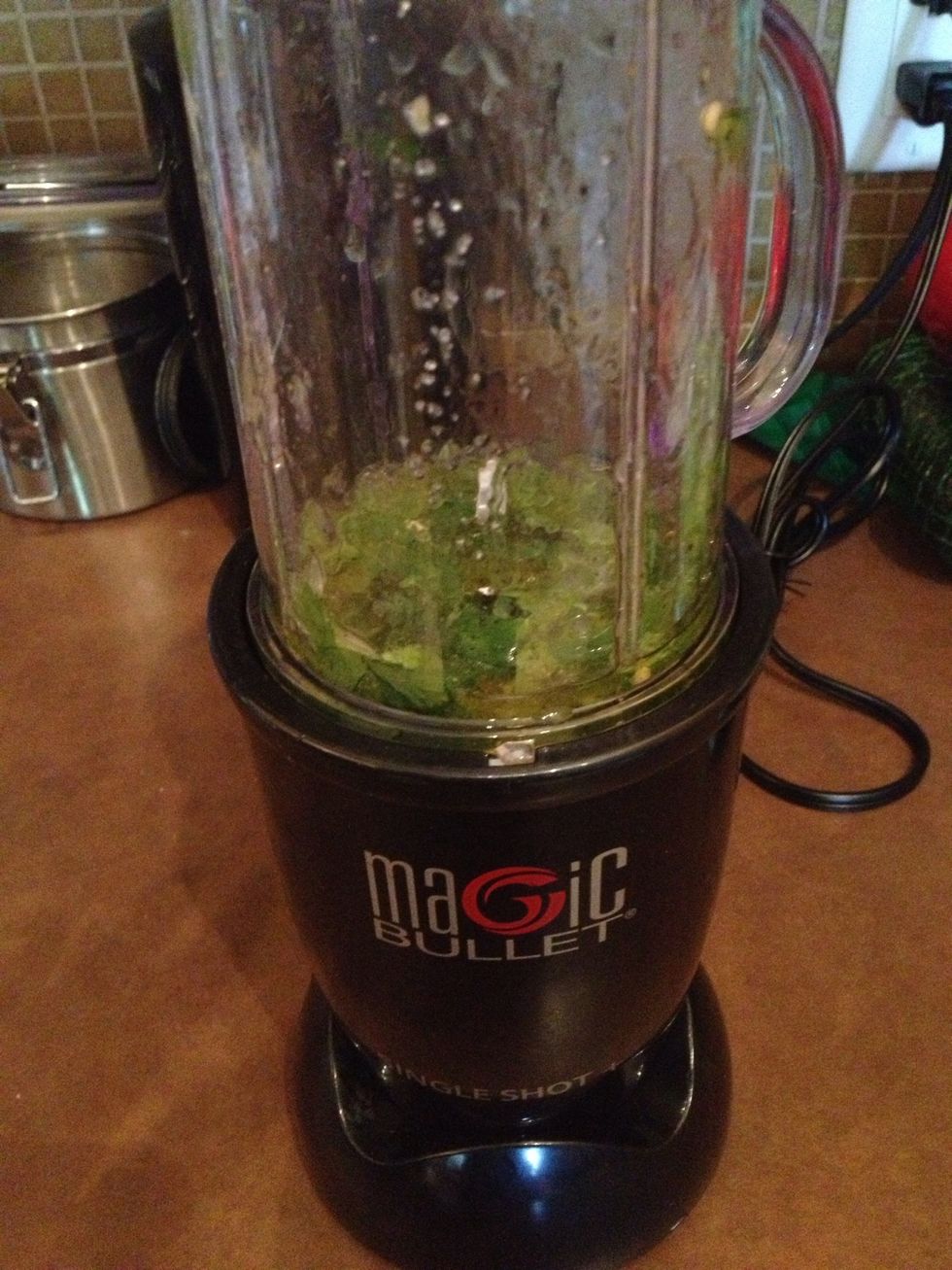 Blend.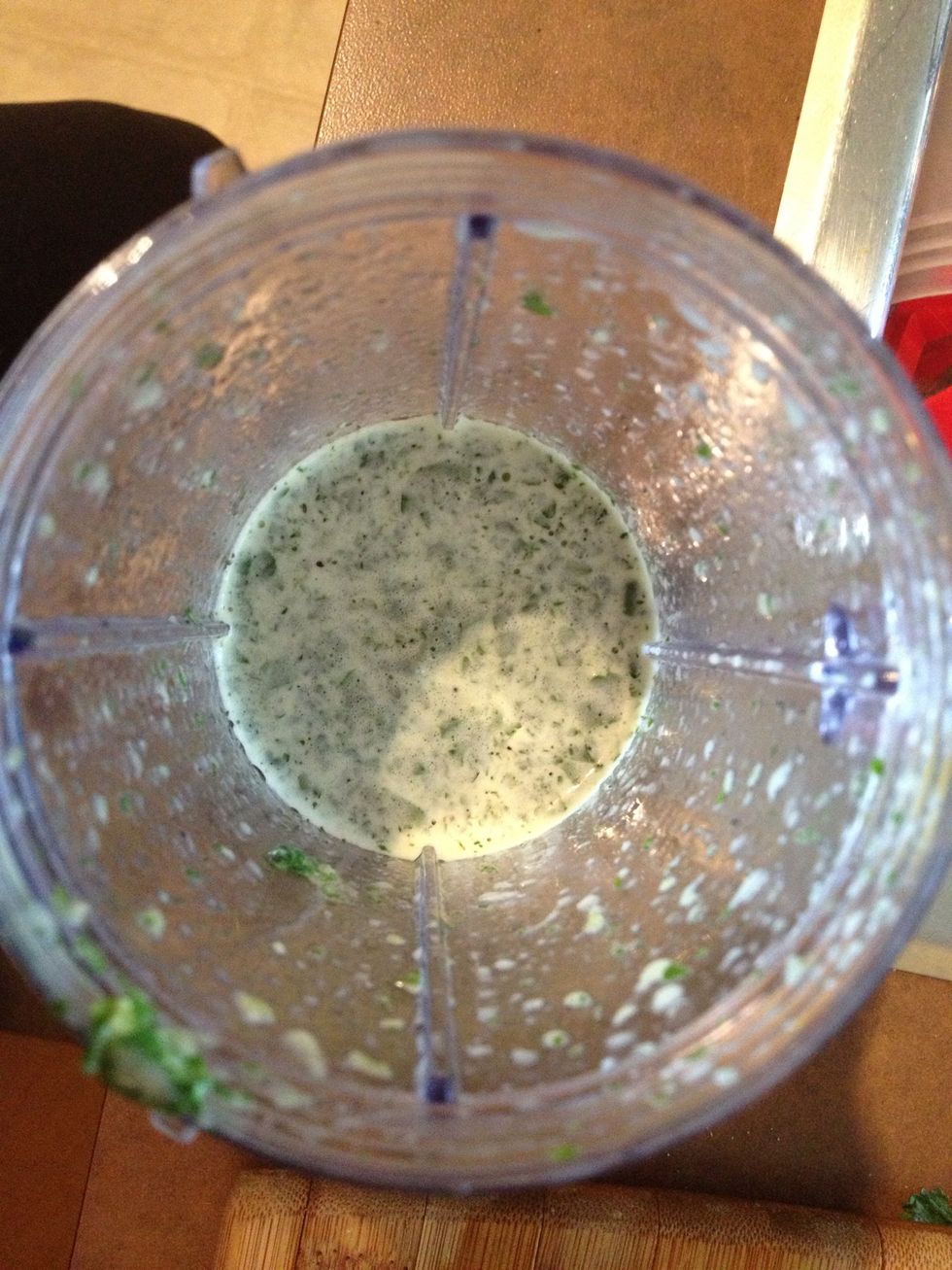 This is what the dressing should look like once it is done. The cilantro may not have completely blended but that is fine... Also if you taste it, it should taste very acidic and spicy.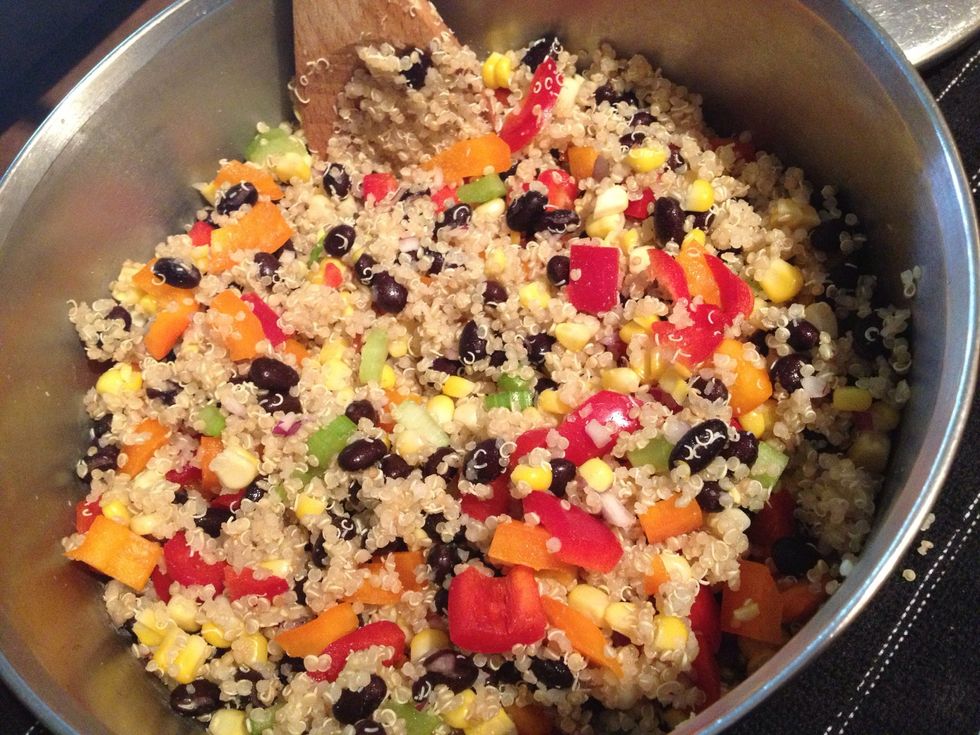 Add the dressing to the salad and mix thoroughly. The salad is meant to be served chilled, allow to sit in the fridge approx an hour before serving (this also allows for the flavors to infuse)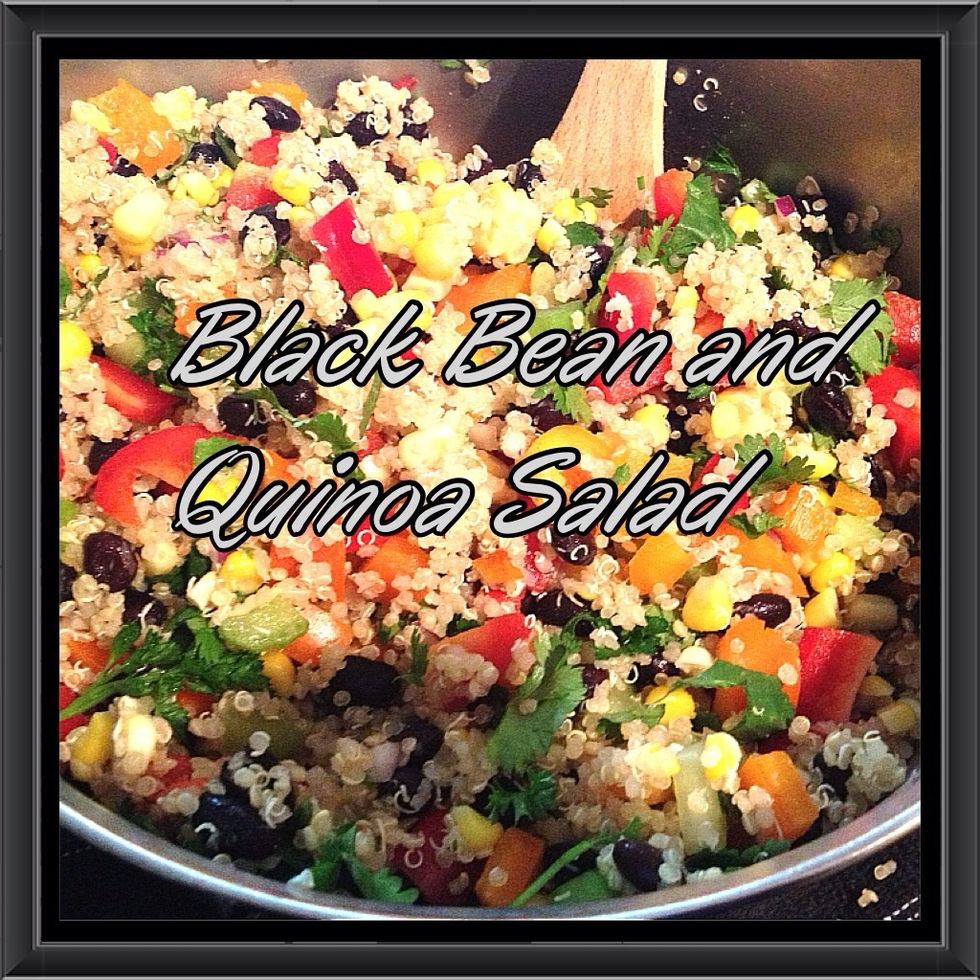 Serve :) if you would like add your favorite cheese to top it off! (Monterey Jack is my favorite... Not shown above)
1.0 Red bell pepper
1.0 Orange bell pepper
0.0 Red onion
1.0 Package of Quinoa (cooked)
1.0 Can of black beans (drained and rinsed)
1.0bnch Cilantro
1.0bnch Parsley
1.0bnch Lemon
1.0bnch Jalapeno pepper
Cheese (optional)
2.0 Corn on the cob (or canned and drained)
4.0 Stalks of celery