How to make black bean and couscous salad
Make Black Bean and Couscous Salad
39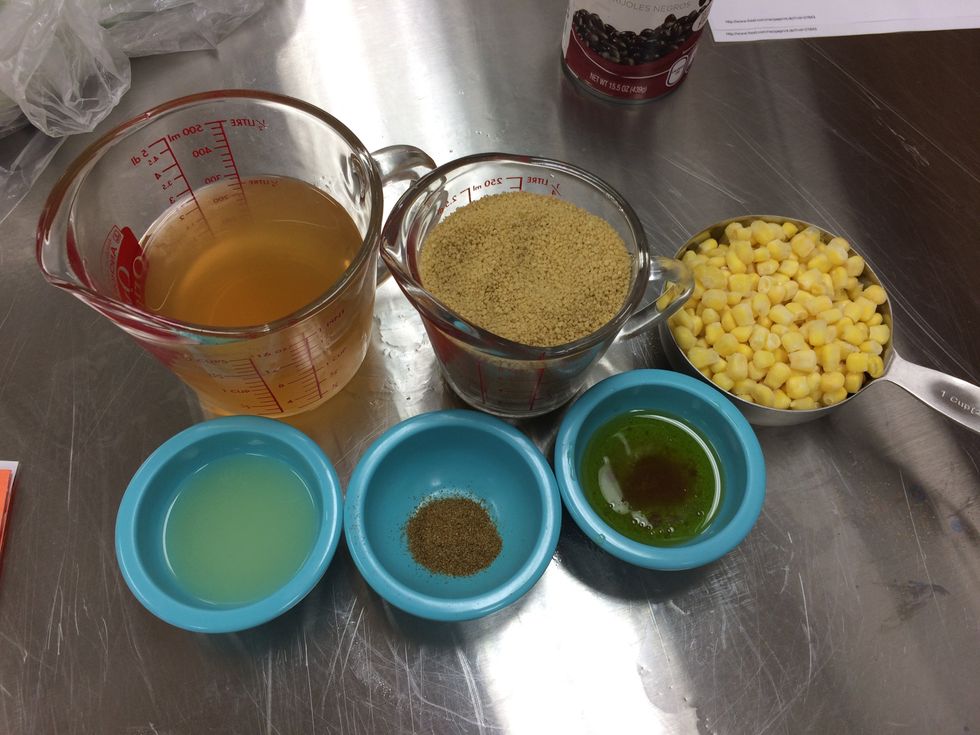 Measure out 1 cup of uncooked couscous, 1 1/4 cups of vegetable broth, 3 Tbsp olive oil, 1 tsp red wine vinegar, 1/2 tsp ground cumin, 2 Tbsp lime juice, and 1 cup of corn.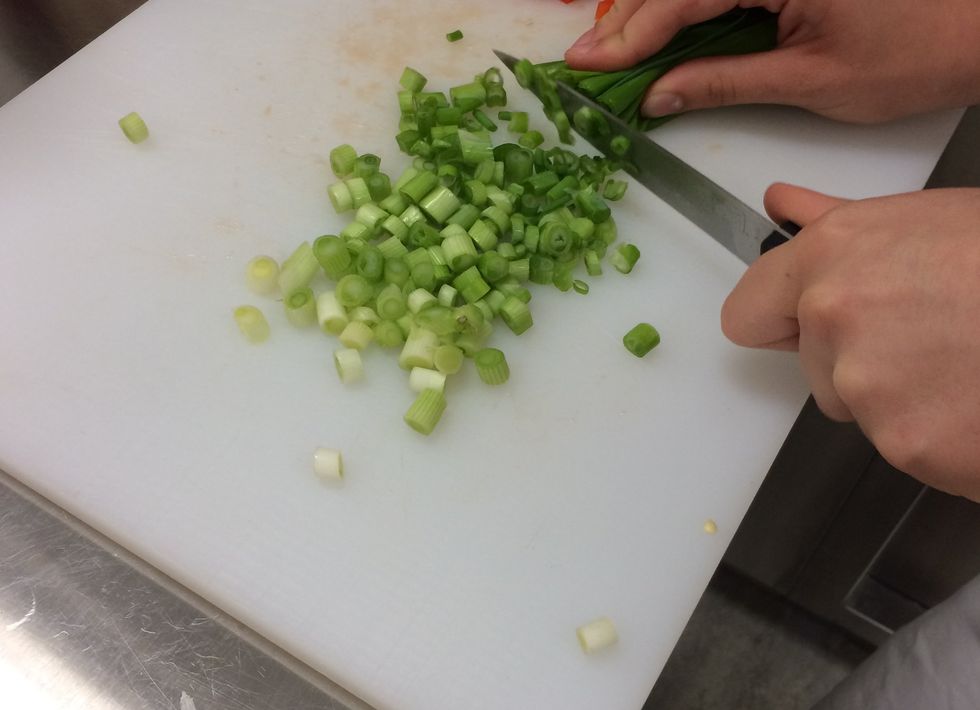 Chop the green onions.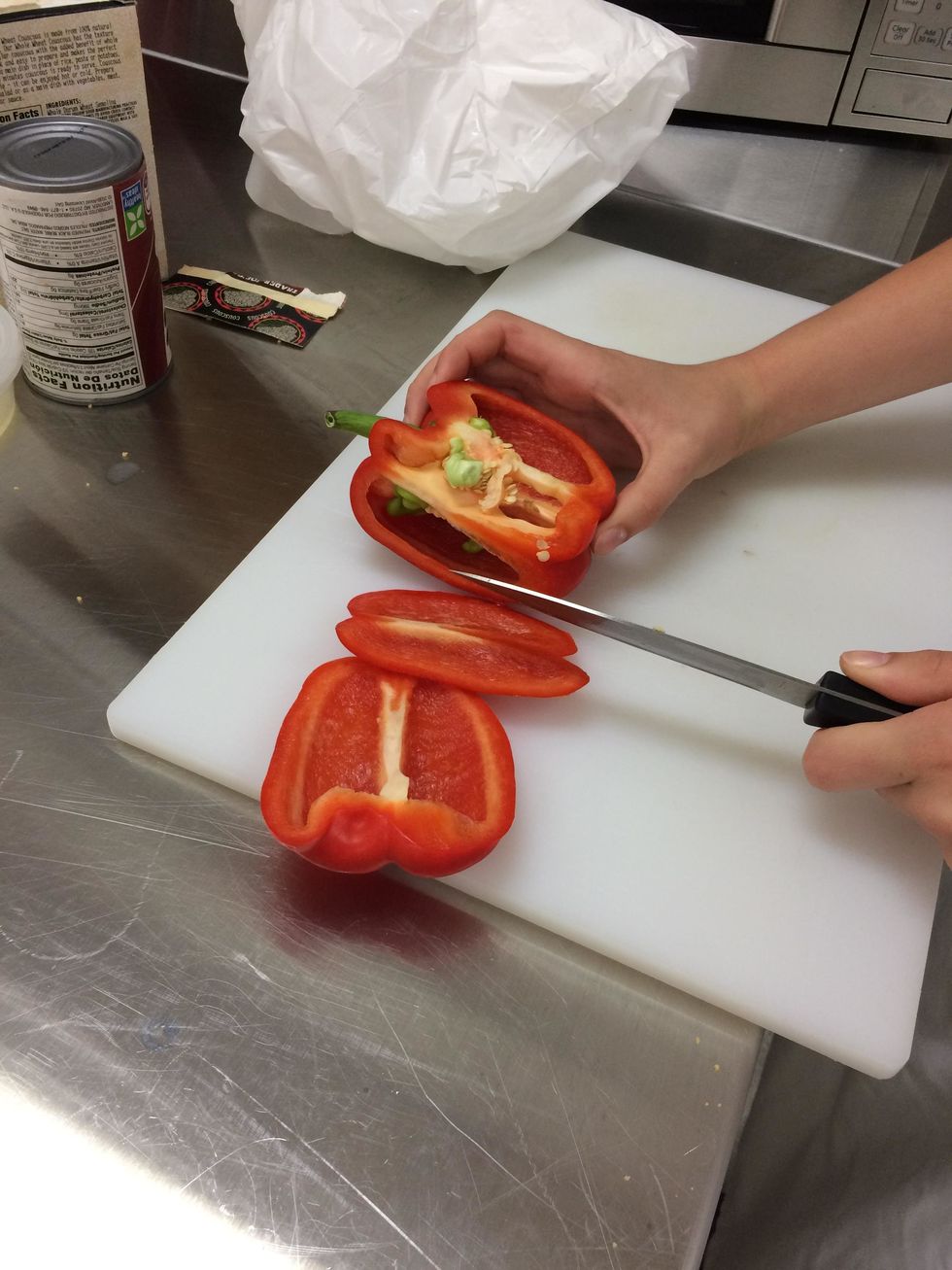 Seed and chop the red bell pepper.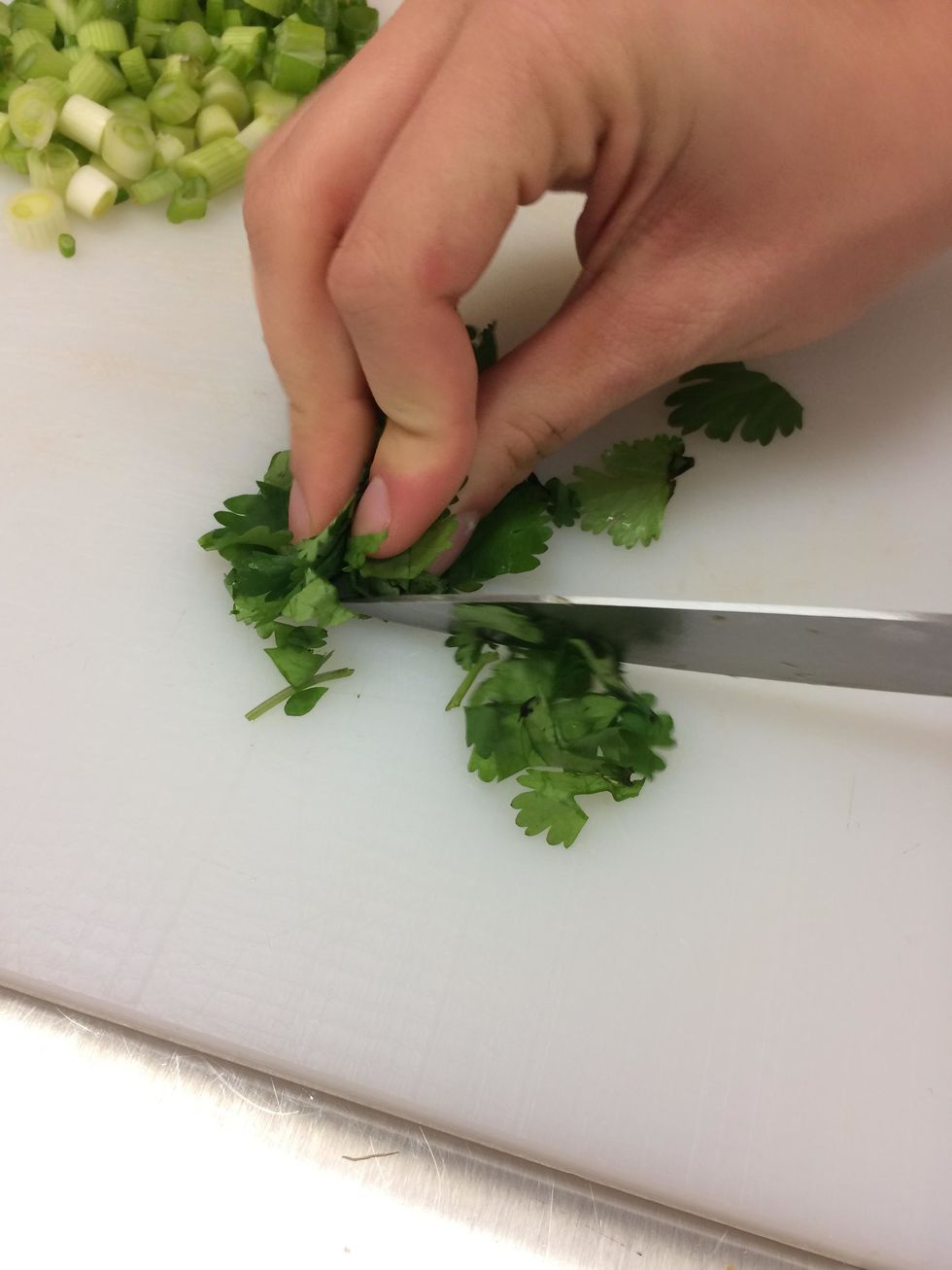 Chop cilantro and measure out 1/4 cup.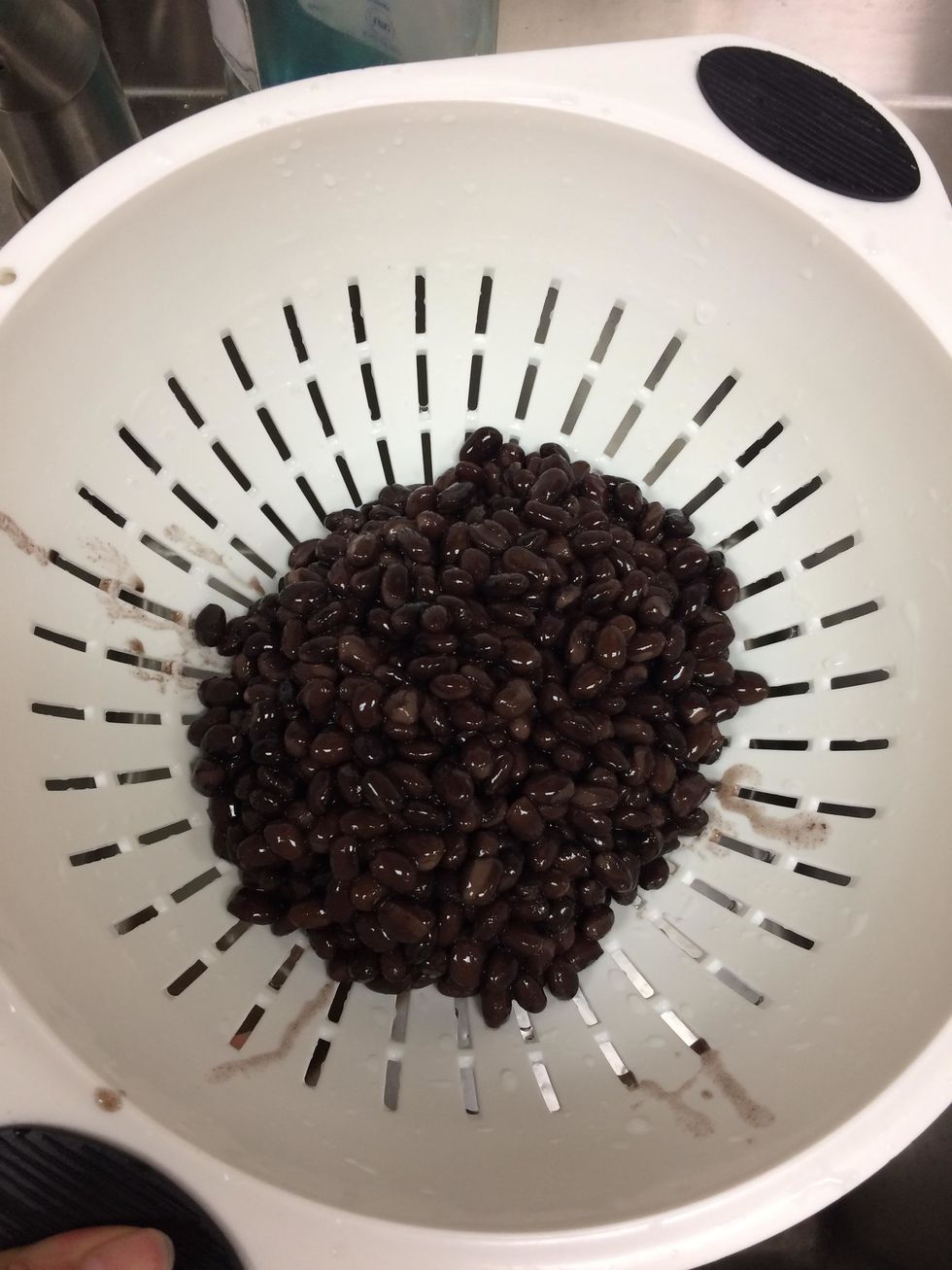 Drain the 2 cans of black beans.
Bring 1 1/4 cups of broth to a boil in a 2 qt sauce pan.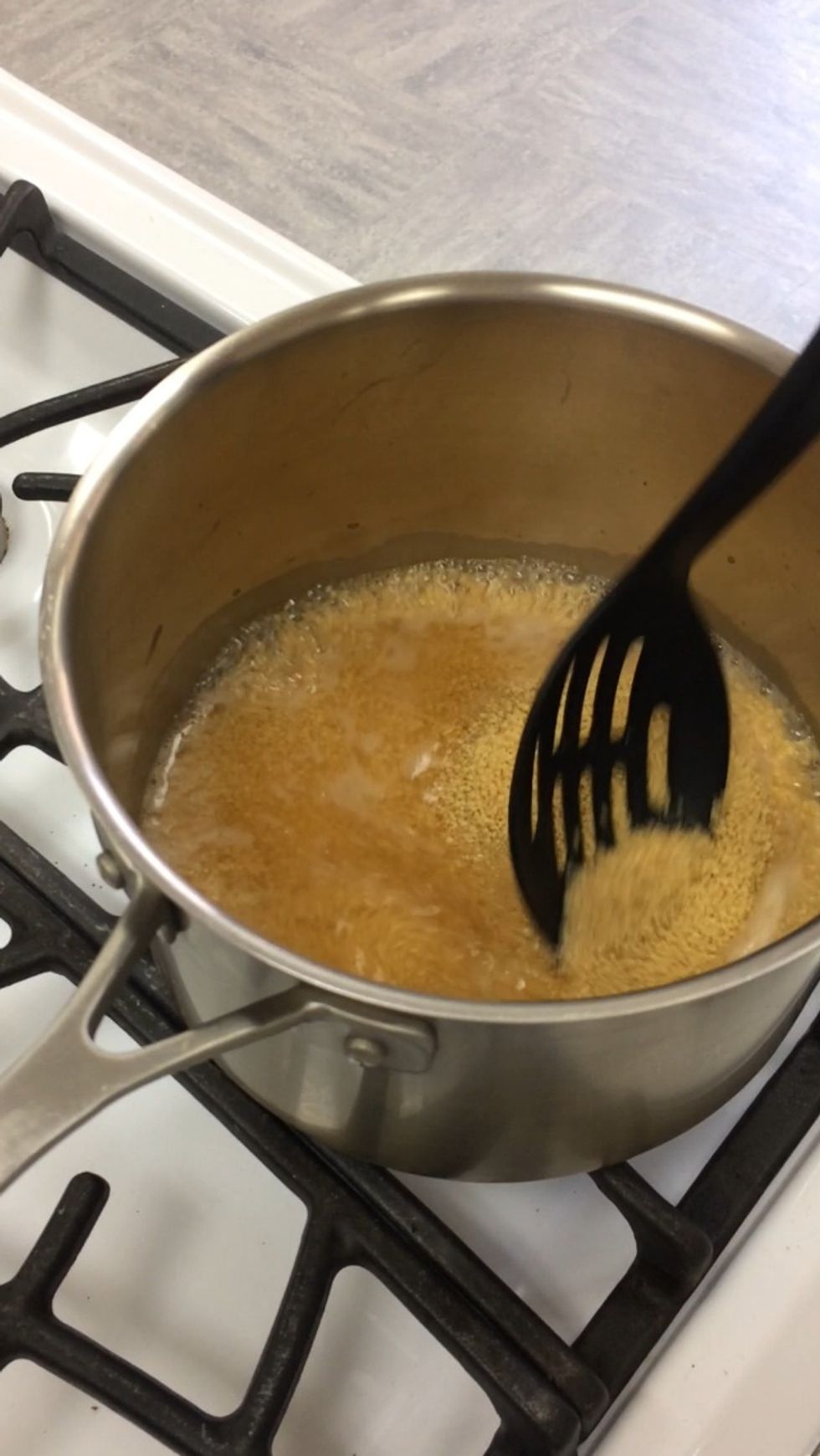 Stir the couscous into the boiling broth. Cover the pot and remove from heat. Let stand for 5 minutes.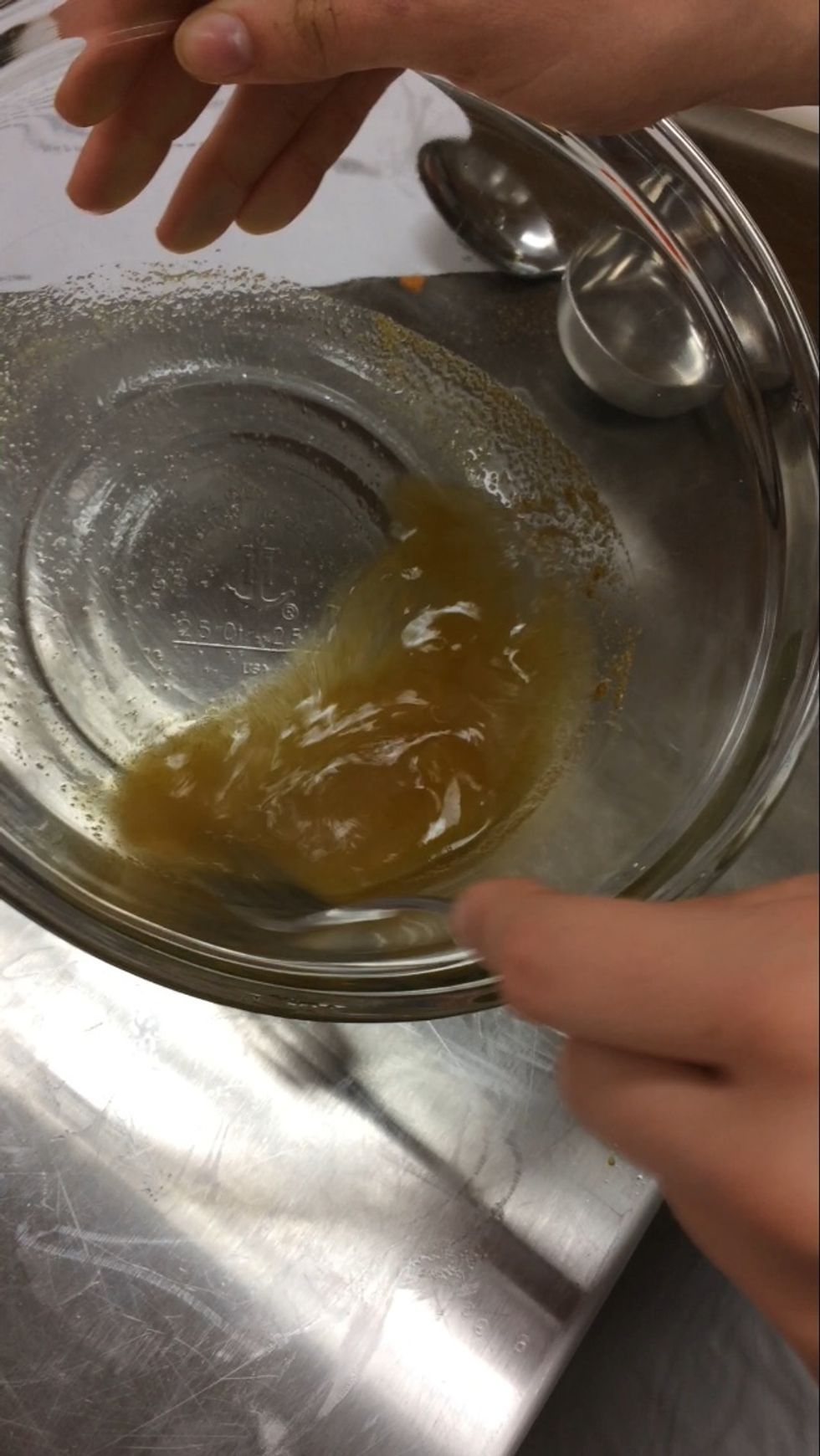 In a large bowl, whisk together olive oil, lime juice, vinegar, and cumin.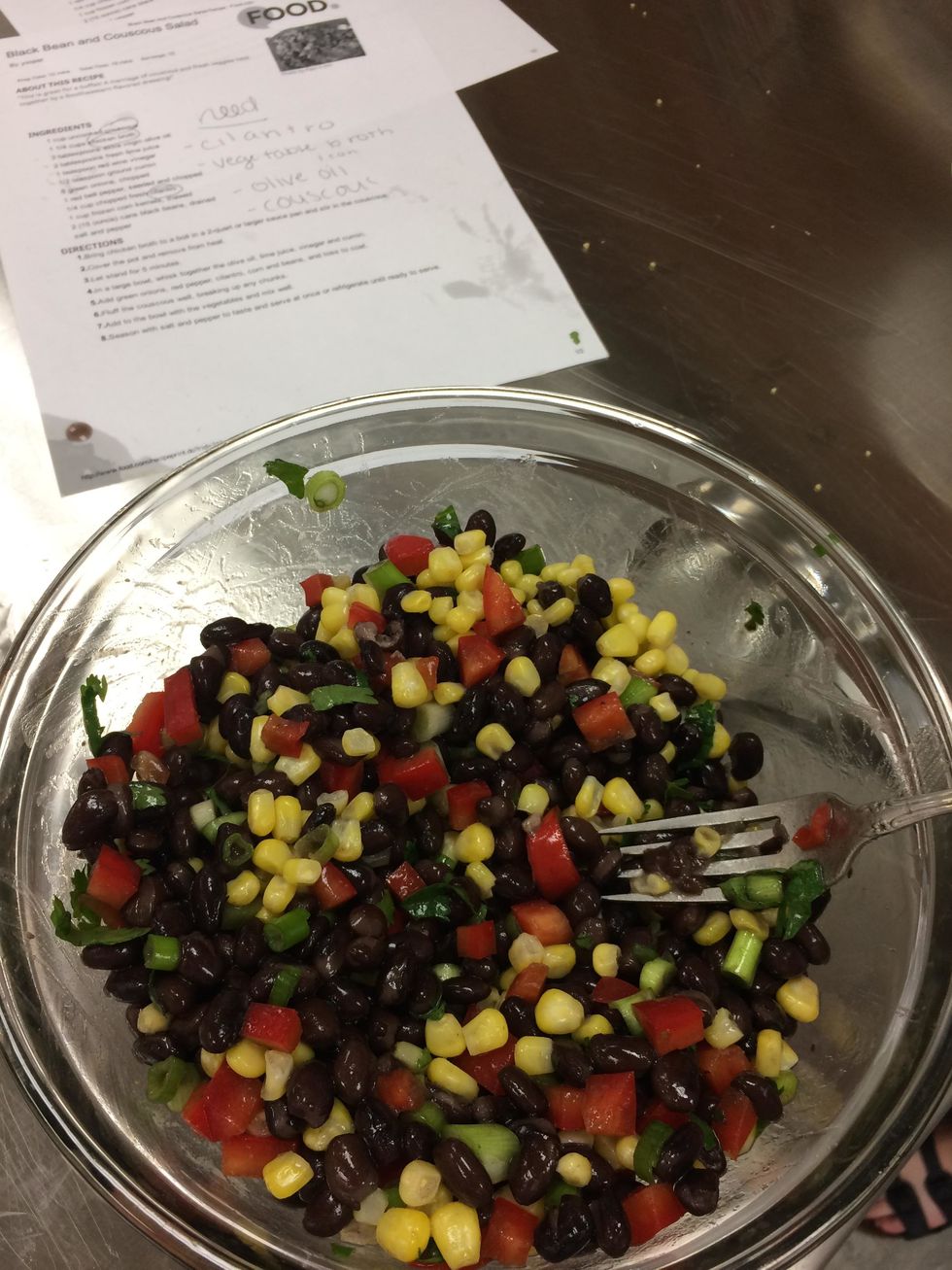 Add green onions, red pepper, cilantro, corn, and bean to large bowl and toss to coat with dressing.
Fluff the couscous to break up any chunks.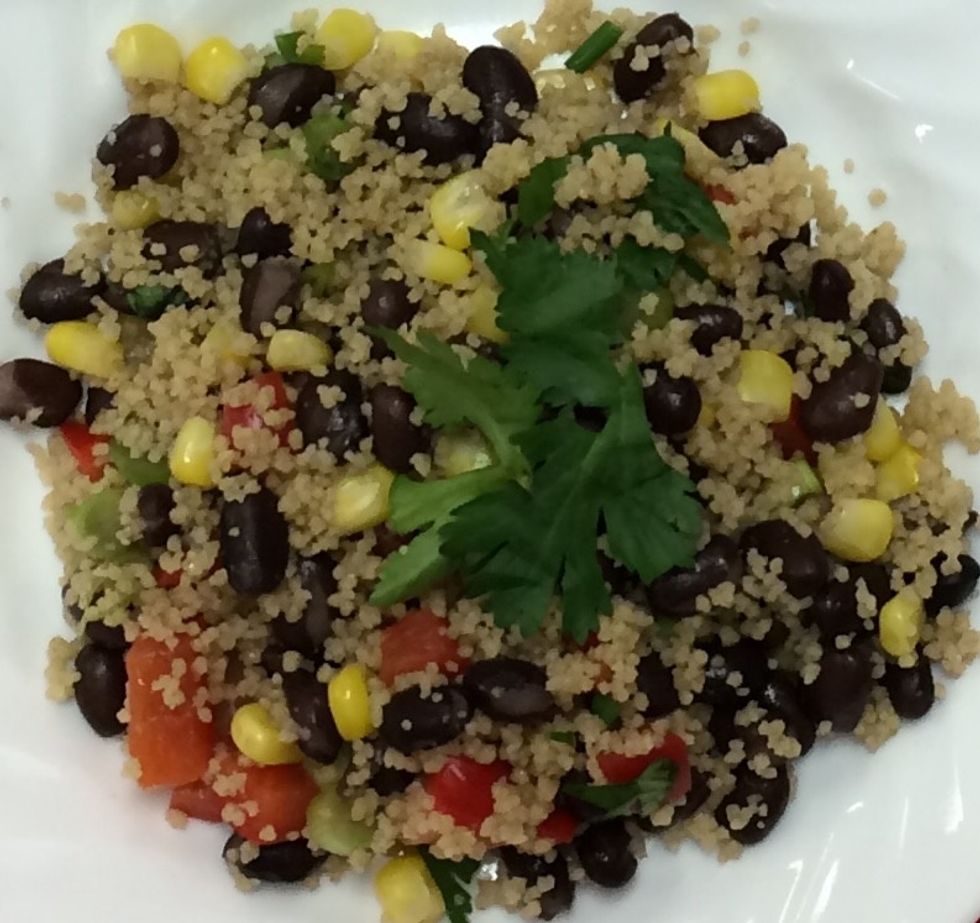 Add couscous to large bowl. Mix well and season with salt and pepper to taste.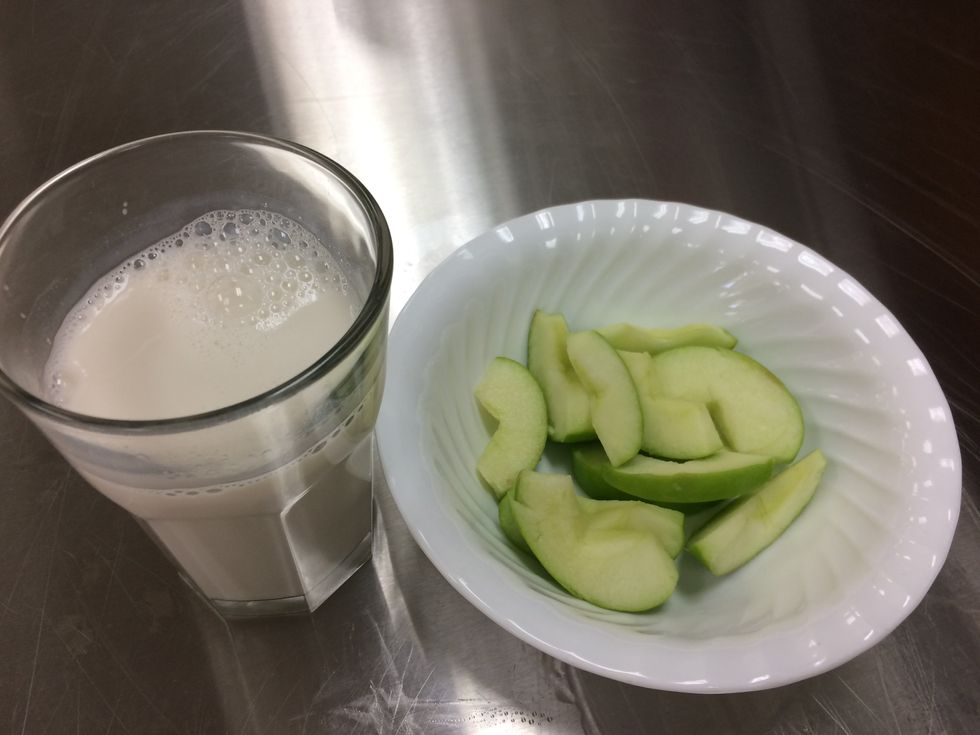 Serve with a side of apples and a glass of almond milk to make this a well-rounded meal.
1.0c Uncooked Couscous
1/4c Vegetable Broth
3.0Tbsp Extra Virgin Olive Oil
2.0Tbsp Fresh Lime Juice
1.0tsp Red Wine Vinegar
1/2tsp Ground Cumin
8.0 Green Onions
1.0 Red Bell Pepper
1/4c Fresh Cilantro, chopped
1.0c Frozen Corn Kernels, thawed
2.0 Cans Black Beans, 15 oz each
Salt and Pepper to taste