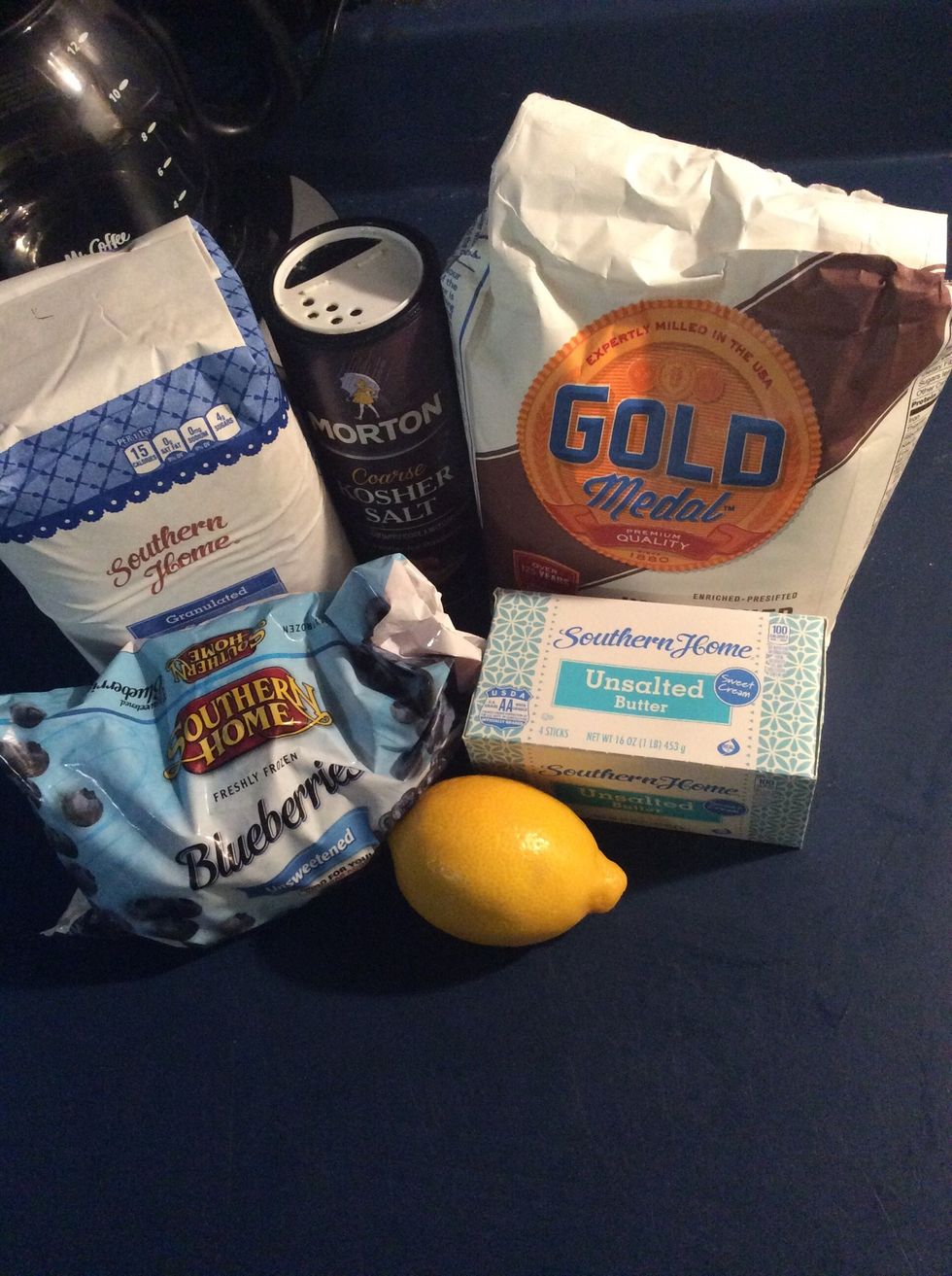 Here are the ingredients you will need !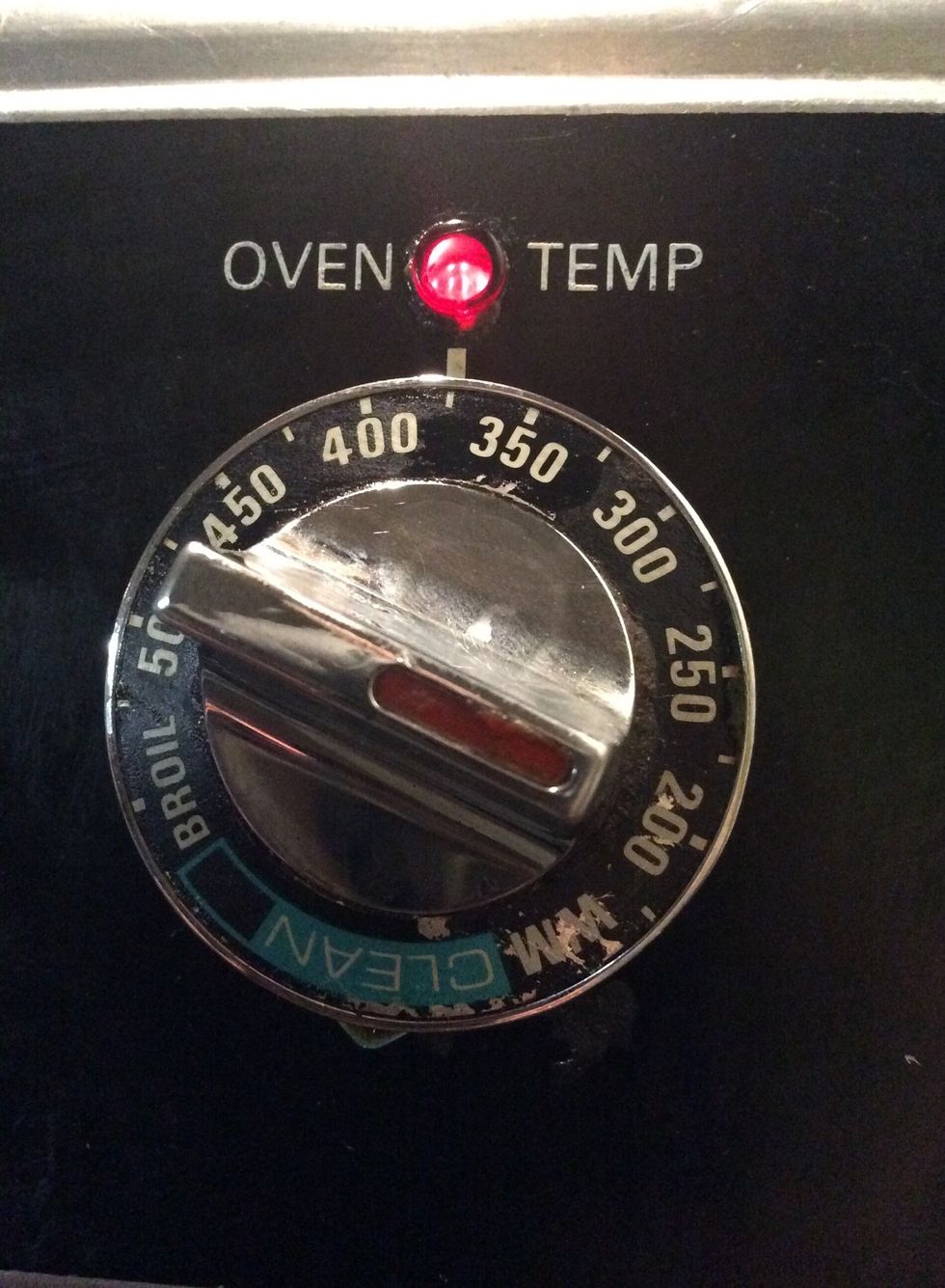 First preheat your oven to 375 ...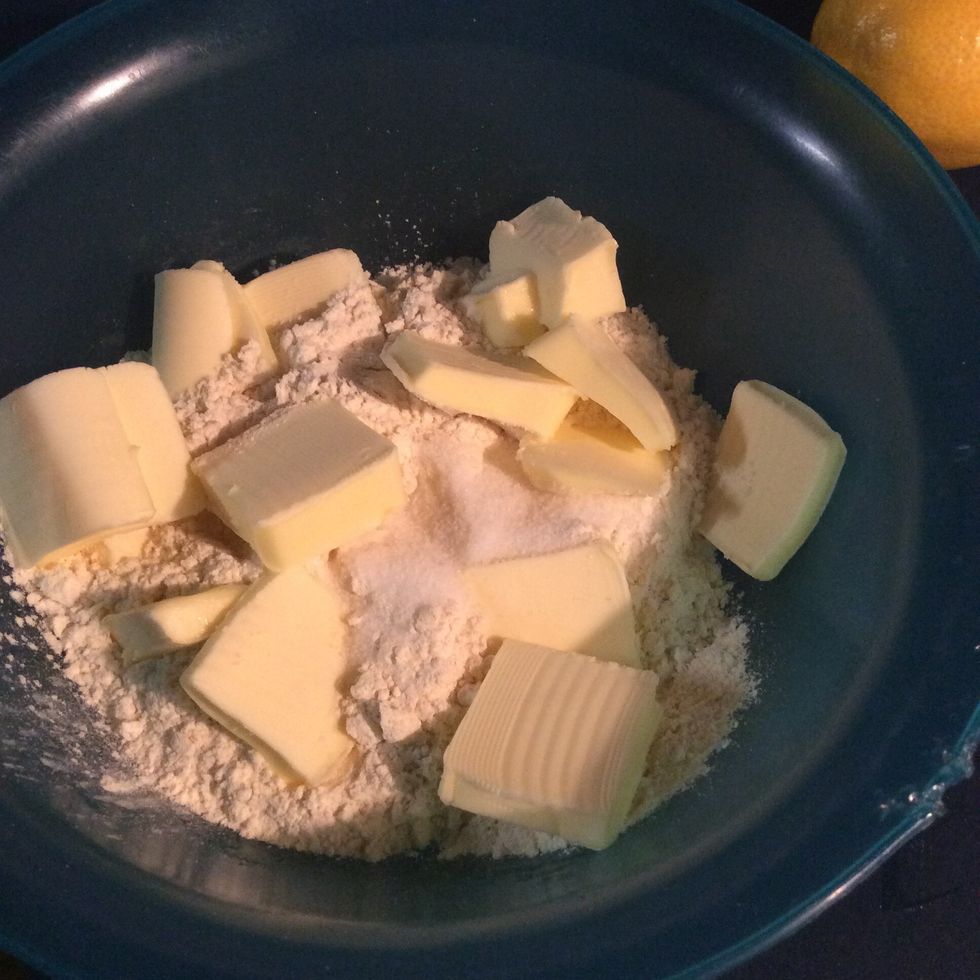 To make the dough you add 1 1/2 cup of flour, 1/2 teaspoon of sugar, 1/4 teaspoon of kosher salt, a cup of water and 1 stick of chilled unsalted butter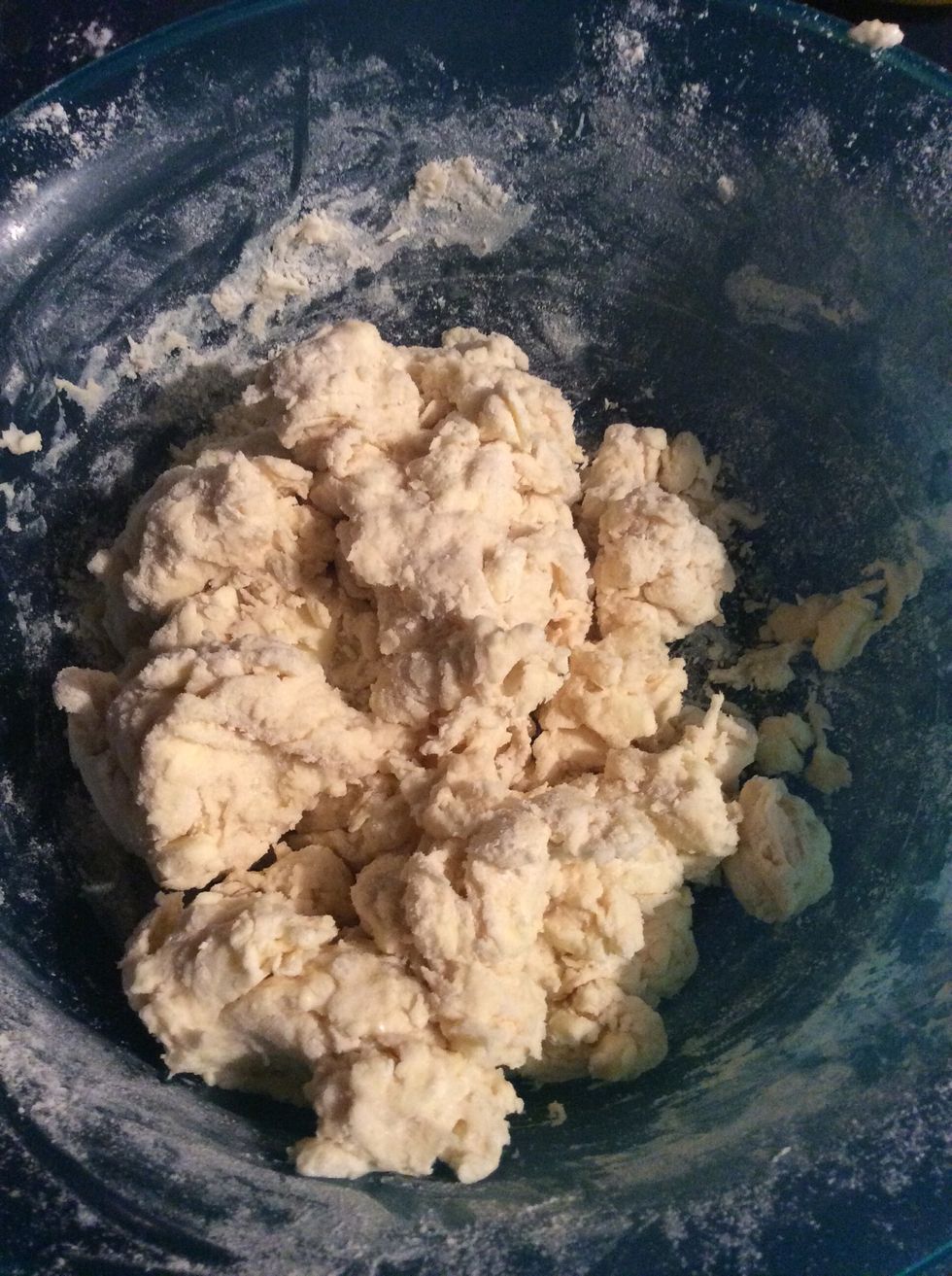 Mix well !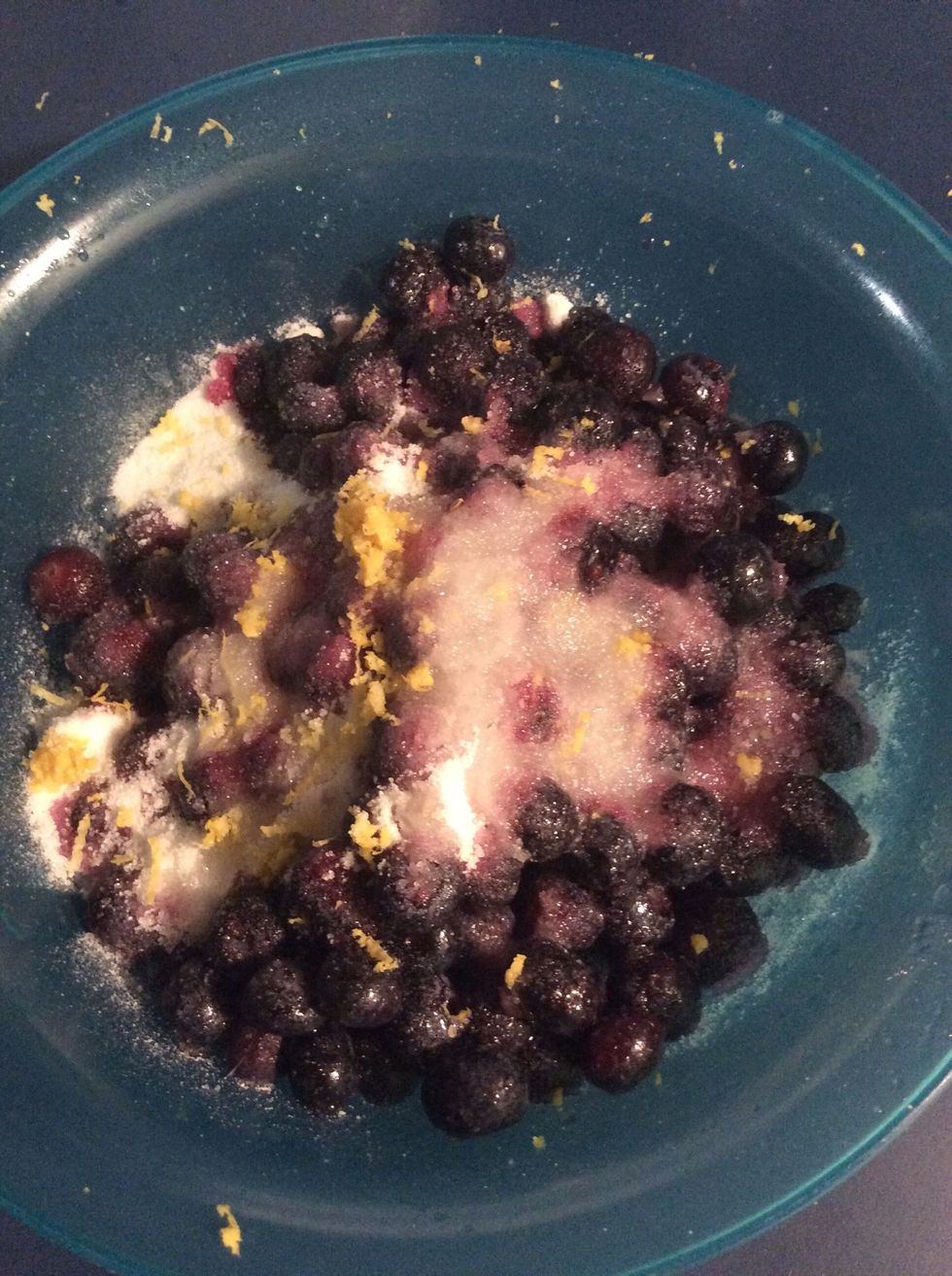 To make the filling you mix the blueberries, 1 1/2 cup of sugar, 1/4 cup of water and lemon zest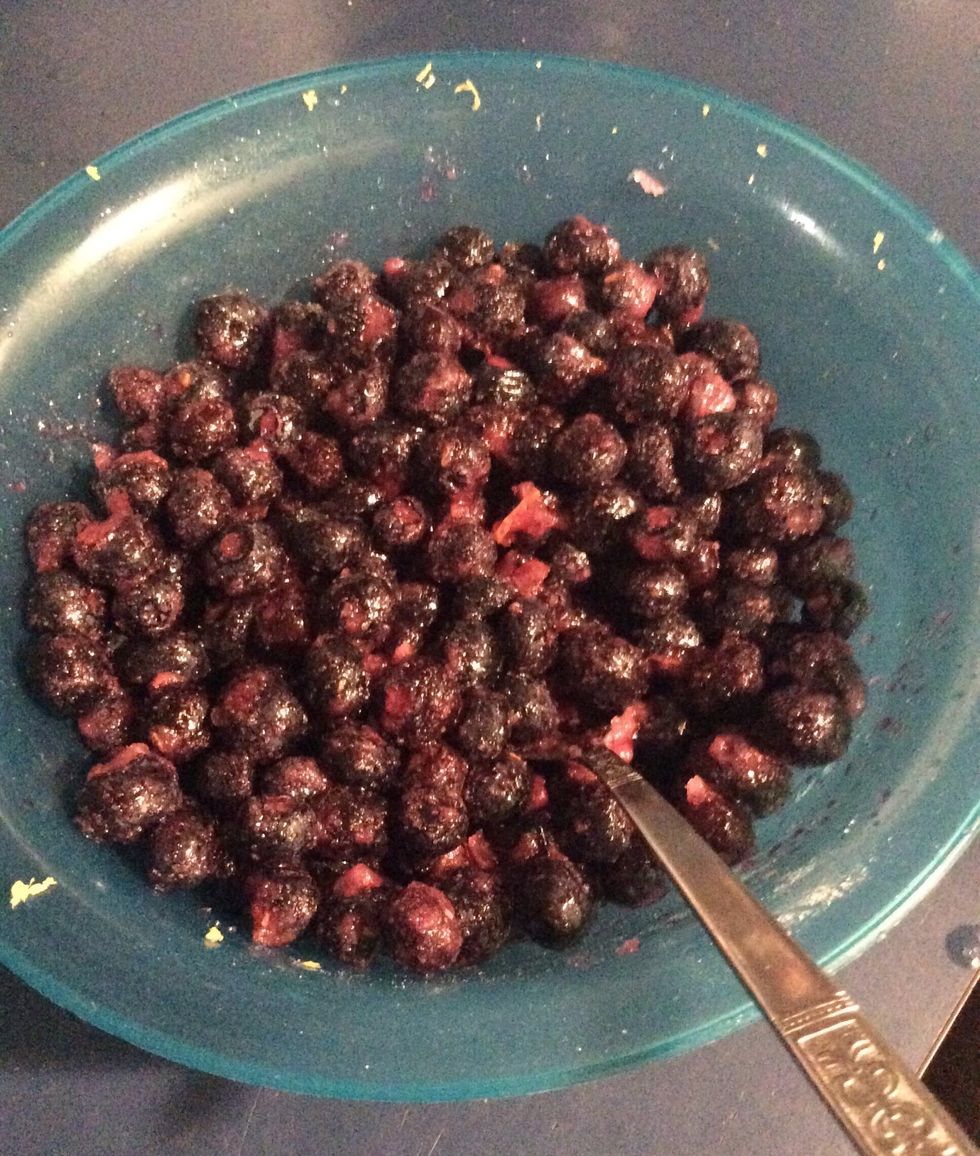 Mix well !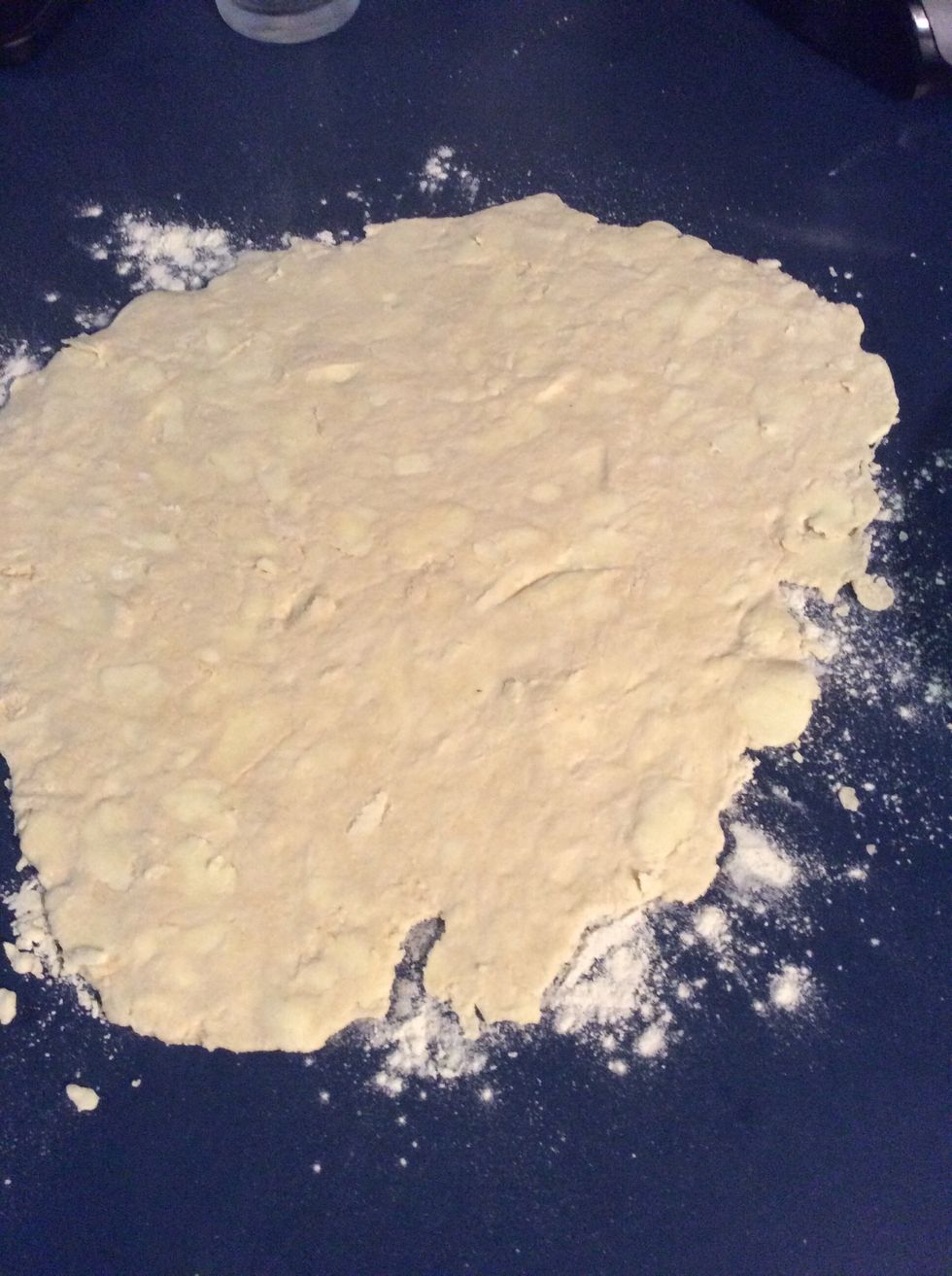 Roll a thin layer of dough onto a floured surface ...
Cut dough into squares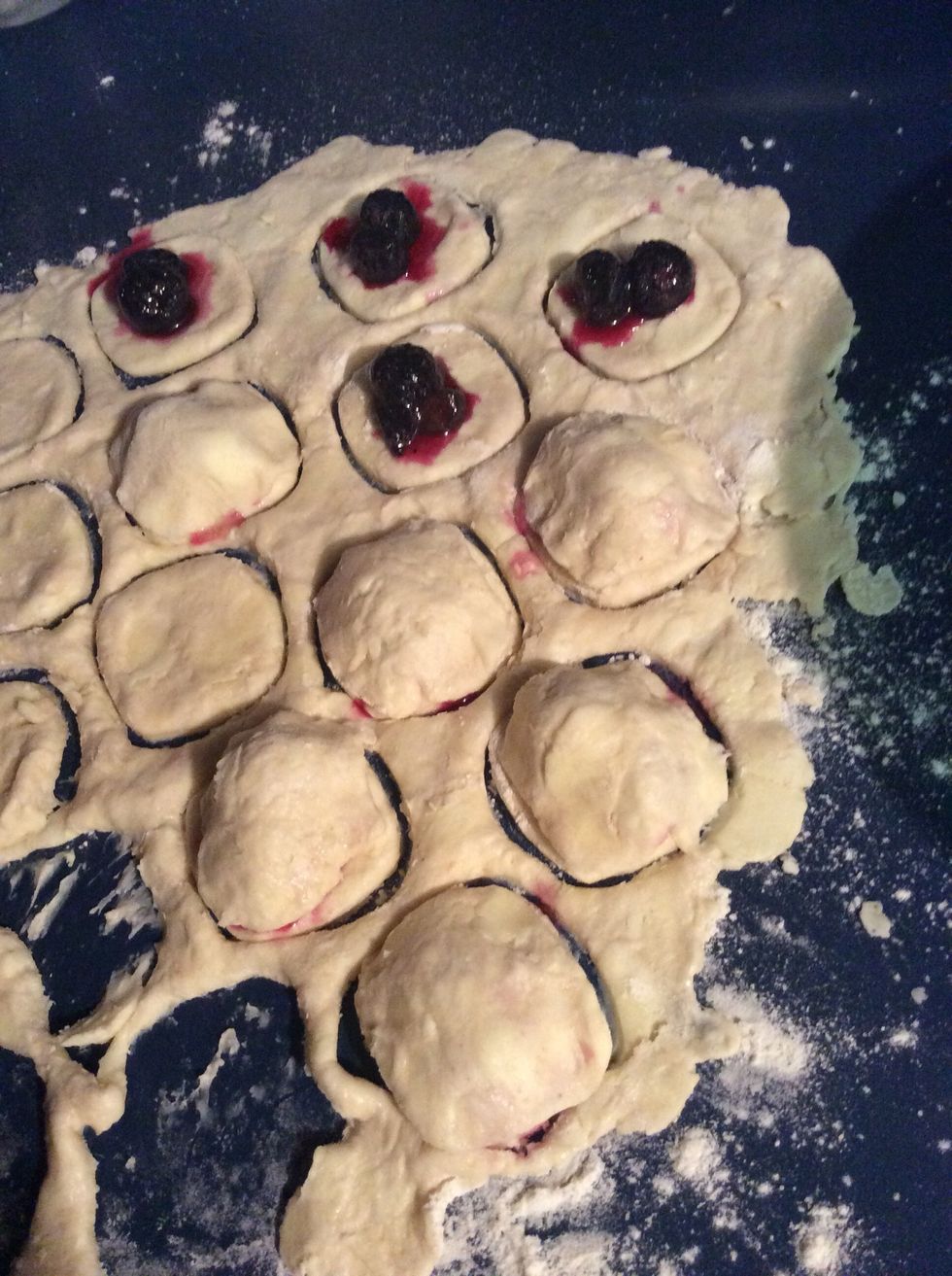 Put blueberries in the center of the squares, add squares on top of those and pinch the sides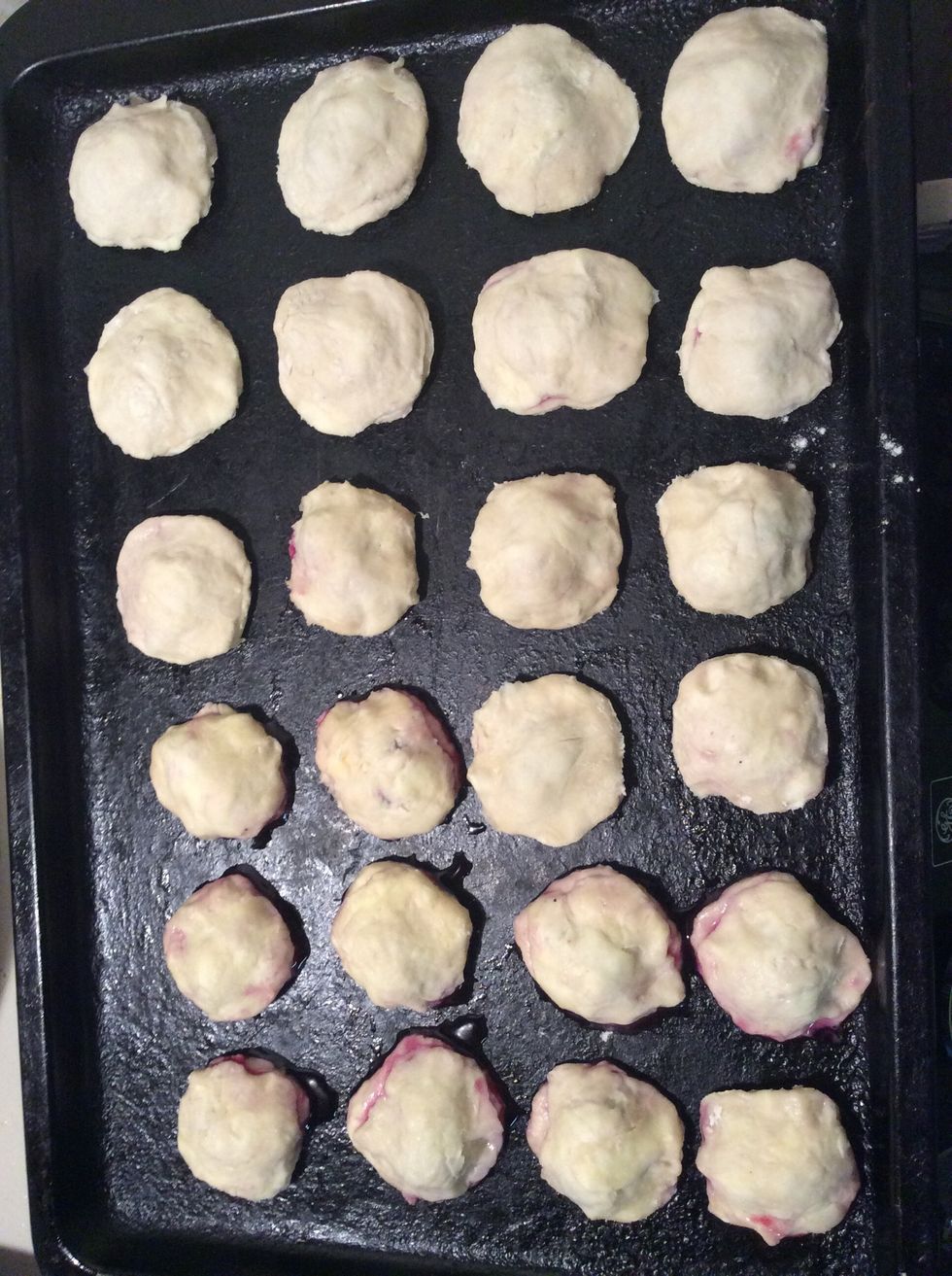 Place them onto a pan and cook until golden brown !
Add extra sugar and enjoy !
1 bag of blueberries
All purpose flour
Grated lemon zest
Sugar
Kosher salt
Water
Unsalted butter