How to make bison pie & kale salad
I wanted to be a little adventurous for Sunday dinner, so opted to create one of my favorites with the thought "para cambiar la carne" in mind. 1621epicurean.tumblr.com
1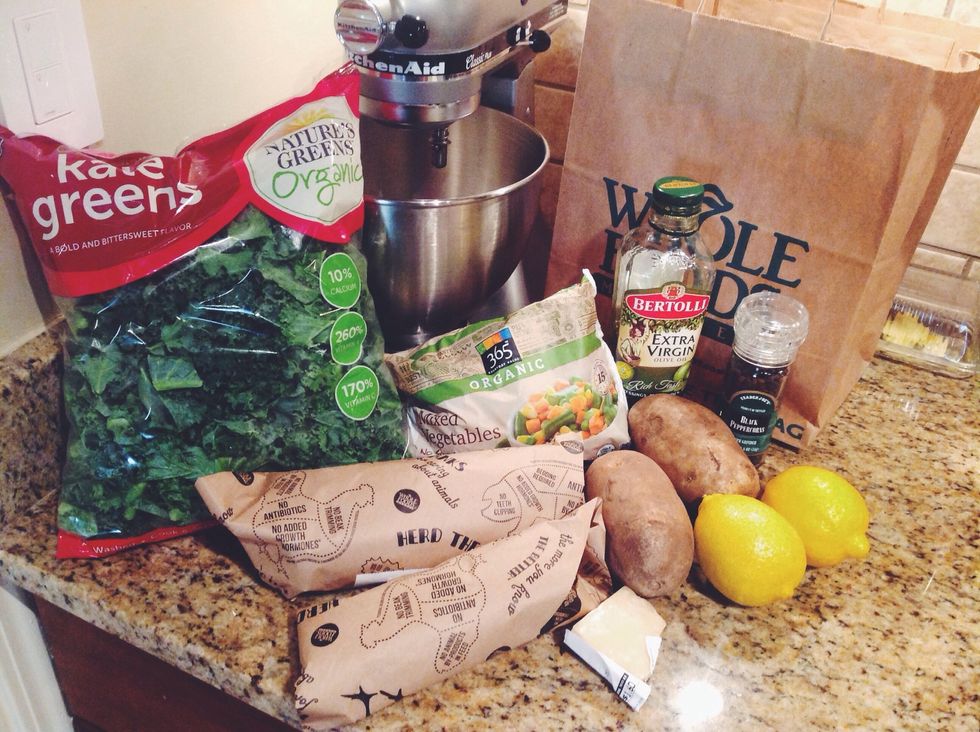 I love making delicious meals with minimal ingredients, that still delivers the wow factor to my guests! See last step for Lipton onion pack details before starting. Happy cooking!
Preheat oven to 375 degrees. Preheat water for potatoes to boil.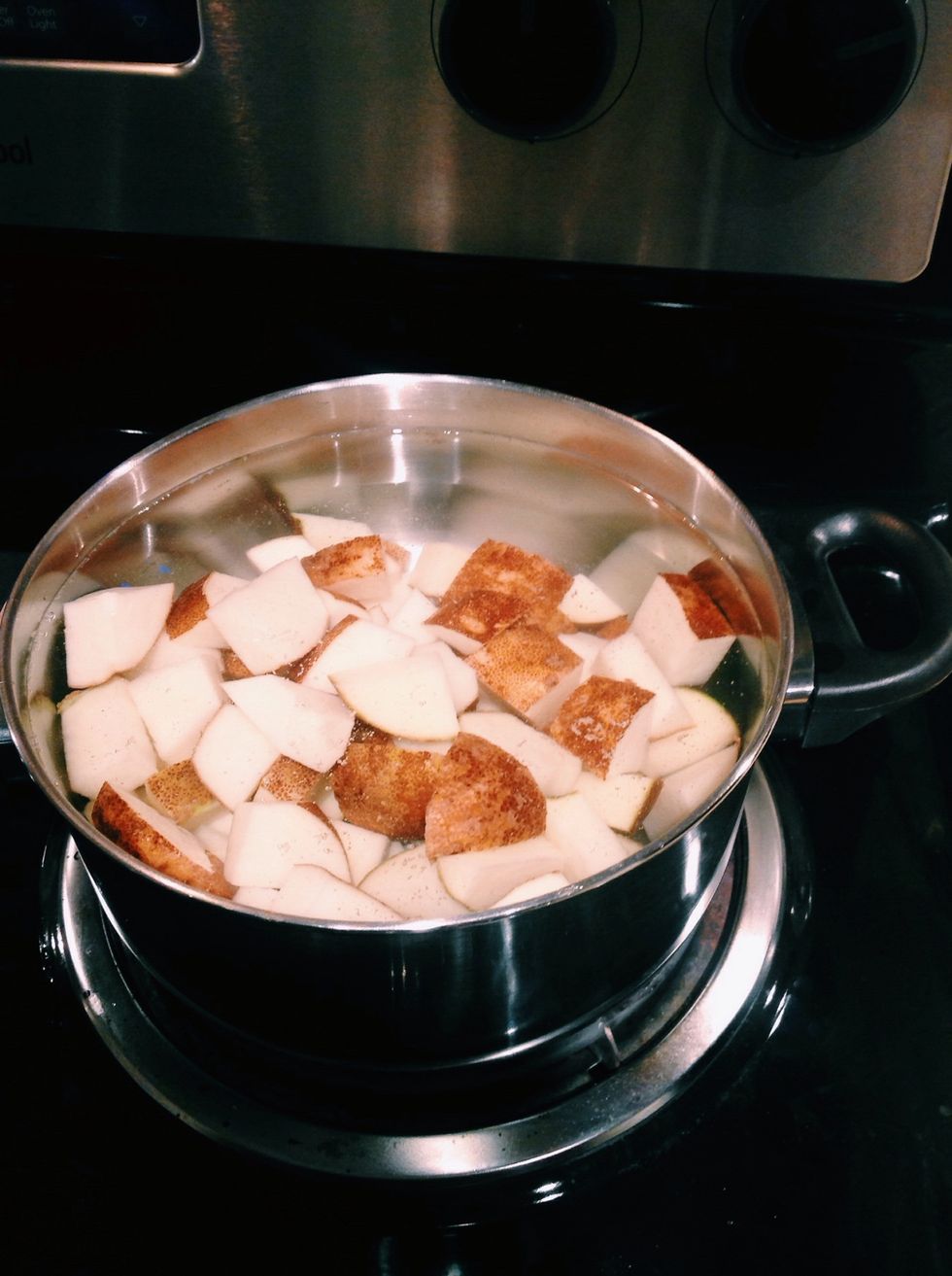 Add potatoes to water, boil until tender enough to smash. Meanwhile prepare the kale salad.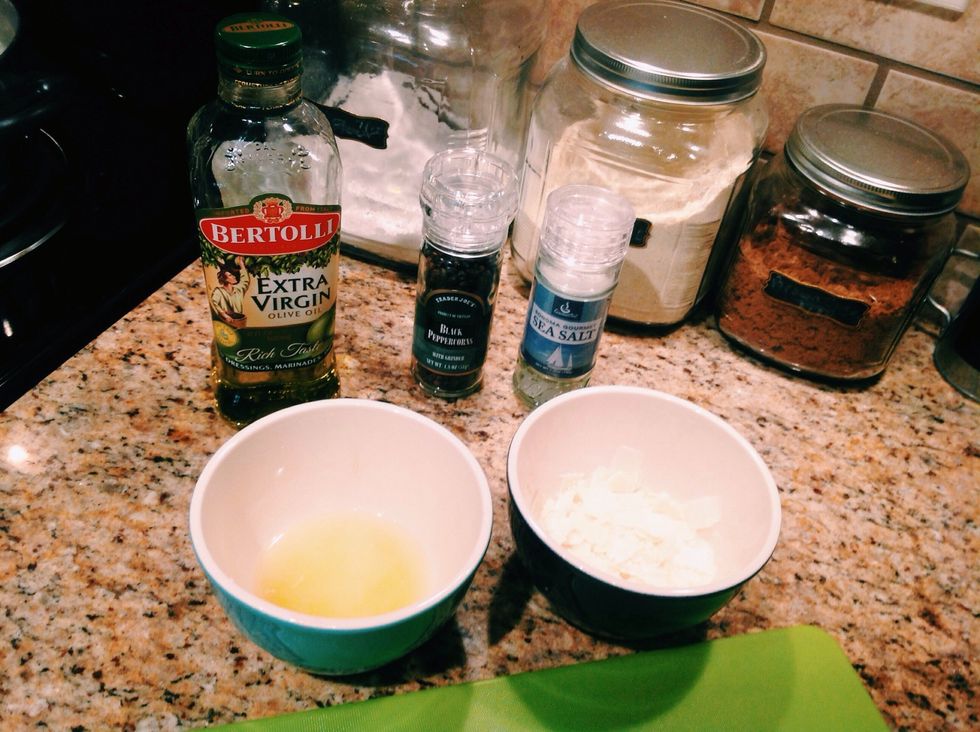 Add lemon zest, the juice of the lemon and olive oil to large mixing bowl and whisk together nicely.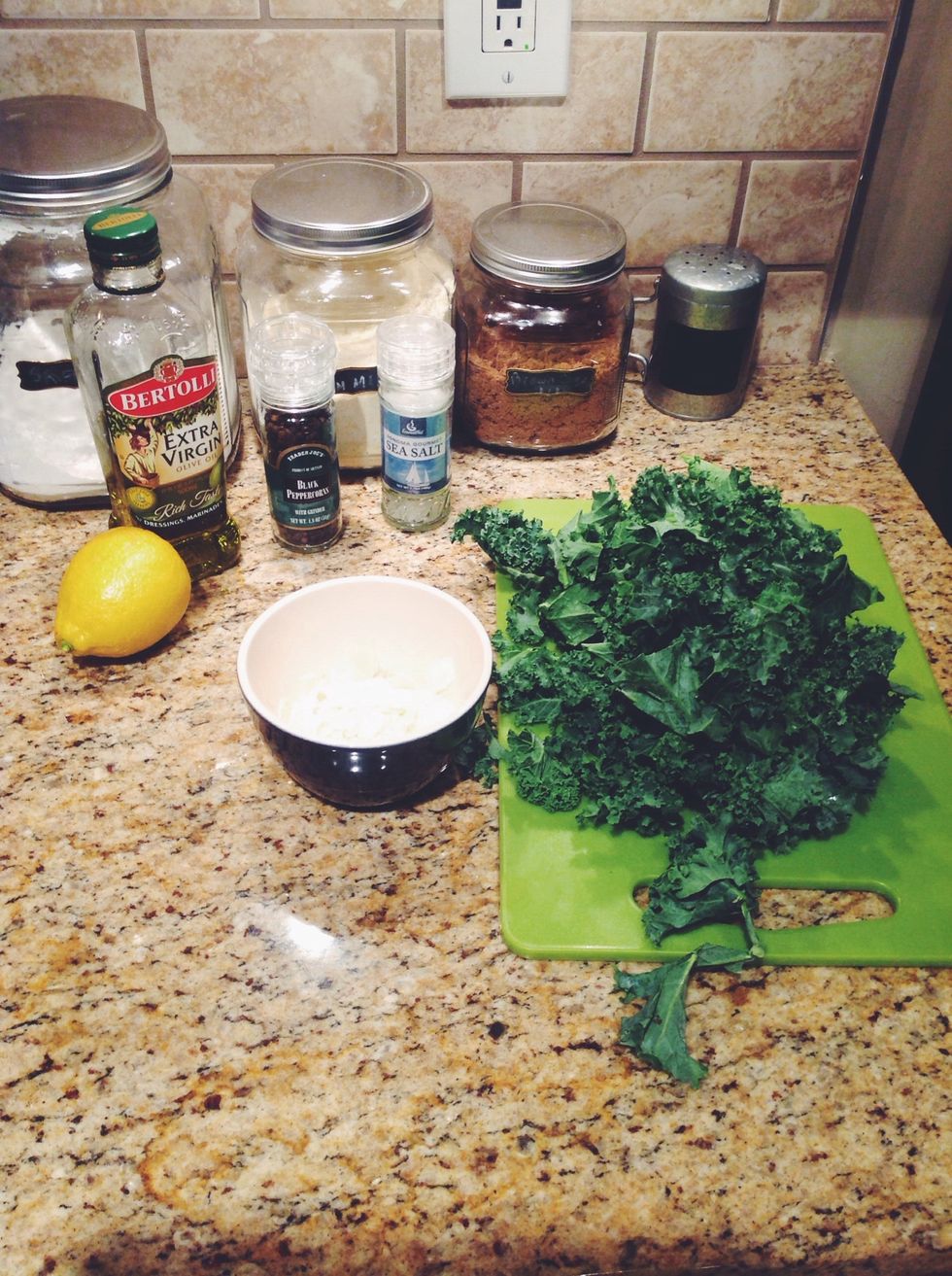 Add kale to the olive oil mixture and toss to coat the kale evenly. Add salt and black pepper to taste. Then give it another toss.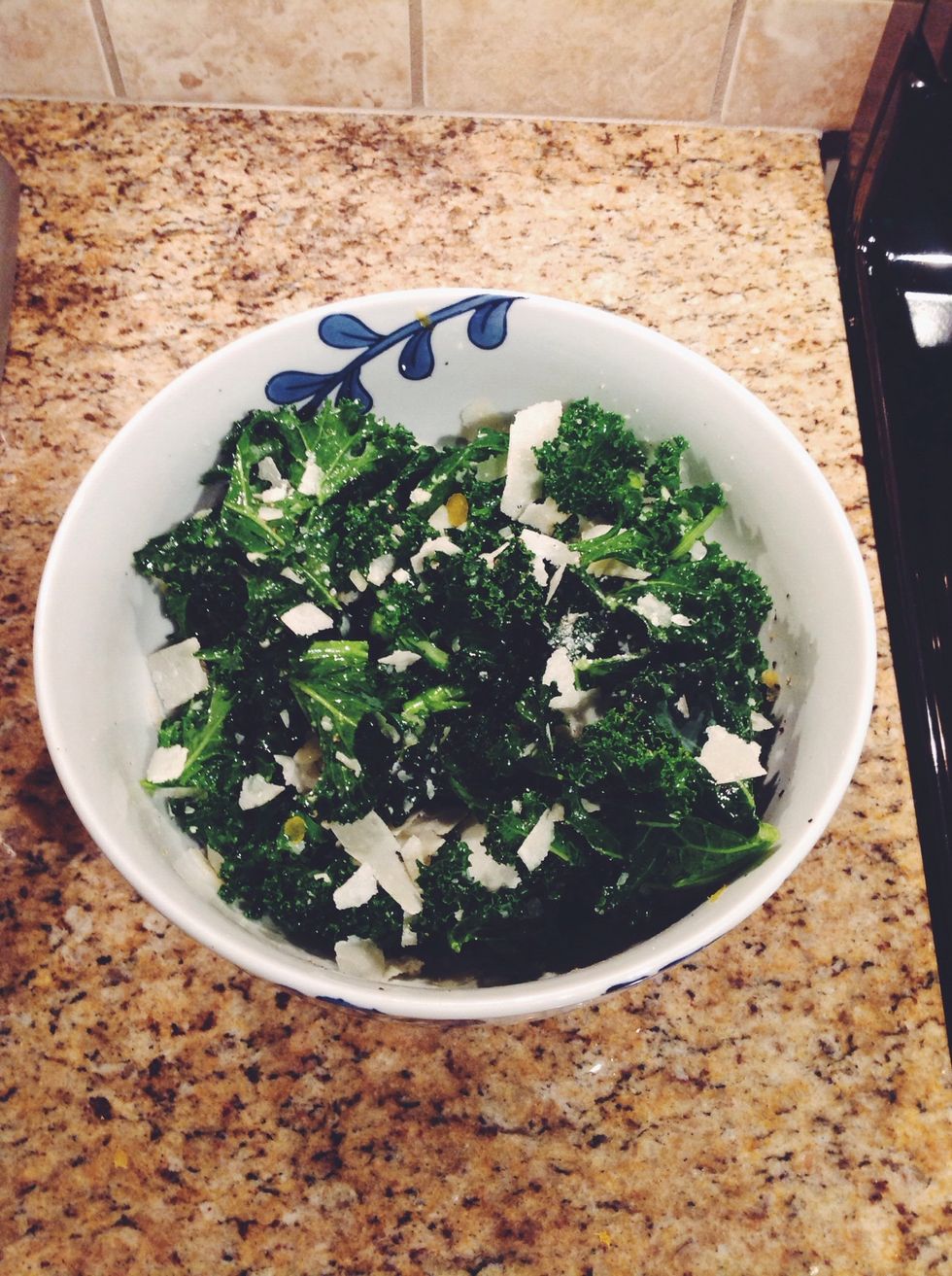 Add fresh Parmesan and give one more toss. Place the bowl in the fridge while you prepare the Bison pie. Remember to toss the salad right before serving.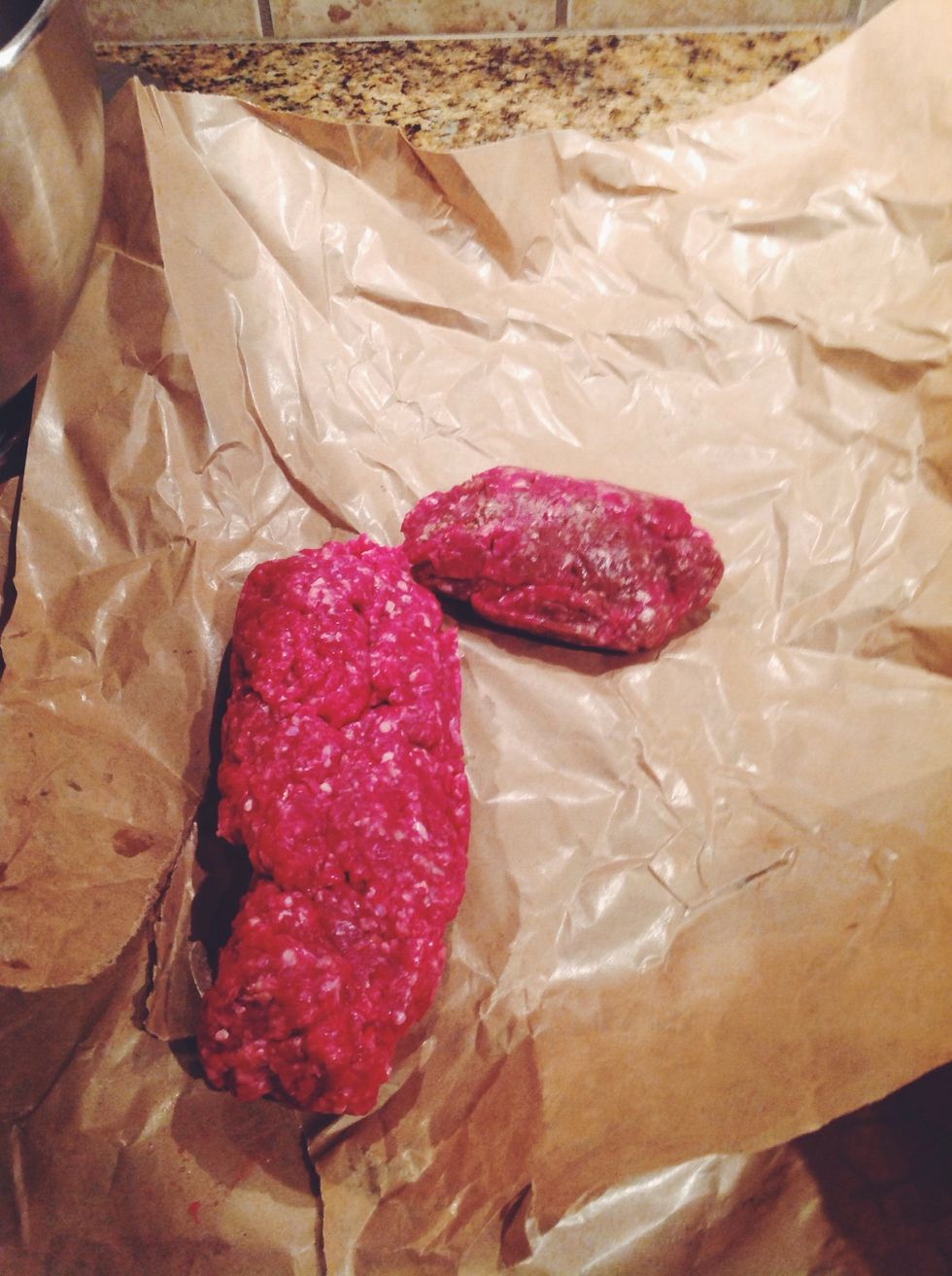 You can find ground bison at your local fresh market or a Whole Foods grocer. Add about a tablespoon of olive oil to a skittle then add onion, bison, and onion powder. Brown the bison well.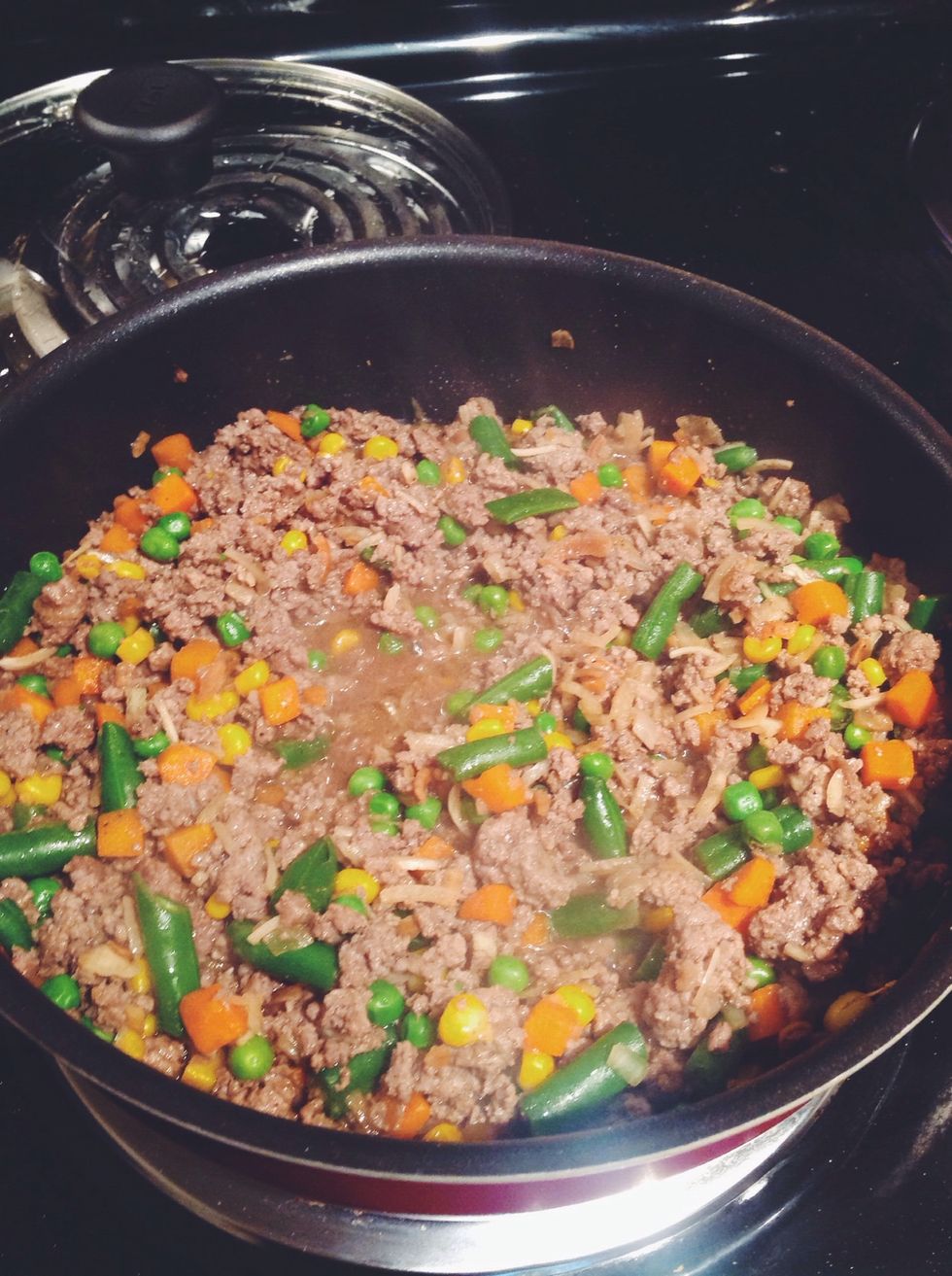 Whisk flour and water together, add to bison to thicken the onion gravy. Add veggies, a pinch of salt and black pepper. Simmer for 12 to 15 minutes. Meanwhile mash potatoes with butter and milk.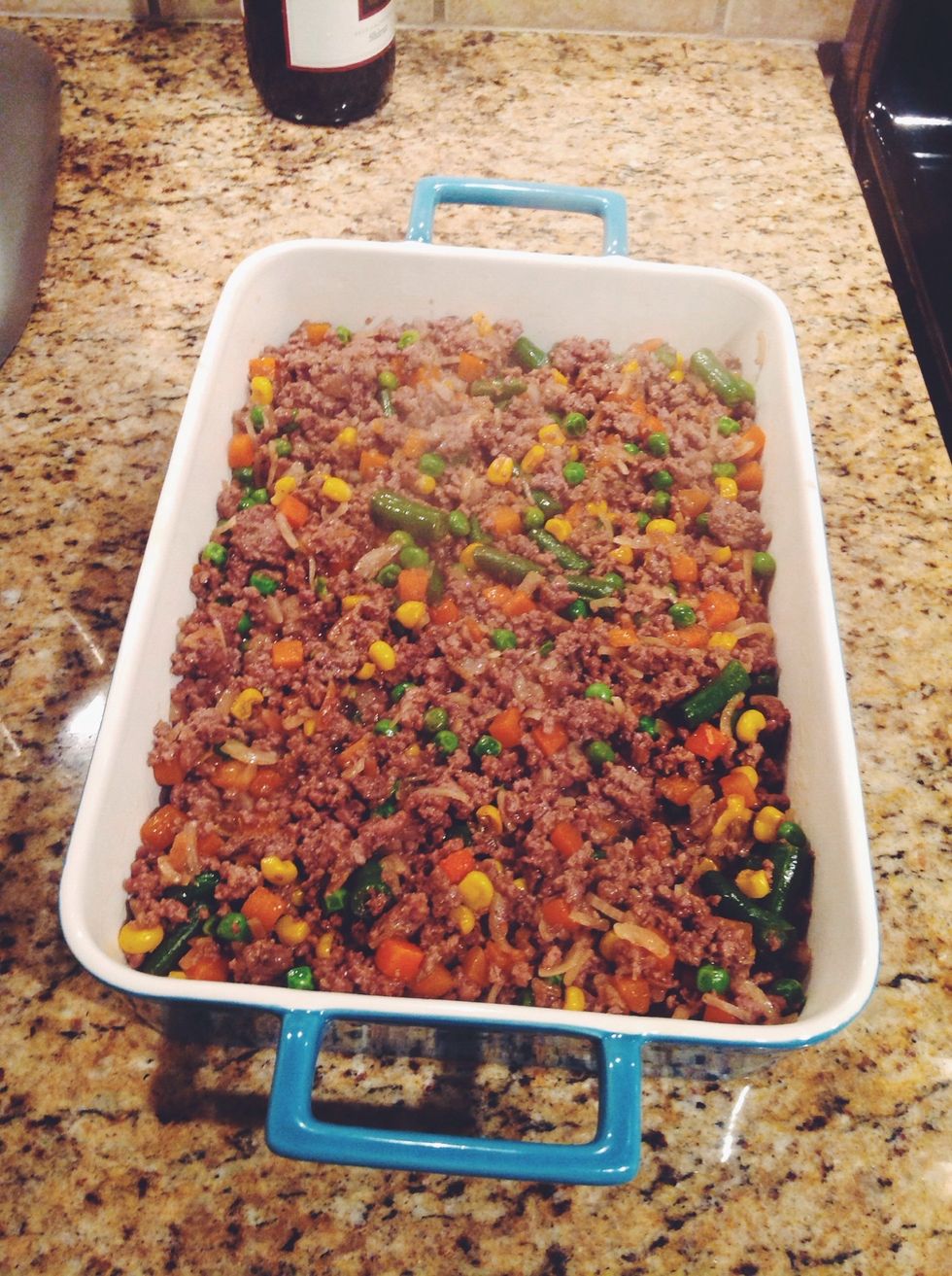 After potatoes are nicely mashed. Lightly grease a casserole, pour bison and veggies into dish. I actually started with a thin layer of potatoes for this batch. You can opt for the same technique.
Add a layer of 1/2 of the shredded cheese.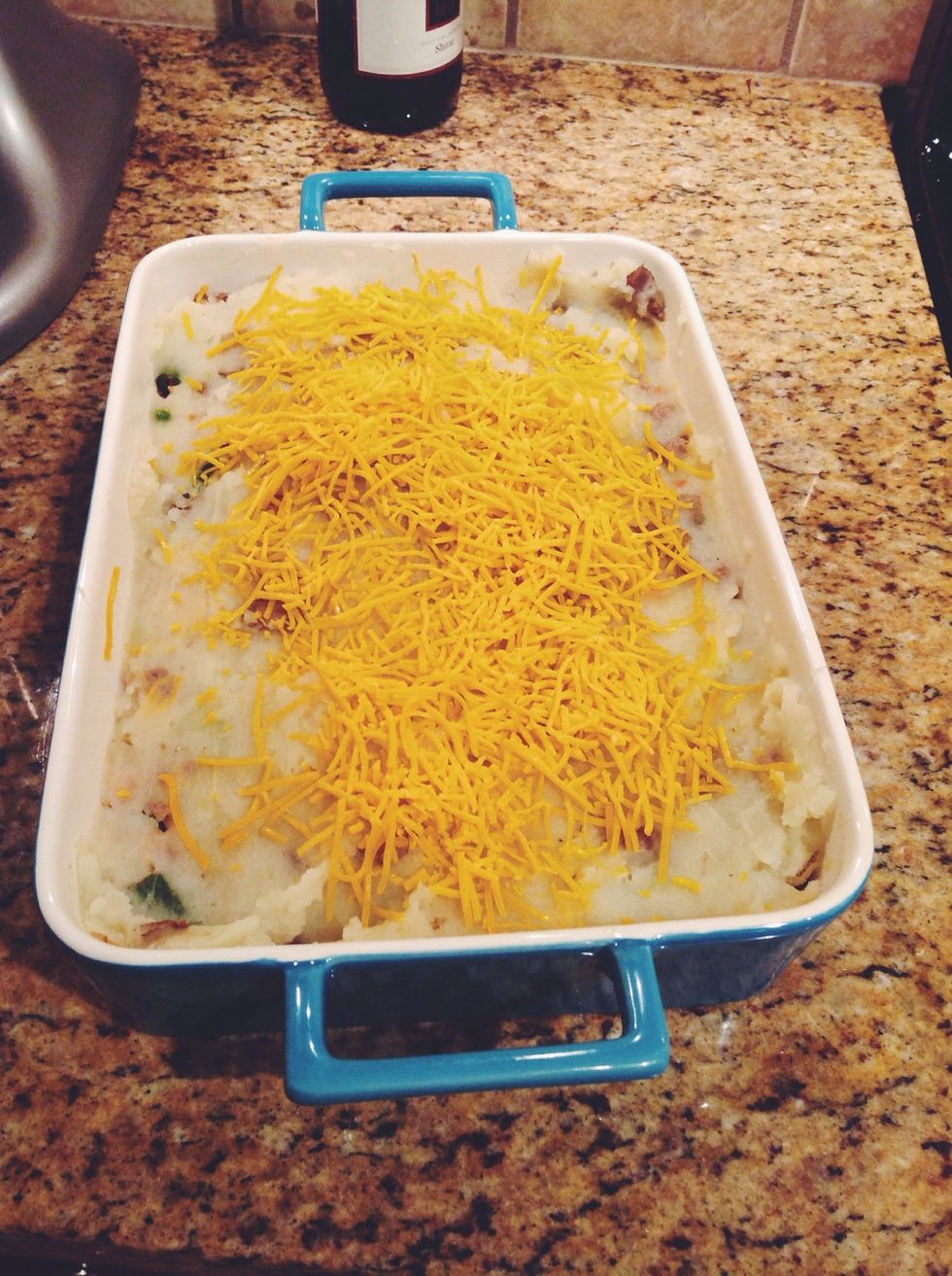 Add the potatoes and spread to cover bison and cheese layers. Top with remaining cheese then bake for 20 minutes or until golden brown.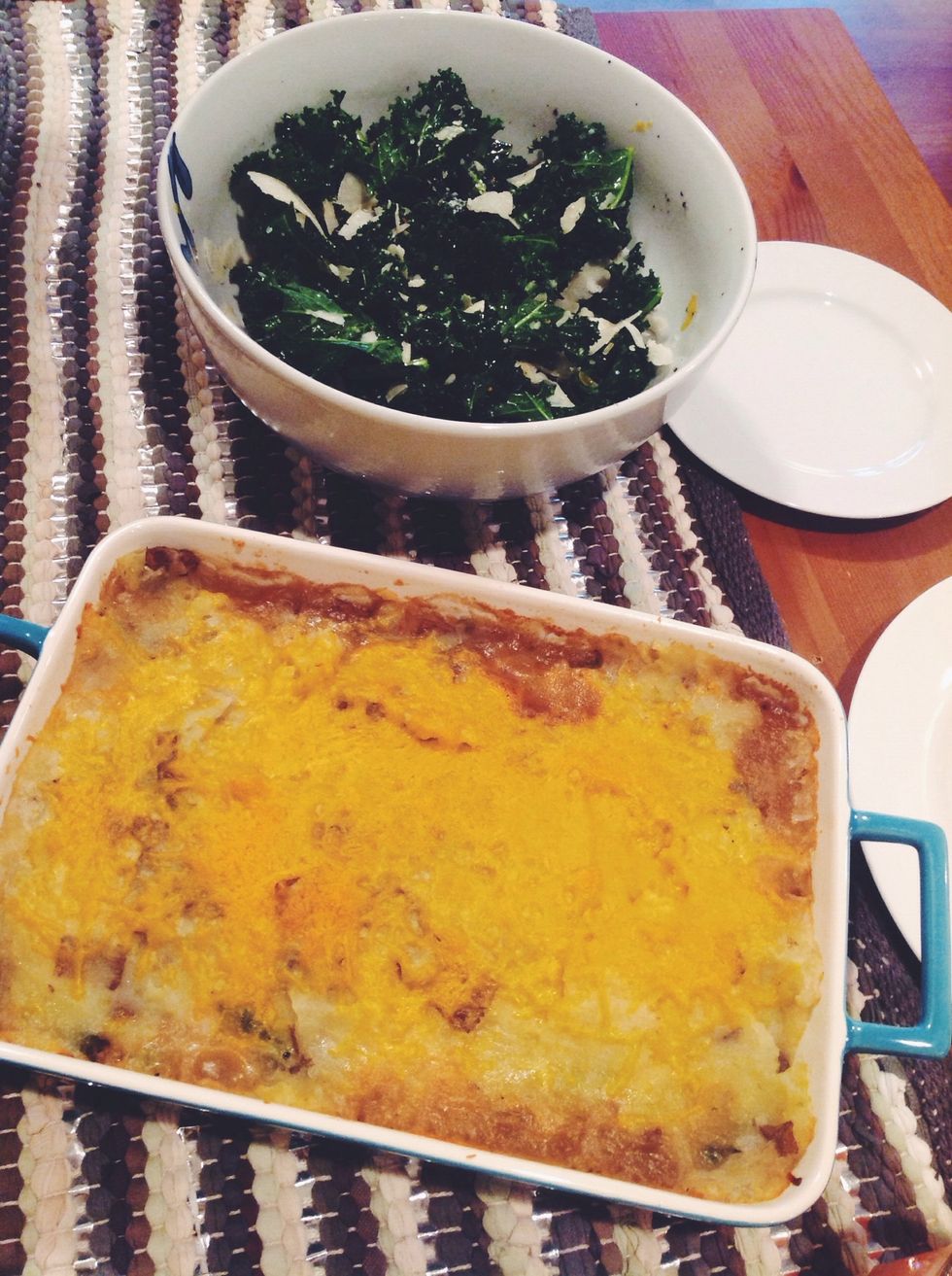 This dish can be made really simple by adding a Lipton onion soup pack for flavoring and gravy. Either way it'll be a hit. Grab a nice Merlot or raspberry mint tea and enjoy!
1.0lb Ground Bison
2.0c Mixed veggies (I used frozen)
1/2c Diced onion frozen
1.0Tbsp Onion powder
Black pepper
Sea salt
2.0 Lemons
3/4 Olive oil
2.0c Fresh Kale (chopped, rib removed)
3.0 Potatoes (cut into chunks)
1.0tsp Flour
1.0tsp Lemon zest
1/2c Parmesan cheese (shaved)
1.0Tbsp Butter
3/4c Milk
3/4c Water
1.0c Shredded cheddar cheese
2.0 Lipton onion soup packs (optional)
1.0 Juice of lemon