Make Biscuits and Gravy (Veggie Optional!)
18
Set your oven to 450 degrees, and if you're like me and hate unnecessary dishes, line your cookie sheet with parchment paper.
You're going to make the gravy while the biscuits are baking. Be prepared to start the gravy immediately after putting the biscuits in the oven -- I always pre-measure ingredients and have a hot pan.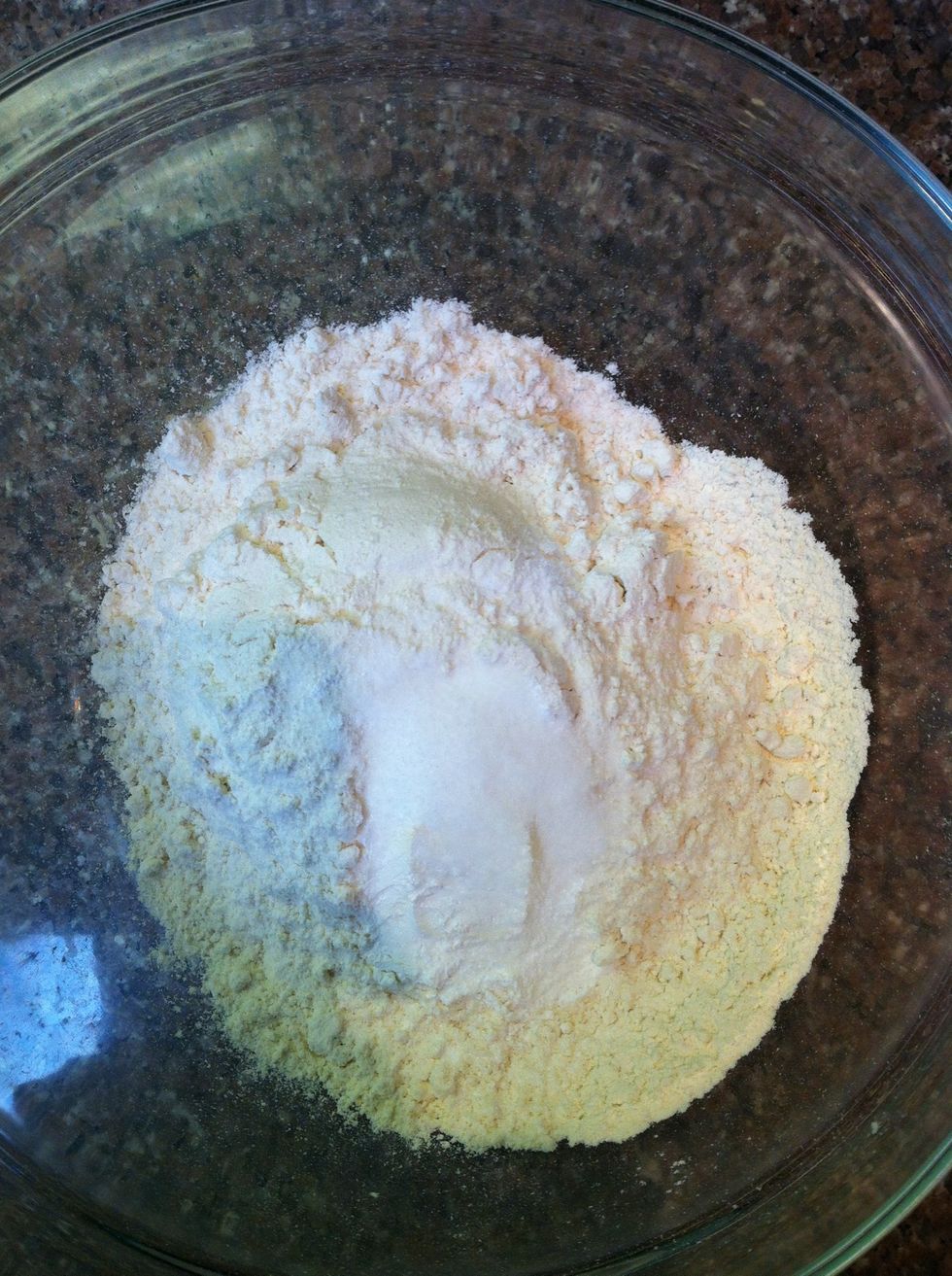 Combine 2 cups flour (save the rest! You'll need it later!), the salt, baking soda, and baking powder in a mixing bowl.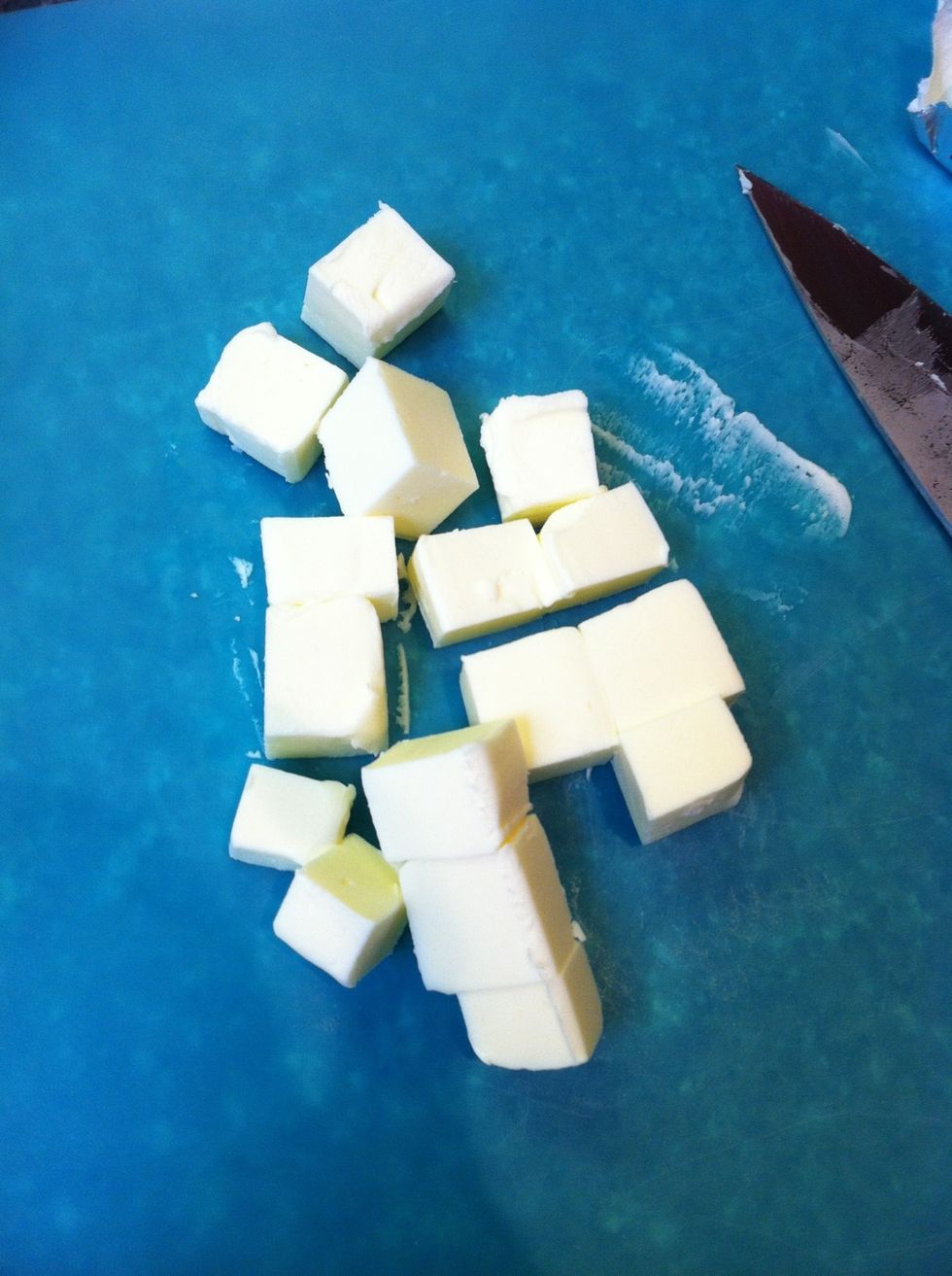 Cut the cold butter into cubes.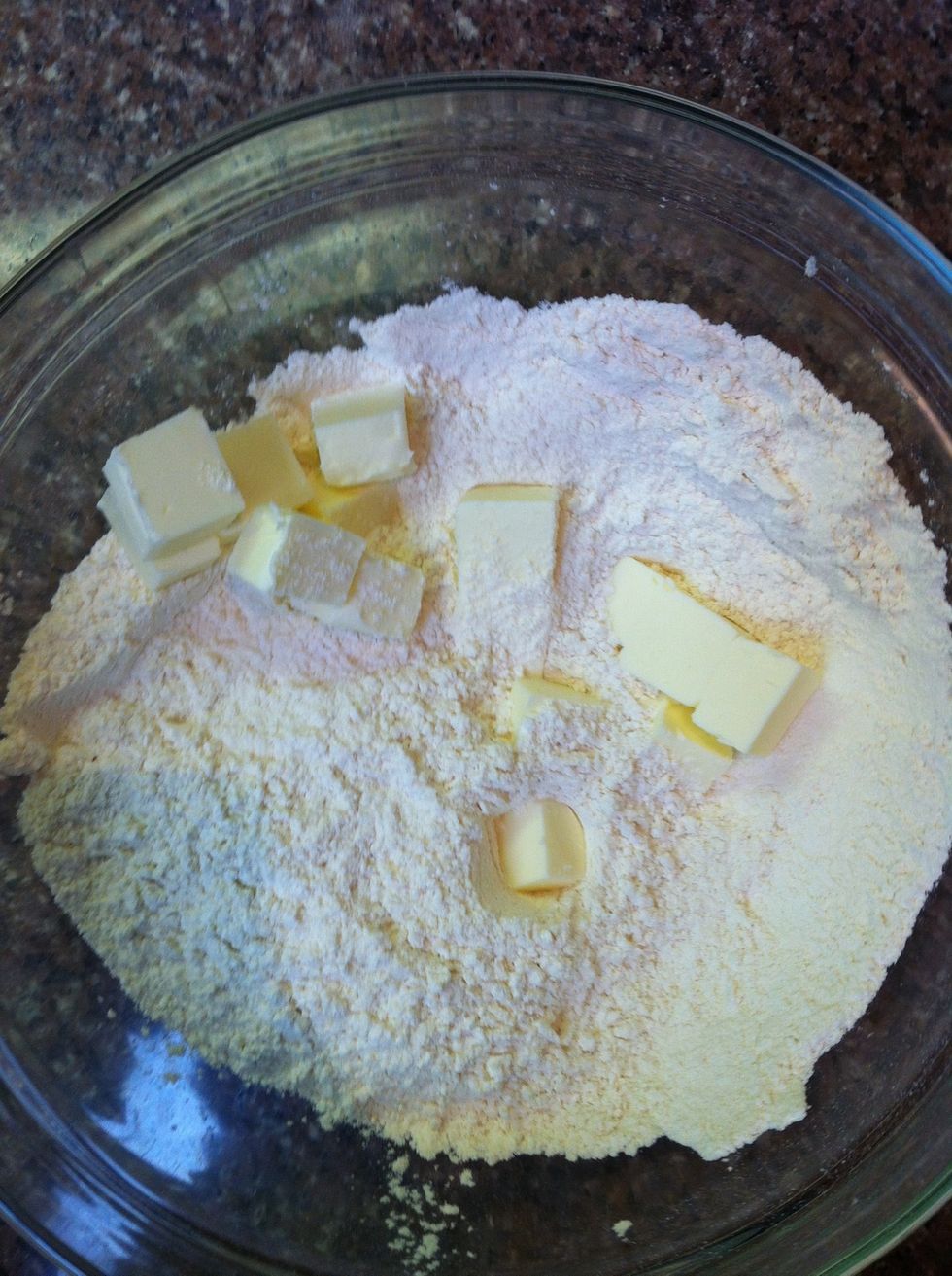 Toss the butter cubes into the dry flour mixture.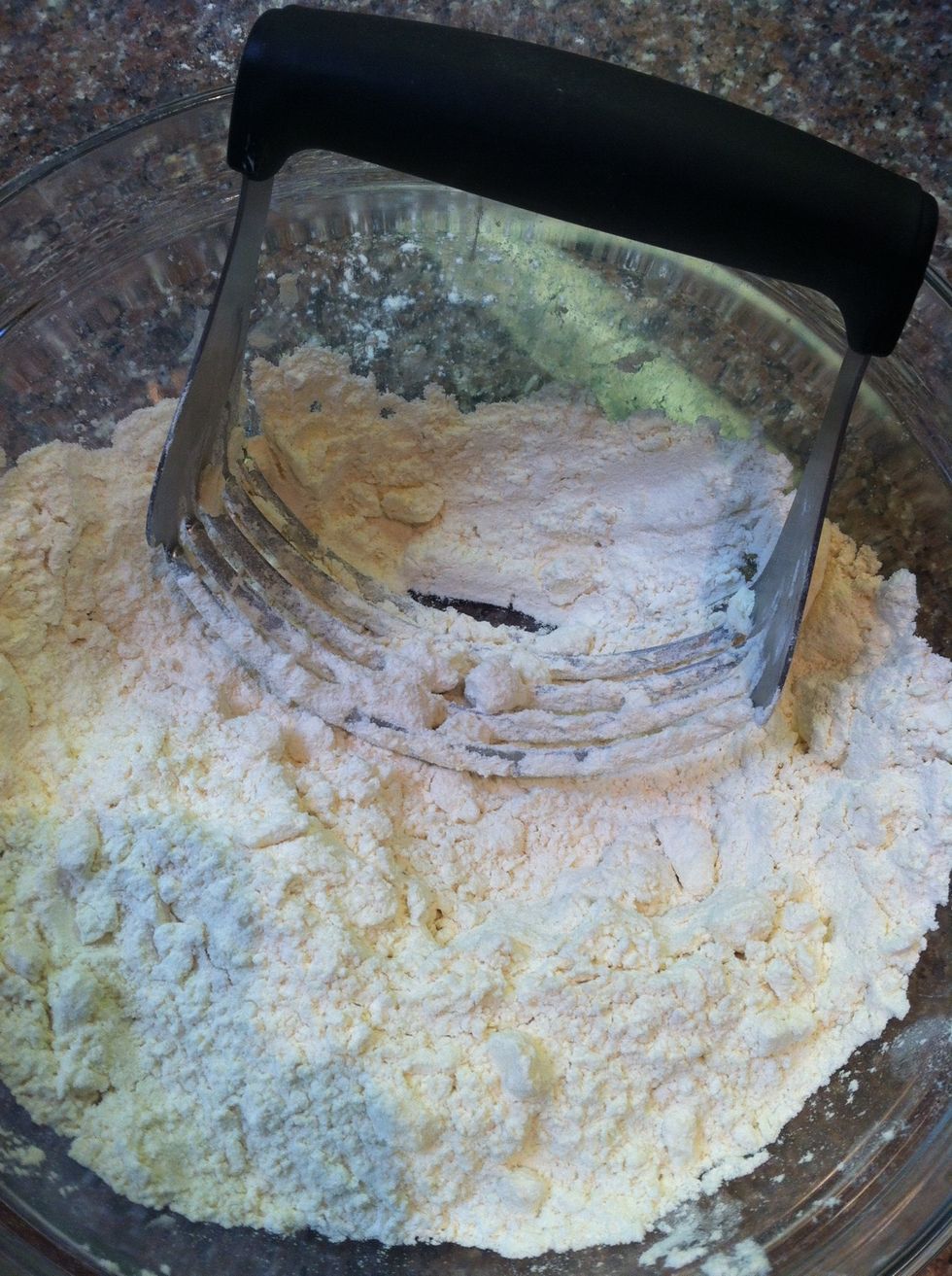 Blend the butter into the flour mixture, but don't be too thorough. You should have some pea-sized butter chunks left. I used a pastry blender, but you can also use two knives or a food processor.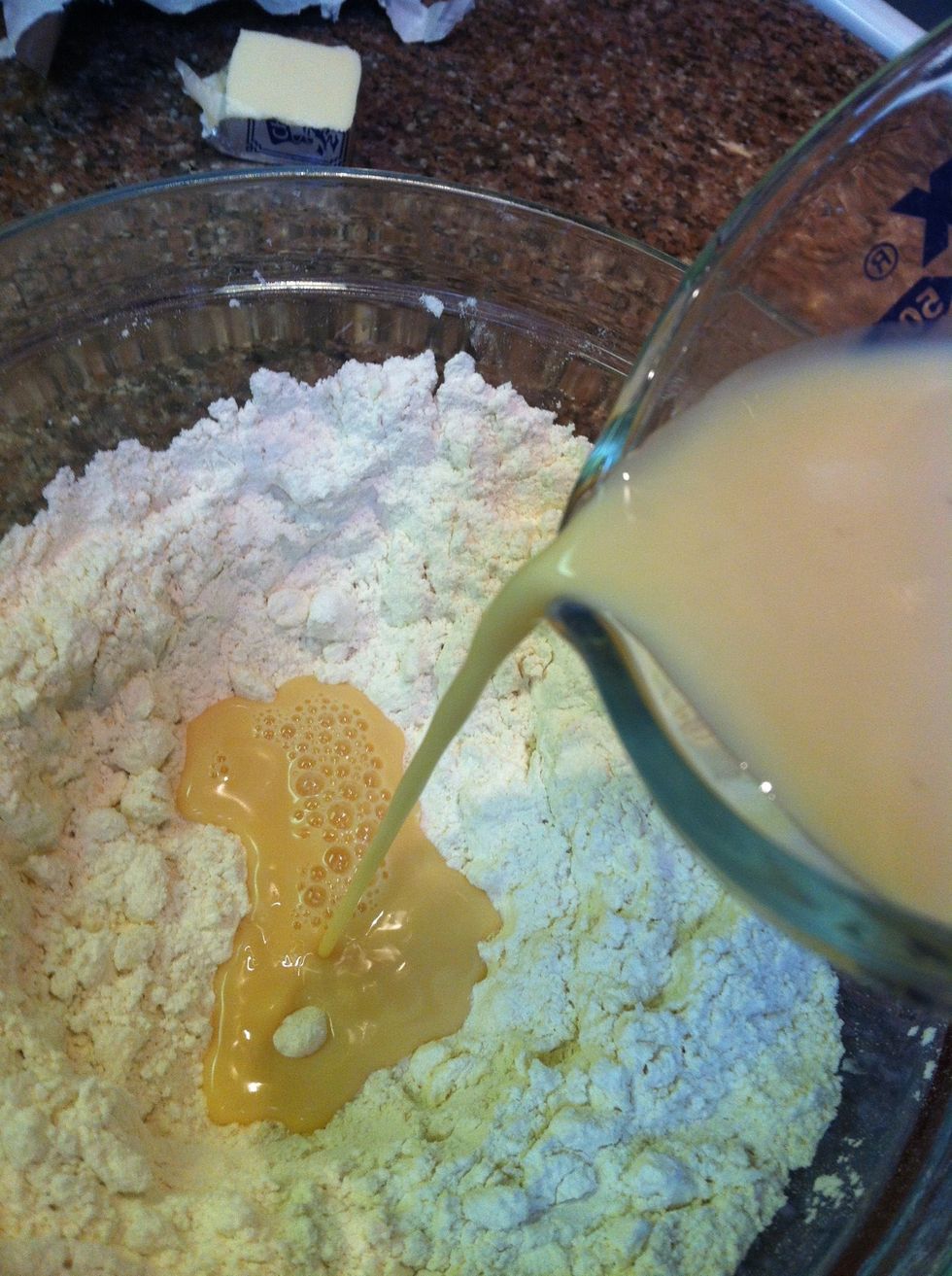 Make a well in the middle of the flour-butter mixture and pour in the buttermilk.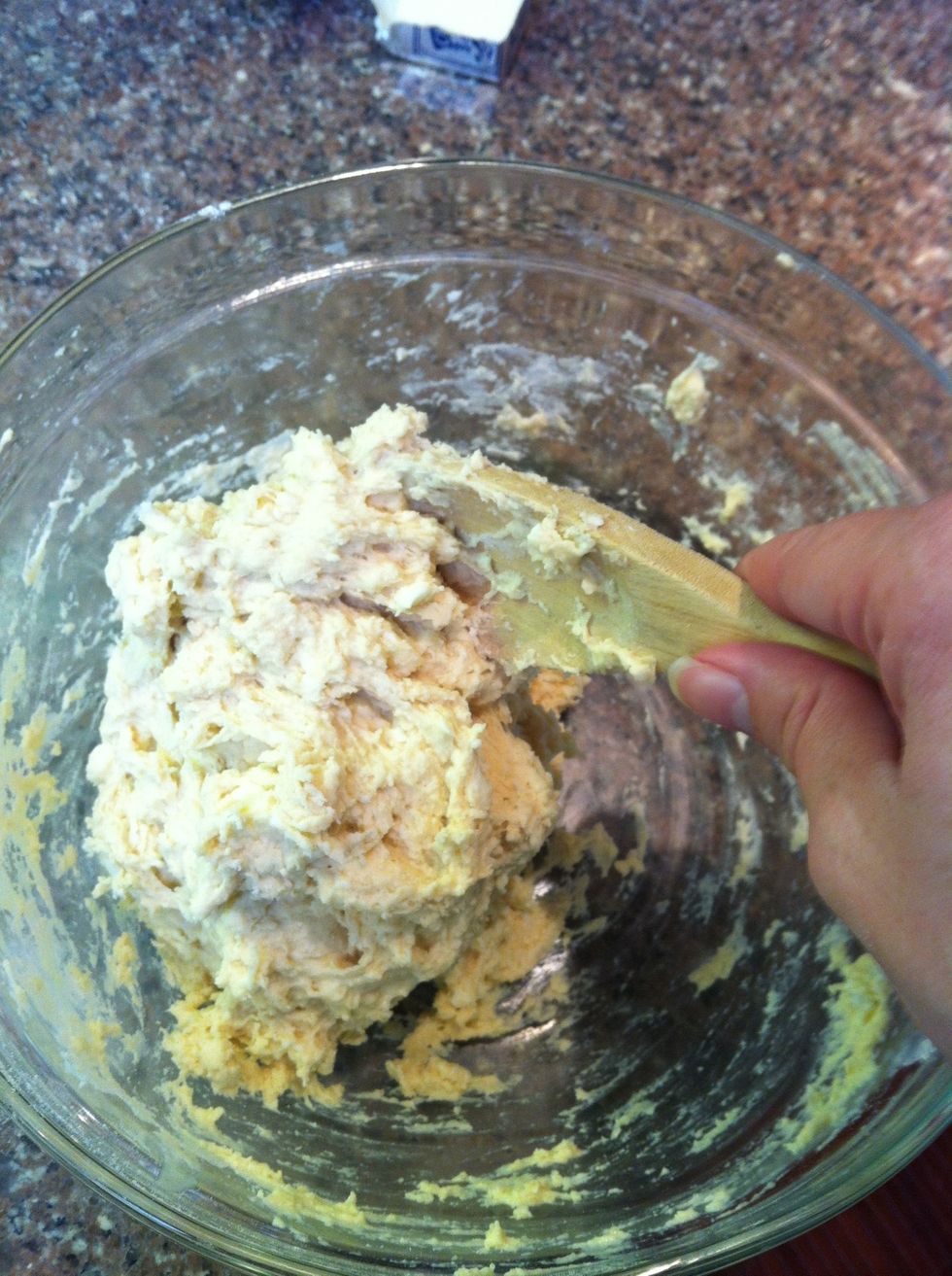 Stir it together until it's just blended. The dough will be sticky. Note that the less you manipulate the dough, the more light and flaky your biscuits will be. Stir as little as possible!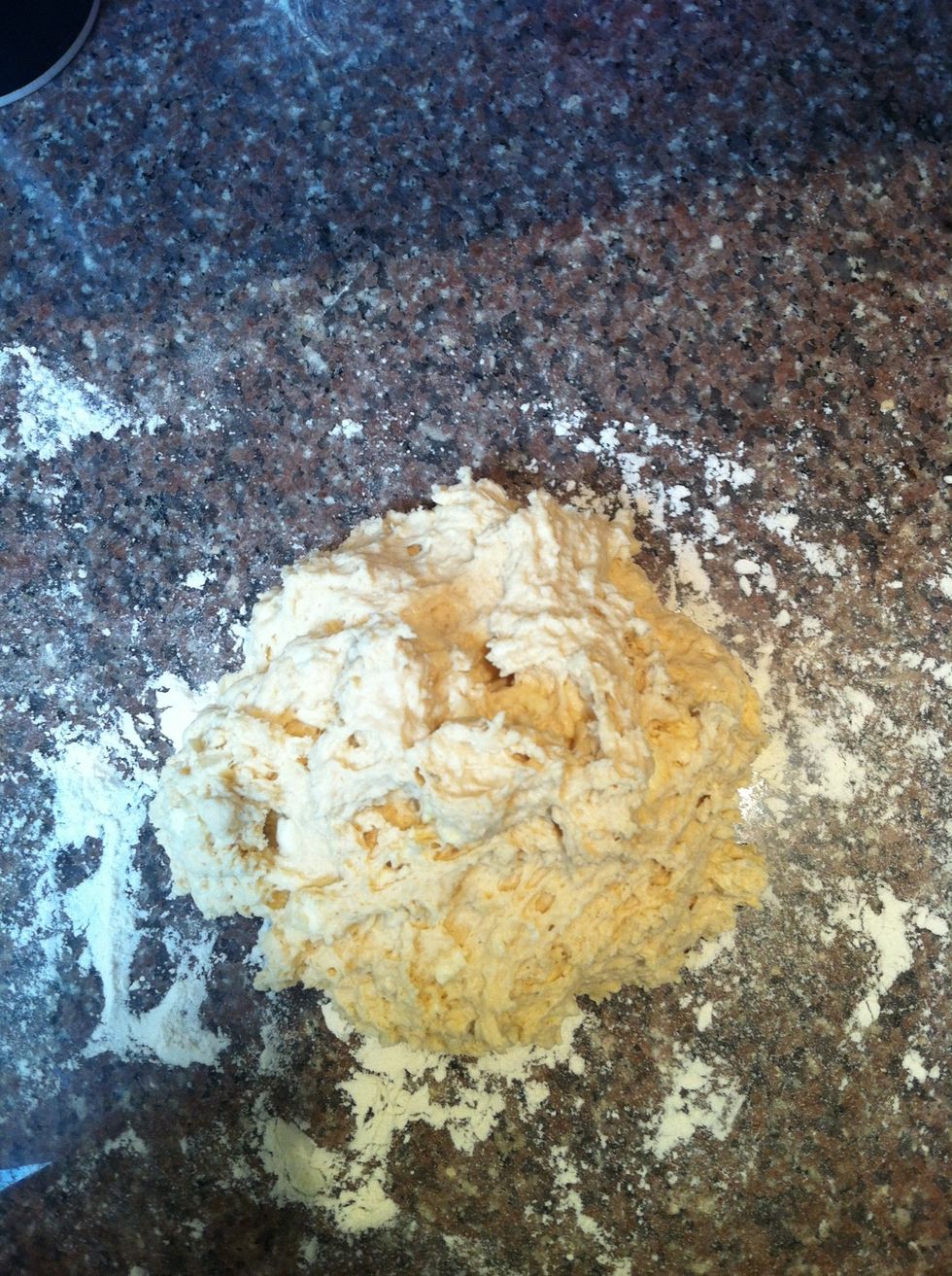 Put a handful of flour on a clean surface and place the dough on top of it. Place another handful of flour on the top of the dough and flip it over.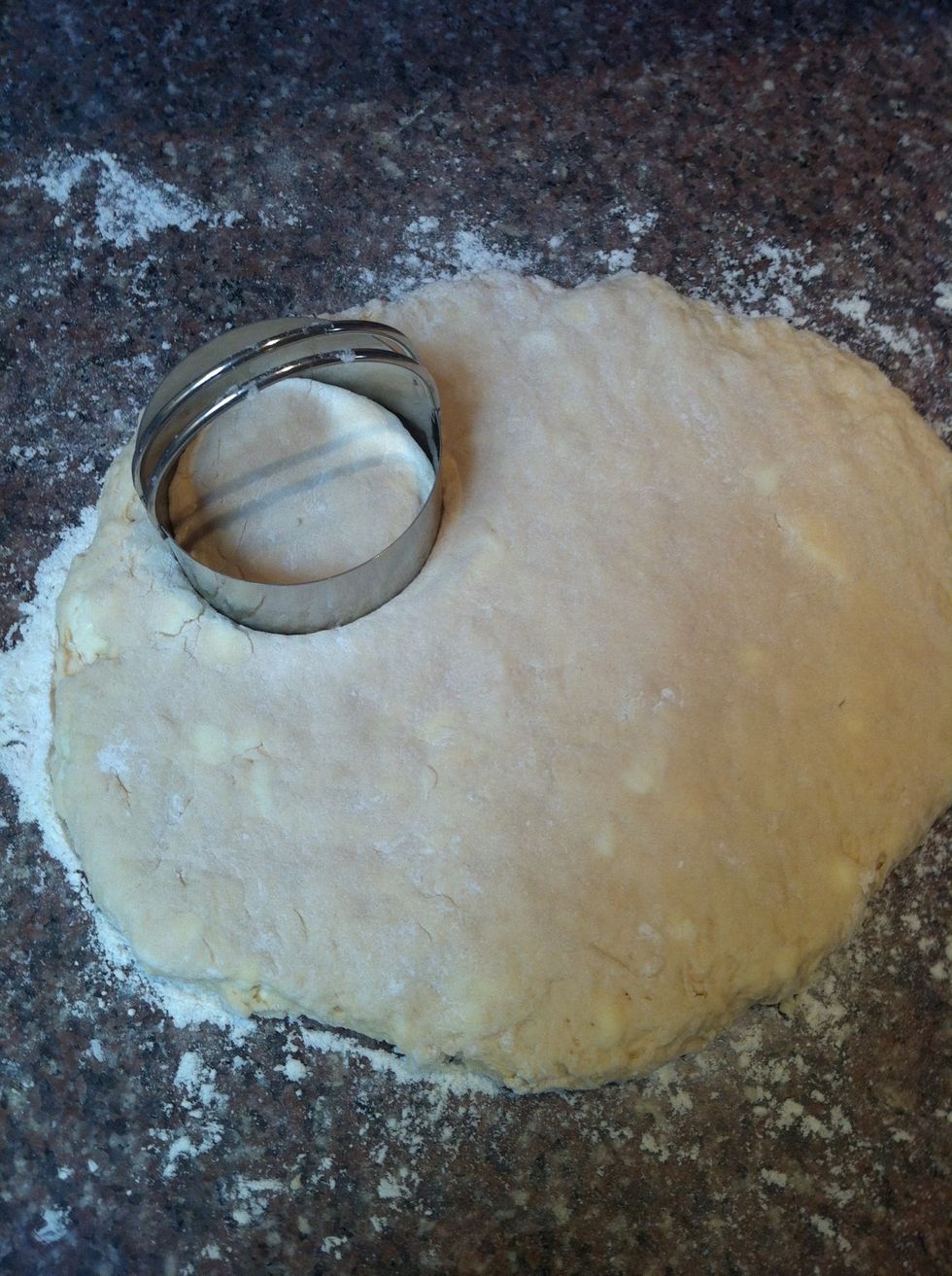 Pat the dough out with your hands (not with a rolling pin!) until it's about 1/2 inch thick and start cutting biscuits with a biscuit cutter.
When using a biscuit cutter, always push straight down and pull straight up. Twisting the cutter will encourage glutinous strands to form on the edges of your biscuits.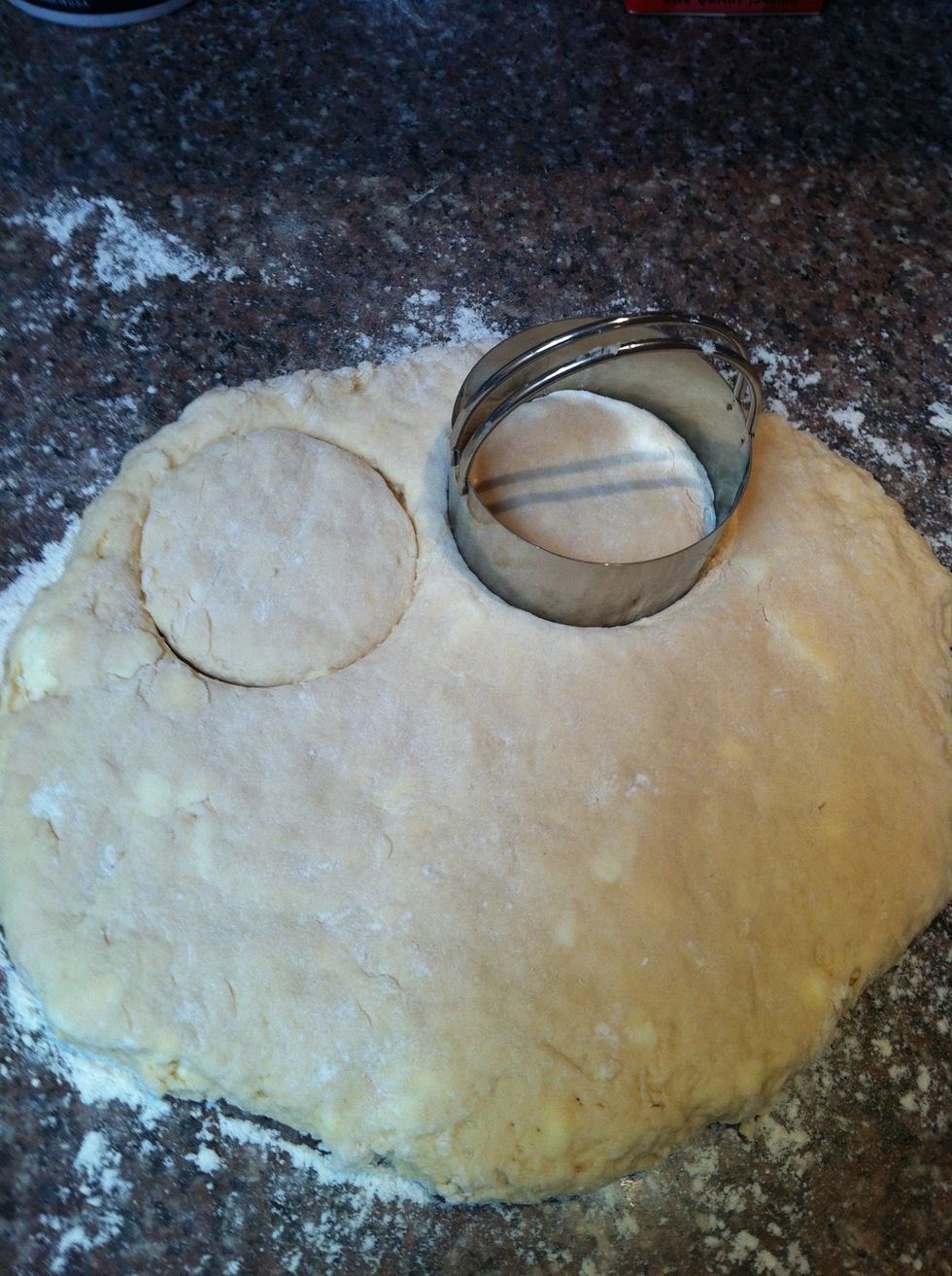 (Aside: notice all of those big chunks of butter? They melt during baking, leaving a light, delicious, buttery pocket in their place.)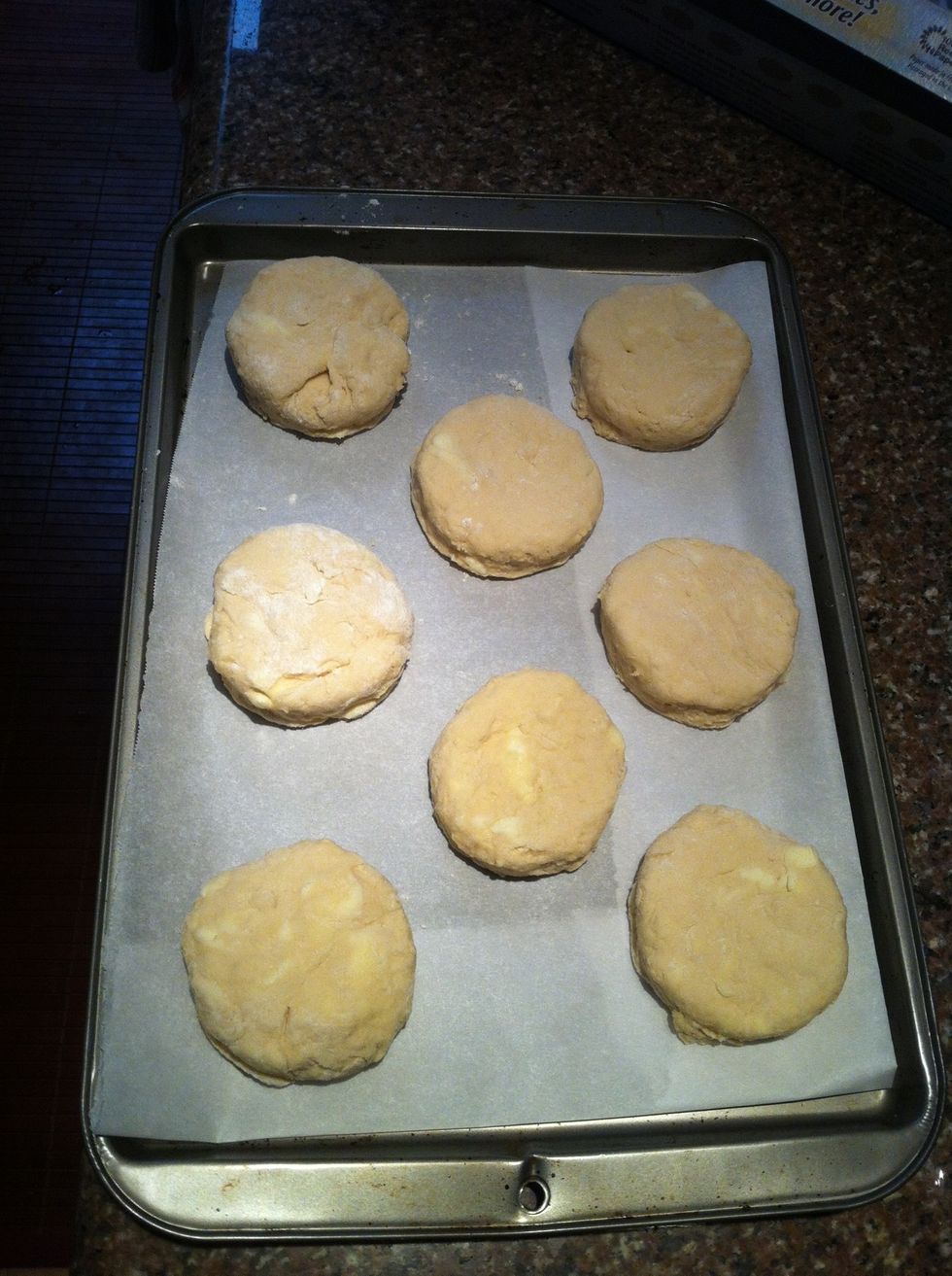 Put the cut biscuits on a cookie sheet. I like my biscuits to rise a lot during baking, so I put them close together on a small sheet. For shorter biscuits, leave more space between them.
Put the biscuits in the 450-degree oven and set a timer for 10 minutes. It's gravy time!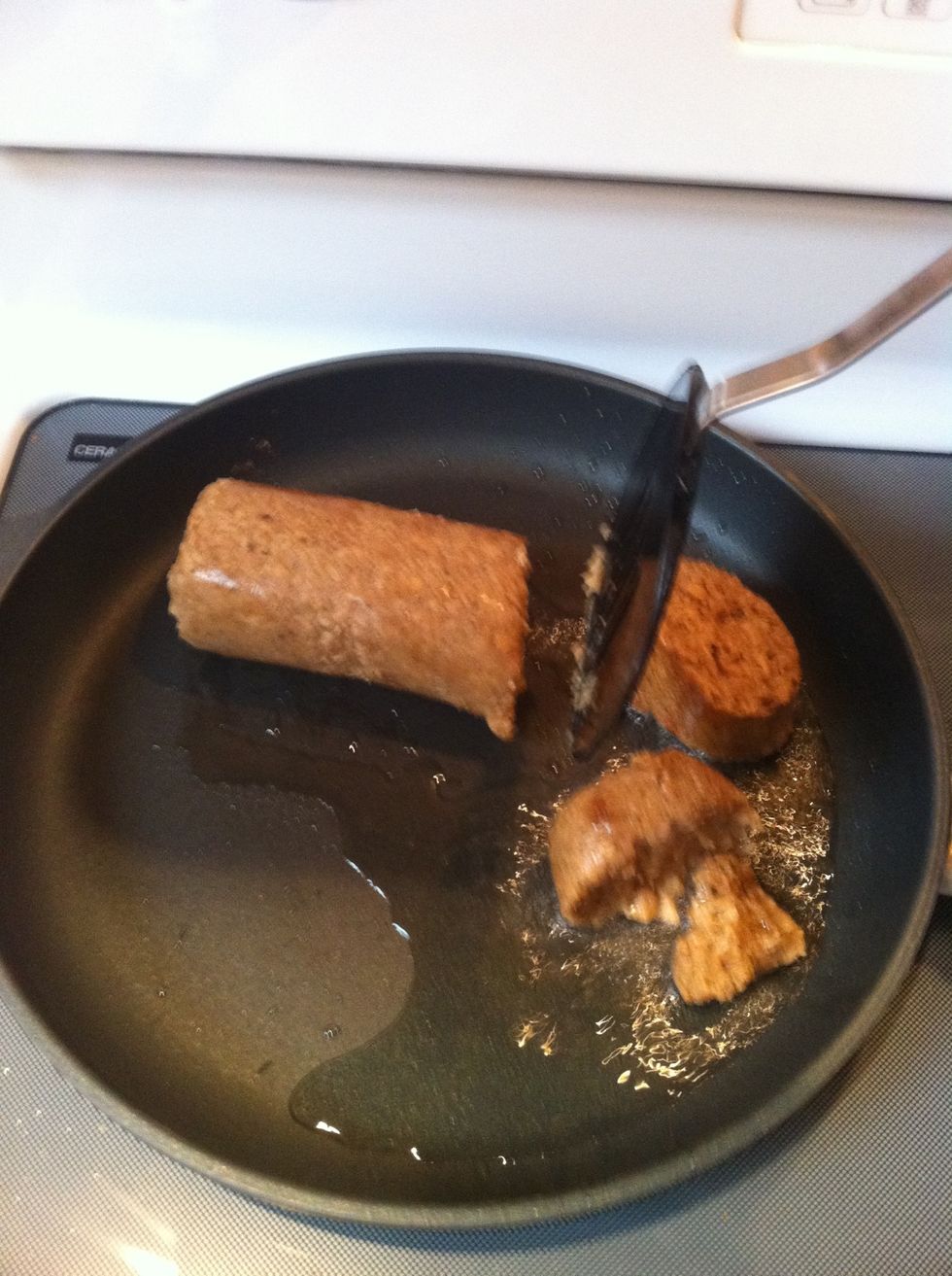 Put the entire pound of sausage in a frying pan with some hot oil and start breaking it up with your spatula. (Faux veggie sausage pictured here; use whichever you prefer.)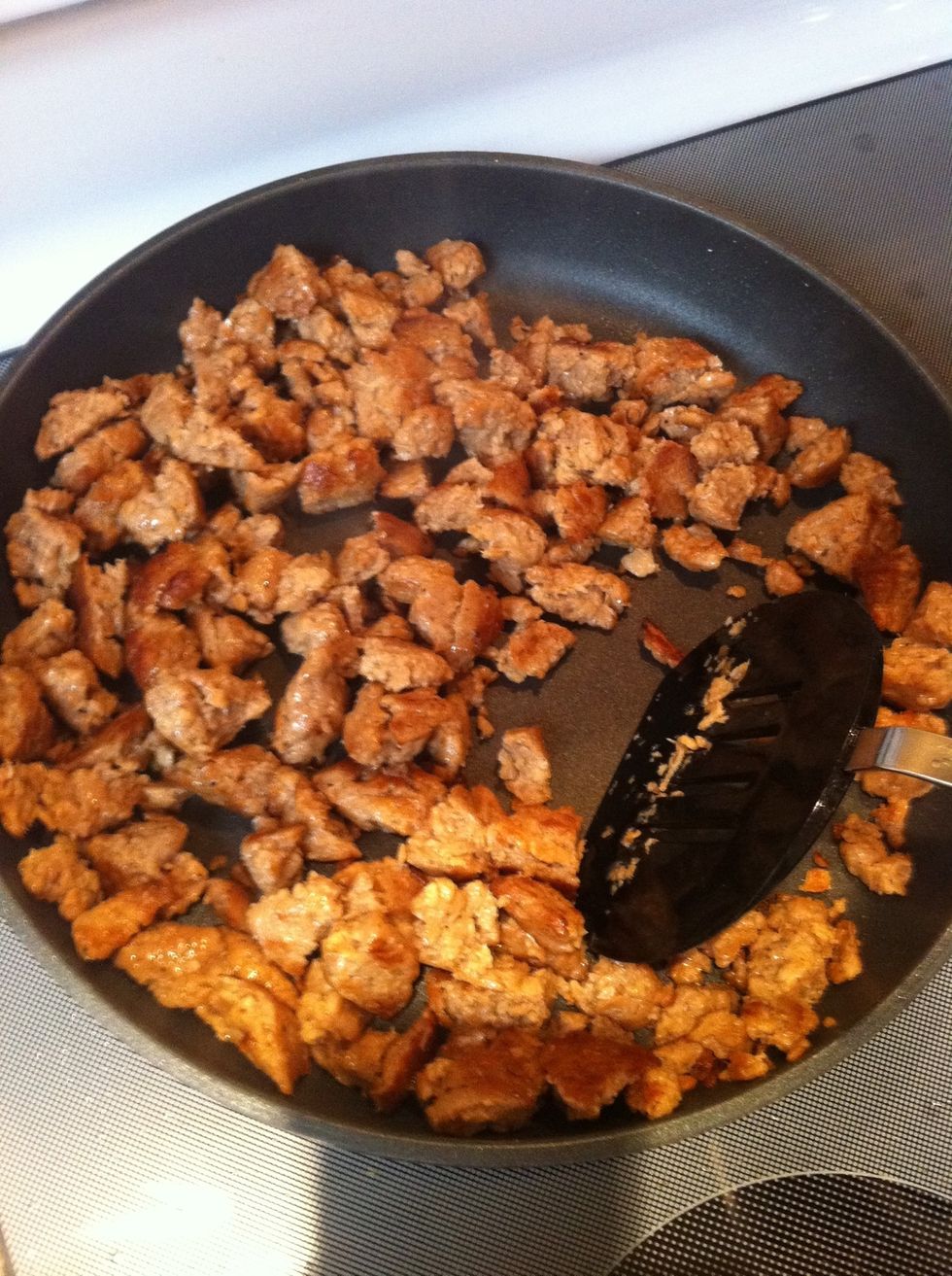 Continue to break it up and toss it around until fully cooked and nicely browned.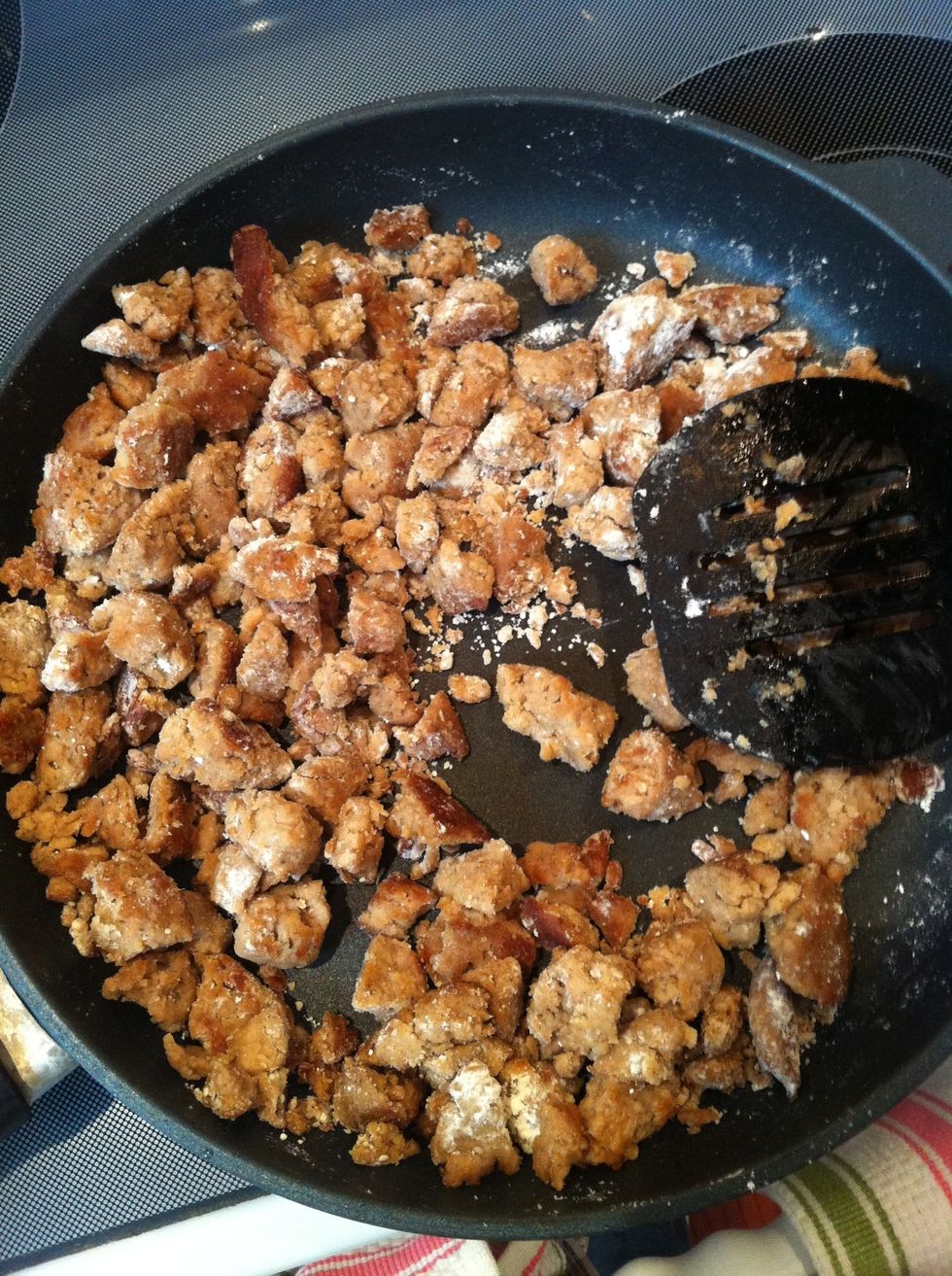 Sprinkle 1/4 cup flour over the cooked sausage and stir until all of the sausage has a flour coating.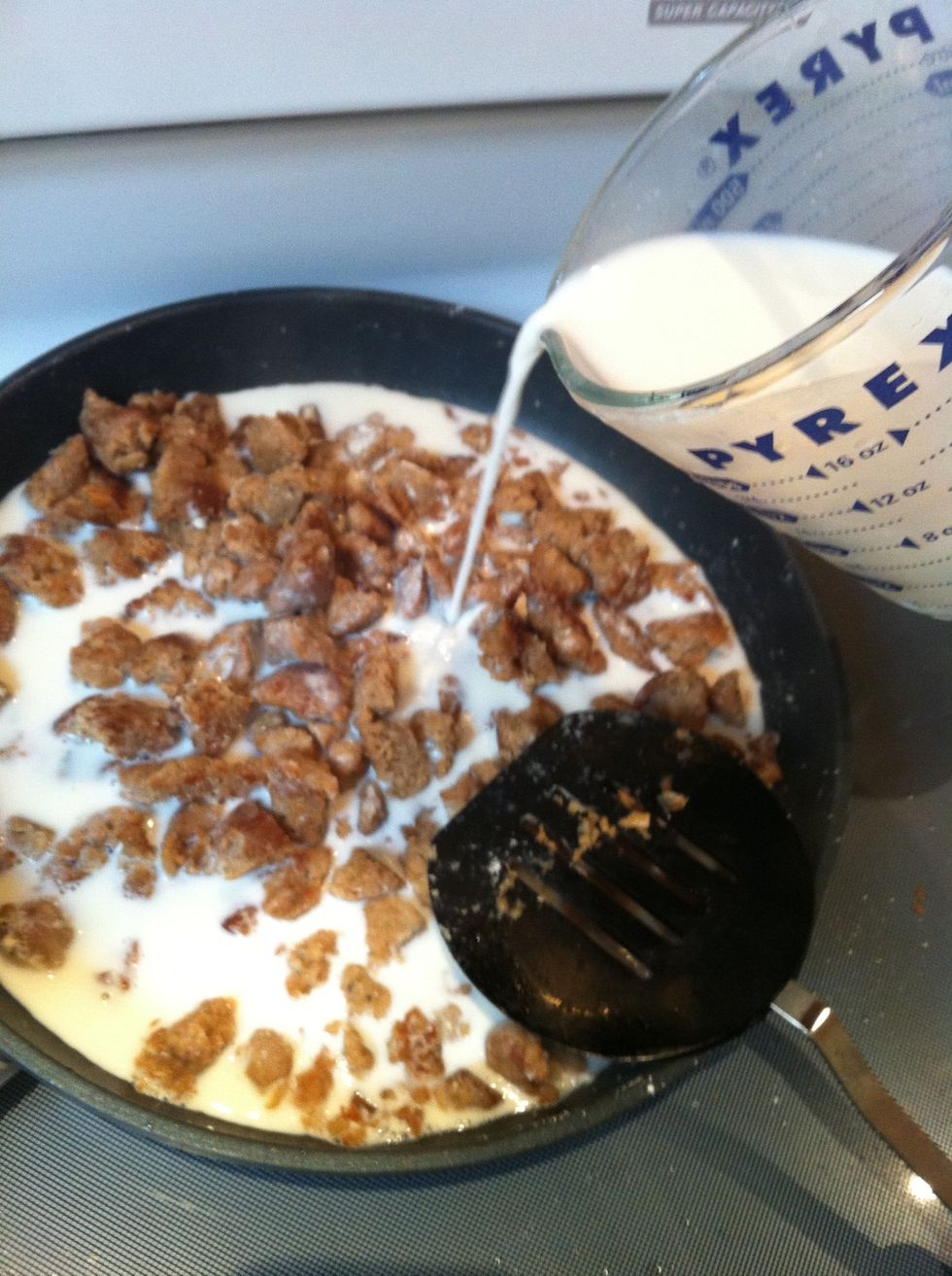 Pour in 2 cups milk.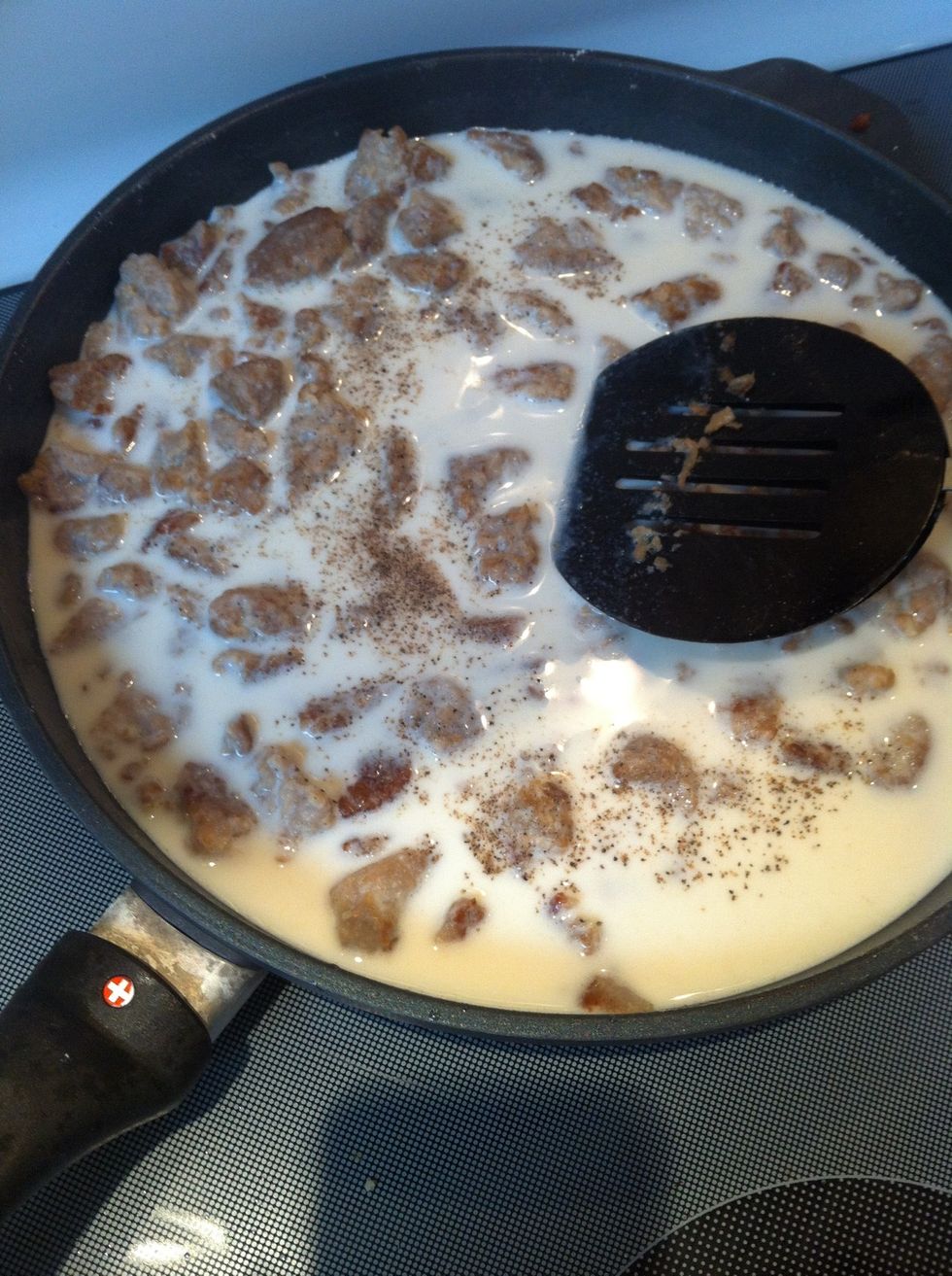 Add about 1/2 teaspoon salt and some freshly ground black pepper.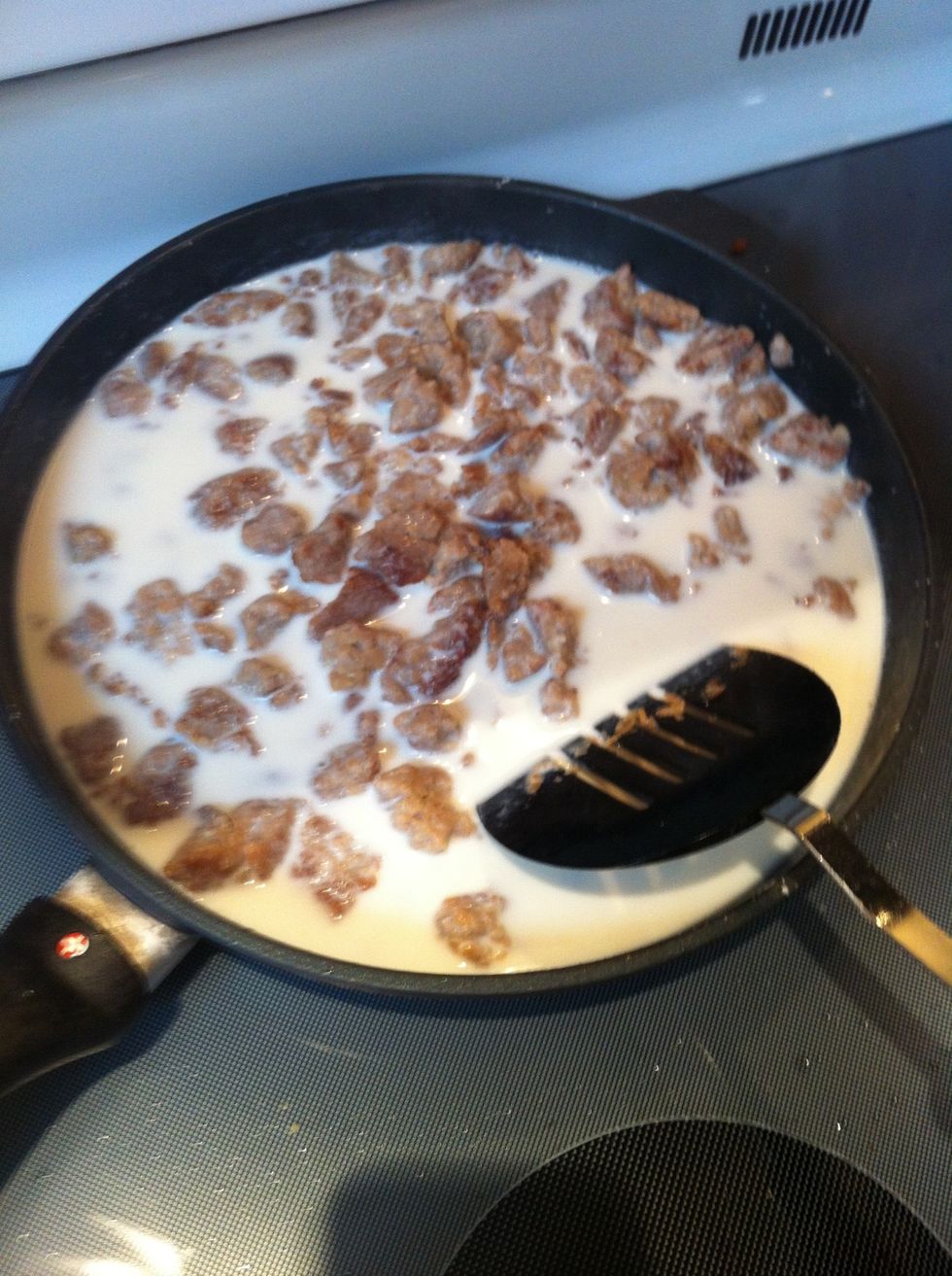 Constantly stir the mixture by gently pushing it in a circular motion around the frying pan. The milk will reduce into something more gravy-like in 3-5 minutes.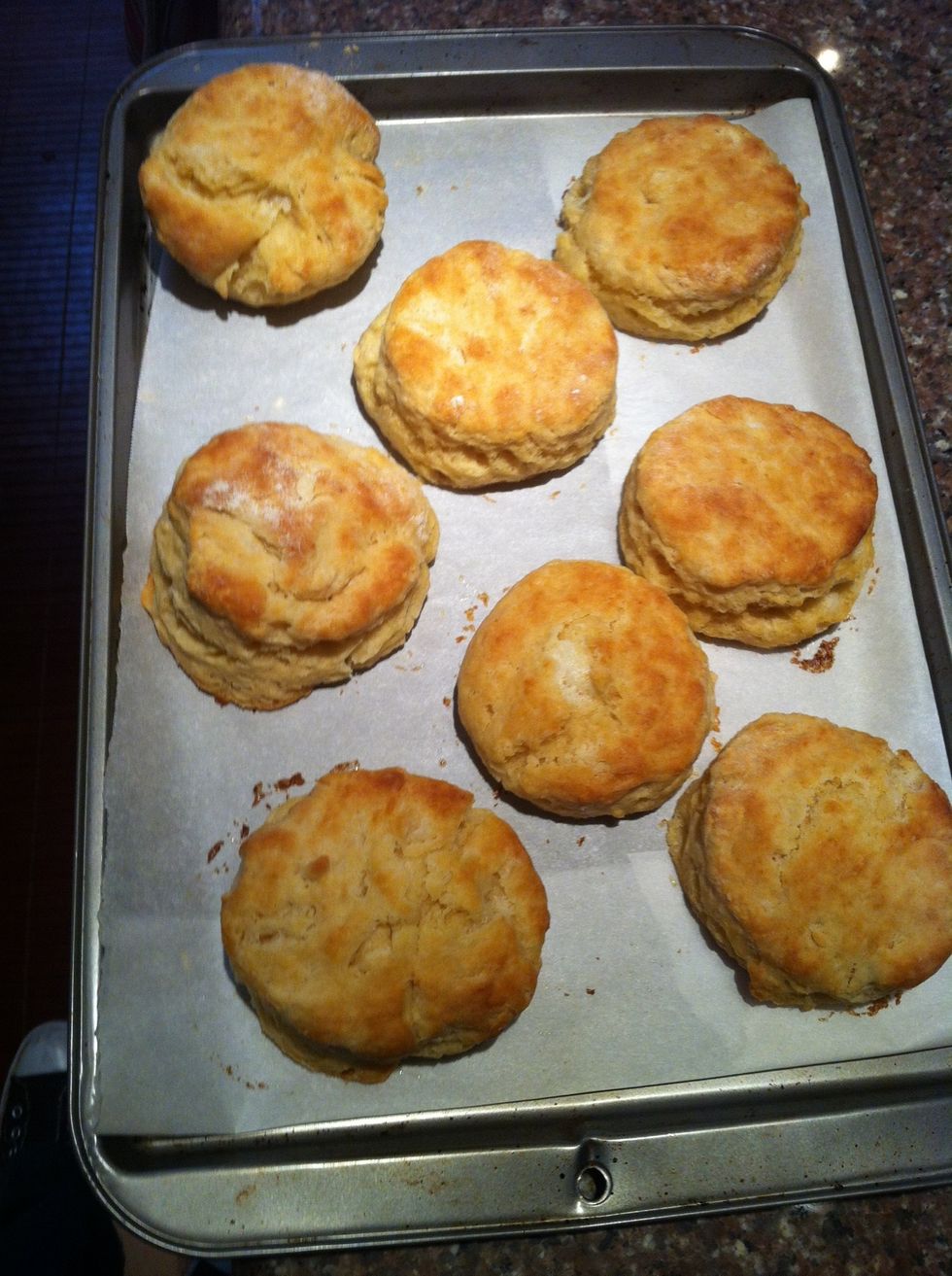 Pull your biscuits out when they look golden with darker browned ridges on top. Note: if you chose to space your biscuits further apart, they may not brown as thoroughly as the ones in this picture.
Split open two biscuits and place them face-up on a plate.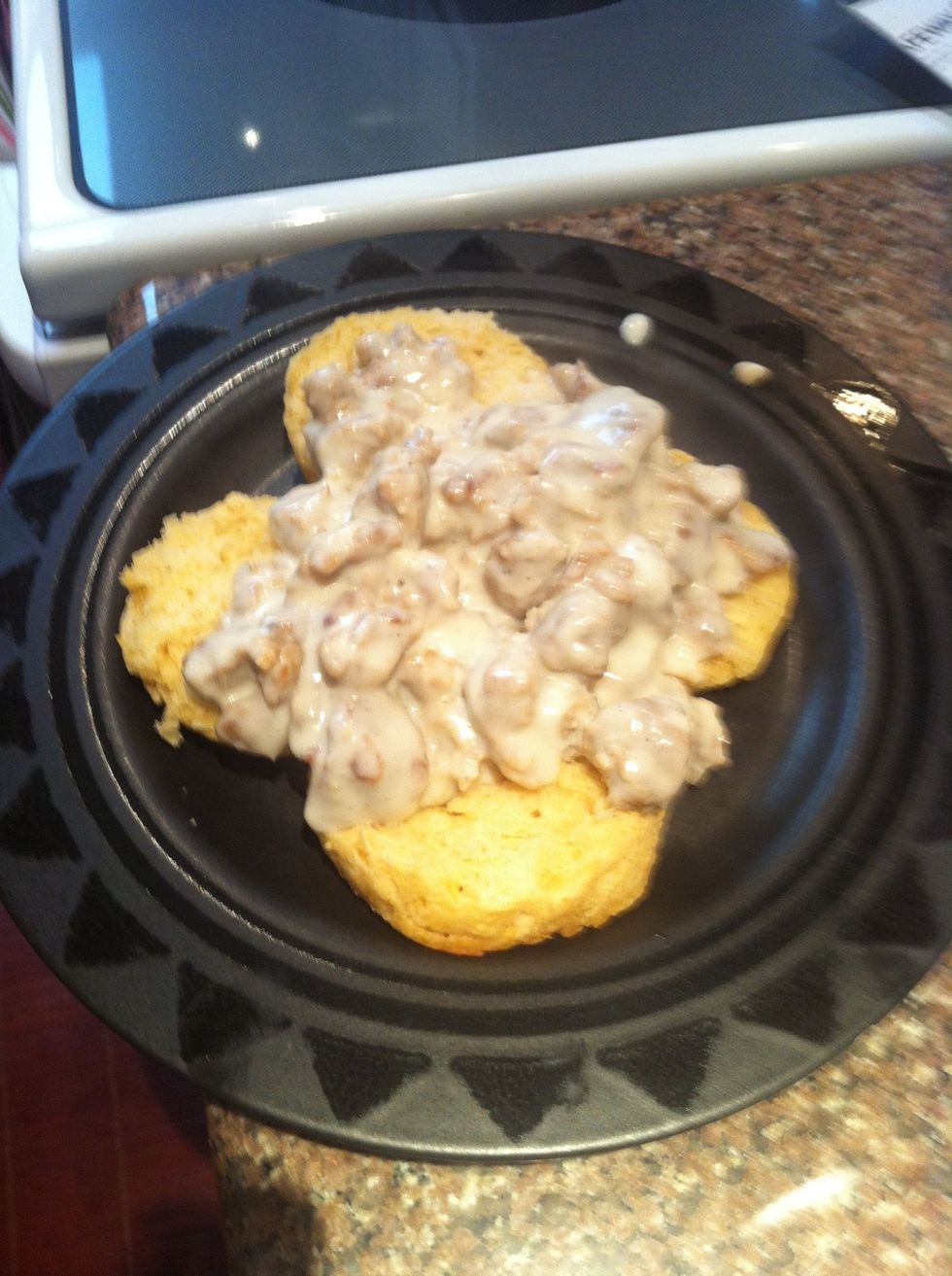 Bestow some gravy upon them, then salt and pepper to taste.
2.0c Unbleached all-purpose flour, divided
1.0Tbsp Baking powder
1.0tsp Salt
6.0Tbsp Unsalted butter, very cold
1.0c Buttermilk
1.0lb Sausage or vegetarian equivalent
2.0c Milk
0.0tsp Baking soda