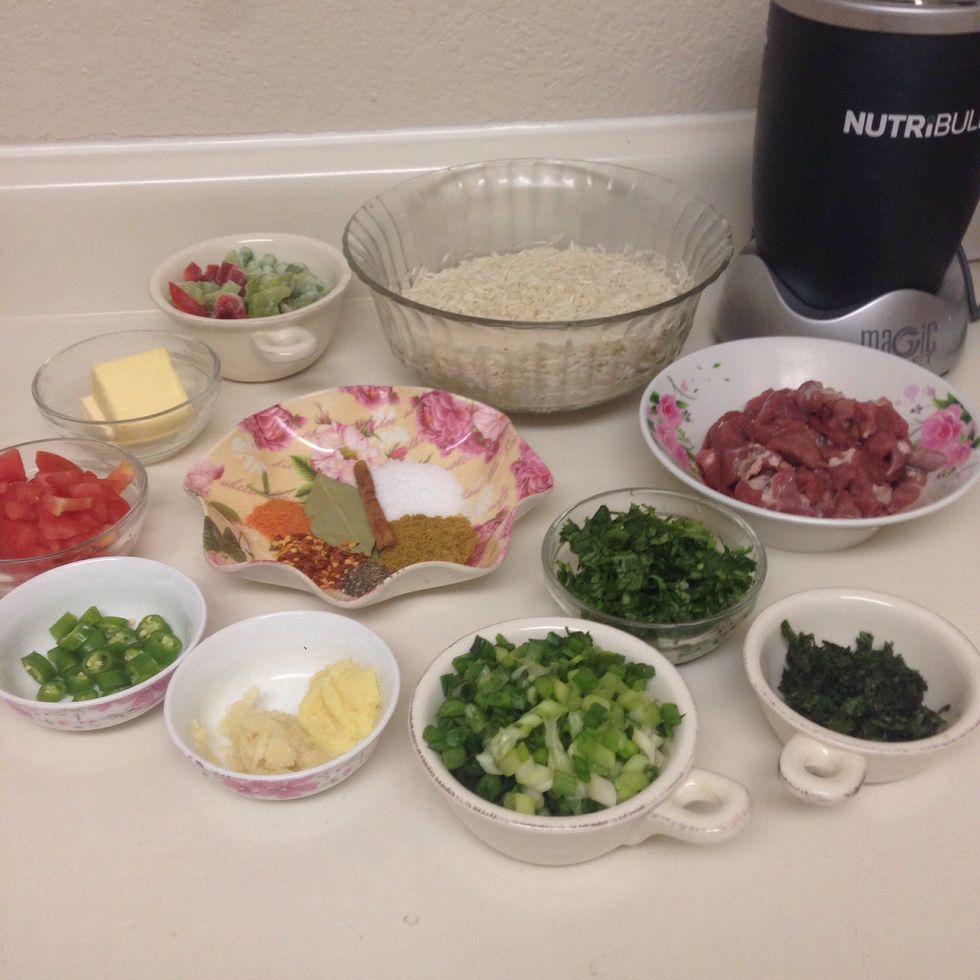 Gather all your ingredients ..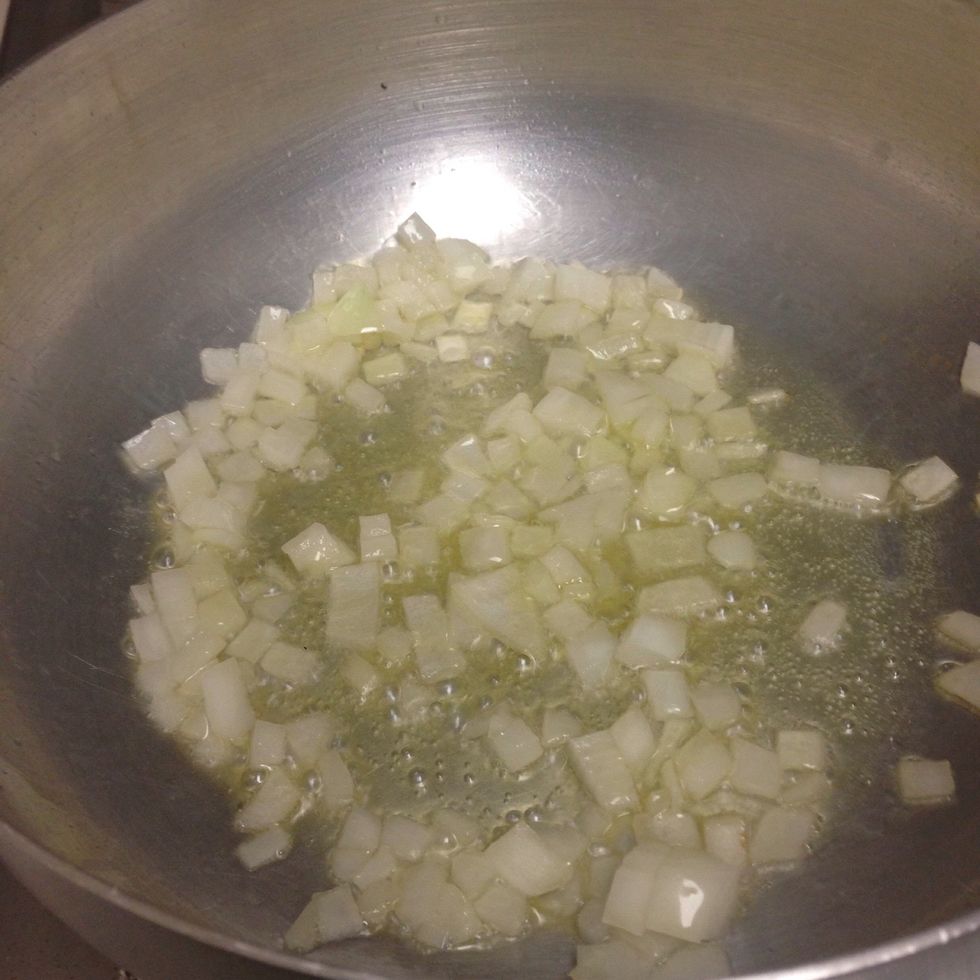 Heat 1 tbs olive oil with 1/2 of diced onion over a high-medium heat, keep stirring until the onion turns gold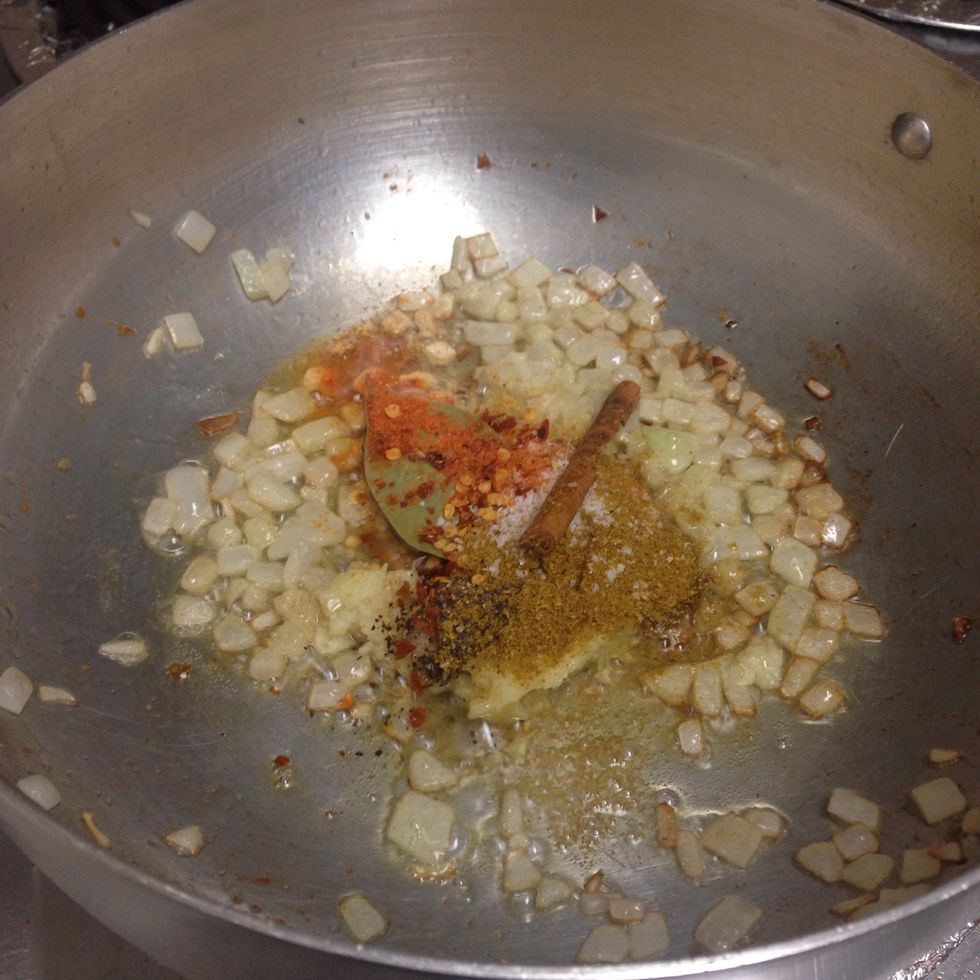 Then add minced garlic and ginger and the spices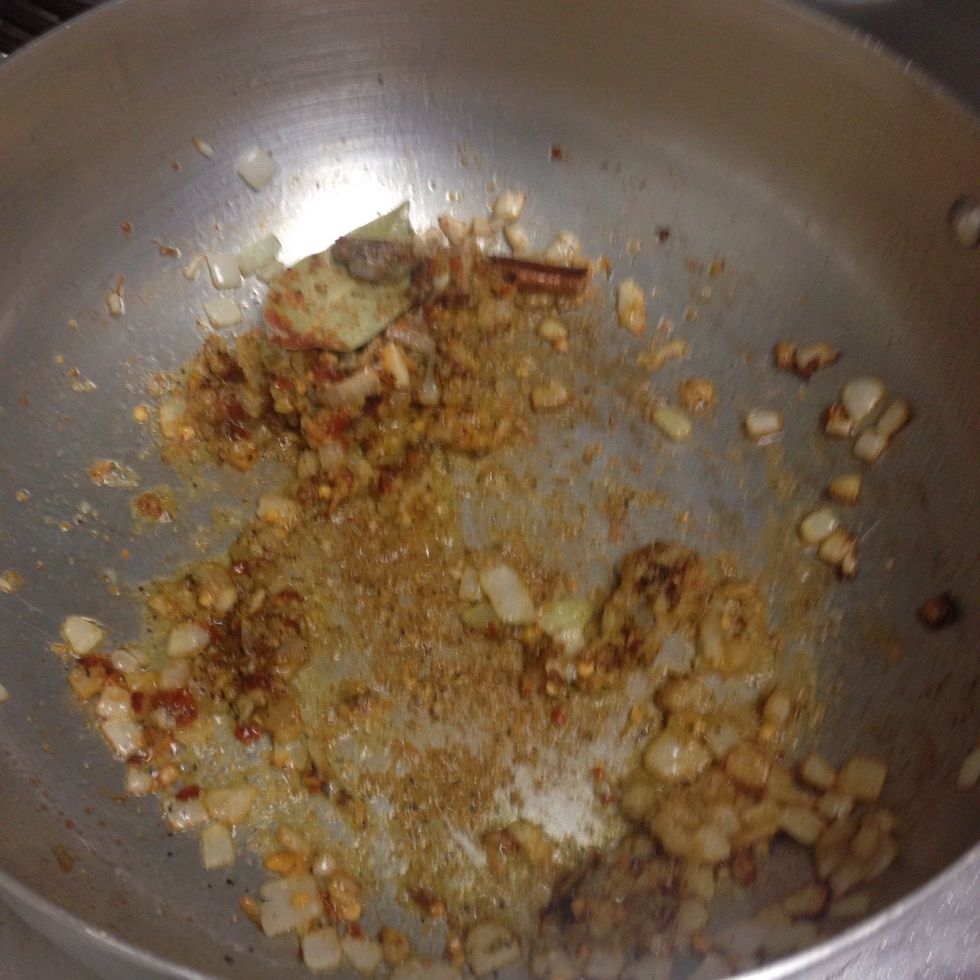 Give it a stir ..
Now add the butter, I used half of the small sticks
Let melt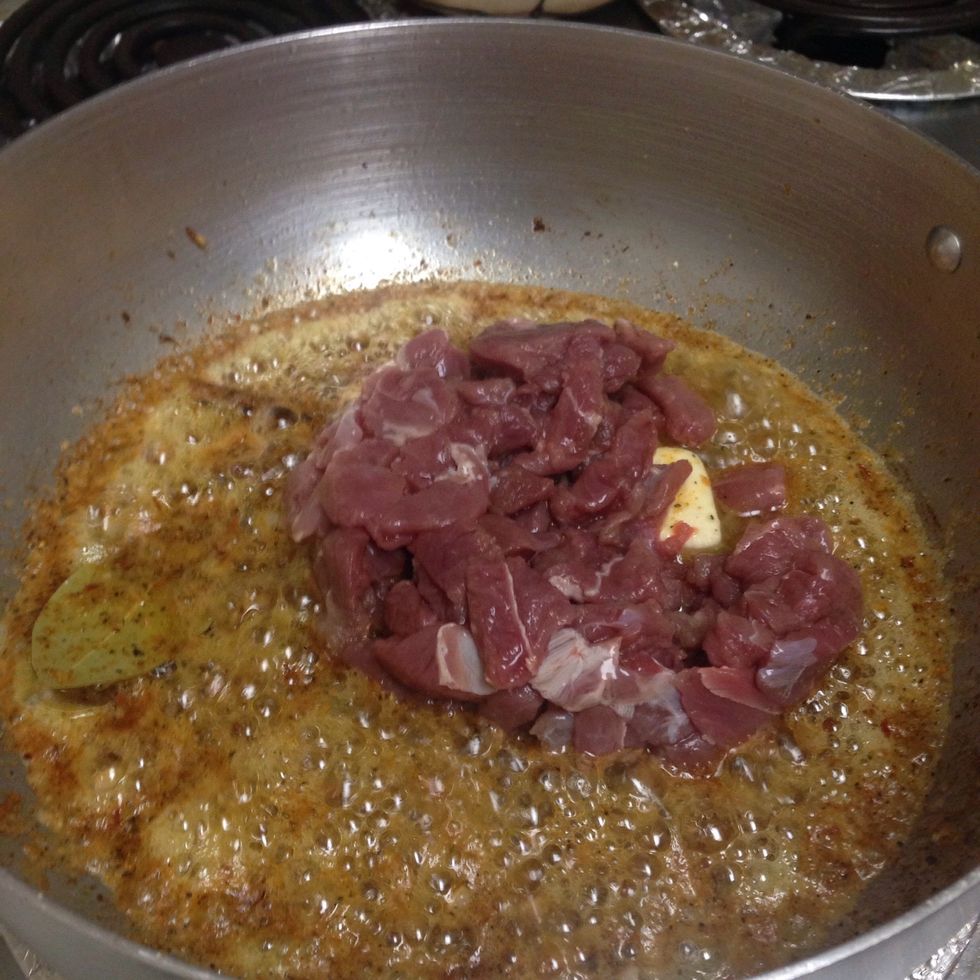 Add meat. You can use chicken or meat. But I used and prefer lamb.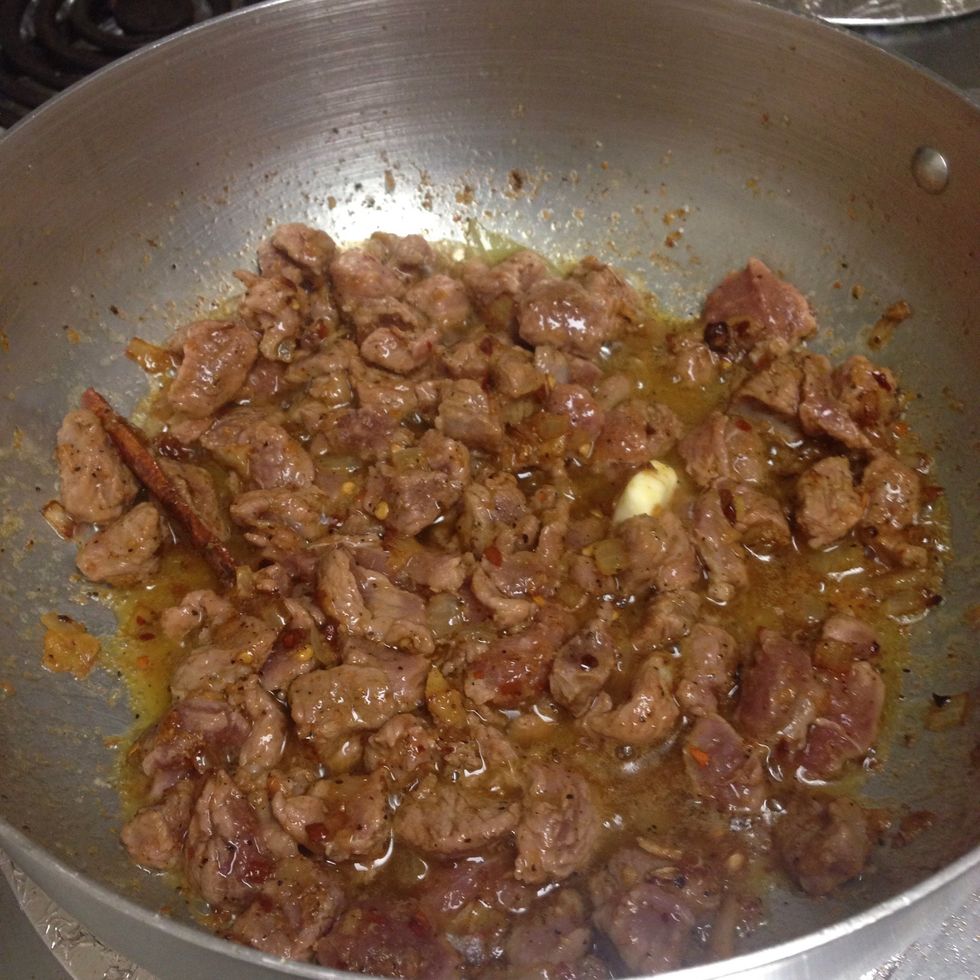 Give it a stir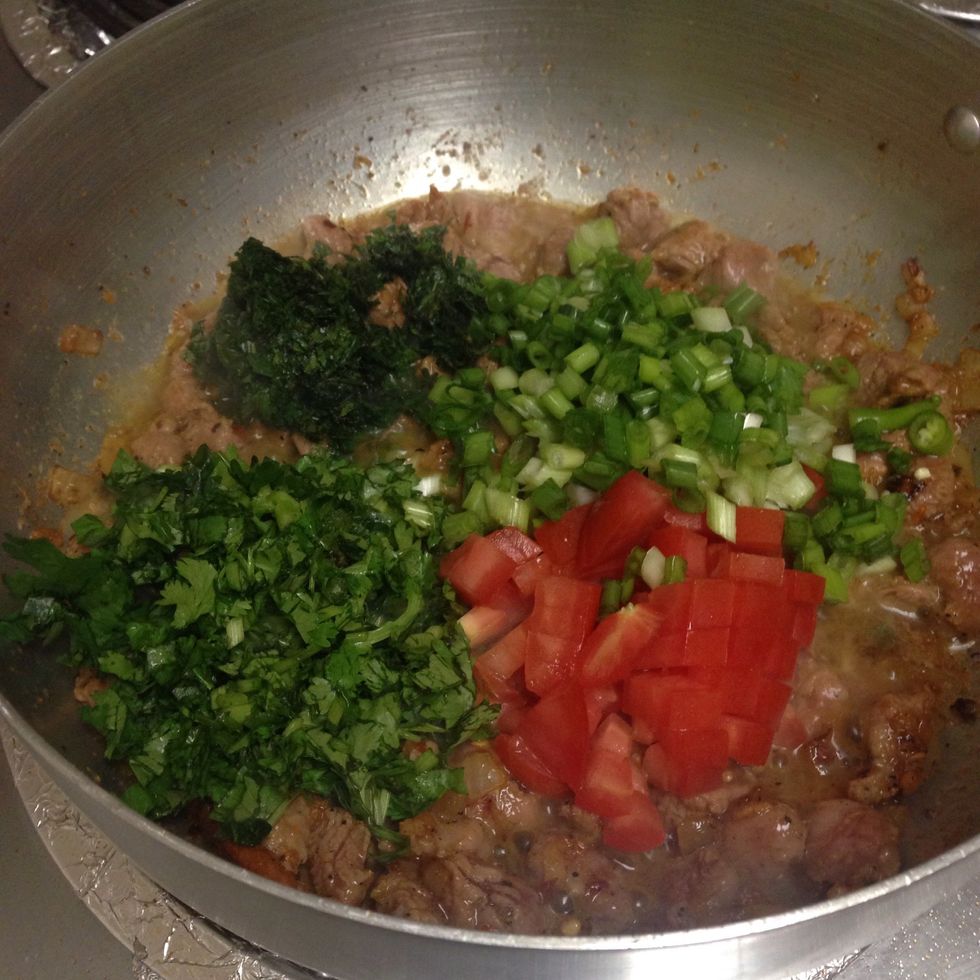 Now add all the vegetables: mint, cilantro, tomatoes, green peas, carrot, red and green bell peppers. You can use frozen or fresh veggies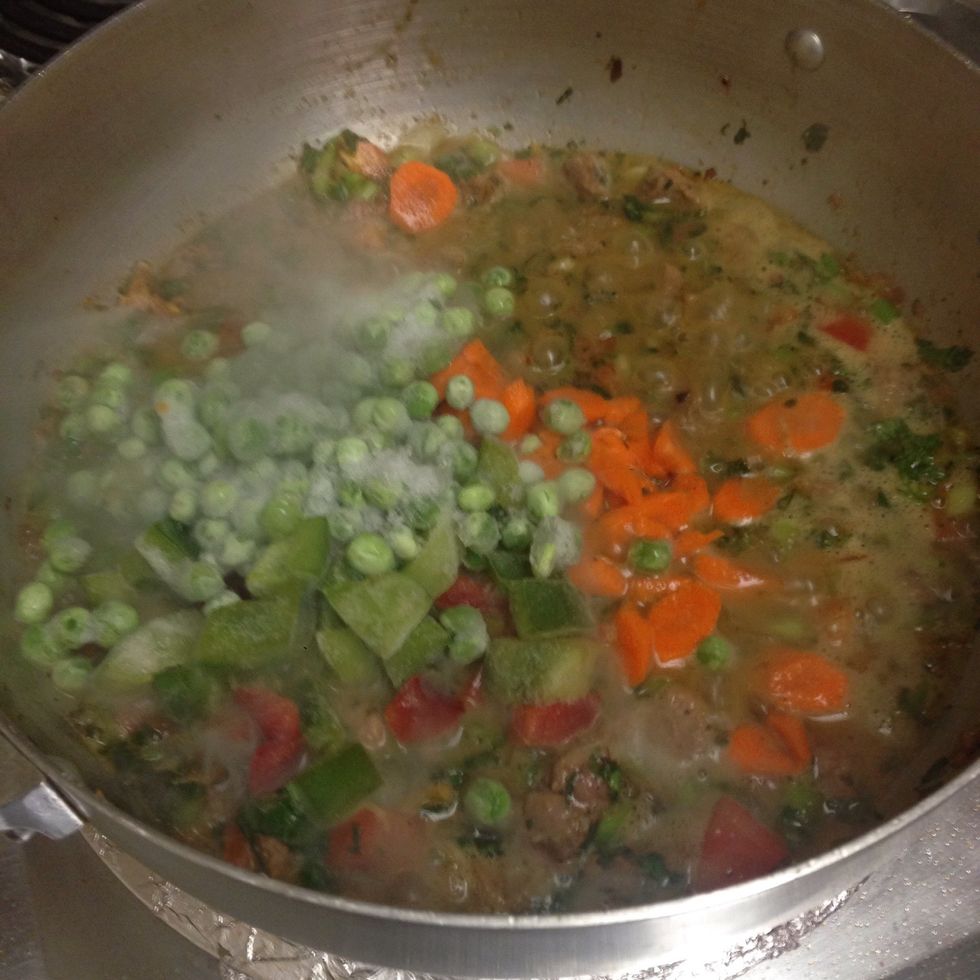 Give them a stir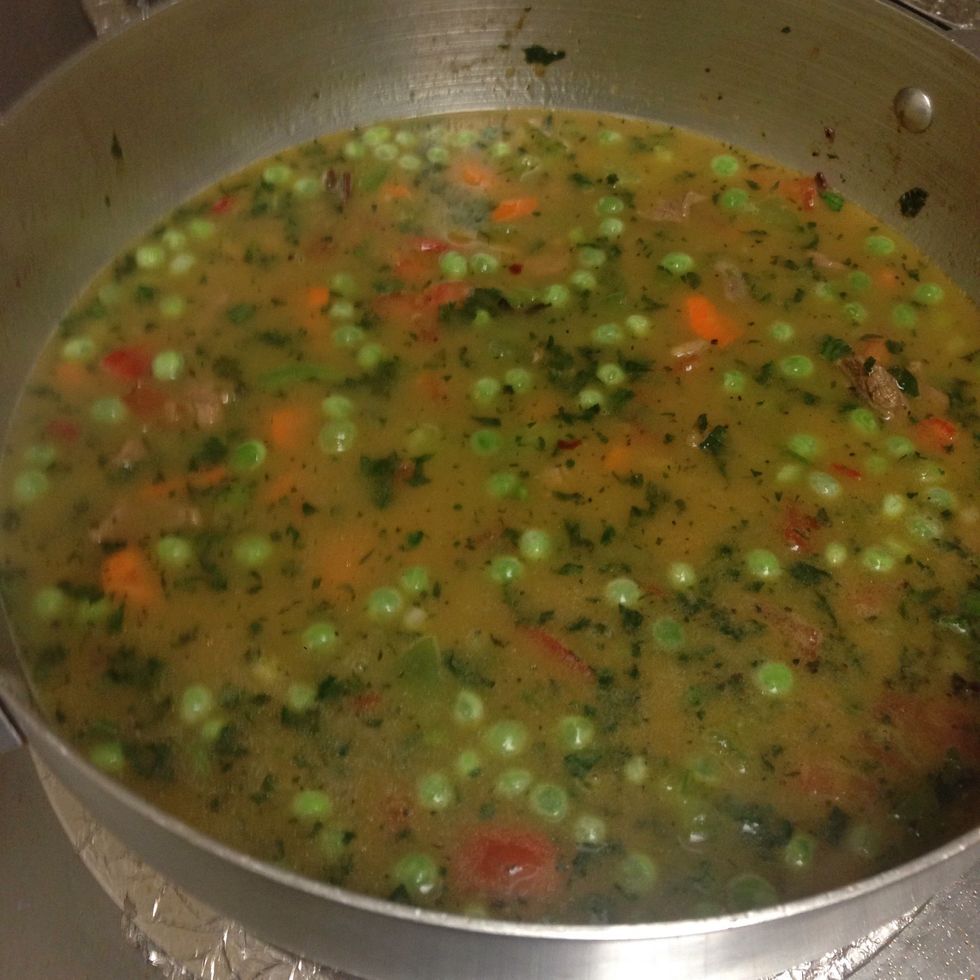 And add 2 cups of hot water
Cover and let simmer for 10-15 minutes over a medium heat, meanwhile preheat your oven to 400 degrees
Add the rice. They should be soaked in water for at least 5 minutes. I used basmati rice, but you can you use the short grain rice.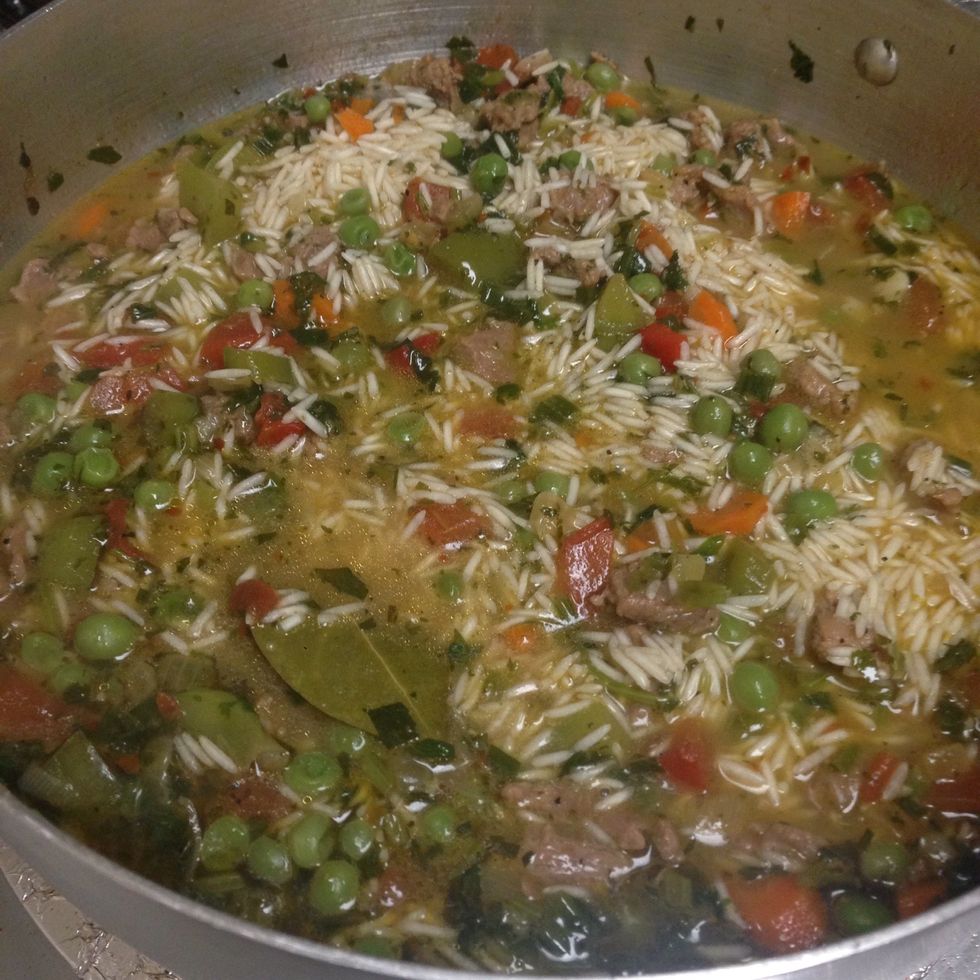 Give that a stir and add one more cup of hot water
Transform the rice into an oven dish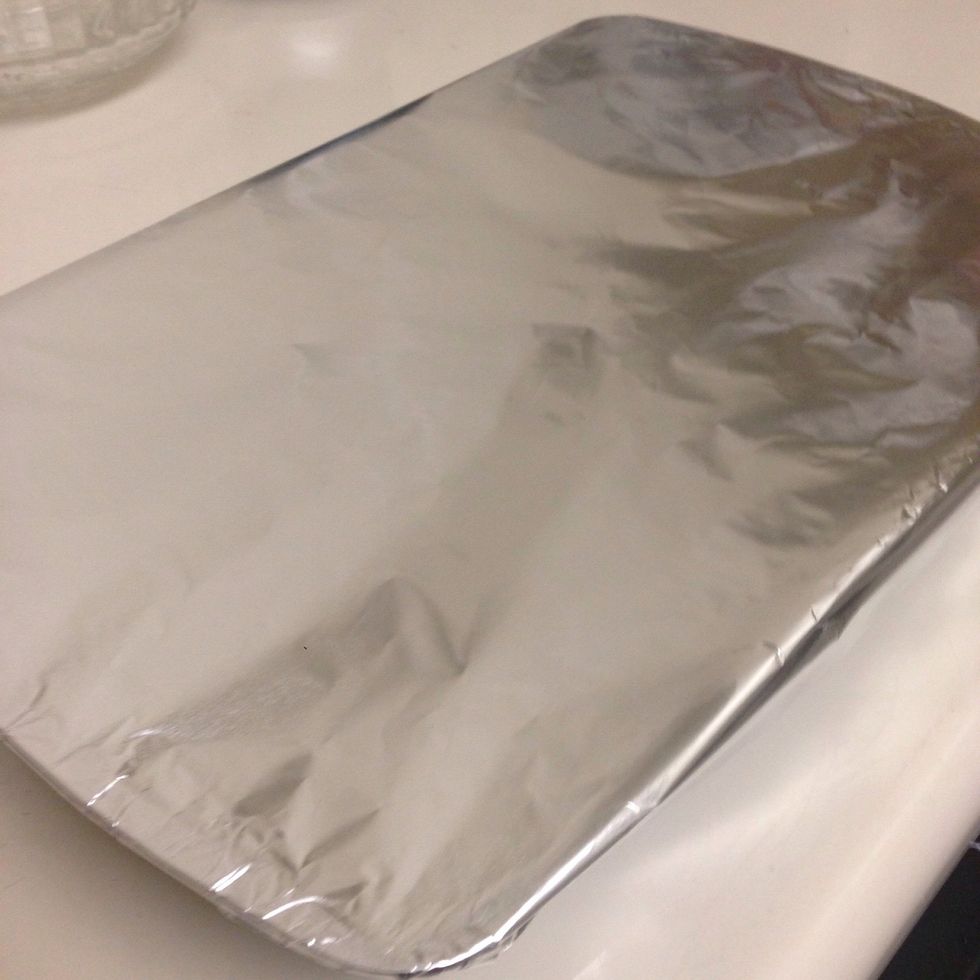 Cover with aluminum and into the oven for 20 minutes.
After 20 minutes ...😋
Mix them gently with a fork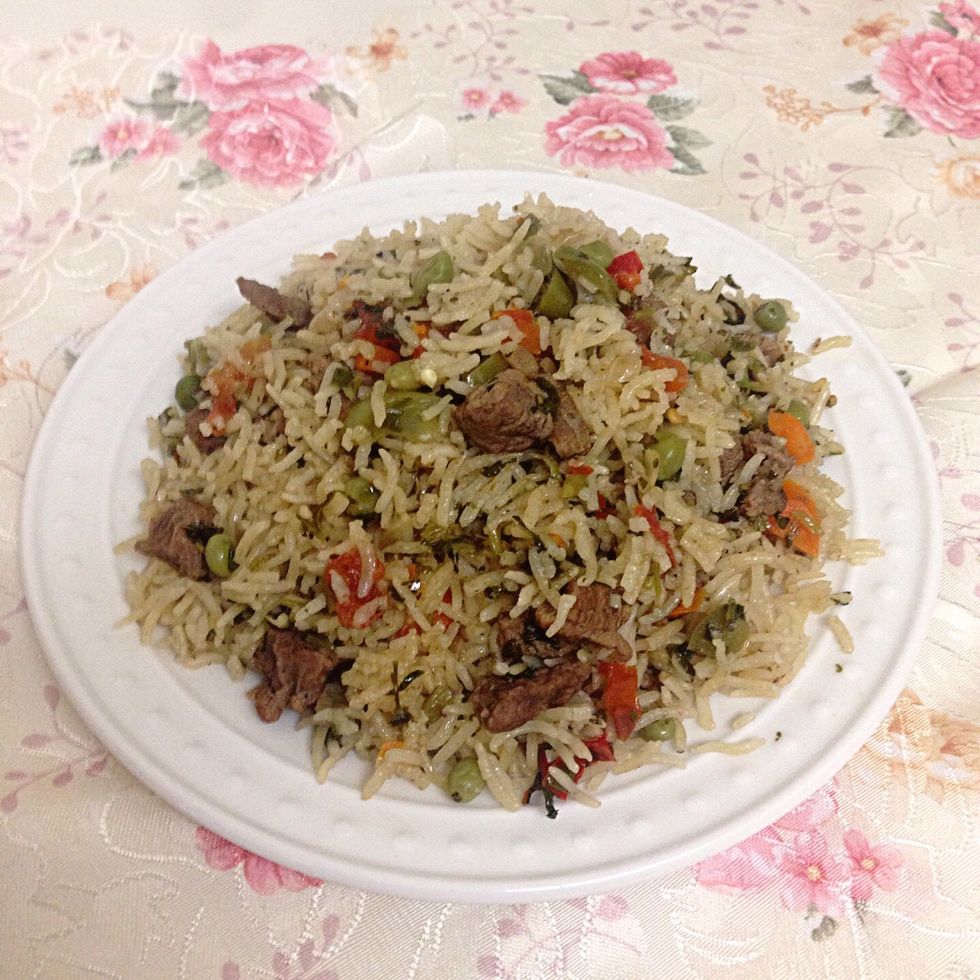 Ready to serve .. 😋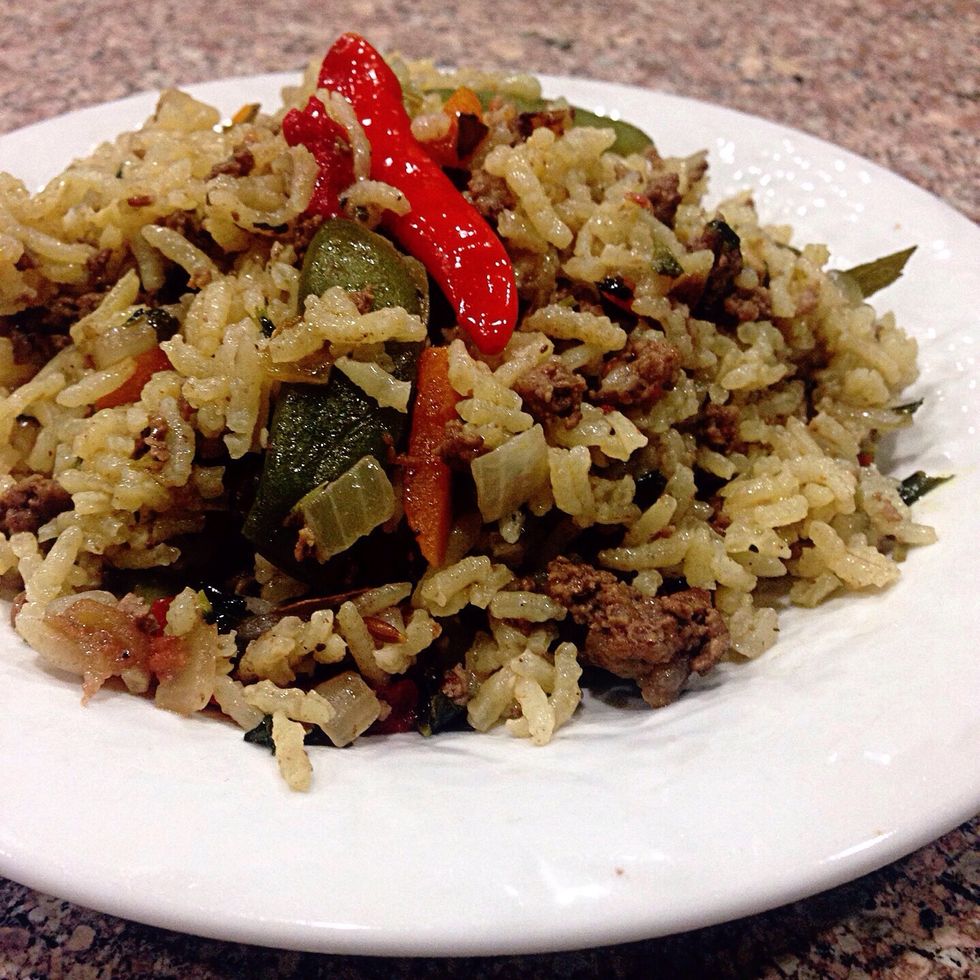 This was a previous recipe using a short grain rice.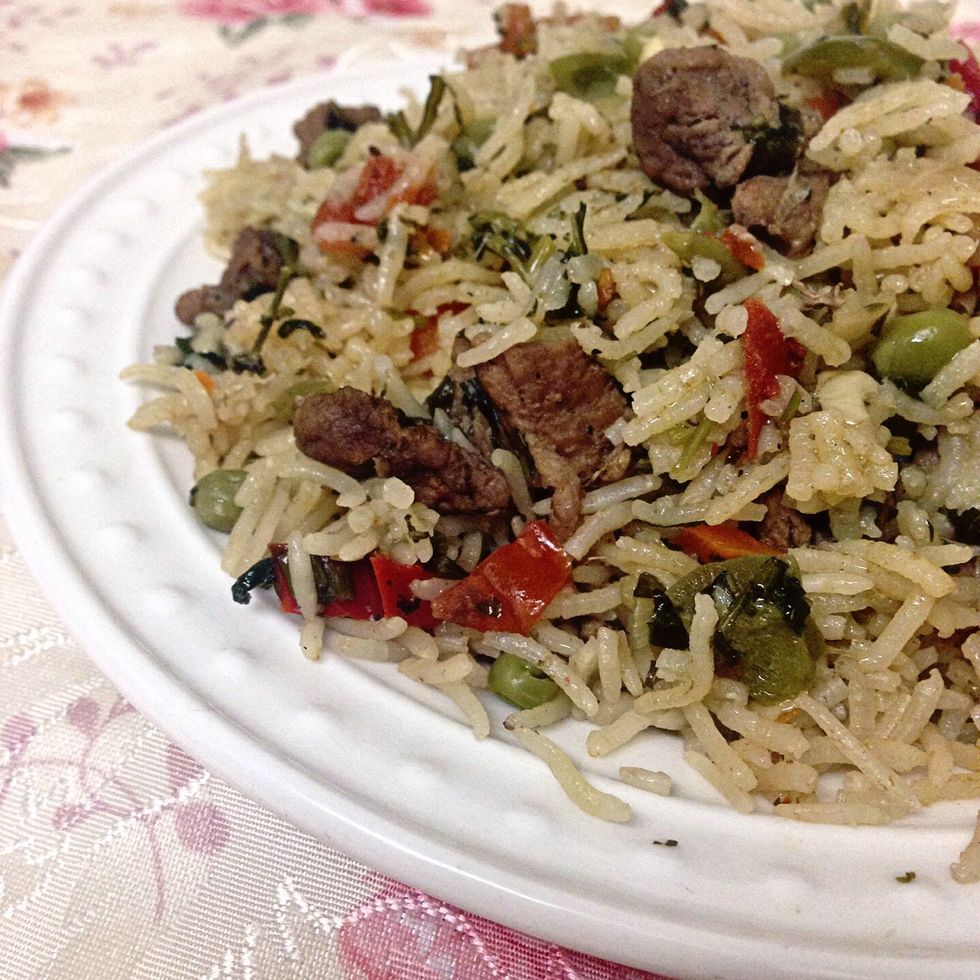 Thanks for stopping by .. (:
2.0c Basmiti rice
1/2lb Lamb meat
1/4c Cilantro
1/5c Mint
1/3c Green onion
1/4c Onion
1/4c Diced tomatos
1.0tsp Curry powder
1/2tsp Minced garlic
1/3tsp Ginger paste
1/4tsp Black pepper
1.0tsp Kosher salt
1.0tsp Chili flakes
1/2tsp Sazon seasoning
1.0Tbsp Olive oil
1/2 Butter
3.0c Hot water
1.0 Bay leaf
1.0 Small cinnamon stick
1/5c Green peas
1/3c Green and red bell pepper
1/5c Carrots
Nimah Al
There are a lot of things l like to do. I cook to make something delicious. I recycle to make something creative. Therefore, a hobby makes me happy.