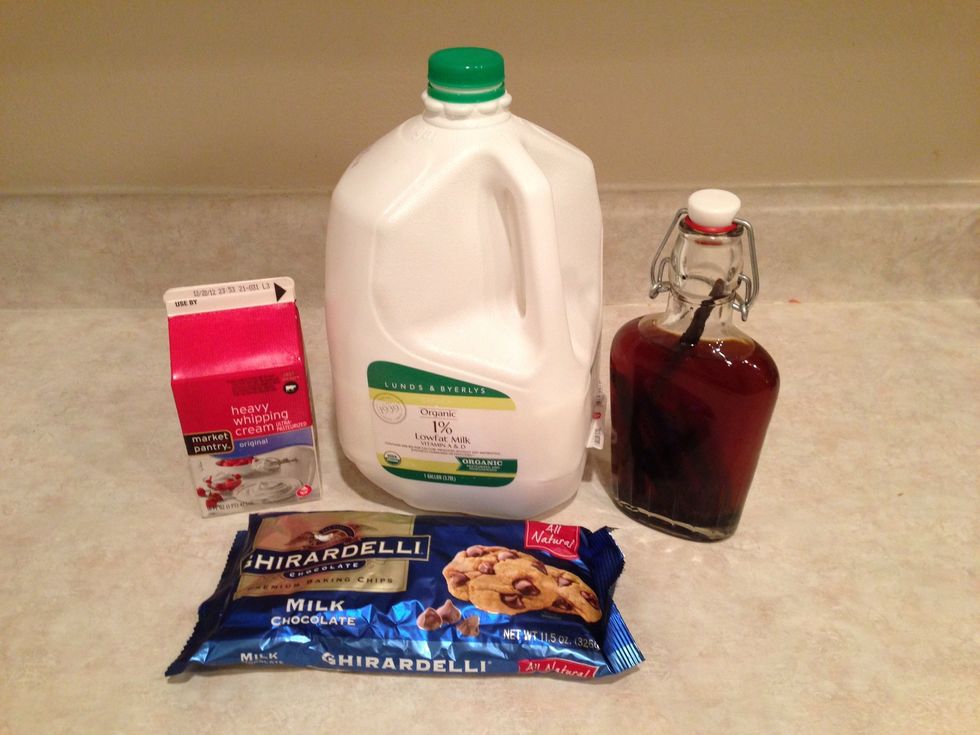 Not a lot here...it's hot chocolate. For the big kids out there add a liqueur. Amaretto, peppermint, chocolate, Baileys are great options. This recipe is for 1-2 servings of magic.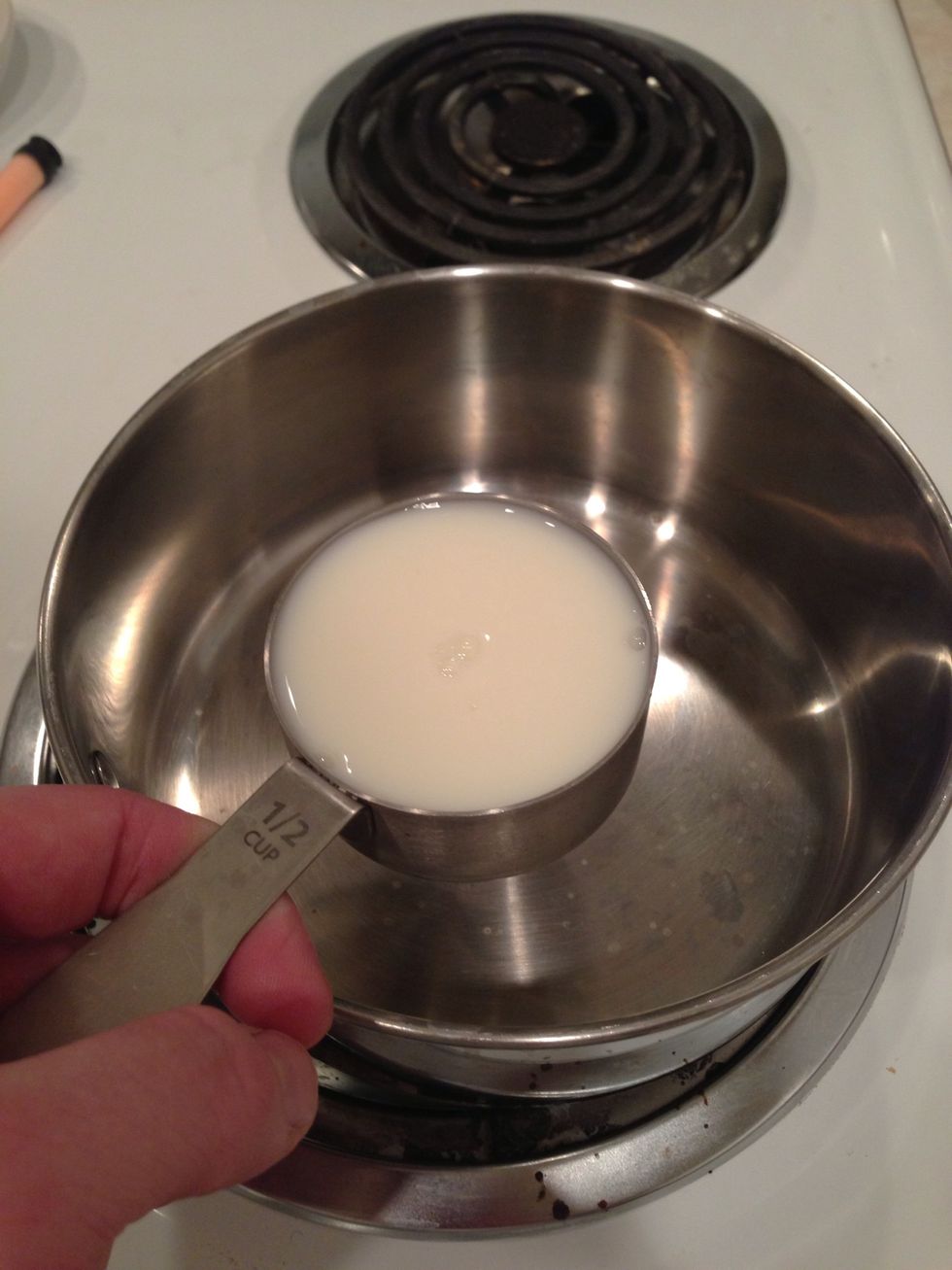 It's hot chocolate. A key ingredient is heat. Its not rocket science right? Start with the milk in a saucepan on medium low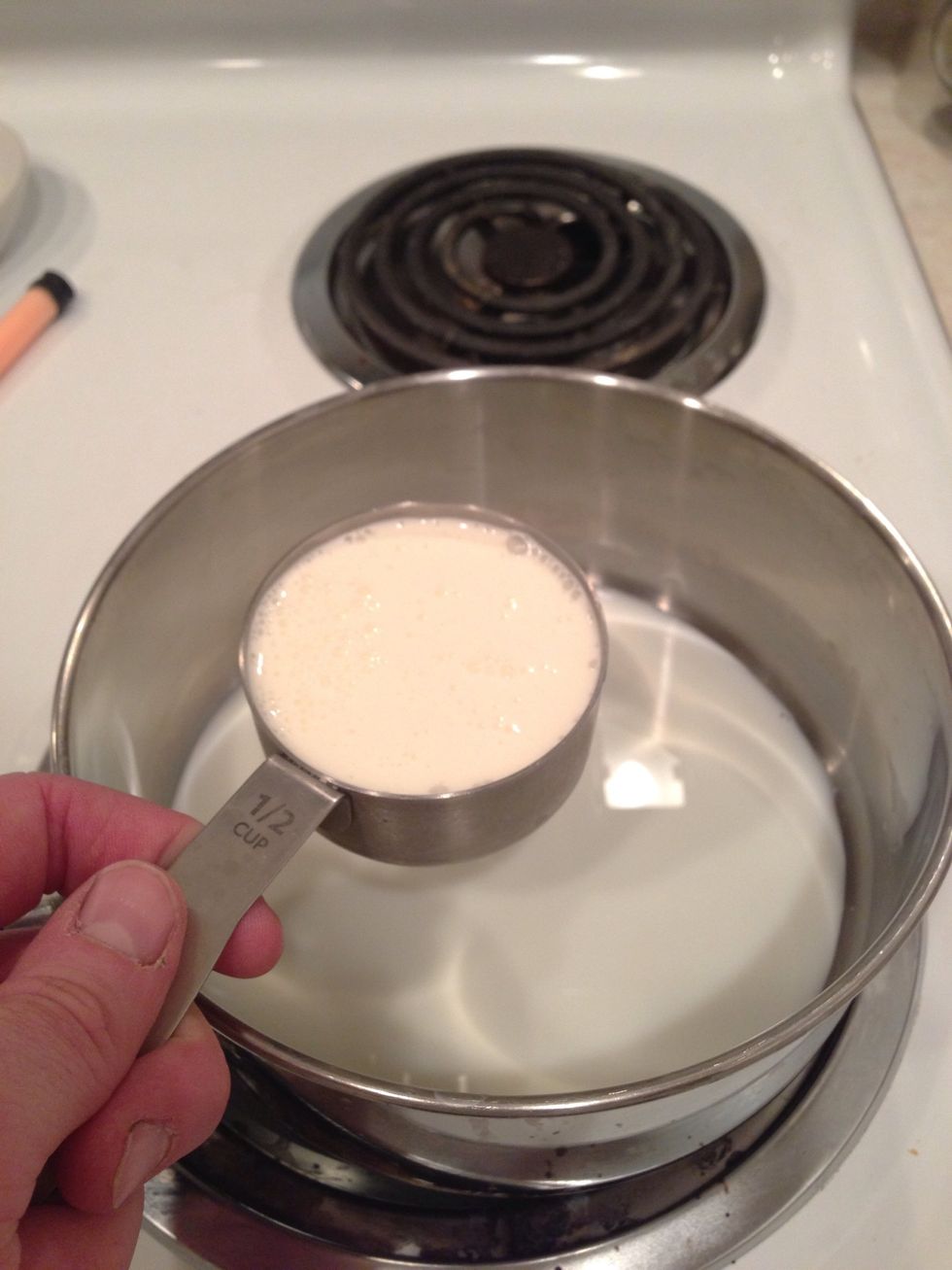 Add the dangerous stuff. Either half and half or whipping cream. Your diet is screwed either way, so make it count.
We added the heat, the other key ingredient is some chocolate! Add it in there.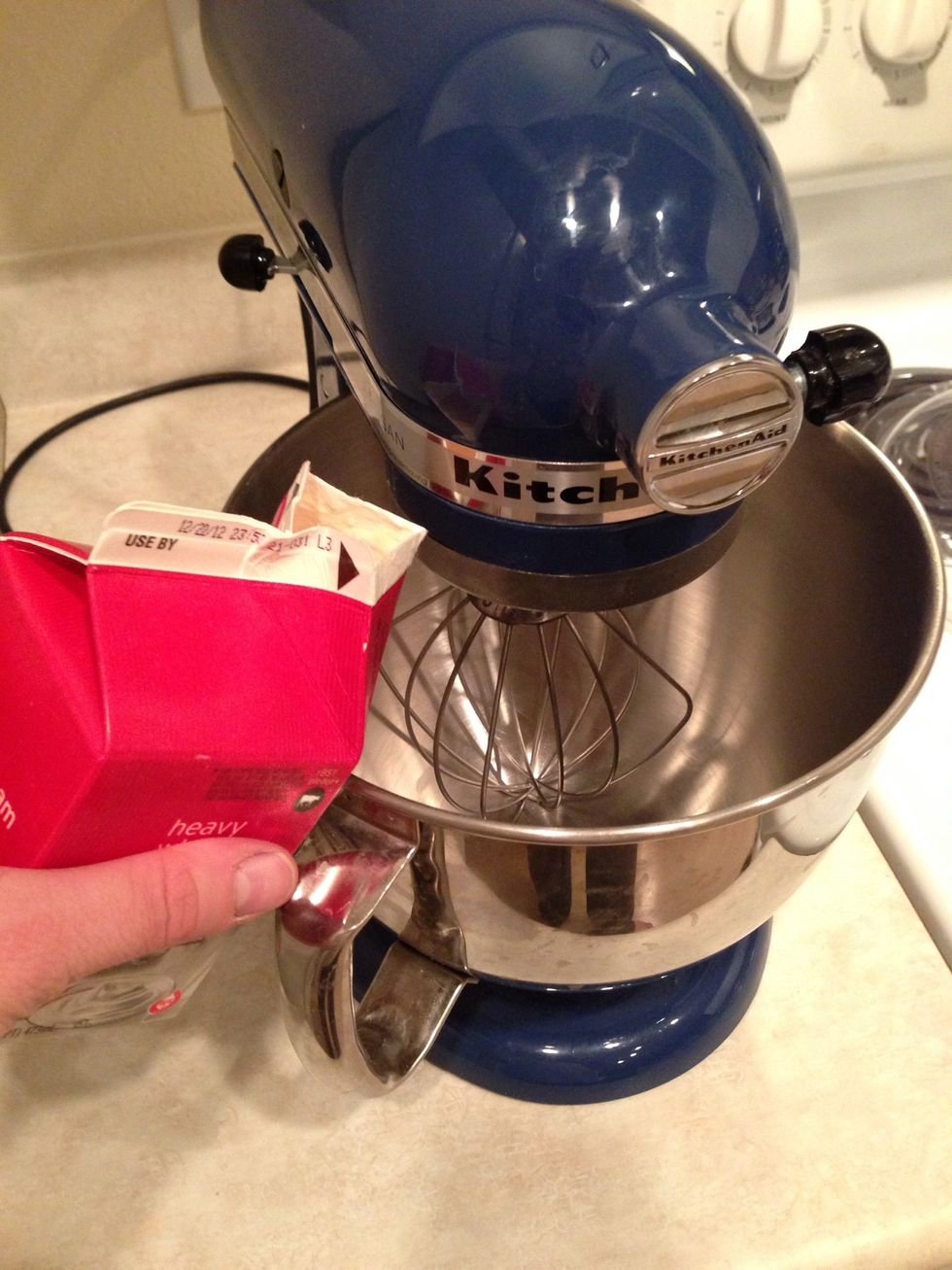 While that is warming I'll show you how to make your whip cream.... Not that junk you eat out of an aerosol can. Put 1/2 to 1 cup of whipping cream in a mixing bowl.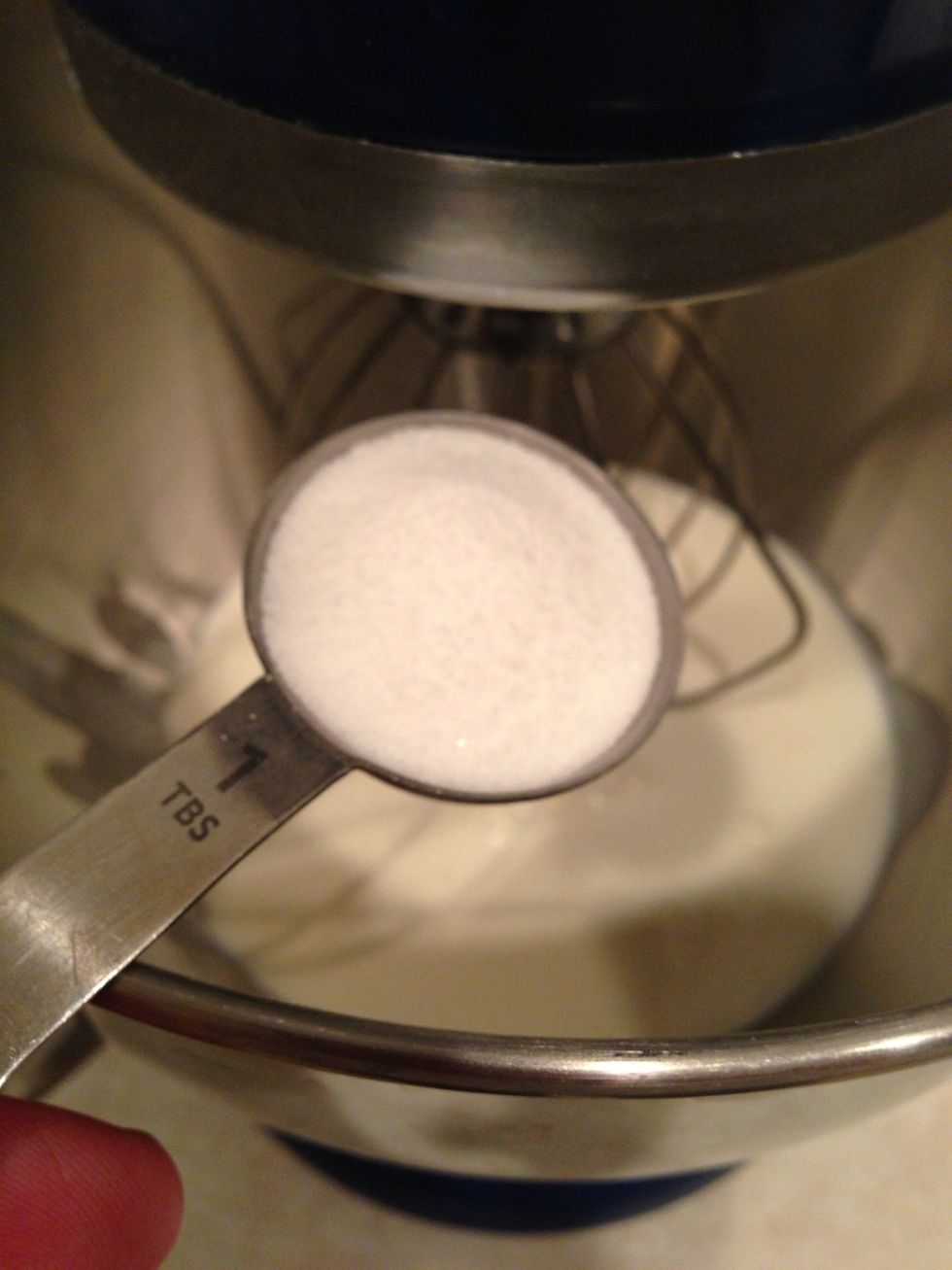 Add some sugar to the cream. We are already entirely unhealthy. What harm can some sugar do?? Exactly none.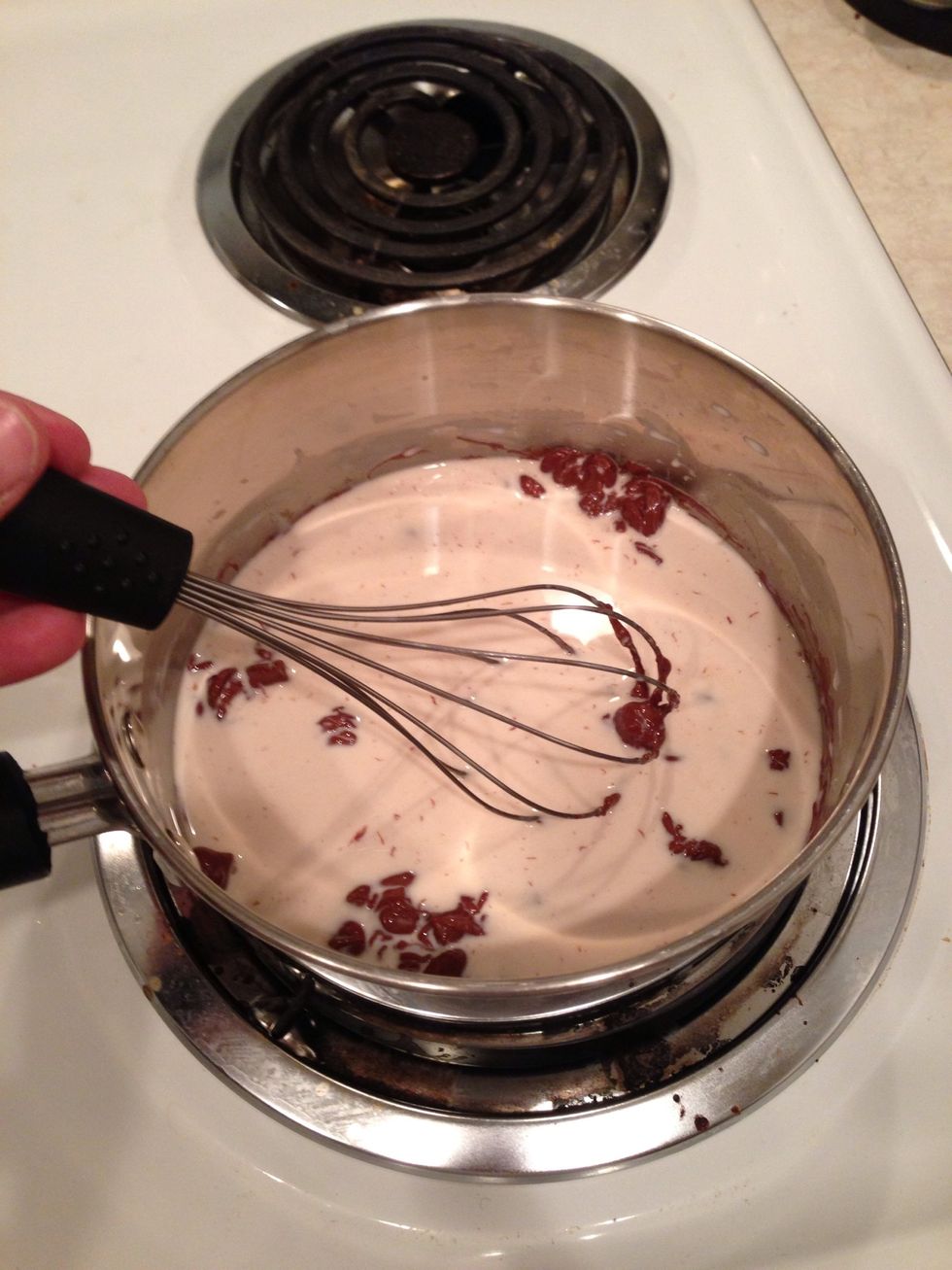 Your chocolate is melting!!!! Don't burn it or everyone will be upset. Also you'll have to explain how you messed up the easiest recipe ever.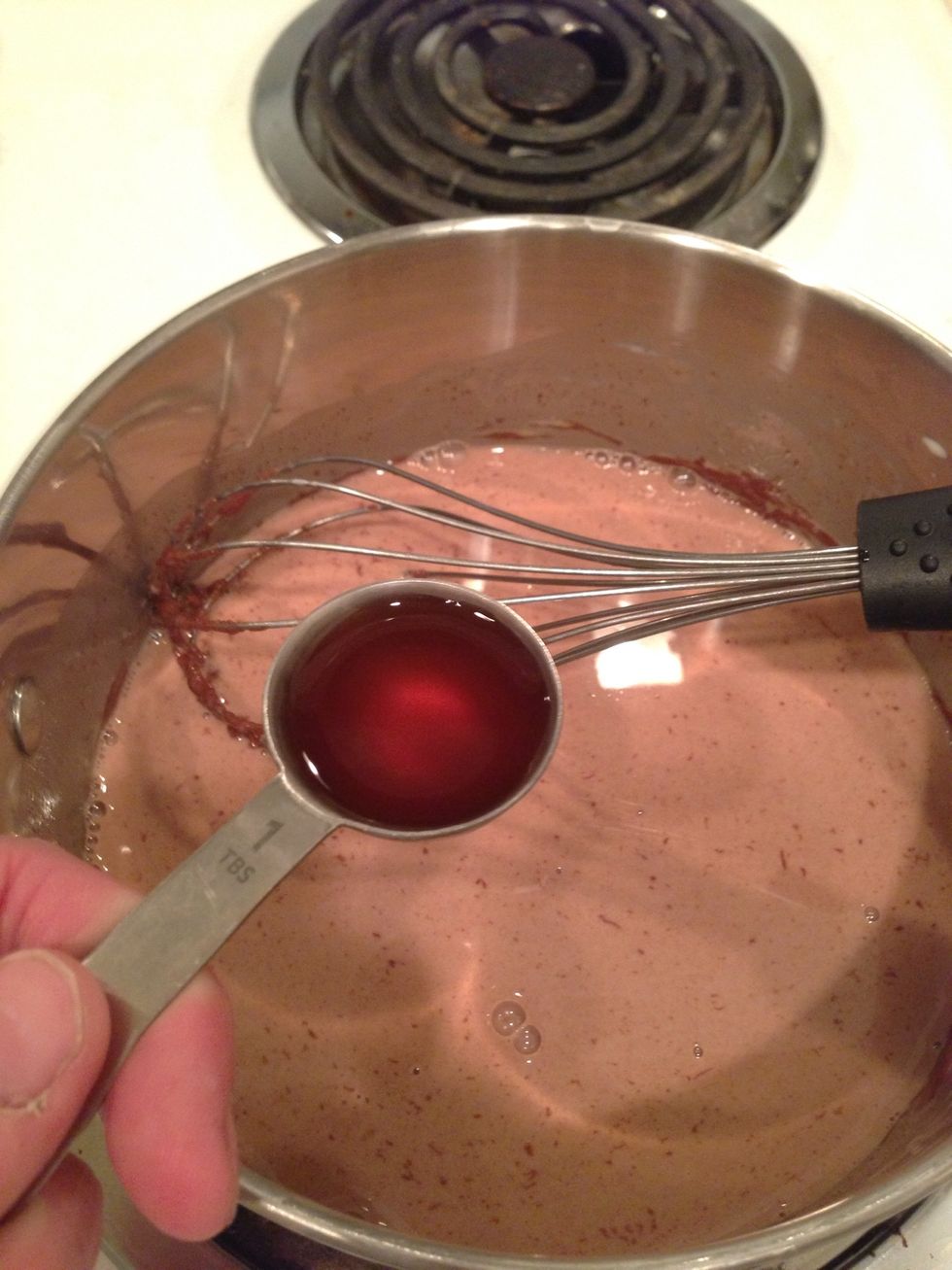 Once the chocolate starts melting a bit more add the vanilla. I know it's hot chocolate, and this is vanilla...but vanilla makes everything great so deal with it
If you're a big kid add the booze. If you're not I'm not gonna tell you to add any booze....but I did when I was a kid, how'd you think I learned to make this?
Your whipping cream should start to look like this by now. If not keep on keeping on. Heads up though, if you go too long you'll essentially make butter. So be careful out there kid .
Add the whipping cream, maybe a sprinkle of cocoa, a pinch of love, some cheer in the air, and all the other crap that makes the holidays great. Merry Christmas!!!
1/2c Milk
1/2c Cream (Half and Half or whipping)
1/2c Chocolate chips
1.0Tbsp Vanilla extract
1.0Tbsp Liqueur
Whip cream