How to make big and delicious cinnamon buns
From this recipe: 20 big cinnamon buns
30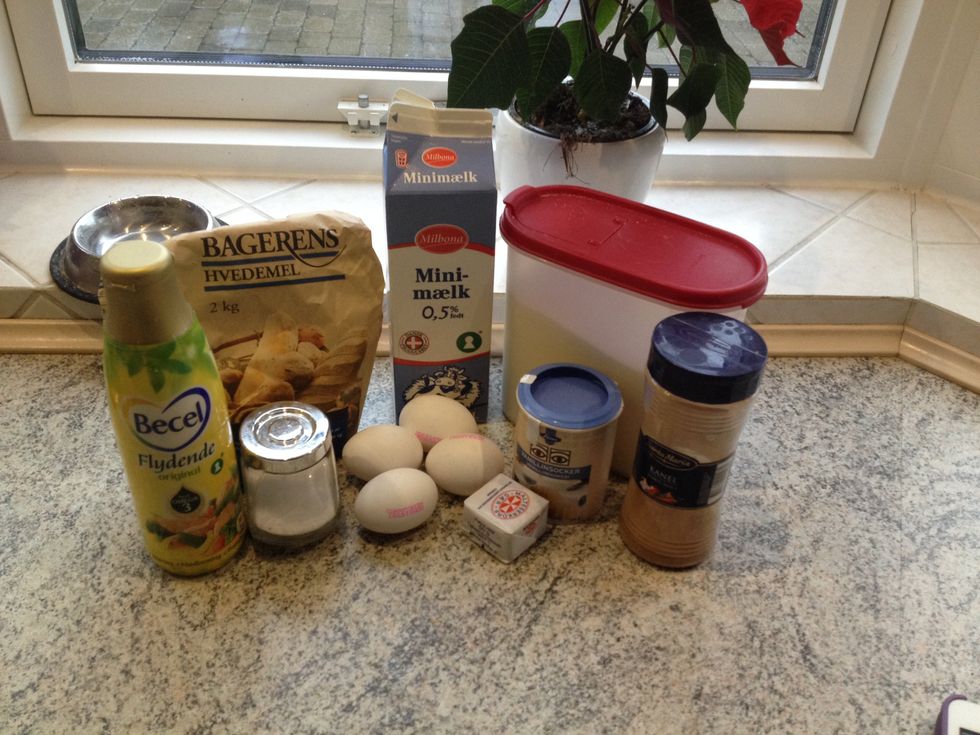 Ingrediens needed
Heat the milk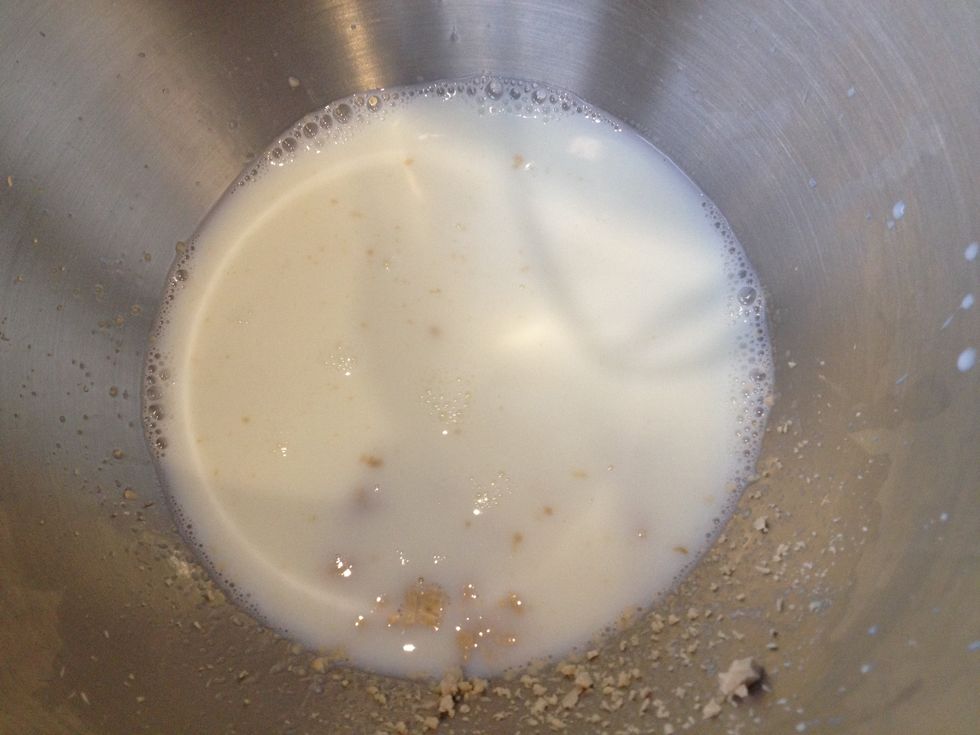 Add the yeast to the lukewarm milk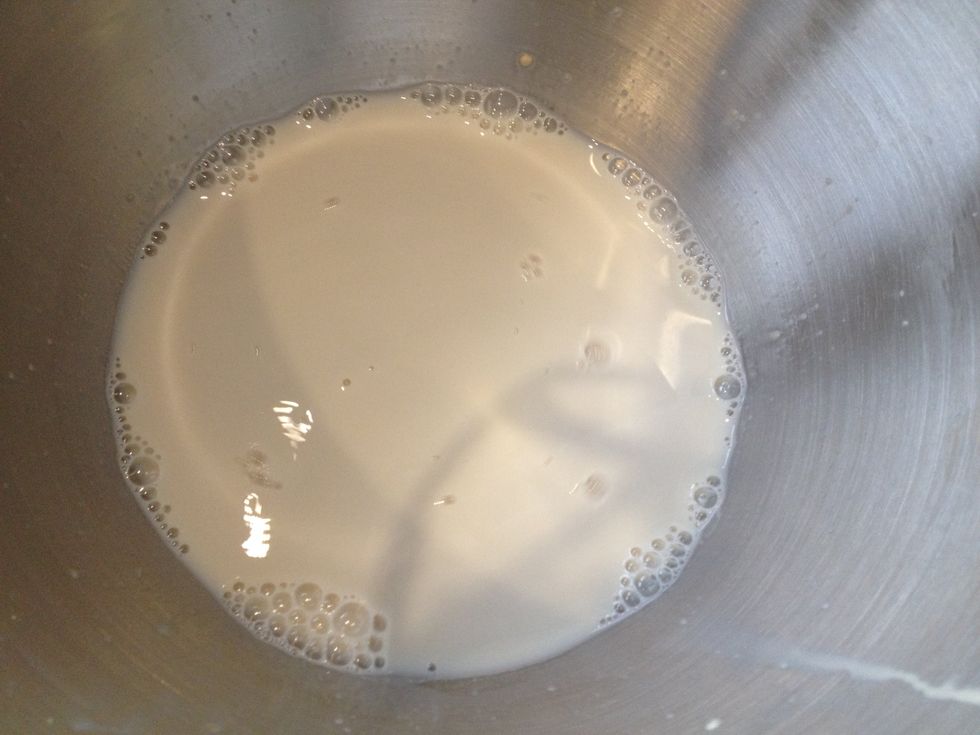 Dissolve the yeast completely
Add the eggs, sugar, butter, vanilla sugar and cinnamon.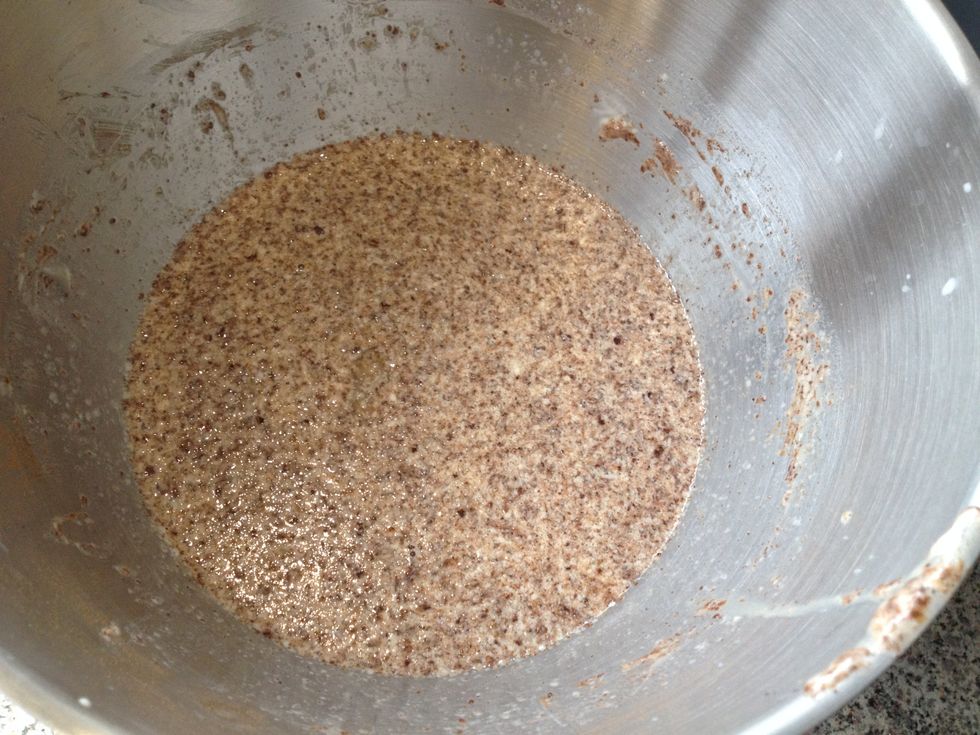 Mix it all together.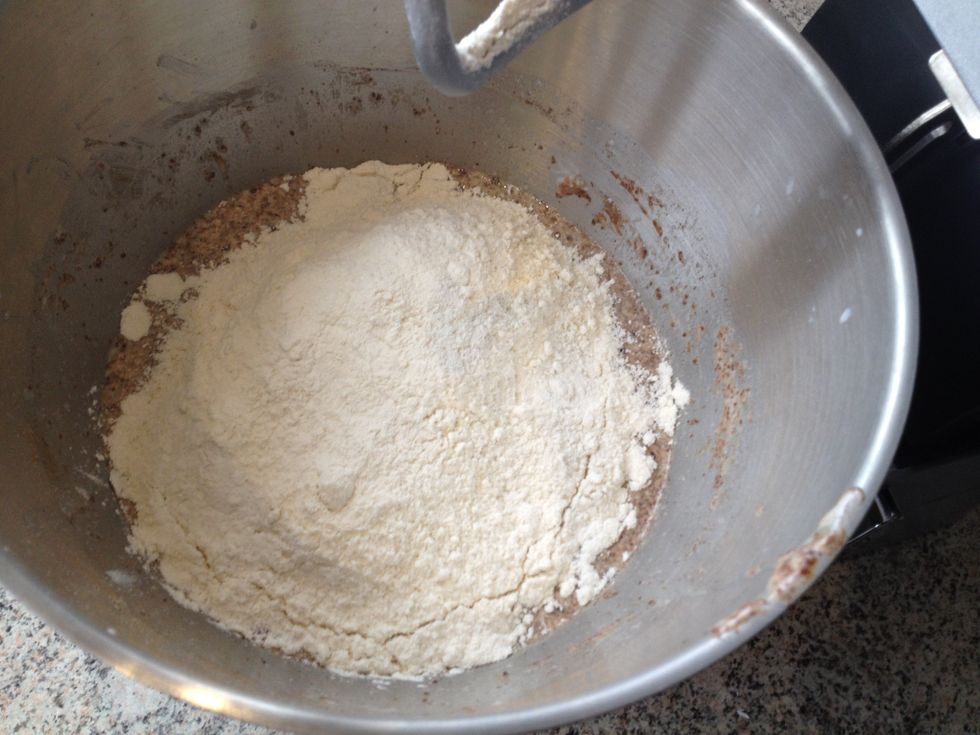 Add the flour little by little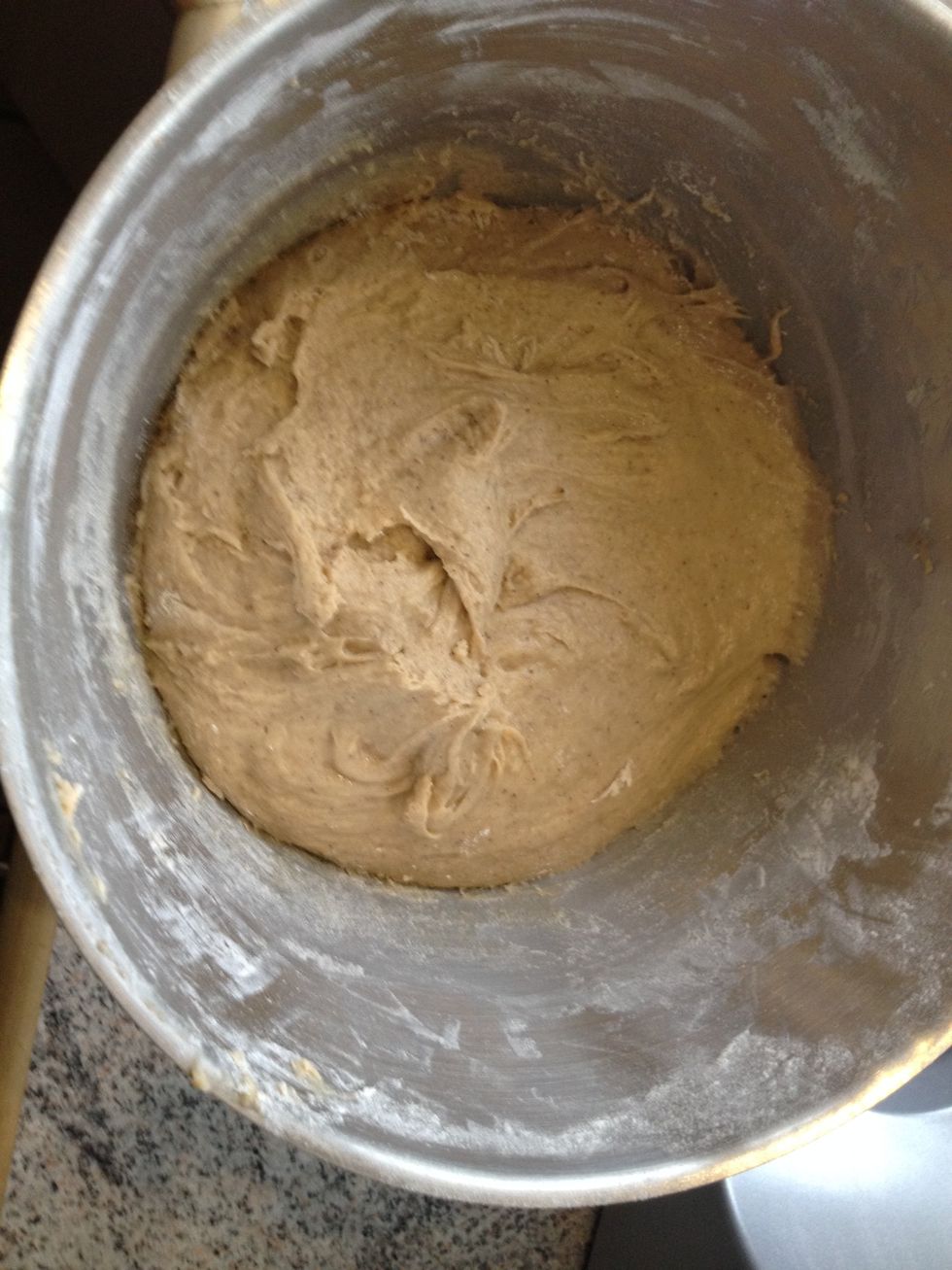 Knead the dough until it is smooth.
Leave the dough to rest for around 15 minutes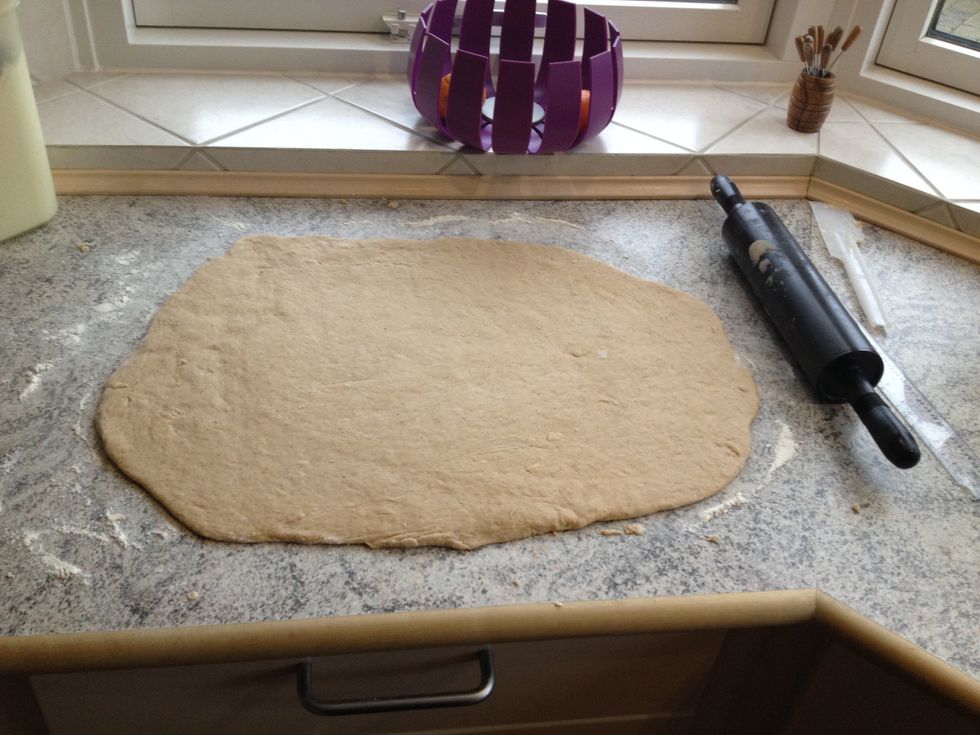 Sprinkle a bit of flour on the table and roll the dough out into a rectangle (approx. 40 × 50 cm).
Ingrediens for the filling
Add butter, sugar and cinnamon to a bowl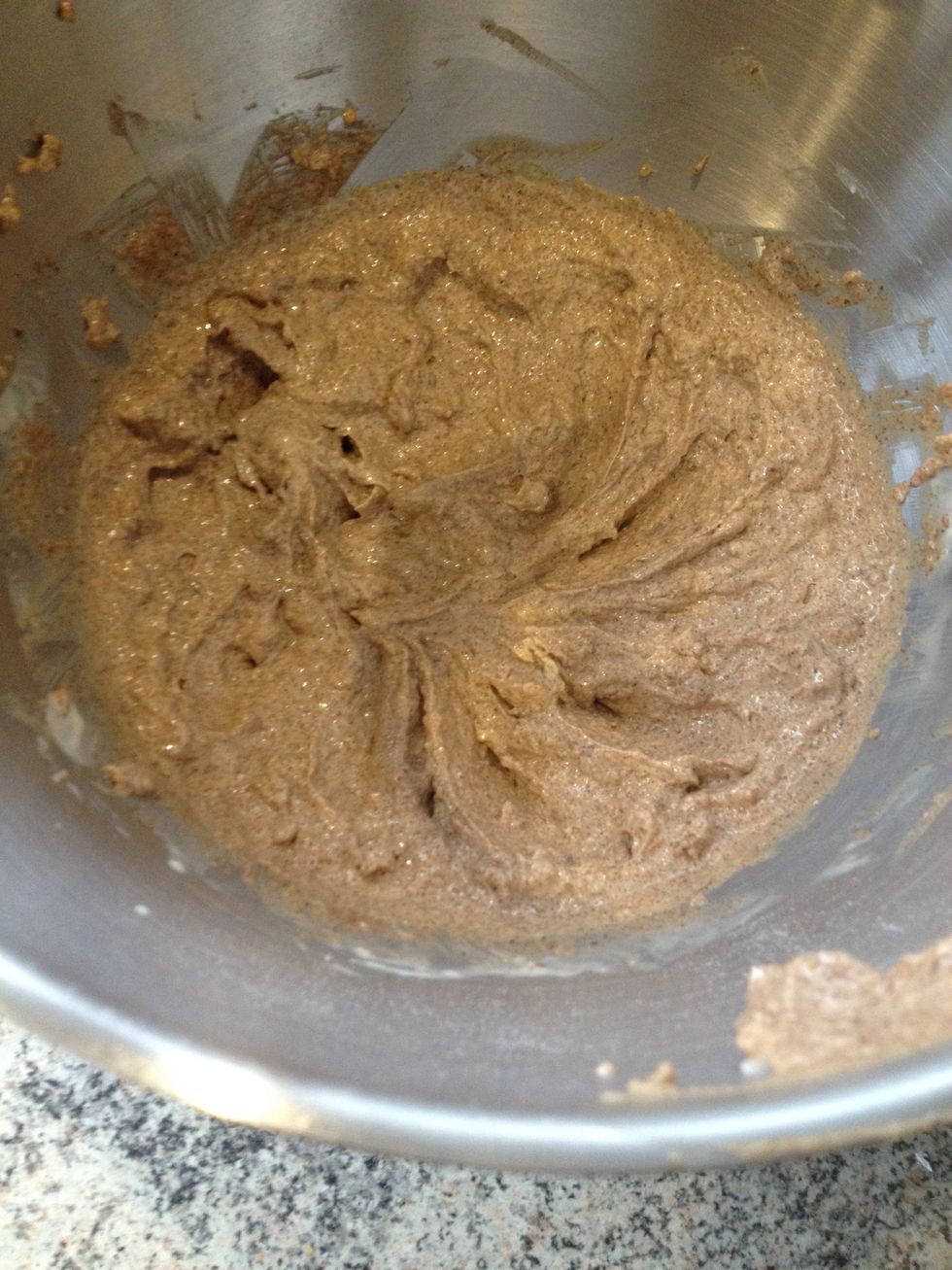 Whisk it together until smooth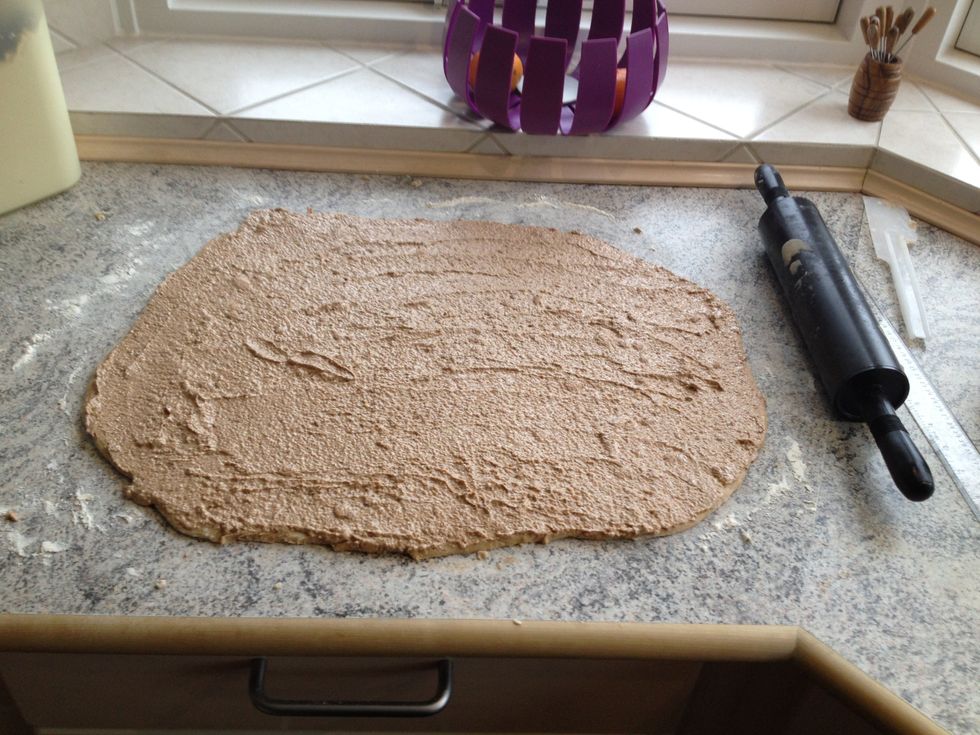 Butter out the filling in a smooth layer
Roll the dough like a roulade . Make sure it is rolled tightly. When the dough is rolled, cut it into 20 slices, 2 cm each, and place them on a baking tray with baking paper. Press them lightly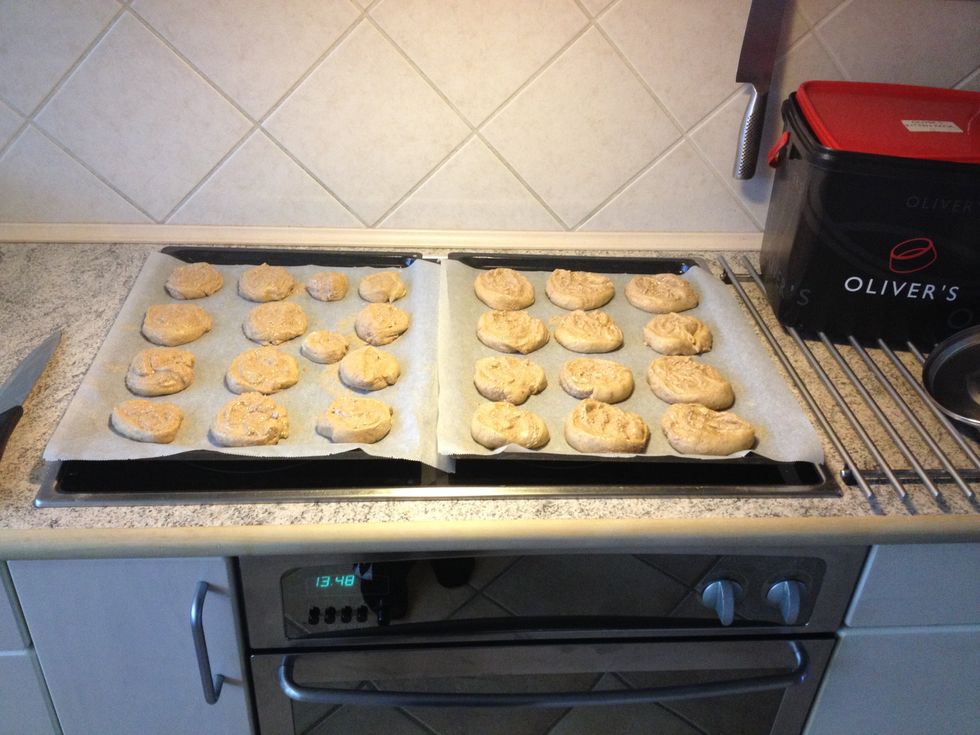 They should look something like this
Cover them and let them rise for approx. 45 minutes.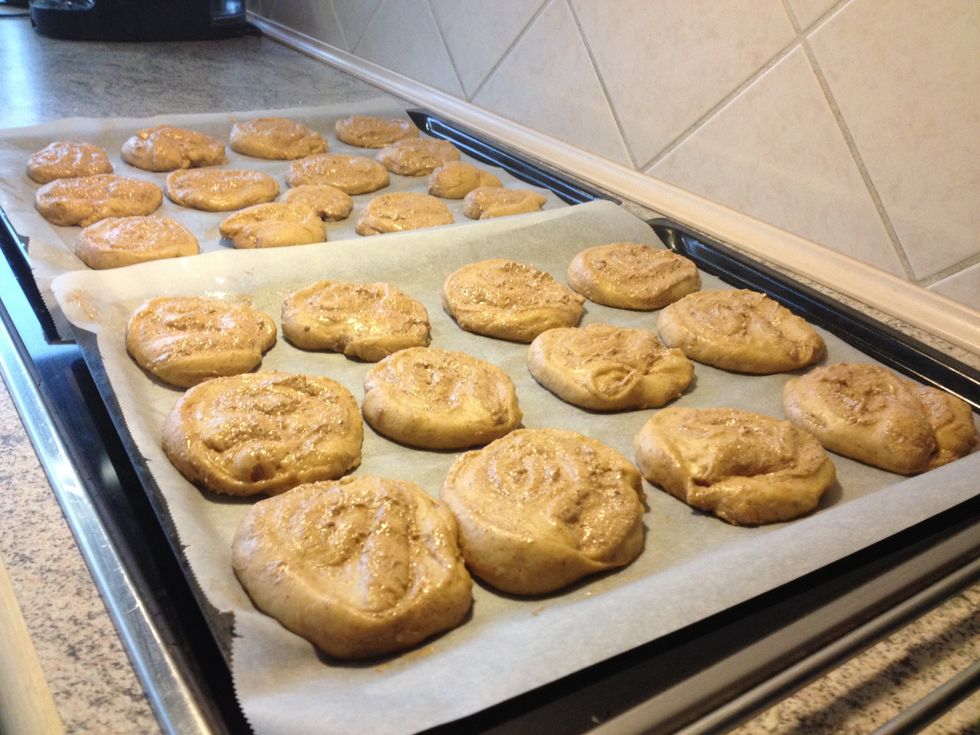 After rising
Brush them with egg and bake them at 180 degrees for 15 min until golden. Do not over bake them: They should be slightly soft when you take them out, so they wont get dry, when they are cold.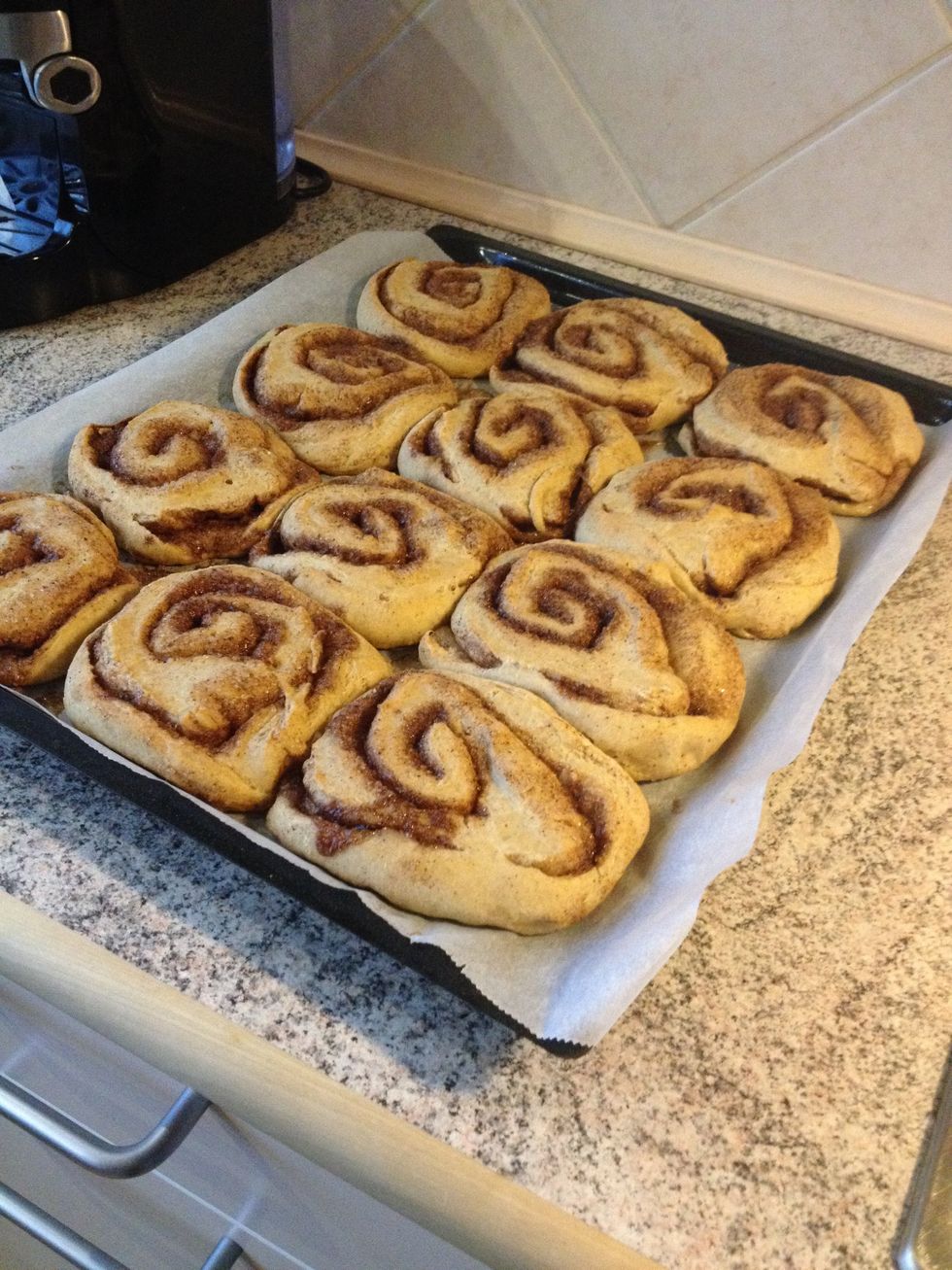 After 15 minutes in the oven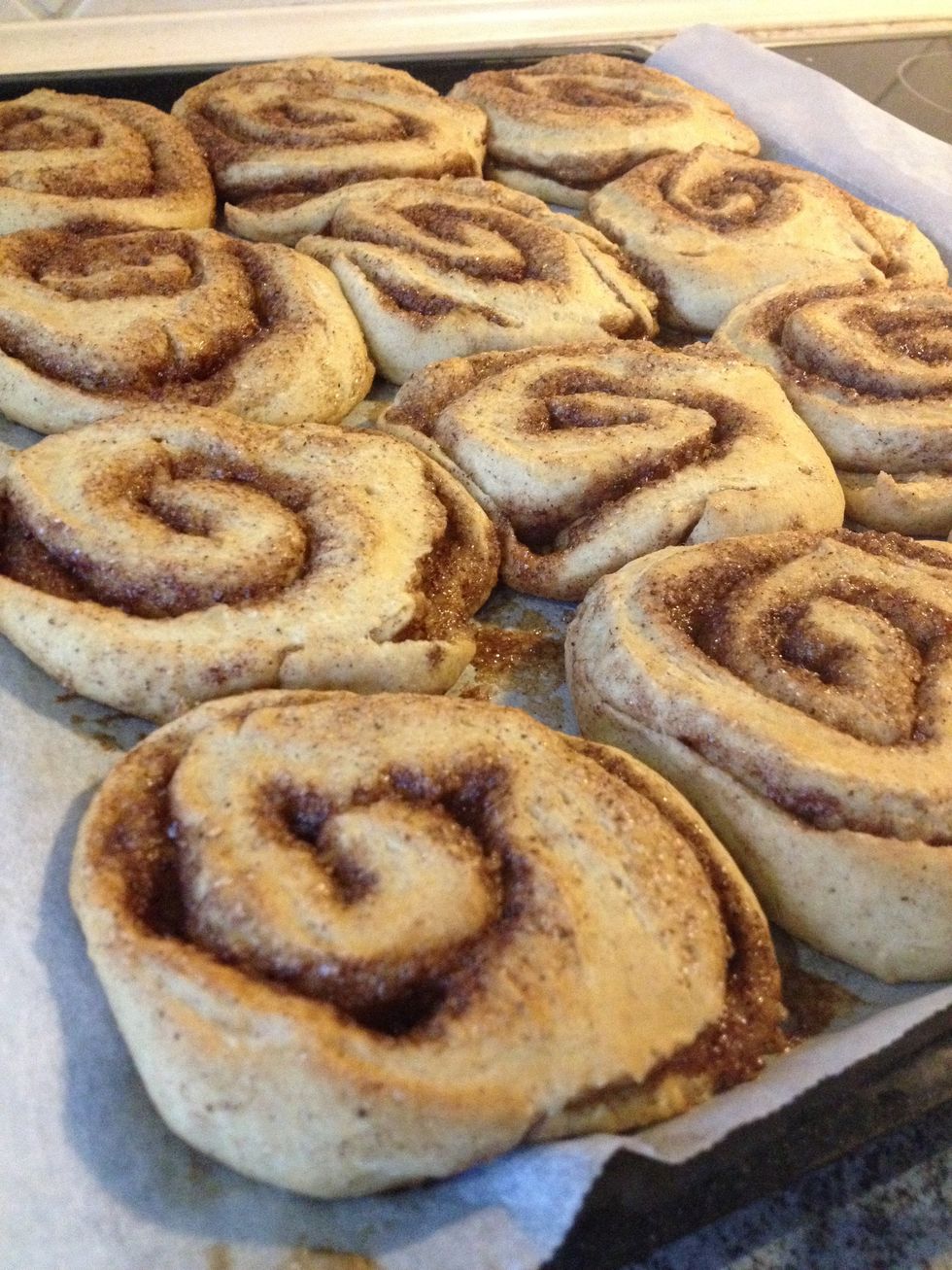 So good!
For the dough
50.0g Yeast
300.0ml Milk
4.0 Eggs
100.0g Soft butter
100.0g Sugar
1.0Tbsp Vanilla Sugar
1.0Tbsp Cinnamon
800.0g Flour
For the filling
200.0g Soft butter
170.0g Cane sugar
2.0Tbsp Cinnamon