How to make bibis' krispy balls
My friend Bibi in Nepal sent me her twist on a classic Rice Krispies favorite
21
This is the recipe sent to me by my friend Bibi in Nepal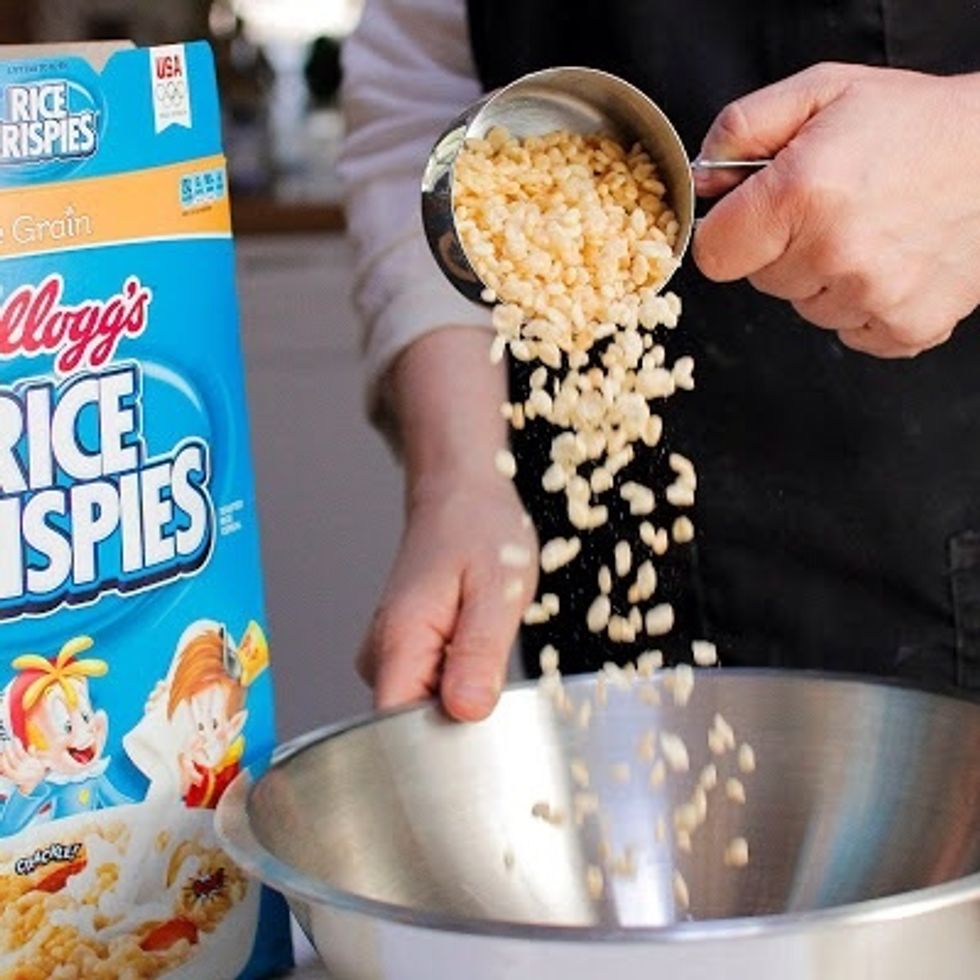 Pour the Rice Krispies into a heat proof bowl and set them aside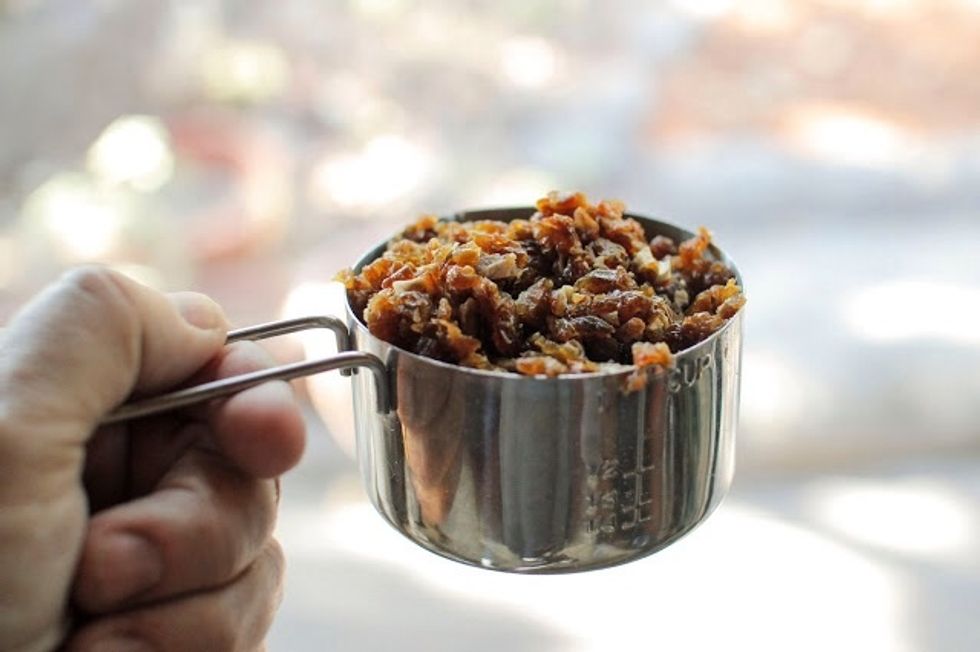 In a pot or skillet, melt the butter or ghee. When it's warm, add in the chopped dates, sugar, vanilla, cardamom, and beaten eggs.
Stir continuously on a medium heat. You don't want this stuff to get too hot or over done as it will then stiffen and crumble. What you're looking for is a smooth, thick, creamy texture.
Bring the mixture to a light boil and let it bubble for 3 minutes still stirring constantly. After 3 minutes of cooking, pour the mixture into the Rice Krispies.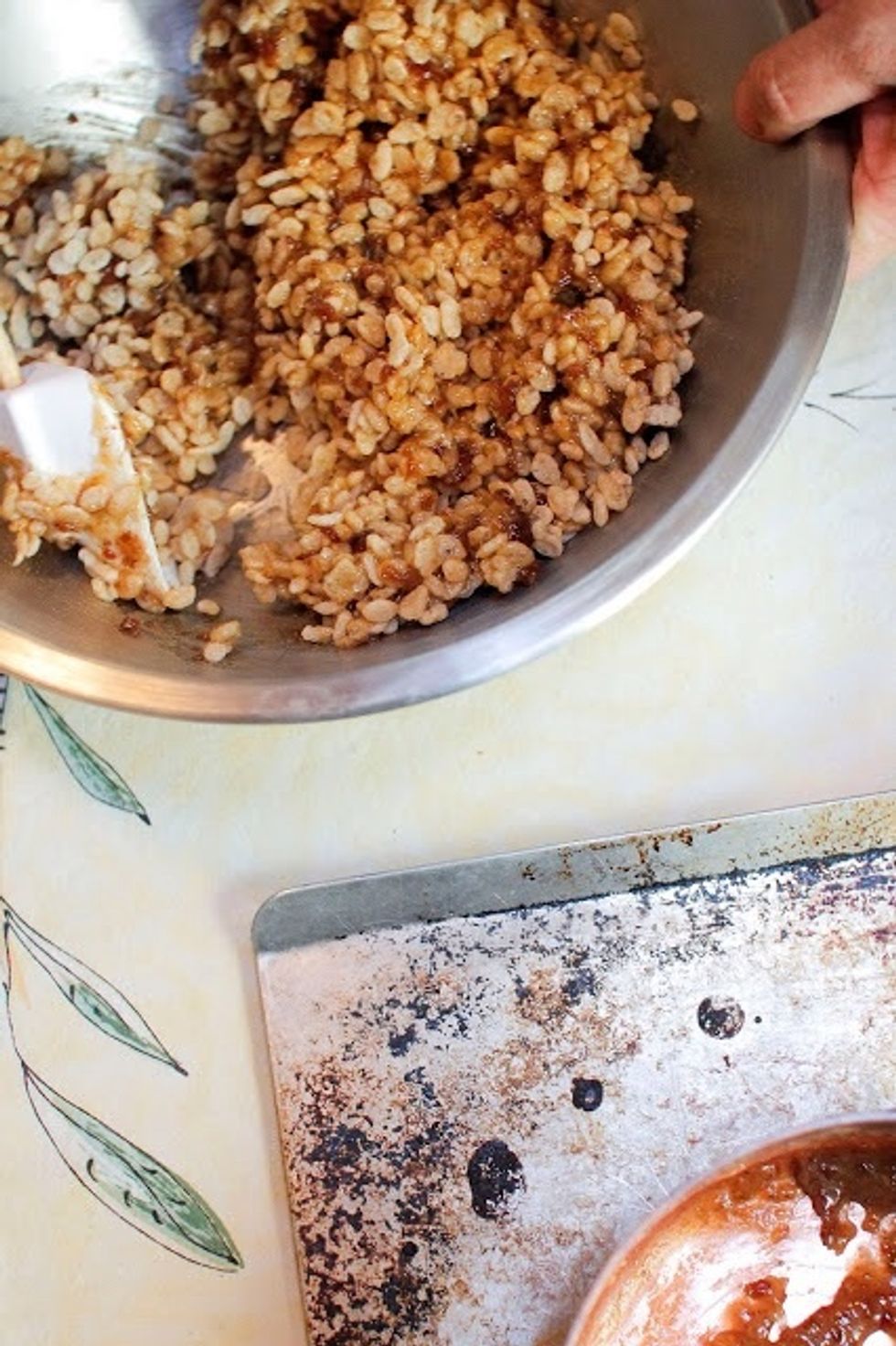 Mix them together with either a wooden or Teflon spoon.
Let the mixture cool for about 10 minutes, or until you are able to handle it comfortably.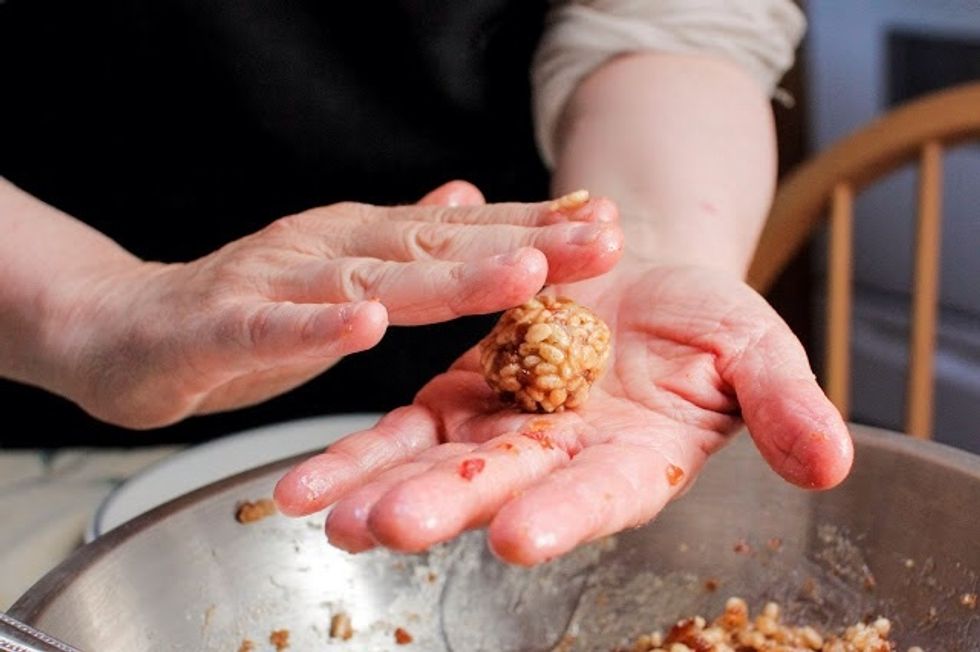 Grease your hands lightly with butter (these little suckers are sticky) and scoop Tablesoon sized balls out of the mixture. Roll them between your hands.
Set them onto a cookie sheet covered in wax paper to cool further.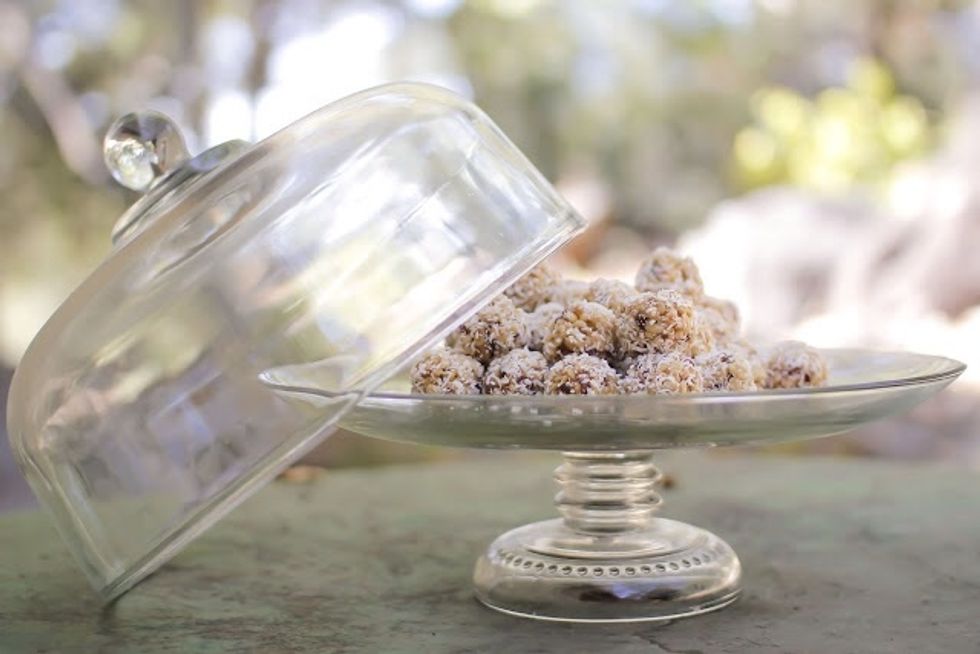 When they've cooled, roll them in the dried coconut, and you're good to go.
2.0 Eggs
3.0c Regular or gluten free Rice Krispies
1.0c Finely chopped dates
1.0Tbsp Butter
1/2tsp Ground cardamom
1.0tsp Vanilla
1.0c Sugar
1.0c Dried grated unsweetened coconut
Kathy Gori
Screenwriter, long time Indian cook, lover of Indian foods, Saturday morning Cartoon voice. For more recipes visit my website www.thecolorsofindiancooking.com