How to make better peanut brittle than money can buy!
For 40 years Peanut Brittle lovers tell me this is the best they've ever eaten. It's from my Betty Crocker Cookbook, but over 4 decades I've perfected it & have tips to share.
281
MUST HAVE!... Heavy 6 quart Dutch Oven pot. Mine is an old 1970's Club Aluminum. It's perfect! You need a heavy THICK pot so it won't scorch. (They can be found at thrift stores & garage sales.)
TIP: Simple to measure out 3 Tbsp's by reading wrapper. Just cut off section.
TIP: I set butter on top of peanuts as they're both poured into hot mixture at once when you need to move quickly.
Gather supplies. Heat oven to 270°. Measure and mix 1-1/2 Cups sugar & 1 cup each light corn syrup and water into your pot. Attach candy thermometer to edge.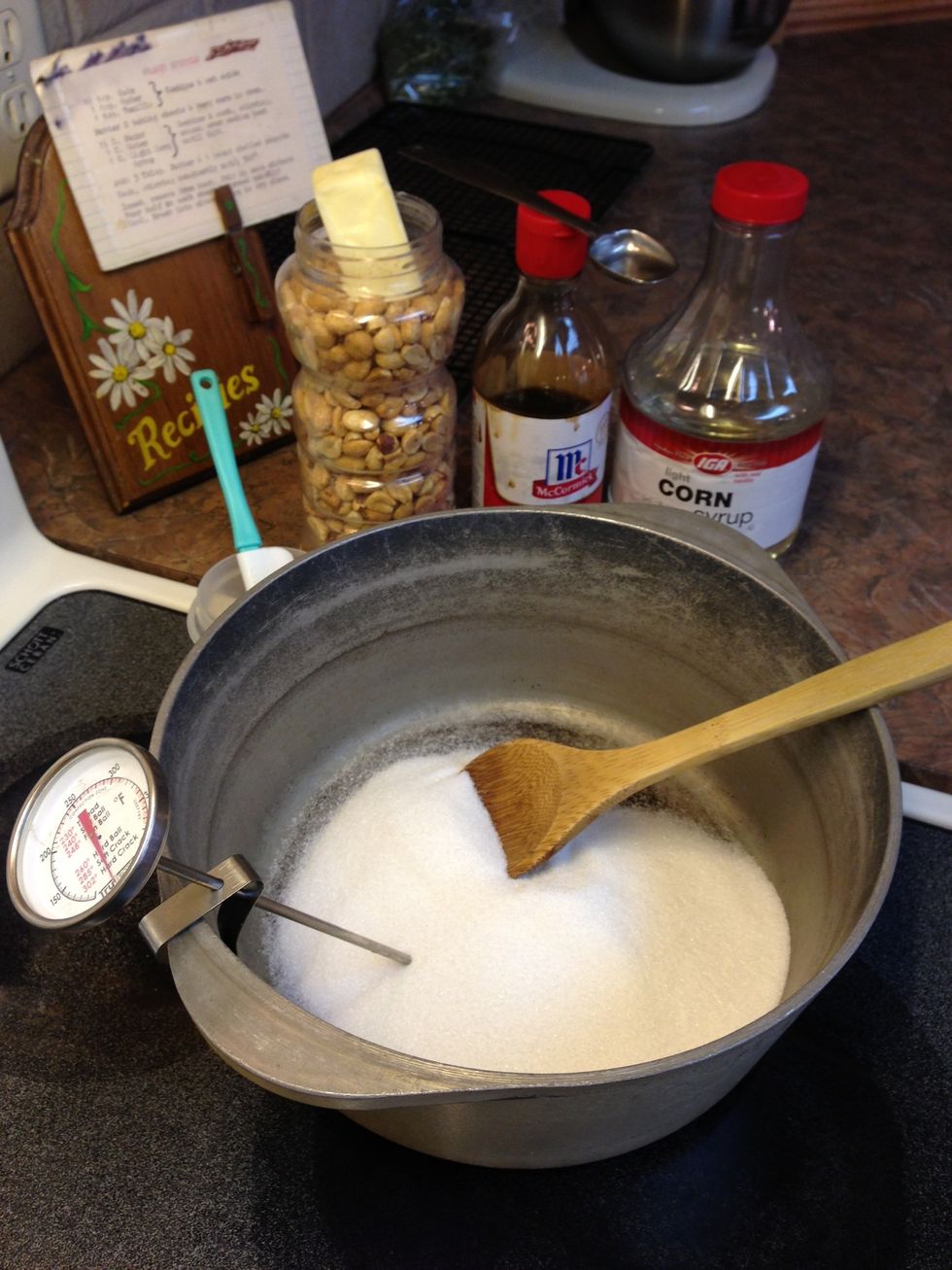 You also need short tiny spatula & small plastic bowl so vanilla, soda & water is ready to add quickly.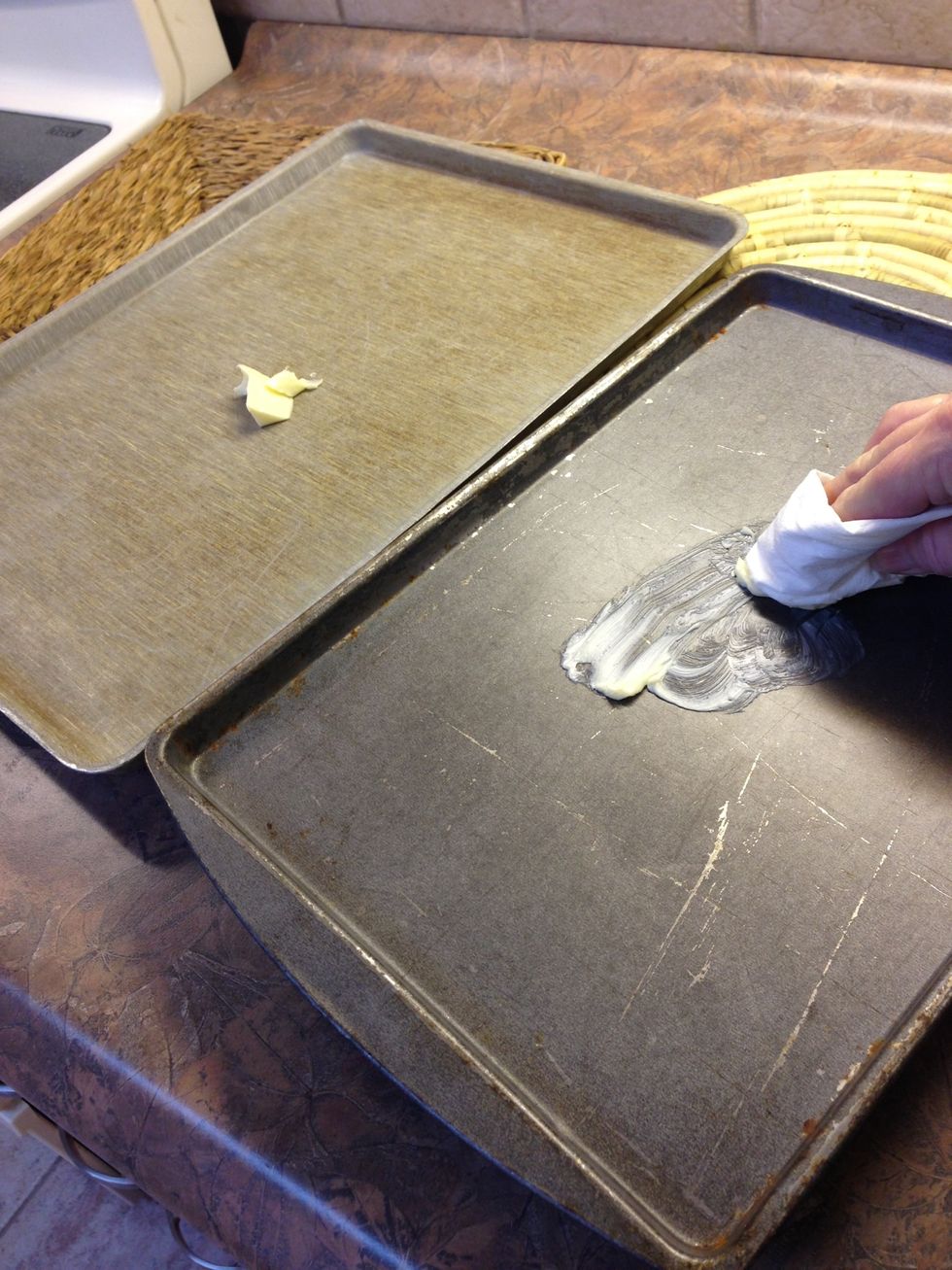 Using paper towel, grease 2 cookie sheets with butter. I use non-stick pans.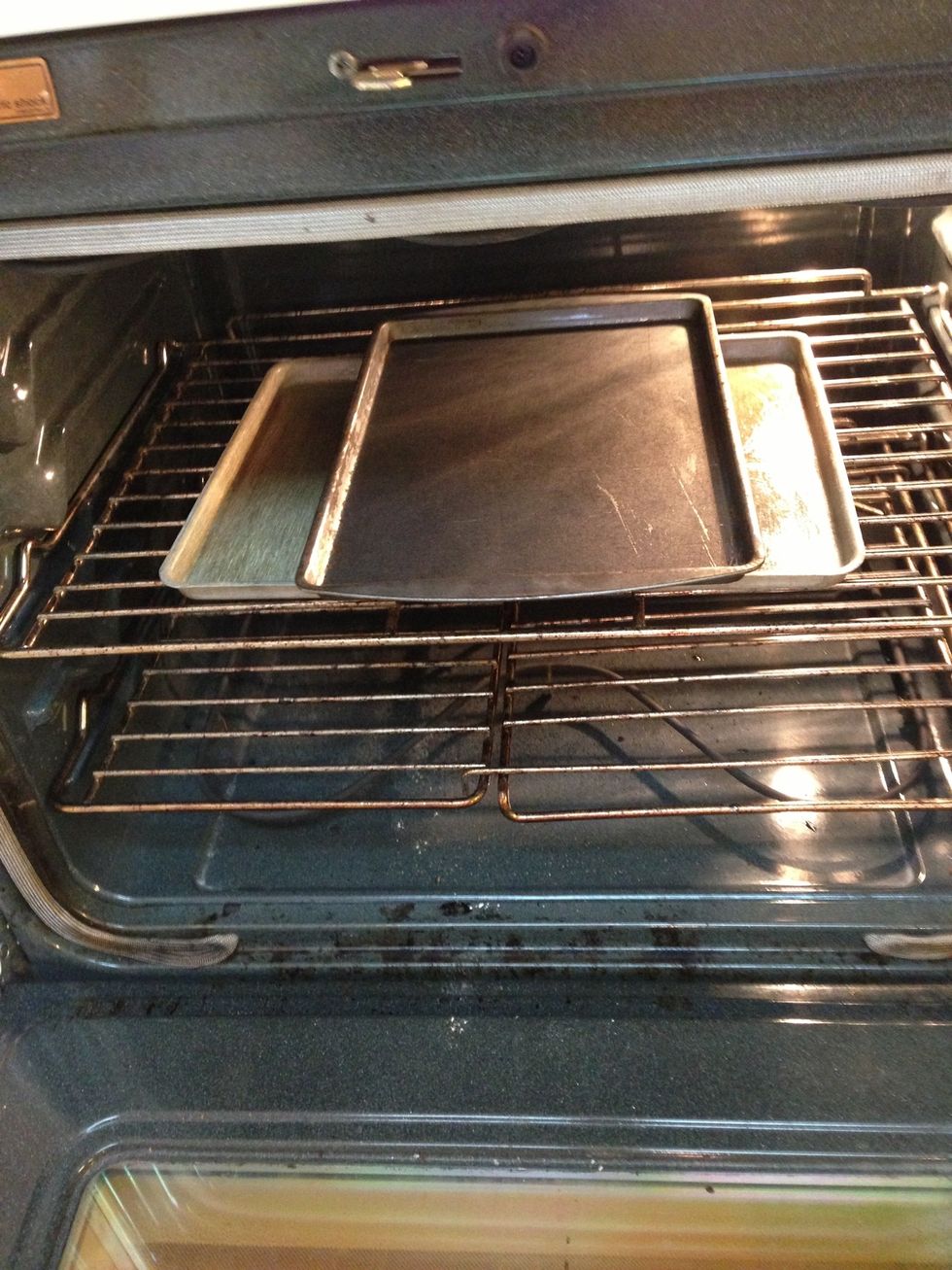 Place cookie sheets into warm oven. The key to being able to spread peanut brittle is having the cookie sheets WARM.
Measure vanilla, soda & water into small container. TIP: Use tiny spatula and have it mixed and ready. It WILL separate so at the last minute you'll have to mix again & pour in QUCKLY!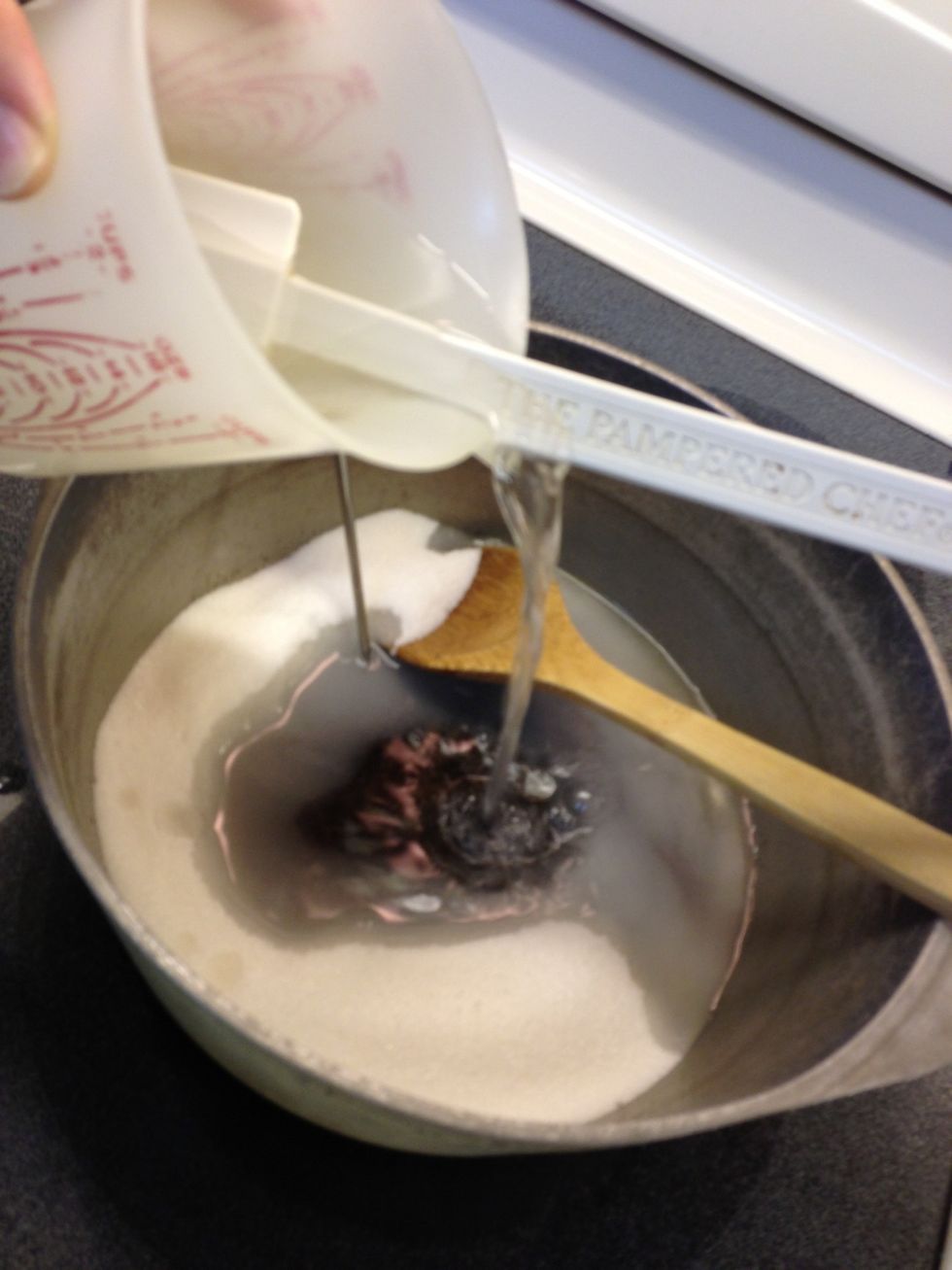 Mix sugar, 1 cup water and 1 cup corn syrup into Dutch oven pot.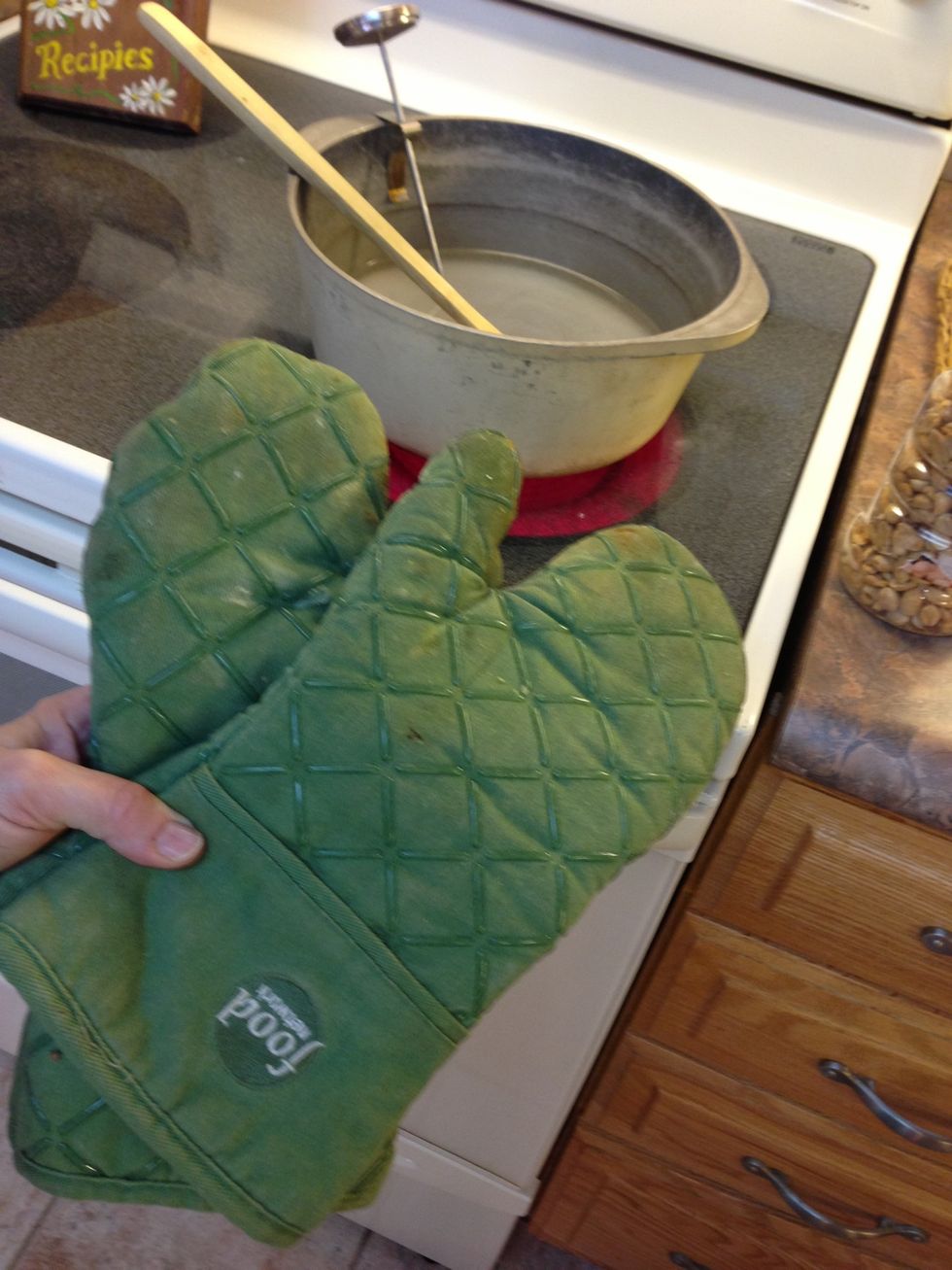 MUST HAVE... Oven mitts. (I know of someone who needed 3 surgeries due to peanut brittle burns.) Be very careful!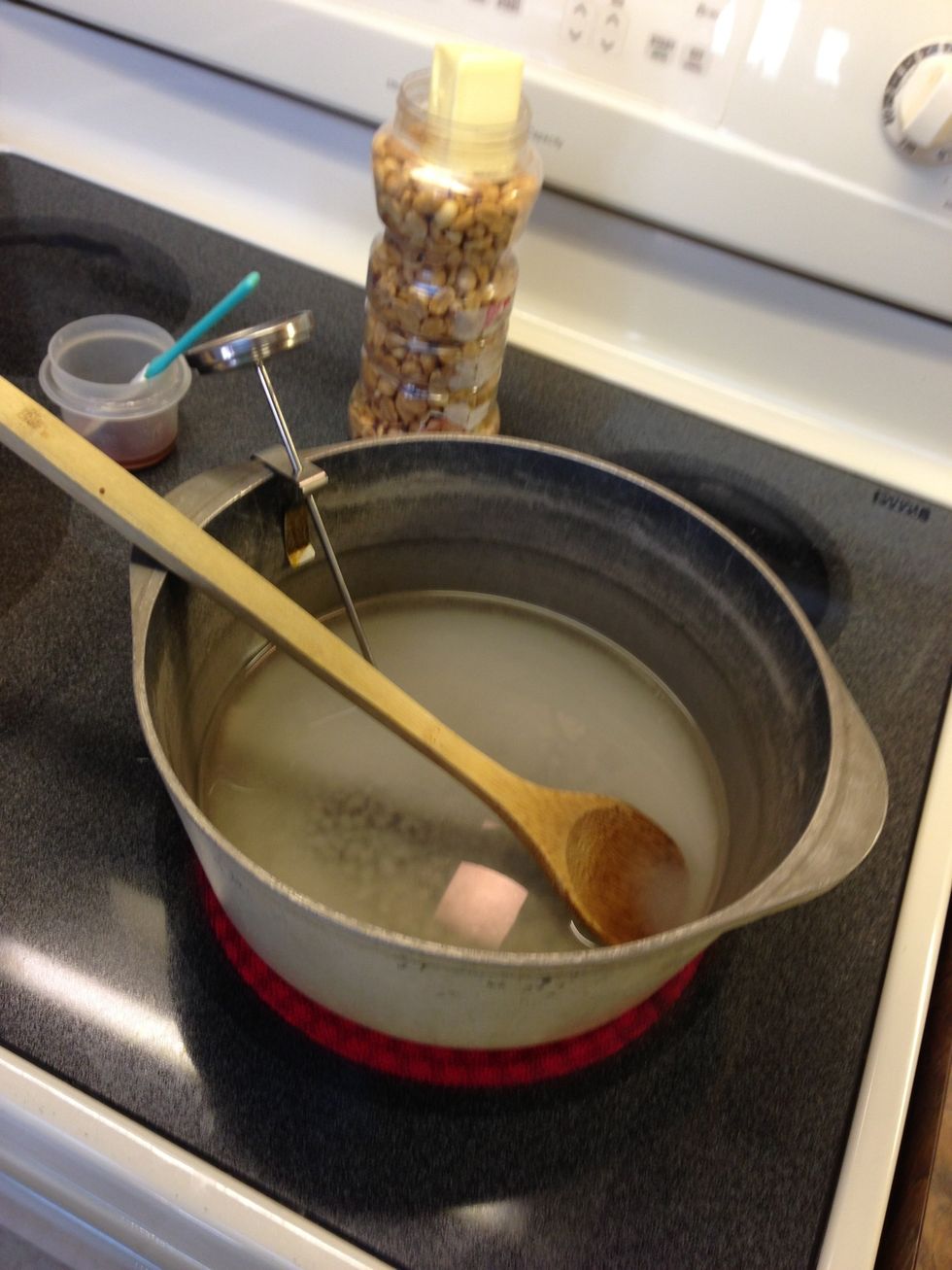 I set burner to high and watch closely.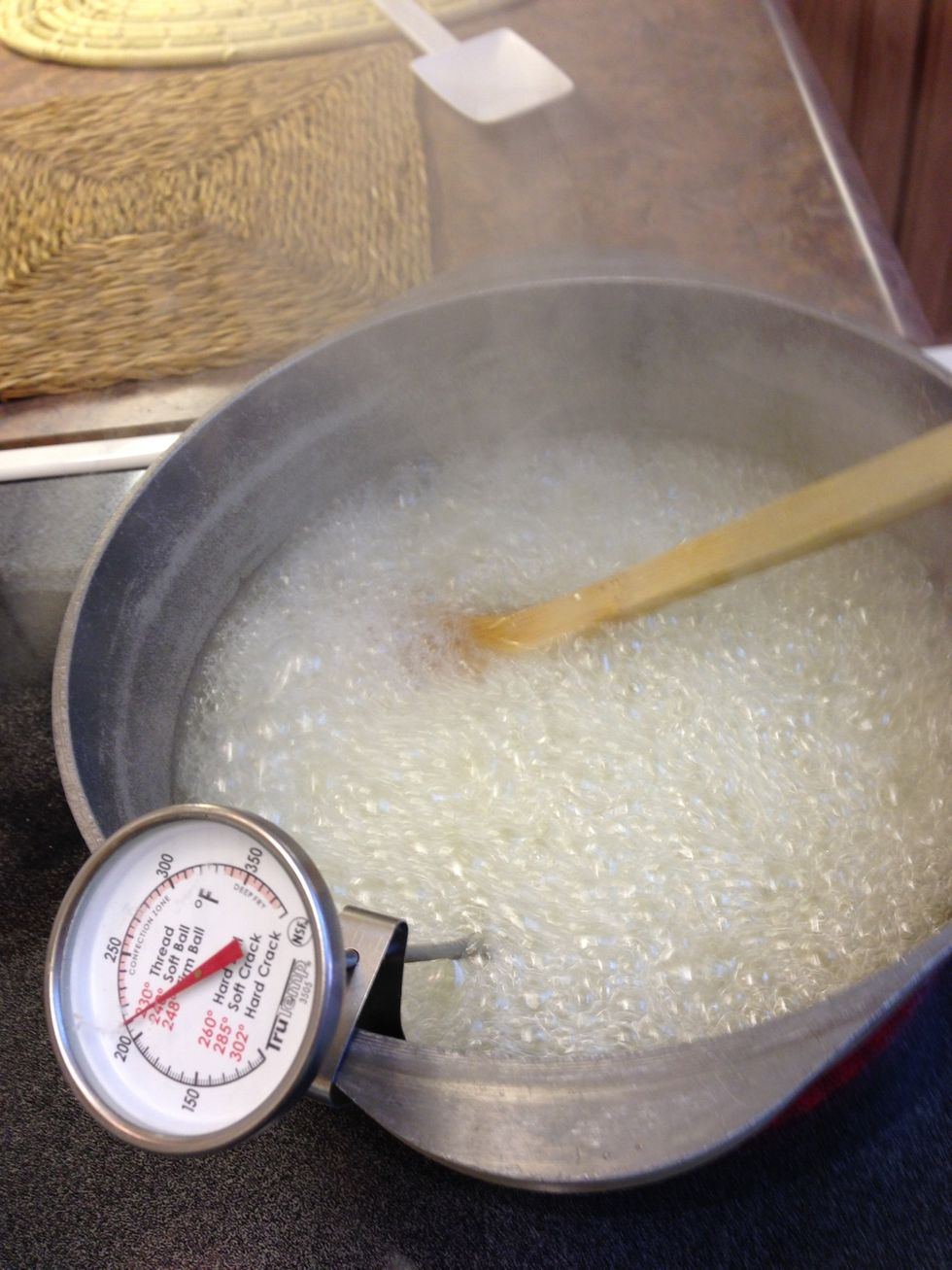 As it approaches 240°, you'll need to stir more.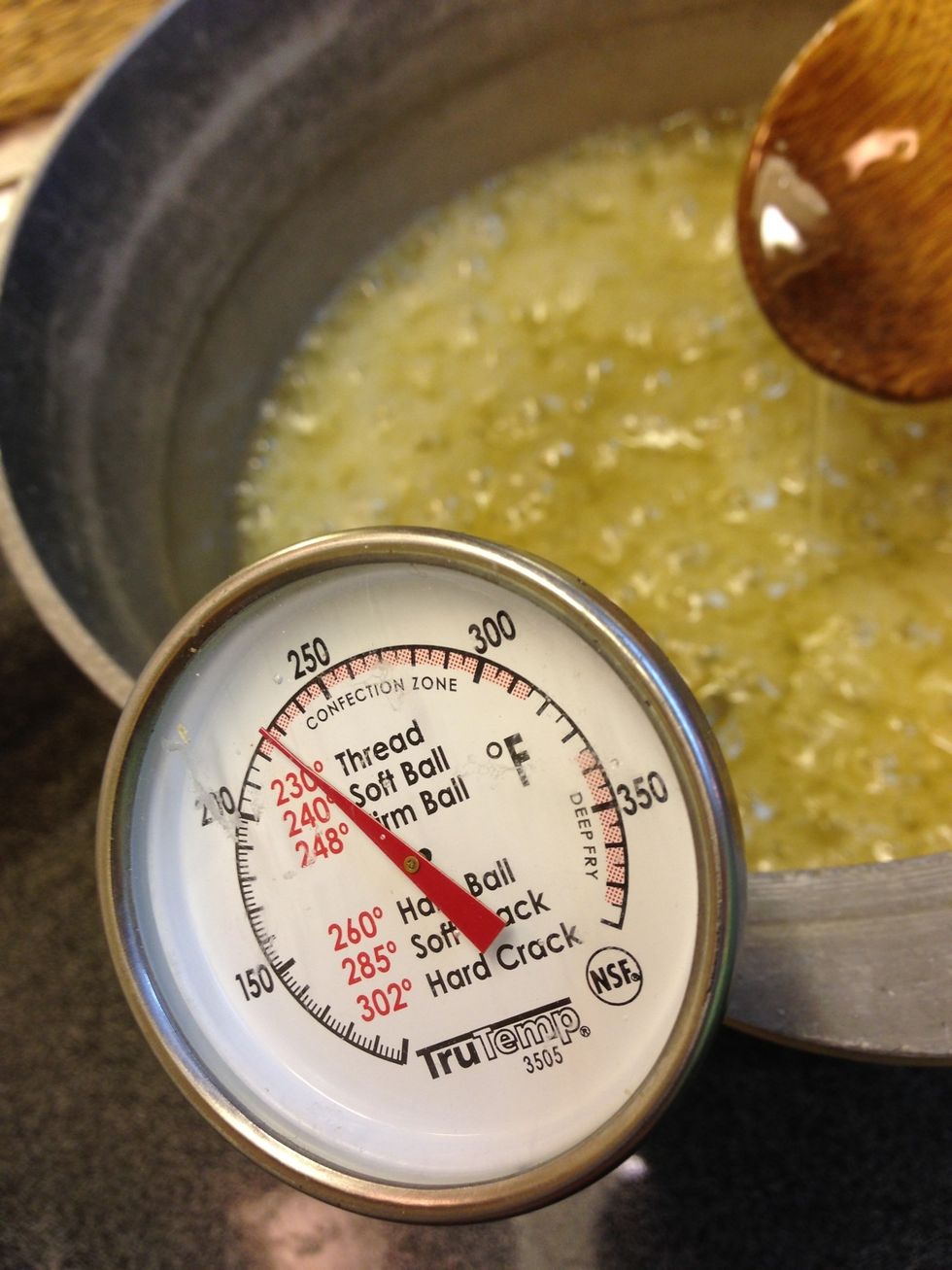 Approaching 240° it. Gets thicker and turns more of a yellow color. Be ready to pour in peanuts and butter as soon as it reaches 240°!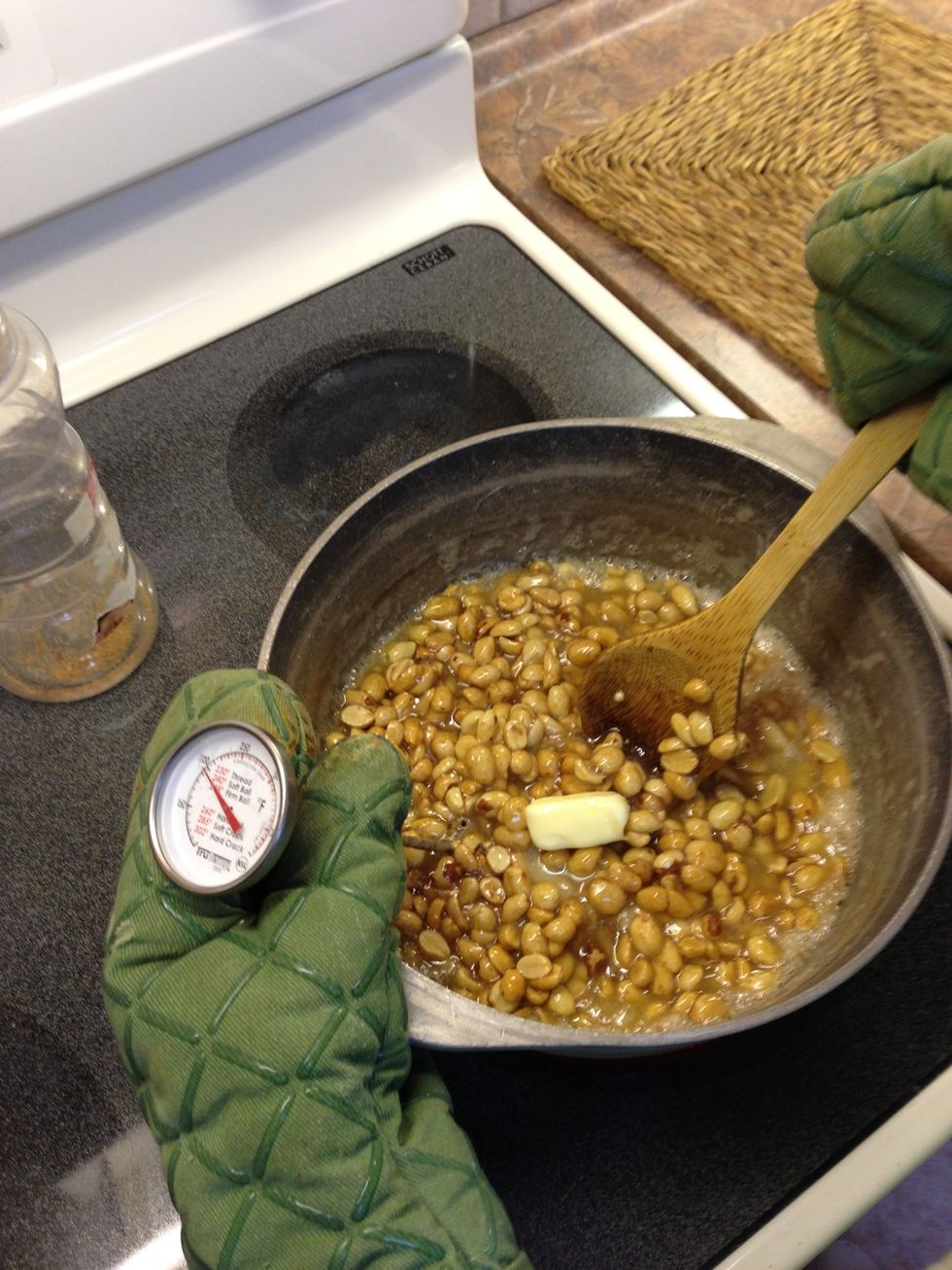 I hold the thermometer and edge of pan together. The oven mitts are critical.
TIP: peanut brittle MUST REACH 300° ! This is what makes it a hard crack.
Let cool on sheets on wire rack.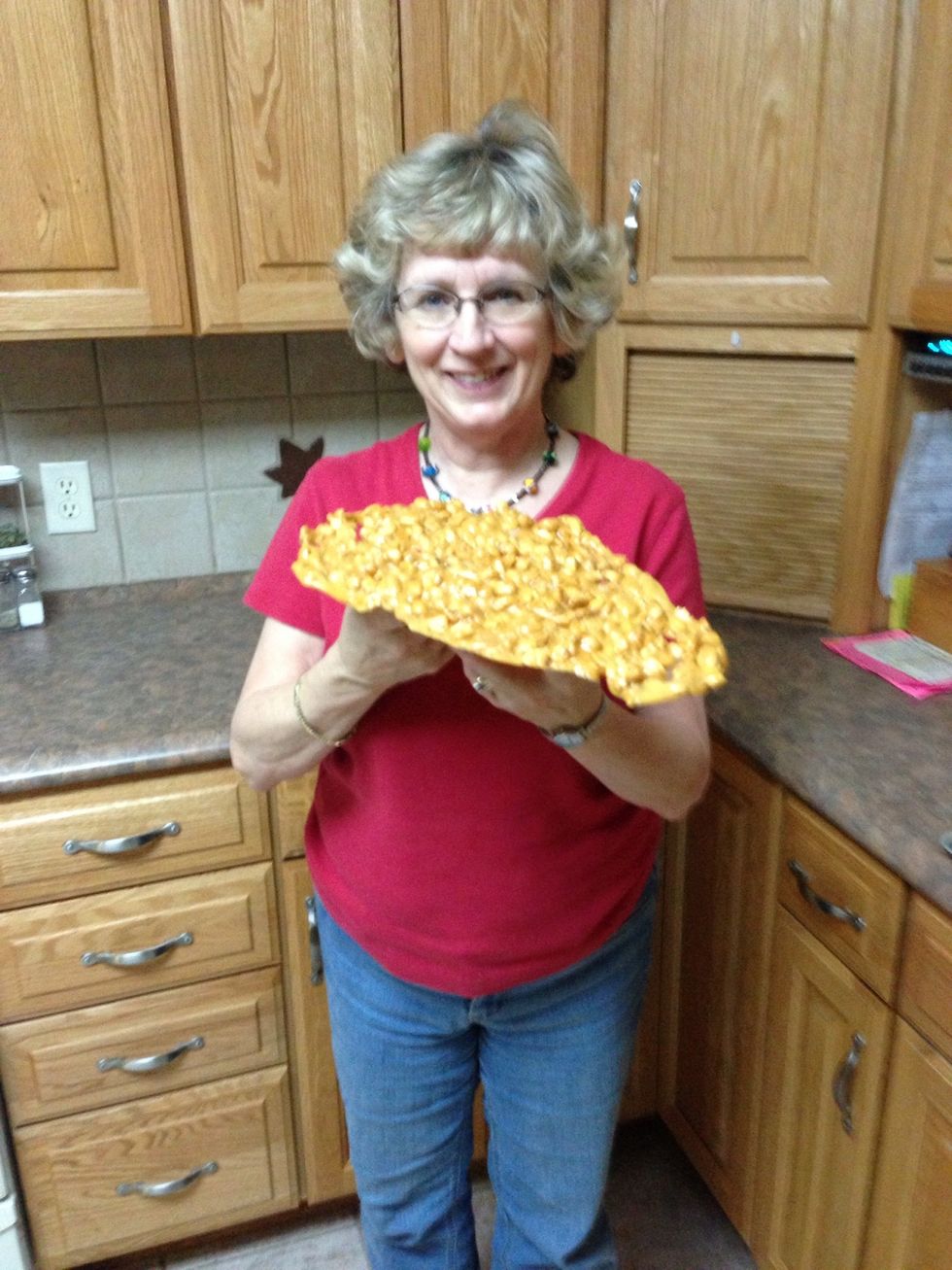 Once cooled, it should lift right off cookie sheets.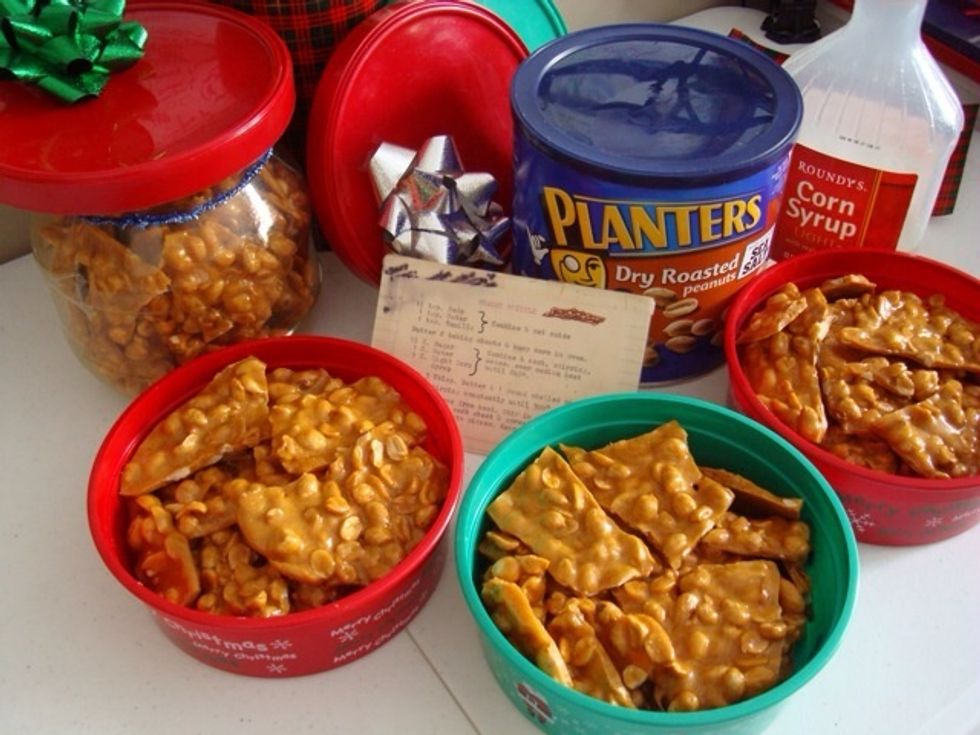 I give Peanut Brittle as gifts at Christmas. It stores well in covered container at room temperature away from high humidity.
If you're a Peanut Brittle fan, I guarantee you will love this! I didn't really eat it much for almost 40 years. For me it was fun to make it for others.
I dedicate this to my Dad who loves Peanut Brittle. Because of him I first learned to make it & for 40 years, was his birthday, Fathers Day & Christmas gift. He suffers dementia now at 84. Love ya Dad
1.0lb Dry roasted peanuts
3.0Tbsp Butter
1/2c Sugar
1.0c Light corn syrup
1.0c Water
1/2tsp Baking soda
1.0tsp Vanilla
1.0tsp Water
Rollie Brandt
I've been an artist all my life and raised my children as a stay at home mom. Happily married 40 years. I love to share what I do...