How to make best baked potatoes...seriously!
We'd always Baked our Potatoes in Aluminum Foil..NOT any more!
14
Preheat oven to 400 degrees. Get timer ready at 40 min.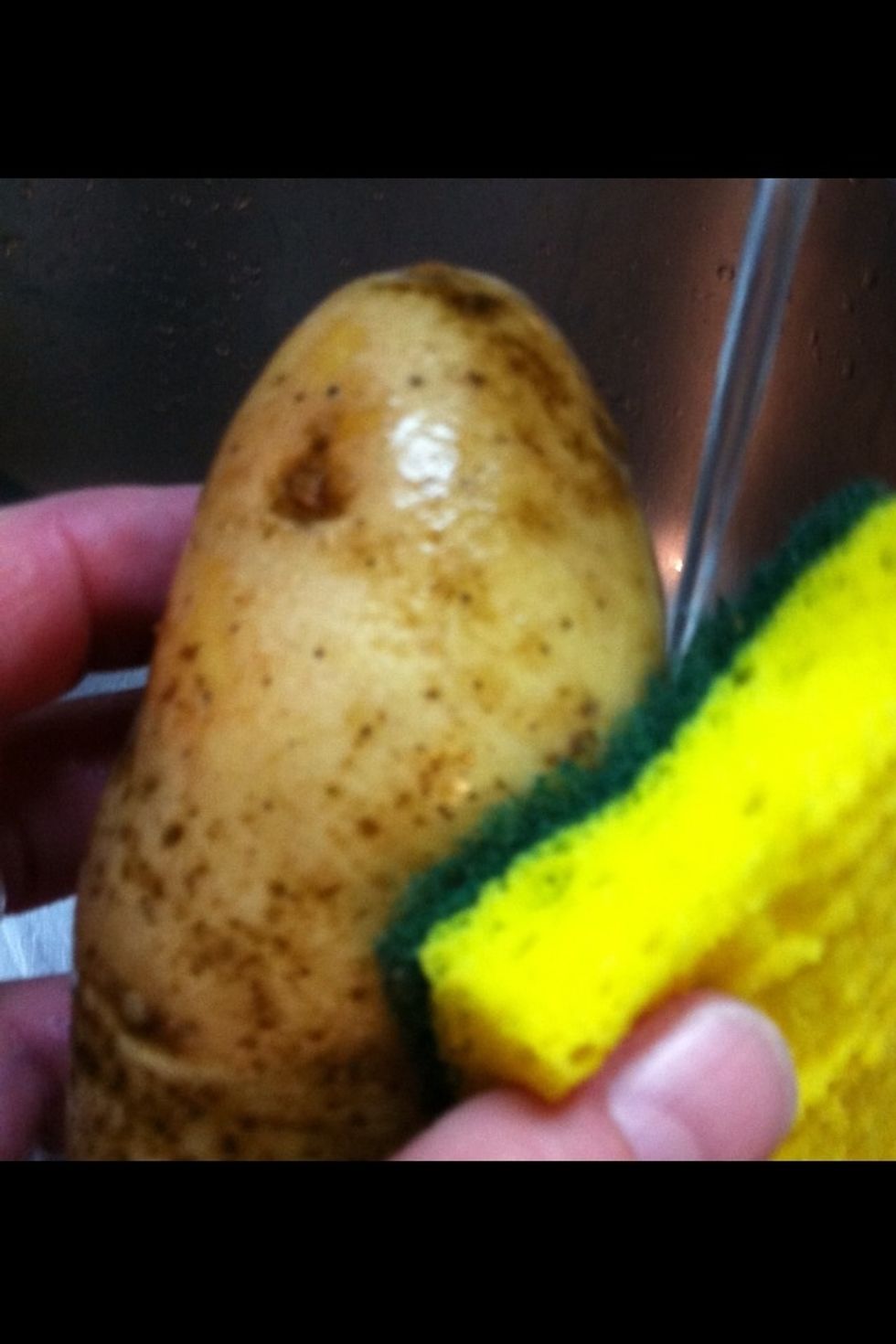 Scrub the skins clean.
Inspect potatoes for blemishes or eyes.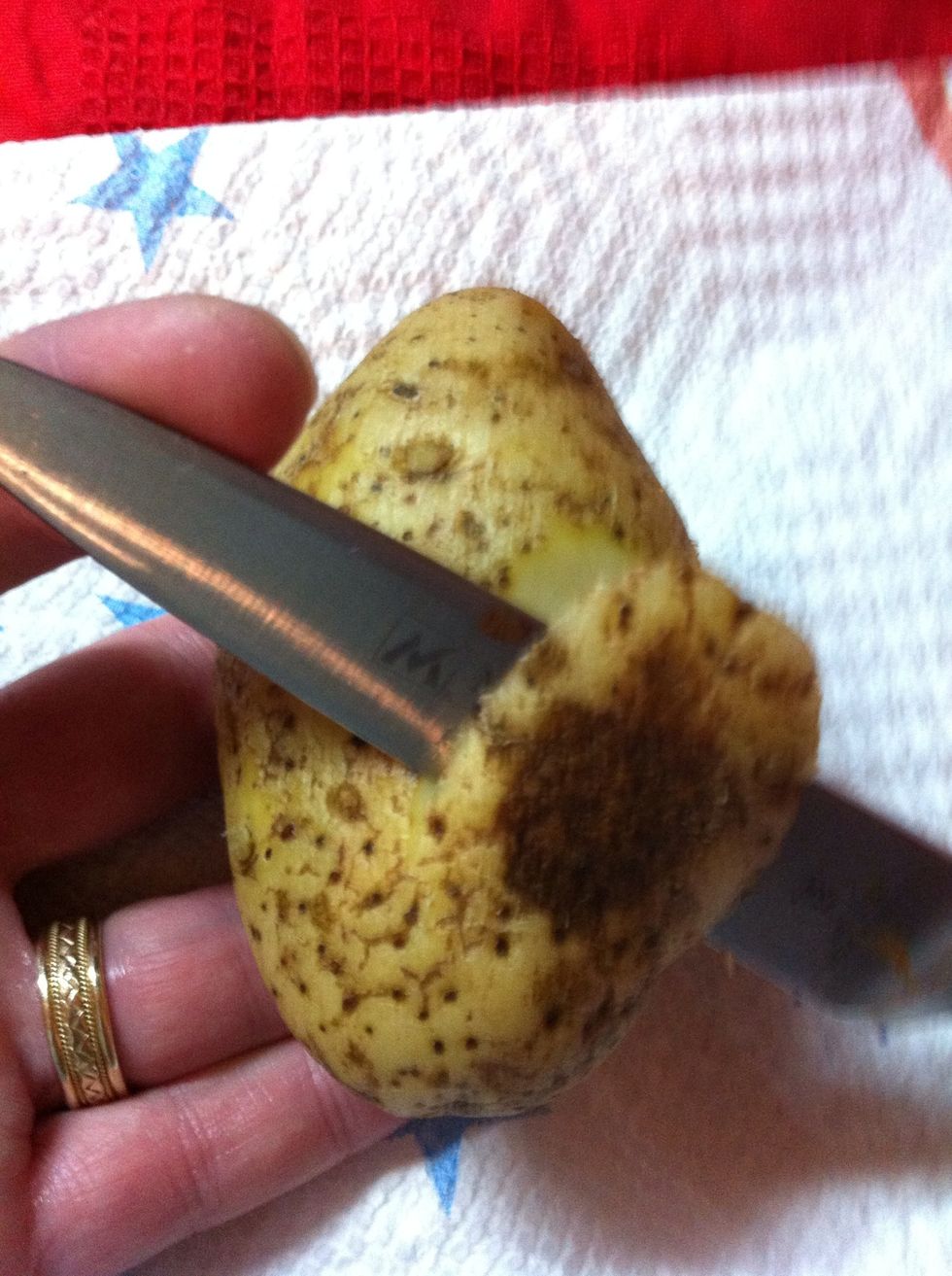 Cut those out, so you can eat the great skin!
Rinse in cool water. Drain on paper towels.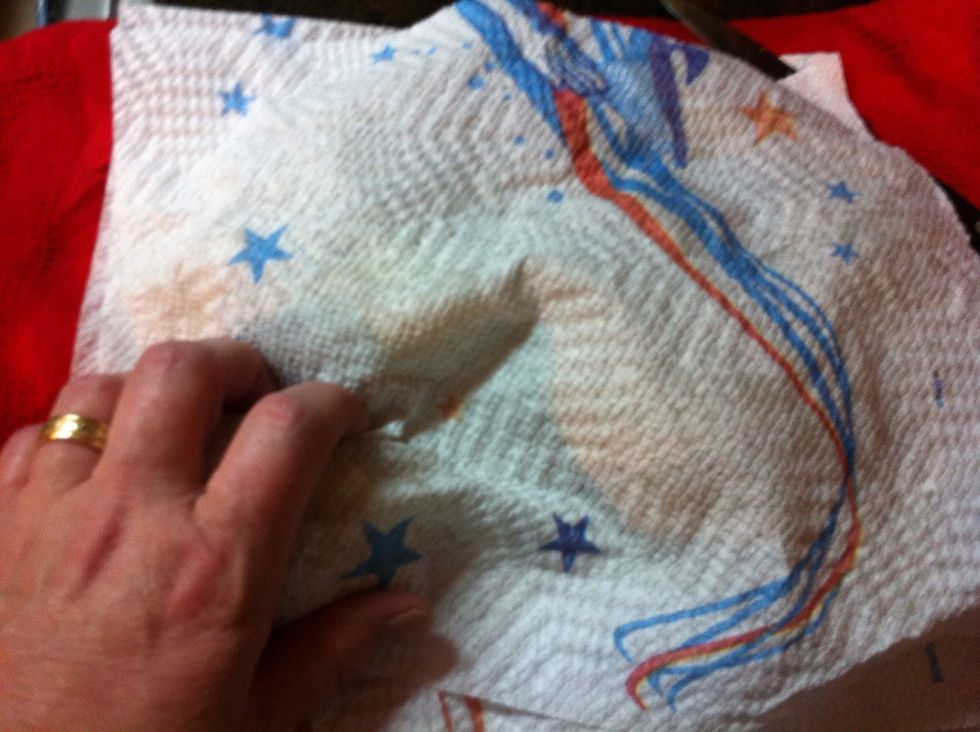 Dry off potatoes.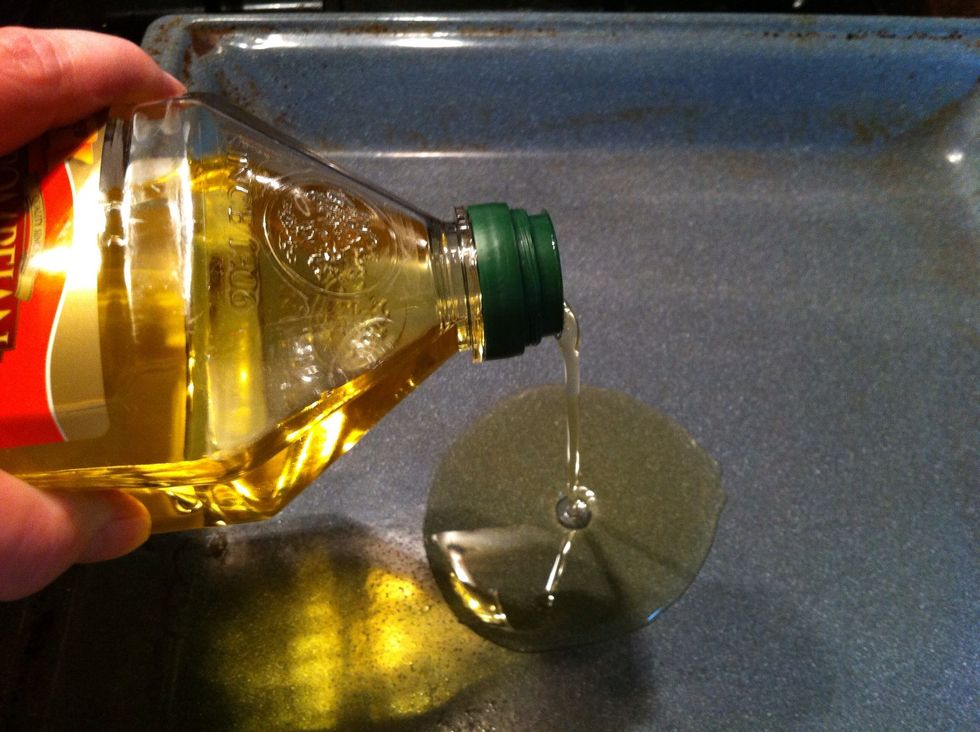 To pan, add Liquid Oil of choice.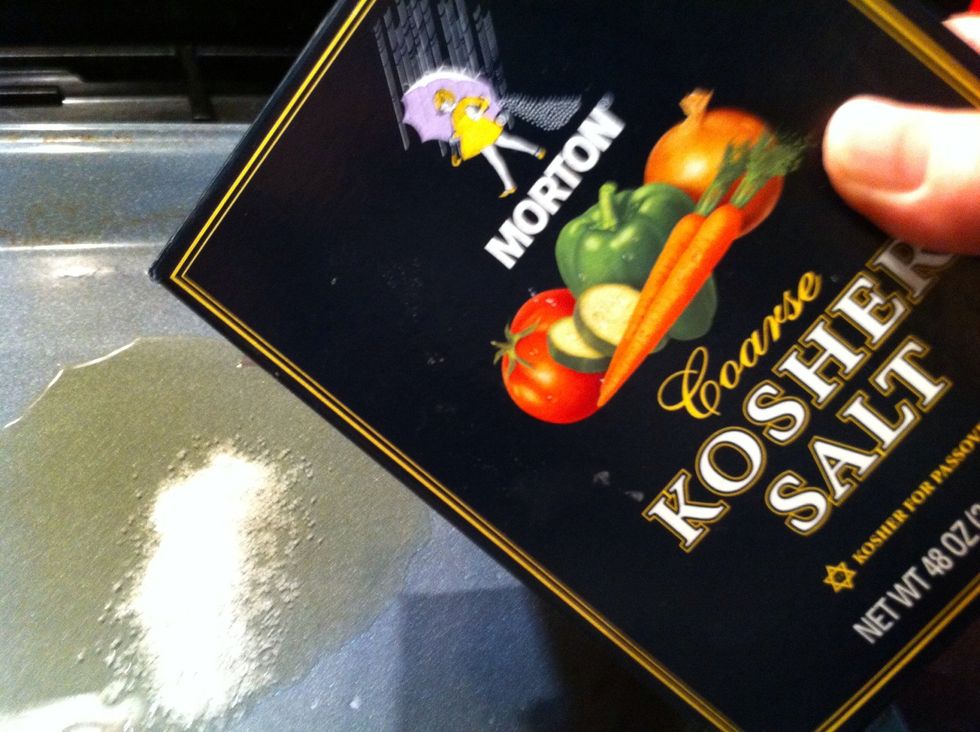 Add Kosher Salt to Oil.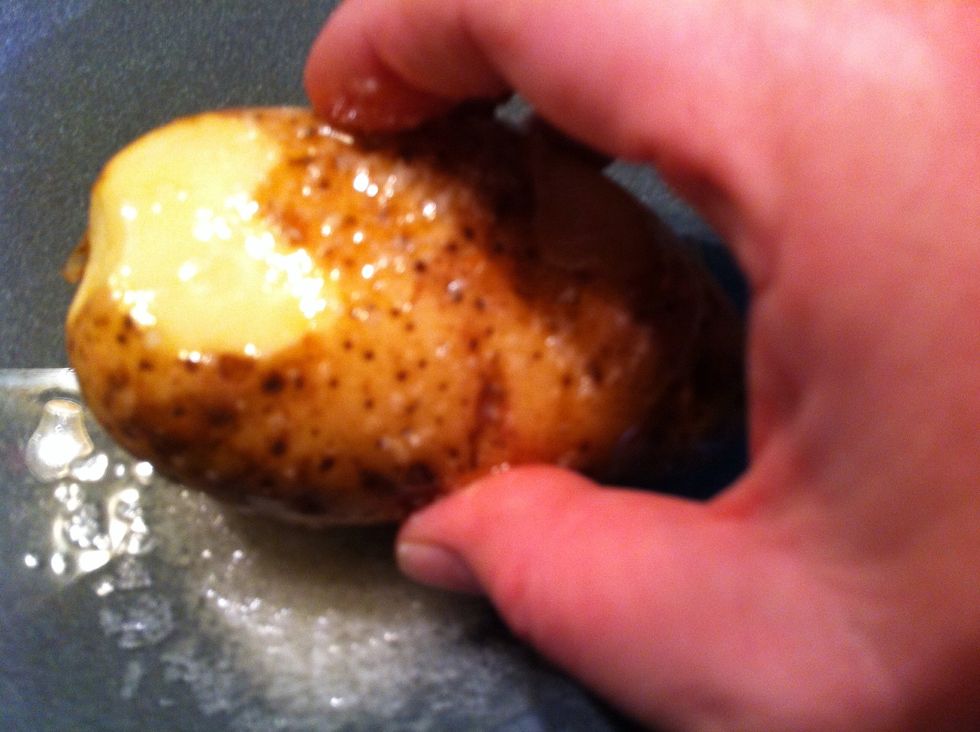 Rub Potatoes in Oil & Salt mix.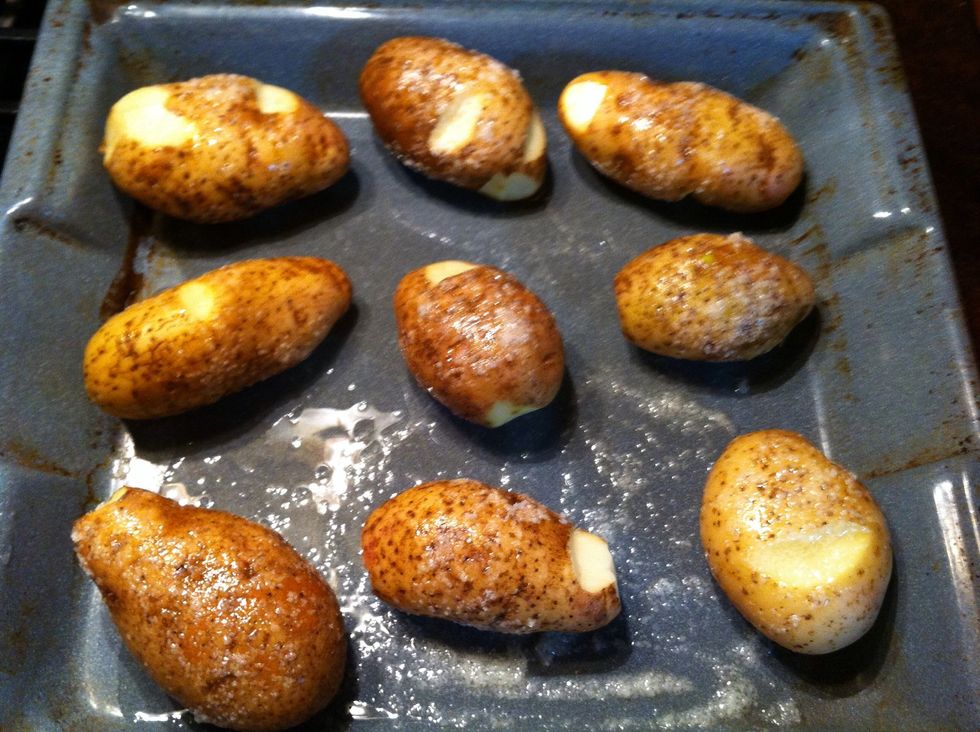 Cover all Potatoes.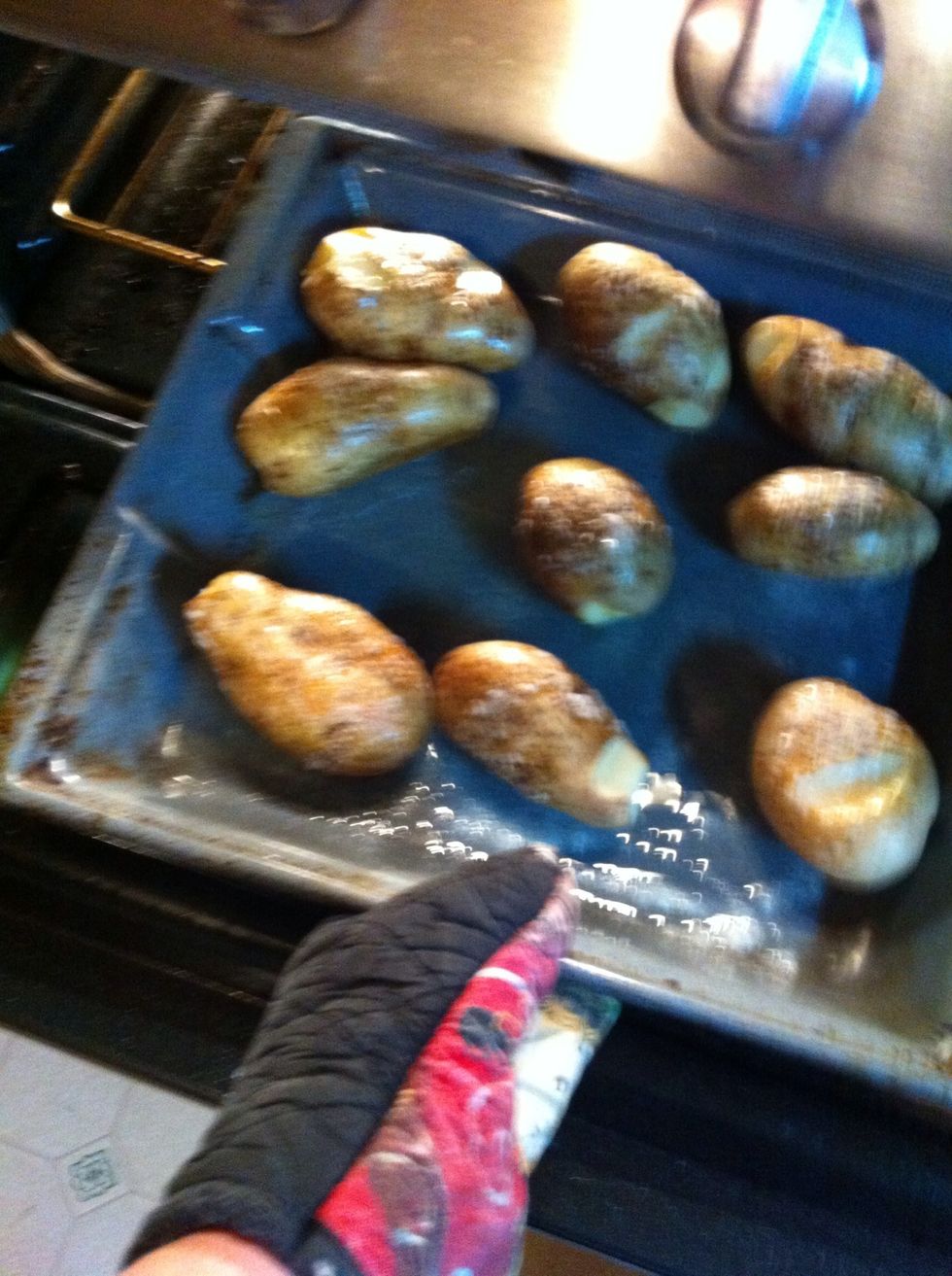 Place in oven. Yep..NO FOIL, NO POKING HOLES!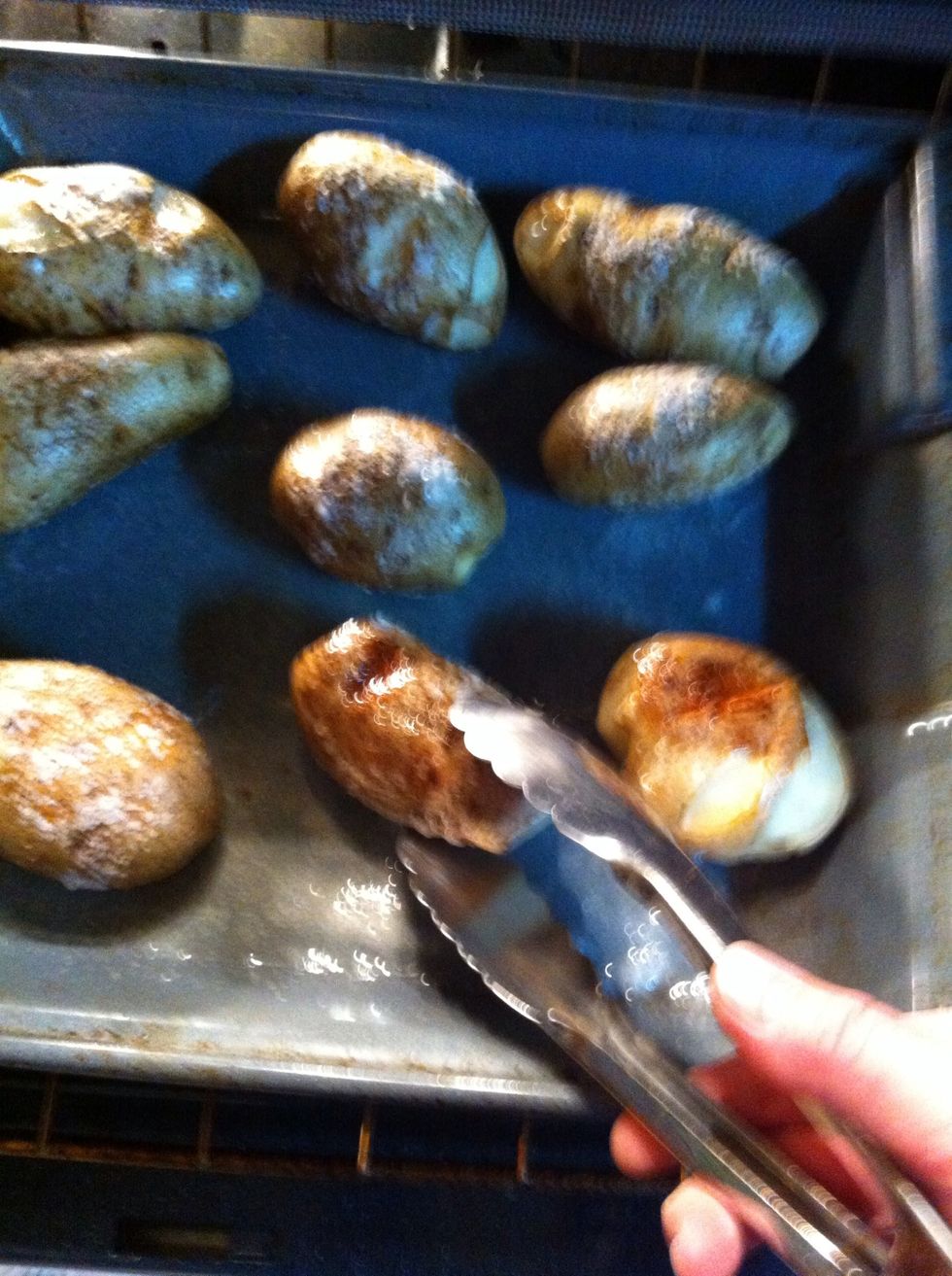 After 20 min, flip Potatoes.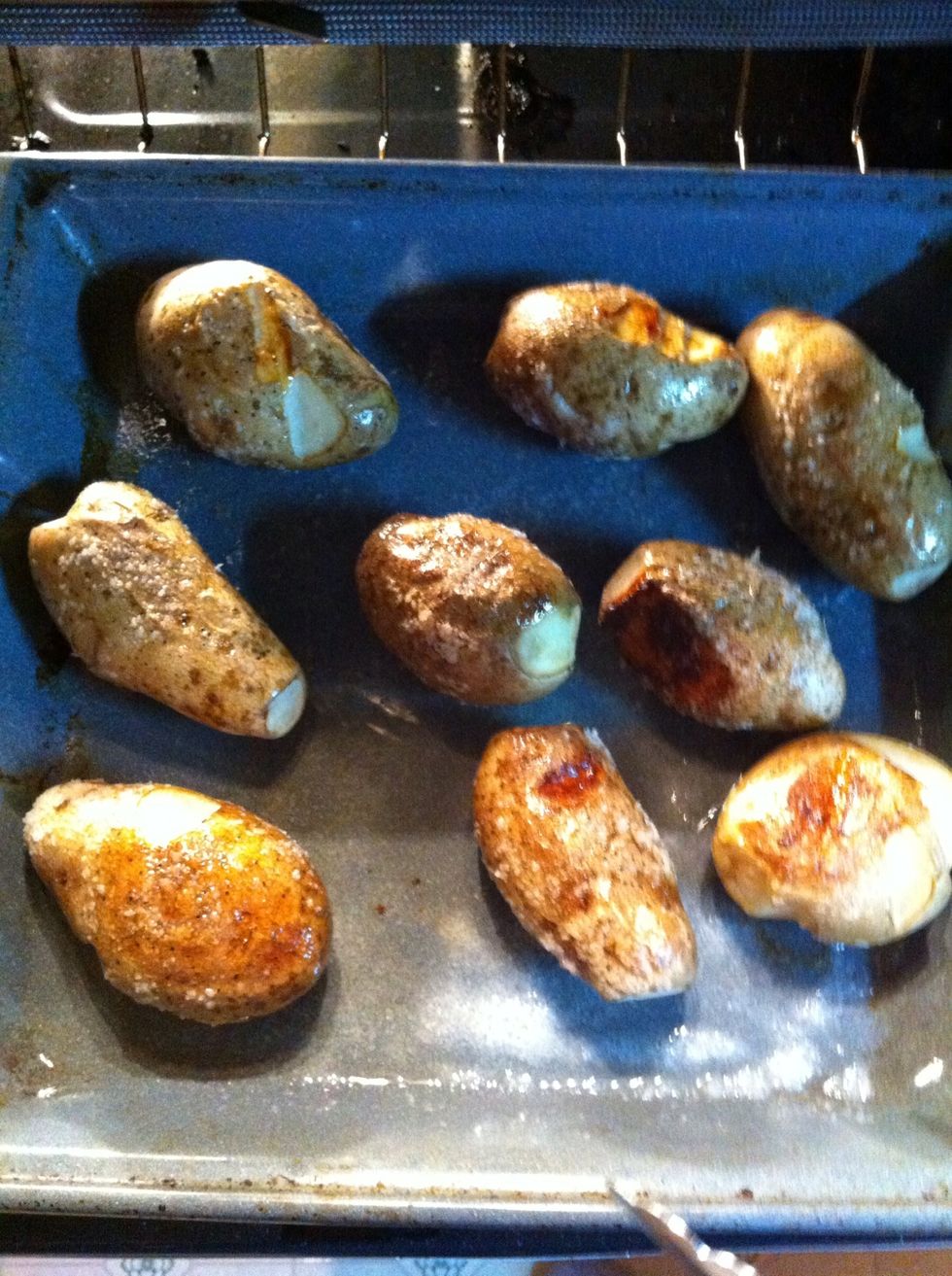 Back in oven.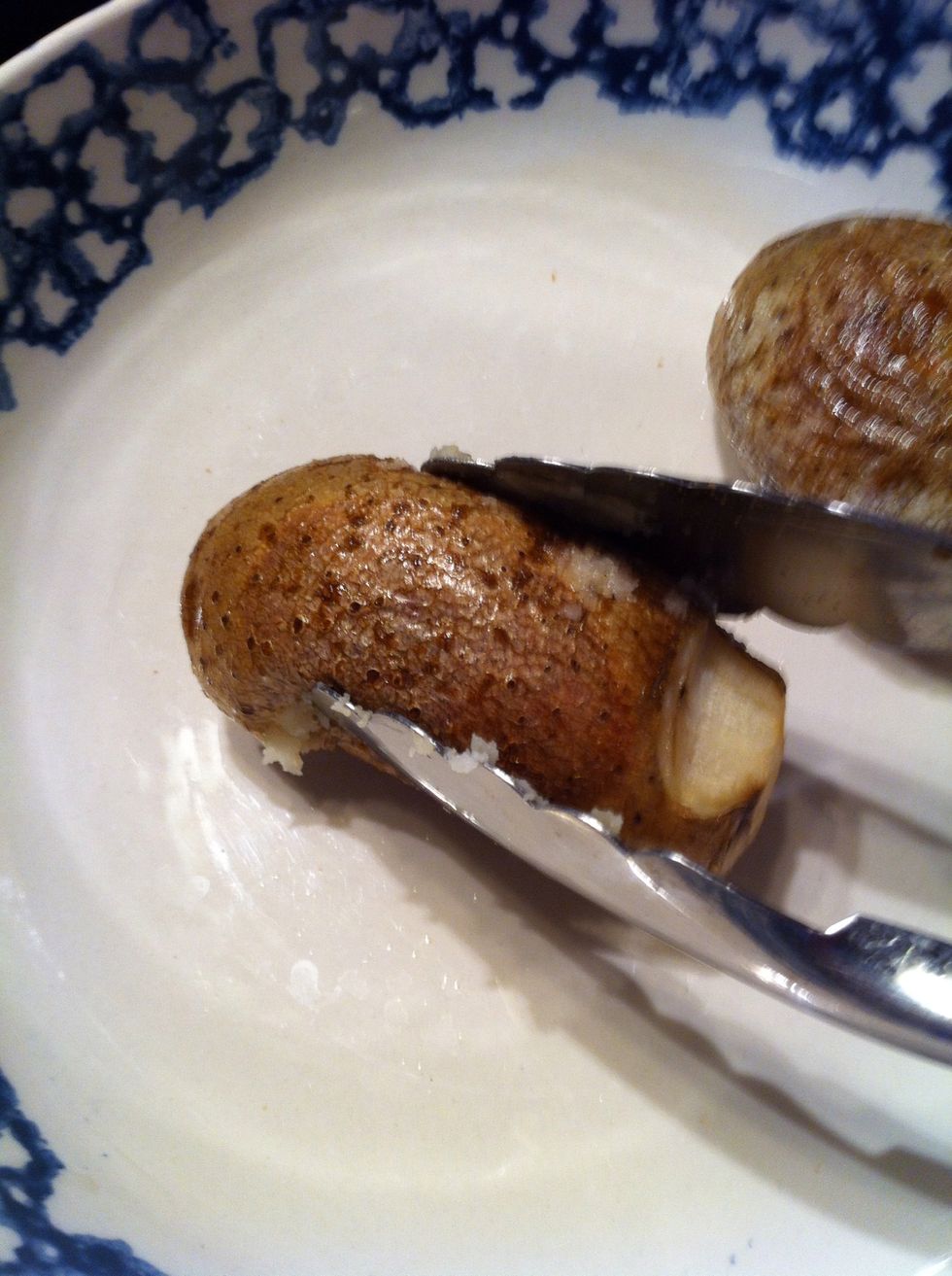 With tongs, press the sides of potato. If gives, it's done!
Press ends..potato will split! If does not do this. Back in the oven till does.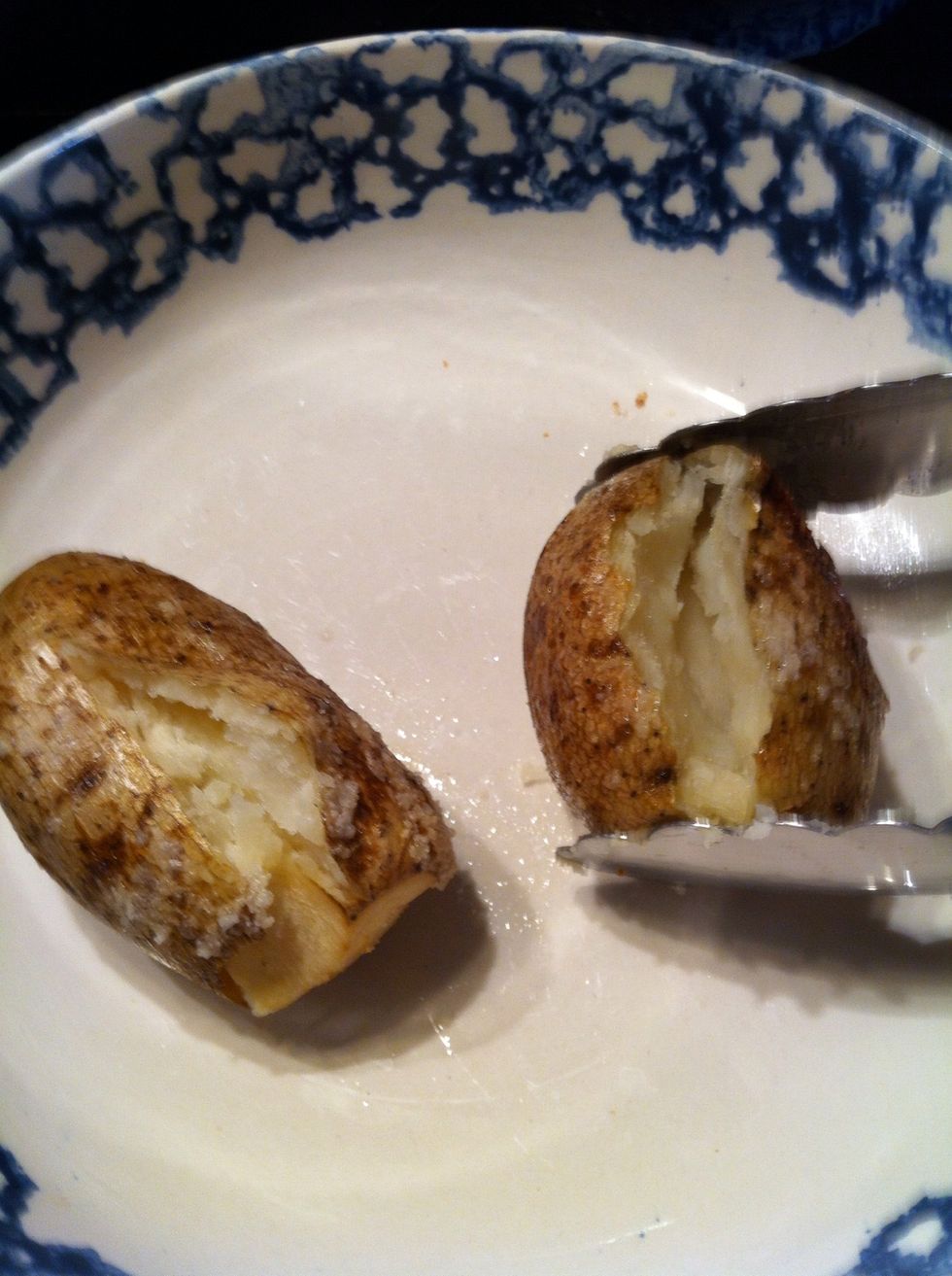 Yep both of these are done.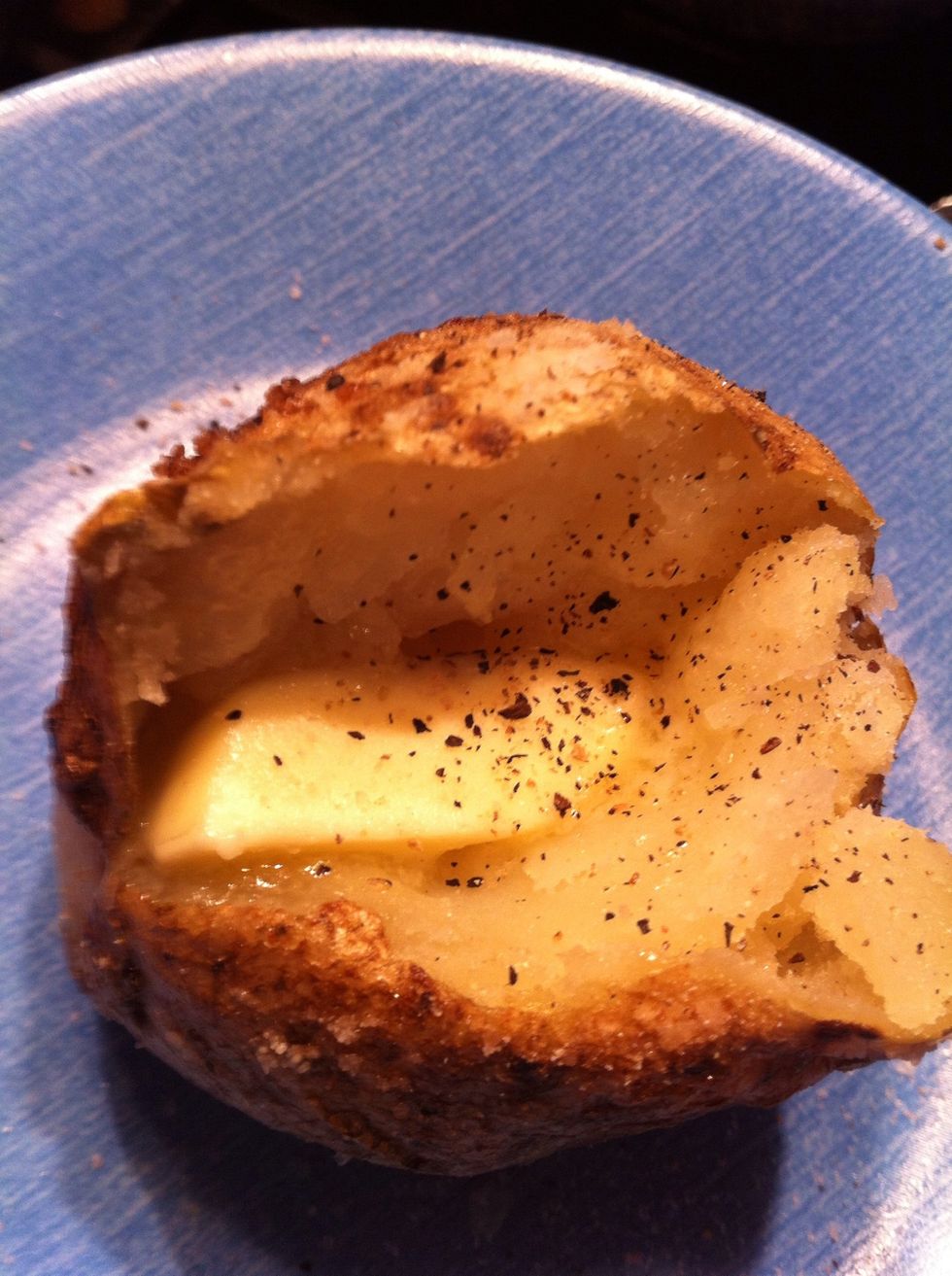 Add butter, salt and pepper.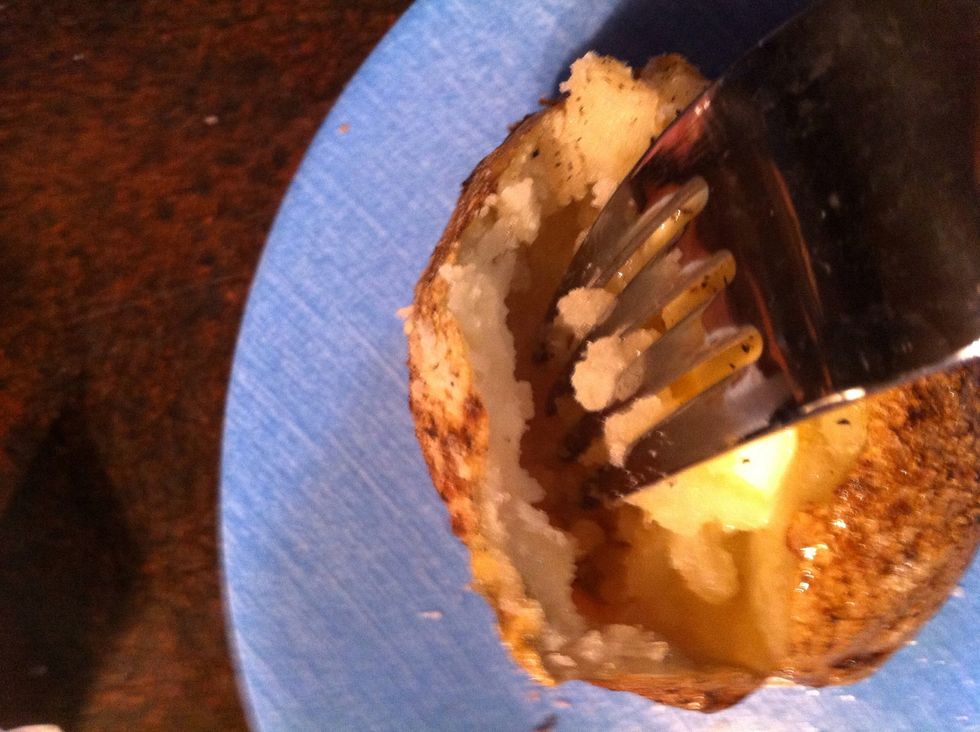 With fork, scrape the sides of skin.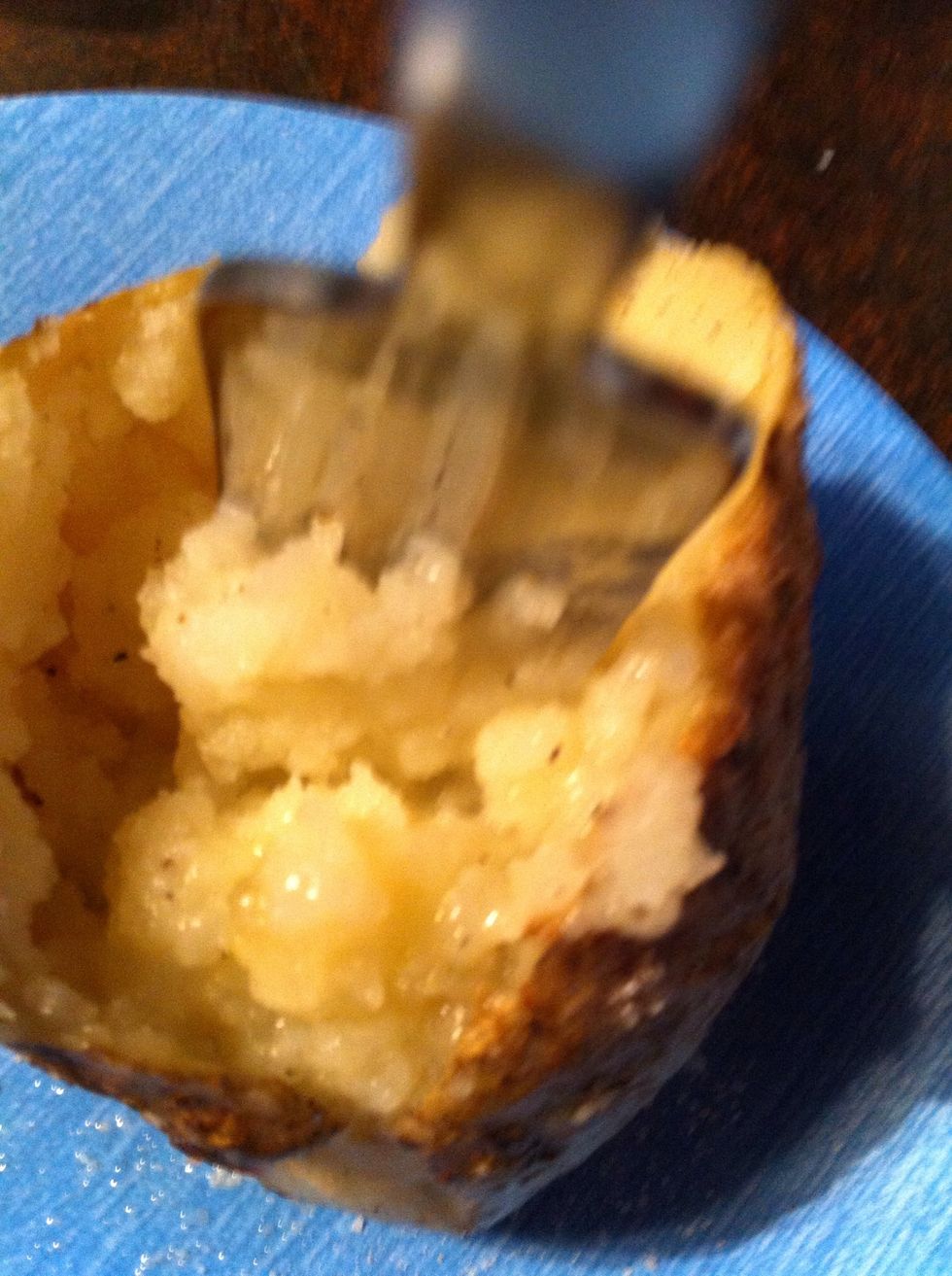 Stab in the middle, to fluff up.
Yum! Fluffy!
Add bacon bits..or you're fav toppings. Enjoy!
Potatoes (Red, Russet, Yukon)
Liquid Oil of choice
Kosher Salt
Toppings as Desire
Lucy Hudnall
If you can't explain it to a 6 year old, you don't understand it yourself. -Albert Einstein