Finely chop onions. As we need to stuff them in parathas so finer the better it will be.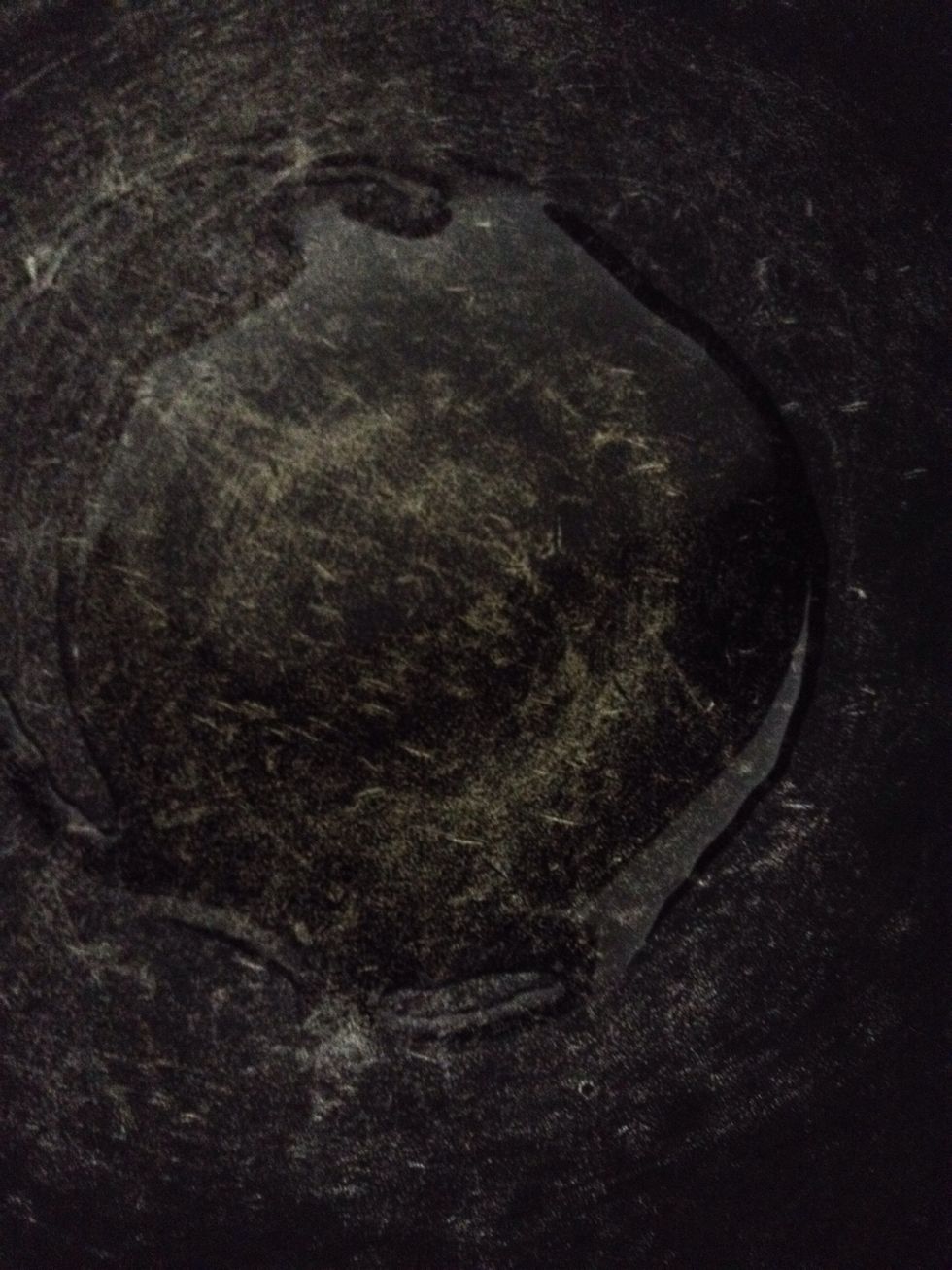 Heat oil in a wok
Add cumin seeds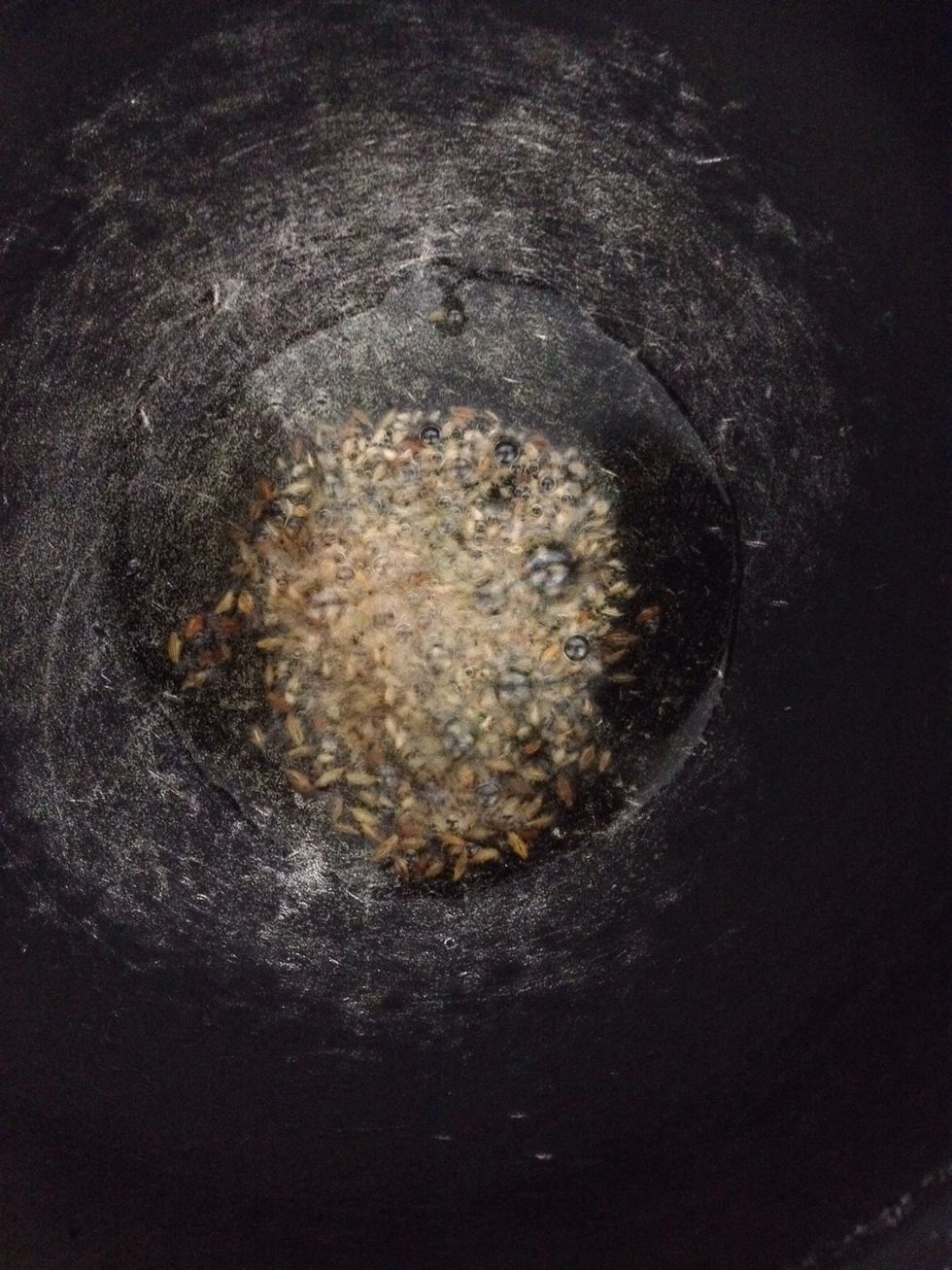 Add carom seeds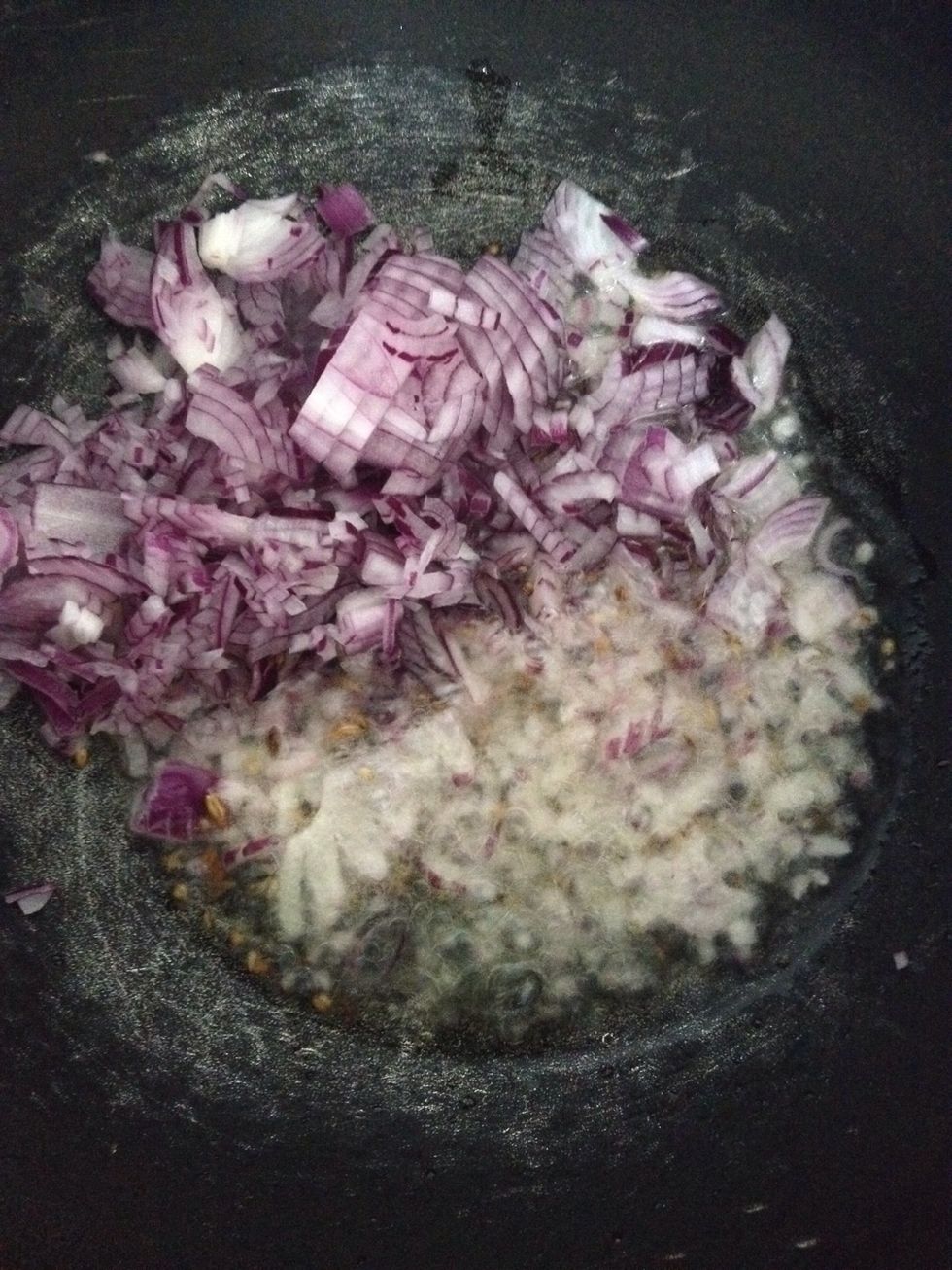 Add the chopped onions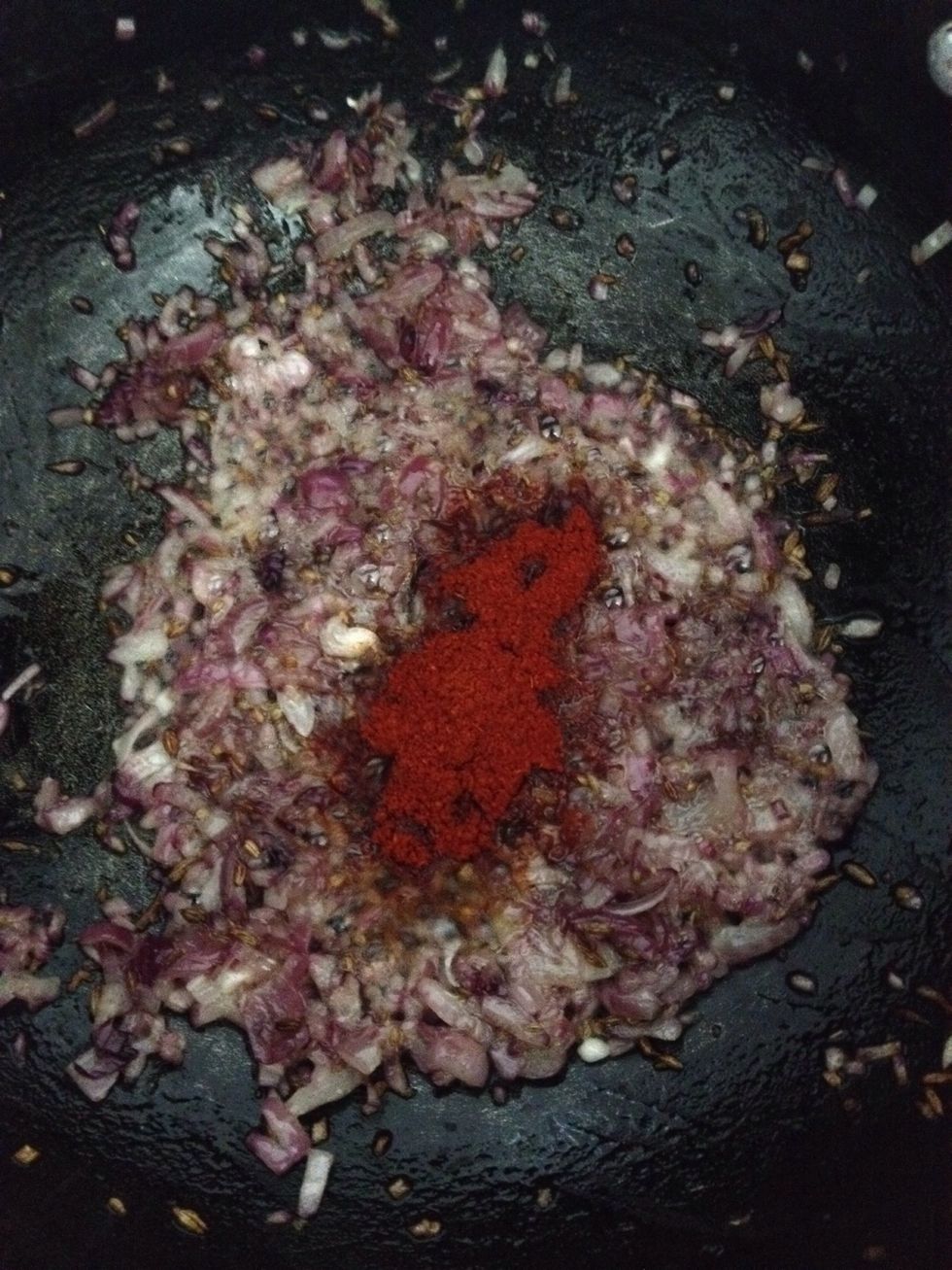 Add chilli powder. Chillis powder can be adjusted as per your taste. I like it hot as added but more 😊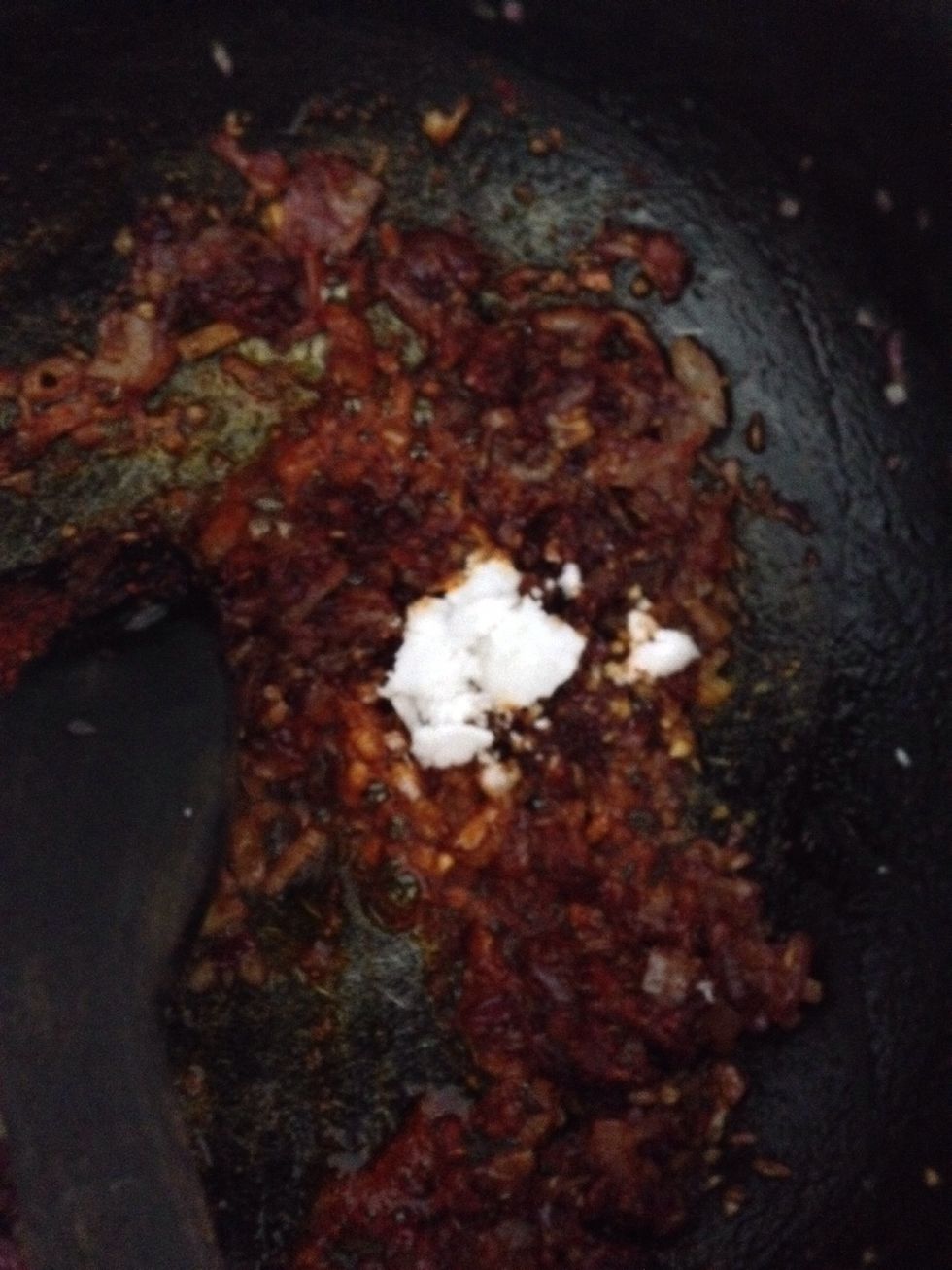 Mix it well and now add salt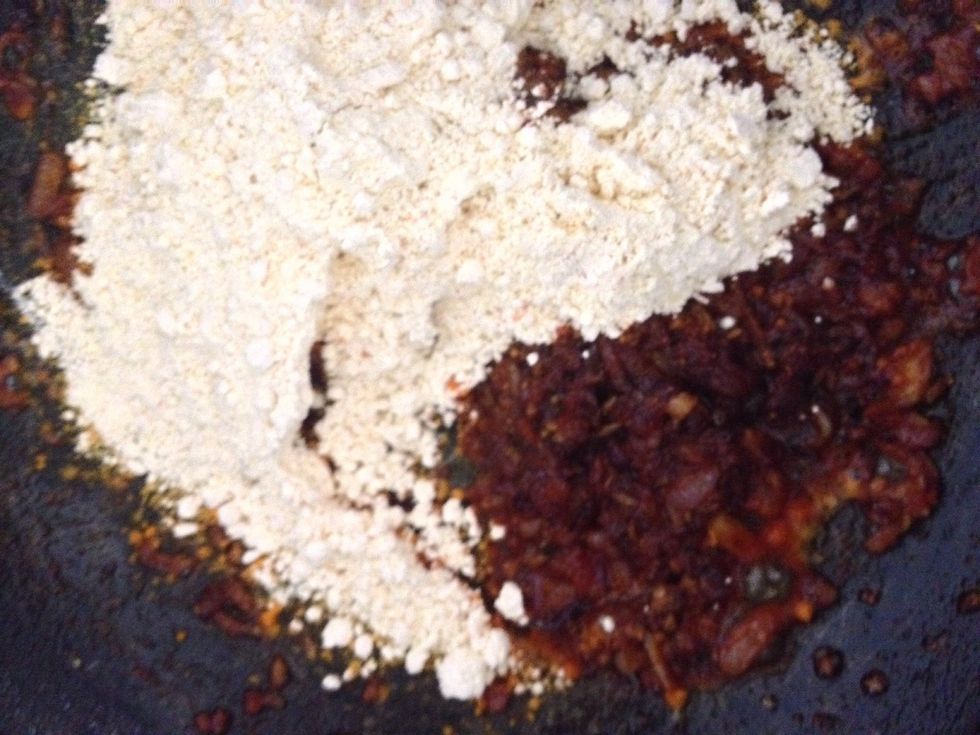 Add the chickpea flour (besan) and roast. Mix well this will take time so lower the heat when doing so . And low heat roast well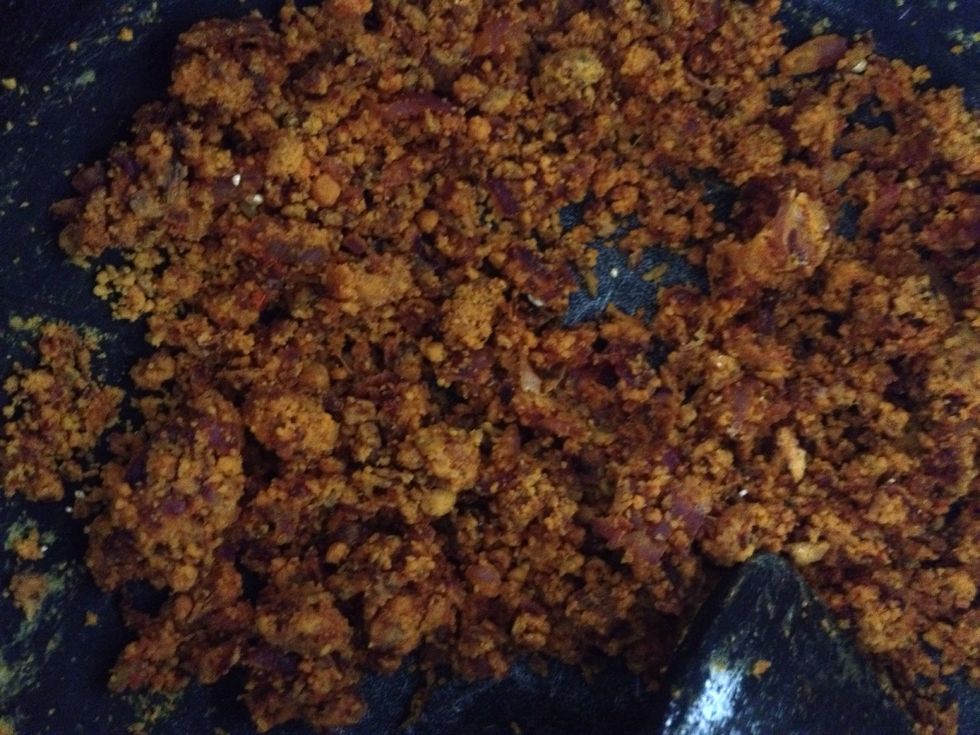 The mixture will turn into orange colour roast till you can smell nice aroma. Remove from heat and let it cook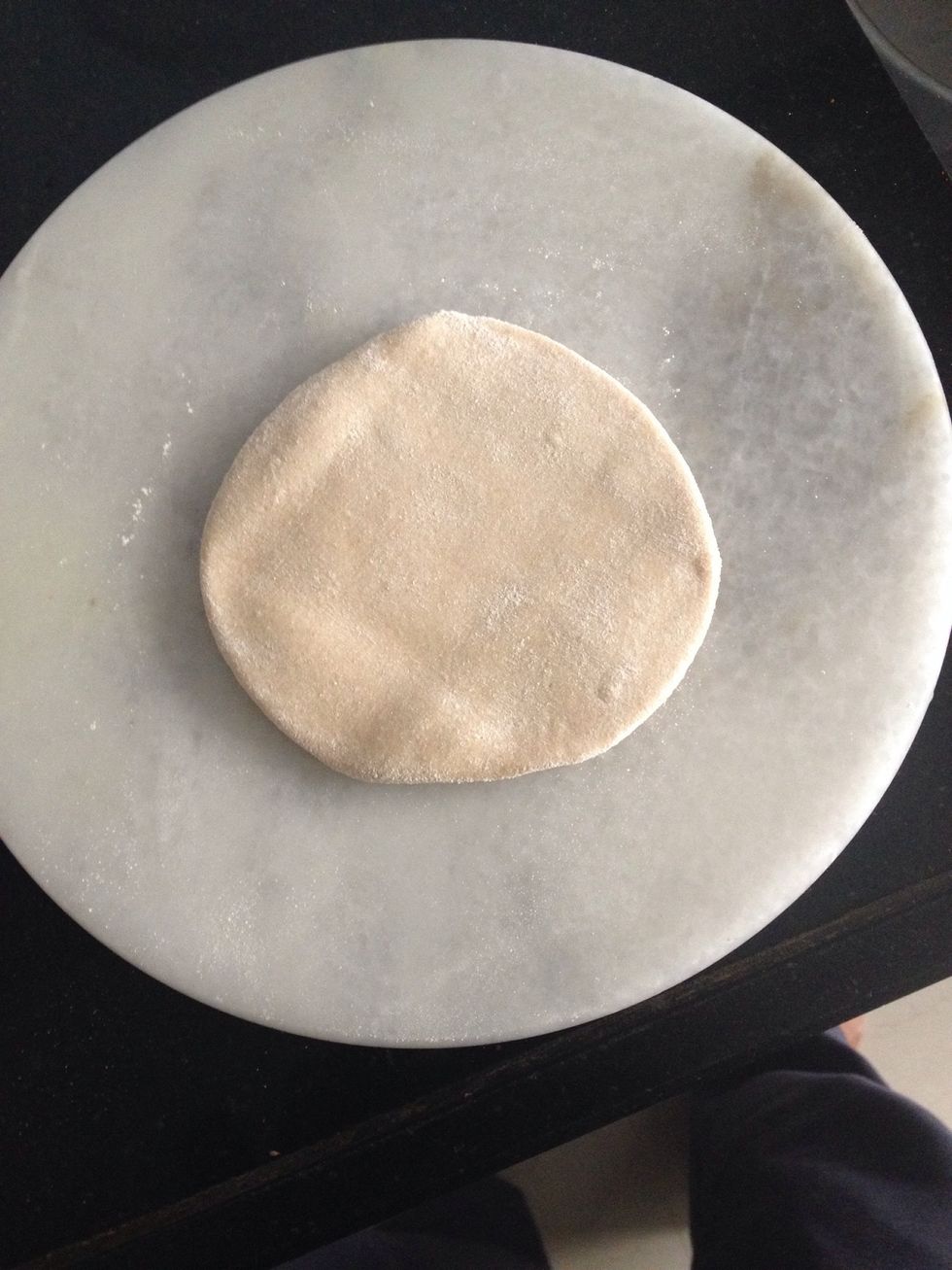 Make a dough from whole wheat flour with water and salt in it. If possible stand the dough for 2 hours. Now make a ball of 2 inch diameter and flatten it out and use dry flour was needed .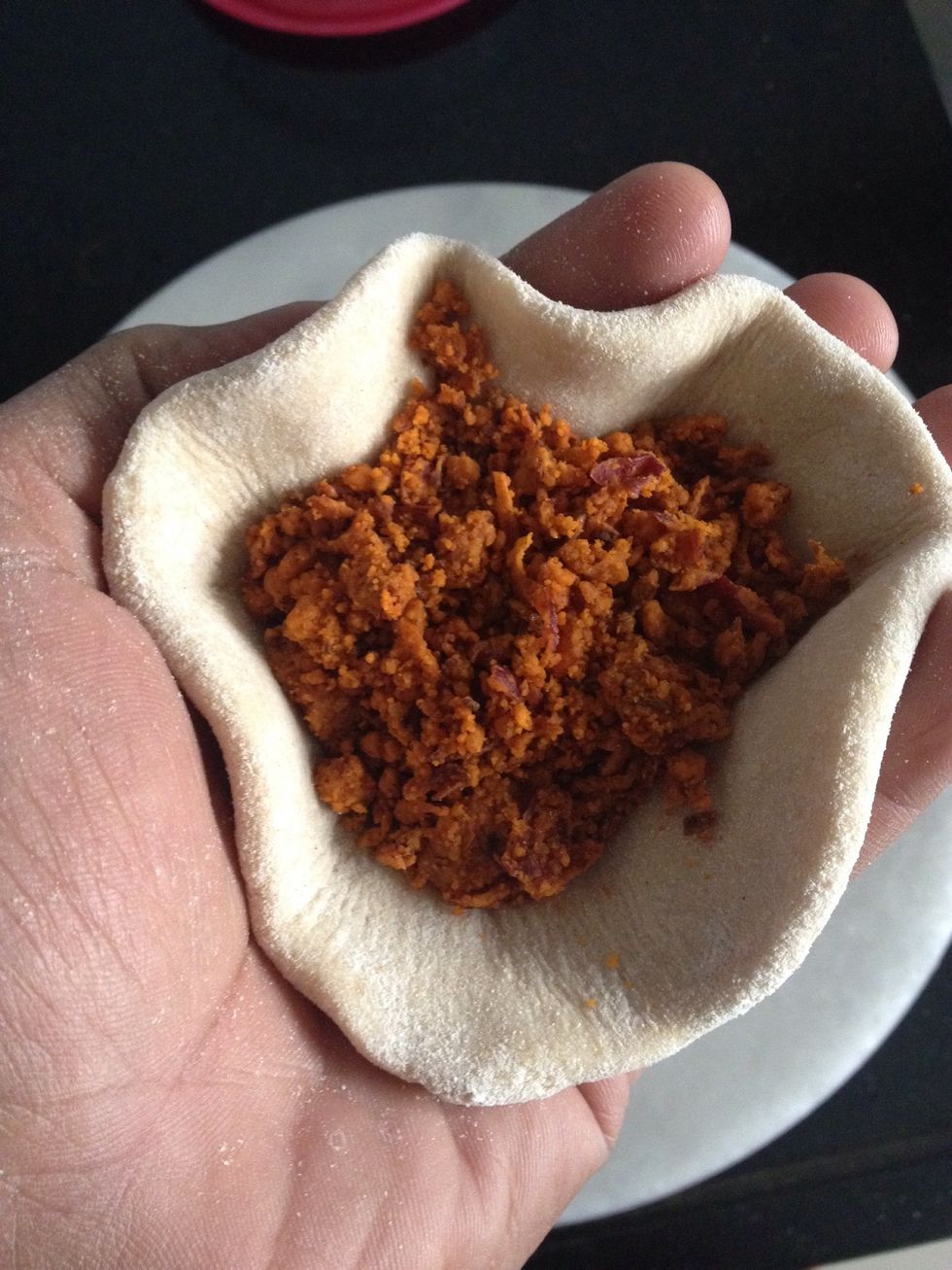 Then take the filling in the dough. As shown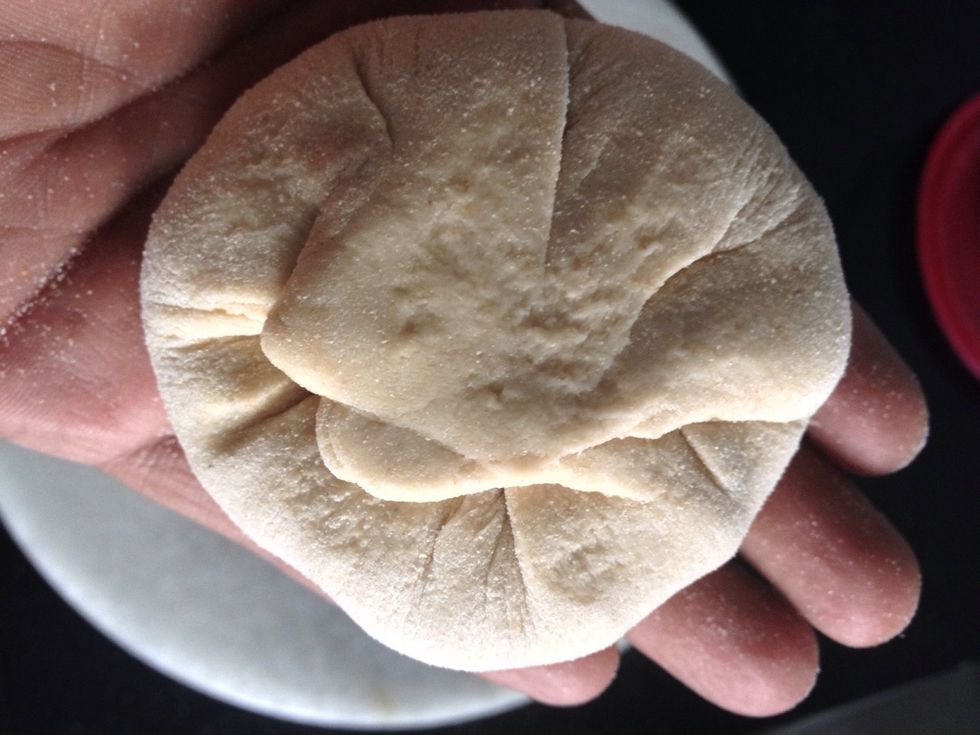 Carefully stuff the stuffing the dough and make as shown . Dust more flour so it doesnt stick
Then Flatten it out with fingers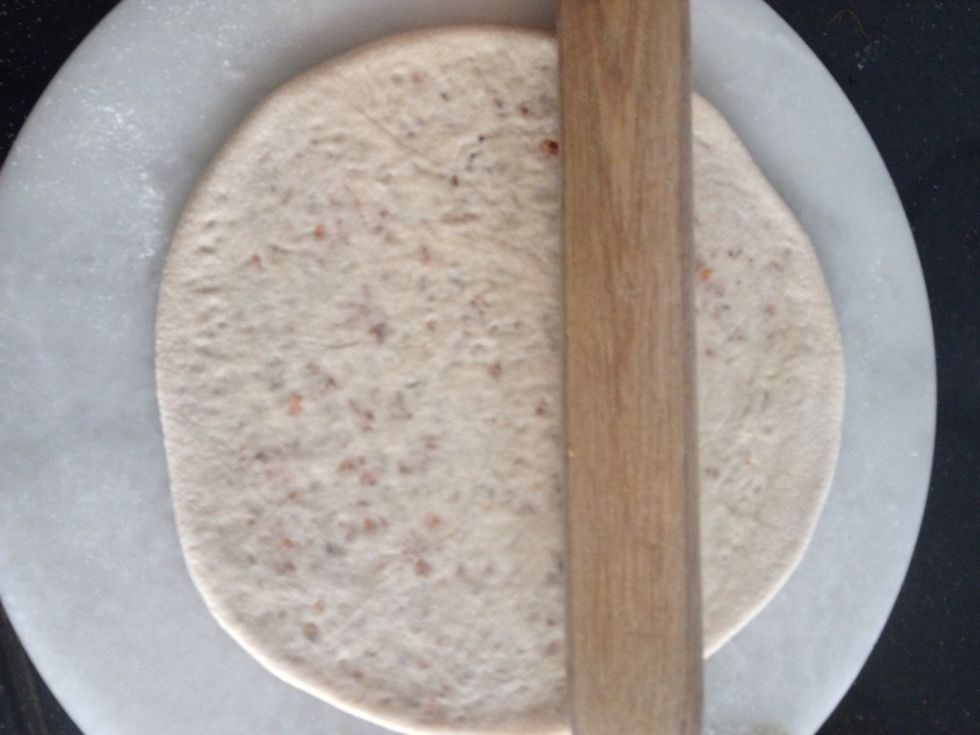 Then roll it out using a rolling pin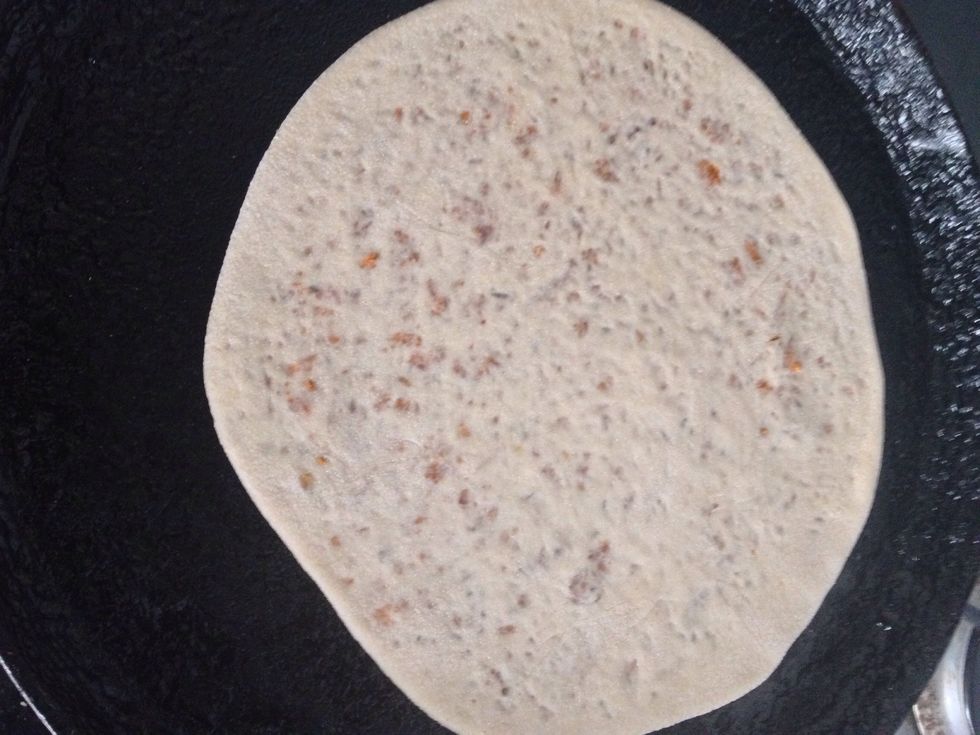 Put it on a medium hot flat pan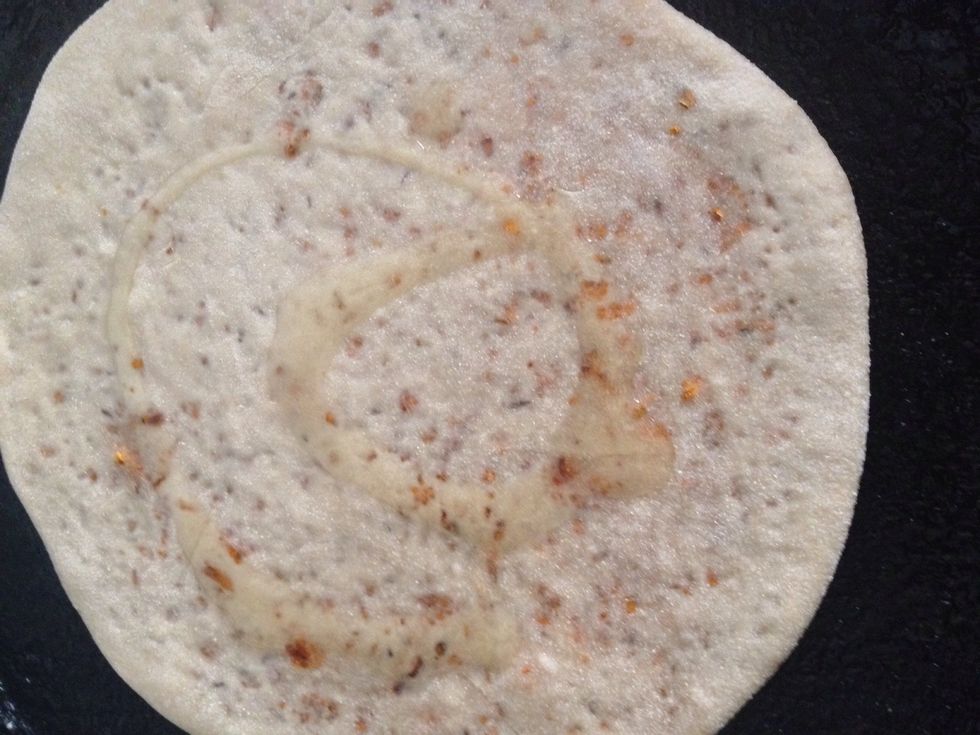 Add a teaspoon of oil on the paratha and then flip . Roast it slowly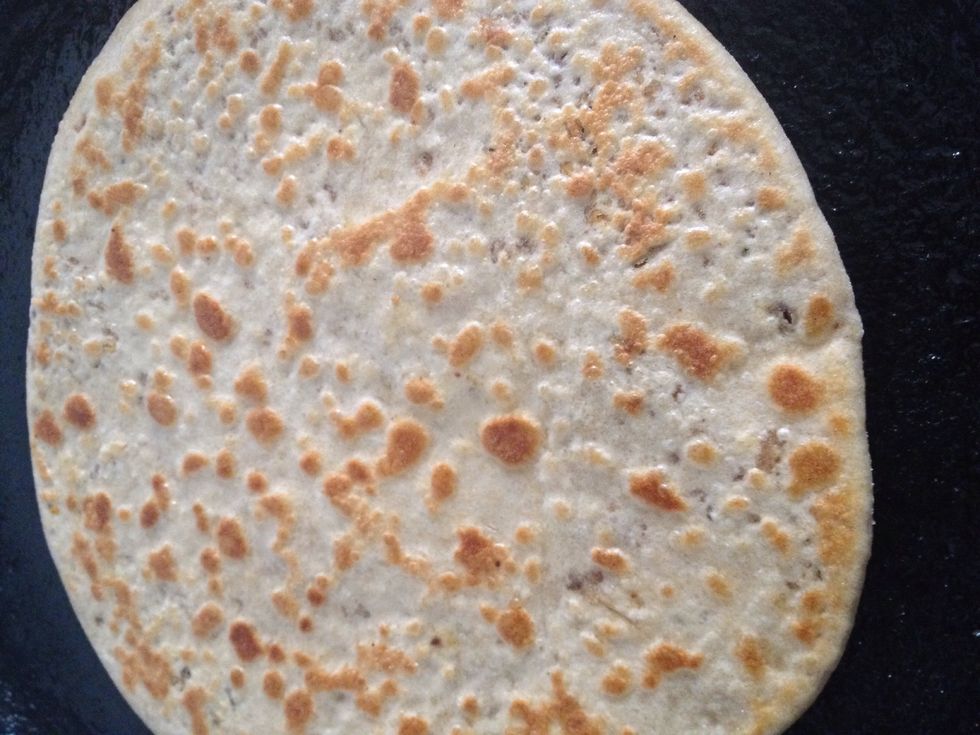 And then remove from pan when its nicely roasted.
Serve it with plain home made curd. Or you can add coriander, mint, salt, cumin powder and mix and serve 😊
2.0Tbsp Oil
1.0tsp Cumin seeds
1.0tsp Carom seeds
1.0 Medium onion
1.0tsp Chilli powder
Salt to taste
1/2Tbsp Chickpea powder(besan)
1/2c Whole wheat flour